New Moon Crates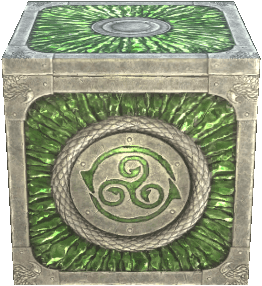 Crown Crates
Crown Crate Tracker users have recorded the following.
25,929 crates
103,716 cards
4,384 cards
16.91% chance
Drop Rates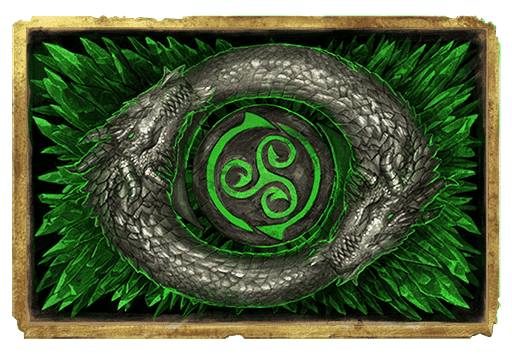 Reward numbers do not indicate the order of your cards. Card positions are randomized when you open a crate.
The Bonus card for this crate is Reward 5. It always appears in the middle if you've earned one.
Crate

Possible

Reward 1

Impossible

Reward 2

Impossible

Reward 3

Impossible

Reward 4

Impossible

Bonus card

Possible

Crate

Possible

Reward 1

Impossible

Reward 2

Possible

Reward 3

Impossible

Reward 4

Impossible

Bonus card

Possible

Crate

Possible

Reward 1

Possible

Reward 2

Possible

Reward 3

Impossible

Reward 4

Impossible

Bonus card

Possible

Crate

Possible

Reward 1

Possible

Reward 2

Possible

Reward 3

Impossible

Reward 4

Impossible

Bonus card

Possible

Crate

Possible

Reward 1

Possible

Reward 2

Possible

Reward 3

Impossible

Reward 4

Impossible

Bonus card

Impossible

Crate

Possible

Reward 1

Possible

Reward 2

Impossible

Reward 3

Possible

Reward 4

Possible

Bonus card

Impossible

Crate

Possible

Reward 1

Possible

Reward 2

Impossible

Reward 3

Possible

Reward 4

Possible

Bonus card

Impossible
Radiant Apex
Crate

Seen: 71

(0.27%)

Reward 1

Seen: 0

(0.00%)

Reward 2

Seen: 0

(0.00%)

Reward 3

Seen: 0

(0.00%)

Reward 4

Seen: 0

(0.00%)

Bonus card

Seen: 71

(1.62%)

Crate

Seen: 31

(0.12%)

Reward 1

Seen: 0

(0.00%)

Reward 2

Seen: 0

(0.00%)

Reward 3

Seen: 0

(0.00%)

Reward 4

Seen: 0

(0.00%)

Bonus card

Seen: 31

(0.71%)

Crate

Seen: 16

(0.06%)

Reward 1

Seen: 0

(0.00%)

Reward 2

Seen: 0

(0.00%)

Reward 3

Seen: 0

(0.00%)

Reward 4

Seen: 0

(0.00%)

Bonus card

Seen: 16

(0.36%)

Crate

Seen: 24

(0.09%)

Reward 1

Seen: 0

(0.00%)

Reward 2

Seen: 0

(0.00%)

Reward 3

Seen: 0

(0.00%)

Reward 4

Seen: 0

(0.00%)

Bonus card

Seen: 24

(0.55%)
Apex
Crate

Seen: 572

(2.21%)

Reward 1

Seen: 0

(0.00%)

Reward 2

Seen: 35

(0.13%)

Reward 3

Seen: 0

(0.00%)

Reward 4

Seen: 0

(0.00%)

Bonus card

Seen: 538

(12.27%)

Crate

Seen: 80

(0.31%)

Reward 1

Seen: 0

(0.00%)

Reward 2

Seen: 6

(0.02%)

Reward 3

Seen: 0

(0.00%)

Reward 4

Seen: 0

(0.00%)

Bonus card

Seen: 74

(1.69%)

Crate

Seen: 77

(0.30%)

Reward 1

Seen: 0

(0.00%)

Reward 2

Seen: 5

(0.02%)

Reward 3

Seen: 0

(0.00%)

Reward 4

Seen: 0

(0.00%)

Bonus card

Seen: 72

(1.64%)

Crate

Seen: 100

(0.39%)

Reward 1

Seen: 0

(0.00%)

Reward 2

Seen: 8

(0.03%)

Reward 3

Seen: 0

(0.00%)

Reward 4

Seen: 0

(0.00%)

Bonus card

Seen: 92

(2.10%)

Crate

Seen: 87

(0.34%)

Reward 1

Seen: 0

(0.00%)

Reward 2

Seen: 6

(0.02%)

Reward 3

Seen: 0

(0.00%)

Reward 4

Seen: 0

(0.00%)

Bonus card

Seen: 81

(1.85%)

Crate

Seen: 92

(0.35%)

Reward 1

Seen: 0

(0.00%)

Reward 2

Seen: 3

(0.01%)

Reward 3

Seen: 0

(0.00%)

Reward 4

Seen: 0

(0.00%)

Bonus card

Seen: 89

(2.03%)

Crate

Seen: 93

(0.36%)

Reward 1

Seen: 0

(0.00%)

Reward 2

Seen: 4

(0.02%)

Reward 3

Seen: 0

(0.00%)

Reward 4

Seen: 0

(0.00%)

Bonus card

Seen: 89

(2.03%)

Crate

Seen: 44

(0.17%)

Reward 1

Seen: 0

(0.00%)

Reward 2

Seen: 3

(0.01%)

Reward 3

Seen: 0

(0.00%)

Reward 4

Seen: 0

(0.00%)

Bonus card

Seen: 41

(0.94%)
Legendary
Crate

Seen: 3746

(14.45%)

Reward 1

Seen: 917

(3.54%)

Reward 2

Seen: 1616

(6.23%)

Reward 3

Seen: 0

(0.00%)

Reward 4

Seen: 0

(0.00%)

Bonus card

Seen: 1383

(31.55%)

Crate

Seen: 176

(0.68%)

Reward 1

Seen: 28

(0.11%)

Reward 2

Seen: 51

(0.20%)

Reward 3

Seen: 0

(0.00%)

Reward 4

Seen: 0

(0.00%)

Bonus card

Seen: 97

(2.21%)

Crate

Seen: 226

(0.87%)

Reward 1

Seen: 36

(0.14%)

Reward 2

Seen: 75

(0.29%)

Reward 3

Seen: 0

(0.00%)

Reward 4

Seen: 0

(0.00%)

Bonus card

Seen: 115

(2.62%)

Crate

Seen: 209

(0.81%)

Reward 1

Seen: 39

(0.15%)

Reward 2

Seen: 63

(0.24%)

Reward 3

Seen: 0

(0.00%)

Reward 4

Seen: 0

(0.00%)

Bonus card

Seen: 108

(2.46%)

Crate

Seen: 194

(0.75%)

Reward 1

Seen: 36

(0.14%)

Reward 2

Seen: 65

(0.25%)

Reward 3

Seen: 0

(0.00%)

Reward 4

Seen: 0

(0.00%)

Bonus card

Seen: 93

(2.12%)

Crate

Seen: 211

(0.81%)

Reward 1

Seen: 31

(0.12%)

Reward 2

Seen: 69

(0.27%)

Reward 3

Seen: 0

(0.00%)

Reward 4

Seen: 0

(0.00%)

Bonus card

Seen: 111

(2.53%)

Crate

Seen: 226

(0.87%)

Reward 1

Seen: 41

(0.16%)

Reward 2

Seen: 77

(0.30%)

Reward 3

Seen: 0

(0.00%)

Reward 4

Seen: 0

(0.00%)

Bonus card

Seen: 108

(2.46%)

Crate

Seen: 1106

(4.27%)

Reward 1

Seen: 394

(1.52%)

Reward 2

Seen: 721

(2.78%)

Reward 3

Seen: 0

(0.00%)

Reward 4

Seen: 0

(0.00%)

Bonus card

Seen: 0

(0.00%)

Crate

Seen: 231

(0.89%)

Reward 1

Seen: 43

(0.17%)

Reward 2

Seen: 54

(0.21%)

Reward 3

Seen: 0

(0.00%)

Reward 4

Seen: 0

(0.00%)

Bonus card

Seen: 135

(3.08%)

Crate

Seen: 104

(0.40%)

Reward 1

Seen: 40

(0.15%)

Reward 2

Seen: 64

(0.25%)

Reward 3

Seen: 0

(0.00%)

Reward 4

Seen: 0

(0.00%)

Bonus card

Seen: 0

(0.00%)

Crate

Seen: 215

(0.83%)

Reward 1

Seen: 42

(0.16%)

Reward 2

Seen: 72

(0.28%)

Reward 3

Seen: 0

(0.00%)

Reward 4

Seen: 0

(0.00%)

Bonus card

Seen: 101

(2.30%)

Crate

Seen: 193

(0.74%)

Reward 1

Seen: 33

(0.13%)

Reward 2

Seen: 57

(0.22%)

Reward 3

Seen: 0

(0.00%)

Reward 4

Seen: 0

(0.00%)

Bonus card

Seen: 103

(2.35%)

Crate

Seen: 205

(0.79%)

Reward 1

Seen: 48

(0.19%)

Reward 2

Seen: 62

(0.24%)

Reward 3

Seen: 0

(0.00%)

Reward 4

Seen: 0

(0.00%)

Bonus card

Seen: 96

(2.19%)

Crate

Seen: 183

(0.71%)

Reward 1

Seen: 34

(0.13%)

Reward 2

Seen: 50

(0.19%)

Reward 3

Seen: 0

(0.00%)

Reward 4

Seen: 0

(0.00%)

Bonus card

Seen: 99

(2.26%)

Crate

Seen: 203

(0.78%)

Reward 1

Seen: 37

(0.14%)

Reward 2

Seen: 59

(0.23%)

Reward 3

Seen: 0

(0.00%)

Reward 4

Seen: 0

(0.00%)

Bonus card

Seen: 109

(2.49%)

Crate

Seen: 220

(0.85%)

Reward 1

Seen: 35

(0.13%)

Reward 2

Seen: 77

(0.30%)

Reward 3

Seen: 0

(0.00%)

Reward 4

Seen: 0

(0.00%)

Bonus card

Seen: 108

(2.46%)
Epic
Crate

Seen: 5344

(20.61%)

Reward 1

Seen: 1166

(4.50%)

Reward 2

Seen: 2193

(8.46%)

Reward 3

Seen: 0

(0.00%)

Reward 4

Seen: 0

(0.00%)

Bonus card

Seen: 2392

(54.56%)

Crate

Seen: 397

(1.53%)

Reward 1

Seen: 48

(0.19%)

Reward 2

Seen: 102

(0.39%)

Reward 3

Seen: 0

(0.00%)

Reward 4

Seen: 0

(0.00%)

Bonus card

Seen: 249

(5.68%)

Crate

Seen: 377

(1.45%)

Reward 1

Seen: 56

(0.22%)

Reward 2

Seen: 113

(0.44%)

Reward 3

Seen: 0

(0.00%)

Reward 4

Seen: 0

(0.00%)

Bonus card

Seen: 209

(4.77%)

Crate

Seen: 334

(1.29%)

Reward 1

Seen: 45

(0.17%)

Reward 2

Seen: 101

(0.39%)

Reward 3

Seen: 0

(0.00%)

Reward 4

Seen: 0

(0.00%)

Bonus card

Seen: 190

(4.33%)

Crate

Seen: 391

(1.51%)

Reward 1

Seen: 59

(0.23%)

Reward 2

Seen: 83

(0.32%)

Reward 3

Seen: 0

(0.00%)

Reward 4

Seen: 0

(0.00%)

Bonus card

Seen: 251

(5.73%)

Crate

Seen: 135

(0.52%)

Reward 1

Seen: 54

(0.21%)

Reward 2

Seen: 81

(0.31%)

Reward 3

Seen: 0

(0.00%)

Reward 4

Seen: 0

(0.00%)

Bonus card

Seen: 0

(0.00%)

Crate

Seen: 1531

(5.90%)

Reward 1

Seen: 534

(2.06%)

Reward 2

Seen: 1021

(3.94%)

Reward 3

Seen: 0

(0.00%)

Reward 4

Seen: 0

(0.00%)

Bonus card

Seen: 0

(0.00%)

Crate

Seen: 348

(1.34%)

Reward 1

Seen: 52

(0.20%)

Reward 2

Seen: 88

(0.34%)

Reward 3

Seen: 0

(0.00%)

Reward 4

Seen: 0

(0.00%)

Bonus card

Seen: 210

(4.79%)

Crate

Seen: 362

(1.40%)

Reward 1

Seen: 45

(0.17%)

Reward 2

Seen: 95

(0.37%)

Reward 3

Seen: 0

(0.00%)

Reward 4

Seen: 0

(0.00%)

Bonus card

Seen: 223

(5.09%)

Crate

Seen: 346

(1.33%)

Reward 1

Seen: 51

(0.20%)

Reward 2

Seen: 97

(0.37%)

Reward 3

Seen: 0

(0.00%)

Reward 4

Seen: 0

(0.00%)

Bonus card

Seen: 200

(4.56%)

Crate

Seen: 348

(1.34%)

Reward 1

Seen: 57

(0.22%)

Reward 2

Seen: 94

(0.36%)

Reward 3

Seen: 0

(0.00%)

Reward 4

Seen: 0

(0.00%)

Bonus card

Seen: 198

(4.52%)

Crate

Seen: 361

(1.39%)

Reward 1

Seen: 46

(0.18%)

Reward 2

Seen: 96

(0.37%)

Reward 3

Seen: 0

(0.00%)

Reward 4

Seen: 0

(0.00%)

Bonus card

Seen: 222

(5.06%)

Crate

Seen: 418

(1.61%)

Reward 1

Seen: 63

(0.24%)

Reward 2

Seen: 127

(0.49%)

Reward 3

Seen: 0

(0.00%)

Reward 4

Seen: 0

(0.00%)

Bonus card

Seen: 230

(5.25%)

Crate

Seen: 360

(1.39%)

Reward 1

Seen: 56

(0.22%)

Reward 2

Seen: 95

(0.37%)

Reward 3

Seen: 0

(0.00%)

Reward 4

Seen: 0

(0.00%)

Bonus card

Seen: 210

(4.79%)
Superior
Crate

Seen: 22370

(86.27%)

Reward 1

Seen: 1795

(6.92%)

Reward 2

Seen: 22085

(85.17%)

Reward 3

Seen: 0

(0.00%)

Reward 4

Seen: 0

(0.00%)

Bonus card

Seen: 0

(0.00%)

Crate

Seen: 986

(3.80%)

Reward 1

Seen: 100

(0.39%)

Reward 2

Seen: 887

(3.42%)

Reward 3

Seen: 0

(0.00%)

Reward 4

Seen: 0

(0.00%)

Bonus card

Seen: 0

(0.00%)

Crate

Seen: 1010

(3.90%)

Reward 1

Seen: 68

(0.26%)

Reward 2

Seen: 942

(3.63%)

Reward 3

Seen: 0

(0.00%)

Reward 4

Seen: 0

(0.00%)

Bonus card

Seen: 0

(0.00%)

Crate

Seen: 961

(3.71%)

Reward 1

Seen: 79

(0.30%)

Reward 2

Seen: 884

(3.41%)

Reward 3

Seen: 0

(0.00%)

Reward 4

Seen: 0

(0.00%)

Bonus card

Seen: 0

(0.00%)

Crate

Seen: 1013

(3.91%)

Reward 1

Seen: 69

(0.27%)

Reward 2

Seen: 945

(3.64%)

Reward 3

Seen: 0

(0.00%)

Reward 4

Seen: 0

(0.00%)

Bonus card

Seen: 0

(0.00%)

Crate

Seen: 978

(3.77%)

Reward 1

Seen: 77

(0.30%)

Reward 2

Seen: 905

(3.49%)

Reward 3

Seen: 0

(0.00%)

Reward 4

Seen: 0

(0.00%)

Bonus card

Seen: 0

(0.00%)

Crate

Seen: 1046

(4.03%)

Reward 1

Seen: 72

(0.28%)

Reward 2

Seen: 976

(3.76%)

Reward 3

Seen: 0

(0.00%)

Reward 4

Seen: 0

(0.00%)

Bonus card

Seen: 0

(0.00%)

Crate

Seen: 973

(3.75%)

Reward 1

Seen: 77

(0.30%)

Reward 2

Seen: 899

(3.47%)

Reward 3

Seen: 0

(0.00%)

Reward 4

Seen: 0

(0.00%)

Bonus card

Seen: 0

(0.00%)

Crate

Seen: 925

(3.57%)

Reward 1

Seen: 80

(0.31%)

Reward 2

Seen: 850

(3.28%)

Reward 3

Seen: 0

(0.00%)

Reward 4

Seen: 0

(0.00%)

Bonus card

Seen: 0

(0.00%)

Crate

Seen: 1016

(3.92%)

Reward 1

Seen: 79

(0.30%)

Reward 2

Seen: 940

(3.63%)

Reward 3

Seen: 0

(0.00%)

Reward 4

Seen: 0

(0.00%)

Bonus card

Seen: 0

(0.00%)

Crate

Seen: 982

(3.79%)

Reward 1

Seen: 77

(0.30%)

Reward 2

Seen: 908

(3.50%)

Reward 3

Seen: 0

(0.00%)

Reward 4

Seen: 0

(0.00%)

Bonus card

Seen: 0

(0.00%)

Crate

Seen: 971

(3.74%)

Reward 1

Seen: 66

(0.25%)

Reward 2

Seen: 908

(3.50%)

Reward 3

Seen: 0

(0.00%)

Reward 4

Seen: 0

(0.00%)

Bonus card

Seen: 0

(0.00%)

Crate

Seen: 961

(3.71%)

Reward 1

Seen: 84

(0.32%)

Reward 2

Seen: 881

(3.40%)

Reward 3

Seen: 0

(0.00%)

Reward 4

Seen: 0

(0.00%)

Bonus card

Seen: 0

(0.00%)

Crate

Seen: 973

(3.75%)

Reward 1

Seen: 60

(0.23%)

Reward 2

Seen: 916

(3.53%)

Reward 3

Seen: 0

(0.00%)

Reward 4

Seen: 0

(0.00%)

Bonus card

Seen: 0

(0.00%)

Crate

Seen: 983

(3.79%)

Reward 1

Seen: 62

(0.24%)

Reward 2

Seen: 923

(3.56%)

Reward 3

Seen: 0

(0.00%)

Reward 4

Seen: 0

(0.00%)

Bonus card

Seen: 0

(0.00%)

Crate

Seen: 1003

(3.87%)

Reward 1

Seen: 69

(0.27%)

Reward 2

Seen: 936

(3.61%)

Reward 3

Seen: 0

(0.00%)

Reward 4

Seen: 0

(0.00%)

Bonus card

Seen: 0

(0.00%)

Crate

Seen: 972

(3.75%)

Reward 1

Seen: 69

(0.27%)

Reward 2

Seen: 907

(3.50%)

Reward 3

Seen: 0

(0.00%)

Reward 4

Seen: 0

(0.00%)

Bonus card

Seen: 0

(0.00%)

Crate

Seen: 1017

(3.92%)

Reward 1

Seen: 94

(0.36%)

Reward 2

Seen: 926

(3.57%)

Reward 3

Seen: 0

(0.00%)

Reward 4

Seen: 0

(0.00%)

Bonus card

Seen: 0

(0.00%)

Crate

Seen: 1026

(3.96%)

Reward 1

Seen: 80

(0.31%)

Reward 2

Seen: 947

(3.65%)

Reward 3

Seen: 0

(0.00%)

Reward 4

Seen: 0

(0.00%)

Bonus card

Seen: 0

(0.00%)

Crate

Seen: 1020

(3.93%)

Reward 1

Seen: 80

(0.31%)

Reward 2

Seen: 944

(3.64%)

Reward 3

Seen: 0

(0.00%)

Reward 4

Seen: 0

(0.00%)

Bonus card

Seen: 0

(0.00%)

Crate

Seen: 968

(3.73%)

Reward 1

Seen: 68

(0.26%)

Reward 2

Seen: 903

(3.48%)

Reward 3

Seen: 0

(0.00%)

Reward 4

Seen: 0

(0.00%)

Bonus card

Seen: 0

(0.00%)

Crate

Seen: 1017

(3.92%)

Reward 1

Seen: 82

(0.32%)

Reward 2

Seen: 942

(3.63%)

Reward 3

Seen: 0

(0.00%)

Reward 4

Seen: 0

(0.00%)

Bonus card

Seen: 0

(0.00%)

Crate

Seen: 977

(3.77%)

Reward 1

Seen: 74

(0.29%)

Reward 2

Seen: 905

(3.49%)

Reward 3

Seen: 0

(0.00%)

Reward 4

Seen: 0

(0.00%)

Bonus card

Seen: 0

(0.00%)

Crate

Seen: 991

(3.82%)

Reward 1

Seen: 65

(0.25%)

Reward 2

Seen: 926

(3.57%)

Reward 3

Seen: 0

(0.00%)

Reward 4

Seen: 0

(0.00%)

Bonus card

Seen: 0

(0.00%)

Crate

Seen: 1045

(4.03%)

Reward 1

Seen: 64

(0.25%)

Reward 2

Seen: 985

(3.80%)

Reward 3

Seen: 0

(0.00%)

Reward 4

Seen: 0

(0.00%)

Bonus card

Seen: 0

(0.00%)
Fine
Crate

Seen: 18483

(71.28%)

Reward 1

Seen: 14208

(54.80%)

Reward 2

Seen: 0

(0.00%)

Reward 3

Seen: 7811

(30.12%)

Reward 4

Seen: 2471

(9.53%)

Bonus card

Seen: 0

(0.00%)

Crate

Seen: 1604

(6.19%)

Reward 1

Seen: 944

(3.64%)

Reward 2

Seen: 0

(0.00%)

Reward 3

Seen: 672

(2.59%)

Reward 4

Seen: 0

(0.00%)

Bonus card

Seen: 0

(0.00%)

Crate

Seen: 1224

(4.72%)

Reward 1

Seen: 686

(2.65%)

Reward 2

Seen: 0

(0.00%)

Reward 3

Seen: 549

(2.12%)

Reward 4

Seen: 0

(0.00%)

Bonus card

Seen: 0

(0.00%)

Crate

Seen: 1220

(4.71%)

Reward 1

Seen: 687

(2.65%)

Reward 2

Seen: 0

(0.00%)

Reward 3

Seen: 545

(2.10%)

Reward 4

Seen: 0

(0.00%)

Bonus card

Seen: 0

(0.00%)

Crate

Seen: 1200

(4.63%)

Reward 1

Seen: 691

(2.66%)

Reward 2

Seen: 0

(0.00%)

Reward 3

Seen: 516

(1.99%)

Reward 4

Seen: 0

(0.00%)

Bonus card

Seen: 0

(0.00%)

Crate

Seen: 1655

(6.38%)

Reward 1

Seen: 1003

(3.87%)

Reward 2

Seen: 0

(0.00%)

Reward 3

Seen: 674

(2.60%)

Reward 4

Seen: 0

(0.00%)

Bonus card

Seen: 0

(0.00%)

Crate

Seen: 1677

(6.47%)

Reward 1

Seen: 1000

(3.86%)

Reward 2

Seen: 0

(0.00%)

Reward 3

Seen: 705

(2.72%)

Reward 4

Seen: 0

(0.00%)

Bonus card

Seen: 0

(0.00%)

Crate

Seen: 1625

(6.27%)

Reward 1

Seen: 946

(3.65%)

Reward 2

Seen: 0

(0.00%)

Reward 3

Seen: 696

(2.68%)

Reward 4

Seen: 0

(0.00%)

Bonus card

Seen: 0

(0.00%)

Crate

Seen: 1564

(6.03%)

Reward 1

Seen: 897

(3.46%)

Reward 2

Seen: 0

(0.00%)

Reward 3

Seen: 691

(2.66%)

Reward 4

Seen: 0

(0.00%)

Bonus card

Seen: 0

(0.00%)

Crate

Seen: 1576

(6.08%)

Reward 1

Seen: 913

(3.52%)

Reward 2

Seen: 0

(0.00%)

Reward 3

Seen: 679

(2.62%)

Reward 4

Seen: 0

(0.00%)

Bonus card

Seen: 0

(0.00%)

Crate

Seen: 6347

(24.48%)

Reward 1

Seen: 4270

(16.47%)

Reward 2

Seen: 0

(0.00%)

Reward 3

Seen: 0

(0.00%)

Reward 4

Seen: 2471

(9.53%)

Bonus card

Seen: 0

(0.00%)

Crate

Seen: 660

(2.55%)

Reward 1

Seen: 349

(1.35%)

Reward 2

Seen: 0

(0.00%)

Reward 3

Seen: 317

(1.22%)

Reward 4

Seen: 0

(0.00%)

Bonus card

Seen: 0

(0.00%)

Crate

Seen: 765

(2.95%)

Reward 1

Seen: 401

(1.55%)

Reward 2

Seen: 0

(0.00%)

Reward 3

Seen: 368

(1.42%)

Reward 4

Seen: 0

(0.00%)

Bonus card

Seen: 0

(0.00%)

Crate

Seen: 674

(2.60%)

Reward 1

Seen: 331

(1.28%)

Reward 2

Seen: 0

(0.00%)

Reward 3

Seen: 349

(1.35%)

Reward 4

Seen: 0

(0.00%)

Bonus card

Seen: 0

(0.00%)

Crate

Seen: 734

(2.83%)

Reward 1

Seen: 400

(1.54%)

Reward 2

Seen: 0

(0.00%)

Reward 3

Seen: 338

(1.30%)

Reward 4

Seen: 0

(0.00%)

Bonus card

Seen: 0

(0.00%)

Crate

Seen: 711

(2.74%)

Reward 1

Seen: 349

(1.35%)

Reward 2

Seen: 0

(0.00%)

Reward 3

Seen: 365

(1.41%)

Reward 4

Seen: 0

(0.00%)

Bonus card

Seen: 0

(0.00%)

Crate

Seen: 685

(2.64%)

Reward 1

Seen: 341

(1.32%)

Reward 2

Seen: 0

(0.00%)

Reward 3

Seen: 347

(1.34%)

Reward 4

Seen: 0

(0.00%)

Bonus card

Seen: 0

(0.00%)
Common
Crate

Seen: 25378

(97.87%)

Reward 1

Seen: 7843

(30.25%)

Reward 2

Seen: 0

(0.00%)

Reward 3

Seen: 18118

(69.88%)

Reward 4

Seen: 23458

(90.47%)

Bonus card

Seen: 0

(0.00%)

Crate

Seen: 9997

(38.56%)

Reward 1

Seen: 1305

(5.03%)

Reward 2

Seen: 0

(0.00%)

Reward 3

Seen: 7389

(28.50%)

Reward 4

Seen: 2425

(9.35%)

Bonus card

Seen: 0

(0.00%)

Crate

Seen: 3927

(15.15%)

Reward 1

Seen: 3927

(15.15%)

Reward 2

Seen: 0

(0.00%)

Reward 3

Seen: 0

(0.00%)

Reward 4

Seen: 0

(0.00%)

Bonus card

Seen: 0

(0.00%)

Crate

Seen: 11173

(43.09%)

Reward 1

Seen: 1315

(5.07%)

Reward 2

Seen: 0

(0.00%)

Reward 3

Seen: 1665

(6.42%)

Reward 4

Seen: 9293

(35.84%)

Bonus card

Seen: 0

(0.00%)

Crate

Seen: 2572

(9.92%)

Reward 1

Seen: 153

(0.59%)

Reward 2

Seen: 0

(0.00%)

Reward 3

Seen: 1883

(7.26%)

Reward 4

Seen: 599

(2.31%)

Bonus card

Seen: 0

(0.00%)

Crate

Seen: 2406

(9.28%)

Reward 1

Seen: 160

(0.62%)

Reward 2

Seen: 0

(0.00%)

Reward 3

Seen: 1722

(6.64%)

Reward 4

Seen: 577

(2.23%)

Bonus card

Seen: 0

(0.00%)

Crate

Seen: 2432

(9.38%)

Reward 1

Seen: 152

(0.59%)

Reward 2

Seen: 0

(0.00%)

Reward 3

Seen: 1771

(6.83%)

Reward 4

Seen: 560

(2.16%)

Bonus card

Seen: 0

(0.00%)

Crate

Seen: 2965

(11.44%)

Reward 1

Seen: 178

(0.69%)

Reward 2

Seen: 0

(0.00%)

Reward 3

Seen: 495

(1.91%)

Reward 4

Seen: 2361

(9.11%)

Bonus card

Seen: 0

(0.00%)

Crate

Seen: 2986

(11.52%)

Reward 1

Seen: 178

(0.69%)

Reward 2

Seen: 0

(0.00%)

Reward 3

Seen: 489

(1.89%)

Reward 4

Seen: 2381

(9.18%)

Bonus card

Seen: 0

(0.00%)

Crate

Seen: 2889

(11.14%)

Reward 1

Seen: 165

(0.64%)

Reward 2

Seen: 0

(0.00%)

Reward 3

Seen: 472

(1.82%)

Reward 4

Seen: 2306

(8.89%)

Bonus card

Seen: 0

(0.00%)

Crate

Seen: 2476

(9.55%)

Reward 1

Seen: 149

(0.57%)

Reward 2

Seen: 0

(0.00%)

Reward 3

Seen: 1768

(6.82%)

Reward 4

Seen: 615

(2.37%)

Bonus card

Seen: 0

(0.00%)

Crate

Seen: 2905

(11.20%)

Reward 1

Seen: 161

(0.62%)

Reward 2

Seen: 0

(0.00%)

Reward 3

Seen: 464

(1.79%)

Reward 4

Seen: 2341

(9.03%)

Bonus card

Seen: 0

(0.00%)