Akaviri Potentate Crates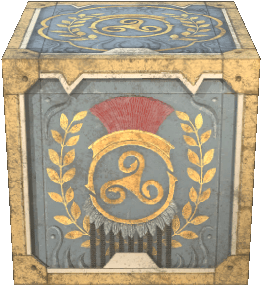 Crown Crates
Crown Crate Tracker users have recorded the following.
22,594 crates
90,376 cards
3,947 cards
17.47% chance
Drop Rates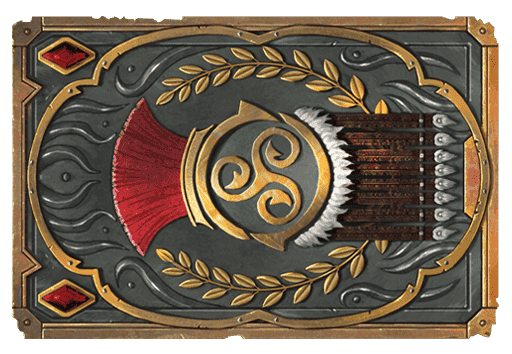 Reward numbers do not indicate the order of your cards. Card positions are randomized when you open a crate.
The Bonus card for this crate is Reward 5. It always appears in the middle if you've earned one.
Crate

Possible

Reward 1

Impossible

Reward 2

Impossible

Reward 3

Impossible

Reward 4

Impossible

Bonus card

Possible

Crate

Possible

Reward 1

Impossible

Reward 2

Possible

Reward 3

Impossible

Reward 4

Impossible

Bonus card

Possible

Crate

Possible

Reward 1

Possible

Reward 2

Possible

Reward 3

Impossible

Reward 4

Impossible

Bonus card

Possible

Crate

Possible

Reward 1

Possible

Reward 2

Possible

Reward 3

Impossible

Reward 4

Impossible

Bonus card

Possible

Crate

Possible

Reward 1

Possible

Reward 2

Possible

Reward 3

Impossible

Reward 4

Impossible

Bonus card

Impossible

Crate

Possible

Reward 1

Possible

Reward 2

Impossible

Reward 3

Possible

Reward 4

Possible

Bonus card

Impossible

Crate

Possible

Reward 1

Possible

Reward 2

Impossible

Reward 3

Possible

Reward 4

Possible

Bonus card

Impossible
Radiant Apex
Crate

Seen: 57

(0.25%)

Reward 1

Seen: 0

(0.00%)

Reward 2

Seen: 0

(0.00%)

Reward 3

Seen: 0

(0.00%)

Reward 4

Seen: 0

(0.00%)

Bonus card

Seen: 57

(1.44%)

Crate

Seen: 24

(0.11%)

Reward 1

Seen: 0

(0.00%)

Reward 2

Seen: 0

(0.00%)

Reward 3

Seen: 0

(0.00%)

Reward 4

Seen: 0

(0.00%)

Bonus card

Seen: 24

(0.61%)

Crate

Seen: 12

(0.05%)

Reward 1

Seen: 0

(0.00%)

Reward 2

Seen: 0

(0.00%)

Reward 3

Seen: 0

(0.00%)

Reward 4

Seen: 0

(0.00%)

Bonus card

Seen: 12

(0.30%)

Crate

Seen: 21

(0.09%)

Reward 1

Seen: 0

(0.00%)

Reward 2

Seen: 0

(0.00%)

Reward 3

Seen: 0

(0.00%)

Reward 4

Seen: 0

(0.00%)

Bonus card

Seen: 21

(0.53%)
Apex
Crate

Seen: 438

(1.94%)

Reward 1

Seen: 0

(0.00%)

Reward 2

Seen: 20

(0.09%)

Reward 3

Seen: 0

(0.00%)

Reward 4

Seen: 0

(0.00%)

Bonus card

Seen: 418

(10.59%)

Crate

Seen: 62

(0.27%)

Reward 1

Seen: 0

(0.00%)

Reward 2

Seen: 1

(0.00%)

Reward 3

Seen: 0

(0.00%)

Reward 4

Seen: 0

(0.00%)

Bonus card

Seen: 61

(1.55%)

Crate

Seen: 60

(0.27%)

Reward 1

Seen: 0

(0.00%)

Reward 2

Seen: 2

(0.01%)

Reward 3

Seen: 0

(0.00%)

Reward 4

Seen: 0

(0.00%)

Bonus card

Seen: 58

(1.47%)

Crate

Seen: 81

(0.36%)

Reward 1

Seen: 0

(0.00%)

Reward 2

Seen: 6

(0.03%)

Reward 3

Seen: 0

(0.00%)

Reward 4

Seen: 0

(0.00%)

Bonus card

Seen: 75

(1.90%)

Crate

Seen: 73

(0.32%)

Reward 1

Seen: 0

(0.00%)

Reward 2

Seen: 5

(0.02%)

Reward 3

Seen: 0

(0.00%)

Reward 4

Seen: 0

(0.00%)

Bonus card

Seen: 68

(1.72%)

Crate

Seen: 67

(0.30%)

Reward 1

Seen: 0

(0.00%)

Reward 2

Seen: 2

(0.01%)

Reward 3

Seen: 0

(0.00%)

Reward 4

Seen: 0

(0.00%)

Bonus card

Seen: 65

(1.65%)

Crate

Seen: 69

(0.31%)

Reward 1

Seen: 0

(0.00%)

Reward 2

Seen: 4

(0.02%)

Reward 3

Seen: 0

(0.00%)

Reward 4

Seen: 0

(0.00%)

Bonus card

Seen: 65

(1.65%)

Crate

Seen: 26

(0.12%)

Reward 1

Seen: 0

(0.00%)

Reward 2

Seen: 0

(0.00%)

Reward 3

Seen: 0

(0.00%)

Reward 4

Seen: 0

(0.00%)

Bonus card

Seen: 26

(0.66%)
Legendary
Crate

Seen: 3278

(14.51%)

Reward 1

Seen: 773

(3.42%)

Reward 2

Seen: 1470

(6.51%)

Reward 3

Seen: 0

(0.00%)

Reward 4

Seen: 0

(0.00%)

Bonus card

Seen: 1221

(30.93%)

Crate

Seen: 143

(0.63%)

Reward 1

Seen: 27

(0.12%)

Reward 2

Seen: 55

(0.24%)

Reward 3

Seen: 0

(0.00%)

Reward 4

Seen: 0

(0.00%)

Bonus card

Seen: 61

(1.55%)

Crate

Seen: 144

(0.64%)

Reward 1

Seen: 19

(0.08%)

Reward 2

Seen: 39

(0.17%)

Reward 3

Seen: 0

(0.00%)

Reward 4

Seen: 0

(0.00%)

Bonus card

Seen: 86

(2.18%)

Crate

Seen: 141

(0.62%)

Reward 1

Seen: 23

(0.10%)

Reward 2

Seen: 55

(0.24%)

Reward 3

Seen: 0

(0.00%)

Reward 4

Seen: 0

(0.00%)

Bonus card

Seen: 63

(1.60%)

Crate

Seen: 157

(0.69%)

Reward 1

Seen: 22

(0.10%)

Reward 2

Seen: 45

(0.20%)

Reward 3

Seen: 0

(0.00%)

Reward 4

Seen: 0

(0.00%)

Bonus card

Seen: 91

(2.31%)

Crate

Seen: 173

(0.77%)

Reward 1

Seen: 29

(0.13%)

Reward 2

Seen: 59

(0.26%)

Reward 3

Seen: 0

(0.00%)

Reward 4

Seen: 0

(0.00%)

Bonus card

Seen: 86

(2.18%)

Crate

Seen: 161

(0.71%)

Reward 1

Seen: 29

(0.13%)

Reward 2

Seen: 48

(0.21%)

Reward 3

Seen: 0

(0.00%)

Reward 4

Seen: 0

(0.00%)

Bonus card

Seen: 84

(2.13%)

Crate

Seen: 125

(0.55%)

Reward 1

Seen: 20

(0.09%)

Reward 2

Seen: 31

(0.14%)

Reward 3

Seen: 0

(0.00%)

Reward 4

Seen: 0

(0.00%)

Bonus card

Seen: 74

(1.87%)

Crate

Seen: 180

(0.80%)

Reward 1

Seen: 31

(0.14%)

Reward 2

Seen: 66

(0.29%)

Reward 3

Seen: 0

(0.00%)

Reward 4

Seen: 0

(0.00%)

Bonus card

Seen: 84

(2.13%)

Crate

Seen: 147

(0.65%)

Reward 1

Seen: 30

(0.13%)

Reward 2

Seen: 40

(0.18%)

Reward 3

Seen: 0

(0.00%)

Reward 4

Seen: 0

(0.00%)

Bonus card

Seen: 77

(1.95%)

Crate

Seen: 1004

(4.44%)

Reward 1

Seen: 335

(1.48%)

Reward 2

Seen: 683

(3.02%)

Reward 3

Seen: 0

(0.00%)

Reward 4

Seen: 0

(0.00%)

Bonus card

Seen: 0

(0.00%)

Crate

Seen: 175

(0.77%)

Reward 1

Seen: 24

(0.11%)

Reward 2

Seen: 58

(0.26%)

Reward 3

Seen: 0

(0.00%)

Reward 4

Seen: 0

(0.00%)

Bonus card

Seen: 93

(2.36%)

Crate

Seen: 156

(0.69%)

Reward 1

Seen: 26

(0.12%)

Reward 2

Seen: 45

(0.20%)

Reward 3

Seen: 0

(0.00%)

Reward 4

Seen: 0

(0.00%)

Bonus card

Seen: 85

(2.15%)

Crate

Seen: 77

(0.34%)

Reward 1

Seen: 32

(0.14%)

Reward 2

Seen: 45

(0.20%)

Reward 3

Seen: 0

(0.00%)

Reward 4

Seen: 0

(0.00%)

Bonus card

Seen: 0

(0.00%)

Crate

Seen: 146

(0.65%)

Reward 1

Seen: 23

(0.10%)

Reward 2

Seen: 48

(0.21%)

Reward 3

Seen: 0

(0.00%)

Reward 4

Seen: 0

(0.00%)

Bonus card

Seen: 75

(1.90%)

Crate

Seen: 156

(0.69%)

Reward 1

Seen: 29

(0.13%)

Reward 2

Seen: 48

(0.21%)

Reward 3

Seen: 0

(0.00%)

Reward 4

Seen: 0

(0.00%)

Bonus card

Seen: 81

(2.05%)

Crate

Seen: 176

(0.78%)

Reward 1

Seen: 41

(0.18%)

Reward 2

Seen: 50

(0.22%)

Reward 3

Seen: 0

(0.00%)

Reward 4

Seen: 0

(0.00%)

Bonus card

Seen: 85

(2.15%)

Crate

Seen: 183

(0.81%)

Reward 1

Seen: 33

(0.15%)

Reward 2

Seen: 55

(0.24%)

Reward 3

Seen: 0

(0.00%)

Reward 4

Seen: 0

(0.00%)

Bonus card

Seen: 96

(2.43%)
Epic
Crate

Seen: 4754

(21.04%)

Reward 1

Seen: 968

(4.28%)

Reward 2

Seen: 1898

(8.40%)

Reward 3

Seen: 0

(0.00%)

Reward 4

Seen: 0

(0.00%)

Bonus card

Seen: 2251

(57.03%)

Crate

Seen: 248

(1.10%)

Reward 1

Seen: 32

(0.14%)

Reward 2

Seen: 62

(0.27%)

Reward 3

Seen: 0

(0.00%)

Reward 4

Seen: 0

(0.00%)

Bonus card

Seen: 154

(3.90%)

Crate

Seen: 238

(1.05%)

Reward 1

Seen: 26

(0.12%)

Reward 2

Seen: 56

(0.25%)

Reward 3

Seen: 0

(0.00%)

Reward 4

Seen: 0

(0.00%)

Bonus card

Seen: 156

(3.95%)

Crate

Seen: 255

(1.13%)

Reward 1

Seen: 38

(0.17%)

Reward 2

Seen: 78

(0.35%)

Reward 3

Seen: 0

(0.00%)

Reward 4

Seen: 0

(0.00%)

Bonus card

Seen: 140

(3.55%)

Crate

Seen: 242

(1.07%)

Reward 1

Seen: 31

(0.14%)

Reward 2

Seen: 64

(0.28%)

Reward 3

Seen: 0

(0.00%)

Reward 4

Seen: 0

(0.00%)

Bonus card

Seen: 148

(3.75%)

Crate

Seen: 253

(1.12%)

Reward 1

Seen: 29

(0.13%)

Reward 2

Seen: 72

(0.32%)

Reward 3

Seen: 0

(0.00%)

Reward 4

Seen: 0

(0.00%)

Bonus card

Seen: 152

(3.85%)

Crate

Seen: 249

(1.10%)

Reward 1

Seen: 37

(0.16%)

Reward 2

Seen: 65

(0.29%)

Reward 3

Seen: 0

(0.00%)

Reward 4

Seen: 0

(0.00%)

Bonus card

Seen: 147

(3.72%)

Crate

Seen: 228

(1.01%)

Reward 1

Seen: 28

(0.12%)

Reward 2

Seen: 68

(0.30%)

Reward 3

Seen: 0

(0.00%)

Reward 4

Seen: 0

(0.00%)

Bonus card

Seen: 136

(3.45%)

Crate

Seen: 95

(0.42%)

Reward 1

Seen: 32

(0.14%)

Reward 2

Seen: 63

(0.28%)

Reward 3

Seen: 0

(0.00%)

Reward 4

Seen: 0

(0.00%)

Bonus card

Seen: 0

(0.00%)

Crate

Seen: 258

(1.14%)

Reward 1

Seen: 27

(0.12%)

Reward 2

Seen: 60

(0.27%)

Reward 3

Seen: 0

(0.00%)

Reward 4

Seen: 0

(0.00%)

Bonus card

Seen: 172

(4.36%)

Crate

Seen: 250

(1.11%)

Reward 1

Seen: 33

(0.15%)

Reward 2

Seen: 71

(0.31%)

Reward 3

Seen: 0

(0.00%)

Reward 4

Seen: 0

(0.00%)

Bonus card

Seen: 147

(3.72%)

Crate

Seen: 235

(1.04%)

Reward 1

Seen: 36

(0.16%)

Reward 2

Seen: 61

(0.27%)

Reward 3

Seen: 0

(0.00%)

Reward 4

Seen: 0

(0.00%)

Bonus card

Seen: 138

(3.50%)

Crate

Seen: 1311

(5.80%)

Reward 1

Seen: 470

(2.08%)

Reward 2

Seen: 857

(3.79%)

Reward 3

Seen: 0

(0.00%)

Reward 4

Seen: 0

(0.00%)

Bonus card

Seen: 0

(0.00%)

Crate

Seen: 227

(1.00%)

Reward 1

Seen: 16

(0.07%)

Reward 2

Seen: 64

(0.28%)

Reward 3

Seen: 0

(0.00%)

Reward 4

Seen: 0

(0.00%)

Bonus card

Seen: 148

(3.75%)

Crate

Seen: 266

(1.18%)

Reward 1

Seen: 36

(0.16%)

Reward 2

Seen: 73

(0.32%)

Reward 3

Seen: 0

(0.00%)

Reward 4

Seen: 0

(0.00%)

Bonus card

Seen: 158

(4.00%)

Crate

Seen: 248

(1.10%)

Reward 1

Seen: 38

(0.17%)

Reward 2

Seen: 62

(0.27%)

Reward 3

Seen: 0

(0.00%)

Reward 4

Seen: 0

(0.00%)

Bonus card

Seen: 148

(3.75%)

Crate

Seen: 221

(0.98%)

Reward 1

Seen: 22

(0.10%)

Reward 2

Seen: 59

(0.26%)

Reward 3

Seen: 0

(0.00%)

Reward 4

Seen: 0

(0.00%)

Bonus card

Seen: 140

(3.55%)

Crate

Seen: 266

(1.18%)

Reward 1

Seen: 37

(0.16%)

Reward 2

Seen: 63

(0.28%)

Reward 3

Seen: 0

(0.00%)

Reward 4

Seen: 0

(0.00%)

Bonus card

Seen: 167

(4.23%)
Superior
Crate

Seen: 19413

(85.92%)

Reward 1

Seen: 1532

(6.78%)

Reward 2

Seen: 19206

(85.00%)

Reward 3

Seen: 0

(0.00%)

Reward 4

Seen: 0

(0.00%)

Bonus card

Seen: 0

(0.00%)

Crate

Seen: 1180

(5.22%)

Reward 1

Seen: 83

(0.37%)

Reward 2

Seen: 1101

(4.87%)

Reward 3

Seen: 0

(0.00%)

Reward 4

Seen: 0

(0.00%)

Bonus card

Seen: 0

(0.00%)

Crate

Seen: 1132

(5.01%)

Reward 1

Seen: 91

(0.40%)

Reward 2

Seen: 1044

(4.62%)

Reward 3

Seen: 0

(0.00%)

Reward 4

Seen: 0

(0.00%)

Bonus card

Seen: 0

(0.00%)

Crate

Seen: 1063

(4.70%)

Reward 1

Seen: 81

(0.36%)

Reward 2

Seen: 986

(4.36%)

Reward 3

Seen: 0

(0.00%)

Reward 4

Seen: 0

(0.00%)

Bonus card

Seen: 0

(0.00%)

Crate

Seen: 1063

(4.70%)

Reward 1

Seen: 89

(0.39%)

Reward 2

Seen: 977

(4.32%)

Reward 3

Seen: 0

(0.00%)

Reward 4

Seen: 0

(0.00%)

Bonus card

Seen: 0

(0.00%)

Crate

Seen: 1121

(4.96%)

Reward 1

Seen: 87

(0.39%)

Reward 2

Seen: 1039

(4.60%)

Reward 3

Seen: 0

(0.00%)

Reward 4

Seen: 0

(0.00%)

Bonus card

Seen: 0

(0.00%)

Crate

Seen: 1092

(4.83%)

Reward 1

Seen: 77

(0.34%)

Reward 2

Seen: 1018

(4.51%)

Reward 3

Seen: 0

(0.00%)

Reward 4

Seen: 0

(0.00%)

Bonus card

Seen: 0

(0.00%)

Crate

Seen: 1133

(5.01%)

Reward 1

Seen: 96

(0.42%)

Reward 2

Seen: 1043

(4.62%)

Reward 3

Seen: 0

(0.00%)

Reward 4

Seen: 0

(0.00%)

Bonus card

Seen: 0

(0.00%)

Crate

Seen: 1137

(5.03%)

Reward 1

Seen: 92

(0.41%)

Reward 2

Seen: 1052

(4.66%)

Reward 3

Seen: 0

(0.00%)

Reward 4

Seen: 0

(0.00%)

Bonus card

Seen: 0

(0.00%)

Crate

Seen: 984

(4.36%)

Reward 1

Seen: 75

(0.33%)

Reward 2

Seen: 911

(4.03%)

Reward 3

Seen: 0

(0.00%)

Reward 4

Seen: 0

(0.00%)

Bonus card

Seen: 0

(0.00%)

Crate

Seen: 1098

(4.86%)

Reward 1

Seen: 89

(0.39%)

Reward 2

Seen: 1018

(4.51%)

Reward 3

Seen: 0

(0.00%)

Reward 4

Seen: 0

(0.00%)

Bonus card

Seen: 0

(0.00%)

Crate

Seen: 1010

(4.47%)

Reward 1

Seen: 65

(0.29%)

Reward 2

Seen: 949

(4.20%)

Reward 3

Seen: 0

(0.00%)

Reward 4

Seen: 0

(0.00%)

Bonus card

Seen: 0

(0.00%)

Crate

Seen: 1095

(4.85%)

Reward 1

Seen: 72

(0.32%)

Reward 2

Seen: 1026

(4.54%)

Reward 3

Seen: 0

(0.00%)

Reward 4

Seen: 0

(0.00%)

Bonus card

Seen: 0

(0.00%)

Crate

Seen: 1123

(4.97%)

Reward 1

Seen: 82

(0.36%)

Reward 2

Seen: 1044

(4.62%)

Reward 3

Seen: 0

(0.00%)

Reward 4

Seen: 0

(0.00%)

Bonus card

Seen: 0

(0.00%)

Crate

Seen: 1065

(4.71%)

Reward 1

Seen: 76

(0.34%)

Reward 2

Seen: 992

(4.39%)

Reward 3

Seen: 0

(0.00%)

Reward 4

Seen: 0

(0.00%)

Bonus card

Seen: 0

(0.00%)

Crate

Seen: 1058

(4.68%)

Reward 1

Seen: 83

(0.37%)

Reward 2

Seen: 977

(4.32%)

Reward 3

Seen: 0

(0.00%)

Reward 4

Seen: 0

(0.00%)

Bonus card

Seen: 0

(0.00%)

Crate

Seen: 1088

(4.82%)

Reward 1

Seen: 73

(0.32%)

Reward 2

Seen: 1020

(4.51%)

Reward 3

Seen: 0

(0.00%)

Reward 4

Seen: 0

(0.00%)

Bonus card

Seen: 0

(0.00%)

Crate

Seen: 1053

(4.66%)

Reward 1

Seen: 76

(0.34%)

Reward 2

Seen: 981

(4.34%)

Reward 3

Seen: 0

(0.00%)

Reward 4

Seen: 0

(0.00%)

Bonus card

Seen: 0

(0.00%)

Crate

Seen: 1058

(4.68%)

Reward 1

Seen: 72

(0.32%)

Reward 2

Seen: 991

(4.39%)

Reward 3

Seen: 0

(0.00%)

Reward 4

Seen: 0

(0.00%)

Bonus card

Seen: 0

(0.00%)

Crate

Seen: 1109

(4.91%)

Reward 1

Seen: 73

(0.32%)

Reward 2

Seen: 1037

(4.59%)

Reward 3

Seen: 0

(0.00%)

Reward 4

Seen: 0

(0.00%)

Bonus card

Seen: 0

(0.00%)
Fine
Crate

Seen: 16290

(72.10%)

Reward 1

Seen: 12581

(55.68%)

Reward 2

Seen: 0

(0.00%)

Reward 3

Seen: 6809

(30.14%)

Reward 4

Seen: 2245

(9.94%)

Bonus card

Seen: 0

(0.00%)

Crate

Seen: 1412

(6.25%)

Reward 1

Seen: 815

(3.61%)

Reward 2

Seen: 0

(0.00%)

Reward 3

Seen: 615

(2.72%)

Reward 4

Seen: 0

(0.00%)

Bonus card

Seen: 0

(0.00%)

Crate

Seen: 1061

(4.70%)

Reward 1

Seen: 617

(2.73%)

Reward 2

Seen: 0

(0.00%)

Reward 3

Seen: 459

(2.03%)

Reward 4

Seen: 0

(0.00%)

Bonus card

Seen: 0

(0.00%)

Crate

Seen: 1077

(4.77%)

Reward 1

Seen: 577

(2.55%)

Reward 2

Seen: 0

(0.00%)

Reward 3

Seen: 508

(2.25%)

Reward 4

Seen: 0

(0.00%)

Bonus card

Seen: 0

(0.00%)

Crate

Seen: 1079

(4.78%)

Reward 1

Seen: 618

(2.74%)

Reward 2

Seen: 0

(0.00%)

Reward 3

Seen: 470

(2.08%)

Reward 4

Seen: 0

(0.00%)

Bonus card

Seen: 0

(0.00%)

Crate

Seen: 1406

(6.22%)

Reward 1

Seen: 829

(3.67%)

Reward 2

Seen: 0

(0.00%)

Reward 3

Seen: 596

(2.64%)

Reward 4

Seen: 0

(0.00%)

Bonus card

Seen: 0

(0.00%)

Crate

Seen: 1395

(6.17%)

Reward 1

Seen: 835

(3.70%)

Reward 2

Seen: 0

(0.00%)

Reward 3

Seen: 578

(2.56%)

Reward 4

Seen: 0

(0.00%)

Bonus card

Seen: 0

(0.00%)

Crate

Seen: 1418

(6.28%)

Reward 1

Seen: 837

(3.70%)

Reward 2

Seen: 0

(0.00%)

Reward 3

Seen: 607

(2.69%)

Reward 4

Seen: 0

(0.00%)

Bonus card

Seen: 0

(0.00%)

Crate

Seen: 1439

(6.37%)

Reward 1

Seen: 833

(3.69%)

Reward 2

Seen: 0

(0.00%)

Reward 3

Seen: 634

(2.81%)

Reward 4

Seen: 0

(0.00%)

Bonus card

Seen: 0

(0.00%)

Crate

Seen: 1415

(6.26%)

Reward 1

Seen: 864

(3.82%)

Reward 2

Seen: 0

(0.00%)

Reward 3

Seen: 566

(2.51%)

Reward 4

Seen: 0

(0.00%)

Bonus card

Seen: 0

(0.00%)

Crate

Seen: 5726

(25.34%)

Reward 1

Seen: 3868

(17.12%)

Reward 2

Seen: 0

(0.00%)

Reward 3

Seen: 0

(0.00%)

Reward 4

Seen: 2245

(9.94%)

Bonus card

Seen: 0

(0.00%)

Crate

Seen: 645

(2.85%)

Reward 1

Seen: 326

(1.44%)

Reward 2

Seen: 0

(0.00%)

Reward 3

Seen: 320

(1.42%)

Reward 4

Seen: 0

(0.00%)

Bonus card

Seen: 0

(0.00%)

Crate

Seen: 612

(2.71%)

Reward 1

Seen: 334

(1.48%)

Reward 2

Seen: 0

(0.00%)

Reward 3

Seen: 282

(1.25%)

Reward 4

Seen: 0

(0.00%)

Bonus card

Seen: 0

(0.00%)

Crate

Seen: 565

(2.50%)

Reward 1

Seen: 286

(1.27%)

Reward 2

Seen: 0

(0.00%)

Reward 3

Seen: 281

(1.24%)

Reward 4

Seen: 0

(0.00%)

Bonus card

Seen: 0

(0.00%)

Crate

Seen: 659

(2.92%)

Reward 1

Seen: 349

(1.54%)

Reward 2

Seen: 0

(0.00%)

Reward 3

Seen: 316

(1.40%)

Reward 4

Seen: 0

(0.00%)

Bonus card

Seen: 0

(0.00%)

Crate

Seen: 552

(2.44%)

Reward 1

Seen: 300

(1.33%)

Reward 2

Seen: 0

(0.00%)

Reward 3

Seen: 256

(1.13%)

Reward 4

Seen: 0

(0.00%)

Bonus card

Seen: 0

(0.00%)

Crate

Seen: 608

(2.69%)

Reward 1

Seen: 293

(1.30%)

Reward 2

Seen: 0

(0.00%)

Reward 3

Seen: 321

(1.42%)

Reward 4

Seen: 0

(0.00%)

Bonus card

Seen: 0

(0.00%)
Common
Crate

Seen: 22096

(97.80%)

Reward 1

Seen: 6740

(29.83%)

Reward 2

Seen: 0

(0.00%)

Reward 3

Seen: 15785

(69.86%)

Reward 4

Seen: 20349

(90.06%)

Bonus card

Seen: 0

(0.00%)

Crate

Seen: 8485

(37.55%)

Reward 1

Seen: 1092

(4.83%)

Reward 2

Seen: 0

(0.00%)

Reward 3

Seen: 6266

(27.73%)

Reward 4

Seen: 2070

(9.16%)

Bonus card

Seen: 0

(0.00%)

Crate

Seen: 3424

(15.15%)

Reward 1

Seen: 3424

(15.15%)

Reward 2

Seen: 0

(0.00%)

Reward 3

Seen: 0

(0.00%)

Reward 4

Seen: 0

(0.00%)

Bonus card

Seen: 0

(0.00%)

Crate

Seen: 9884

(43.75%)

Reward 1

Seen: 1129

(5.00%)

Reward 2

Seen: 0

(0.00%)

Reward 3

Seen: 1579

(6.99%)

Reward 4

Seen: 8190

(36.25%)

Bonus card

Seen: 0

(0.00%)

Crate

Seen: 2125

(9.41%)

Reward 1

Seen: 161

(0.71%)

Reward 2

Seen: 0

(0.00%)

Reward 3

Seen: 1508

(6.67%)

Reward 4

Seen: 517

(2.29%)

Bonus card

Seen: 0

(0.00%)

Crate

Seen: 2172

(9.61%)

Reward 1

Seen: 138

(0.61%)

Reward 2

Seen: 0

(0.00%)

Reward 3

Seen: 1575

(6.97%)

Reward 4

Seen: 508

(2.25%)

Bonus card

Seen: 0

(0.00%)

Crate

Seen: 2249

(9.95%)

Reward 1

Seen: 139

(0.62%)

Reward 2

Seen: 0

(0.00%)

Reward 3

Seen: 1681

(7.44%)

Reward 4

Seen: 480

(2.12%)

Bonus card

Seen: 0

(0.00%)

Crate

Seen: 2458

(10.88%)

Reward 1

Seen: 109

(0.48%)

Reward 2

Seen: 0

(0.00%)

Reward 3

Seen: 395

(1.75%)

Reward 4

Seen: 1996

(8.83%)

Bonus card

Seen: 0

(0.00%)

Crate

Seen: 2519

(11.15%)

Reward 1

Seen: 122

(0.54%)

Reward 2

Seen: 0

(0.00%)

Reward 3

Seen: 403

(1.78%)

Reward 4

Seen: 2033

(9.00%)

Bonus card

Seen: 0

(0.00%)

Crate

Seen: 2417

(10.70%)

Reward 1

Seen: 150

(0.66%)

Reward 2

Seen: 0

(0.00%)

Reward 3

Seen: 388

(1.72%)

Reward 4

Seen: 1928

(8.53%)

Bonus card

Seen: 0

(0.00%)

Crate

Seen: 2163

(9.57%)

Reward 1

Seen: 118

(0.52%)

Reward 2

Seen: 0

(0.00%)

Reward 3

Seen: 1568

(6.94%)

Reward 4

Seen: 533

(2.36%)

Bonus card

Seen: 0

(0.00%)

Crate

Seen: 2618

(11.59%)

Reward 1

Seen: 158

(0.70%)

Reward 2

Seen: 0

(0.00%)

Reward 3

Seen: 422

(1.87%)

Reward 4

Seen: 2094

(9.27%)

Bonus card

Seen: 0

(0.00%)