Akaviri Potentate Crates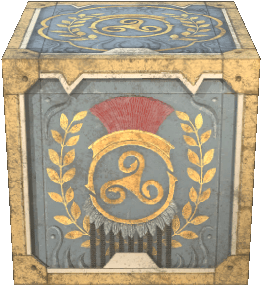 Crown Crates
Crown Crate Tracker users have recorded the following.
22,771 crates
91,084 cards
3,981 cards
17.48% chance
Drop Rates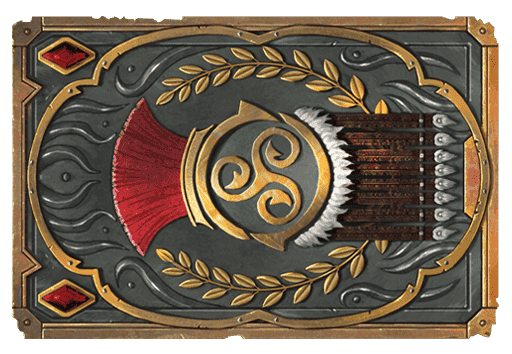 Reward numbers do not indicate the order of your cards. Card positions are randomized when you open a crate.
The Bonus card for this crate is Reward 5. It always appears in the middle if you've earned one.
Crate

Possible

Reward 1

Impossible

Reward 2

Impossible

Reward 3

Impossible

Reward 4

Impossible

Bonus card

Possible

Crate

Possible

Reward 1

Impossible

Reward 2

Possible

Reward 3

Impossible

Reward 4

Impossible

Bonus card

Possible

Crate

Possible

Reward 1

Possible

Reward 2

Possible

Reward 3

Impossible

Reward 4

Impossible

Bonus card

Possible

Crate

Possible

Reward 1

Possible

Reward 2

Possible

Reward 3

Impossible

Reward 4

Impossible

Bonus card

Possible

Crate

Possible

Reward 1

Possible

Reward 2

Possible

Reward 3

Impossible

Reward 4

Impossible

Bonus card

Impossible

Crate

Possible

Reward 1

Possible

Reward 2

Impossible

Reward 3

Possible

Reward 4

Possible

Bonus card

Impossible

Crate

Possible

Reward 1

Possible

Reward 2

Impossible

Reward 3

Possible

Reward 4

Possible

Bonus card

Impossible
Radiant Apex
Crate

Seen: 59

(0.26%)

Reward 1

Seen: 0

(0.00%)

Reward 2

Seen: 0

(0.00%)

Reward 3

Seen: 0

(0.00%)

Reward 4

Seen: 0

(0.00%)

Bonus card

Seen: 59

(1.48%)

Crate

Seen: 24

(0.11%)

Reward 1

Seen: 0

(0.00%)

Reward 2

Seen: 0

(0.00%)

Reward 3

Seen: 0

(0.00%)

Reward 4

Seen: 0

(0.00%)

Bonus card

Seen: 24

(0.60%)

Crate

Seen: 12

(0.05%)

Reward 1

Seen: 0

(0.00%)

Reward 2

Seen: 0

(0.00%)

Reward 3

Seen: 0

(0.00%)

Reward 4

Seen: 0

(0.00%)

Bonus card

Seen: 12

(0.30%)

Crate

Seen: 23

(0.10%)

Reward 1

Seen: 0

(0.00%)

Reward 2

Seen: 0

(0.00%)

Reward 3

Seen: 0

(0.00%)

Reward 4

Seen: 0

(0.00%)

Bonus card

Seen: 23

(0.58%)
Apex
Crate

Seen: 441

(1.94%)

Reward 1

Seen: 0

(0.00%)

Reward 2

Seen: 20

(0.09%)

Reward 3

Seen: 0

(0.00%)

Reward 4

Seen: 0

(0.00%)

Bonus card

Seen: 421

(10.58%)

Crate

Seen: 62

(0.27%)

Reward 1

Seen: 0

(0.00%)

Reward 2

Seen: 1

(0.00%)

Reward 3

Seen: 0

(0.00%)

Reward 4

Seen: 0

(0.00%)

Bonus card

Seen: 61

(1.53%)

Crate

Seen: 60

(0.26%)

Reward 1

Seen: 0

(0.00%)

Reward 2

Seen: 2

(0.01%)

Reward 3

Seen: 0

(0.00%)

Reward 4

Seen: 0

(0.00%)

Bonus card

Seen: 58

(1.46%)

Crate

Seen: 82

(0.36%)

Reward 1

Seen: 0

(0.00%)

Reward 2

Seen: 6

(0.03%)

Reward 3

Seen: 0

(0.00%)

Reward 4

Seen: 0

(0.00%)

Bonus card

Seen: 76

(1.91%)

Crate

Seen: 73

(0.32%)

Reward 1

Seen: 0

(0.00%)

Reward 2

Seen: 5

(0.02%)

Reward 3

Seen: 0

(0.00%)

Reward 4

Seen: 0

(0.00%)

Bonus card

Seen: 68

(1.71%)

Crate

Seen: 67

(0.29%)

Reward 1

Seen: 0

(0.00%)

Reward 2

Seen: 2

(0.01%)

Reward 3

Seen: 0

(0.00%)

Reward 4

Seen: 0

(0.00%)

Bonus card

Seen: 65

(1.63%)

Crate

Seen: 71

(0.31%)

Reward 1

Seen: 0

(0.00%)

Reward 2

Seen: 4

(0.02%)

Reward 3

Seen: 0

(0.00%)

Reward 4

Seen: 0

(0.00%)

Bonus card

Seen: 67

(1.68%)

Crate

Seen: 26

(0.11%)

Reward 1

Seen: 0

(0.00%)

Reward 2

Seen: 0

(0.00%)

Reward 3

Seen: 0

(0.00%)

Reward 4

Seen: 0

(0.00%)

Bonus card

Seen: 26

(0.65%)
Legendary
Crate

Seen: 3299

(14.49%)

Reward 1

Seen: 775

(3.40%)

Reward 2

Seen: 1481

(6.50%)

Reward 3

Seen: 0

(0.00%)

Reward 4

Seen: 0

(0.00%)

Bonus card

Seen: 1230

(30.90%)

Crate

Seen: 145

(0.64%)

Reward 1

Seen: 28

(0.12%)

Reward 2

Seen: 55

(0.24%)

Reward 3

Seen: 0

(0.00%)

Reward 4

Seen: 0

(0.00%)

Bonus card

Seen: 62

(1.56%)

Crate

Seen: 144

(0.63%)

Reward 1

Seen: 19

(0.08%)

Reward 2

Seen: 39

(0.17%)

Reward 3

Seen: 0

(0.00%)

Reward 4

Seen: 0

(0.00%)

Bonus card

Seen: 86

(2.16%)

Crate

Seen: 141

(0.62%)

Reward 1

Seen: 23

(0.10%)

Reward 2

Seen: 55

(0.24%)

Reward 3

Seen: 0

(0.00%)

Reward 4

Seen: 0

(0.00%)

Bonus card

Seen: 63

(1.58%)

Crate

Seen: 159

(0.70%)

Reward 1

Seen: 22

(0.10%)

Reward 2

Seen: 46

(0.20%)

Reward 3

Seen: 0

(0.00%)

Reward 4

Seen: 0

(0.00%)

Bonus card

Seen: 92

(2.31%)

Crate

Seen: 173

(0.76%)

Reward 1

Seen: 29

(0.13%)

Reward 2

Seen: 59

(0.26%)

Reward 3

Seen: 0

(0.00%)

Reward 4

Seen: 0

(0.00%)

Bonus card

Seen: 86

(2.16%)

Crate

Seen: 162

(0.71%)

Reward 1

Seen: 29

(0.13%)

Reward 2

Seen: 48

(0.21%)

Reward 3

Seen: 0

(0.00%)

Reward 4

Seen: 0

(0.00%)

Bonus card

Seen: 85

(2.14%)

Crate

Seen: 125

(0.55%)

Reward 1

Seen: 20

(0.09%)

Reward 2

Seen: 31

(0.14%)

Reward 3

Seen: 0

(0.00%)

Reward 4

Seen: 0

(0.00%)

Bonus card

Seen: 74

(1.86%)

Crate

Seen: 181

(0.79%)

Reward 1

Seen: 31

(0.14%)

Reward 2

Seen: 66

(0.29%)

Reward 3

Seen: 0

(0.00%)

Reward 4

Seen: 0

(0.00%)

Bonus card

Seen: 85

(2.14%)

Crate

Seen: 149

(0.65%)

Reward 1

Seen: 30

(0.13%)

Reward 2

Seen: 42

(0.18%)

Reward 3

Seen: 0

(0.00%)

Reward 4

Seen: 0

(0.00%)

Bonus card

Seen: 77

(1.93%)

Crate

Seen: 1007

(4.42%)

Reward 1

Seen: 335

(1.47%)

Reward 2

Seen: 686

(3.01%)

Reward 3

Seen: 0

(0.00%)

Reward 4

Seen: 0

(0.00%)

Bonus card

Seen: 0

(0.00%)

Crate

Seen: 177

(0.78%)

Reward 1

Seen: 24

(0.11%)

Reward 2

Seen: 58

(0.25%)

Reward 3

Seen: 0

(0.00%)

Reward 4

Seen: 0

(0.00%)

Bonus card

Seen: 95

(2.39%)

Crate

Seen: 159

(0.70%)

Reward 1

Seen: 26

(0.11%)

Reward 2

Seen: 46

(0.20%)

Reward 3

Seen: 0

(0.00%)

Reward 4

Seen: 0

(0.00%)

Bonus card

Seen: 87

(2.19%)

Crate

Seen: 78

(0.34%)

Reward 1

Seen: 32

(0.14%)

Reward 2

Seen: 46

(0.20%)

Reward 3

Seen: 0

(0.00%)

Reward 4

Seen: 0

(0.00%)

Bonus card

Seen: 0

(0.00%)

Crate

Seen: 146

(0.64%)

Reward 1

Seen: 23

(0.10%)

Reward 2

Seen: 48

(0.21%)

Reward 3

Seen: 0

(0.00%)

Reward 4

Seen: 0

(0.00%)

Bonus card

Seen: 75

(1.88%)

Crate

Seen: 159

(0.70%)

Reward 1

Seen: 29

(0.13%)

Reward 2

Seen: 50

(0.22%)

Reward 3

Seen: 0

(0.00%)

Reward 4

Seen: 0

(0.00%)

Bonus card

Seen: 82

(2.06%)

Crate

Seen: 177

(0.78%)

Reward 1

Seen: 41

(0.18%)

Reward 2

Seen: 51

(0.22%)

Reward 3

Seen: 0

(0.00%)

Reward 4

Seen: 0

(0.00%)

Bonus card

Seen: 85

(2.14%)

Crate

Seen: 184

(0.81%)

Reward 1

Seen: 34

(0.15%)

Reward 2

Seen: 55

(0.24%)

Reward 3

Seen: 0

(0.00%)

Reward 4

Seen: 0

(0.00%)

Bonus card

Seen: 96

(2.41%)
Epic
Crate

Seen: 4801

(21.08%)

Reward 1

Seen: 976

(4.29%)

Reward 2

Seen: 1920

(8.43%)

Reward 3

Seen: 0

(0.00%)

Reward 4

Seen: 0

(0.00%)

Bonus card

Seen: 2271

(57.05%)

Crate

Seen: 249

(1.09%)

Reward 1

Seen: 32

(0.14%)

Reward 2

Seen: 62

(0.27%)

Reward 3

Seen: 0

(0.00%)

Reward 4

Seen: 0

(0.00%)

Bonus card

Seen: 155

(3.89%)

Crate

Seen: 240

(1.05%)

Reward 1

Seen: 26

(0.11%)

Reward 2

Seen: 57

(0.25%)

Reward 3

Seen: 0

(0.00%)

Reward 4

Seen: 0

(0.00%)

Bonus card

Seen: 157

(3.94%)

Crate

Seen: 256

(1.12%)

Reward 1

Seen: 38

(0.17%)

Reward 2

Seen: 78

(0.34%)

Reward 3

Seen: 0

(0.00%)

Reward 4

Seen: 0

(0.00%)

Bonus card

Seen: 141

(3.54%)

Crate

Seen: 243

(1.07%)

Reward 1

Seen: 31

(0.14%)

Reward 2

Seen: 64

(0.28%)

Reward 3

Seen: 0

(0.00%)

Reward 4

Seen: 0

(0.00%)

Bonus card

Seen: 149

(3.74%)

Crate

Seen: 254

(1.12%)

Reward 1

Seen: 29

(0.13%)

Reward 2

Seen: 72

(0.32%)

Reward 3

Seen: 0

(0.00%)

Reward 4

Seen: 0

(0.00%)

Bonus card

Seen: 153

(3.84%)

Crate

Seen: 252

(1.11%)

Reward 1

Seen: 37

(0.16%)

Reward 2

Seen: 67

(0.29%)

Reward 3

Seen: 0

(0.00%)

Reward 4

Seen: 0

(0.00%)

Bonus card

Seen: 148

(3.72%)

Crate

Seen: 230

(1.01%)

Reward 1

Seen: 28

(0.12%)

Reward 2

Seen: 68

(0.30%)

Reward 3

Seen: 0

(0.00%)

Reward 4

Seen: 0

(0.00%)

Bonus card

Seen: 138

(3.47%)

Crate

Seen: 96

(0.42%)

Reward 1

Seen: 32

(0.14%)

Reward 2

Seen: 64

(0.28%)

Reward 3

Seen: 0

(0.00%)

Reward 4

Seen: 0

(0.00%)

Bonus card

Seen: 0

(0.00%)

Crate

Seen: 259

(1.14%)

Reward 1

Seen: 27

(0.12%)

Reward 2

Seen: 60

(0.26%)

Reward 3

Seen: 0

(0.00%)

Reward 4

Seen: 0

(0.00%)

Bonus card

Seen: 173

(4.35%)

Crate

Seen: 252

(1.11%)

Reward 1

Seen: 33

(0.14%)

Reward 2

Seen: 72

(0.32%)

Reward 3

Seen: 0

(0.00%)

Reward 4

Seen: 0

(0.00%)

Bonus card

Seen: 148

(3.72%)

Crate

Seen: 235

(1.03%)

Reward 1

Seen: 36

(0.16%)

Reward 2

Seen: 61

(0.27%)

Reward 3

Seen: 0

(0.00%)

Reward 4

Seen: 0

(0.00%)

Bonus card

Seen: 138

(3.47%)

Crate

Seen: 1331

(5.85%)

Reward 1

Seen: 476

(2.09%)

Reward 2

Seen: 873

(3.83%)

Reward 3

Seen: 0

(0.00%)

Reward 4

Seen: 0

(0.00%)

Bonus card

Seen: 0

(0.00%)

Crate

Seen: 235

(1.03%)

Reward 1

Seen: 18

(0.08%)

Reward 2

Seen: 65

(0.29%)

Reward 3

Seen: 0

(0.00%)

Reward 4

Seen: 0

(0.00%)

Bonus card

Seen: 153

(3.84%)

Crate

Seen: 267

(1.17%)

Reward 1

Seen: 36

(0.16%)

Reward 2

Seen: 73

(0.32%)

Reward 3

Seen: 0

(0.00%)

Reward 4

Seen: 0

(0.00%)

Bonus card

Seen: 159

(3.99%)

Crate

Seen: 249

(1.09%)

Reward 1

Seen: 38

(0.17%)

Reward 2

Seen: 62

(0.27%)

Reward 3

Seen: 0

(0.00%)

Reward 4

Seen: 0

(0.00%)

Bonus card

Seen: 149

(3.74%)

Crate

Seen: 223

(0.98%)

Reward 1

Seen: 22

(0.10%)

Reward 2

Seen: 59

(0.26%)

Reward 3

Seen: 0

(0.00%)

Reward 4

Seen: 0

(0.00%)

Bonus card

Seen: 142

(3.57%)

Crate

Seen: 267

(1.17%)

Reward 1

Seen: 37

(0.16%)

Reward 2

Seen: 63

(0.28%)

Reward 3

Seen: 0

(0.00%)

Reward 4

Seen: 0

(0.00%)

Bonus card

Seen: 168

(4.22%)
Superior
Crate

Seen: 19560

(85.90%)

Reward 1

Seen: 1544

(6.78%)

Reward 2

Seen: 19350

(84.98%)

Reward 3

Seen: 0

(0.00%)

Reward 4

Seen: 0

(0.00%)

Bonus card

Seen: 0

(0.00%)

Crate

Seen: 1188

(5.22%)

Reward 1

Seen: 84

(0.37%)

Reward 2

Seen: 1108

(4.87%)

Reward 3

Seen: 0

(0.00%)

Reward 4

Seen: 0

(0.00%)

Bonus card

Seen: 0

(0.00%)

Crate

Seen: 1140

(5.01%)

Reward 1

Seen: 91

(0.40%)

Reward 2

Seen: 1052

(4.62%)

Reward 3

Seen: 0

(0.00%)

Reward 4

Seen: 0

(0.00%)

Bonus card

Seen: 0

(0.00%)

Crate

Seen: 1073

(4.71%)

Reward 1

Seen: 82

(0.36%)

Reward 2

Seen: 995

(4.37%)

Reward 3

Seen: 0

(0.00%)

Reward 4

Seen: 0

(0.00%)

Bonus card

Seen: 0

(0.00%)

Crate

Seen: 1076

(4.73%)

Reward 1

Seen: 90

(0.40%)

Reward 2

Seen: 989

(4.34%)

Reward 3

Seen: 0

(0.00%)

Reward 4

Seen: 0

(0.00%)

Bonus card

Seen: 0

(0.00%)

Crate

Seen: 1128

(4.95%)

Reward 1

Seen: 88

(0.39%)

Reward 2

Seen: 1045

(4.59%)

Reward 3

Seen: 0

(0.00%)

Reward 4

Seen: 0

(0.00%)

Bonus card

Seen: 0

(0.00%)

Crate

Seen: 1097

(4.82%)

Reward 1

Seen: 78

(0.34%)

Reward 2

Seen: 1022

(4.49%)

Reward 3

Seen: 0

(0.00%)

Reward 4

Seen: 0

(0.00%)

Bonus card

Seen: 0

(0.00%)

Crate

Seen: 1139

(5.00%)

Reward 1

Seen: 96

(0.42%)

Reward 2

Seen: 1049

(4.61%)

Reward 3

Seen: 0

(0.00%)

Reward 4

Seen: 0

(0.00%)

Bonus card

Seen: 0

(0.00%)

Crate

Seen: 1147

(5.04%)

Reward 1

Seen: 92

(0.40%)

Reward 2

Seen: 1062

(4.66%)

Reward 3

Seen: 0

(0.00%)

Reward 4

Seen: 0

(0.00%)

Bonus card

Seen: 0

(0.00%)

Crate

Seen: 993

(4.36%)

Reward 1

Seen: 76

(0.33%)

Reward 2

Seen: 919

(4.04%)

Reward 3

Seen: 0

(0.00%)

Reward 4

Seen: 0

(0.00%)

Bonus card

Seen: 0

(0.00%)

Crate

Seen: 1101

(4.84%)

Reward 1

Seen: 89

(0.39%)

Reward 2

Seen: 1021

(4.48%)

Reward 3

Seen: 0

(0.00%)

Reward 4

Seen: 0

(0.00%)

Bonus card

Seen: 0

(0.00%)

Crate

Seen: 1017

(4.47%)

Reward 1

Seen: 66

(0.29%)

Reward 2

Seen: 956

(4.20%)

Reward 3

Seen: 0

(0.00%)

Reward 4

Seen: 0

(0.00%)

Bonus card

Seen: 0

(0.00%)

Crate

Seen: 1106

(4.86%)

Reward 1

Seen: 74

(0.32%)

Reward 2

Seen: 1035

(4.55%)

Reward 3

Seen: 0

(0.00%)

Reward 4

Seen: 0

(0.00%)

Bonus card

Seen: 0

(0.00%)

Crate

Seen: 1129

(4.96%)

Reward 1

Seen: 82

(0.36%)

Reward 2

Seen: 1050

(4.61%)

Reward 3

Seen: 0

(0.00%)

Reward 4

Seen: 0

(0.00%)

Bonus card

Seen: 0

(0.00%)

Crate

Seen: 1076

(4.73%)

Reward 1

Seen: 77

(0.34%)

Reward 2

Seen: 1002

(4.40%)

Reward 3

Seen: 0

(0.00%)

Reward 4

Seen: 0

(0.00%)

Bonus card

Seen: 0

(0.00%)

Crate

Seen: 1069

(4.69%)

Reward 1

Seen: 84

(0.37%)

Reward 2

Seen: 987

(4.33%)

Reward 3

Seen: 0

(0.00%)

Reward 4

Seen: 0

(0.00%)

Bonus card

Seen: 0

(0.00%)

Crate

Seen: 1098

(4.82%)

Reward 1

Seen: 74

(0.32%)

Reward 2

Seen: 1029

(4.52%)

Reward 3

Seen: 0

(0.00%)

Reward 4

Seen: 0

(0.00%)

Bonus card

Seen: 0

(0.00%)

Crate

Seen: 1061

(4.66%)

Reward 1

Seen: 76

(0.33%)

Reward 2

Seen: 989

(4.34%)

Reward 3

Seen: 0

(0.00%)

Reward 4

Seen: 0

(0.00%)

Bonus card

Seen: 0

(0.00%)

Crate

Seen: 1064

(4.67%)

Reward 1

Seen: 72

(0.32%)

Reward 2

Seen: 997

(4.38%)

Reward 3

Seen: 0

(0.00%)

Reward 4

Seen: 0

(0.00%)

Bonus card

Seen: 0

(0.00%)

Crate

Seen: 1115

(4.90%)

Reward 1

Seen: 73

(0.32%)

Reward 2

Seen: 1043

(4.58%)

Reward 3

Seen: 0

(0.00%)

Reward 4

Seen: 0

(0.00%)

Bonus card

Seen: 0

(0.00%)
Fine
Crate

Seen: 16425

(72.13%)

Reward 1

Seen: 12680

(55.68%)

Reward 2

Seen: 0

(0.00%)

Reward 3

Seen: 6869

(30.17%)

Reward 4

Seen: 2264

(9.94%)

Bonus card

Seen: 0

(0.00%)

Crate

Seen: 1421

(6.24%)

Reward 1

Seen: 818

(3.59%)

Reward 2

Seen: 0

(0.00%)

Reward 3

Seen: 621

(2.73%)

Reward 4

Seen: 0

(0.00%)

Bonus card

Seen: 0

(0.00%)

Crate

Seen: 1069

(4.69%)

Reward 1

Seen: 622

(2.73%)

Reward 2

Seen: 0

(0.00%)

Reward 3

Seen: 462

(2.03%)

Reward 4

Seen: 0

(0.00%)

Bonus card

Seen: 0

(0.00%)

Crate

Seen: 1086

(4.77%)

Reward 1

Seen: 583

(2.56%)

Reward 2

Seen: 0

(0.00%)

Reward 3

Seen: 511

(2.24%)

Reward 4

Seen: 0

(0.00%)

Bonus card

Seen: 0

(0.00%)

Crate

Seen: 1089

(4.78%)

Reward 1

Seen: 622

(2.73%)

Reward 2

Seen: 0

(0.00%)

Reward 3

Seen: 476

(2.09%)

Reward 4

Seen: 0

(0.00%)

Bonus card

Seen: 0

(0.00%)

Crate

Seen: 1411

(6.20%)

Reward 1

Seen: 832

(3.65%)

Reward 2

Seen: 0

(0.00%)

Reward 3

Seen: 598

(2.63%)

Reward 4

Seen: 0

(0.00%)

Bonus card

Seen: 0

(0.00%)

Crate

Seen: 1411

(6.20%)

Reward 1

Seen: 844

(3.71%)

Reward 2

Seen: 0

(0.00%)

Reward 3

Seen: 585

(2.57%)

Reward 4

Seen: 0

(0.00%)

Bonus card

Seen: 0

(0.00%)

Crate

Seen: 1430

(6.28%)

Reward 1

Seen: 847

(3.72%)

Reward 2

Seen: 0

(0.00%)

Reward 3

Seen: 609

(2.67%)

Reward 4

Seen: 0

(0.00%)

Bonus card

Seen: 0

(0.00%)

Crate

Seen: 1455

(6.39%)

Reward 1

Seen: 842

(3.70%)

Reward 2

Seen: 0

(0.00%)

Reward 3

Seen: 641

(2.81%)

Reward 4

Seen: 0

(0.00%)

Bonus card

Seen: 0

(0.00%)

Crate

Seen: 1429

(6.28%)

Reward 1

Seen: 872

(3.83%)

Reward 2

Seen: 0

(0.00%)

Reward 3

Seen: 572

(2.51%)

Reward 4

Seen: 0

(0.00%)

Bonus card

Seen: 0

(0.00%)

Crate

Seen: 5769

(25.33%)

Reward 1

Seen: 3895

(17.11%)

Reward 2

Seen: 0

(0.00%)

Reward 3

Seen: 0

(0.00%)

Reward 4

Seen: 2264

(9.94%)

Bonus card

Seen: 0

(0.00%)

Crate

Seen: 649

(2.85%)

Reward 1

Seen: 328

(1.44%)

Reward 2

Seen: 0

(0.00%)

Reward 3

Seen: 322

(1.41%)

Reward 4

Seen: 0

(0.00%)

Bonus card

Seen: 0

(0.00%)

Crate

Seen: 614

(2.70%)

Reward 1

Seen: 336

(1.48%)

Reward 2

Seen: 0

(0.00%)

Reward 3

Seen: 282

(1.24%)

Reward 4

Seen: 0

(0.00%)

Bonus card

Seen: 0

(0.00%)

Crate

Seen: 572

(2.51%)

Reward 1

Seen: 290

(1.27%)

Reward 2

Seen: 0

(0.00%)

Reward 3

Seen: 284

(1.25%)

Reward 4

Seen: 0

(0.00%)

Bonus card

Seen: 0

(0.00%)

Crate

Seen: 668

(2.93%)

Reward 1

Seen: 350

(1.54%)

Reward 2

Seen: 0

(0.00%)

Reward 3

Seen: 324

(1.42%)

Reward 4

Seen: 0

(0.00%)

Bonus card

Seen: 0

(0.00%)

Crate

Seen: 556

(2.44%)

Reward 1

Seen: 303

(1.33%)

Reward 2

Seen: 0

(0.00%)

Reward 3

Seen: 257

(1.13%)

Reward 4

Seen: 0

(0.00%)

Bonus card

Seen: 0

(0.00%)

Crate

Seen: 614

(2.70%)

Reward 1

Seen: 296

(1.30%)

Reward 2

Seen: 0

(0.00%)

Reward 3

Seen: 325

(1.43%)

Reward 4

Seen: 0

(0.00%)

Bonus card

Seen: 0

(0.00%)
Common
Crate

Seen: 22267

(97.79%)

Reward 1

Seen: 6796

(29.84%)

Reward 2

Seen: 0

(0.00%)

Reward 3

Seen: 15902

(69.83%)

Reward 4

Seen: 20507

(90.06%)

Bonus card

Seen: 0

(0.00%)

Crate

Seen: 8540

(37.50%)

Reward 1

Seen: 1100

(4.83%)

Reward 2

Seen: 0

(0.00%)

Reward 3

Seen: 6307

(27.70%)

Reward 4

Seen: 2083

(9.15%)

Bonus card

Seen: 0

(0.00%)

Crate

Seen: 3449

(15.15%)

Reward 1

Seen: 3449

(15.15%)

Reward 2

Seen: 0

(0.00%)

Reward 3

Seen: 0

(0.00%)

Reward 4

Seen: 0

(0.00%)

Bonus card

Seen: 0

(0.00%)

Crate

Seen: 9958

(43.73%)

Reward 1

Seen: 1141

(5.01%)

Reward 2

Seen: 0

(0.00%)

Reward 3

Seen: 1591

(6.99%)

Reward 4

Seen: 8250

(36.23%)

Bonus card

Seen: 0

(0.00%)

Crate

Seen: 2140

(9.40%)

Reward 1

Seen: 162

(0.71%)

Reward 2

Seen: 0

(0.00%)

Reward 3

Seen: 1518

(6.67%)

Reward 4

Seen: 521

(2.29%)

Bonus card

Seen: 0

(0.00%)

Crate

Seen: 2192

(9.63%)

Reward 1

Seen: 140

(0.61%)

Reward 2

Seen: 0

(0.00%)

Reward 3

Seen: 1590

(6.98%)

Reward 4

Seen: 511

(2.24%)

Bonus card

Seen: 0

(0.00%)

Crate

Seen: 2268

(9.96%)

Reward 1

Seen: 143

(0.63%)

Reward 2

Seen: 0

(0.00%)

Reward 3

Seen: 1694

(7.44%)

Reward 4

Seen: 482

(2.12%)

Bonus card

Seen: 0

(0.00%)

Crate

Seen: 2486

(10.92%)

Reward 1

Seen: 111

(0.49%)

Reward 2

Seen: 0

(0.00%)

Reward 3

Seen: 400

(1.76%)

Reward 4

Seen: 2020

(8.87%)

Bonus card

Seen: 0

(0.00%)

Crate

Seen: 2539

(11.15%)

Reward 1

Seen: 122

(0.54%)

Reward 2

Seen: 0

(0.00%)

Reward 3

Seen: 404

(1.77%)

Reward 4

Seen: 2052

(9.01%)

Bonus card

Seen: 0

(0.00%)

Crate

Seen: 2433

(10.68%)

Reward 1

Seen: 151

(0.66%)

Reward 2

Seen: 0

(0.00%)

Reward 3

Seen: 394

(1.73%)

Reward 4

Seen: 1938

(8.51%)

Bonus card

Seen: 0

(0.00%)

Crate

Seen: 2175

(9.55%)

Reward 1

Seen: 118

(0.52%)

Reward 2

Seen: 0

(0.00%)

Reward 3

Seen: 1579

(6.93%)

Reward 4

Seen: 535

(2.35%)

Bonus card

Seen: 0

(0.00%)

Crate

Seen: 2643

(11.61%)

Reward 1

Seen: 159

(0.70%)

Reward 2

Seen: 0

(0.00%)

Reward 3

Seen: 425

(1.87%)

Reward 4

Seen: 2115

(9.29%)

Bonus card

Seen: 0

(0.00%)