Download
Direct Download
Thank you for your interest in helping out with drop rate data!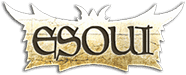 Crown Crate Tracker is an Elder Scrolls Online addon that saves your crown crate history in-game, and also automatically submits your results to this website. You can download it directly from ESOUI, the main hub for all elder scrolls online addons. There, you can find Crown Crate Tracker's change log, browse an archive of previous updates, and participate in the discussion by leaving comments. Once you've downloaded the addon, you will need to open the zip file and drag the CrownCrateLogger folder out and into your Documents/Elder Scrolls Online/live/AddOns directory. After that, the addon should appear in-game. If it does not, you may need to type in the /reloadui chat command. From there, all you have to do is open crown crates normally.
Addon Manager
Get new versions with improvements as they become available!

Alternatively, you may download Minion instead, and get Crown Crate Tracker from there. Minion is ESOUI's addon manager. It allows you to find and install any addon from within its interface. It also notifies you when new updates for your addons are released. It takes care of everything for you. I strongly recommend using this desktop program for managing your addons.
Terms
Crown Crate Tracker collects the following information about the crown crates you open in-game: the crate type, the time of opening, and the rewards that were obtained. By using the addon, you agree to have your crate data merged with everyone else's and to have the results made publicly available online.