Crown Crates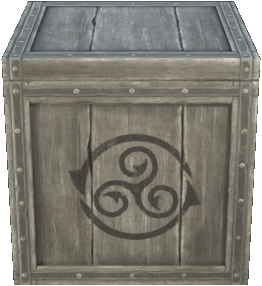 News update
The newest version of Crown Crate Tracker was made available on June 2nd 2019. Make sure to update before June 21st 2019, when everyone will receive a free Baandari Pedlar Preview Crate daily login reward. Otherwise, you will encounter UI errors when attempting to view it in your history. This is because older versions of the addon were not written with crates having 3 cards in mind. Thank you for using Crown Crate Tracker! This website would not be possible without you!
Crown Crates
Faunter's Crown Crate Tracker has recorded the following.
139,572 crates
558,288 cards
23,821 cards
17.07% chance
Drop Rates
It is assumed that the drop rates are constant, have never changed, do not increase after bad luck, and are the same for everyone.
Project Supporters
These community members are held in high honor. You can join their ranks by showing your support.
Datamined Crown Crates
The following unreleased crown crates are present in the game's files.
Spreadsheet Format
Take a sip and go on a journey through time and space.