Crown Crates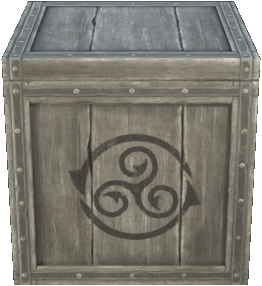 Crown Crates
Crown Crate Tracker users have recorded the following.
326,306 crates
1,298,768 cards
58,523 cards
17.12% chance
A short update from Faunter
Greetings! You may have noticed that updates to this website have slowed down dramatically in recent times, so I thought I would give you a small update on what's been going on. Unfortunately, I have not been unable to devote as much time to this project as I would like lately. The truth is that I am simply juggling a million different things at the moment, and this personal passion project kind of fell off by the wayside temporarily. You must understand that I do this for fun in my own free time, and I am but a single person running this entire thing. However, I would like to stress that this is not permanent! The drop rates are still being collected; they are simply not appearing on the website for now. Thank you for your continuous support! Until next time.
Faunter, Crown Crate Operations Manager
Drop Rates
It is assumed that the drop rates are constant, have never changed, do not increase after bad luck, and are the same for everyone.
Ad-Free Website Supporters
These community members are held in high honor. You can join their ranks by showing your support.
Miscellaneous Crates
The following crown crates either contain no data or have not been released yet.