Ayleid Crates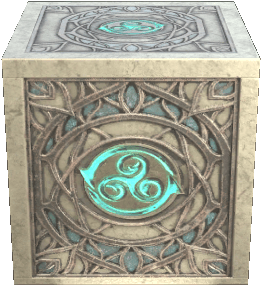 Crown Crates
Crown Crate Tracker users have recorded the following.
21,172 crates
84,688 cards
3,620 cards
17.10% chance
Drop Rates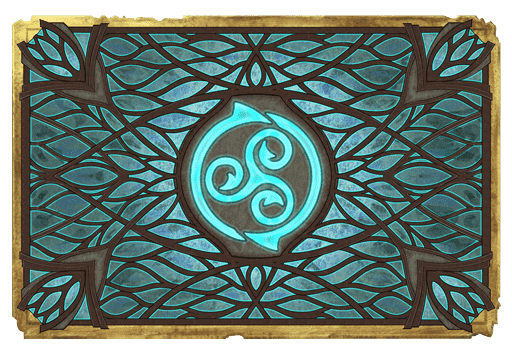 Reward numbers do not indicate the order of your cards. Card positions are randomized when you open a crate.
The Bonus card for this crate is Reward 5. It always appears in the middle if you've earned one.
Crate

Possible

Reward 1

Impossible

Reward 2

Impossible

Reward 3

Impossible

Reward 4

Impossible

Bonus card

Possible

Crate

Possible

Reward 1

Impossible

Reward 2

Possible

Reward 3

Impossible

Reward 4

Impossible

Bonus card

Possible

Crate

Possible

Reward 1

Possible

Reward 2

Possible

Reward 3

Impossible

Reward 4

Impossible

Bonus card

Possible

Crate

Possible

Reward 1

Possible

Reward 2

Possible

Reward 3

Impossible

Reward 4

Impossible

Bonus card

Possible

Crate

Possible

Reward 1

Possible

Reward 2

Possible

Reward 3

Impossible

Reward 4

Impossible

Bonus card

Impossible

Crate

Possible

Reward 1

Possible

Reward 2

Impossible

Reward 3

Possible

Reward 4

Possible

Bonus card

Impossible

Crate

Possible

Reward 1

Possible

Reward 2

Impossible

Reward 3

Possible

Reward 4

Possible

Bonus card

Impossible
Radiant Apex
Crate

Seen: 45

(0.21%)

Reward 1

Seen: 0

(0.00%)

Reward 2

Seen: 0

(0.00%)

Reward 3

Seen: 0

(0.00%)

Reward 4

Seen: 0

(0.00%)

Bonus card

Seen: 45

(1.24%)

Crate

Seen: 10

(0.05%)

Reward 1

Seen: 0

(0.00%)

Reward 2

Seen: 0

(0.00%)

Reward 3

Seen: 0

(0.00%)

Reward 4

Seen: 0

(0.00%)

Bonus card

Seen: 10

(0.28%)

Crate

Seen: 22

(0.10%)

Reward 1

Seen: 0

(0.00%)

Reward 2

Seen: 0

(0.00%)

Reward 3

Seen: 0

(0.00%)

Reward 4

Seen: 0

(0.00%)

Bonus card

Seen: 22

(0.61%)

Crate

Seen: 13

(0.06%)

Reward 1

Seen: 0

(0.00%)

Reward 2

Seen: 0

(0.00%)

Reward 3

Seen: 0

(0.00%)

Reward 4

Seen: 0

(0.00%)

Bonus card

Seen: 13

(0.36%)
Apex
Crate

Seen: 433

(2.05%)

Reward 1

Seen: 0

(0.00%)

Reward 2

Seen: 26

(0.12%)

Reward 3

Seen: 0

(0.00%)

Reward 4

Seen: 0

(0.00%)

Bonus card

Seen: 408

(11.27%)

Crate

Seen: 71

(0.34%)

Reward 1

Seen: 0

(0.00%)

Reward 2

Seen: 9

(0.04%)

Reward 3

Seen: 0

(0.00%)

Reward 4

Seen: 0

(0.00%)

Bonus card

Seen: 62

(1.71%)

Crate

Seen: 72

(0.34%)

Reward 1

Seen: 0

(0.00%)

Reward 2

Seen: 3

(0.01%)

Reward 3

Seen: 0

(0.00%)

Reward 4

Seen: 0

(0.00%)

Bonus card

Seen: 69

(1.91%)

Crate

Seen: 72

(0.34%)

Reward 1

Seen: 0

(0.00%)

Reward 2

Seen: 7

(0.03%)

Reward 3

Seen: 0

(0.00%)

Reward 4

Seen: 0

(0.00%)

Bonus card

Seen: 65

(1.80%)

Crate

Seen: 82

(0.39%)

Reward 1

Seen: 0

(0.00%)

Reward 2

Seen: 2

(0.01%)

Reward 3

Seen: 0

(0.00%)

Reward 4

Seen: 0

(0.00%)

Bonus card

Seen: 80

(2.21%)

Crate

Seen: 57

(0.27%)

Reward 1

Seen: 0

(0.00%)

Reward 2

Seen: 1

(0.00%)

Reward 3

Seen: 0

(0.00%)

Reward 4

Seen: 0

(0.00%)

Bonus card

Seen: 56

(1.55%)

Crate

Seen: 55

(0.26%)

Reward 1

Seen: 0

(0.00%)

Reward 2

Seen: 4

(0.02%)

Reward 3

Seen: 0

(0.00%)

Reward 4

Seen: 0

(0.00%)

Bonus card

Seen: 51

(1.41%)

Crate

Seen: 25

(0.12%)

Reward 1

Seen: 0

(0.00%)

Reward 2

Seen: 0

(0.00%)

Reward 3

Seen: 0

(0.00%)

Reward 4

Seen: 0

(0.00%)

Bonus card

Seen: 25

(0.69%)
Legendary
Crate

Seen: 3167

(14.96%)

Reward 1

Seen: 773

(3.65%)

Reward 2

Seen: 1451

(6.85%)

Reward 3

Seen: 0

(0.00%)

Reward 4

Seen: 0

(0.00%)

Bonus card

Seen: 1126

(31.10%)

Crate

Seen: 146

(0.69%)

Reward 1

Seen: 31

(0.15%)

Reward 2

Seen: 44

(0.21%)

Reward 3

Seen: 0

(0.00%)

Reward 4

Seen: 0

(0.00%)

Bonus card

Seen: 72

(1.99%)

Crate

Seen: 154

(0.73%)

Reward 1

Seen: 22

(0.10%)

Reward 2

Seen: 47

(0.22%)

Reward 3

Seen: 0

(0.00%)

Reward 4

Seen: 0

(0.00%)

Bonus card

Seen: 85

(2.35%)

Crate

Seen: 191

(0.90%)

Reward 1

Seen: 39

(0.18%)

Reward 2

Seen: 55

(0.26%)

Reward 3

Seen: 0

(0.00%)

Reward 4

Seen: 0

(0.00%)

Bonus card

Seen: 98

(2.71%)

Crate

Seen: 156

(0.74%)

Reward 1

Seen: 25

(0.12%)

Reward 2

Seen: 52

(0.25%)

Reward 3

Seen: 0

(0.00%)

Reward 4

Seen: 0

(0.00%)

Bonus card

Seen: 79

(2.18%)

Crate

Seen: 120

(0.57%)

Reward 1

Seen: 25

(0.12%)

Reward 2

Seen: 36

(0.17%)

Reward 3

Seen: 0

(0.00%)

Reward 4

Seen: 0

(0.00%)

Bonus card

Seen: 59

(1.63%)

Crate

Seen: 153

(0.72%)

Reward 1

Seen: 35

(0.17%)

Reward 2

Seen: 57

(0.27%)

Reward 3

Seen: 0

(0.00%)

Reward 4

Seen: 0

(0.00%)

Bonus card

Seen: 61

(1.69%)

Crate

Seen: 163

(0.77%)

Reward 1

Seen: 32

(0.15%)

Reward 2

Seen: 44

(0.21%)

Reward 3

Seen: 0

(0.00%)

Reward 4

Seen: 0

(0.00%)

Bonus card

Seen: 87

(2.40%)

Crate

Seen: 162

(0.77%)

Reward 1

Seen: 23

(0.11%)

Reward 2

Seen: 56

(0.26%)

Reward 3

Seen: 0

(0.00%)

Reward 4

Seen: 0

(0.00%)

Bonus card

Seen: 83

(2.29%)

Crate

Seen: 949

(4.48%)

Reward 1

Seen: 345

(1.63%)

Reward 2

Seen: 620

(2.93%)

Reward 3

Seen: 0

(0.00%)

Reward 4

Seen: 0

(0.00%)

Bonus card

Seen: 0

(0.00%)

Crate

Seen: 152

(0.72%)

Reward 1

Seen: 26

(0.12%)

Reward 2

Seen: 63

(0.30%)

Reward 3

Seen: 0

(0.00%)

Reward 4

Seen: 0

(0.00%)

Bonus card

Seen: 65

(1.80%)

Crate

Seen: 76

(0.36%)

Reward 1

Seen: 19

(0.09%)

Reward 2

Seen: 57

(0.27%)

Reward 3

Seen: 0

(0.00%)

Reward 4

Seen: 0

(0.00%)

Bonus card

Seen: 0

(0.00%)

Crate

Seen: 158

(0.75%)

Reward 1

Seen: 27

(0.13%)

Reward 2

Seen: 55

(0.26%)

Reward 3

Seen: 0

(0.00%)

Reward 4

Seen: 0

(0.00%)

Bonus card

Seen: 76

(2.10%)

Crate

Seen: 151

(0.71%)

Reward 1

Seen: 27

(0.13%)

Reward 2

Seen: 54

(0.26%)

Reward 3

Seen: 0

(0.00%)

Reward 4

Seen: 0

(0.00%)

Bonus card

Seen: 70

(1.93%)

Crate

Seen: 150

(0.71%)

Reward 1

Seen: 22

(0.10%)

Reward 2

Seen: 44

(0.21%)

Reward 3

Seen: 0

(0.00%)

Reward 4

Seen: 0

(0.00%)

Bonus card

Seen: 84

(2.32%)

Crate

Seen: 141

(0.67%)

Reward 1

Seen: 24

(0.11%)

Reward 2

Seen: 55

(0.26%)

Reward 3

Seen: 0

(0.00%)

Reward 4

Seen: 0

(0.00%)

Bonus card

Seen: 62

(1.71%)

Crate

Seen: 160

(0.76%)

Reward 1

Seen: 30

(0.14%)

Reward 2

Seen: 57

(0.27%)

Reward 3

Seen: 0

(0.00%)

Reward 4

Seen: 0

(0.00%)

Bonus card

Seen: 73

(2.02%)

Crate

Seen: 148

(0.70%)

Reward 1

Seen: 21

(0.10%)

Reward 2

Seen: 55

(0.26%)

Reward 3

Seen: 0

(0.00%)

Reward 4

Seen: 0

(0.00%)

Bonus card

Seen: 72

(1.99%)
Epic
Crate

Seen: 4475

(21.14%)

Reward 1

Seen: 1019

(4.81%)

Reward 2

Seen: 1756

(8.29%)

Reward 3

Seen: 0

(0.00%)

Reward 4

Seen: 0

(0.00%)

Bonus card

Seen: 2041

(56.38%)

Crate

Seen: 237

(1.12%)

Reward 1

Seen: 40

(0.19%)

Reward 2

Seen: 60

(0.28%)

Reward 3

Seen: 0

(0.00%)

Reward 4

Seen: 0

(0.00%)

Bonus card

Seen: 137

(3.78%)

Crate

Seen: 253

(1.19%)

Reward 1

Seen: 33

(0.16%)

Reward 2

Seen: 65

(0.31%)

Reward 3

Seen: 0

(0.00%)

Reward 4

Seen: 0

(0.00%)

Bonus card

Seen: 157

(4.34%)

Crate

Seen: 266

(1.26%)

Reward 1

Seen: 35

(0.17%)

Reward 2

Seen: 78

(0.37%)

Reward 3

Seen: 0

(0.00%)

Reward 4

Seen: 0

(0.00%)

Bonus card

Seen: 153

(4.23%)

Crate

Seen: 89

(0.42%)

Reward 1

Seen: 37

(0.17%)

Reward 2

Seen: 52

(0.25%)

Reward 3

Seen: 0

(0.00%)

Reward 4

Seen: 0

(0.00%)

Bonus card

Seen: 0

(0.00%)

Crate

Seen: 1261

(5.96%)

Reward 1

Seen: 485

(2.29%)

Reward 2

Seen: 794

(3.75%)

Reward 3

Seen: 0

(0.00%)

Reward 4

Seen: 0

(0.00%)

Bonus card

Seen: 0

(0.00%)

Crate

Seen: 260

(1.23%)

Reward 1

Seen: 36

(0.17%)

Reward 2

Seen: 66

(0.31%)

Reward 3

Seen: 0

(0.00%)

Reward 4

Seen: 0

(0.00%)

Bonus card

Seen: 159

(4.39%)

Crate

Seen: 251

(1.19%)

Reward 1

Seen: 41

(0.19%)

Reward 2

Seen: 77

(0.36%)

Reward 3

Seen: 0

(0.00%)

Reward 4

Seen: 0

(0.00%)

Bonus card

Seen: 136

(3.76%)

Crate

Seen: 248

(1.17%)

Reward 1

Seen: 30

(0.14%)

Reward 2

Seen: 66

(0.31%)

Reward 3

Seen: 0

(0.00%)

Reward 4

Seen: 0

(0.00%)

Bonus card

Seen: 152

(4.20%)

Crate

Seen: 215

(1.02%)

Reward 1

Seen: 28

(0.13%)

Reward 2

Seen: 64

(0.30%)

Reward 3

Seen: 0

(0.00%)

Reward 4

Seen: 0

(0.00%)

Bonus card

Seen: 124

(3.43%)

Crate

Seen: 257

(1.21%)

Reward 1

Seen: 37

(0.17%)

Reward 2

Seen: 64

(0.30%)

Reward 3

Seen: 0

(0.00%)

Reward 4

Seen: 0

(0.00%)

Bonus card

Seen: 156

(4.31%)

Crate

Seen: 237

(1.12%)

Reward 1

Seen: 37

(0.17%)

Reward 2

Seen: 70

(0.33%)

Reward 3

Seen: 0

(0.00%)

Reward 4

Seen: 0

(0.00%)

Bonus card

Seen: 130

(3.59%)

Crate

Seen: 251

(1.19%)

Reward 1

Seen: 43

(0.20%)

Reward 2

Seen: 56

(0.26%)

Reward 3

Seen: 0

(0.00%)

Reward 4

Seen: 0

(0.00%)

Bonus card

Seen: 152

(4.20%)

Crate

Seen: 241

(1.14%)

Reward 1

Seen: 39

(0.18%)

Reward 2

Seen: 66

(0.31%)

Reward 3

Seen: 0

(0.00%)

Reward 4

Seen: 0

(0.00%)

Bonus card

Seen: 136

(3.76%)

Crate

Seen: 231

(1.09%)

Reward 1

Seen: 36

(0.17%)

Reward 2

Seen: 54

(0.26%)

Reward 3

Seen: 0

(0.00%)

Reward 4

Seen: 0

(0.00%)

Bonus card

Seen: 144

(3.98%)

Crate

Seen: 247

(1.17%)

Reward 1

Seen: 32

(0.15%)

Reward 2

Seen: 64

(0.30%)

Reward 3

Seen: 0

(0.00%)

Reward 4

Seen: 0

(0.00%)

Bonus card

Seen: 152

(4.20%)

Crate

Seen: 242

(1.14%)

Reward 1

Seen: 30

(0.14%)

Reward 2

Seen: 60

(0.28%)

Reward 3

Seen: 0

(0.00%)

Reward 4

Seen: 0

(0.00%)

Bonus card

Seen: 153

(4.23%)
Superior
Crate

Seen: 18144

(85.70%)

Reward 1

Seen: 1436

(6.78%)

Reward 2

Seen: 17939

(84.73%)

Reward 3

Seen: 0

(0.00%)

Reward 4

Seen: 0

(0.00%)

Bonus card

Seen: 0

(0.00%)

Crate

Seen: 937

(4.43%)

Reward 1

Seen: 72

(0.34%)

Reward 2

Seen: 868

(4.10%)

Reward 3

Seen: 0

(0.00%)

Reward 4

Seen: 0

(0.00%)

Bonus card

Seen: 0

(0.00%)

Crate

Seen: 968

(4.57%)

Reward 1

Seen: 75

(0.35%)

Reward 2

Seen: 893

(4.22%)

Reward 3

Seen: 0

(0.00%)

Reward 4

Seen: 0

(0.00%)

Bonus card

Seen: 0

(0.00%)

Crate

Seen: 1007

(4.76%)

Reward 1

Seen: 75

(0.35%)

Reward 2

Seen: 934

(4.41%)

Reward 3

Seen: 0

(0.00%)

Reward 4

Seen: 0

(0.00%)

Bonus card

Seen: 0

(0.00%)

Crate

Seen: 948

(4.48%)

Reward 1

Seen: 75

(0.35%)

Reward 2

Seen: 876

(4.14%)

Reward 3

Seen: 0

(0.00%)

Reward 4

Seen: 0

(0.00%)

Bonus card

Seen: 0

(0.00%)

Crate

Seen: 1008

(4.76%)

Reward 1

Seen: 83

(0.39%)

Reward 2

Seen: 928

(4.38%)

Reward 3

Seen: 0

(0.00%)

Reward 4

Seen: 0

(0.00%)

Bonus card

Seen: 0

(0.00%)

Crate

Seen: 998

(4.71%)

Reward 1

Seen: 85

(0.40%)

Reward 2

Seen: 918

(4.34%)

Reward 3

Seen: 0

(0.00%)

Reward 4

Seen: 0

(0.00%)

Bonus card

Seen: 0

(0.00%)

Crate

Seen: 988

(4.67%)

Reward 1

Seen: 64

(0.30%)

Reward 2

Seen: 927

(4.38%)

Reward 3

Seen: 0

(0.00%)

Reward 4

Seen: 0

(0.00%)

Bonus card

Seen: 0

(0.00%)

Crate

Seen: 993

(4.69%)

Reward 1

Seen: 66

(0.31%)

Reward 2

Seen: 928

(4.38%)

Reward 3

Seen: 0

(0.00%)

Reward 4

Seen: 0

(0.00%)

Bonus card

Seen: 0

(0.00%)

Crate

Seen: 959

(4.53%)

Reward 1

Seen: 75

(0.35%)

Reward 2

Seen: 890

(4.20%)

Reward 3

Seen: 0

(0.00%)

Reward 4

Seen: 0

(0.00%)

Bonus card

Seen: 0

(0.00%)

Crate

Seen: 1031

(4.87%)

Reward 1

Seen: 77

(0.36%)

Reward 2

Seen: 957

(4.52%)

Reward 3

Seen: 0

(0.00%)

Reward 4

Seen: 0

(0.00%)

Bonus card

Seen: 0

(0.00%)

Crate

Seen: 987

(4.66%)

Reward 1

Seen: 65

(0.31%)

Reward 2

Seen: 924

(4.36%)

Reward 3

Seen: 0

(0.00%)

Reward 4

Seen: 0

(0.00%)

Bonus card

Seen: 0

(0.00%)

Crate

Seen: 927

(4.38%)

Reward 1

Seen: 62

(0.29%)

Reward 2

Seen: 871

(4.11%)

Reward 3

Seen: 0

(0.00%)

Reward 4

Seen: 0

(0.00%)

Bonus card

Seen: 0

(0.00%)

Crate

Seen: 918

(4.34%)

Reward 1

Seen: 69

(0.33%)

Reward 2

Seen: 851

(4.02%)

Reward 3

Seen: 0

(0.00%)

Reward 4

Seen: 0

(0.00%)

Bonus card

Seen: 0

(0.00%)

Crate

Seen: 945

(4.46%)

Reward 1

Seen: 69

(0.33%)

Reward 2

Seen: 877

(4.14%)

Reward 3

Seen: 0

(0.00%)

Reward 4

Seen: 0

(0.00%)

Bonus card

Seen: 0

(0.00%)

Crate

Seen: 977

(4.61%)

Reward 1

Seen: 78

(0.37%)

Reward 2

Seen: 903

(4.27%)

Reward 3

Seen: 0

(0.00%)

Reward 4

Seen: 0

(0.00%)

Bonus card

Seen: 0

(0.00%)

Crate

Seen: 951

(4.49%)

Reward 1

Seen: 65

(0.31%)

Reward 2

Seen: 889

(4.20%)

Reward 3

Seen: 0

(0.00%)

Reward 4

Seen: 0

(0.00%)

Bonus card

Seen: 0

(0.00%)

Crate

Seen: 932

(4.40%)

Reward 1

Seen: 86

(0.41%)

Reward 2

Seen: 847

(4.00%)

Reward 3

Seen: 0

(0.00%)

Reward 4

Seen: 0

(0.00%)

Bonus card

Seen: 0

(0.00%)

Crate

Seen: 1002

(4.73%)

Reward 1

Seen: 63

(0.30%)

Reward 2

Seen: 945

(4.46%)

Reward 3

Seen: 0

(0.00%)

Reward 4

Seen: 0

(0.00%)

Bonus card

Seen: 0

(0.00%)

Crate

Seen: 918

(4.34%)

Reward 1

Seen: 68

(0.32%)

Reward 2

Seen: 853

(4.03%)

Reward 3

Seen: 0

(0.00%)

Reward 4

Seen: 0

(0.00%)

Bonus card

Seen: 0

(0.00%)

Crate

Seen: 922

(4.35%)

Reward 1

Seen: 64

(0.30%)

Reward 2

Seen: 860

(4.06%)

Reward 3

Seen: 0

(0.00%)

Reward 4

Seen: 0

(0.00%)

Bonus card

Seen: 0

(0.00%)
Fine
Crate

Seen: 15084

(71.25%)

Reward 1

Seen: 11477

(54.21%)

Reward 2

Seen: 0

(0.00%)

Reward 3

Seen: 6285

(29.69%)

Reward 4

Seen: 2164

(10.22%)

Bonus card

Seen: 0

(0.00%)

Crate

Seen: 1327

(6.27%)

Reward 1

Seen: 749

(3.54%)

Reward 2

Seen: 0

(0.00%)

Reward 3

Seen: 597

(2.82%)

Reward 4

Seen: 0

(0.00%)

Bonus card

Seen: 0

(0.00%)

Crate

Seen: 1010

(4.77%)

Reward 1

Seen: 573

(2.71%)

Reward 2

Seen: 0

(0.00%)

Reward 3

Seen: 442

(2.09%)

Reward 4

Seen: 0

(0.00%)

Bonus card

Seen: 0

(0.00%)

Crate

Seen: 988

(4.67%)

Reward 1

Seen: 556

(2.63%)

Reward 2

Seen: 0

(0.00%)

Reward 3

Seen: 447

(2.11%)

Reward 4

Seen: 0

(0.00%)

Bonus card

Seen: 0

(0.00%)

Crate

Seen: 959

(4.53%)

Reward 1

Seen: 535

(2.53%)

Reward 2

Seen: 0

(0.00%)

Reward 3

Seen: 438

(2.07%)

Reward 4

Seen: 0

(0.00%)

Bonus card

Seen: 0

(0.00%)

Crate

Seen: 1262

(5.96%)

Reward 1

Seen: 744

(3.51%)

Reward 2

Seen: 0

(0.00%)

Reward 3

Seen: 536

(2.53%)

Reward 4

Seen: 0

(0.00%)

Bonus card

Seen: 0

(0.00%)

Crate

Seen: 1289

(6.09%)

Reward 1

Seen: 780

(3.68%)

Reward 2

Seen: 0

(0.00%)

Reward 3

Seen: 530

(2.50%)

Reward 4

Seen: 0

(0.00%)

Bonus card

Seen: 0

(0.00%)

Crate

Seen: 1323

(6.25%)

Reward 1

Seen: 759

(3.58%)

Reward 2

Seen: 0

(0.00%)

Reward 3

Seen: 581

(2.74%)

Reward 4

Seen: 0

(0.00%)

Bonus card

Seen: 0

(0.00%)

Crate

Seen: 1286

(6.07%)

Reward 1

Seen: 785

(3.71%)

Reward 2

Seen: 0

(0.00%)

Reward 3

Seen: 518

(2.45%)

Reward 4

Seen: 0

(0.00%)

Bonus card

Seen: 0

(0.00%)

Crate

Seen: 1342

(6.34%)

Reward 1

Seen: 809

(3.82%)

Reward 2

Seen: 0

(0.00%)

Reward 3

Seen: 550

(2.60%)

Reward 4

Seen: 0

(0.00%)

Bonus card

Seen: 0

(0.00%)

Crate

Seen: 5264

(24.86%)

Reward 1

Seen: 3505

(16.55%)

Reward 2

Seen: 0

(0.00%)

Reward 3

Seen: 0

(0.00%)

Reward 4

Seen: 2164

(10.22%)

Bonus card

Seen: 0

(0.00%)

Crate

Seen: 582

(2.75%)

Reward 1

Seen: 294

(1.39%)

Reward 2

Seen: 0

(0.00%)

Reward 3

Seen: 294

(1.39%)

Reward 4

Seen: 0

(0.00%)

Bonus card

Seen: 0

(0.00%)

Crate

Seen: 568

(2.68%)

Reward 1

Seen: 279

(1.32%)

Reward 2

Seen: 0

(0.00%)

Reward 3

Seen: 292

(1.38%)

Reward 4

Seen: 0

(0.00%)

Bonus card

Seen: 0

(0.00%)

Crate

Seen: 522

(2.47%)

Reward 1

Seen: 260

(1.23%)

Reward 2

Seen: 0

(0.00%)

Reward 3

Seen: 266

(1.26%)

Reward 4

Seen: 0

(0.00%)

Bonus card

Seen: 0

(0.00%)

Crate

Seen: 519

(2.45%)

Reward 1

Seen: 283

(1.34%)

Reward 2

Seen: 0

(0.00%)

Reward 3

Seen: 242

(1.14%)

Reward 4

Seen: 0

(0.00%)

Bonus card

Seen: 0

(0.00%)

Crate

Seen: 560

(2.65%)

Reward 1

Seen: 273

(1.29%)

Reward 2

Seen: 0

(0.00%)

Reward 3

Seen: 289

(1.37%)

Reward 4

Seen: 0

(0.00%)

Bonus card

Seen: 0

(0.00%)

Crate

Seen: 554

(2.62%)

Reward 1

Seen: 293

(1.38%)

Reward 2

Seen: 0

(0.00%)

Reward 3

Seen: 263

(1.24%)

Reward 4

Seen: 0

(0.00%)

Bonus card

Seen: 0

(0.00%)
Common
Crate

Seen: 20770

(98.10%)

Reward 1

Seen: 6467

(30.55%)

Reward 2

Seen: 0

(0.00%)

Reward 3

Seen: 14887

(70.31%)

Reward 4

Seen: 19008

(89.78%)

Bonus card

Seen: 0

(0.00%)

Crate

Seen: 7953

(37.56%)

Reward 1

Seen: 1035

(4.89%)

Reward 2

Seen: 0

(0.00%)

Reward 3

Seen: 5872

(27.73%)

Reward 4

Seen: 1919

(9.06%)

Bonus card

Seen: 0

(0.00%)

Crate

Seen: 3245

(15.33%)

Reward 1

Seen: 3245

(15.33%)

Reward 2

Seen: 0

(0.00%)

Reward 3

Seen: 0

(0.00%)

Reward 4

Seen: 0

(0.00%)

Bonus card

Seen: 0

(0.00%)

Crate

Seen: 9241

(43.65%)

Reward 1

Seen: 1116

(5.27%)

Reward 2

Seen: 0

(0.00%)

Reward 3

Seen: 1514

(7.15%)

Reward 4

Seen: 7624

(36.01%)

Bonus card

Seen: 0

(0.00%)

Crate

Seen: 2056

(9.71%)

Reward 1

Seen: 129

(0.61%)

Reward 2

Seen: 0

(0.00%)

Reward 3

Seen: 1523

(7.19%)

Reward 4

Seen: 446

(2.11%)

Bonus card

Seen: 0

(0.00%)

Crate

Seen: 2027

(9.57%)

Reward 1

Seen: 143

(0.68%)

Reward 2

Seen: 0

(0.00%)

Reward 3

Seen: 1458

(6.89%)

Reward 4

Seen: 469

(2.22%)

Bonus card

Seen: 0

(0.00%)

Crate

Seen: 2141

(10.11%)

Reward 1

Seen: 128

(0.60%)

Reward 2

Seen: 0

(0.00%)

Reward 3

Seen: 1547

(7.31%)

Reward 4

Seen: 504

(2.38%)

Bonus card

Seen: 0

(0.00%)

Crate

Seen: 2405

(11.36%)

Reward 1

Seen: 159

(0.75%)

Reward 2

Seen: 0

(0.00%)

Reward 3

Seen: 373

(1.76%)

Reward 4

Seen: 1920

(9.07%)

Bonus card

Seen: 0

(0.00%)

Crate

Seen: 2354

(11.12%)

Reward 1

Seen: 109

(0.51%)

Reward 2

Seen: 0

(0.00%)

Reward 3

Seen: 376

(1.78%)

Reward 4

Seen: 1899

(8.97%)

Bonus card

Seen: 0

(0.00%)

Crate

Seen: 2412

(11.39%)

Reward 1

Seen: 142

(0.67%)

Reward 2

Seen: 0

(0.00%)

Reward 3

Seen: 387

(1.83%)

Reward 4

Seen: 1924

(9.09%)

Bonus card

Seen: 0

(0.00%)

Crate

Seen: 2033

(9.60%)

Reward 1

Seen: 133

(0.63%)

Reward 2

Seen: 0

(0.00%)

Reward 3

Seen: 1493

(7.05%)

Reward 4

Seen: 460

(2.17%)

Bonus card

Seen: 0

(0.00%)

Crate

Seen: 2274

(10.74%)

Reward 1

Seen: 128

(0.60%)

Reward 2

Seen: 0

(0.00%)

Reward 3

Seen: 344

(1.62%)

Reward 4

Seen: 1843

(8.70%)

Bonus card

Seen: 0

(0.00%)