Baandari Pedlar Crates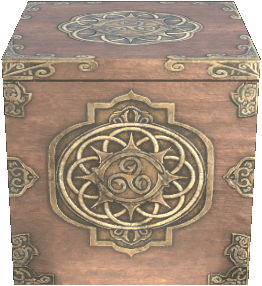 Crown Crates
Crown Crate Tracker users have recorded the following.
23,230 crates
92,920 cards
4,001 cards
17.22% chance
Drop Rates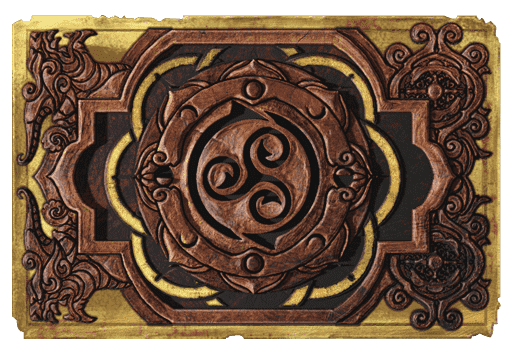 Reward numbers do not indicate the order of your cards. Card positions are randomized when you open a crate.
The Bonus card for this crate is Reward 5. It always appears in the middle if you've earned one.
Crate

Possible

Reward 1

Impossible

Reward 2

Impossible

Reward 3

Impossible

Reward 4

Impossible

Bonus card

Possible

Crate

Possible

Reward 1

Impossible

Reward 2

Possible

Reward 3

Impossible

Reward 4

Impossible

Bonus card

Possible

Crate

Possible

Reward 1

Possible

Reward 2

Possible

Reward 3

Impossible

Reward 4

Impossible

Bonus card

Possible

Crate

Possible

Reward 1

Possible

Reward 2

Possible

Reward 3

Impossible

Reward 4

Impossible

Bonus card

Possible

Crate

Possible

Reward 1

Possible

Reward 2

Possible

Reward 3

Impossible

Reward 4

Impossible

Bonus card

Impossible

Crate

Possible

Reward 1

Possible

Reward 2

Impossible

Reward 3

Possible

Reward 4

Possible

Bonus card

Impossible

Crate

Possible

Reward 1

Possible

Reward 2

Impossible

Reward 3

Possible

Reward 4

Possible

Bonus card

Impossible
Radiant Apex
Crate

Seen: 51

(0.22%)

Reward 1

Seen: 0

(0.00%)

Reward 2

Seen: 0

(0.00%)

Reward 3

Seen: 0

(0.00%)

Reward 4

Seen: 0

(0.00%)

Bonus card

Seen: 51

(1.27%)

Crate

Seen: 26

(0.11%)

Reward 1

Seen: 0

(0.00%)

Reward 2

Seen: 0

(0.00%)

Reward 3

Seen: 0

(0.00%)

Reward 4

Seen: 0

(0.00%)

Bonus card

Seen: 26

(0.65%)

Crate

Seen: 18

(0.08%)

Reward 1

Seen: 0

(0.00%)

Reward 2

Seen: 0

(0.00%)

Reward 3

Seen: 0

(0.00%)

Reward 4

Seen: 0

(0.00%)

Bonus card

Seen: 18

(0.45%)

Crate

Seen: 7

(0.03%)

Reward 1

Seen: 0

(0.00%)

Reward 2

Seen: 0

(0.00%)

Reward 3

Seen: 0

(0.00%)

Reward 4

Seen: 0

(0.00%)

Bonus card

Seen: 7

(0.17%)
Apex
Crate

Seen: 465

(2.00%)

Reward 1

Seen: 0

(0.00%)

Reward 2

Seen: 26

(0.11%)

Reward 3

Seen: 0

(0.00%)

Reward 4

Seen: 0

(0.00%)

Bonus card

Seen: 439

(10.97%)

Crate

Seen: 56

(0.24%)

Reward 1

Seen: 0

(0.00%)

Reward 2

Seen: 2

(0.01%)

Reward 3

Seen: 0

(0.00%)

Reward 4

Seen: 0

(0.00%)

Bonus card

Seen: 54

(1.35%)

Crate

Seen: 75

(0.32%)

Reward 1

Seen: 0

(0.00%)

Reward 2

Seen: 5

(0.02%)

Reward 3

Seen: 0

(0.00%)

Reward 4

Seen: 0

(0.00%)

Bonus card

Seen: 70

(1.75%)

Crate

Seen: 69

(0.30%)

Reward 1

Seen: 0

(0.00%)

Reward 2

Seen: 1

(0.00%)

Reward 3

Seen: 0

(0.00%)

Reward 4

Seen: 0

(0.00%)

Bonus card

Seen: 68

(1.70%)

Crate

Seen: 71

(0.31%)

Reward 1

Seen: 0

(0.00%)

Reward 2

Seen: 4

(0.02%)

Reward 3

Seen: 0

(0.00%)

Reward 4

Seen: 0

(0.00%)

Bonus card

Seen: 67

(1.67%)

Crate

Seen: 81

(0.35%)

Reward 1

Seen: 0

(0.00%)

Reward 2

Seen: 8

(0.03%)

Reward 3

Seen: 0

(0.00%)

Reward 4

Seen: 0

(0.00%)

Bonus card

Seen: 73

(1.82%)

Crate

Seen: 87

(0.37%)

Reward 1

Seen: 0

(0.00%)

Reward 2

Seen: 6

(0.03%)

Reward 3

Seen: 0

(0.00%)

Reward 4

Seen: 0

(0.00%)

Bonus card

Seen: 81

(2.02%)

Crate

Seen: 26

(0.11%)

Reward 1

Seen: 0

(0.00%)

Reward 2

Seen: 0

(0.00%)

Reward 3

Seen: 0

(0.00%)

Reward 4

Seen: 0

(0.00%)

Bonus card

Seen: 26

(0.65%)
Legendary
Crate

Seen: 3357

(14.45%)

Reward 1

Seen: 838

(3.61%)

Reward 2

Seen: 1505

(6.48%)

Reward 3

Seen: 0

(0.00%)

Reward 4

Seen: 0

(0.00%)

Bonus card

Seen: 1219

(30.47%)

Crate

Seen: 123

(0.53%)

Reward 1

Seen: 20

(0.09%)

Reward 2

Seen: 39

(0.17%)

Reward 3

Seen: 0

(0.00%)

Reward 4

Seen: 0

(0.00%)

Bonus card

Seen: 65

(1.62%)

Crate

Seen: 135

(0.58%)

Reward 1

Seen: 26

(0.11%)

Reward 2

Seen: 36

(0.15%)

Reward 3

Seen: 0

(0.00%)

Reward 4

Seen: 0

(0.00%)

Bonus card

Seen: 73

(1.82%)

Crate

Seen: 143

(0.62%)

Reward 1

Seen: 22

(0.09%)

Reward 2

Seen: 61

(0.26%)

Reward 3

Seen: 0

(0.00%)

Reward 4

Seen: 0

(0.00%)

Bonus card

Seen: 61

(1.52%)

Crate

Seen: 144

(0.62%)

Reward 1

Seen: 20

(0.09%)

Reward 2

Seen: 47

(0.20%)

Reward 3

Seen: 0

(0.00%)

Reward 4

Seen: 0

(0.00%)

Bonus card

Seen: 78

(1.95%)

Crate

Seen: 149

(0.64%)

Reward 1

Seen: 37

(0.16%)

Reward 2

Seen: 44

(0.19%)

Reward 3

Seen: 0

(0.00%)

Reward 4

Seen: 0

(0.00%)

Bonus card

Seen: 68

(1.70%)

Crate

Seen: 145

(0.62%)

Reward 1

Seen: 28

(0.12%)

Reward 2

Seen: 41

(0.18%)

Reward 3

Seen: 0

(0.00%)

Reward 4

Seen: 0

(0.00%)

Bonus card

Seen: 77

(1.92%)

Crate

Seen: 128

(0.55%)

Reward 1

Seen: 24

(0.10%)

Reward 2

Seen: 37

(0.16%)

Reward 3

Seen: 0

(0.00%)

Reward 4

Seen: 0

(0.00%)

Bonus card

Seen: 67

(1.67%)

Crate

Seen: 155

(0.67%)

Reward 1

Seen: 29

(0.12%)

Reward 2

Seen: 43

(0.19%)

Reward 3

Seen: 0

(0.00%)

Reward 4

Seen: 0

(0.00%)

Bonus card

Seen: 84

(2.10%)

Crate

Seen: 132

(0.57%)

Reward 1

Seen: 30

(0.13%)

Reward 2

Seen: 35

(0.15%)

Reward 3

Seen: 0

(0.00%)

Reward 4

Seen: 0

(0.00%)

Bonus card

Seen: 68

(1.70%)

Crate

Seen: 124

(0.53%)

Reward 1

Seen: 15

(0.06%)

Reward 2

Seen: 60

(0.26%)

Reward 3

Seen: 0

(0.00%)

Reward 4

Seen: 0

(0.00%)

Bonus card

Seen: 49

(1.22%)

Crate

Seen: 1067

(4.59%)

Reward 1

Seen: 371

(1.60%)

Reward 2

Seen: 709

(3.05%)

Reward 3

Seen: 0

(0.00%)

Reward 4

Seen: 0

(0.00%)

Bonus card

Seen: 0

(0.00%)

Crate

Seen: 118

(0.51%)

Reward 1

Seen: 25

(0.11%)

Reward 2

Seen: 40

(0.17%)

Reward 3

Seen: 0

(0.00%)

Reward 4

Seen: 0

(0.00%)

Bonus card

Seen: 53

(1.32%)

Crate

Seen: 56

(0.24%)

Reward 1

Seen: 19

(0.08%)

Reward 2

Seen: 38

(0.16%)

Reward 3

Seen: 0

(0.00%)

Reward 4

Seen: 0

(0.00%)

Bonus card

Seen: 0

(0.00%)

Crate

Seen: 122

(0.53%)

Reward 1

Seen: 23

(0.10%)

Reward 2

Seen: 35

(0.15%)

Reward 3

Seen: 0

(0.00%)

Reward 4

Seen: 0

(0.00%)

Bonus card

Seen: 66

(1.65%)

Crate

Seen: 121

(0.52%)

Reward 1

Seen: 26

(0.11%)

Reward 2

Seen: 35

(0.15%)

Reward 3

Seen: 0

(0.00%)

Reward 4

Seen: 0

(0.00%)

Bonus card

Seen: 61

(1.52%)

Crate

Seen: 119

(0.51%)

Reward 1

Seen: 18

(0.08%)

Reward 2

Seen: 34

(0.15%)

Reward 3

Seen: 0

(0.00%)

Reward 4

Seen: 0

(0.00%)

Bonus card

Seen: 67

(1.67%)

Crate

Seen: 133

(0.57%)

Reward 1

Seen: 30

(0.13%)

Reward 2

Seen: 40

(0.17%)

Reward 3

Seen: 0

(0.00%)

Reward 4

Seen: 0

(0.00%)

Bonus card

Seen: 63

(1.57%)

Crate

Seen: 147

(0.63%)

Reward 1

Seen: 17

(0.07%)

Reward 2

Seen: 36

(0.15%)

Reward 3

Seen: 0

(0.00%)

Reward 4

Seen: 0

(0.00%)

Bonus card

Seen: 94

(2.35%)

Crate

Seen: 132

(0.57%)

Reward 1

Seen: 27

(0.12%)

Reward 2

Seen: 52

(0.22%)

Reward 3

Seen: 0

(0.00%)

Reward 4

Seen: 0

(0.00%)

Bonus card

Seen: 54

(1.35%)

Crate

Seen: 145

(0.62%)

Reward 1

Seen: 31

(0.13%)

Reward 2

Seen: 43

(0.19%)

Reward 3

Seen: 0

(0.00%)

Reward 4

Seen: 0

(0.00%)

Bonus card

Seen: 71

(1.77%)
Epic
Crate

Seen: 4897

(21.08%)

Reward 1

Seen: 1038

(4.47%)

Reward 2

Seen: 1925

(8.29%)

Reward 3

Seen: 0

(0.00%)

Reward 4

Seen: 0

(0.00%)

Bonus card

Seen: 2292

(57.29%)

Crate

Seen: 292

(1.26%)

Reward 1

Seen: 35

(0.15%)

Reward 2

Seen: 77

(0.33%)

Reward 3

Seen: 0

(0.00%)

Reward 4

Seen: 0

(0.00%)

Bonus card

Seen: 180

(4.50%)

Crate

Seen: 284

(1.22%)

Reward 1

Seen: 45

(0.19%)

Reward 2

Seen: 79

(0.34%)

Reward 3

Seen: 0

(0.00%)

Reward 4

Seen: 0

(0.00%)

Bonus card

Seen: 161

(4.02%)

Crate

Seen: 338

(1.46%)

Reward 1

Seen: 36

(0.15%)

Reward 2

Seen: 102

(0.44%)

Reward 3

Seen: 0

(0.00%)

Reward 4

Seen: 0

(0.00%)

Bonus card

Seen: 200

(5.00%)

Crate

Seen: 355

(1.53%)

Reward 1

Seen: 59

(0.25%)

Reward 2

Seen: 100

(0.43%)

Reward 3

Seen: 0

(0.00%)

Reward 4

Seen: 0

(0.00%)

Bonus card

Seen: 201

(5.02%)

Crate

Seen: 311

(1.34%)

Reward 1

Seen: 50

(0.22%)

Reward 2

Seen: 64

(0.28%)

Reward 3

Seen: 0

(0.00%)

Reward 4

Seen: 0

(0.00%)

Bonus card

Seen: 198

(4.95%)

Crate

Seen: 281

(1.21%)

Reward 1

Seen: 36

(0.15%)

Reward 2

Seen: 73

(0.31%)

Reward 3

Seen: 0

(0.00%)

Reward 4

Seen: 0

(0.00%)

Bonus card

Seen: 172

(4.30%)

Crate

Seen: 325

(1.40%)

Reward 1

Seen: 49

(0.21%)

Reward 2

Seen: 79

(0.34%)

Reward 3

Seen: 0

(0.00%)

Reward 4

Seen: 0

(0.00%)

Bonus card

Seen: 198

(4.95%)

Crate

Seen: 305

(1.31%)

Reward 1

Seen: 36

(0.15%)

Reward 2

Seen: 77

(0.33%)

Reward 3

Seen: 0

(0.00%)

Reward 4

Seen: 0

(0.00%)

Bonus card

Seen: 195

(4.87%)

Crate

Seen: 112

(0.48%)

Reward 1

Seen: 45

(0.19%)

Reward 2

Seen: 67

(0.29%)

Reward 3

Seen: 0

(0.00%)

Reward 4

Seen: 0

(0.00%)

Bonus card

Seen: 0

(0.00%)

Crate

Seen: 299

(1.29%)

Reward 1

Seen: 34

(0.15%)

Reward 2

Seen: 78

(0.34%)

Reward 3

Seen: 0

(0.00%)

Reward 4

Seen: 0

(0.00%)

Bonus card

Seen: 187

(4.67%)

Crate

Seen: 1386

(5.97%)

Reward 1

Seen: 504

(2.17%)

Reward 2

Seen: 897

(3.86%)

Reward 3

Seen: 0

(0.00%)

Reward 4

Seen: 0

(0.00%)

Bonus card

Seen: 0

(0.00%)

Crate

Seen: 307

(1.32%)

Reward 1

Seen: 33

(0.14%)

Reward 2

Seen: 78

(0.34%)

Reward 3

Seen: 0

(0.00%)

Reward 4

Seen: 0

(0.00%)

Bonus card

Seen: 196

(4.90%)

Crate

Seen: 310

(1.33%)

Reward 1

Seen: 41

(0.18%)

Reward 2

Seen: 80

(0.34%)

Reward 3

Seen: 0

(0.00%)

Reward 4

Seen: 0

(0.00%)

Bonus card

Seen: 191

(4.77%)

Crate

Seen: 321

(1.38%)

Reward 1

Seen: 35

(0.15%)

Reward 2

Seen: 74

(0.32%)

Reward 3

Seen: 0

(0.00%)

Reward 4

Seen: 0

(0.00%)

Bonus card

Seen: 213

(5.32%)
Superior
Crate

Seen: 20005

(86.12%)

Reward 1

Seen: 1603

(6.90%)

Reward 2

Seen: 19774

(85.12%)

Reward 3

Seen: 0

(0.00%)

Reward 4

Seen: 0

(0.00%)

Bonus card

Seen: 0

(0.00%)

Crate

Seen: 1692

(7.28%)

Reward 1

Seen: 119

(0.51%)

Reward 2

Seen: 1581

(6.81%)

Reward 3

Seen: 0

(0.00%)

Reward 4

Seen: 0

(0.00%)

Bonus card

Seen: 0

(0.00%)

Crate

Seen: 1688

(7.27%)

Reward 1

Seen: 119

(0.51%)

Reward 2

Seen: 1575

(6.78%)

Reward 3

Seen: 0

(0.00%)

Reward 4

Seen: 0

(0.00%)

Bonus card

Seen: 0

(0.00%)

Crate

Seen: 974

(4.19%)

Reward 1

Seen: 73

(0.31%)

Reward 2

Seen: 905

(3.90%)

Reward 3

Seen: 0

(0.00%)

Reward 4

Seen: 0

(0.00%)

Bonus card

Seen: 0

(0.00%)

Crate

Seen: 919

(3.96%)

Reward 1

Seen: 72

(0.31%)

Reward 2

Seen: 849

(3.65%)

Reward 3

Seen: 0

(0.00%)

Reward 4

Seen: 0

(0.00%)

Bonus card

Seen: 0

(0.00%)

Crate

Seen: 1686

(7.26%)

Reward 1

Seen: 121

(0.52%)

Reward 2

Seen: 1577

(6.79%)

Reward 3

Seen: 0

(0.00%)

Reward 4

Seen: 0

(0.00%)

Bonus card

Seen: 0

(0.00%)

Crate

Seen: 609

(2.62%)

Reward 1

Seen: 52

(0.22%)

Reward 2

Seen: 560

(2.41%)

Reward 3

Seen: 0

(0.00%)

Reward 4

Seen: 0

(0.00%)

Bonus card

Seen: 0

(0.00%)

Crate

Seen: 649

(2.79%)

Reward 1

Seen: 52

(0.22%)

Reward 2

Seen: 597

(2.57%)

Reward 3

Seen: 0

(0.00%)

Reward 4

Seen: 0

(0.00%)

Bonus card

Seen: 0

(0.00%)

Crate

Seen: 646

(2.78%)

Reward 1

Seen: 34

(0.15%)

Reward 2

Seen: 613

(2.64%)

Reward 3

Seen: 0

(0.00%)

Reward 4

Seen: 0

(0.00%)

Bonus card

Seen: 0

(0.00%)

Crate

Seen: 653

(2.81%)

Reward 1

Seen: 44

(0.19%)

Reward 2

Seen: 609

(2.62%)

Reward 3

Seen: 0

(0.00%)

Reward 4

Seen: 0

(0.00%)

Bonus card

Seen: 0

(0.00%)

Crate

Seen: 976

(4.20%)

Reward 1

Seen: 67

(0.29%)

Reward 2

Seen: 912

(3.93%)

Reward 3

Seen: 0

(0.00%)

Reward 4

Seen: 0

(0.00%)

Bonus card

Seen: 0

(0.00%)

Crate

Seen: 1717

(7.39%)

Reward 1

Seen: 155

(0.67%)

Reward 2

Seen: 1572

(6.77%)

Reward 3

Seen: 0

(0.00%)

Reward 4

Seen: 0

(0.00%)

Bonus card

Seen: 0

(0.00%)

Crate

Seen: 1660

(7.15%)

Reward 1

Seen: 109

(0.47%)

Reward 2

Seen: 1559

(6.71%)

Reward 3

Seen: 0

(0.00%)

Reward 4

Seen: 0

(0.00%)

Bonus card

Seen: 0

(0.00%)

Crate

Seen: 637

(2.74%)

Reward 1

Seen: 45

(0.19%)

Reward 2

Seen: 594

(2.56%)

Reward 3

Seen: 0

(0.00%)

Reward 4

Seen: 0

(0.00%)

Bonus card

Seen: 0

(0.00%)

Crate

Seen: 628

(2.70%)

Reward 1

Seen: 58

(0.25%)

Reward 2

Seen: 570

(2.45%)

Reward 3

Seen: 0

(0.00%)

Reward 4

Seen: 0

(0.00%)

Bonus card

Seen: 0

(0.00%)

Crate

Seen: 902

(3.88%)

Reward 1

Seen: 58

(0.25%)

Reward 2

Seen: 849

(3.65%)

Reward 3

Seen: 0

(0.00%)

Reward 4

Seen: 0

(0.00%)

Bonus card

Seen: 0

(0.00%)

Crate

Seen: 642

(2.76%)

Reward 1

Seen: 56

(0.24%)

Reward 2

Seen: 586

(2.52%)

Reward 3

Seen: 0

(0.00%)

Reward 4

Seen: 0

(0.00%)

Bonus card

Seen: 0

(0.00%)

Crate

Seen: 680

(2.93%)

Reward 1

Seen: 45

(0.19%)

Reward 2

Seen: 635

(2.73%)

Reward 3

Seen: 0

(0.00%)

Reward 4

Seen: 0

(0.00%)

Bonus card

Seen: 0

(0.00%)

Crate

Seen: 1700

(7.32%)

Reward 1

Seen: 129

(0.56%)

Reward 2

Seen: 1585

(6.82%)

Reward 3

Seen: 0

(0.00%)

Reward 4

Seen: 0

(0.00%)

Bonus card

Seen: 0

(0.00%)

Crate

Seen: 640

(2.76%)

Reward 1

Seen: 64

(0.28%)

Reward 2

Seen: 576

(2.48%)

Reward 3

Seen: 0

(0.00%)

Reward 4

Seen: 0

(0.00%)

Bonus card

Seen: 0

(0.00%)

Crate

Seen: 630

(2.71%)

Reward 1

Seen: 49

(0.21%)

Reward 2

Seen: 582

(2.51%)

Reward 3

Seen: 0

(0.00%)

Reward 4

Seen: 0

(0.00%)

Bonus card

Seen: 0

(0.00%)

Crate

Seen: 966

(4.16%)

Reward 1

Seen: 82

(0.35%)

Reward 2

Seen: 888

(3.82%)

Reward 3

Seen: 0

(0.00%)

Reward 4

Seen: 0

(0.00%)

Bonus card

Seen: 0

(0.00%)
Fine
Crate

Seen: 16729

(72.01%)

Reward 1

Seen: 12801

(55.11%)

Reward 2

Seen: 0

(0.00%)

Reward 3

Seen: 7046

(30.33%)

Reward 4

Seen: 2295

(9.88%)

Bonus card

Seen: 0

(0.00%)

Crate

Seen: 629

(2.71%)

Reward 1

Seen: 330

(1.42%)

Reward 2

Seen: 0

(0.00%)

Reward 3

Seen: 302

(1.30%)

Reward 4

Seen: 0

(0.00%)

Bonus card

Seen: 0

(0.00%)

Crate

Seen: 607

(2.61%)

Reward 1

Seen: 302

(1.30%)

Reward 2

Seen: 0

(0.00%)

Reward 3

Seen: 310

(1.33%)

Reward 4

Seen: 0

(0.00%)

Bonus card

Seen: 0

(0.00%)

Crate

Seen: 1447

(6.23%)

Reward 1

Seen: 869

(3.74%)

Reward 2

Seen: 0

(0.00%)

Reward 3

Seen: 600

(2.58%)

Reward 4

Seen: 0

(0.00%)

Bonus card

Seen: 0

(0.00%)

Crate

Seen: 1140

(4.91%)

Reward 1

Seen: 618

(2.66%)

Reward 2

Seen: 0

(0.00%)

Reward 3

Seen: 537

(2.31%)

Reward 4

Seen: 0

(0.00%)

Bonus card

Seen: 0

(0.00%)

Crate

Seen: 1068

(4.60%)

Reward 1

Seen: 611

(2.63%)

Reward 2

Seen: 0

(0.00%)

Reward 3

Seen: 467

(2.01%)

Reward 4

Seen: 0

(0.00%)

Bonus card

Seen: 0

(0.00%)

Crate

Seen: 1088

(4.68%)

Reward 1

Seen: 597

(2.57%)

Reward 2

Seen: 0

(0.00%)

Reward 3

Seen: 495

(2.13%)

Reward 4

Seen: 0

(0.00%)

Bonus card

Seen: 0

(0.00%)

Crate

Seen: 1478

(6.36%)

Reward 1

Seen: 866

(3.73%)

Reward 2

Seen: 0

(0.00%)

Reward 3

Seen: 638

(2.75%)

Reward 4

Seen: 0

(0.00%)

Bonus card

Seen: 0

(0.00%)

Crate

Seen: 1451

(6.25%)

Reward 1

Seen: 881

(3.79%)

Reward 2

Seen: 0

(0.00%)

Reward 3

Seen: 592

(2.55%)

Reward 4

Seen: 0

(0.00%)

Bonus card

Seen: 0

(0.00%)

Crate

Seen: 1459

(6.28%)

Reward 1

Seen: 890

(3.83%)

Reward 2

Seen: 0

(0.00%)

Reward 3

Seen: 604

(2.60%)

Reward 4

Seen: 0

(0.00%)

Bonus card

Seen: 0

(0.00%)

Crate

Seen: 1444

(6.22%)

Reward 1

Seen: 808

(3.48%)

Reward 2

Seen: 0

(0.00%)

Reward 3

Seen: 656

(2.82%)

Reward 4

Seen: 0

(0.00%)

Bonus card

Seen: 0

(0.00%)

Crate

Seen: 1413

(6.08%)

Reward 1

Seen: 857

(3.69%)

Reward 2

Seen: 0

(0.00%)

Reward 3

Seen: 578

(2.49%)

Reward 4

Seen: 0

(0.00%)

Bonus card

Seen: 0

(0.00%)

Crate

Seen: 671

(2.89%)

Reward 1

Seen: 363

(1.56%)

Reward 2

Seen: 0

(0.00%)

Reward 3

Seen: 311

(1.34%)

Reward 4

Seen: 0

(0.00%)

Bonus card

Seen: 0

(0.00%)

Crate

Seen: 608

(2.62%)

Reward 1

Seen: 289

(1.24%)

Reward 2

Seen: 0

(0.00%)

Reward 3

Seen: 320

(1.38%)

Reward 4

Seen: 0

(0.00%)

Bonus card

Seen: 0

(0.00%)

Crate

Seen: 5827

(25.08%)

Reward 1

Seen: 3892

(16.75%)

Reward 2

Seen: 0

(0.00%)

Reward 3

Seen: 0

(0.00%)

Reward 4

Seen: 2295

(9.88%)

Bonus card

Seen: 0

(0.00%)

Crate

Seen: 631

(2.72%)

Reward 1

Seen: 323

(1.39%)

Reward 2

Seen: 0

(0.00%)

Reward 3

Seen: 312

(1.34%)

Reward 4

Seen: 0

(0.00%)

Bonus card

Seen: 0

(0.00%)

Crate

Seen: 625

(2.69%)

Reward 1

Seen: 305

(1.31%)

Reward 2

Seen: 0

(0.00%)

Reward 3

Seen: 324

(1.39%)

Reward 4

Seen: 0

(0.00%)

Bonus card

Seen: 0

(0.00%)
Common
Crate

Seen: 22766

(98.00%)

Reward 1

Seen: 6950

(29.92%)

Reward 2

Seen: 0

(0.00%)

Reward 3

Seen: 16184

(69.67%)

Reward 4

Seen: 20935

(90.12%)

Bonus card

Seen: 0

(0.00%)

Crate

Seen: 8804

(37.90%)

Reward 1

Seen: 1153

(4.96%)

Reward 2

Seen: 0

(0.00%)

Reward 3

Seen: 6525

(28.09%)

Reward 4

Seen: 2129

(9.16%)

Bonus card

Seen: 0

(0.00%)

Crate

Seen: 3478

(14.97%)

Reward 1

Seen: 3478

(14.97%)

Reward 2

Seen: 0

(0.00%)

Reward 3

Seen: 0

(0.00%)

Reward 4

Seen: 0

(0.00%)

Bonus card

Seen: 0

(0.00%)

Crate

Seen: 10190

(43.87%)

Reward 1

Seen: 1164

(5.01%)

Reward 2

Seen: 0

(0.00%)

Reward 3

Seen: 1625

(7.00%)

Reward 4

Seen: 8425

(36.27%)

Bonus card

Seen: 0

(0.00%)

Crate

Seen: 2197

(9.46%)

Reward 1

Seen: 125

(0.54%)

Reward 2

Seen: 0

(0.00%)

Reward 3

Seen: 1589

(6.84%)

Reward 4

Seen: 535

(2.30%)

Bonus card

Seen: 0

(0.00%)

Crate

Seen: 2208

(9.50%)

Reward 1

Seen: 141

(0.61%)

Reward 2

Seen: 0

(0.00%)

Reward 3

Seen: 1595

(6.87%)

Reward 4

Seen: 514

(2.21%)

Bonus card

Seen: 0

(0.00%)

Crate

Seen: 2246

(9.67%)

Reward 1

Seen: 148

(0.64%)

Reward 2

Seen: 0

(0.00%)

Reward 3

Seen: 1625

(7.00%)

Reward 4

Seen: 527

(2.27%)

Bonus card

Seen: 0

(0.00%)

Crate

Seen: 2575

(11.08%)

Reward 1

Seen: 149

(0.64%)

Reward 2

Seen: 0

(0.00%)

Reward 3

Seen: 440

(1.89%)

Reward 4

Seen: 2044

(8.80%)

Bonus card

Seen: 0

(0.00%)

Crate

Seen: 2553

(10.99%)

Reward 1

Seen: 158

(0.68%)

Reward 2

Seen: 0

(0.00%)

Reward 3

Seen: 421

(1.81%)

Reward 4

Seen: 2029

(8.73%)

Bonus card

Seen: 0

(0.00%)

Crate

Seen: 2621

(11.28%)

Reward 1

Seen: 166

(0.71%)

Reward 2

Seen: 0

(0.00%)

Reward 3

Seen: 423

(1.82%)

Reward 4

Seen: 2086

(8.98%)

Bonus card

Seen: 0

(0.00%)

Crate

Seen: 2187

(9.41%)

Reward 1

Seen: 134

(0.58%)

Reward 2

Seen: 0

(0.00%)

Reward 3

Seen: 1568

(6.75%)

Reward 4

Seen: 520

(2.24%)

Bonus card

Seen: 0

(0.00%)

Crate

Seen: 2586

(11.13%)

Reward 1

Seen: 134

(0.58%)

Reward 2

Seen: 0

(0.00%)

Reward 3

Seen: 373

(1.61%)

Reward 4

Seen: 2126

(9.15%)

Bonus card

Seen: 0

(0.00%)