Baandari Pedlar Crates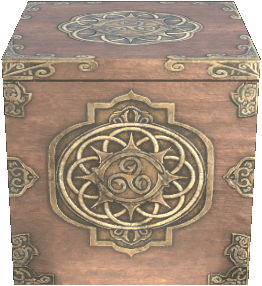 Crown Crates
Crown Crate Tracker users have recorded the following.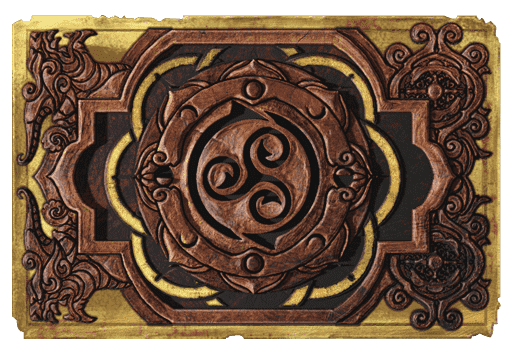 12,843 crates
51,372 cards
2,223 cards
17.31% chance
Drop Rates
Reward numbers do not indicate the order of your cards. Card positions are randomized when you open a crate.
The bonus card for this crate is Reward 5. It always appears in the middle if you've earned one.
Crate

Possible

Reward 1

Impossible

Reward 2

Impossible

Reward 3

Impossible

Reward 4

Impossible

Reward 5

Possible

Crate

Possible

Reward 1

Impossible

Reward 2

Possible

Reward 3

Impossible

Reward 4

Impossible

Reward 5

Possible

Crate

Possible

Reward 1

Possible

Reward 2

Possible

Reward 3

Impossible

Reward 4

Impossible

Reward 5

Possible

Crate

Possible

Reward 1

Possible

Reward 2

Possible

Reward 3

Impossible

Reward 4

Impossible

Reward 5

Possible

Crate

Possible

Reward 1

Possible

Reward 2

Possible

Reward 3

Impossible

Reward 4

Impossible

Reward 5

Impossible

Crate

Possible

Reward 1

Possible

Reward 2

Impossible

Reward 3

Possible

Reward 4

Possible

Reward 5

Impossible

Crate

Possible

Reward 1

Possible

Reward 2

Impossible

Reward 3

Possible

Reward 4

Possible

Reward 5

Impossible
Radiant Apex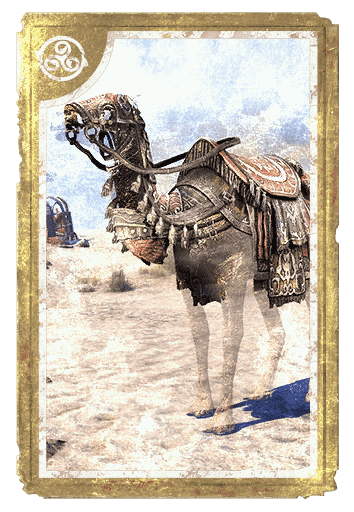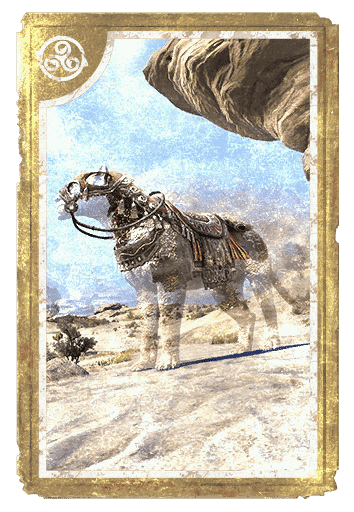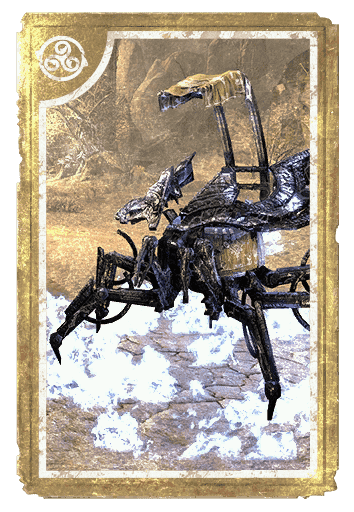 Crate

Seen: 18

(0.14%)

Reward 1

Seen: 0

(0.00%)

Reward 2

Seen: 0

(0.00%)

Reward 3

Seen: 0

(0.00%)

Reward 4

Seen: 0

(0.00%)

Reward 5

Seen: 18

(0.81%)

Crate

Seen: 9

(0.07%)

Reward 1

Seen: 0

(0.00%)

Reward 2

Seen: 0

(0.00%)

Reward 3

Seen: 0

(0.00%)

Reward 4

Seen: 0

(0.00%)

Reward 5

Seen: 9

(0.40%)

Crate

Seen: 6

(0.05%)

Reward 1

Seen: 0

(0.00%)

Reward 2

Seen: 0

(0.00%)

Reward 3

Seen: 0

(0.00%)

Reward 4

Seen: 0

(0.00%)

Reward 5

Seen: 6

(0.27%)

Crate

Seen: 3

(0.02%)

Reward 1

Seen: 0

(0.00%)

Reward 2

Seen: 0

(0.00%)

Reward 3

Seen: 0

(0.00%)

Reward 4

Seen: 0

(0.00%)

Reward 5

Seen: 3

(0.13%)
Apex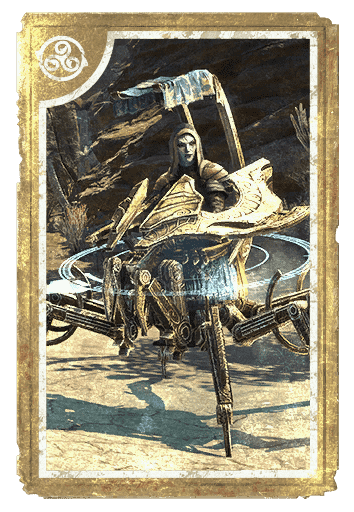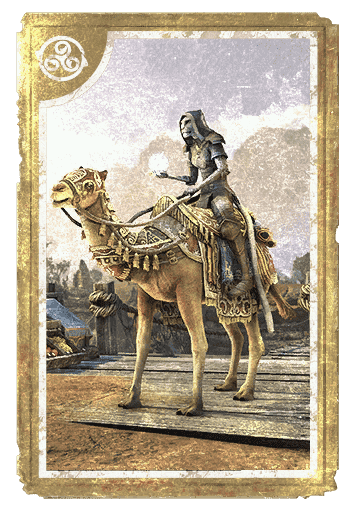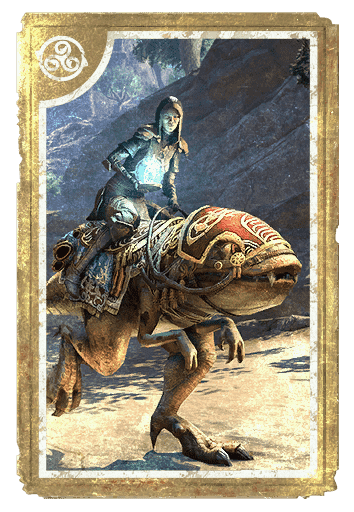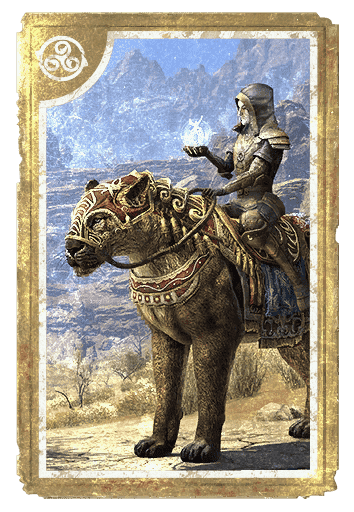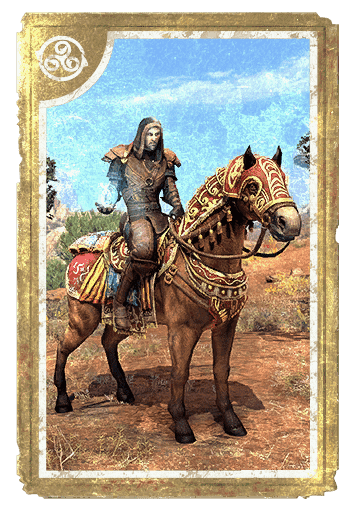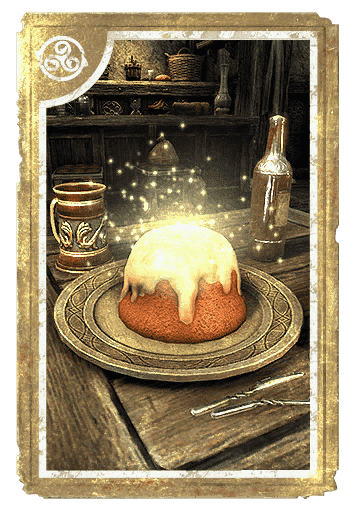 Crate

Seen: 264

(2.06%)

Reward 1

Seen: 0

(0.00%)

Reward 2

Seen: 12

(0.09%)

Reward 3

Seen: 0

(0.00%)

Reward 4

Seen: 0

(0.00%)

Reward 5

Seen: 252

(11.34%)

Crate

Seen: 31

(0.24%)

Reward 1

Seen: 0

(0.00%)

Reward 2

Seen: 1

(0.01%)

Reward 3

Seen: 0

(0.00%)

Reward 4

Seen: 0

(0.00%)

Reward 5

Seen: 30

(1.35%)

Crate

Seen: 40

(0.31%)

Reward 1

Seen: 0

(0.00%)

Reward 2

Seen: 0

(0.00%)

Reward 3

Seen: 0

(0.00%)

Reward 4

Seen: 0

(0.00%)

Reward 5

Seen: 40

(1.80%)

Crate

Seen: 38

(0.30%)

Reward 1

Seen: 0

(0.00%)

Reward 2

Seen: 1

(0.01%)

Reward 3

Seen: 0

(0.00%)

Reward 4

Seen: 0

(0.00%)

Reward 5

Seen: 37

(1.66%)

Crate

Seen: 36

(0.28%)

Reward 1

Seen: 0

(0.00%)

Reward 2

Seen: 2

(0.02%)

Reward 3

Seen: 0

(0.00%)

Reward 4

Seen: 0

(0.00%)

Reward 5

Seen: 34

(1.53%)

Crate

Seen: 52

(0.40%)

Reward 1

Seen: 0

(0.00%)

Reward 2

Seen: 5

(0.04%)

Reward 3

Seen: 0

(0.00%)

Reward 4

Seen: 0

(0.00%)

Reward 5

Seen: 47

(2.11%)

Crate

Seen: 46

(0.36%)

Reward 1

Seen: 0

(0.00%)

Reward 2

Seen: 3

(0.02%)

Reward 3

Seen: 0

(0.00%)

Reward 4

Seen: 0

(0.00%)

Reward 5

Seen: 43

(1.93%)

Crate

Seen: 21

(0.16%)

Reward 1

Seen: 0

(0.00%)

Reward 2

Seen: 0

(0.00%)

Reward 3

Seen: 0

(0.00%)

Reward 4

Seen: 0

(0.00%)

Reward 5

Seen: 21

(0.94%)
Legendary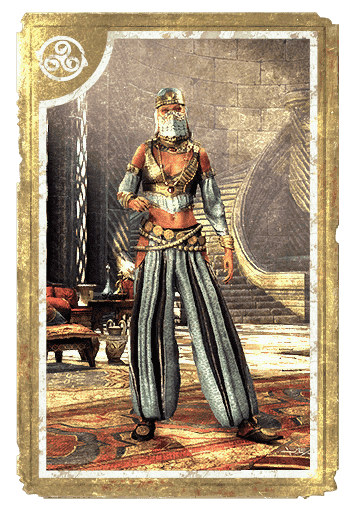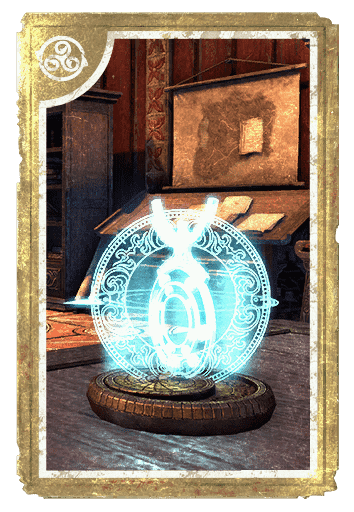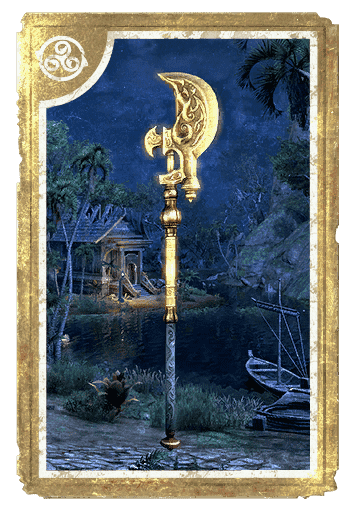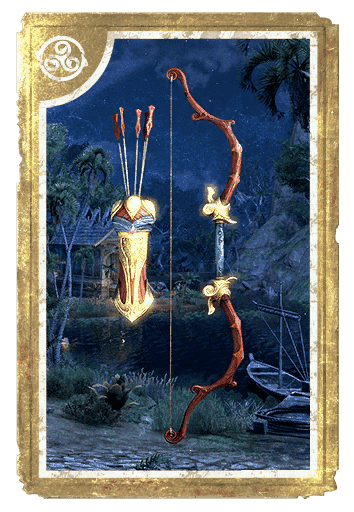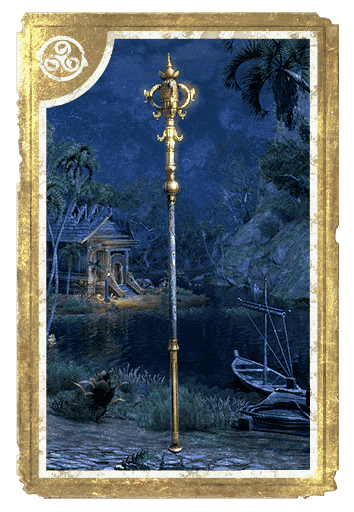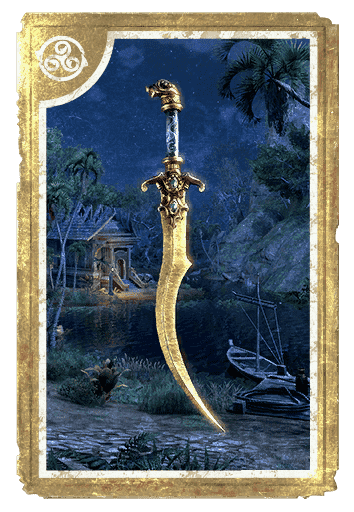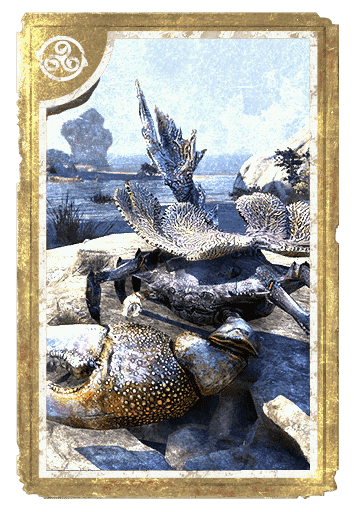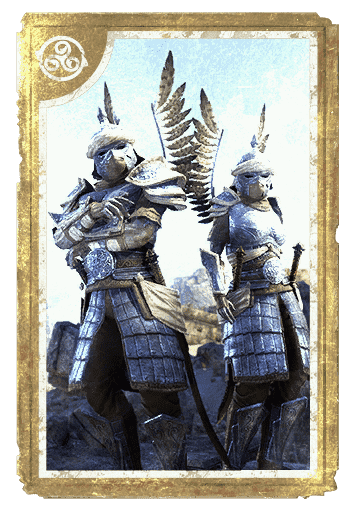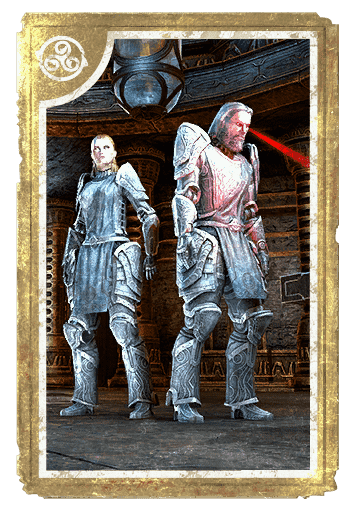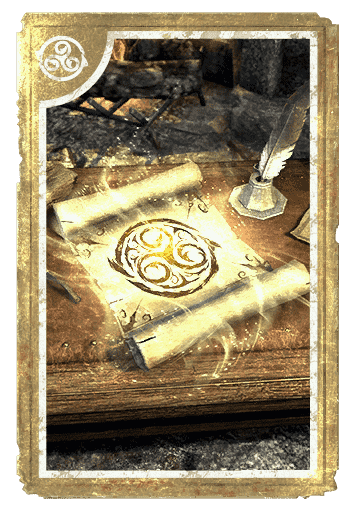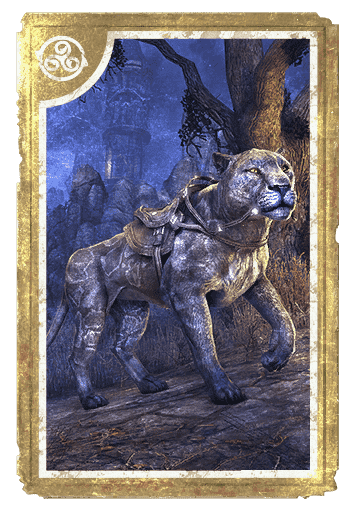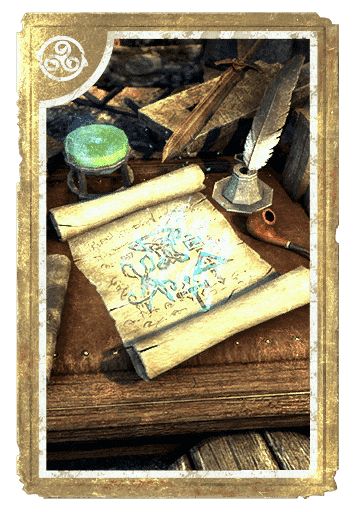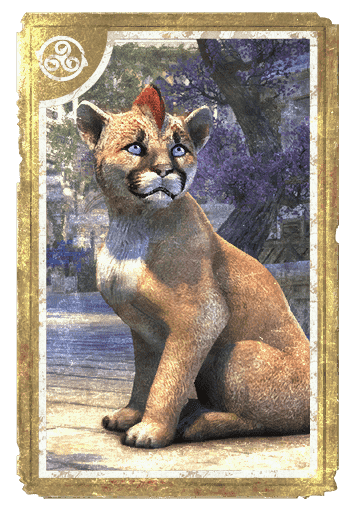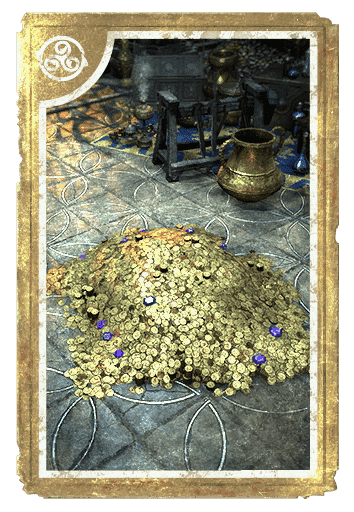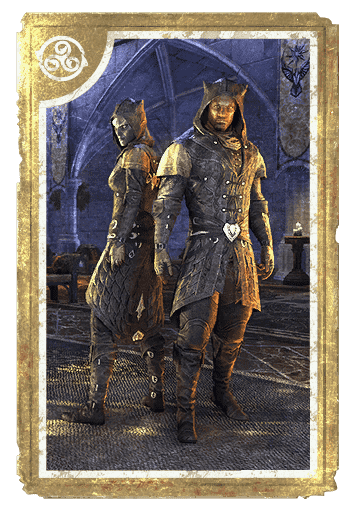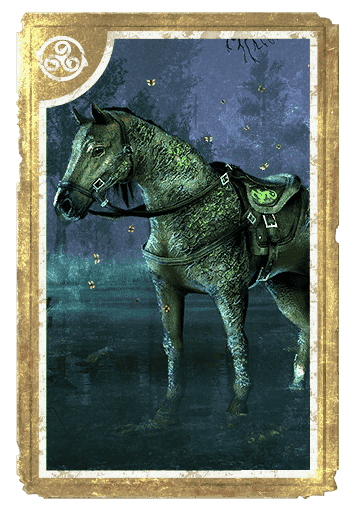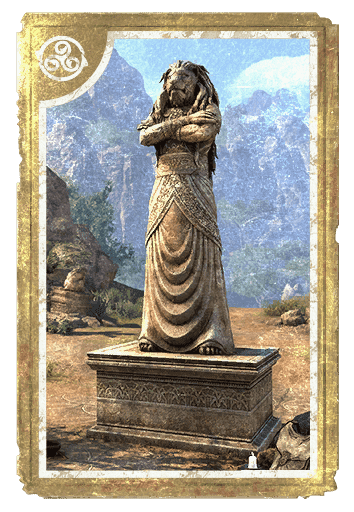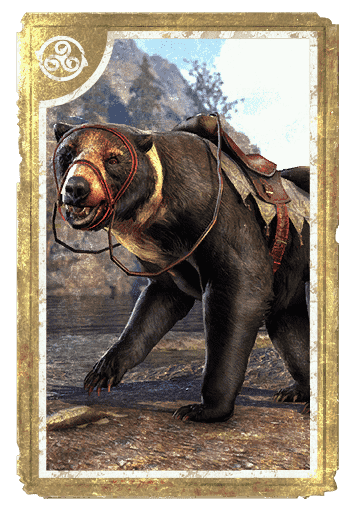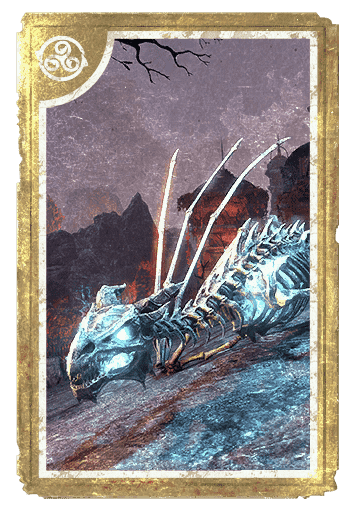 Crate

Seen: 1880

(14.64%)

Reward 1

Seen: 470

(3.66%)

Reward 2

Seen: 861

(6.70%)

Reward 3

Seen: 0

(0.00%)

Reward 4

Seen: 0

(0.00%)

Reward 5

Seen: 662

(29.78%)

Crate

Seen: 61

(0.47%)

Reward 1

Seen: 7

(0.05%)

Reward 2

Seen: 20

(0.16%)

Reward 3

Seen: 0

(0.00%)

Reward 4

Seen: 0

(0.00%)

Reward 5

Seen: 35

(1.57%)

Crate

Seen: 80

(0.62%)

Reward 1

Seen: 15

(0.12%)

Reward 2

Seen: 19

(0.15%)

Reward 3

Seen: 0

(0.00%)

Reward 4

Seen: 0

(0.00%)

Reward 5

Seen: 46

(2.07%)

Crate

Seen: 81

(0.63%)

Reward 1

Seen: 15

(0.12%)

Reward 2

Seen: 39

(0.30%)

Reward 3

Seen: 0

(0.00%)

Reward 4

Seen: 0

(0.00%)

Reward 5

Seen: 28

(1.26%)

Crate

Seen: 84

(0.65%)

Reward 1

Seen: 13

(0.10%)

Reward 2

Seen: 29

(0.23%)

Reward 3

Seen: 0

(0.00%)

Reward 4

Seen: 0

(0.00%)

Reward 5

Seen: 42

(1.89%)

Crate

Seen: 73

(0.57%)

Reward 1

Seen: 17

(0.13%)

Reward 2

Seen: 23

(0.18%)

Reward 3

Seen: 0

(0.00%)

Reward 4

Seen: 0

(0.00%)

Reward 5

Seen: 33

(1.48%)

Crate

Seen: 75

(0.58%)

Reward 1

Seen: 14

(0.11%)

Reward 2

Seen: 20

(0.16%)

Reward 3

Seen: 0

(0.00%)

Reward 4

Seen: 0

(0.00%)

Reward 5

Seen: 41

(1.84%)

Crate

Seen: 78

(0.61%)

Reward 1

Seen: 17

(0.13%)

Reward 2

Seen: 22

(0.17%)

Reward 3

Seen: 0

(0.00%)

Reward 4

Seen: 0

(0.00%)

Reward 5

Seen: 39

(1.75%)

Crate

Seen: 87

(0.68%)

Reward 1

Seen: 18

(0.14%)

Reward 2

Seen: 22

(0.17%)

Reward 3

Seen: 0

(0.00%)

Reward 4

Seen: 0

(0.00%)

Reward 5

Seen: 48

(2.16%)

Crate

Seen: 69

(0.54%)

Reward 1

Seen: 18

(0.14%)

Reward 2

Seen: 19

(0.15%)

Reward 3

Seen: 0

(0.00%)

Reward 4

Seen: 0

(0.00%)

Reward 5

Seen: 32

(1.44%)

Crate

Seen: 69

(0.54%)

Reward 1

Seen: 9

(0.07%)

Reward 2

Seen: 35

(0.27%)

Reward 3

Seen: 0

(0.00%)

Reward 4

Seen: 0

(0.00%)

Reward 5

Seen: 25

(1.12%)

Crate

Seen: 608

(4.73%)

Reward 1

Seen: 207

(1.61%)

Reward 2

Seen: 412

(3.21%)

Reward 3

Seen: 0

(0.00%)

Reward 4

Seen: 0

(0.00%)

Reward 5

Seen: 0

(0.00%)

Crate

Seen: 60

(0.47%)

Reward 1

Seen: 10

(0.08%)

Reward 2

Seen: 17

(0.13%)

Reward 3

Seen: 0

(0.00%)

Reward 4

Seen: 0

(0.00%)

Reward 5

Seen: 33

(1.48%)

Crate

Seen: 33

(0.26%)

Reward 1

Seen: 11

(0.09%)

Reward 2

Seen: 22

(0.17%)

Reward 3

Seen: 0

(0.00%)

Reward 4

Seen: 0

(0.00%)

Reward 5

Seen: 0

(0.00%)

Crate

Seen: 68

(0.53%)

Reward 1

Seen: 13

(0.10%)

Reward 2

Seen: 19

(0.15%)

Reward 3

Seen: 0

(0.00%)

Reward 4

Seen: 0

(0.00%)

Reward 5

Seen: 37

(1.66%)

Crate

Seen: 66

(0.51%)

Reward 1

Seen: 13

(0.10%)

Reward 2

Seen: 24

(0.19%)

Reward 3

Seen: 0

(0.00%)

Reward 4

Seen: 0

(0.00%)

Reward 5

Seen: 29

(1.30%)

Crate

Seen: 72

(0.56%)

Reward 1

Seen: 13

(0.10%)

Reward 2

Seen: 24

(0.19%)

Reward 3

Seen: 0

(0.00%)

Reward 4

Seen: 0

(0.00%)

Reward 5

Seen: 35

(1.57%)

Crate

Seen: 73

(0.57%)

Reward 1

Seen: 15

(0.12%)

Reward 2

Seen: 23

(0.18%)

Reward 3

Seen: 0

(0.00%)

Reward 4

Seen: 0

(0.00%)

Reward 5

Seen: 35

(1.57%)

Crate

Seen: 85

(0.66%)

Reward 1

Seen: 10

(0.08%)

Reward 2

Seen: 21

(0.16%)

Reward 3

Seen: 0

(0.00%)

Reward 4

Seen: 0

(0.00%)

Reward 5

Seen: 54

(2.43%)

Crate

Seen: 72

(0.56%)

Reward 1

Seen: 15

(0.12%)

Reward 2

Seen: 27

(0.21%)

Reward 3

Seen: 0

(0.00%)

Reward 4

Seen: 0

(0.00%)

Reward 5

Seen: 30

(1.35%)

Crate

Seen: 84

(0.65%)

Reward 1

Seen: 20

(0.16%)

Reward 2

Seen: 24

(0.19%)

Reward 3

Seen: 0

(0.00%)

Reward 4

Seen: 0

(0.00%)

Reward 5

Seen: 40

(1.80%)
Epic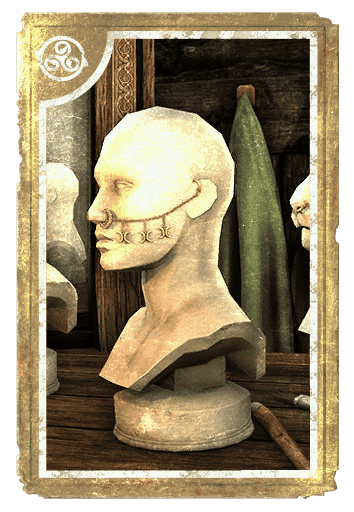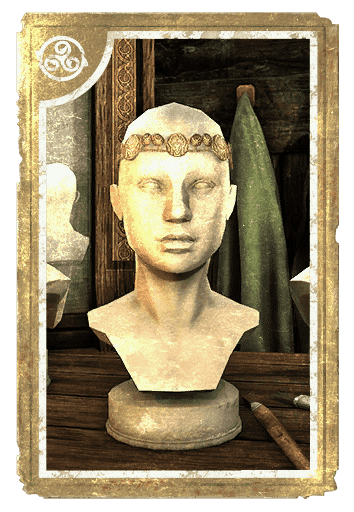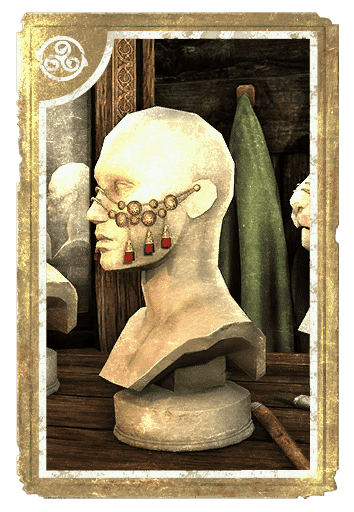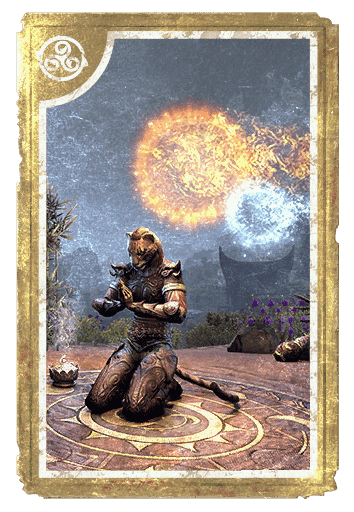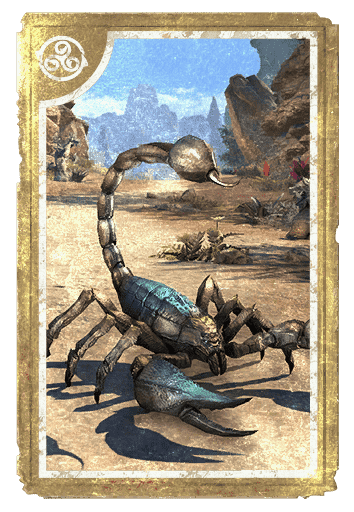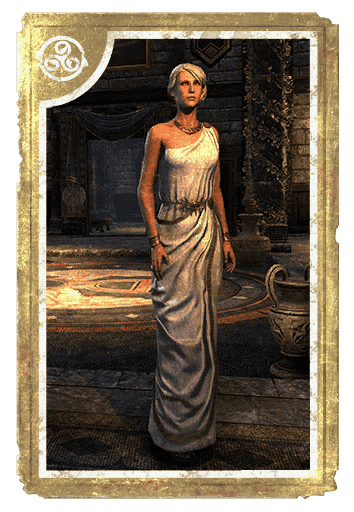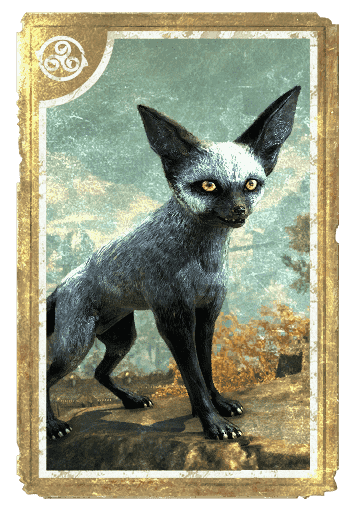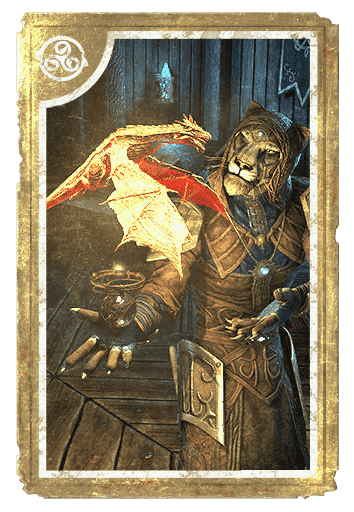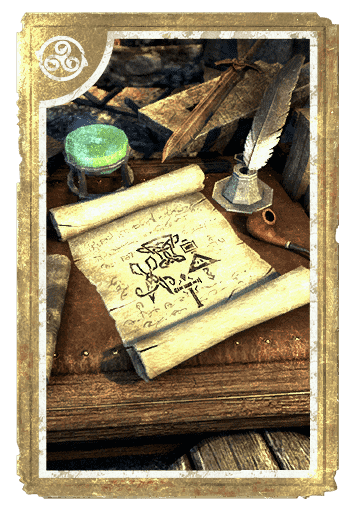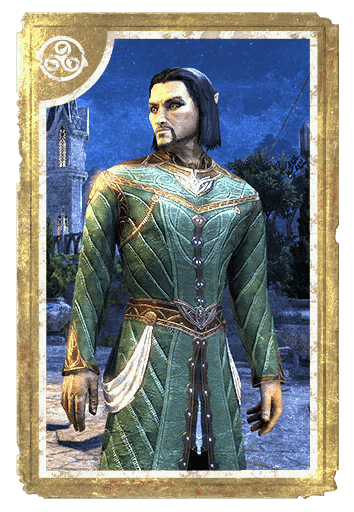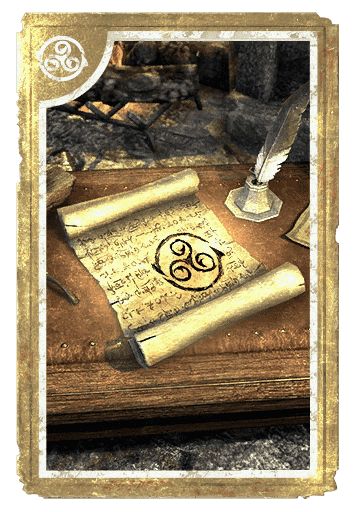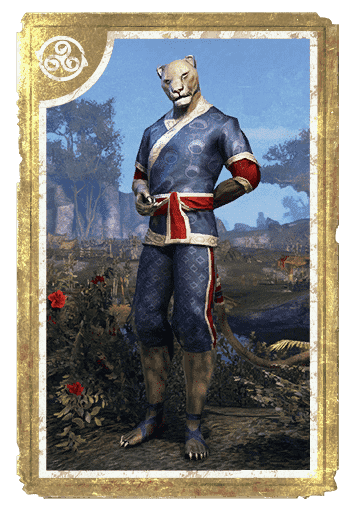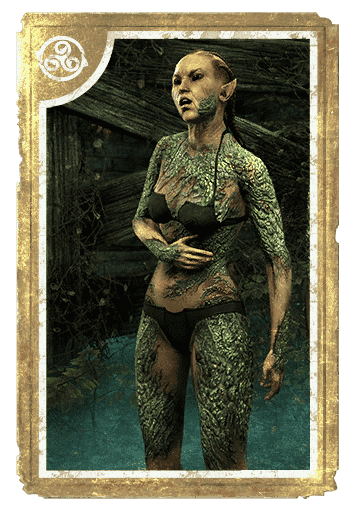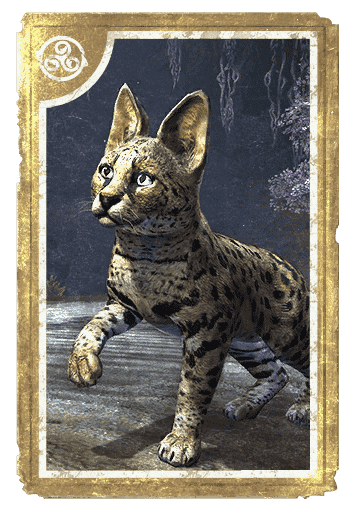 Crate

Seen: 2721

(21.19%)

Reward 1

Seen: 556

(4.33%)

Reward 2

Seen: 1061

(8.26%)

Reward 3

Seen: 0

(0.00%)

Reward 4

Seen: 0

(0.00%)

Reward 5

Seen: 1291

(58.07%)

Crate

Seen: 161

(1.25%)

Reward 1

Seen: 24

(0.19%)

Reward 2

Seen: 41

(0.32%)

Reward 3

Seen: 0

(0.00%)

Reward 4

Seen: 0

(0.00%)

Reward 5

Seen: 96

(4.32%)

Crate

Seen: 165

(1.28%)

Reward 1

Seen: 28

(0.22%)

Reward 2

Seen: 47

(0.37%)

Reward 3

Seen: 0

(0.00%)

Reward 4

Seen: 0

(0.00%)

Reward 5

Seen: 91

(4.09%)

Crate

Seen: 178

(1.39%)

Reward 1

Seen: 20

(0.16%)

Reward 2

Seen: 50

(0.39%)

Reward 3

Seen: 0

(0.00%)

Reward 4

Seen: 0

(0.00%)

Reward 5

Seen: 108

(4.86%)

Crate

Seen: 211

(1.64%)

Reward 1

Seen: 34

(0.26%)

Reward 2

Seen: 61

(0.47%)

Reward 3

Seen: 0

(0.00%)

Reward 4

Seen: 0

(0.00%)

Reward 5

Seen: 118

(5.31%)

Crate

Seen: 174

(1.35%)

Reward 1

Seen: 27

(0.21%)

Reward 2

Seen: 32

(0.25%)

Reward 3

Seen: 0

(0.00%)

Reward 4

Seen: 0

(0.00%)

Reward 5

Seen: 116

(5.22%)

Crate

Seen: 155

(1.21%)

Reward 1

Seen: 20

(0.16%)

Reward 2

Seen: 38

(0.30%)

Reward 3

Seen: 0

(0.00%)

Reward 4

Seen: 0

(0.00%)

Reward 5

Seen: 97

(4.36%)

Crate

Seen: 194

(1.51%)

Reward 1

Seen: 26

(0.20%)

Reward 2

Seen: 47

(0.37%)

Reward 3

Seen: 0

(0.00%)

Reward 4

Seen: 0

(0.00%)

Reward 5

Seen: 122

(5.49%)

Crate

Seen: 173

(1.35%)

Reward 1

Seen: 24

(0.19%)

Reward 2

Seen: 49

(0.38%)

Reward 3

Seen: 0

(0.00%)

Reward 4

Seen: 0

(0.00%)

Reward 5

Seen: 102

(4.59%)

Crate

Seen: 63

(0.49%)

Reward 1

Seen: 23

(0.18%)

Reward 2

Seen: 40

(0.31%)

Reward 3

Seen: 0

(0.00%)

Reward 4

Seen: 0

(0.00%)

Reward 5

Seen: 0

(0.00%)

Crate

Seen: 161

(1.25%)

Reward 1

Seen: 22

(0.17%)

Reward 2

Seen: 38

(0.30%)

Reward 3

Seen: 0

(0.00%)

Reward 4

Seen: 0

(0.00%)

Reward 5

Seen: 101

(4.54%)

Crate

Seen: 742

(5.78%)

Reward 1

Seen: 261

(2.03%)

Reward 2

Seen: 488

(3.80%)

Reward 3

Seen: 0

(0.00%)

Reward 4

Seen: 0

(0.00%)

Reward 5

Seen: 0

(0.00%)

Crate

Seen: 171

(1.33%)

Reward 1

Seen: 13

(0.10%)

Reward 2

Seen: 47

(0.37%)

Reward 3

Seen: 0

(0.00%)

Reward 4

Seen: 0

(0.00%)

Reward 5

Seen: 111

(4.99%)

Crate

Seen: 172

(1.34%)

Reward 1

Seen: 15

(0.12%)

Reward 2

Seen: 42

(0.33%)

Reward 3

Seen: 0

(0.00%)

Reward 4

Seen: 0

(0.00%)

Reward 5

Seen: 116

(5.22%)

Crate

Seen: 173

(1.35%)

Reward 1

Seen: 19

(0.15%)

Reward 2

Seen: 41

(0.32%)

Reward 3

Seen: 0

(0.00%)

Reward 4

Seen: 0

(0.00%)

Reward 5

Seen: 113

(5.08%)
Superior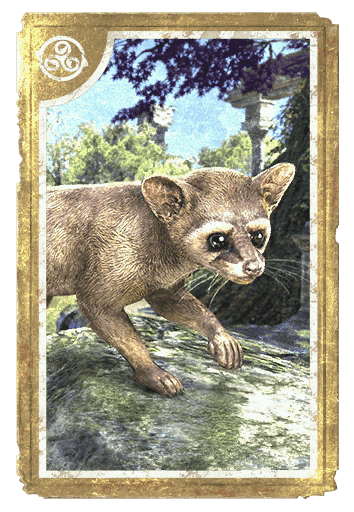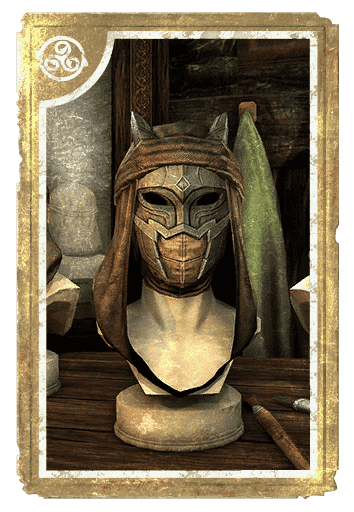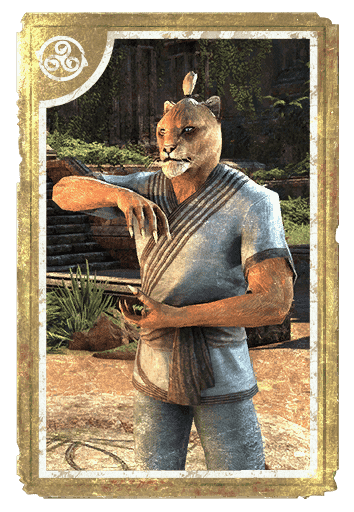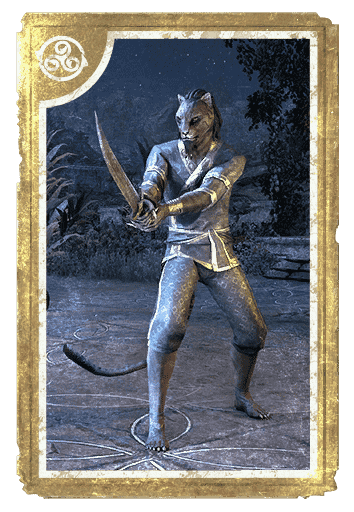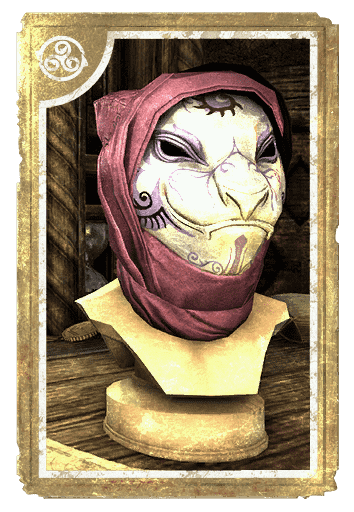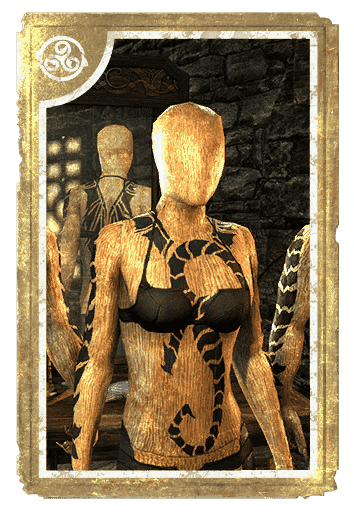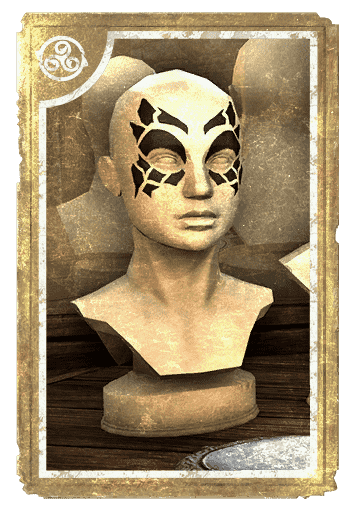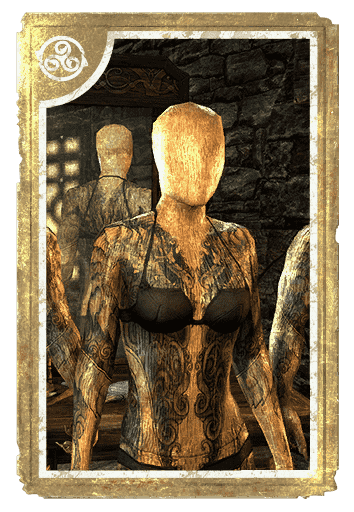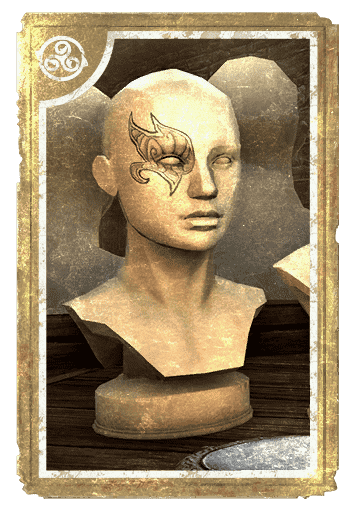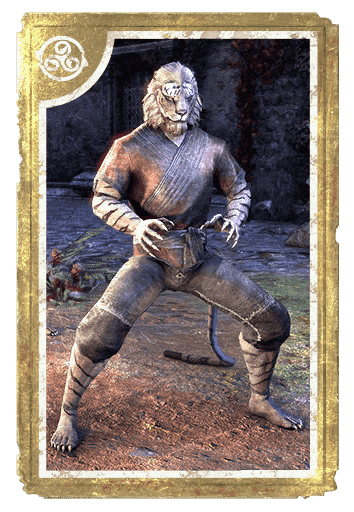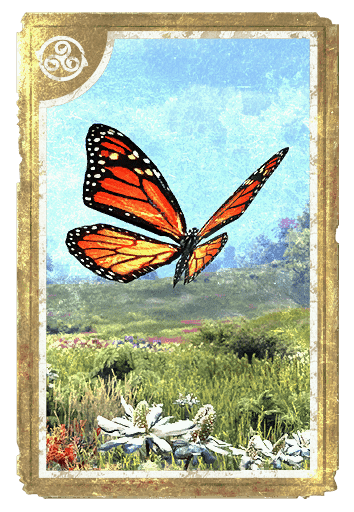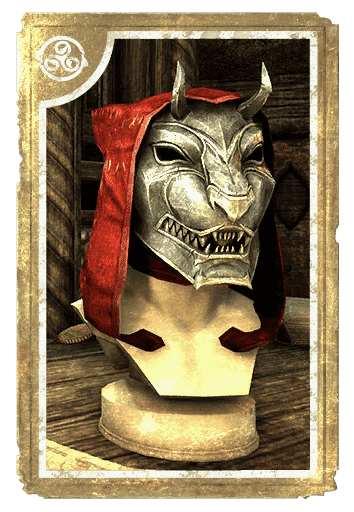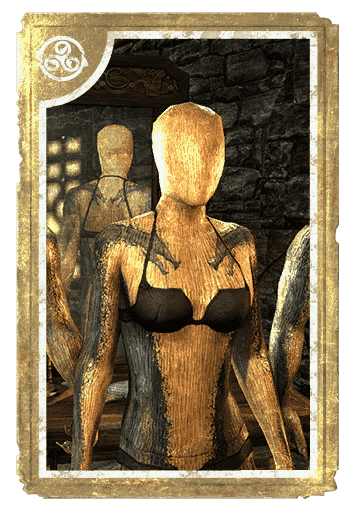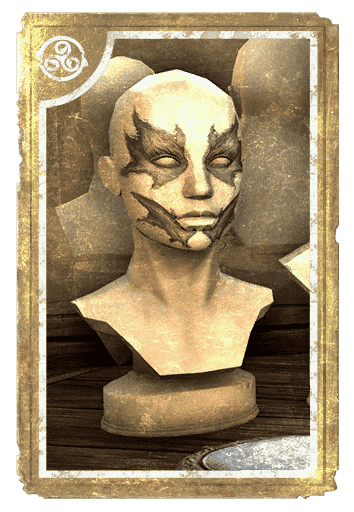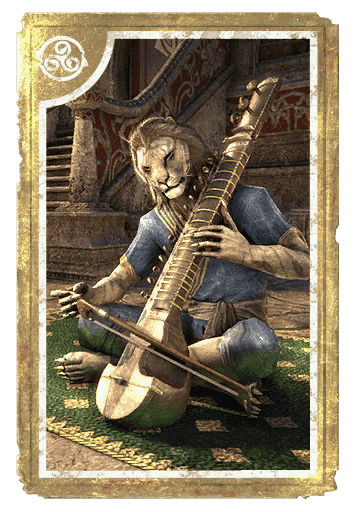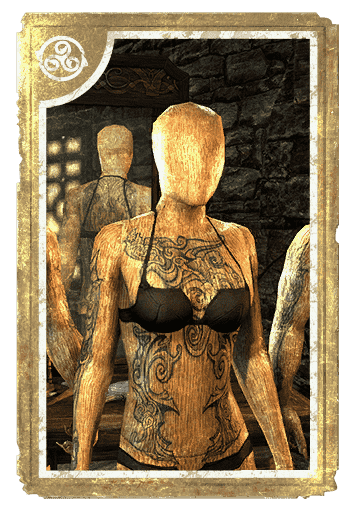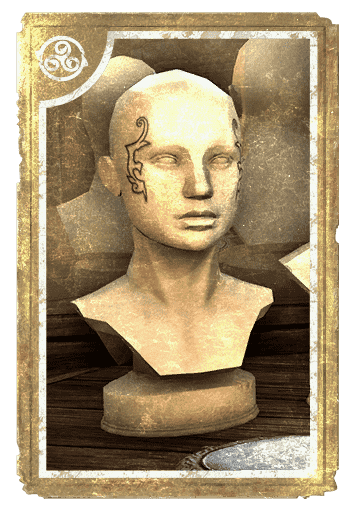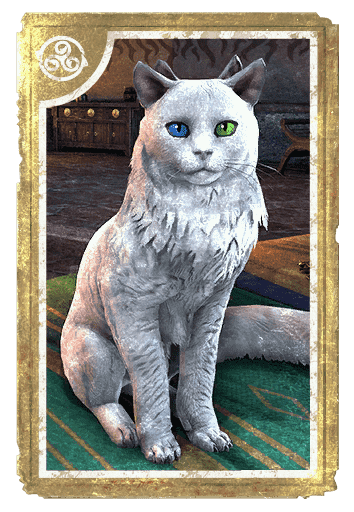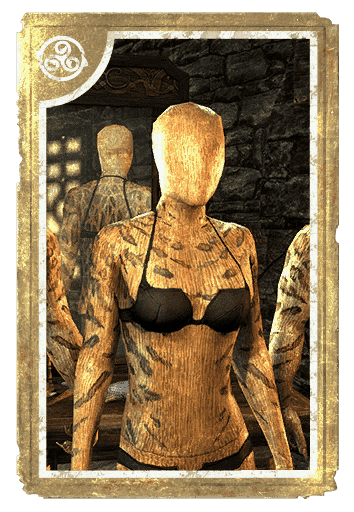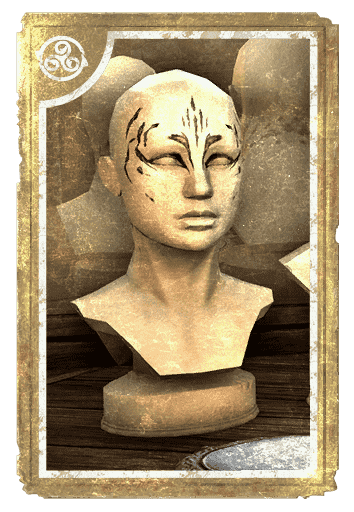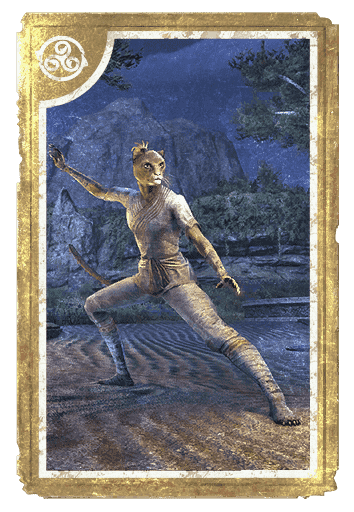 Crate

Seen: 11035

(85.92%)

Reward 1

Seen: 879

(6.84%)

Reward 2

Seen: 10909

(84.94%)

Reward 3

Seen: 0

(0.00%)

Reward 4

Seen: 0

(0.00%)

Reward 5

Seen: 0

(0.00%)

Crate

Seen: 907

(7.06%)

Reward 1

Seen: 59

(0.46%)

Reward 2

Seen: 854

(6.65%)

Reward 3

Seen: 0

(0.00%)

Reward 4

Seen: 0

(0.00%)

Reward 5

Seen: 0

(0.00%)

Crate

Seen: 918

(7.15%)

Reward 1

Seen: 67

(0.52%)

Reward 2

Seen: 854

(6.65%)

Reward 3

Seen: 0

(0.00%)

Reward 4

Seen: 0

(0.00%)

Reward 5

Seen: 0

(0.00%)

Crate

Seen: 550

(4.28%)

Reward 1

Seen: 45

(0.35%)

Reward 2

Seen: 508

(3.96%)

Reward 3

Seen: 0

(0.00%)

Reward 4

Seen: 0

(0.00%)

Reward 5

Seen: 0

(0.00%)

Crate

Seen: 510

(3.97%)

Reward 1

Seen: 38

(0.30%)

Reward 2

Seen: 473

(3.68%)

Reward 3

Seen: 0

(0.00%)

Reward 4

Seen: 0

(0.00%)

Reward 5

Seen: 0

(0.00%)

Crate

Seen: 983

(7.65%)

Reward 1

Seen: 76

(0.59%)

Reward 2

Seen: 917

(7.14%)

Reward 3

Seen: 0

(0.00%)

Reward 4

Seen: 0

(0.00%)

Reward 5

Seen: 0

(0.00%)

Crate

Seen: 332

(2.59%)

Reward 1

Seen: 30

(0.23%)

Reward 2

Seen: 303

(2.36%)

Reward 3

Seen: 0

(0.00%)

Reward 4

Seen: 0

(0.00%)

Reward 5

Seen: 0

(0.00%)

Crate

Seen: 359

(2.80%)

Reward 1

Seen: 29

(0.23%)

Reward 2

Seen: 330

(2.57%)

Reward 3

Seen: 0

(0.00%)

Reward 4

Seen: 0

(0.00%)

Reward 5

Seen: 0

(0.00%)

Crate

Seen: 349

(2.72%)

Reward 1

Seen: 21

(0.16%)

Reward 2

Seen: 328

(2.55%)

Reward 3

Seen: 0

(0.00%)

Reward 4

Seen: 0

(0.00%)

Reward 5

Seen: 0

(0.00%)

Crate

Seen: 361

(2.81%)

Reward 1

Seen: 22

(0.17%)

Reward 2

Seen: 339

(2.64%)

Reward 3

Seen: 0

(0.00%)

Reward 4

Seen: 0

(0.00%)

Reward 5

Seen: 0

(0.00%)

Crate

Seen: 541

(4.21%)

Reward 1

Seen: 39

(0.30%)

Reward 2

Seen: 503

(3.92%)

Reward 3

Seen: 0

(0.00%)

Reward 4

Seen: 0

(0.00%)

Reward 5

Seen: 0

(0.00%)

Crate

Seen: 948

(7.38%)

Reward 1

Seen: 85

(0.66%)

Reward 2

Seen: 868

(6.76%)

Reward 3

Seen: 0

(0.00%)

Reward 4

Seen: 0

(0.00%)

Reward 5

Seen: 0

(0.00%)

Crate

Seen: 907

(7.06%)

Reward 1

Seen: 55

(0.43%)

Reward 2

Seen: 857

(6.67%)

Reward 3

Seen: 0

(0.00%)

Reward 4

Seen: 0

(0.00%)

Reward 5

Seen: 0

(0.00%)

Crate

Seen: 357

(2.78%)

Reward 1

Seen: 25

(0.19%)

Reward 2

Seen: 333

(2.59%)

Reward 3

Seen: 0

(0.00%)

Reward 4

Seen: 0

(0.00%)

Reward 5

Seen: 0

(0.00%)

Crate

Seen: 342

(2.66%)

Reward 1

Seen: 35

(0.27%)

Reward 2

Seen: 307

(2.39%)

Reward 3

Seen: 0

(0.00%)

Reward 4

Seen: 0

(0.00%)

Reward 5

Seen: 0

(0.00%)

Crate

Seen: 519

(4.04%)

Reward 1

Seen: 36

(0.28%)

Reward 2

Seen: 486

(3.78%)

Reward 3

Seen: 0

(0.00%)

Reward 4

Seen: 0

(0.00%)

Reward 5

Seen: 0

(0.00%)

Crate

Seen: 340

(2.65%)

Reward 1

Seen: 29

(0.23%)

Reward 2

Seen: 311

(2.42%)

Reward 3

Seen: 0

(0.00%)

Reward 4

Seen: 0

(0.00%)

Reward 5

Seen: 0

(0.00%)

Crate

Seen: 365

(2.84%)

Reward 1

Seen: 26

(0.20%)

Reward 2

Seen: 339

(2.64%)

Reward 3

Seen: 0

(0.00%)

Reward 4

Seen: 0

(0.00%)

Reward 5

Seen: 0

(0.00%)

Crate

Seen: 953

(7.42%)

Reward 1

Seen: 72

(0.56%)

Reward 2

Seen: 887

(6.91%)

Reward 3

Seen: 0

(0.00%)

Reward 4

Seen: 0

(0.00%)

Reward 5

Seen: 0

(0.00%)

Crate

Seen: 347

(2.70%)

Reward 1

Seen: 31

(0.24%)

Reward 2

Seen: 316

(2.46%)

Reward 3

Seen: 0

(0.00%)

Reward 4

Seen: 0

(0.00%)

Reward 5

Seen: 0

(0.00%)

Crate

Seen: 332

(2.59%)

Reward 1

Seen: 22

(0.17%)

Reward 2

Seen: 310

(2.41%)

Reward 3

Seen: 0

(0.00%)

Reward 4

Seen: 0

(0.00%)

Reward 5

Seen: 0

(0.00%)

Crate

Seen: 521

(4.06%)

Reward 1

Seen: 37

(0.29%)

Reward 2

Seen: 486

(3.78%)

Reward 3

Seen: 0

(0.00%)

Reward 4

Seen: 0

(0.00%)

Reward 5

Seen: 0

(0.00%)
Fine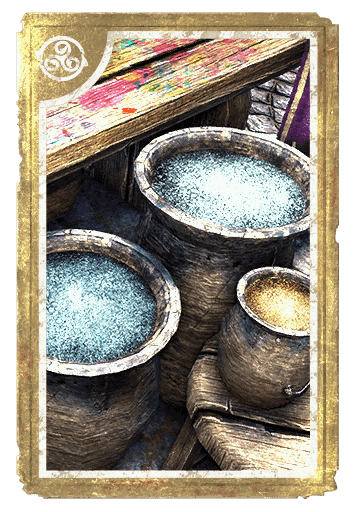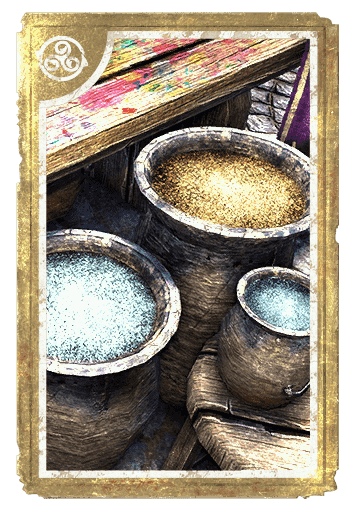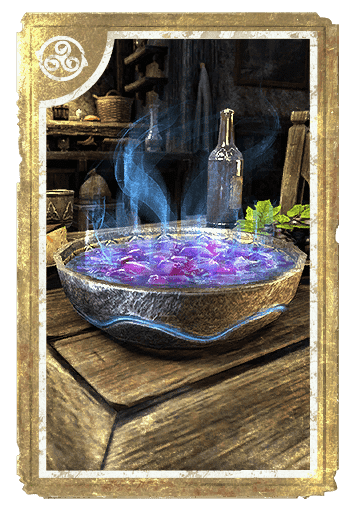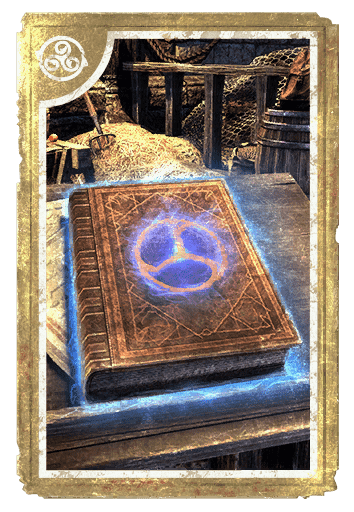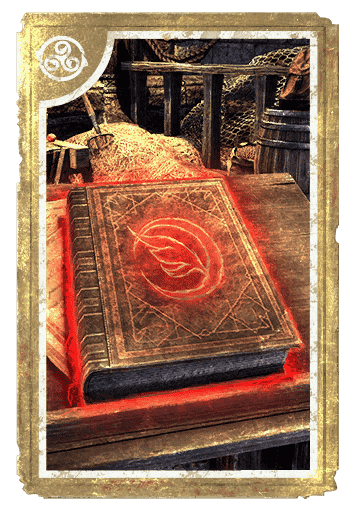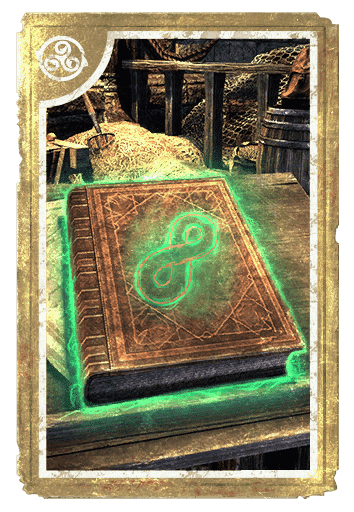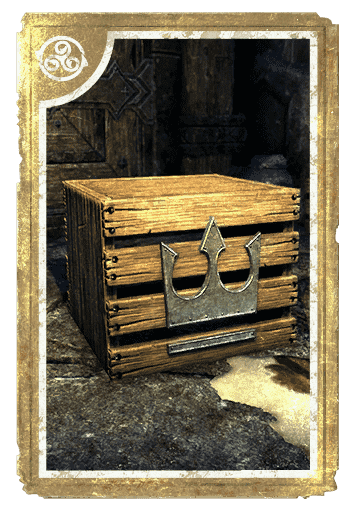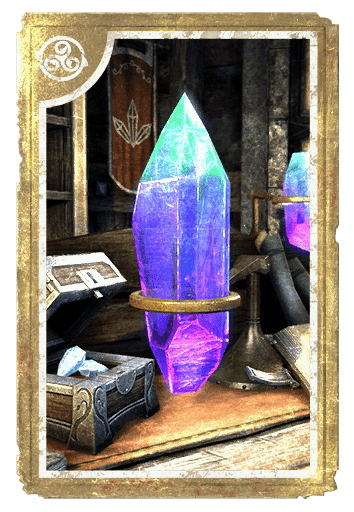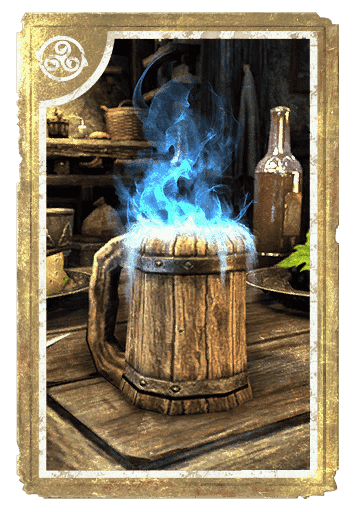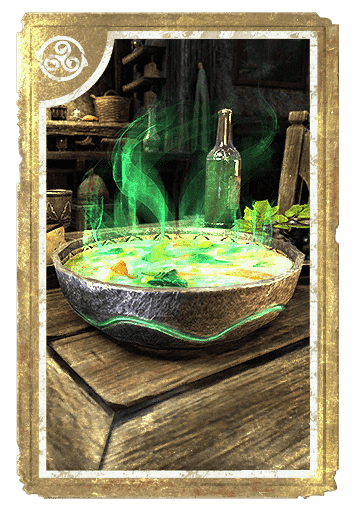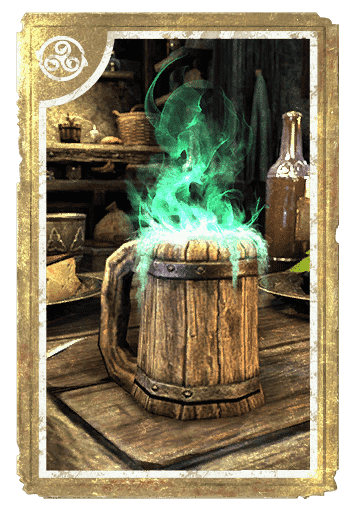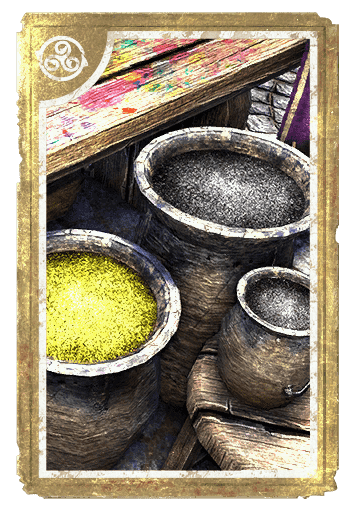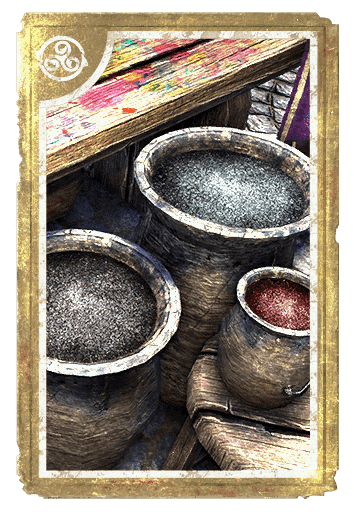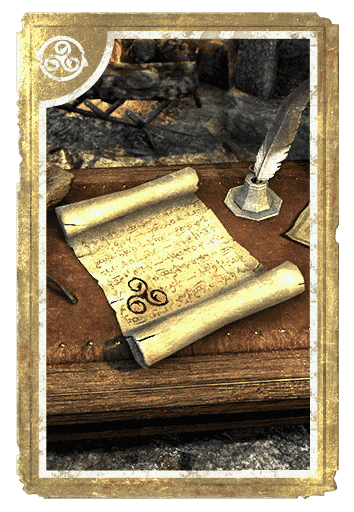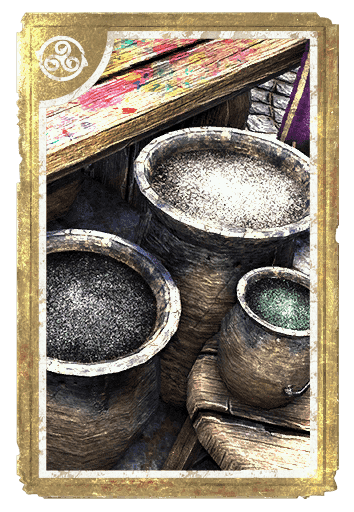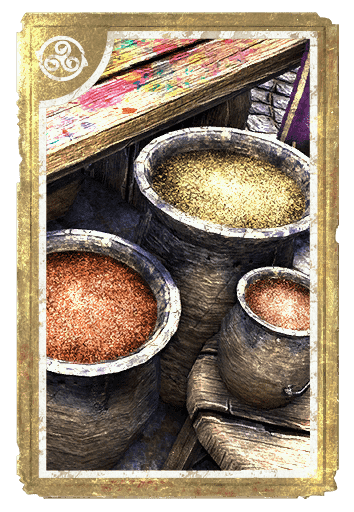 Crate

Seen: 9264

(72.13%)

Reward 1

Seen: 7094

(55.24%)

Reward 2

Seen: 0

(0.00%)

Reward 3

Seen: 3876

(30.18%)

Reward 4

Seen: 1254

(9.76%)

Reward 5

Seen: 0

(0.00%)

Crate

Seen: 363

(2.83%)

Reward 1

Seen: 189

(1.47%)

Reward 2

Seen: 0

(0.00%)

Reward 3

Seen: 175

(1.36%)

Reward 4

Seen: 0

(0.00%)

Reward 5

Seen: 0

(0.00%)

Crate

Seen: 331

(2.58%)

Reward 1

Seen: 163

(1.27%)

Reward 2

Seen: 0

(0.00%)

Reward 3

Seen: 170

(1.32%)

Reward 4

Seen: 0

(0.00%)

Reward 5

Seen: 0

(0.00%)

Crate

Seen: 786

(6.12%)

Reward 1

Seen: 482

(3.75%)

Reward 2

Seen: 0

(0.00%)

Reward 3

Seen: 318

(2.48%)

Reward 4

Seen: 0

(0.00%)

Reward 5

Seen: 0

(0.00%)

Crate

Seen: 616

(4.80%)

Reward 1

Seen: 335

(2.61%)

Reward 2

Seen: 0

(0.00%)

Reward 3

Seen: 292

(2.27%)

Reward 4

Seen: 0

(0.00%)

Reward 5

Seen: 0

(0.00%)

Crate

Seen: 588

(4.58%)

Reward 1

Seen: 334

(2.60%)

Reward 2

Seen: 0

(0.00%)

Reward 3

Seen: 263

(2.05%)

Reward 4

Seen: 0

(0.00%)

Reward 5

Seen: 0

(0.00%)

Crate

Seen: 596

(4.64%)

Reward 1

Seen: 330

(2.57%)

Reward 2

Seen: 0

(0.00%)

Reward 3

Seen: 268

(2.09%)

Reward 4

Seen: 0

(0.00%)

Reward 5

Seen: 0

(0.00%)

Crate

Seen: 840

(6.54%)

Reward 1

Seen: 497

(3.87%)

Reward 2

Seen: 0

(0.00%)

Reward 3

Seen: 353

(2.75%)

Reward 4

Seen: 0

(0.00%)

Reward 5

Seen: 0

(0.00%)

Crate

Seen: 804

(6.26%)

Reward 1

Seen: 480

(3.74%)

Reward 2

Seen: 0

(0.00%)

Reward 3

Seen: 337

(2.62%)

Reward 4

Seen: 0

(0.00%)

Reward 5

Seen: 0

(0.00%)

Crate

Seen: 811

(6.31%)

Reward 1

Seen: 511

(3.98%)

Reward 2

Seen: 0

(0.00%)

Reward 3

Seen: 315

(2.45%)

Reward 4

Seen: 0

(0.00%)

Reward 5

Seen: 0

(0.00%)

Crate

Seen: 835

(6.50%)

Reward 1

Seen: 466

(3.63%)

Reward 2

Seen: 0

(0.00%)

Reward 3

Seen: 378

(2.94%)

Reward 4

Seen: 0

(0.00%)

Reward 5

Seen: 0

(0.00%)

Crate

Seen: 781

(6.08%)

Reward 1

Seen: 479

(3.73%)

Reward 2

Seen: 0

(0.00%)

Reward 3

Seen: 316

(2.46%)

Reward 4

Seen: 0

(0.00%)

Reward 5

Seen: 0

(0.00%)

Crate

Seen: 363

(2.83%)

Reward 1

Seen: 197

(1.53%)

Reward 2

Seen: 0

(0.00%)

Reward 3

Seen: 168

(1.31%)

Reward 4

Seen: 0

(0.00%)

Reward 5

Seen: 0

(0.00%)

Crate

Seen: 328

(2.55%)

Reward 1

Seen: 158

(1.23%)

Reward 2

Seen: 0

(0.00%)

Reward 3

Seen: 170

(1.32%)

Reward 4

Seen: 0

(0.00%)

Reward 5

Seen: 0

(0.00%)

Crate

Seen: 3188

(24.82%)

Reward 1

Seen: 2140

(16.66%)

Reward 2

Seen: 0

(0.00%)

Reward 3

Seen: 0

(0.00%)

Reward 4

Seen: 1254

(9.76%)

Reward 5

Seen: 0

(0.00%)

Crate

Seen: 321

(2.50%)

Reward 1

Seen: 159

(1.24%)

Reward 2

Seen: 0

(0.00%)

Reward 3

Seen: 163

(1.27%)

Reward 4

Seen: 0

(0.00%)

Reward 5

Seen: 0

(0.00%)

Crate

Seen: 361

(2.81%)

Reward 1

Seen: 174

(1.35%)

Reward 2

Seen: 0

(0.00%)

Reward 3

Seen: 190

(1.48%)

Reward 4

Seen: 0

(0.00%)

Reward 5

Seen: 0

(0.00%)
Common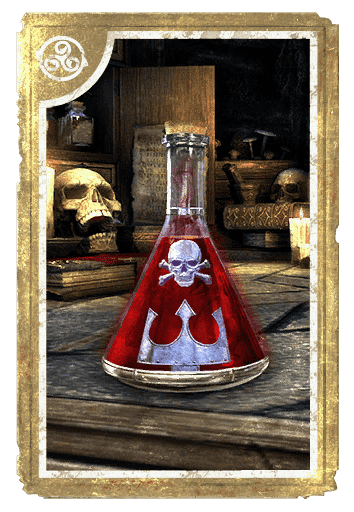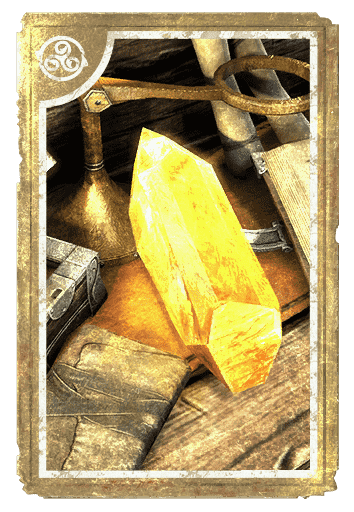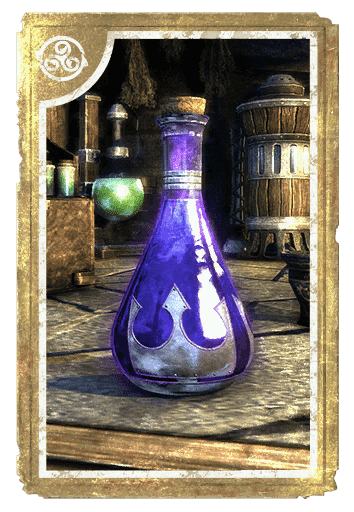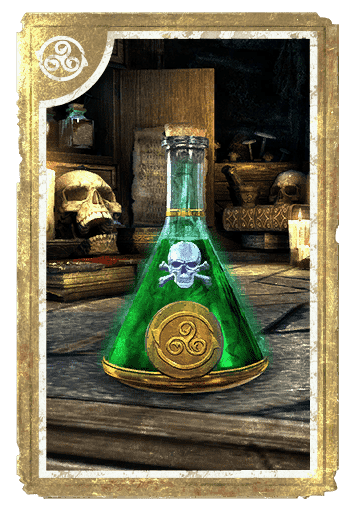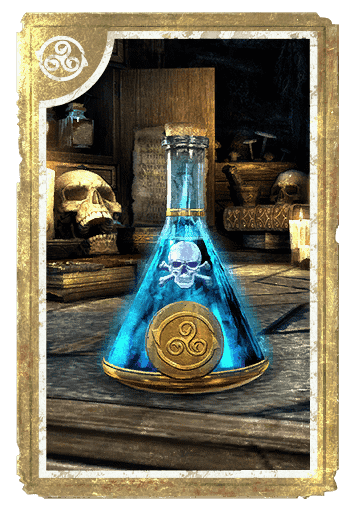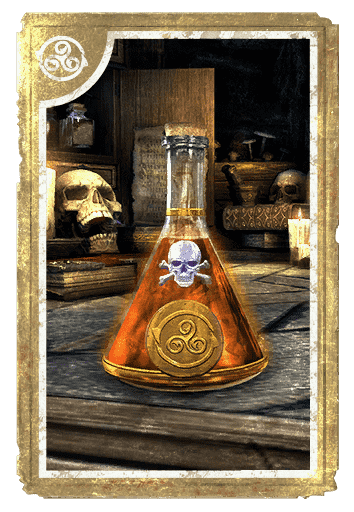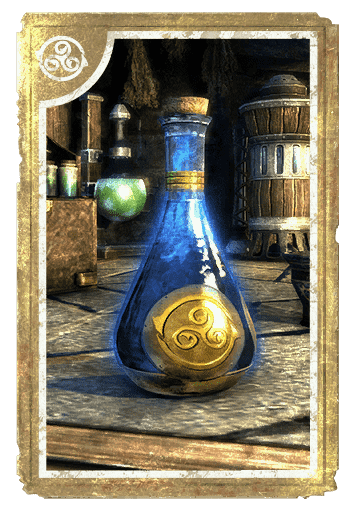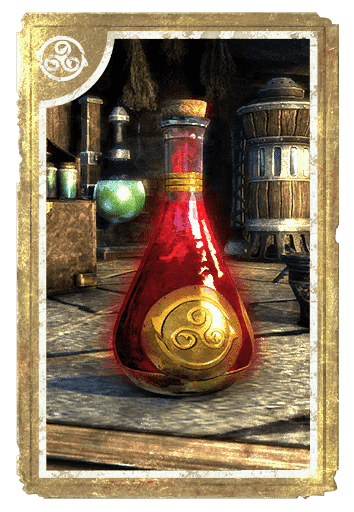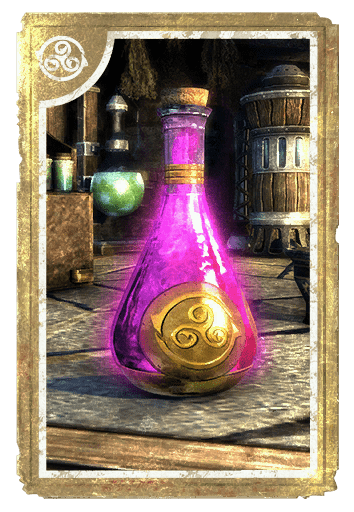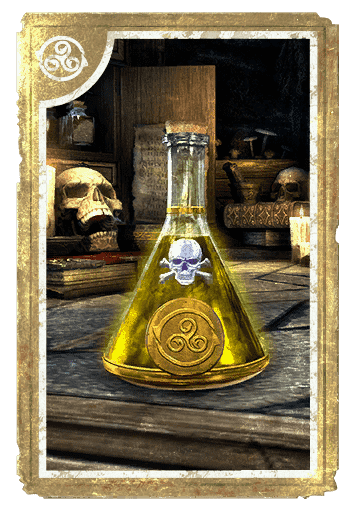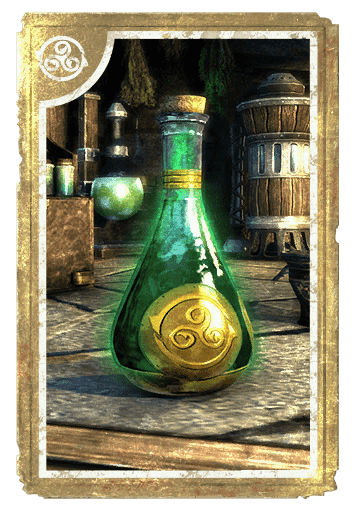 Crate

Seen: 12589

(98.02%)

Reward 1

Seen: 3844

(29.93%)

Reward 2

Seen: 0

(0.00%)

Reward 3

Seen: 8967

(69.82%)

Reward 4

Seen: 11589

(90.24%)

Reward 5

Seen: 0

(0.00%)

Crate

Seen: 4881

(38.01%)

Reward 1

Seen: 642

(5.00%)

Reward 2

Seen: 0

(0.00%)

Reward 3

Seen: 3614

(28.14%)

Reward 4

Seen: 1191

(9.27%)

Reward 5

Seen: 0

(0.00%)

Crate

Seen: 1903

(14.82%)

Reward 1

Seen: 1903

(14.82%)

Reward 2

Seen: 0

(0.00%)

Reward 3

Seen: 0

(0.00%)

Reward 4

Seen: 0

(0.00%)

Reward 5

Seen: 0

(0.00%)

Crate

Seen: 5628

(43.82%)

Reward 1

Seen: 681

(5.30%)

Reward 2

Seen: 0

(0.00%)

Reward 3

Seen: 931

(7.25%)

Reward 4

Seen: 4616

(35.94%)

Reward 5

Seen: 0

(0.00%)

Crate

Seen: 1222

(9.51%)

Reward 1

Seen: 69

(0.54%)

Reward 2

Seen: 0

(0.00%)

Reward 3

Seen: 875

(6.81%)

Reward 4

Seen: 305

(2.37%)

Reward 5

Seen: 0

(0.00%)

Crate

Seen: 1231

(9.58%)

Reward 1

Seen: 72

(0.56%)

Reward 2

Seen: 0

(0.00%)

Reward 3

Seen: 883

(6.88%)

Reward 4

Seen: 299

(2.33%)

Reward 5

Seen: 0

(0.00%)

Crate

Seen: 1240

(9.66%)

Reward 1

Seen: 81

(0.63%)

Reward 2

Seen: 0

(0.00%)

Reward 3

Seen: 896

(6.98%)

Reward 4

Seen: 298

(2.32%)

Reward 5

Seen: 0

(0.00%)

Crate

Seen: 1445

(11.25%)

Reward 1

Seen: 72

(0.56%)

Reward 2

Seen: 0

(0.00%)

Reward 3

Seen: 249

(1.94%)

Reward 4

Seen: 1154

(8.99%)

Reward 5

Seen: 0

(0.00%)

Crate

Seen: 1363

(10.61%)

Reward 1

Seen: 84

(0.65%)

Reward 2

Seen: 0

(0.00%)

Reward 3

Seen: 217

(1.69%)

Reward 4

Seen: 1092

(8.50%)

Reward 5

Seen: 0

(0.00%)

Crate

Seen: 1461

(11.38%)

Reward 1

Seen: 82

(0.64%)

Reward 2

Seen: 0

(0.00%)

Reward 3

Seen: 248

(1.93%)

Reward 4

Seen: 1162

(9.05%)

Reward 5

Seen: 0

(0.00%)

Crate

Seen: 1193

(9.29%)

Reward 1

Seen: 80

(0.62%)

Reward 2

Seen: 0

(0.00%)

Reward 3

Seen: 856

(6.67%)

Reward 4

Seen: 276

(2.15%)

Reward 5

Seen: 0

(0.00%)

Crate

Seen: 1447

(11.27%)

Reward 1

Seen: 78

(0.61%)

Reward 2

Seen: 0

(0.00%)

Reward 3

Seen: 198

(1.54%)

Reward 4

Seen: 1196

(9.31%)

Reward 5

Seen: 0

(0.00%)