Baandari Pedlar Crates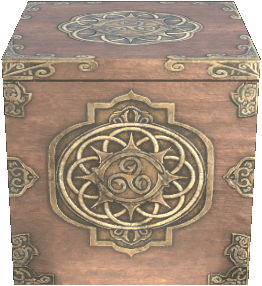 Crown Crates
Crown Crate Tracker users have recorded the following.
17,273 crates
69,092 cards
2,957 cards
17.12% chance
Drop Rates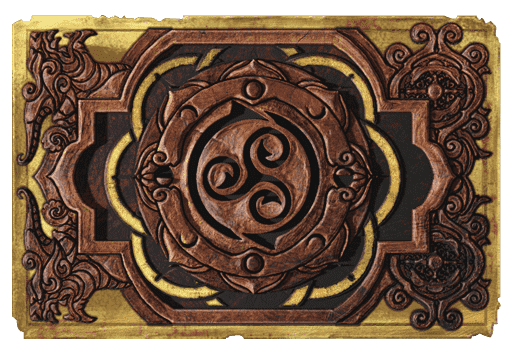 Reward numbers do not indicate the order of your cards. Card positions are randomized when you open a crate.
The Bonus card for this crate is Reward 5. It always appears in the middle if you've earned one.
Crate

Possible

Reward 1

Impossible

Reward 2

Impossible

Reward 3

Impossible

Reward 4

Impossible

Bonus card

Possible

Crate

Possible

Reward 1

Impossible

Reward 2

Possible

Reward 3

Impossible

Reward 4

Impossible

Bonus card

Possible

Crate

Possible

Reward 1

Possible

Reward 2

Possible

Reward 3

Impossible

Reward 4

Impossible

Bonus card

Possible

Crate

Possible

Reward 1

Possible

Reward 2

Possible

Reward 3

Impossible

Reward 4

Impossible

Bonus card

Possible

Crate

Possible

Reward 1

Possible

Reward 2

Possible

Reward 3

Impossible

Reward 4

Impossible

Bonus card

Impossible

Crate

Possible

Reward 1

Possible

Reward 2

Impossible

Reward 3

Possible

Reward 4

Possible

Bonus card

Impossible

Crate

Possible

Reward 1

Possible

Reward 2

Impossible

Reward 3

Possible

Reward 4

Possible

Bonus card

Impossible
Radiant Apex
Crate

Seen: 32

(0.19%)

Reward 1

Seen: 0

(0.00%)

Reward 2

Seen: 0

(0.00%)

Reward 3

Seen: 0

(0.00%)

Reward 4

Seen: 0

(0.00%)

Bonus card

Seen: 32

(1.08%)

Crate

Seen: 15

(0.09%)

Reward 1

Seen: 0

(0.00%)

Reward 2

Seen: 0

(0.00%)

Reward 3

Seen: 0

(0.00%)

Reward 4

Seen: 0

(0.00%)

Bonus card

Seen: 15

(0.51%)

Crate

Seen: 12

(0.07%)

Reward 1

Seen: 0

(0.00%)

Reward 2

Seen: 0

(0.00%)

Reward 3

Seen: 0

(0.00%)

Reward 4

Seen: 0

(0.00%)

Bonus card

Seen: 12

(0.41%)

Crate

Seen: 5

(0.03%)

Reward 1

Seen: 0

(0.00%)

Reward 2

Seen: 0

(0.00%)

Reward 3

Seen: 0

(0.00%)

Reward 4

Seen: 0

(0.00%)

Bonus card

Seen: 5

(0.17%)
Apex
Crate

Seen: 348

(2.01%)

Reward 1

Seen: 0

(0.00%)

Reward 2

Seen: 16

(0.09%)

Reward 3

Seen: 0

(0.00%)

Reward 4

Seen: 0

(0.00%)

Bonus card

Seen: 332

(11.23%)

Crate

Seen: 45

(0.26%)

Reward 1

Seen: 0

(0.00%)

Reward 2

Seen: 1

(0.01%)

Reward 3

Seen: 0

(0.00%)

Reward 4

Seen: 0

(0.00%)

Bonus card

Seen: 44

(1.49%)

Crate

Seen: 55

(0.32%)

Reward 1

Seen: 0

(0.00%)

Reward 2

Seen: 1

(0.01%)

Reward 3

Seen: 0

(0.00%)

Reward 4

Seen: 0

(0.00%)

Bonus card

Seen: 54

(1.83%)

Crate

Seen: 52

(0.30%)

Reward 1

Seen: 0

(0.00%)

Reward 2

Seen: 1

(0.01%)

Reward 3

Seen: 0

(0.00%)

Reward 4

Seen: 0

(0.00%)

Bonus card

Seen: 51

(1.72%)

Crate

Seen: 46

(0.27%)

Reward 1

Seen: 0

(0.00%)

Reward 2

Seen: 2

(0.01%)

Reward 3

Seen: 0

(0.00%)

Reward 4

Seen: 0

(0.00%)

Bonus card

Seen: 44

(1.49%)

Crate

Seen: 64

(0.37%)

Reward 1

Seen: 0

(0.00%)

Reward 2

Seen: 6

(0.03%)

Reward 3

Seen: 0

(0.00%)

Reward 4

Seen: 0

(0.00%)

Bonus card

Seen: 58

(1.96%)

Crate

Seen: 60

(0.35%)

Reward 1

Seen: 0

(0.00%)

Reward 2

Seen: 5

(0.03%)

Reward 3

Seen: 0

(0.00%)

Reward 4

Seen: 0

(0.00%)

Bonus card

Seen: 55

(1.86%)

Crate

Seen: 26

(0.15%)

Reward 1

Seen: 0

(0.00%)

Reward 2

Seen: 0

(0.00%)

Reward 3

Seen: 0

(0.00%)

Reward 4

Seen: 0

(0.00%)

Bonus card

Seen: 26

(0.88%)
Legendary
Crate

Seen: 2499

(14.47%)

Reward 1

Seen: 635

(3.68%)

Reward 2

Seen: 1117

(6.47%)

Reward 3

Seen: 0

(0.00%)

Reward 4

Seen: 0

(0.00%)

Bonus card

Seen: 899

(30.40%)

Crate

Seen: 89

(0.52%)

Reward 1

Seen: 14

(0.08%)

Reward 2

Seen: 27

(0.16%)

Reward 3

Seen: 0

(0.00%)

Reward 4

Seen: 0

(0.00%)

Bonus card

Seen: 49

(1.66%)

Crate

Seen: 99

(0.57%)

Reward 1

Seen: 21

(0.12%)

Reward 2

Seen: 24

(0.14%)

Reward 3

Seen: 0

(0.00%)

Reward 4

Seen: 0

(0.00%)

Bonus card

Seen: 54

(1.83%)

Crate

Seen: 106

(0.61%)

Reward 1

Seen: 18

(0.10%)

Reward 2

Seen: 47

(0.27%)

Reward 3

Seen: 0

(0.00%)

Reward 4

Seen: 0

(0.00%)

Bonus card

Seen: 42

(1.42%)

Crate

Seen: 111

(0.64%)

Reward 1

Seen: 16

(0.09%)

Reward 2

Seen: 36

(0.21%)

Reward 3

Seen: 0

(0.00%)

Reward 4

Seen: 0

(0.00%)

Bonus card

Seen: 59

(2.00%)

Crate

Seen: 95

(0.55%)

Reward 1

Seen: 23

(0.13%)

Reward 2

Seen: 30

(0.17%)

Reward 3

Seen: 0

(0.00%)

Reward 4

Seen: 0

(0.00%)

Bonus card

Seen: 42

(1.42%)

Crate

Seen: 102

(0.59%)

Reward 1

Seen: 19

(0.11%)

Reward 2

Seen: 27

(0.16%)

Reward 3

Seen: 0

(0.00%)

Reward 4

Seen: 0

(0.00%)

Bonus card

Seen: 56

(1.89%)

Crate

Seen: 107

(0.62%)

Reward 1

Seen: 21

(0.12%)

Reward 2

Seen: 30

(0.17%)

Reward 3

Seen: 0

(0.00%)

Reward 4

Seen: 0

(0.00%)

Bonus card

Seen: 56

(1.89%)

Crate

Seen: 110

(0.64%)

Reward 1

Seen: 24

(0.14%)

Reward 2

Seen: 30

(0.17%)

Reward 3

Seen: 0

(0.00%)

Reward 4

Seen: 0

(0.00%)

Bonus card

Seen: 57

(1.93%)

Crate

Seen: 93

(0.54%)

Reward 1

Seen: 22

(0.13%)

Reward 2

Seen: 24

(0.14%)

Reward 3

Seen: 0

(0.00%)

Reward 4

Seen: 0

(0.00%)

Bonus card

Seen: 47

(1.59%)

Crate

Seen: 95

(0.55%)

Reward 1

Seen: 14

(0.08%)

Reward 2

Seen: 41

(0.24%)

Reward 3

Seen: 0

(0.00%)

Reward 4

Seen: 0

(0.00%)

Bonus card

Seen: 40

(1.35%)

Crate

Seen: 793

(4.59%)

Reward 1

Seen: 281

(1.63%)

Reward 2

Seen: 523

(3.03%)

Reward 3

Seen: 0

(0.00%)

Reward 4

Seen: 0

(0.00%)

Bonus card

Seen: 0

(0.00%)

Crate

Seen: 90

(0.52%)

Reward 1

Seen: 18

(0.10%)

Reward 2

Seen: 29

(0.17%)

Reward 3

Seen: 0

(0.00%)

Reward 4

Seen: 0

(0.00%)

Bonus card

Seen: 43

(1.45%)

Crate

Seen: 45

(0.26%)

Reward 1

Seen: 13

(0.08%)

Reward 2

Seen: 33

(0.19%)

Reward 3

Seen: 0

(0.00%)

Reward 4

Seen: 0

(0.00%)

Bonus card

Seen: 0

(0.00%)

Crate

Seen: 90

(0.52%)

Reward 1

Seen: 16

(0.09%)

Reward 2

Seen: 25

(0.14%)

Reward 3

Seen: 0

(0.00%)

Reward 4

Seen: 0

(0.00%)

Bonus card

Seen: 50

(1.69%)

Crate

Seen: 89

(0.52%)

Reward 1

Seen: 21

(0.12%)

Reward 2

Seen: 28

(0.16%)

Reward 3

Seen: 0

(0.00%)

Reward 4

Seen: 0

(0.00%)

Bonus card

Seen: 41

(1.39%)

Crate

Seen: 100

(0.58%)

Reward 1

Seen: 16

(0.09%)

Reward 2

Seen: 29

(0.17%)

Reward 3

Seen: 0

(0.00%)

Reward 4

Seen: 0

(0.00%)

Bonus card

Seen: 55

(1.86%)

Crate

Seen: 97

(0.56%)

Reward 1

Seen: 19

(0.11%)

Reward 2

Seen: 32

(0.19%)

Reward 3

Seen: 0

(0.00%)

Reward 4

Seen: 0

(0.00%)

Bonus card

Seen: 46

(1.56%)

Crate

Seen: 112

(0.65%)

Reward 1

Seen: 13

(0.08%)

Reward 2

Seen: 27

(0.16%)

Reward 3

Seen: 0

(0.00%)

Reward 4

Seen: 0

(0.00%)

Bonus card

Seen: 72

(2.43%)

Crate

Seen: 99

(0.57%)

Reward 1

Seen: 20

(0.12%)

Reward 2

Seen: 39

(0.23%)

Reward 3

Seen: 0

(0.00%)

Reward 4

Seen: 0

(0.00%)

Bonus card

Seen: 41

(1.39%)

Crate

Seen: 111

(0.64%)

Reward 1

Seen: 26

(0.15%)

Reward 2

Seen: 36

(0.21%)

Reward 3

Seen: 0

(0.00%)

Reward 4

Seen: 0

(0.00%)

Bonus card

Seen: 49

(1.66%)
Epic
Crate

Seen: 3664

(21.21%)

Reward 1

Seen: 775

(4.49%)

Reward 2

Seen: 1455

(8.42%)

Reward 3

Seen: 0

(0.00%)

Reward 4

Seen: 0

(0.00%)

Bonus card

Seen: 1694

(57.29%)

Crate

Seen: 215

(1.24%)

Reward 1

Seen: 30

(0.17%)

Reward 2

Seen: 59

(0.34%)

Reward 3

Seen: 0

(0.00%)

Reward 4

Seen: 0

(0.00%)

Bonus card

Seen: 126

(4.26%)

Crate

Seen: 215

(1.24%)

Reward 1

Seen: 35

(0.20%)

Reward 2

Seen: 60

(0.35%)

Reward 3

Seen: 0

(0.00%)

Reward 4

Seen: 0

(0.00%)

Bonus card

Seen: 121

(4.09%)

Crate

Seen: 244

(1.41%)

Reward 1

Seen: 26

(0.15%)

Reward 2

Seen: 73

(0.42%)

Reward 3

Seen: 0

(0.00%)

Reward 4

Seen: 0

(0.00%)

Bonus card

Seen: 145

(4.90%)

Crate

Seen: 271

(1.57%)

Reward 1

Seen: 46

(0.27%)

Reward 2

Seen: 77

(0.45%)

Reward 3

Seen: 0

(0.00%)

Reward 4

Seen: 0

(0.00%)

Bonus card

Seen: 153

(5.17%)

Crate

Seen: 231

(1.34%)

Reward 1

Seen: 37

(0.21%)

Reward 2

Seen: 47

(0.27%)

Reward 3

Seen: 0

(0.00%)

Reward 4

Seen: 0

(0.00%)

Bonus card

Seen: 148

(5.01%)

Crate

Seen: 204

(1.18%)

Reward 1

Seen: 26

(0.15%)

Reward 2

Seen: 52

(0.30%)

Reward 3

Seen: 0

(0.00%)

Reward 4

Seen: 0

(0.00%)

Bonus card

Seen: 126

(4.26%)

Crate

Seen: 252

(1.46%)

Reward 1

Seen: 36

(0.21%)

Reward 2

Seen: 64

(0.37%)

Reward 3

Seen: 0

(0.00%)

Reward 4

Seen: 0

(0.00%)

Bonus card

Seen: 153

(5.17%)

Crate

Seen: 225

(1.30%)

Reward 1

Seen: 27

(0.16%)

Reward 2

Seen: 60

(0.35%)

Reward 3

Seen: 0

(0.00%)

Reward 4

Seen: 0

(0.00%)

Bonus card

Seen: 140

(4.73%)

Crate

Seen: 83

(0.48%)

Reward 1

Seen: 30

(0.17%)

Reward 2

Seen: 53

(0.31%)

Reward 3

Seen: 0

(0.00%)

Reward 4

Seen: 0

(0.00%)

Bonus card

Seen: 0

(0.00%)

Crate

Seen: 220

(1.27%)

Reward 1

Seen: 28

(0.16%)

Reward 2

Seen: 54

(0.31%)

Reward 3

Seen: 0

(0.00%)

Reward 4

Seen: 0

(0.00%)

Bonus card

Seen: 138

(4.67%)

Crate

Seen: 1049

(6.07%)

Reward 1

Seen: 387

(2.24%)

Reward 2

Seen: 675

(3.91%)

Reward 3

Seen: 0

(0.00%)

Reward 4

Seen: 0

(0.00%)

Bonus card

Seen: 0

(0.00%)

Crate

Seen: 225

(1.30%)

Reward 1

Seen: 18

(0.10%)

Reward 2

Seen: 64

(0.37%)

Reward 3

Seen: 0

(0.00%)

Reward 4

Seen: 0

(0.00%)

Bonus card

Seen: 143

(4.84%)

Crate

Seen: 232

(1.34%)

Reward 1

Seen: 24

(0.14%)

Reward 2

Seen: 61

(0.35%)

Reward 3

Seen: 0

(0.00%)

Reward 4

Seen: 0

(0.00%)

Bonus card

Seen: 149

(5.04%)

Crate

Seen: 232

(1.34%)

Reward 1

Seen: 25

(0.14%)

Reward 2

Seen: 56

(0.32%)

Reward 3

Seen: 0

(0.00%)

Reward 4

Seen: 0

(0.00%)

Bonus card

Seen: 152

(5.14%)
Superior
Crate

Seen: 14856

(86.01%)

Reward 1

Seen: 1197

(6.93%)

Reward 2

Seen: 14685

(85.02%)

Reward 3

Seen: 0

(0.00%)

Reward 4

Seen: 0

(0.00%)

Bonus card

Seen: 0

(0.00%)

Crate

Seen: 1266

(7.33%)

Reward 1

Seen: 86

(0.50%)

Reward 2

Seen: 1187

(6.87%)

Reward 3

Seen: 0

(0.00%)

Reward 4

Seen: 0

(0.00%)

Bonus card

Seen: 0

(0.00%)

Crate

Seen: 1239

(7.17%)

Reward 1

Seen: 89

(0.52%)

Reward 2

Seen: 1153

(6.68%)

Reward 3

Seen: 0

(0.00%)

Reward 4

Seen: 0

(0.00%)

Bonus card

Seen: 0

(0.00%)

Crate

Seen: 719

(4.16%)

Reward 1

Seen: 55

(0.32%)

Reward 2

Seen: 667

(3.86%)

Reward 3

Seen: 0

(0.00%)

Reward 4

Seen: 0

(0.00%)

Bonus card

Seen: 0

(0.00%)

Crate

Seen: 682

(3.95%)

Reward 1

Seen: 56

(0.32%)

Reward 2

Seen: 627

(3.63%)

Reward 3

Seen: 0

(0.00%)

Reward 4

Seen: 0

(0.00%)

Bonus card

Seen: 0

(0.00%)

Crate

Seen: 1289

(7.46%)

Reward 1

Seen: 104

(0.60%)

Reward 2

Seen: 1197

(6.93%)

Reward 3

Seen: 0

(0.00%)

Reward 4

Seen: 0

(0.00%)

Bonus card

Seen: 0

(0.00%)

Crate

Seen: 462

(2.67%)

Reward 1

Seen: 45

(0.26%)

Reward 2

Seen: 419

(2.43%)

Reward 3

Seen: 0

(0.00%)

Reward 4

Seen: 0

(0.00%)

Bonus card

Seen: 0

(0.00%)

Crate

Seen: 473

(2.74%)

Reward 1

Seen: 41

(0.24%)

Reward 2

Seen: 432

(2.50%)

Reward 3

Seen: 0

(0.00%)

Reward 4

Seen: 0

(0.00%)

Bonus card

Seen: 0

(0.00%)

Crate

Seen: 474

(2.74%)

Reward 1

Seen: 28

(0.16%)

Reward 2

Seen: 447

(2.59%)

Reward 3

Seen: 0

(0.00%)

Reward 4

Seen: 0

(0.00%)

Bonus card

Seen: 0

(0.00%)

Crate

Seen: 496

(2.87%)

Reward 1

Seen: 30

(0.17%)

Reward 2

Seen: 466

(2.70%)

Reward 3

Seen: 0

(0.00%)

Reward 4

Seen: 0

(0.00%)

Bonus card

Seen: 0

(0.00%)

Crate

Seen: 713

(4.13%)

Reward 1

Seen: 47

(0.27%)

Reward 2

Seen: 667

(3.86%)

Reward 3

Seen: 0

(0.00%)

Reward 4

Seen: 0

(0.00%)

Bonus card

Seen: 0

(0.00%)

Crate

Seen: 1291

(7.47%)

Reward 1

Seen: 111

(0.64%)

Reward 2

Seen: 1187

(6.87%)

Reward 3

Seen: 0

(0.00%)

Reward 4

Seen: 0

(0.00%)

Bonus card

Seen: 0

(0.00%)

Crate

Seen: 1219

(7.06%)

Reward 1

Seen: 74

(0.43%)

Reward 2

Seen: 1152

(6.67%)

Reward 3

Seen: 0

(0.00%)

Reward 4

Seen: 0

(0.00%)

Bonus card

Seen: 0

(0.00%)

Crate

Seen: 466

(2.70%)

Reward 1

Seen: 37

(0.21%)

Reward 2

Seen: 431

(2.50%)

Reward 3

Seen: 0

(0.00%)

Reward 4

Seen: 0

(0.00%)

Bonus card

Seen: 0

(0.00%)

Crate

Seen: 463

(2.68%)

Reward 1

Seen: 45

(0.26%)

Reward 2

Seen: 418

(2.42%)

Reward 3

Seen: 0

(0.00%)

Reward 4

Seen: 0

(0.00%)

Bonus card

Seen: 0

(0.00%)

Crate

Seen: 682

(3.95%)

Reward 1

Seen: 48

(0.28%)

Reward 2

Seen: 638

(3.69%)

Reward 3

Seen: 0

(0.00%)

Reward 4

Seen: 0

(0.00%)

Bonus card

Seen: 0

(0.00%)

Crate

Seen: 479

(2.77%)

Reward 1

Seen: 42

(0.24%)

Reward 2

Seen: 437

(2.53%)

Reward 3

Seen: 0

(0.00%)

Reward 4

Seen: 0

(0.00%)

Bonus card

Seen: 0

(0.00%)

Crate

Seen: 504

(2.92%)

Reward 1

Seen: 35

(0.20%)

Reward 2

Seen: 469

(2.72%)

Reward 3

Seen: 0

(0.00%)

Reward 4

Seen: 0

(0.00%)

Bonus card

Seen: 0

(0.00%)

Crate

Seen: 1259

(7.29%)

Reward 1

Seen: 88

(0.51%)

Reward 2

Seen: 1180

(6.83%)

Reward 3

Seen: 0

(0.00%)

Reward 4

Seen: 0

(0.00%)

Bonus card

Seen: 0

(0.00%)

Crate

Seen: 482

(2.79%)

Reward 1

Seen: 50

(0.29%)

Reward 2

Seen: 432

(2.50%)

Reward 3

Seen: 0

(0.00%)

Reward 4

Seen: 0

(0.00%)

Bonus card

Seen: 0

(0.00%)

Crate

Seen: 463

(2.68%)

Reward 1

Seen: 31

(0.18%)

Reward 2

Seen: 433

(2.51%)

Reward 3

Seen: 0

(0.00%)

Reward 4

Seen: 0

(0.00%)

Bonus card

Seen: 0

(0.00%)

Crate

Seen: 699

(4.05%)

Reward 1

Seen: 55

(0.32%)

Reward 2

Seen: 646

(3.74%)

Reward 3

Seen: 0

(0.00%)

Reward 4

Seen: 0

(0.00%)

Bonus card

Seen: 0

(0.00%)
Fine
Crate

Seen: 12427

(71.94%)

Reward 1

Seen: 9489

(54.94%)

Reward 2

Seen: 0

(0.00%)

Reward 3

Seen: 5218

(30.21%)

Reward 4

Seen: 1683

(9.74%)

Bonus card

Seen: 0

(0.00%)

Crate

Seen: 487

(2.82%)

Reward 1

Seen: 253

(1.46%)

Reward 2

Seen: 0

(0.00%)

Reward 3

Seen: 236

(1.37%)

Reward 4

Seen: 0

(0.00%)

Bonus card

Seen: 0

(0.00%)

Crate

Seen: 458

(2.65%)

Reward 1

Seen: 229

(1.33%)

Reward 2

Seen: 0

(0.00%)

Reward 3

Seen: 231

(1.34%)

Reward 4

Seen: 0

(0.00%)

Bonus card

Seen: 0

(0.00%)

Crate

Seen: 1077

(6.24%)

Reward 1

Seen: 645

(3.73%)

Reward 2

Seen: 0

(0.00%)

Reward 3

Seen: 447

(2.59%)

Reward 4

Seen: 0

(0.00%)

Bonus card

Seen: 0

(0.00%)

Crate

Seen: 823

(4.76%)

Reward 1

Seen: 442

(2.56%)

Reward 2

Seen: 0

(0.00%)

Reward 3

Seen: 394

(2.28%)

Reward 4

Seen: 0

(0.00%)

Bonus card

Seen: 0

(0.00%)

Crate

Seen: 792

(4.59%)

Reward 1

Seen: 443

(2.56%)

Reward 2

Seen: 0

(0.00%)

Reward 3

Seen: 358

(2.07%)

Reward 4

Seen: 0

(0.00%)

Bonus card

Seen: 0

(0.00%)

Crate

Seen: 819

(4.74%)

Reward 1

Seen: 453

(2.62%)

Reward 2

Seen: 0

(0.00%)

Reward 3

Seen: 369

(2.14%)

Reward 4

Seen: 0

(0.00%)

Bonus card

Seen: 0

(0.00%)

Crate

Seen: 1093

(6.33%)

Reward 1

Seen: 652

(3.77%)

Reward 2

Seen: 0

(0.00%)

Reward 3

Seen: 457

(2.65%)

Reward 4

Seen: 0

(0.00%)

Bonus card

Seen: 0

(0.00%)

Crate

Seen: 1064

(6.16%)

Reward 1

Seen: 638

(3.69%)

Reward 2

Seen: 0

(0.00%)

Reward 3

Seen: 441

(2.55%)

Reward 4

Seen: 0

(0.00%)

Bonus card

Seen: 0

(0.00%)

Crate

Seen: 1070

(6.19%)

Reward 1

Seen: 654

(3.79%)

Reward 2

Seen: 0

(0.00%)

Reward 3

Seen: 438

(2.54%)

Reward 4

Seen: 0

(0.00%)

Bonus card

Seen: 0

(0.00%)

Crate

Seen: 1087

(6.29%)

Reward 1

Seen: 617

(3.57%)

Reward 2

Seen: 0

(0.00%)

Reward 3

Seen: 486

(2.81%)

Reward 4

Seen: 0

(0.00%)

Bonus card

Seen: 0

(0.00%)

Crate

Seen: 1038

(6.01%)

Reward 1

Seen: 638

(3.69%)

Reward 2

Seen: 0

(0.00%)

Reward 3

Seen: 415

(2.40%)

Reward 4

Seen: 0

(0.00%)

Bonus card

Seen: 0

(0.00%)

Crate

Seen: 496

(2.87%)

Reward 1

Seen: 263

(1.52%)

Reward 2

Seen: 0

(0.00%)

Reward 3

Seen: 235

(1.36%)

Reward 4

Seen: 0

(0.00%)

Bonus card

Seen: 0

(0.00%)

Crate

Seen: 449

(2.60%)

Reward 1

Seen: 208

(1.20%)

Reward 2

Seen: 0

(0.00%)

Reward 3

Seen: 241

(1.40%)

Reward 4

Seen: 0

(0.00%)

Bonus card

Seen: 0

(0.00%)

Crate

Seen: 4313

(24.97%)

Reward 1

Seen: 2897

(16.77%)

Reward 2

Seen: 0

(0.00%)

Reward 3

Seen: 0

(0.00%)

Reward 4

Seen: 1683

(9.74%)

Bonus card

Seen: 0

(0.00%)

Crate

Seen: 442

(2.56%)

Reward 1

Seen: 225

(1.30%)

Reward 2

Seen: 0

(0.00%)

Reward 3

Seen: 220

(1.27%)

Reward 4

Seen: 0

(0.00%)

Bonus card

Seen: 0

(0.00%)

Crate

Seen: 479

(2.77%)

Reward 1

Seen: 232

(1.34%)

Reward 2

Seen: 0

(0.00%)

Reward 3

Seen: 250

(1.45%)

Reward 4

Seen: 0

(0.00%)

Bonus card

Seen: 0

(0.00%)
Common
Crate

Seen: 16932

(98.03%)

Reward 1

Seen: 5177

(29.97%)

Reward 2

Seen: 0

(0.00%)

Reward 3

Seen: 12055

(69.79%)

Reward 4

Seen: 15590

(90.26%)

Bonus card

Seen: 0

(0.00%)

Crate

Seen: 6556

(37.96%)

Reward 1

Seen: 867

(5.02%)

Reward 2

Seen: 0

(0.00%)

Reward 3

Seen: 4870

(28.19%)

Reward 4

Seen: 1574

(9.11%)

Bonus card

Seen: 0

(0.00%)

Crate

Seen: 2575

(14.91%)

Reward 1

Seen: 2575

(14.91%)

Reward 2

Seen: 0

(0.00%)

Reward 3

Seen: 0

(0.00%)

Reward 4

Seen: 0

(0.00%)

Bonus card

Seen: 0

(0.00%)

Crate

Seen: 7593

(43.96%)

Reward 1

Seen: 900

(5.21%)

Reward 2

Seen: 0

(0.00%)

Reward 3

Seen: 1238

(7.17%)

Reward 4

Seen: 6260

(36.24%)

Bonus card

Seen: 0

(0.00%)

Crate

Seen: 1622

(9.39%)

Reward 1

Seen: 93

(0.54%)

Reward 2

Seen: 0

(0.00%)

Reward 3

Seen: 1164

(6.74%)

Reward 4

Seen: 402

(2.33%)

Bonus card

Seen: 0

(0.00%)

Crate

Seen: 1636

(9.47%)

Reward 1

Seen: 100

(0.58%)

Reward 2

Seen: 0

(0.00%)

Reward 3

Seen: 1185

(6.86%)

Reward 4

Seen: 378

(2.19%)

Bonus card

Seen: 0

(0.00%)

Crate

Seen: 1638

(9.48%)

Reward 1

Seen: 102

(0.59%)

Reward 2

Seen: 0

(0.00%)

Reward 3

Seen: 1201

(6.95%)

Reward 4

Seen: 376

(2.18%)

Bonus card

Seen: 0

(0.00%)

Crate

Seen: 1924

(11.14%)

Reward 1

Seen: 106

(0.61%)

Reward 2

Seen: 0

(0.00%)

Reward 3

Seen: 327

(1.89%)

Reward 4

Seen: 1531

(8.86%)

Bonus card

Seen: 0

(0.00%)

Crate

Seen: 1891

(10.95%)

Reward 1

Seen: 108

(0.63%)

Reward 2

Seen: 0

(0.00%)

Reward 3

Seen: 298

(1.73%)

Reward 4

Seen: 1524

(8.82%)

Bonus card

Seen: 0

(0.00%)

Crate

Seen: 1952

(11.30%)

Reward 1

Seen: 120

(0.69%)

Reward 2

Seen: 0

(0.00%)

Reward 3

Seen: 306

(1.77%)

Reward 4

Seen: 1566

(9.07%)

Bonus card

Seen: 0

(0.00%)

Crate

Seen: 1638

(9.48%)

Reward 1

Seen: 97

(0.56%)

Reward 2

Seen: 0

(0.00%)

Reward 3

Seen: 1185

(6.86%)

Reward 4

Seen: 382

(2.21%)

Bonus card

Seen: 0

(0.00%)

Crate

Seen: 1951

(11.30%)

Reward 1

Seen: 109

(0.63%)

Reward 2

Seen: 0

(0.00%)

Reward 3

Seen: 281

(1.63%)

Reward 4

Seen: 1597

(9.25%)

Bonus card

Seen: 0

(0.00%)