Dragonscale Crates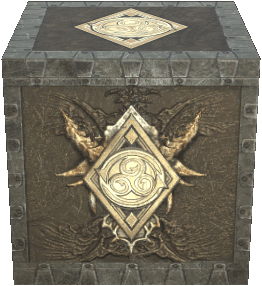 Crown Crates
Crown Crate Tracker users have recorded the following.
23,477 crates
93,908 cards
4,016 cards
17.11% chance
Drop Rates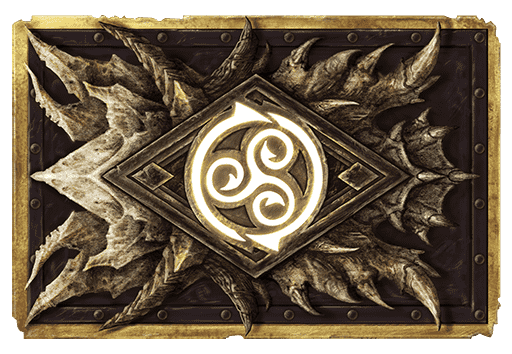 Reward numbers do not indicate the order of your cards. Card positions are randomized when you open a crate.
The Bonus card for this crate is Reward 5. It always appears in the middle if you've earned one.
Crate

Possible

Reward 1

Impossible

Reward 2

Impossible

Reward 3

Impossible

Reward 4

Impossible

Bonus card

Possible

Crate

Possible

Reward 1

Impossible

Reward 2

Possible

Reward 3

Impossible

Reward 4

Impossible

Bonus card

Possible

Crate

Possible

Reward 1

Possible

Reward 2

Possible

Reward 3

Impossible

Reward 4

Impossible

Bonus card

Possible

Crate

Possible

Reward 1

Possible

Reward 2

Possible

Reward 3

Impossible

Reward 4

Impossible

Bonus card

Possible

Crate

Possible

Reward 1

Possible

Reward 2

Possible

Reward 3

Impossible

Reward 4

Impossible

Bonus card

Impossible

Crate

Possible

Reward 1

Possible

Reward 2

Impossible

Reward 3

Possible

Reward 4

Possible

Bonus card

Impossible

Crate

Possible

Reward 1

Possible

Reward 2

Impossible

Reward 3

Possible

Reward 4

Possible

Bonus card

Impossible
Radiant Apex
Crate

Seen: 65

(0.28%)

Reward 1

Seen: 0

(0.00%)

Reward 2

Seen: 0

(0.00%)

Reward 3

Seen: 0

(0.00%)

Reward 4

Seen: 0

(0.00%)

Bonus card

Seen: 65

(1.62%)

Crate

Seen: 38

(0.16%)

Reward 1

Seen: 0

(0.00%)

Reward 2

Seen: 0

(0.00%)

Reward 3

Seen: 0

(0.00%)

Reward 4

Seen: 0

(0.00%)

Bonus card

Seen: 38

(0.95%)

Crate

Seen: 9

(0.04%)

Reward 1

Seen: 0

(0.00%)

Reward 2

Seen: 0

(0.00%)

Reward 3

Seen: 0

(0.00%)

Reward 4

Seen: 0

(0.00%)

Bonus card

Seen: 9

(0.22%)

Crate

Seen: 18

(0.08%)

Reward 1

Seen: 0

(0.00%)

Reward 2

Seen: 0

(0.00%)

Reward 3

Seen: 0

(0.00%)

Reward 4

Seen: 0

(0.00%)

Bonus card

Seen: 18

(0.45%)
Apex
Crate

Seen: 505

(2.15%)

Reward 1

Seen: 0

(0.00%)

Reward 2

Seen: 18

(0.08%)

Reward 3

Seen: 0

(0.00%)

Reward 4

Seen: 0

(0.00%)

Bonus card

Seen: 487

(12.13%)

Crate

Seen: 81

(0.35%)

Reward 1

Seen: 0

(0.00%)

Reward 2

Seen: 3

(0.01%)

Reward 3

Seen: 0

(0.00%)

Reward 4

Seen: 0

(0.00%)

Bonus card

Seen: 78

(1.94%)

Crate

Seen: 80

(0.34%)

Reward 1

Seen: 0

(0.00%)

Reward 2

Seen: 2

(0.01%)

Reward 3

Seen: 0

(0.00%)

Reward 4

Seen: 0

(0.00%)

Bonus card

Seen: 78

(1.94%)

Crate

Seen: 69

(0.29%)

Reward 1

Seen: 0

(0.00%)

Reward 2

Seen: 4

(0.02%)

Reward 3

Seen: 0

(0.00%)

Reward 4

Seen: 0

(0.00%)

Bonus card

Seen: 65

(1.62%)

Crate

Seen: 81

(0.35%)

Reward 1

Seen: 0

(0.00%)

Reward 2

Seen: 3

(0.01%)

Reward 3

Seen: 0

(0.00%)

Reward 4

Seen: 0

(0.00%)

Bonus card

Seen: 78

(1.94%)

Crate

Seen: 82

(0.35%)

Reward 1

Seen: 0

(0.00%)

Reward 2

Seen: 1

(0.00%)

Reward 3

Seen: 0

(0.00%)

Reward 4

Seen: 0

(0.00%)

Bonus card

Seen: 81

(2.02%)

Crate

Seen: 80

(0.34%)

Reward 1

Seen: 0

(0.00%)

Reward 2

Seen: 3

(0.01%)

Reward 3

Seen: 0

(0.00%)

Reward 4

Seen: 0

(0.00%)

Bonus card

Seen: 77

(1.92%)

Crate

Seen: 32

(0.14%)

Reward 1

Seen: 0

(0.00%)

Reward 2

Seen: 2

(0.01%)

Reward 3

Seen: 0

(0.00%)

Reward 4

Seen: 0

(0.00%)

Bonus card

Seen: 30

(0.75%)
Legendary
Crate

Seen: 3362

(14.32%)

Reward 1

Seen: 826

(3.52%)

Reward 2

Seen: 1573

(6.70%)

Reward 3

Seen: 0

(0.00%)

Reward 4

Seen: 0

(0.00%)

Bonus card

Seen: 1139

(28.36%)

Crate

Seen: 180

(0.77%)

Reward 1

Seen: 31

(0.13%)

Reward 2

Seen: 65

(0.28%)

Reward 3

Seen: 0

(0.00%)

Reward 4

Seen: 0

(0.00%)

Bonus card

Seen: 84

(2.09%)

Crate

Seen: 147

(0.63%)

Reward 1

Seen: 14

(0.06%)

Reward 2

Seen: 54

(0.23%)

Reward 3

Seen: 0

(0.00%)

Reward 4

Seen: 0

(0.00%)

Bonus card

Seen: 80

(1.99%)

Crate

Seen: 174

(0.74%)

Reward 1

Seen: 42

(0.18%)

Reward 2

Seen: 51

(0.22%)

Reward 3

Seen: 0

(0.00%)

Reward 4

Seen: 0

(0.00%)

Bonus card

Seen: 82

(2.04%)

Crate

Seen: 173

(0.74%)

Reward 1

Seen: 30

(0.13%)

Reward 2

Seen: 68

(0.29%)

Reward 3

Seen: 0

(0.00%)

Reward 4

Seen: 0

(0.00%)

Bonus card

Seen: 76

(1.89%)

Crate

Seen: 154

(0.66%)

Reward 1

Seen: 28

(0.12%)

Reward 2

Seen: 53

(0.23%)

Reward 3

Seen: 0

(0.00%)

Reward 4

Seen: 0

(0.00%)

Bonus card

Seen: 74

(1.84%)

Crate

Seen: 161

(0.69%)

Reward 1

Seen: 27

(0.12%)

Reward 2

Seen: 44

(0.19%)

Reward 3

Seen: 0

(0.00%)

Reward 4

Seen: 0

(0.00%)

Bonus card

Seen: 90

(2.24%)

Crate

Seen: 1118

(4.76%)

Reward 1

Seen: 403

(1.72%)

Reward 2

Seen: 731

(3.11%)

Reward 3

Seen: 0

(0.00%)

Reward 4

Seen: 0

(0.00%)

Bonus card

Seen: 0

(0.00%)

Crate

Seen: 81

(0.35%)

Reward 1

Seen: 25

(0.11%)

Reward 2

Seen: 56

(0.24%)

Reward 3

Seen: 0

(0.00%)

Reward 4

Seen: 0

(0.00%)

Bonus card

Seen: 0

(0.00%)

Crate

Seen: 178

(0.76%)

Reward 1

Seen: 34

(0.14%)

Reward 2

Seen: 62

(0.26%)

Reward 3

Seen: 0

(0.00%)

Reward 4

Seen: 0

(0.00%)

Bonus card

Seen: 82

(2.04%)

Crate

Seen: 148

(0.63%)

Reward 1

Seen: 32

(0.14%)

Reward 2

Seen: 52

(0.22%)

Reward 3

Seen: 0

(0.00%)

Reward 4

Seen: 0

(0.00%)

Bonus card

Seen: 65

(1.62%)

Crate

Seen: 158

(0.67%)

Reward 1

Seen: 22

(0.09%)

Reward 2

Seen: 35

(0.15%)

Reward 3

Seen: 0

(0.00%)

Reward 4

Seen: 0

(0.00%)

Bonus card

Seen: 101

(2.51%)

Crate

Seen: 174

(0.74%)

Reward 1

Seen: 25

(0.11%)

Reward 2

Seen: 67

(0.29%)

Reward 3

Seen: 0

(0.00%)

Reward 4

Seen: 0

(0.00%)

Bonus card

Seen: 83

(2.07%)

Crate

Seen: 165

(0.70%)

Reward 1

Seen: 15

(0.06%)

Reward 2

Seen: 68

(0.29%)

Reward 3

Seen: 0

(0.00%)

Reward 4

Seen: 0

(0.00%)

Bonus card

Seen: 82

(2.04%)

Crate

Seen: 166

(0.71%)

Reward 1

Seen: 31

(0.13%)

Reward 2

Seen: 59

(0.25%)

Reward 3

Seen: 0

(0.00%)

Reward 4

Seen: 0

(0.00%)

Bonus card

Seen: 76

(1.89%)

Crate

Seen: 169

(0.72%)

Reward 1

Seen: 36

(0.15%)

Reward 2

Seen: 55

(0.23%)

Reward 3

Seen: 0

(0.00%)

Reward 4

Seen: 0

(0.00%)

Bonus card

Seen: 79

(1.97%)

Crate

Seen: 169

(0.72%)

Reward 1

Seen: 31

(0.13%)

Reward 2

Seen: 53

(0.23%)

Reward 3

Seen: 0

(0.00%)

Reward 4

Seen: 0

(0.00%)

Bonus card

Seen: 85

(2.12%)
Epic
Crate

Seen: 4994

(21.27%)

Reward 1

Seen: 1093

(4.66%)

Reward 2

Seen: 1960

(8.35%)

Reward 3

Seen: 0

(0.00%)

Reward 4

Seen: 0

(0.00%)

Bonus card

Seen: 2325

(57.89%)

Crate

Seen: 373

(1.59%)

Reward 1

Seen: 43

(0.18%)

Reward 2

Seen: 95

(0.40%)

Reward 3

Seen: 0

(0.00%)

Reward 4

Seen: 0

(0.00%)

Bonus card

Seen: 235

(5.85%)

Crate

Seen: 368

(1.57%)

Reward 1

Seen: 42

(0.18%)

Reward 2

Seen: 88

(0.37%)

Reward 3

Seen: 0

(0.00%)

Reward 4

Seen: 0

(0.00%)

Bonus card

Seen: 240

(5.98%)

Crate

Seen: 353

(1.50%)

Reward 1

Seen: 48

(0.20%)

Reward 2

Seen: 86

(0.37%)

Reward 3

Seen: 0

(0.00%)

Reward 4

Seen: 0

(0.00%)

Bonus card

Seen: 220

(5.48%)

Crate

Seen: 389

(1.66%)

Reward 1

Seen: 59

(0.25%)

Reward 2

Seen: 97

(0.41%)

Reward 3

Seen: 0

(0.00%)

Reward 4

Seen: 0

(0.00%)

Bonus card

Seen: 236

(5.88%)

Crate

Seen: 340

(1.45%)

Reward 1

Seen: 37

(0.16%)

Reward 2

Seen: 82

(0.35%)

Reward 3

Seen: 0

(0.00%)

Reward 4

Seen: 0

(0.00%)

Bonus card

Seen: 221

(5.50%)

Crate

Seen: 342

(1.46%)

Reward 1

Seen: 41

(0.17%)

Reward 2

Seen: 81

(0.35%)

Reward 3

Seen: 0

(0.00%)

Reward 4

Seen: 0

(0.00%)

Bonus card

Seen: 220

(5.48%)

Crate

Seen: 142

(0.60%)

Reward 1

Seen: 56

(0.24%)

Reward 2

Seen: 86

(0.37%)

Reward 3

Seen: 0

(0.00%)

Reward 4

Seen: 0

(0.00%)

Bonus card

Seen: 0

(0.00%)

Crate

Seen: 400

(1.70%)

Reward 1

Seen: 62

(0.26%)

Reward 2

Seen: 84

(0.36%)

Reward 3

Seen: 0

(0.00%)

Reward 4

Seen: 0

(0.00%)

Bonus card

Seen: 256

(6.37%)

Crate

Seen: 1535

(6.54%)

Reward 1

Seen: 559

(2.38%)

Reward 2

Seen: 999

(4.26%)

Reward 3

Seen: 0

(0.00%)

Reward 4

Seen: 0

(0.00%)

Bonus card

Seen: 0

(0.00%)

Crate

Seen: 386

(1.64%)

Reward 1

Seen: 56

(0.24%)

Reward 2

Seen: 91

(0.39%)

Reward 3

Seen: 0

(0.00%)

Reward 4

Seen: 0

(0.00%)

Bonus card

Seen: 241

(6.00%)

Crate

Seen: 343

(1.46%)

Reward 1

Seen: 37

(0.16%)

Reward 2

Seen: 92

(0.39%)

Reward 3

Seen: 0

(0.00%)

Reward 4

Seen: 0

(0.00%)

Bonus card

Seen: 218

(5.43%)

Crate

Seen: 366

(1.56%)

Reward 1

Seen: 53

(0.23%)

Reward 2

Seen: 79

(0.34%)

Reward 3

Seen: 0

(0.00%)

Reward 4

Seen: 0

(0.00%)

Bonus card

Seen: 238

(5.93%)
Superior
Crate

Seen: 20167

(85.90%)

Reward 1

Seen: 1640

(6.99%)

Reward 2

Seen: 19926

(84.87%)

Reward 3

Seen: 0

(0.00%)

Reward 4

Seen: 0

(0.00%)

Bonus card

Seen: 0

(0.00%)

Crate

Seen: 1369

(5.83%)

Reward 1

Seen: 104

(0.44%)

Reward 2

Seen: 1272

(5.42%)

Reward 3

Seen: 0

(0.00%)

Reward 4

Seen: 0

(0.00%)

Bonus card

Seen: 0

(0.00%)

Crate

Seen: 1347

(5.74%)

Reward 1

Seen: 104

(0.44%)

Reward 2

Seen: 1246

(5.31%)

Reward 3

Seen: 0

(0.00%)

Reward 4

Seen: 0

(0.00%)

Bonus card

Seen: 0

(0.00%)

Crate

Seen: 1337

(5.69%)

Reward 1

Seen: 105

(0.45%)

Reward 2

Seen: 1236

(5.26%)

Reward 3

Seen: 0

(0.00%)

Reward 4

Seen: 0

(0.00%)

Bonus card

Seen: 0

(0.00%)

Crate

Seen: 1385

(5.90%)

Reward 1

Seen: 99

(0.42%)

Reward 2

Seen: 1290

(5.49%)

Reward 3

Seen: 0

(0.00%)

Reward 4

Seen: 0

(0.00%)

Bonus card

Seen: 0

(0.00%)

Crate

Seen: 1310

(5.58%)

Reward 1

Seen: 73

(0.31%)

Reward 2

Seen: 1239

(5.28%)

Reward 3

Seen: 0

(0.00%)

Reward 4

Seen: 0

(0.00%)

Bonus card

Seen: 0

(0.00%)

Crate

Seen: 1304

(5.55%)

Reward 1

Seen: 96

(0.41%)

Reward 2

Seen: 1213

(5.17%)

Reward 3

Seen: 0

(0.00%)

Reward 4

Seen: 0

(0.00%)

Bonus card

Seen: 0

(0.00%)

Crate

Seen: 1302

(5.55%)

Reward 1

Seen: 97

(0.41%)

Reward 2

Seen: 1214

(5.17%)

Reward 3

Seen: 0

(0.00%)

Reward 4

Seen: 0

(0.00%)

Bonus card

Seen: 0

(0.00%)

Crate

Seen: 1312

(5.59%)

Reward 1

Seen: 106

(0.45%)

Reward 2

Seen: 1209

(5.15%)

Reward 3

Seen: 0

(0.00%)

Reward 4

Seen: 0

(0.00%)

Bonus card

Seen: 0

(0.00%)

Crate

Seen: 1450

(6.18%)

Reward 1

Seen: 116

(0.49%)

Reward 2

Seen: 1343

(5.72%)

Reward 3

Seen: 0

(0.00%)

Reward 4

Seen: 0

(0.00%)

Bonus card

Seen: 0

(0.00%)

Crate

Seen: 1340

(5.71%)

Reward 1

Seen: 97

(0.41%)

Reward 2

Seen: 1250

(5.32%)

Reward 3

Seen: 0

(0.00%)

Reward 4

Seen: 0

(0.00%)

Bonus card

Seen: 0

(0.00%)

Crate

Seen: 1299

(5.53%)

Reward 1

Seen: 121

(0.52%)

Reward 2

Seen: 1184

(5.04%)

Reward 3

Seen: 0

(0.00%)

Reward 4

Seen: 0

(0.00%)

Bonus card

Seen: 0

(0.00%)

Crate

Seen: 1362

(5.80%)

Reward 1

Seen: 129

(0.55%)

Reward 2

Seen: 1238

(5.27%)

Reward 3

Seen: 0

(0.00%)

Reward 4

Seen: 0

(0.00%)

Bonus card

Seen: 0

(0.00%)

Crate

Seen: 1310

(5.58%)

Reward 1

Seen: 92

(0.39%)

Reward 2

Seen: 1227

(5.23%)

Reward 3

Seen: 0

(0.00%)

Reward 4

Seen: 0

(0.00%)

Bonus card

Seen: 0

(0.00%)

Crate

Seen: 1374

(5.85%)

Reward 1

Seen: 96

(0.41%)

Reward 2

Seen: 1284

(5.47%)

Reward 3

Seen: 0

(0.00%)

Reward 4

Seen: 0

(0.00%)

Bonus card

Seen: 0

(0.00%)

Crate

Seen: 1352

(5.76%)

Reward 1

Seen: 105

(0.45%)

Reward 2

Seen: 1249

(5.32%)

Reward 3

Seen: 0

(0.00%)

Reward 4

Seen: 0

(0.00%)

Bonus card

Seen: 0

(0.00%)

Crate

Seen: 1326

(5.65%)

Reward 1

Seen: 100

(0.43%)

Reward 2

Seen: 1232

(5.25%)

Reward 3

Seen: 0

(0.00%)

Reward 4

Seen: 0

(0.00%)

Bonus card

Seen: 0

(0.00%)
Fine
Crate

Seen: 16819

(71.64%)

Reward 1

Seen: 12896

(54.93%)

Reward 2

Seen: 0

(0.00%)

Reward 3

Seen: 7040

(29.99%)

Reward 4

Seen: 2362

(10.06%)

Bonus card

Seen: 0

(0.00%)

Crate

Seen: 620

(2.64%)

Reward 1

Seen: 312

(1.33%)

Reward 2

Seen: 0

(0.00%)

Reward 3

Seen: 313

(1.33%)

Reward 4

Seen: 0

(0.00%)

Bonus card

Seen: 0

(0.00%)

Crate

Seen: 625

(2.66%)

Reward 1

Seen: 296

(1.26%)

Reward 2

Seen: 0

(0.00%)

Reward 3

Seen: 331

(1.41%)

Reward 4

Seen: 0

(0.00%)

Bonus card

Seen: 0

(0.00%)

Crate

Seen: 1431

(6.10%)

Reward 1

Seen: 851

(3.62%)

Reward 2

Seen: 0

(0.00%)

Reward 3

Seen: 603

(2.57%)

Reward 4

Seen: 0

(0.00%)

Bonus card

Seen: 0

(0.00%)

Crate

Seen: 1090

(4.64%)

Reward 1

Seen: 589

(2.51%)

Reward 2

Seen: 0

(0.00%)

Reward 3

Seen: 507

(2.16%)

Reward 4

Seen: 0

(0.00%)

Bonus card

Seen: 0

(0.00%)

Crate

Seen: 1055

(4.49%)

Reward 1

Seen: 621

(2.65%)

Reward 2

Seen: 0

(0.00%)

Reward 3

Seen: 444

(1.89%)

Reward 4

Seen: 0

(0.00%)

Bonus card

Seen: 0

(0.00%)

Crate

Seen: 1116

(4.75%)

Reward 1

Seen: 598

(2.55%)

Reward 2

Seen: 0

(0.00%)

Reward 3

Seen: 530

(2.26%)

Reward 4

Seen: 0

(0.00%)

Bonus card

Seen: 0

(0.00%)

Crate

Seen: 1417

(6.04%)

Reward 1

Seen: 827

(3.52%)

Reward 2

Seen: 0

(0.00%)

Reward 3

Seen: 611

(2.60%)

Reward 4

Seen: 0

(0.00%)

Bonus card

Seen: 0

(0.00%)

Crate

Seen: 1484

(6.32%)

Reward 1

Seen: 869

(3.70%)

Reward 2

Seen: 0

(0.00%)

Reward 3

Seen: 632

(2.69%)

Reward 4

Seen: 0

(0.00%)

Bonus card

Seen: 0

(0.00%)

Crate

Seen: 1506

(6.41%)

Reward 1

Seen: 894

(3.81%)

Reward 2

Seen: 0

(0.00%)

Reward 3

Seen: 637

(2.71%)

Reward 4

Seen: 0

(0.00%)

Bonus card

Seen: 0

(0.00%)

Crate

Seen: 1459

(6.21%)

Reward 1

Seen: 876

(3.73%)

Reward 2

Seen: 0

(0.00%)

Reward 3

Seen: 616

(2.62%)

Reward 4

Seen: 0

(0.00%)

Bonus card

Seen: 0

(0.00%)

Crate

Seen: 1459

(6.21%)

Reward 1

Seen: 871

(3.71%)

Reward 2

Seen: 0

(0.00%)

Reward 3

Seen: 603

(2.57%)

Reward 4

Seen: 0

(0.00%)

Bonus card

Seen: 0

(0.00%)

Crate

Seen: 5948

(25.34%)

Reward 1

Seen: 3998

(17.03%)

Reward 2

Seen: 0

(0.00%)

Reward 3

Seen: 0

(0.00%)

Reward 4

Seen: 2362

(10.06%)

Bonus card

Seen: 0

(0.00%)

Crate

Seen: 645

(2.75%)

Reward 1

Seen: 320

(1.36%)

Reward 2

Seen: 0

(0.00%)

Reward 3

Seen: 331

(1.41%)

Reward 4

Seen: 0

(0.00%)

Bonus card

Seen: 0

(0.00%)

Crate

Seen: 604

(2.57%)

Reward 1

Seen: 318

(1.35%)

Reward 2

Seen: 0

(0.00%)

Reward 3

Seen: 289

(1.23%)

Reward 4

Seen: 0

(0.00%)

Bonus card

Seen: 0

(0.00%)

Crate

Seen: 623

(2.65%)

Reward 1

Seen: 323

(1.38%)

Reward 2

Seen: 0

(0.00%)

Reward 3

Seen: 303

(1.29%)

Reward 4

Seen: 0

(0.00%)

Bonus card

Seen: 0

(0.00%)

Crate

Seen: 619

(2.64%)

Reward 1

Seen: 333

(1.42%)

Reward 2

Seen: 0

(0.00%)

Reward 3

Seen: 290

(1.24%)

Reward 4

Seen: 0

(0.00%)

Bonus card

Seen: 0

(0.00%)
Common
Crate

Seen: 22964

(97.81%)

Reward 1

Seen: 7022

(29.91%)

Reward 2

Seen: 0

(0.00%)

Reward 3

Seen: 16437

(70.01%)

Reward 4

Seen: 21115

(89.94%)

Bonus card

Seen: 0

(0.00%)

Crate

Seen: 8961

(38.17%)

Reward 1

Seen: 1149

(4.89%)

Reward 2

Seen: 0

(0.00%)

Reward 3

Seen: 6677

(28.44%)

Reward 4

Seen: 2167

(9.23%)

Bonus card

Seen: 0

(0.00%)

Crate

Seen: 3532

(15.04%)

Reward 1

Seen: 3532

(15.04%)

Reward 2

Seen: 0

(0.00%)

Reward 3

Seen: 0

(0.00%)

Reward 4

Seen: 0

(0.00%)

Bonus card

Seen: 0

(0.00%)

Crate

Seen: 10138

(43.18%)

Reward 1

Seen: 1170

(4.98%)

Reward 2

Seen: 0

(0.00%)

Reward 3

Seen: 1606

(6.84%)

Reward 4

Seen: 8410

(35.82%)

Bonus card

Seen: 0

(0.00%)

Crate

Seen: 2190

(9.33%)

Reward 1

Seen: 165

(0.70%)

Reward 2

Seen: 0

(0.00%)

Reward 3

Seen: 1538

(6.55%)

Reward 4

Seen: 527

(2.24%)

Bonus card

Seen: 0

(0.00%)

Crate

Seen: 2301

(9.80%)

Reward 1

Seen: 155

(0.66%)

Reward 2

Seen: 0

(0.00%)

Reward 3

Seen: 1670

(7.11%)

Reward 4

Seen: 531

(2.26%)

Bonus card

Seen: 0

(0.00%)

Crate

Seen: 2240

(9.54%)

Reward 1

Seen: 162

(0.69%)

Reward 2

Seen: 0

(0.00%)

Reward 3

Seen: 1603

(6.83%)

Reward 4

Seen: 525

(2.24%)

Bonus card

Seen: 0

(0.00%)

Crate

Seen: 2402

(10.23%)

Reward 1

Seen: 154

(0.66%)

Reward 2

Seen: 0

(0.00%)

Reward 3

Seen: 365

(1.55%)

Reward 4

Seen: 1929

(8.22%)

Bonus card

Seen: 0

(0.00%)

Crate

Seen: 2697

(11.49%)

Reward 1

Seen: 148

(0.63%)

Reward 2

Seen: 0

(0.00%)

Reward 3

Seen: 440

(1.87%)

Reward 4

Seen: 2167

(9.23%)

Bonus card

Seen: 0

(0.00%)

Crate

Seen: 2656

(11.31%)

Reward 1

Seen: 122

(0.52%)

Reward 2

Seen: 0

(0.00%)

Reward 3

Seen: 425

(1.81%)

Reward 4

Seen: 2160

(9.20%)

Bonus card

Seen: 0

(0.00%)

Crate

Seen: 2286

(9.74%)

Reward 1

Seen: 138

(0.59%)

Reward 2

Seen: 0

(0.00%)

Reward 3

Seen: 1692

(7.21%)

Reward 4

Seen: 502

(2.14%)

Bonus card

Seen: 0

(0.00%)

Crate

Seen: 2679

(11.41%)

Reward 1

Seen: 127

(0.54%)

Reward 2

Seen: 0

(0.00%)

Reward 3

Seen: 421

(1.79%)

Reward 4

Seen: 2197

(9.36%)

Bonus card

Seen: 0

(0.00%)