Gloomspore Preview Crates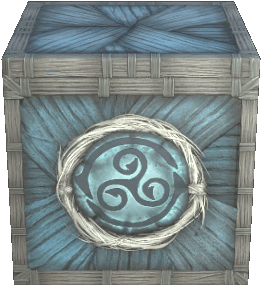 Crown Crates
Crown Crate Tracker users have recorded the following.
668 crates
2,004 cards
668 cards
100.00% chance
Drop Rates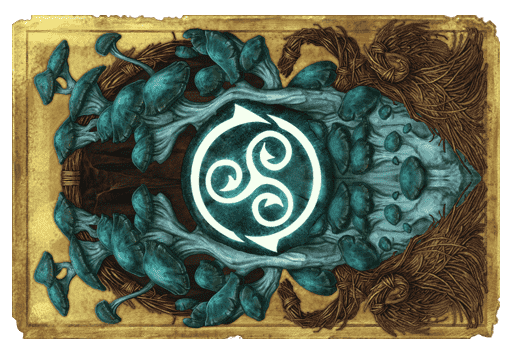 Reward numbers do not indicate the order of your cards. Card positions are randomized when you open a crate.
The Bonus card for this crate is Reward 3. It always appears in the middle if you've earned one.
Crate

Possible

Reward 1

Impossible

Reward 2

Impossible

Bonus card

Possible

Reward 4

No drop

Reward 5

No drop

Crate

Possible

Reward 1

Possible

Reward 2

Impossible

Bonus card

Impossible

Reward 4

No drop

Reward 5

No drop

Crate

Possible

Reward 1

Possible

Reward 2

Possible

Bonus card

Impossible

Reward 4

No drop

Reward 5

No drop
Legendary
Crate

Seen: 668

(100.00%)

Reward 1

Seen: 0

(0.00%)

Reward 2

Seen: 0

(0.00%)

Bonus card

Seen: 668

(100.00%)

Reward 4

No drop

Reward 5

No drop

Crate

Seen: 130

(19.46%)

Reward 1

Seen: 0

(0.00%)

Reward 2

Seen: 0

(0.00%)

Bonus card

Seen: 130

(19.46%)

Reward 4

No drop

Reward 5

No drop

Crate

Seen: 136

(20.36%)

Reward 1

Seen: 0

(0.00%)

Reward 2

Seen: 0

(0.00%)

Bonus card

Seen: 136

(20.36%)

Reward 4

No drop

Reward 5

No drop

Crate

Seen: 126

(18.86%)

Reward 1

Seen: 0

(0.00%)

Reward 2

Seen: 0

(0.00%)

Bonus card

Seen: 126

(18.86%)

Reward 4

No drop

Reward 5

No drop

Crate

Seen: 135

(20.21%)

Reward 1

Seen: 0

(0.00%)

Reward 2

Seen: 0

(0.00%)

Bonus card

Seen: 135

(20.21%)

Reward 4

No drop

Reward 5

No drop

Crate

Seen: 141

(21.11%)

Reward 1

Seen: 0

(0.00%)

Reward 2

Seen: 0

(0.00%)

Bonus card

Seen: 141

(21.11%)

Reward 4

No drop

Reward 5

No drop
Fine
Crate

Seen: 326

(48.80%)

Reward 1

Seen: 326

(48.80%)

Reward 2

Seen: 0

(0.00%)

Bonus card

Seen: 0

(0.00%)

Reward 4

No drop

Reward 5

No drop

Crate

Seen: 44

(6.59%)

Reward 1

Seen: 44

(6.59%)

Reward 2

Seen: 0

(0.00%)

Bonus card

Seen: 0

(0.00%)

Reward 4

No drop

Reward 5

No drop

Crate

Seen: 43

(6.44%)

Reward 1

Seen: 43

(6.44%)

Reward 2

Seen: 0

(0.00%)

Bonus card

Seen: 0

(0.00%)

Reward 4

No drop

Reward 5

No drop

Crate

Seen: 37

(5.54%)

Reward 1

Seen: 37

(5.54%)

Reward 2

Seen: 0

(0.00%)

Bonus card

Seen: 0

(0.00%)

Reward 4

No drop

Reward 5

No drop

Crate

Seen: 39

(5.84%)

Reward 1

Seen: 39

(5.84%)

Reward 2

Seen: 0

(0.00%)

Bonus card

Seen: 0

(0.00%)

Reward 4

No drop

Reward 5

No drop

Crate

Seen: 45

(6.74%)

Reward 1

Seen: 45

(6.74%)

Reward 2

Seen: 0

(0.00%)

Bonus card

Seen: 0

(0.00%)

Reward 4

No drop

Reward 5

No drop

Crate

Seen: 37

(5.54%)

Reward 1

Seen: 37

(5.54%)

Reward 2

Seen: 0

(0.00%)

Bonus card

Seen: 0

(0.00%)

Reward 4

No drop

Reward 5

No drop

Crate

Seen: 81

(12.13%)

Reward 1

Seen: 81

(12.13%)

Reward 2

Seen: 0

(0.00%)

Bonus card

Seen: 0

(0.00%)

Reward 4

No drop

Reward 5

No drop
Common
Crate

Seen: 668

(100.00%)

Reward 1

Seen: 342

(51.20%)

Reward 2

Seen: 668

(100.00%)

Bonus card

Seen: 0

(0.00%)

Reward 4

No drop

Reward 5

No drop

Crate

Seen: 382

(57.19%)

Reward 1

Seen: 151

(22.60%)

Reward 2

Seen: 301

(45.06%)

Bonus card

Seen: 0

(0.00%)

Reward 4

No drop

Reward 5

No drop

Crate

Seen: 17

(2.54%)

Reward 1

Seen: 5

(0.75%)

Reward 2

Seen: 12

(1.80%)

Bonus card

Seen: 0

(0.00%)

Reward 4

No drop

Reward 5

No drop

Crate

Seen: 378

(56.59%)

Reward 1

Seen: 163

(24.40%)

Reward 2

Seen: 288

(43.11%)

Bonus card

Seen: 0

(0.00%)

Reward 4

No drop

Reward 5

No drop

Crate

Seen: 9

(1.35%)

Reward 1

Seen: 0

(0.00%)

Reward 2

Seen: 9

(1.35%)

Bonus card

Seen: 0

(0.00%)

Reward 4

No drop

Reward 5

No drop

Crate

Seen: 14

(2.10%)

Reward 1

Seen: 5

(0.75%)

Reward 2

Seen: 9

(1.35%)

Bonus card

Seen: 0

(0.00%)

Reward 4

No drop

Reward 5

No drop

Crate

Seen: 11

(1.65%)

Reward 1

Seen: 3

(0.45%)

Reward 2

Seen: 8

(1.20%)

Bonus card

Seen: 0

(0.00%)

Reward 4

No drop

Reward 5

No drop

Crate

Seen: 8

(1.20%)

Reward 1

Seen: 2

(0.30%)

Reward 2

Seen: 6

(0.90%)

Bonus card

Seen: 0

(0.00%)

Reward 4

No drop

Reward 5

No drop

Crate

Seen: 15

(2.25%)

Reward 1

Seen: 4

(0.60%)

Reward 2

Seen: 11

(1.65%)

Bonus card

Seen: 0

(0.00%)

Reward 4

No drop

Reward 5

No drop

Crate

Seen: 13

(1.95%)

Reward 1

Seen: 5

(0.75%)

Reward 2

Seen: 8

(1.20%)

Bonus card

Seen: 0

(0.00%)

Reward 4

No drop

Reward 5

No drop

Crate

Seen: 11

(1.65%)

Reward 1

Seen: 3

(0.45%)

Reward 2

Seen: 8

(1.20%)

Bonus card

Seen: 0

(0.00%)

Reward 4

No drop

Reward 5

No drop

Crate

Seen: 9

(1.35%)

Reward 1

Seen: 1

(0.15%)

Reward 2

Seen: 8

(1.20%)

Bonus card

Seen: 0

(0.00%)

Reward 4

No drop

Reward 5

No drop