Grim Harlequin Crates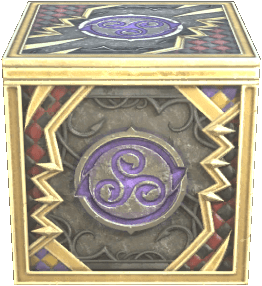 Crown Crates
Crown Crate Tracker users have recorded the following.
8,871 crates
35,484 cards
1,490 cards
16.80% chance
Drop Rates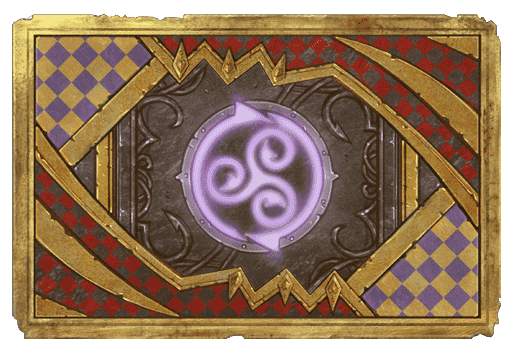 Reward numbers do not indicate the order of your cards. Card positions are randomized when you open a crate.
The Bonus card for this crate is Reward 5. It always appears in the middle if you've earned one.
Crate

Possible

Reward 1

Impossible

Reward 2

Impossible

Reward 3

Impossible

Reward 4

Impossible

Bonus card

Possible

Crate

Possible

Reward 1

Impossible

Reward 2

Possible

Reward 3

Impossible

Reward 4

Impossible

Bonus card

Possible

Crate

Possible

Reward 1

Possible

Reward 2

Possible

Reward 3

Impossible

Reward 4

Impossible

Bonus card

Possible

Crate

Possible

Reward 1

Possible

Reward 2

Possible

Reward 3

Impossible

Reward 4

Impossible

Bonus card

Possible

Crate

Possible

Reward 1

Possible

Reward 2

Possible

Reward 3

Impossible

Reward 4

Impossible

Bonus card

Impossible

Crate

Possible

Reward 1

Possible

Reward 2

Impossible

Reward 3

Possible

Reward 4

Possible

Bonus card

Impossible

Crate

Possible

Reward 1

Possible

Reward 2

Impossible

Reward 3

Possible

Reward 4

Possible

Bonus card

Impossible
Radiant Apex
Crate

Seen: 23

(0.26%)

Reward 1

Seen: 0

(0.00%)

Reward 2

Seen: 0

(0.00%)

Reward 3

Seen: 0

(0.00%)

Reward 4

Seen: 0

(0.00%)

Bonus card

Seen: 23

(1.54%)

Crate

Seen: 11

(0.12%)

Reward 1

Seen: 0

(0.00%)

Reward 2

Seen: 0

(0.00%)

Reward 3

Seen: 0

(0.00%)

Reward 4

Seen: 0

(0.00%)

Bonus card

Seen: 11

(0.74%)

Crate

Seen: 9

(0.10%)

Reward 1

Seen: 0

(0.00%)

Reward 2

Seen: 0

(0.00%)

Reward 3

Seen: 0

(0.00%)

Reward 4

Seen: 0

(0.00%)

Bonus card

Seen: 9

(0.60%)

Crate

Seen: 3

(0.03%)

Reward 1

Seen: 0

(0.00%)

Reward 2

Seen: 0

(0.00%)

Reward 3

Seen: 0

(0.00%)

Reward 4

Seen: 0

(0.00%)

Bonus card

Seen: 3

(0.20%)
Apex
Crate

Seen: 176

(1.98%)

Reward 1

Seen: 0

(0.00%)

Reward 2

Seen: 11

(0.12%)

Reward 3

Seen: 0

(0.00%)

Reward 4

Seen: 0

(0.00%)

Bonus card

Seen: 165

(11.07%)

Crate

Seen: 24

(0.27%)

Reward 1

Seen: 0

(0.00%)

Reward 2

Seen: 1

(0.01%)

Reward 3

Seen: 0

(0.00%)

Reward 4

Seen: 0

(0.00%)

Bonus card

Seen: 23

(1.54%)

Crate

Seen: 20

(0.23%)

Reward 1

Seen: 0

(0.00%)

Reward 2

Seen: 0

(0.00%)

Reward 3

Seen: 0

(0.00%)

Reward 4

Seen: 0

(0.00%)

Bonus card

Seen: 20

(1.34%)

Crate

Seen: 29

(0.33%)

Reward 1

Seen: 0

(0.00%)

Reward 2

Seen: 2

(0.02%)

Reward 3

Seen: 0

(0.00%)

Reward 4

Seen: 0

(0.00%)

Bonus card

Seen: 27

(1.81%)

Crate

Seen: 24

(0.27%)

Reward 1

Seen: 0

(0.00%)

Reward 2

Seen: 1

(0.01%)

Reward 3

Seen: 0

(0.00%)

Reward 4

Seen: 0

(0.00%)

Bonus card

Seen: 23

(1.54%)

Crate

Seen: 29

(0.33%)

Reward 1

Seen: 0

(0.00%)

Reward 2

Seen: 0

(0.00%)

Reward 3

Seen: 0

(0.00%)

Reward 4

Seen: 0

(0.00%)

Bonus card

Seen: 29

(1.95%)

Crate

Seen: 21

(0.24%)

Reward 1

Seen: 0

(0.00%)

Reward 2

Seen: 3

(0.03%)

Reward 3

Seen: 0

(0.00%)

Reward 4

Seen: 0

(0.00%)

Bonus card

Seen: 18

(1.21%)

Crate

Seen: 21

(0.24%)

Reward 1

Seen: 0

(0.00%)

Reward 2

Seen: 4

(0.05%)

Reward 3

Seen: 0

(0.00%)

Reward 4

Seen: 0

(0.00%)

Bonus card

Seen: 17

(1.14%)

Crate

Seen: 8

(0.09%)

Reward 1

Seen: 0

(0.00%)

Reward 2

Seen: 0

(0.00%)

Reward 3

Seen: 0

(0.00%)

Reward 4

Seen: 0

(0.00%)

Bonus card

Seen: 8

(0.54%)
Legendary
Crate

Seen: 1277

(14.40%)

Reward 1

Seen: 315

(3.55%)

Reward 2

Seen: 537

(6.05%)

Reward 3

Seen: 0

(0.00%)

Reward 4

Seen: 0

(0.00%)

Bonus card

Seen: 475

(31.88%)

Crate

Seen: 69

(0.78%)

Reward 1

Seen: 19

(0.21%)

Reward 2

Seen: 26

(0.29%)

Reward 3

Seen: 0

(0.00%)

Reward 4

Seen: 0

(0.00%)

Bonus card

Seen: 24

(1.61%)

Crate

Seen: 67

(0.76%)

Reward 1

Seen: 13

(0.15%)

Reward 2

Seen: 19

(0.21%)

Reward 3

Seen: 0

(0.00%)

Reward 4

Seen: 0

(0.00%)

Bonus card

Seen: 35

(2.35%)

Crate

Seen: 68

(0.77%)

Reward 1

Seen: 13

(0.15%)

Reward 2

Seen: 26

(0.29%)

Reward 3

Seen: 0

(0.00%)

Reward 4

Seen: 0

(0.00%)

Bonus card

Seen: 29

(1.95%)

Crate

Seen: 69

(0.78%)

Reward 1

Seen: 6

(0.07%)

Reward 2

Seen: 29

(0.33%)

Reward 3

Seen: 0

(0.00%)

Reward 4

Seen: 0

(0.00%)

Bonus card

Seen: 34

(2.28%)

Crate

Seen: 71

(0.80%)

Reward 1

Seen: 17

(0.19%)

Reward 2

Seen: 15

(0.17%)

Reward 3

Seen: 0

(0.00%)

Reward 4

Seen: 0

(0.00%)

Bonus card

Seen: 39

(2.62%)

Crate

Seen: 217

(2.45%)

Reward 1

Seen: 71

(0.80%)

Reward 2

Seen: 149

(1.68%)

Reward 3

Seen: 0

(0.00%)

Reward 4

Seen: 0

(0.00%)

Bonus card

Seen: 0

(0.00%)

Crate

Seen: 62

(0.70%)

Reward 1

Seen: 11

(0.12%)

Reward 2

Seen: 25

(0.28%)

Reward 3

Seen: 0

(0.00%)

Reward 4

Seen: 0

(0.00%)

Bonus card

Seen: 26

(1.74%)

Crate

Seen: 36

(0.41%)

Reward 1

Seen: 13

(0.15%)

Reward 2

Seen: 23

(0.26%)

Reward 3

Seen: 0

(0.00%)

Reward 4

Seen: 0

(0.00%)

Bonus card

Seen: 0

(0.00%)

Crate

Seen: 70

(0.79%)

Reward 1

Seen: 16

(0.18%)

Reward 2

Seen: 23

(0.26%)

Reward 3

Seen: 0

(0.00%)

Reward 4

Seen: 0

(0.00%)

Bonus card

Seen: 31

(2.08%)

Crate

Seen: 78

(0.88%)

Reward 1

Seen: 12

(0.14%)

Reward 2

Seen: 31

(0.35%)

Reward 3

Seen: 0

(0.00%)

Reward 4

Seen: 0

(0.00%)

Bonus card

Seen: 36

(2.42%)

Crate

Seen: 80

(0.90%)

Reward 1

Seen: 14

(0.16%)

Reward 2

Seen: 34

(0.38%)

Reward 3

Seen: 0

(0.00%)

Reward 4

Seen: 0

(0.00%)

Bonus card

Seen: 33

(2.21%)

Crate

Seen: 76

(0.86%)

Reward 1

Seen: 22

(0.25%)

Reward 2

Seen: 21

(0.24%)

Reward 3

Seen: 0

(0.00%)

Reward 4

Seen: 0

(0.00%)

Bonus card

Seen: 33

(2.21%)

Crate

Seen: 82

(0.92%)

Reward 1

Seen: 24

(0.27%)

Reward 2

Seen: 26

(0.29%)

Reward 3

Seen: 0

(0.00%)

Reward 4

Seen: 0

(0.00%)

Bonus card

Seen: 33

(2.21%)

Crate

Seen: 71

(0.80%)

Reward 1

Seen: 19

(0.21%)

Reward 2

Seen: 24

(0.27%)

Reward 3

Seen: 0

(0.00%)

Reward 4

Seen: 0

(0.00%)

Bonus card

Seen: 28

(1.88%)

Crate

Seen: 71

(0.80%)

Reward 1

Seen: 18

(0.20%)

Reward 2

Seen: 19

(0.21%)

Reward 3

Seen: 0

(0.00%)

Reward 4

Seen: 0

(0.00%)

Bonus card

Seen: 34

(2.28%)

Crate

Seen: 68

(0.77%)

Reward 1

Seen: 13

(0.15%)

Reward 2

Seen: 22

(0.25%)

Reward 3

Seen: 0

(0.00%)

Reward 4

Seen: 0

(0.00%)

Bonus card

Seen: 33

(2.21%)

Crate

Seen: 66

(0.74%)

Reward 1

Seen: 14

(0.16%)

Reward 2

Seen: 25

(0.28%)

Reward 3

Seen: 0

(0.00%)

Reward 4

Seen: 0

(0.00%)

Bonus card

Seen: 27

(1.81%)
Epic
Crate

Seen: 1840

(20.74%)

Reward 1

Seen: 394

(4.44%)

Reward 2

Seen: 778

(8.77%)

Reward 3

Seen: 0

(0.00%)

Reward 4

Seen: 0

(0.00%)

Bonus card

Seen: 827

(55.50%)

Crate

Seen: 119

(1.34%)

Reward 1

Seen: 16

(0.18%)

Reward 2

Seen: 42

(0.47%)

Reward 3

Seen: 0

(0.00%)

Reward 4

Seen: 0

(0.00%)

Bonus card

Seen: 61

(4.09%)

Crate

Seen: 115

(1.30%)

Reward 1

Seen: 15

(0.17%)

Reward 2

Seen: 49

(0.55%)

Reward 3

Seen: 0

(0.00%)

Reward 4

Seen: 0

(0.00%)

Bonus card

Seen: 51

(3.42%)

Crate

Seen: 137

(1.54%)

Reward 1

Seen: 21

(0.24%)

Reward 2

Seen: 43

(0.48%)

Reward 3

Seen: 0

(0.00%)

Reward 4

Seen: 0

(0.00%)

Bonus card

Seen: 73

(4.90%)

Crate

Seen: 124

(1.40%)

Reward 1

Seen: 25

(0.28%)

Reward 2

Seen: 41

(0.46%)

Reward 3

Seen: 0

(0.00%)

Reward 4

Seen: 0

(0.00%)

Bonus card

Seen: 59

(3.96%)

Crate

Seen: 102

(1.15%)

Reward 1

Seen: 15

(0.17%)

Reward 2

Seen: 38

(0.43%)

Reward 3

Seen: 0

(0.00%)

Reward 4

Seen: 0

(0.00%)

Bonus card

Seen: 50

(3.36%)

Crate

Seen: 48

(0.54%)

Reward 1

Seen: 12

(0.14%)

Reward 2

Seen: 36

(0.41%)

Reward 3

Seen: 0

(0.00%)

Reward 4

Seen: 0

(0.00%)

Bonus card

Seen: 0

(0.00%)

Crate

Seen: 113

(1.27%)

Reward 1

Seen: 22

(0.25%)

Reward 2

Seen: 37

(0.42%)

Reward 3

Seen: 0

(0.00%)

Reward 4

Seen: 0

(0.00%)

Bonus card

Seen: 54

(3.62%)

Crate

Seen: 245

(2.76%)

Reward 1

Seen: 95

(1.07%)

Reward 2

Seen: 150

(1.69%)

Reward 3

Seen: 0

(0.00%)

Reward 4

Seen: 0

(0.00%)

Bonus card

Seen: 0

(0.00%)

Crate

Seen: 106

(1.19%)

Reward 1

Seen: 20

(0.23%)

Reward 2

Seen: 31

(0.35%)

Reward 3

Seen: 0

(0.00%)

Reward 4

Seen: 0

(0.00%)

Bonus card

Seen: 55

(3.69%)

Crate

Seen: 102

(1.15%)

Reward 1

Seen: 16

(0.18%)

Reward 2

Seen: 33

(0.37%)

Reward 3

Seen: 0

(0.00%)

Reward 4

Seen: 0

(0.00%)

Bonus card

Seen: 54

(3.62%)

Crate

Seen: 100

(1.13%)

Reward 1

Seen: 18

(0.20%)

Reward 2

Seen: 29

(0.33%)

Reward 3

Seen: 0

(0.00%)

Reward 4

Seen: 0

(0.00%)

Bonus card

Seen: 54

(3.62%)

Crate

Seen: 89

(1.00%)

Reward 1

Seen: 22

(0.25%)

Reward 2

Seen: 33

(0.37%)

Reward 3

Seen: 0

(0.00%)

Reward 4

Seen: 0

(0.00%)

Bonus card

Seen: 34

(2.28%)

Crate

Seen: 110

(1.24%)

Reward 1

Seen: 25

(0.28%)

Reward 2

Seen: 41

(0.46%)

Reward 3

Seen: 0

(0.00%)

Reward 4

Seen: 0

(0.00%)

Bonus card

Seen: 45

(3.02%)

Crate

Seen: 120

(1.35%)

Reward 1

Seen: 14

(0.16%)

Reward 2

Seen: 46

(0.52%)

Reward 3

Seen: 0

(0.00%)

Reward 4

Seen: 0

(0.00%)

Bonus card

Seen: 61

(4.09%)

Crate

Seen: 125

(1.41%)

Reward 1

Seen: 20

(0.23%)

Reward 2

Seen: 46

(0.52%)

Reward 3

Seen: 0

(0.00%)

Reward 4

Seen: 0

(0.00%)

Bonus card

Seen: 59

(3.96%)

Crate

Seen: 126

(1.42%)

Reward 1

Seen: 20

(0.23%)

Reward 2

Seen: 41

(0.46%)

Reward 3

Seen: 0

(0.00%)

Reward 4

Seen: 0

(0.00%)

Bonus card

Seen: 65

(4.36%)

Crate

Seen: 112

(1.26%)

Reward 1

Seen: 18

(0.20%)

Reward 2

Seen: 42

(0.47%)

Reward 3

Seen: 0

(0.00%)

Reward 4

Seen: 0

(0.00%)

Bonus card

Seen: 52

(3.49%)
Superior
Crate

Seen: 7642

(86.15%)

Reward 1

Seen: 615

(6.93%)

Reward 2

Seen: 7545

(85.05%)

Reward 3

Seen: 0

(0.00%)

Reward 4

Seen: 0

(0.00%)

Bonus card

Seen: 0

(0.00%)

Crate

Seen: 360

(4.06%)

Reward 1

Seen: 19

(0.21%)

Reward 2

Seen: 341

(3.84%)

Reward 3

Seen: 0

(0.00%)

Reward 4

Seen: 0

(0.00%)

Bonus card

Seen: 0

(0.00%)

Crate

Seen: 364

(4.10%)

Reward 1

Seen: 30

(0.34%)

Reward 2

Seen: 334

(3.77%)

Reward 3

Seen: 0

(0.00%)

Reward 4

Seen: 0

(0.00%)

Bonus card

Seen: 0

(0.00%)

Crate

Seen: 332

(3.74%)

Reward 1

Seen: 22

(0.25%)

Reward 2

Seen: 310

(3.49%)

Reward 3

Seen: 0

(0.00%)

Reward 4

Seen: 0

(0.00%)

Bonus card

Seen: 0

(0.00%)

Crate

Seen: 385

(4.34%)

Reward 1

Seen: 36

(0.41%)

Reward 2

Seen: 350

(3.95%)

Reward 3

Seen: 0

(0.00%)

Reward 4

Seen: 0

(0.00%)

Bonus card

Seen: 0

(0.00%)

Crate

Seen: 340

(3.83%)

Reward 1

Seen: 30

(0.34%)

Reward 2

Seen: 311

(3.51%)

Reward 3

Seen: 0

(0.00%)

Reward 4

Seen: 0

(0.00%)

Bonus card

Seen: 0

(0.00%)

Crate

Seen: 381

(4.29%)

Reward 1

Seen: 26

(0.29%)

Reward 2

Seen: 356

(4.01%)

Reward 3

Seen: 0

(0.00%)

Reward 4

Seen: 0

(0.00%)

Bonus card

Seen: 0

(0.00%)

Crate

Seen: 384

(4.33%)

Reward 1

Seen: 16

(0.18%)

Reward 2

Seen: 369

(4.16%)

Reward 3

Seen: 0

(0.00%)

Reward 4

Seen: 0

(0.00%)

Bonus card

Seen: 0

(0.00%)

Crate

Seen: 396

(4.46%)

Reward 1

Seen: 26

(0.29%)

Reward 2

Seen: 371

(4.18%)

Reward 3

Seen: 0

(0.00%)

Reward 4

Seen: 0

(0.00%)

Bonus card

Seen: 0

(0.00%)

Crate

Seen: 374

(4.22%)

Reward 1

Seen: 35

(0.39%)

Reward 2

Seen: 339

(3.82%)

Reward 3

Seen: 0

(0.00%)

Reward 4

Seen: 0

(0.00%)

Bonus card

Seen: 0

(0.00%)

Crate

Seen: 367

(4.14%)

Reward 1

Seen: 28

(0.32%)

Reward 2

Seen: 340

(3.83%)

Reward 3

Seen: 0

(0.00%)

Reward 4

Seen: 0

(0.00%)

Bonus card

Seen: 0

(0.00%)

Crate

Seen: 397

(4.48%)

Reward 1

Seen: 19

(0.21%)

Reward 2

Seen: 378

(4.26%)

Reward 3

Seen: 0

(0.00%)

Reward 4

Seen: 0

(0.00%)

Bonus card

Seen: 0

(0.00%)

Crate

Seen: 392

(4.42%)

Reward 1

Seen: 34

(0.38%)

Reward 2

Seen: 358

(4.04%)

Reward 3

Seen: 0

(0.00%)

Reward 4

Seen: 0

(0.00%)

Bonus card

Seen: 0

(0.00%)

Crate

Seen: 354

(3.99%)

Reward 1

Seen: 30

(0.34%)

Reward 2

Seen: 327

(3.69%)

Reward 3

Seen: 0

(0.00%)

Reward 4

Seen: 0

(0.00%)

Bonus card

Seen: 0

(0.00%)

Crate

Seen: 338

(3.81%)

Reward 1

Seen: 27

(0.30%)

Reward 2

Seen: 313

(3.53%)

Reward 3

Seen: 0

(0.00%)

Reward 4

Seen: 0

(0.00%)

Bonus card

Seen: 0

(0.00%)

Crate

Seen: 376

(4.24%)

Reward 1

Seen: 34

(0.38%)

Reward 2

Seen: 344

(3.88%)

Reward 3

Seen: 0

(0.00%)

Reward 4

Seen: 0

(0.00%)

Bonus card

Seen: 0

(0.00%)

Crate

Seen: 366

(4.13%)

Reward 1

Seen: 24

(0.27%)

Reward 2

Seen: 343

(3.87%)

Reward 3

Seen: 0

(0.00%)

Reward 4

Seen: 0

(0.00%)

Bonus card

Seen: 0

(0.00%)

Crate

Seen: 397

(4.48%)

Reward 1

Seen: 33

(0.37%)

Reward 2

Seen: 365

(4.11%)

Reward 3

Seen: 0

(0.00%)

Reward 4

Seen: 0

(0.00%)

Bonus card

Seen: 0

(0.00%)

Crate

Seen: 369

(4.16%)

Reward 1

Seen: 30

(0.34%)

Reward 2

Seen: 340

(3.83%)

Reward 3

Seen: 0

(0.00%)

Reward 4

Seen: 0

(0.00%)

Bonus card

Seen: 0

(0.00%)

Crate

Seen: 387

(4.36%)

Reward 1

Seen: 29

(0.33%)

Reward 2

Seen: 359

(4.05%)

Reward 3

Seen: 0

(0.00%)

Reward 4

Seen: 0

(0.00%)

Bonus card

Seen: 0

(0.00%)

Crate

Seen: 361

(4.07%)

Reward 1

Seen: 35

(0.39%)

Reward 2

Seen: 326

(3.67%)

Reward 3

Seen: 0

(0.00%)

Reward 4

Seen: 0

(0.00%)

Bonus card

Seen: 0

(0.00%)

Crate

Seen: 372

(4.19%)

Reward 1

Seen: 26

(0.29%)

Reward 2

Seen: 346

(3.90%)

Reward 3

Seen: 0

(0.00%)

Reward 4

Seen: 0

(0.00%)

Bonus card

Seen: 0

(0.00%)

Crate

Seen: 350

(3.95%)

Reward 1

Seen: 26

(0.29%)

Reward 2

Seen: 325

(3.66%)

Reward 3

Seen: 0

(0.00%)

Reward 4

Seen: 0

(0.00%)

Bonus card

Seen: 0

(0.00%)
Fine
Crate

Seen: 6394

(72.08%)

Reward 1

Seen: 4927

(55.54%)

Reward 2

Seen: 0

(0.00%)

Reward 3

Seen: 2704

(30.48%)

Reward 4

Seen: 911

(10.27%)

Bonus card

Seen: 0

(0.00%)

Crate

Seen: 589

(6.64%)

Reward 1

Seen: 351

(3.96%)

Reward 2

Seen: 0

(0.00%)

Reward 3

Seen: 252

(2.84%)

Reward 4

Seen: 0

(0.00%)

Bonus card

Seen: 0

(0.00%)

Crate

Seen: 424

(4.78%)

Reward 1

Seen: 242

(2.73%)

Reward 2

Seen: 0

(0.00%)

Reward 3

Seen: 187

(2.11%)

Reward 4

Seen: 0

(0.00%)

Bonus card

Seen: 0

(0.00%)

Crate

Seen: 430

(4.85%)

Reward 1

Seen: 233

(2.63%)

Reward 2

Seen: 0

(0.00%)

Reward 3

Seen: 205

(2.31%)

Reward 4

Seen: 0

(0.00%)

Bonus card

Seen: 0

(0.00%)

Crate

Seen: 390

(4.40%)

Reward 1

Seen: 228

(2.57%)

Reward 2

Seen: 0

(0.00%)

Reward 3

Seen: 166

(1.87%)

Reward 4

Seen: 0

(0.00%)

Bonus card

Seen: 0

(0.00%)

Crate

Seen: 564

(6.36%)

Reward 1

Seen: 323

(3.64%)

Reward 2

Seen: 0

(0.00%)

Reward 3

Seen: 246

(2.77%)

Reward 4

Seen: 0

(0.00%)

Bonus card

Seen: 0

(0.00%)

Crate

Seen: 556

(6.27%)

Reward 1

Seen: 319

(3.60%)

Reward 2

Seen: 0

(0.00%)

Reward 3

Seen: 244

(2.75%)

Reward 4

Seen: 0

(0.00%)

Bonus card

Seen: 0

(0.00%)

Crate

Seen: 562

(6.34%)

Reward 1

Seen: 341

(3.84%)

Reward 2

Seen: 0

(0.00%)

Reward 3

Seen: 224

(2.53%)

Reward 4

Seen: 0

(0.00%)

Bonus card

Seen: 0

(0.00%)

Crate

Seen: 581

(6.55%)

Reward 1

Seen: 333

(3.75%)

Reward 2

Seen: 0

(0.00%)

Reward 3

Seen: 261

(2.94%)

Reward 4

Seen: 0

(0.00%)

Bonus card

Seen: 0

(0.00%)

Crate

Seen: 563

(6.35%)

Reward 1

Seen: 340

(3.83%)

Reward 2

Seen: 0

(0.00%)

Reward 3

Seen: 232

(2.62%)

Reward 4

Seen: 0

(0.00%)

Bonus card

Seen: 0

(0.00%)

Crate

Seen: 243

(2.74%)

Reward 1

Seen: 130

(1.47%)

Reward 2

Seen: 0

(0.00%)

Reward 3

Seen: 114

(1.29%)

Reward 4

Seen: 0

(0.00%)

Bonus card

Seen: 0

(0.00%)

Crate

Seen: 226

(2.55%)

Reward 1

Seen: 122

(1.38%)

Reward 2

Seen: 0

(0.00%)

Reward 3

Seen: 105

(1.18%)

Reward 4

Seen: 0

(0.00%)

Bonus card

Seen: 0

(0.00%)

Crate

Seen: 252

(2.84%)

Reward 1

Seen: 117

(1.32%)

Reward 2

Seen: 0

(0.00%)

Reward 3

Seen: 135

(1.52%)

Reward 4

Seen: 0

(0.00%)

Bonus card

Seen: 0

(0.00%)

Crate

Seen: 254

(2.86%)

Reward 1

Seen: 142

(1.60%)

Reward 2

Seen: 0

(0.00%)

Reward 3

Seen: 117

(1.32%)

Reward 4

Seen: 0

(0.00%)

Bonus card

Seen: 0

(0.00%)

Crate

Seen: 239

(2.69%)

Reward 1

Seen: 125

(1.41%)

Reward 2

Seen: 0

(0.00%)

Reward 3

Seen: 115

(1.30%)

Reward 4

Seen: 0

(0.00%)

Bonus card

Seen: 0

(0.00%)

Crate

Seen: 239

(2.69%)

Reward 1

Seen: 139

(1.57%)

Reward 2

Seen: 0

(0.00%)

Reward 3

Seen: 101

(1.14%)

Reward 4

Seen: 0

(0.00%)

Bonus card

Seen: 0

(0.00%)

Crate

Seen: 2194

(24.73%)

Reward 1

Seen: 1442

(16.26%)

Reward 2

Seen: 0

(0.00%)

Reward 3

Seen: 0

(0.00%)

Reward 4

Seen: 911

(10.27%)

Bonus card

Seen: 0

(0.00%)
Common
Crate

Seen: 8666

(97.69%)

Reward 1

Seen: 2620

(29.53%)

Reward 2

Seen: 0

(0.00%)

Reward 3

Seen: 6167

(69.52%)

Reward 4

Seen: 7960

(89.73%)

Bonus card

Seen: 0

(0.00%)

Crate

Seen: 3316

(37.38%)

Reward 1

Seen: 395

(4.45%)

Reward 2

Seen: 0

(0.00%)

Reward 3

Seen: 2478

(27.93%)

Reward 4

Seen: 777

(8.76%)

Bonus card

Seen: 0

(0.00%)

Crate

Seen: 1332

(15.02%)

Reward 1

Seen: 1332

(15.02%)

Reward 2

Seen: 0

(0.00%)

Reward 3

Seen: 0

(0.00%)

Reward 4

Seen: 0

(0.00%)

Bonus card

Seen: 0

(0.00%)

Crate

Seen: 3836

(43.24%)

Reward 1

Seen: 437

(4.93%)

Reward 2

Seen: 0

(0.00%)

Reward 3

Seen: 640

(7.21%)

Reward 4

Seen: 3158

(35.60%)

Bonus card

Seen: 0

(0.00%)

Crate

Seen: 852

(9.60%)

Reward 1

Seen: 56

(0.63%)

Reward 2

Seen: 0

(0.00%)

Reward 3

Seen: 617

(6.96%)

Reward 4

Seen: 201

(2.27%)

Bonus card

Seen: 0

(0.00%)

Crate

Seen: 864

(9.74%)

Reward 1

Seen: 53

(0.60%)

Reward 2

Seen: 0

(0.00%)

Reward 3

Seen: 618

(6.97%)

Reward 4

Seen: 207

(2.33%)

Bonus card

Seen: 0

(0.00%)

Crate

Seen: 863

(9.73%)

Reward 1

Seen: 45

(0.51%)

Reward 2

Seen: 0

(0.00%)

Reward 3

Seen: 632

(7.12%)

Reward 4

Seen: 198

(2.23%)

Bonus card

Seen: 0

(0.00%)

Crate

Seen: 997

(11.24%)

Reward 1

Seen: 53

(0.60%)

Reward 2

Seen: 0

(0.00%)

Reward 3

Seen: 137

(1.54%)

Reward 4

Seen: 826

(9.31%)

Bonus card

Seen: 0

(0.00%)

Crate

Seen: 984

(11.09%)

Reward 1

Seen: 61

(0.69%)

Reward 2

Seen: 0

(0.00%)

Reward 3

Seen: 141

(1.59%)

Reward 4

Seen: 802

(9.04%)

Bonus card

Seen: 0

(0.00%)

Crate

Seen: 1020

(11.50%)

Reward 1

Seen: 68

(0.77%)

Reward 2

Seen: 0

(0.00%)

Reward 3

Seen: 146

(1.65%)

Reward 4

Seen: 828

(9.33%)

Bonus card

Seen: 0

(0.00%)

Crate

Seen: 818

(9.22%)

Reward 1

Seen: 60

(0.68%)

Reward 2

Seen: 0

(0.00%)

Reward 3

Seen: 600

(6.76%)

Reward 4

Seen: 175

(1.97%)

Bonus card

Seen: 0

(0.00%)

Crate

Seen: 983

(11.08%)

Reward 1

Seen: 60

(0.68%)

Reward 2

Seen: 0

(0.00%)

Reward 3

Seen: 158

(1.78%)

Reward 4

Seen: 788

(8.88%)

Bonus card

Seen: 0

(0.00%)