Hollowjack Crates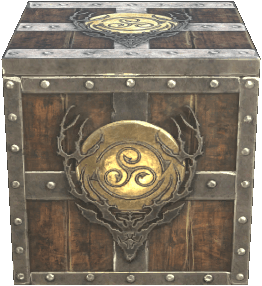 Crown Crates
Crown Crate Tracker users have recorded the following.
17,007 crates
68,028 cards
2,923 cards
17.19% chance
Drop Rates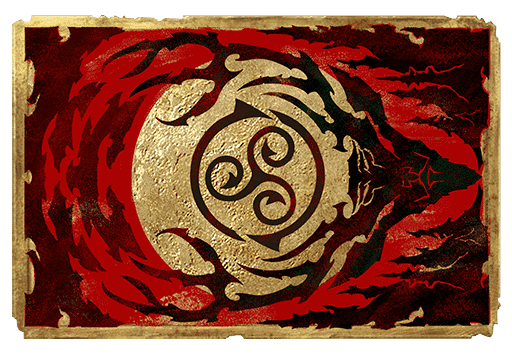 Reward numbers do not indicate the order of your cards. Card positions are randomized when you open a crate.
The Bonus card for this crate is Reward 5. It always appears in the middle if you've earned one.
Crate

Possible

Reward 1

Impossible

Reward 2

Impossible

Reward 3

Impossible

Reward 4

Impossible

Bonus card

Possible

Crate

Possible

Reward 1

Impossible

Reward 2

Possible

Reward 3

Impossible

Reward 4

Impossible

Bonus card

Possible

Crate

Possible

Reward 1

Possible

Reward 2

Possible

Reward 3

Impossible

Reward 4

Impossible

Bonus card

Possible

Crate

Possible

Reward 1

Possible

Reward 2

Possible

Reward 3

Impossible

Reward 4

Impossible

Bonus card

Possible

Crate

Possible

Reward 1

Possible

Reward 2

Possible

Reward 3

Impossible

Reward 4

Impossible

Bonus card

Impossible

Crate

Possible

Reward 1

Possible

Reward 2

Impossible

Reward 3

Possible

Reward 4

Possible

Bonus card

Impossible

Crate

Possible

Reward 1

Possible

Reward 2

Impossible

Reward 3

Possible

Reward 4

Possible

Bonus card

Impossible
Radiant Apex
Crate

Seen: 33

(0.19%)

Reward 1

Seen: 0

(0.00%)

Reward 2

Seen: 0

(0.00%)

Reward 3

Seen: 0

(0.00%)

Reward 4

Seen: 0

(0.00%)

Bonus card

Seen: 33

(1.13%)

Crate

Seen: 13

(0.08%)

Reward 1

Seen: 0

(0.00%)

Reward 2

Seen: 0

(0.00%)

Reward 3

Seen: 0

(0.00%)

Reward 4

Seen: 0

(0.00%)

Bonus card

Seen: 13

(0.44%)

Crate

Seen: 7

(0.04%)

Reward 1

Seen: 0

(0.00%)

Reward 2

Seen: 0

(0.00%)

Reward 3

Seen: 0

(0.00%)

Reward 4

Seen: 0

(0.00%)

Bonus card

Seen: 7

(0.24%)

Crate

Seen: 13

(0.08%)

Reward 1

Seen: 0

(0.00%)

Reward 2

Seen: 0

(0.00%)

Reward 3

Seen: 0

(0.00%)

Reward 4

Seen: 0

(0.00%)

Bonus card

Seen: 13

(0.44%)
Apex
Crate

Seen: 343

(2.02%)

Reward 1

Seen: 0

(0.00%)

Reward 2

Seen: 20

(0.12%)

Reward 3

Seen: 0

(0.00%)

Reward 4

Seen: 0

(0.00%)

Bonus card

Seen: 323

(11.05%)

Crate

Seen: 47

(0.28%)

Reward 1

Seen: 0

(0.00%)

Reward 2

Seen: 3

(0.02%)

Reward 3

Seen: 0

(0.00%)

Reward 4

Seen: 0

(0.00%)

Bonus card

Seen: 44

(1.51%)

Crate

Seen: 64

(0.38%)

Reward 1

Seen: 0

(0.00%)

Reward 2

Seen: 1

(0.01%)

Reward 3

Seen: 0

(0.00%)

Reward 4

Seen: 0

(0.00%)

Bonus card

Seen: 63

(2.16%)

Crate

Seen: 56

(0.33%)

Reward 1

Seen: 0

(0.00%)

Reward 2

Seen: 3

(0.02%)

Reward 3

Seen: 0

(0.00%)

Reward 4

Seen: 0

(0.00%)

Bonus card

Seen: 53

(1.81%)

Crate

Seen: 57

(0.34%)

Reward 1

Seen: 0

(0.00%)

Reward 2

Seen: 6

(0.04%)

Reward 3

Seen: 0

(0.00%)

Reward 4

Seen: 0

(0.00%)

Bonus card

Seen: 51

(1.74%)

Crate

Seen: 48

(0.28%)

Reward 1

Seen: 0

(0.00%)

Reward 2

Seen: 3

(0.02%)

Reward 3

Seen: 0

(0.00%)

Reward 4

Seen: 0

(0.00%)

Bonus card

Seen: 45

(1.54%)

Crate

Seen: 49

(0.29%)

Reward 1

Seen: 0

(0.00%)

Reward 2

Seen: 4

(0.02%)

Reward 3

Seen: 0

(0.00%)

Reward 4

Seen: 0

(0.00%)

Bonus card

Seen: 45

(1.54%)

Crate

Seen: 22

(0.13%)

Reward 1

Seen: 0

(0.00%)

Reward 2

Seen: 0

(0.00%)

Reward 3

Seen: 0

(0.00%)

Reward 4

Seen: 0

(0.00%)

Bonus card

Seen: 22

(0.75%)
Legendary
Crate

Seen: 2432

(14.30%)

Reward 1

Seen: 590

(3.47%)

Reward 2

Seen: 1089

(6.40%)

Reward 3

Seen: 0

(0.00%)

Reward 4

Seen: 0

(0.00%)

Bonus card

Seen: 866

(29.63%)

Crate

Seen: 106

(0.62%)

Reward 1

Seen: 19

(0.11%)

Reward 2

Seen: 34

(0.20%)

Reward 3

Seen: 0

(0.00%)

Reward 4

Seen: 0

(0.00%)

Bonus card

Seen: 54

(1.85%)

Crate

Seen: 104

(0.61%)

Reward 1

Seen: 14

(0.08%)

Reward 2

Seen: 31

(0.18%)

Reward 3

Seen: 0

(0.00%)

Reward 4

Seen: 0

(0.00%)

Bonus card

Seen: 60

(2.05%)

Crate

Seen: 95

(0.56%)

Reward 1

Seen: 14

(0.08%)

Reward 2

Seen: 27

(0.16%)

Reward 3

Seen: 0

(0.00%)

Reward 4

Seen: 0

(0.00%)

Bonus card

Seen: 54

(1.85%)

Crate

Seen: 104

(0.61%)

Reward 1

Seen: 14

(0.08%)

Reward 2

Seen: 28

(0.16%)

Reward 3

Seen: 0

(0.00%)

Reward 4

Seen: 0

(0.00%)

Bonus card

Seen: 63

(2.16%)

Crate

Seen: 119

(0.70%)

Reward 1

Seen: 20

(0.12%)

Reward 2

Seen: 36

(0.21%)

Reward 3

Seen: 0

(0.00%)

Reward 4

Seen: 0

(0.00%)

Bonus card

Seen: 63

(2.16%)

Crate

Seen: 102

(0.60%)

Reward 1

Seen: 12

(0.07%)

Reward 2

Seen: 26

(0.15%)

Reward 3

Seen: 0

(0.00%)

Reward 4

Seen: 0

(0.00%)

Bonus card

Seen: 65

(2.22%)

Crate

Seen: 107

(0.63%)

Reward 1

Seen: 19

(0.11%)

Reward 2

Seen: 40

(0.24%)

Reward 3

Seen: 0

(0.00%)

Reward 4

Seen: 0

(0.00%)

Bonus card

Seen: 48

(1.64%)

Crate

Seen: 109

(0.64%)

Reward 1

Seen: 27

(0.16%)

Reward 2

Seen: 24

(0.14%)

Reward 3

Seen: 0

(0.00%)

Reward 4

Seen: 0

(0.00%)

Bonus card

Seen: 58

(1.98%)

Crate

Seen: 113

(0.66%)

Reward 1

Seen: 16

(0.09%)

Reward 2

Seen: 40

(0.24%)

Reward 3

Seen: 0

(0.00%)

Reward 4

Seen: 0

(0.00%)

Bonus card

Seen: 57

(1.95%)

Crate

Seen: 117

(0.69%)

Reward 1

Seen: 19

(0.11%)

Reward 2

Seen: 32

(0.19%)

Reward 3

Seen: 0

(0.00%)

Reward 4

Seen: 0

(0.00%)

Bonus card

Seen: 66

(2.26%)

Crate

Seen: 119

(0.70%)

Reward 1

Seen: 21

(0.12%)

Reward 2

Seen: 33

(0.19%)

Reward 3

Seen: 0

(0.00%)

Reward 4

Seen: 0

(0.00%)

Bonus card

Seen: 66

(2.26%)

Crate

Seen: 821

(4.83%)

Reward 1

Seen: 291

(1.71%)

Reward 2

Seen: 540

(3.18%)

Reward 3

Seen: 0

(0.00%)

Reward 4

Seen: 0

(0.00%)

Bonus card

Seen: 0

(0.00%)

Crate

Seen: 105

(0.62%)

Reward 1

Seen: 31

(0.18%)

Reward 2

Seen: 74

(0.44%)

Reward 3

Seen: 0

(0.00%)

Reward 4

Seen: 0

(0.00%)

Bonus card

Seen: 0

(0.00%)

Crate

Seen: 110

(0.65%)

Reward 1

Seen: 20

(0.12%)

Reward 2

Seen: 36

(0.21%)

Reward 3

Seen: 0

(0.00%)

Reward 4

Seen: 0

(0.00%)

Bonus card

Seen: 54

(1.85%)

Crate

Seen: 106

(0.62%)

Reward 1

Seen: 22

(0.13%)

Reward 2

Seen: 31

(0.18%)

Reward 3

Seen: 0

(0.00%)

Reward 4

Seen: 0

(0.00%)

Bonus card

Seen: 53

(1.81%)

Crate

Seen: 110

(0.65%)

Reward 1

Seen: 18

(0.11%)

Reward 2

Seen: 38

(0.22%)

Reward 3

Seen: 0

(0.00%)

Reward 4

Seen: 0

(0.00%)

Bonus card

Seen: 55

(1.88%)

Crate

Seen: 82

(0.48%)

Reward 1

Seen: 13

(0.08%)

Reward 2

Seen: 19

(0.11%)

Reward 3

Seen: 0

(0.00%)

Reward 4

Seen: 0

(0.00%)

Bonus card

Seen: 50

(1.71%)
Epic
Crate

Seen: 3644

(21.43%)

Reward 1

Seen: 746

(4.39%)

Reward 2

Seen: 1487

(8.74%)

Reward 3

Seen: 0

(0.00%)

Reward 4

Seen: 0

(0.00%)

Bonus card

Seen: 1701

(58.19%)

Crate

Seen: 210

(1.23%)

Reward 1

Seen: 24

(0.14%)

Reward 2

Seen: 59

(0.35%)

Reward 3

Seen: 0

(0.00%)

Reward 4

Seen: 0

(0.00%)

Bonus card

Seen: 128

(4.38%)

Crate

Seen: 219

(1.29%)

Reward 1

Seen: 26

(0.15%)

Reward 2

Seen: 49

(0.29%)

Reward 3

Seen: 0

(0.00%)

Reward 4

Seen: 0

(0.00%)

Bonus card

Seen: 145

(4.96%)

Crate

Seen: 253

(1.49%)

Reward 1

Seen: 41

(0.24%)

Reward 2

Seen: 65

(0.38%)

Reward 3

Seen: 0

(0.00%)

Reward 4

Seen: 0

(0.00%)

Bonus card

Seen: 149

(5.10%)

Crate

Seen: 224

(1.32%)

Reward 1

Seen: 27

(0.16%)

Reward 2

Seen: 60

(0.35%)

Reward 3

Seen: 0

(0.00%)

Reward 4

Seen: 0

(0.00%)

Bonus card

Seen: 137

(4.69%)

Crate

Seen: 191

(1.12%)

Reward 1

Seen: 27

(0.16%)

Reward 2

Seen: 50

(0.29%)

Reward 3

Seen: 0

(0.00%)

Reward 4

Seen: 0

(0.00%)

Bonus card

Seen: 116

(3.97%)

Crate

Seen: 217

(1.28%)

Reward 1

Seen: 33

(0.19%)

Reward 2

Seen: 63

(0.37%)

Reward 3

Seen: 0

(0.00%)

Reward 4

Seen: 0

(0.00%)

Bonus card

Seen: 122

(4.17%)

Crate

Seen: 208

(1.22%)

Reward 1

Seen: 24

(0.14%)

Reward 2

Seen: 58

(0.34%)

Reward 3

Seen: 0

(0.00%)

Reward 4

Seen: 0

(0.00%)

Bonus card

Seen: 126

(4.31%)

Crate

Seen: 222

(1.31%)

Reward 1

Seen: 24

(0.14%)

Reward 2

Seen: 57

(0.34%)

Reward 3

Seen: 0

(0.00%)

Reward 4

Seen: 0

(0.00%)

Bonus card

Seen: 141

(4.82%)

Crate

Seen: 200

(1.18%)

Reward 1

Seen: 31

(0.18%)

Reward 2

Seen: 43

(0.25%)

Reward 3

Seen: 0

(0.00%)

Reward 4

Seen: 0

(0.00%)

Bonus card

Seen: 127

(4.34%)

Crate

Seen: 222

(1.31%)

Reward 1

Seen: 30

(0.18%)

Reward 2

Seen: 48

(0.28%)

Reward 3

Seen: 0

(0.00%)

Reward 4

Seen: 0

(0.00%)

Bonus card

Seen: 145

(4.96%)

Crate

Seen: 106

(0.62%)

Reward 1

Seen: 29

(0.17%)

Reward 2

Seen: 77

(0.45%)

Reward 3

Seen: 0

(0.00%)

Reward 4

Seen: 0

(0.00%)

Bonus card

Seen: 0

(0.00%)

Crate

Seen: 1002

(5.89%)

Reward 1

Seen: 343

(2.02%)

Reward 2

Seen: 673

(3.96%)

Reward 3

Seen: 0

(0.00%)

Reward 4

Seen: 0

(0.00%)

Bonus card

Seen: 0

(0.00%)

Crate

Seen: 219

(1.29%)

Reward 1

Seen: 25

(0.15%)

Reward 2

Seen: 64

(0.38%)

Reward 3

Seen: 0

(0.00%)

Reward 4

Seen: 0

(0.00%)

Bonus card

Seen: 133

(4.55%)

Crate

Seen: 228

(1.34%)

Reward 1

Seen: 34

(0.20%)

Reward 2

Seen: 71

(0.42%)

Reward 3

Seen: 0

(0.00%)

Reward 4

Seen: 0

(0.00%)

Bonus card

Seen: 123

(4.21%)

Crate

Seen: 187

(1.10%)

Reward 1

Seen: 28

(0.16%)

Reward 2

Seen: 50

(0.29%)

Reward 3

Seen: 0

(0.00%)

Reward 4

Seen: 0

(0.00%)

Bonus card

Seen: 109

(3.73%)
Superior
Crate

Seen: 14598

(85.84%)

Reward 1

Seen: 1212

(7.13%)

Reward 2

Seen: 14411

(84.74%)

Reward 3

Seen: 0

(0.00%)

Reward 4

Seen: 0

(0.00%)

Bonus card

Seen: 0

(0.00%)

Crate

Seen: 771

(4.53%)

Reward 1

Seen: 54

(0.32%)

Reward 2

Seen: 719

(4.23%)

Reward 3

Seen: 0

(0.00%)

Reward 4

Seen: 0

(0.00%)

Bonus card

Seen: 0

(0.00%)

Crate

Seen: 732

(4.30%)

Reward 1

Seen: 57

(0.34%)

Reward 2

Seen: 676

(3.97%)

Reward 3

Seen: 0

(0.00%)

Reward 4

Seen: 0

(0.00%)

Bonus card

Seen: 0

(0.00%)

Crate

Seen: 753

(4.43%)

Reward 1

Seen: 57

(0.34%)

Reward 2

Seen: 698

(4.10%)

Reward 3

Seen: 0

(0.00%)

Reward 4

Seen: 0

(0.00%)

Bonus card

Seen: 0

(0.00%)

Crate

Seen: 743

(4.37%)

Reward 1

Seen: 64

(0.38%)

Reward 2

Seen: 683

(4.02%)

Reward 3

Seen: 0

(0.00%)

Reward 4

Seen: 0

(0.00%)

Bonus card

Seen: 0

(0.00%)

Crate

Seen: 748

(4.40%)

Reward 1

Seen: 51

(0.30%)

Reward 2

Seen: 699

(4.11%)

Reward 3

Seen: 0

(0.00%)

Reward 4

Seen: 0

(0.00%)

Bonus card

Seen: 0

(0.00%)

Crate

Seen: 749

(4.40%)

Reward 1

Seen: 54

(0.32%)

Reward 2

Seen: 696

(4.09%)

Reward 3

Seen: 0

(0.00%)

Reward 4

Seen: 0

(0.00%)

Bonus card

Seen: 0

(0.00%)

Crate

Seen: 708

(4.16%)

Reward 1

Seen: 60

(0.35%)

Reward 2

Seen: 649

(3.82%)

Reward 3

Seen: 0

(0.00%)

Reward 4

Seen: 0

(0.00%)

Bonus card

Seen: 0

(0.00%)

Crate

Seen: 750

(4.41%)

Reward 1

Seen: 63

(0.37%)

Reward 2

Seen: 689

(4.05%)

Reward 3

Seen: 0

(0.00%)

Reward 4

Seen: 0

(0.00%)

Bonus card

Seen: 0

(0.00%)

Crate

Seen: 714

(4.20%)

Reward 1

Seen: 57

(0.34%)

Reward 2

Seen: 659

(3.87%)

Reward 3

Seen: 0

(0.00%)

Reward 4

Seen: 0

(0.00%)

Bonus card

Seen: 0

(0.00%)

Crate

Seen: 718

(4.22%)

Reward 1

Seen: 52

(0.31%)

Reward 2

Seen: 669

(3.93%)

Reward 3

Seen: 0

(0.00%)

Reward 4

Seen: 0

(0.00%)

Bonus card

Seen: 0

(0.00%)

Crate

Seen: 742

(4.36%)

Reward 1

Seen: 42

(0.25%)

Reward 2

Seen: 700

(4.12%)

Reward 3

Seen: 0

(0.00%)

Reward 4

Seen: 0

(0.00%)

Bonus card

Seen: 0

(0.00%)

Crate

Seen: 707

(4.16%)

Reward 1

Seen: 68

(0.40%)

Reward 2

Seen: 640

(3.76%)

Reward 3

Seen: 0

(0.00%)

Reward 4

Seen: 0

(0.00%)

Bonus card

Seen: 0

(0.00%)

Crate

Seen: 764

(4.49%)

Reward 1

Seen: 54

(0.32%)

Reward 2

Seen: 712

(4.19%)

Reward 3

Seen: 0

(0.00%)

Reward 4

Seen: 0

(0.00%)

Bonus card

Seen: 0

(0.00%)

Crate

Seen: 765

(4.50%)

Reward 1

Seen: 62

(0.36%)

Reward 2

Seen: 705

(4.15%)

Reward 3

Seen: 0

(0.00%)

Reward 4

Seen: 0

(0.00%)

Bonus card

Seen: 0

(0.00%)

Crate

Seen: 731

(4.30%)

Reward 1

Seen: 63

(0.37%)

Reward 2

Seen: 668

(3.93%)

Reward 3

Seen: 0

(0.00%)

Reward 4

Seen: 0

(0.00%)

Bonus card

Seen: 0

(0.00%)

Crate

Seen: 724

(4.26%)

Reward 1

Seen: 50

(0.29%)

Reward 2

Seen: 678

(3.99%)

Reward 3

Seen: 0

(0.00%)

Reward 4

Seen: 0

(0.00%)

Bonus card

Seen: 0

(0.00%)

Crate

Seen: 762

(4.48%)

Reward 1

Seen: 63

(0.37%)

Reward 2

Seen: 701

(4.12%)

Reward 3

Seen: 0

(0.00%)

Reward 4

Seen: 0

(0.00%)

Bonus card

Seen: 0

(0.00%)

Crate

Seen: 735

(4.32%)

Reward 1

Seen: 57

(0.34%)

Reward 2

Seen: 681

(4.00%)

Reward 3

Seen: 0

(0.00%)

Reward 4

Seen: 0

(0.00%)

Bonus card

Seen: 0

(0.00%)

Crate

Seen: 764

(4.49%)

Reward 1

Seen: 54

(0.32%)

Reward 2

Seen: 710

(4.17%)

Reward 3

Seen: 0

(0.00%)

Reward 4

Seen: 0

(0.00%)

Bonus card

Seen: 0

(0.00%)

Crate

Seen: 741

(4.36%)

Reward 1

Seen: 70

(0.41%)

Reward 2

Seen: 676

(3.97%)

Reward 3

Seen: 0

(0.00%)

Reward 4

Seen: 0

(0.00%)

Bonus card

Seen: 0

(0.00%)

Crate

Seen: 762

(4.48%)

Reward 1

Seen: 60

(0.35%)

Reward 2

Seen: 703

(4.13%)

Reward 3

Seen: 0

(0.00%)

Reward 4

Seen: 0

(0.00%)

Bonus card

Seen: 0

(0.00%)
Fine
Crate

Seen: 12191

(71.68%)

Reward 1

Seen: 9367

(55.08%)

Reward 2

Seen: 0

(0.00%)

Reward 3

Seen: 5079

(29.86%)

Reward 4

Seen: 1692

(9.95%)

Bonus card

Seen: 0

(0.00%)

Crate

Seen: 1069

(6.29%)

Reward 1

Seen: 656

(3.86%)

Reward 2

Seen: 0

(0.00%)

Reward 3

Seen: 430

(2.53%)

Reward 4

Seen: 0

(0.00%)

Bonus card

Seen: 0

(0.00%)

Crate

Seen: 821

(4.83%)

Reward 1

Seen: 459

(2.70%)

Reward 2

Seen: 0

(0.00%)

Reward 3

Seen: 373

(2.19%)

Reward 4

Seen: 0

(0.00%)

Bonus card

Seen: 0

(0.00%)

Crate

Seen: 773

(4.55%)

Reward 1

Seen: 441

(2.59%)

Reward 2

Seen: 0

(0.00%)

Reward 3

Seen: 342

(2.01%)

Reward 4

Seen: 0

(0.00%)

Bonus card

Seen: 0

(0.00%)

Crate

Seen: 794

(4.67%)

Reward 1

Seen: 449

(2.64%)

Reward 2

Seen: 0

(0.00%)

Reward 3

Seen: 351

(2.06%)

Reward 4

Seen: 0

(0.00%)

Bonus card

Seen: 0

(0.00%)

Crate

Seen: 1047

(6.16%)

Reward 1

Seen: 618

(3.63%)

Reward 2

Seen: 0

(0.00%)

Reward 3

Seen: 444

(2.61%)

Reward 4

Seen: 0

(0.00%)

Bonus card

Seen: 0

(0.00%)

Crate

Seen: 1104

(6.49%)

Reward 1

Seen: 628

(3.69%)

Reward 2

Seen: 0

(0.00%)

Reward 3

Seen: 491

(2.89%)

Reward 4

Seen: 0

(0.00%)

Bonus card

Seen: 0

(0.00%)

Crate

Seen: 1054

(6.20%)

Reward 1

Seen: 615

(3.62%)

Reward 2

Seen: 0

(0.00%)

Reward 3

Seen: 451

(2.65%)

Reward 4

Seen: 0

(0.00%)

Bonus card

Seen: 0

(0.00%)

Crate

Seen: 1026

(6.03%)

Reward 1

Seen: 630

(3.70%)

Reward 2

Seen: 0

(0.00%)

Reward 3

Seen: 416

(2.45%)

Reward 4

Seen: 0

(0.00%)

Bonus card

Seen: 0

(0.00%)

Crate

Seen: 1085

(6.38%)

Reward 1

Seen: 658

(3.87%)

Reward 2

Seen: 0

(0.00%)

Reward 3

Seen: 447

(2.63%)

Reward 4

Seen: 0

(0.00%)

Bonus card

Seen: 0

(0.00%)

Crate

Seen: 4243

(24.95%)

Reward 1

Seen: 2833

(16.66%)

Reward 2

Seen: 0

(0.00%)

Reward 3

Seen: 0

(0.00%)

Reward 4

Seen: 1692

(9.95%)

Bonus card

Seen: 0

(0.00%)

Crate

Seen: 415

(2.44%)

Reward 1

Seen: 202

(1.19%)

Reward 2

Seen: 0

(0.00%)

Reward 3

Seen: 218

(1.28%)

Reward 4

Seen: 0

(0.00%)

Bonus card

Seen: 0

(0.00%)

Crate

Seen: 433

(2.55%)

Reward 1

Seen: 234

(1.38%)

Reward 2

Seen: 0

(0.00%)

Reward 3

Seen: 200

(1.18%)

Reward 4

Seen: 0

(0.00%)

Bonus card

Seen: 0

(0.00%)

Crate

Seen: 454

(2.67%)

Reward 1

Seen: 235

(1.38%)

Reward 2

Seen: 0

(0.00%)

Reward 3

Seen: 221

(1.30%)

Reward 4

Seen: 0

(0.00%)

Bonus card

Seen: 0

(0.00%)

Crate

Seen: 483

(2.84%)

Reward 1

Seen: 252

(1.48%)

Reward 2

Seen: 0

(0.00%)

Reward 3

Seen: 234

(1.38%)

Reward 4

Seen: 0

(0.00%)

Bonus card

Seen: 0

(0.00%)

Crate

Seen: 458

(2.69%)

Reward 1

Seen: 220

(1.29%)

Reward 2

Seen: 0

(0.00%)

Reward 3

Seen: 242

(1.42%)

Reward 4

Seen: 0

(0.00%)

Bonus card

Seen: 0

(0.00%)

Crate

Seen: 454

(2.67%)

Reward 1

Seen: 237

(1.39%)

Reward 2

Seen: 0

(0.00%)

Reward 3

Seen: 219

(1.29%)

Reward 4

Seen: 0

(0.00%)

Bonus card

Seen: 0

(0.00%)
Common
Crate

Seen: 16681

(98.08%)

Reward 1

Seen: 5092

(29.94%)

Reward 2

Seen: 0

(0.00%)

Reward 3

Seen: 11928

(70.14%)

Reward 4

Seen: 15315

(90.05%)

Bonus card

Seen: 0

(0.00%)

Crate

Seen: 6346

(37.31%)

Reward 1

Seen: 804

(4.73%)

Reward 2

Seen: 0

(0.00%)

Reward 3

Seen: 4694

(27.60%)

Reward 4

Seen: 1516

(8.91%)

Bonus card

Seen: 0

(0.00%)

Crate

Seen: 2623

(15.42%)

Reward 1

Seen: 2623

(15.42%)

Reward 2

Seen: 0

(0.00%)

Reward 3

Seen: 0

(0.00%)

Reward 4

Seen: 0

(0.00%)

Bonus card

Seen: 0

(0.00%)

Crate

Seen: 7439

(43.74%)

Reward 1

Seen: 837

(4.92%)

Reward 2

Seen: 0

(0.00%)

Reward 3

Seen: 1188

(6.99%)

Reward 4

Seen: 6200

(36.46%)

Bonus card

Seen: 0

(0.00%)

Crate

Seen: 1596

(9.38%)

Reward 1

Seen: 114

(0.67%)

Reward 2

Seen: 0

(0.00%)

Reward 3

Seen: 1152

(6.77%)

Reward 4

Seen: 376

(2.21%)

Bonus card

Seen: 0

(0.00%)

Crate

Seen: 1689

(9.93%)

Reward 1

Seen: 100

(0.59%)

Reward 2

Seen: 0

(0.00%)

Reward 3

Seen: 1215

(7.14%)

Reward 4

Seen: 406

(2.39%)

Bonus card

Seen: 0

(0.00%)

Crate

Seen: 1685

(9.91%)

Reward 1

Seen: 100

(0.59%)

Reward 2

Seen: 0

(0.00%)

Reward 3

Seen: 1236

(7.27%)

Reward 4

Seen: 386

(2.27%)

Bonus card

Seen: 0

(0.00%)

Crate

Seen: 1867

(10.98%)

Reward 1

Seen: 93

(0.55%)

Reward 2

Seen: 0

(0.00%)

Reward 3

Seen: 308

(1.81%)

Reward 4

Seen: 1508

(8.87%)

Bonus card

Seen: 0

(0.00%)

Crate

Seen: 1924

(11.31%)

Reward 1

Seen: 113

(0.66%)

Reward 2

Seen: 0

(0.00%)

Reward 3

Seen: 296

(1.74%)

Reward 4

Seen: 1546

(9.09%)

Bonus card

Seen: 0

(0.00%)

Crate

Seen: 1822

(10.71%)

Reward 1

Seen: 96

(0.56%)

Reward 2

Seen: 0

(0.00%)

Reward 3

Seen: 289

(1.70%)

Reward 4

Seen: 1480

(8.70%)

Bonus card

Seen: 0

(0.00%)

Crate

Seen: 1668

(9.81%)

Reward 1

Seen: 105

(0.62%)

Reward 2

Seen: 0

(0.00%)

Reward 3

Seen: 1219

(7.17%)

Reward 4

Seen: 377

(2.22%)

Bonus card

Seen: 0

(0.00%)

Crate

Seen: 1916

(11.27%)

Reward 1

Seen: 107

(0.63%)

Reward 2

Seen: 0

(0.00%)

Reward 3

Seen: 331

(1.95%)

Reward 4

Seen: 1520

(8.94%)

Bonus card

Seen: 0

(0.00%)