Hollowjack Crates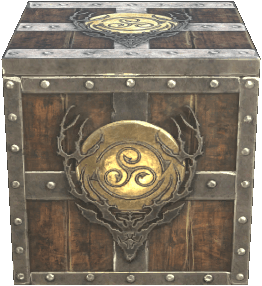 Crown Crates
Crown Crate Tracker users have recorded the following.
11,557 crates
46,228 cards
1,996 cards
17.27% chance
Drop Rates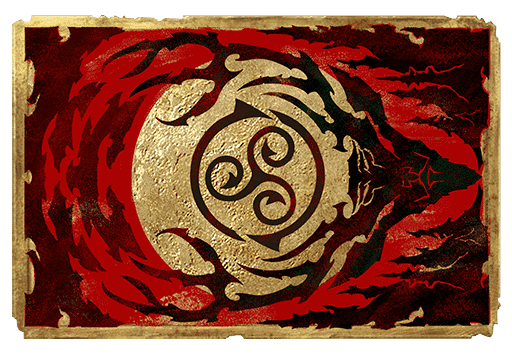 Reward numbers do not indicate the order of your cards. Card positions are randomized when you open a crate.
The Bonus card for this crate is Reward 5. It always appears in the middle if you've earned one.
Crate

Possible

Reward 1

Impossible

Reward 2

Impossible

Reward 3

Impossible

Reward 4

Impossible

Bonus card

Possible

Crate

Possible

Reward 1

Impossible

Reward 2

Possible

Reward 3

Impossible

Reward 4

Impossible

Bonus card

Possible

Crate

Possible

Reward 1

Possible

Reward 2

Possible

Reward 3

Impossible

Reward 4

Impossible

Bonus card

Possible

Crate

Possible

Reward 1

Possible

Reward 2

Possible

Reward 3

Impossible

Reward 4

Impossible

Bonus card

Possible

Crate

Possible

Reward 1

Possible

Reward 2

Possible

Reward 3

Impossible

Reward 4

Impossible

Bonus card

Impossible

Crate

Possible

Reward 1

Possible

Reward 2

Impossible

Reward 3

Possible

Reward 4

Possible

Bonus card

Impossible

Crate

Possible

Reward 1

Possible

Reward 2

Impossible

Reward 3

Possible

Reward 4

Possible

Bonus card

Impossible
Radiant Apex
Crate

Seen: 20

(0.17%)

Reward 1

Seen: 0

(0.00%)

Reward 2

Seen: 0

(0.00%)

Reward 3

Seen: 0

(0.00%)

Reward 4

Seen: 0

(0.00%)

Bonus card

Seen: 20

(1.00%)

Crate

Seen: 7

(0.06%)

Reward 1

Seen: 0

(0.00%)

Reward 2

Seen: 0

(0.00%)

Reward 3

Seen: 0

(0.00%)

Reward 4

Seen: 0

(0.00%)

Bonus card

Seen: 7

(0.35%)

Crate

Seen: 4

(0.03%)

Reward 1

Seen: 0

(0.00%)

Reward 2

Seen: 0

(0.00%)

Reward 3

Seen: 0

(0.00%)

Reward 4

Seen: 0

(0.00%)

Bonus card

Seen: 4

(0.20%)

Crate

Seen: 9

(0.08%)

Reward 1

Seen: 0

(0.00%)

Reward 2

Seen: 0

(0.00%)

Reward 3

Seen: 0

(0.00%)

Reward 4

Seen: 0

(0.00%)

Bonus card

Seen: 9

(0.45%)
Apex
Crate

Seen: 213

(1.84%)

Reward 1

Seen: 0

(0.00%)

Reward 2

Seen: 14

(0.12%)

Reward 3

Seen: 0

(0.00%)

Reward 4

Seen: 0

(0.00%)

Bonus card

Seen: 199

(9.97%)

Crate

Seen: 29

(0.25%)

Reward 1

Seen: 0

(0.00%)

Reward 2

Seen: 2

(0.02%)

Reward 3

Seen: 0

(0.00%)

Reward 4

Seen: 0

(0.00%)

Bonus card

Seen: 27

(1.35%)

Crate

Seen: 41

(0.35%)

Reward 1

Seen: 0

(0.00%)

Reward 2

Seen: 0

(0.00%)

Reward 3

Seen: 0

(0.00%)

Reward 4

Seen: 0

(0.00%)

Bonus card

Seen: 41

(2.05%)

Crate

Seen: 30

(0.26%)

Reward 1

Seen: 0

(0.00%)

Reward 2

Seen: 2

(0.02%)

Reward 3

Seen: 0

(0.00%)

Reward 4

Seen: 0

(0.00%)

Bonus card

Seen: 28

(1.40%)

Crate

Seen: 35

(0.30%)

Reward 1

Seen: 0

(0.00%)

Reward 2

Seen: 4

(0.03%)

Reward 3

Seen: 0

(0.00%)

Reward 4

Seen: 0

(0.00%)

Bonus card

Seen: 31

(1.55%)

Crate

Seen: 33

(0.29%)

Reward 1

Seen: 0

(0.00%)

Reward 2

Seen: 3

(0.03%)

Reward 3

Seen: 0

(0.00%)

Reward 4

Seen: 0

(0.00%)

Bonus card

Seen: 30

(1.50%)

Crate

Seen: 32

(0.28%)

Reward 1

Seen: 0

(0.00%)

Reward 2

Seen: 3

(0.03%)

Reward 3

Seen: 0

(0.00%)

Reward 4

Seen: 0

(0.00%)

Bonus card

Seen: 29

(1.45%)

Crate

Seen: 13

(0.11%)

Reward 1

Seen: 0

(0.00%)

Reward 2

Seen: 0

(0.00%)

Reward 3

Seen: 0

(0.00%)

Reward 4

Seen: 0

(0.00%)

Bonus card

Seen: 13

(0.65%)
Legendary
Crate

Seen: 1609

(13.92%)

Reward 1

Seen: 387

(3.35%)

Reward 2

Seen: 707

(6.12%)

Reward 3

Seen: 0

(0.00%)

Reward 4

Seen: 0

(0.00%)

Bonus card

Seen: 590

(29.56%)

Crate

Seen: 63

(0.55%)

Reward 1

Seen: 12

(0.10%)

Reward 2

Seen: 19

(0.16%)

Reward 3

Seen: 0

(0.00%)

Reward 4

Seen: 0

(0.00%)

Bonus card

Seen: 33

(1.65%)

Crate

Seen: 79

(0.68%)

Reward 1

Seen: 11

(0.10%)

Reward 2

Seen: 23

(0.20%)

Reward 3

Seen: 0

(0.00%)

Reward 4

Seen: 0

(0.00%)

Bonus card

Seen: 46

(2.30%)

Crate

Seen: 57

(0.49%)

Reward 1

Seen: 6

(0.05%)

Reward 2

Seen: 17

(0.15%)

Reward 3

Seen: 0

(0.00%)

Reward 4

Seen: 0

(0.00%)

Bonus card

Seen: 34

(1.70%)

Crate

Seen: 68

(0.59%)

Reward 1

Seen: 8

(0.07%)

Reward 2

Seen: 16

(0.14%)

Reward 3

Seen: 0

(0.00%)

Reward 4

Seen: 0

(0.00%)

Bonus card

Seen: 44

(2.20%)

Crate

Seen: 80

(0.69%)

Reward 1

Seen: 15

(0.13%)

Reward 2

Seen: 19

(0.16%)

Reward 3

Seen: 0

(0.00%)

Reward 4

Seen: 0

(0.00%)

Bonus card

Seen: 46

(2.30%)

Crate

Seen: 79

(0.68%)

Reward 1

Seen: 11

(0.10%)

Reward 2

Seen: 20

(0.17%)

Reward 3

Seen: 0

(0.00%)

Reward 4

Seen: 0

(0.00%)

Bonus card

Seen: 49

(2.45%)

Crate

Seen: 66

(0.57%)

Reward 1

Seen: 9

(0.08%)

Reward 2

Seen: 25

(0.22%)

Reward 3

Seen: 0

(0.00%)

Reward 4

Seen: 0

(0.00%)

Bonus card

Seen: 32

(1.60%)

Crate

Seen: 71

(0.61%)

Reward 1

Seen: 15

(0.13%)

Reward 2

Seen: 15

(0.13%)

Reward 3

Seen: 0

(0.00%)

Reward 4

Seen: 0

(0.00%)

Bonus card

Seen: 41

(2.05%)

Crate

Seen: 67

(0.58%)

Reward 1

Seen: 8

(0.07%)

Reward 2

Seen: 24

(0.21%)

Reward 3

Seen: 0

(0.00%)

Reward 4

Seen: 0

(0.00%)

Bonus card

Seen: 35

(1.75%)

Crate

Seen: 66

(0.57%)

Reward 1

Seen: 11

(0.10%)

Reward 2

Seen: 17

(0.15%)

Reward 3

Seen: 0

(0.00%)

Reward 4

Seen: 0

(0.00%)

Bonus card

Seen: 38

(1.90%)

Crate

Seen: 87

(0.75%)

Reward 1

Seen: 14

(0.12%)

Reward 2

Seen: 24

(0.21%)

Reward 3

Seen: 0

(0.00%)

Reward 4

Seen: 0

(0.00%)

Bonus card

Seen: 50

(2.51%)

Crate

Seen: 550

(4.76%)

Reward 1

Seen: 199

(1.72%)

Reward 2

Seen: 360

(3.11%)

Reward 3

Seen: 0

(0.00%)

Reward 4

Seen: 0

(0.00%)

Bonus card

Seen: 0

(0.00%)

Crate

Seen: 71

(0.61%)

Reward 1

Seen: 21

(0.18%)

Reward 2

Seen: 50

(0.43%)

Reward 3

Seen: 0

(0.00%)

Reward 4

Seen: 0

(0.00%)

Bonus card

Seen: 0

(0.00%)

Crate

Seen: 78

(0.67%)

Reward 1

Seen: 17

(0.15%)

Reward 2

Seen: 25

(0.22%)

Reward 3

Seen: 0

(0.00%)

Reward 4

Seen: 0

(0.00%)

Bonus card

Seen: 36

(1.80%)

Crate

Seen: 66

(0.57%)

Reward 1

Seen: 12

(0.10%)

Reward 2

Seen: 19

(0.16%)

Reward 3

Seen: 0

(0.00%)

Reward 4

Seen: 0

(0.00%)

Bonus card

Seen: 35

(1.75%)

Crate

Seen: 66

(0.57%)

Reward 1

Seen: 10

(0.09%)

Reward 2

Seen: 21

(0.18%)

Reward 3

Seen: 0

(0.00%)

Reward 4

Seen: 0

(0.00%)

Bonus card

Seen: 36

(1.80%)

Crate

Seen: 56

(0.48%)

Reward 1

Seen: 8

(0.07%)

Reward 2

Seen: 13

(0.11%)

Reward 3

Seen: 0

(0.00%)

Reward 4

Seen: 0

(0.00%)

Bonus card

Seen: 35

(1.75%)
Epic
Crate

Seen: 2492

(21.56%)

Reward 1

Seen: 490

(4.24%)

Reward 2

Seen: 1005

(8.70%)

Reward 3

Seen: 0

(0.00%)

Reward 4

Seen: 0

(0.00%)

Bonus card

Seen: 1187

(59.47%)

Crate

Seen: 157

(1.36%)

Reward 1

Seen: 18

(0.16%)

Reward 2

Seen: 45

(0.39%)

Reward 3

Seen: 0

(0.00%)

Reward 4

Seen: 0

(0.00%)

Bonus card

Seen: 94

(4.71%)

Crate

Seen: 149

(1.29%)

Reward 1

Seen: 17

(0.15%)

Reward 2

Seen: 32

(0.28%)

Reward 3

Seen: 0

(0.00%)

Reward 4

Seen: 0

(0.00%)

Bonus card

Seen: 100

(5.01%)

Crate

Seen: 179

(1.55%)

Reward 1

Seen: 28

(0.24%)

Reward 2

Seen: 42

(0.36%)

Reward 3

Seen: 0

(0.00%)

Reward 4

Seen: 0

(0.00%)

Bonus card

Seen: 110

(5.51%)

Crate

Seen: 151

(1.31%)

Reward 1

Seen: 17

(0.15%)

Reward 2

Seen: 42

(0.36%)

Reward 3

Seen: 0

(0.00%)

Reward 4

Seen: 0

(0.00%)

Bonus card

Seen: 92

(4.61%)

Crate

Seen: 139

(1.20%)

Reward 1

Seen: 19

(0.16%)

Reward 2

Seen: 40

(0.35%)

Reward 3

Seen: 0

(0.00%)

Reward 4

Seen: 0

(0.00%)

Bonus card

Seen: 81

(4.06%)

Crate

Seen: 158

(1.37%)

Reward 1

Seen: 23

(0.20%)

Reward 2

Seen: 46

(0.40%)

Reward 3

Seen: 0

(0.00%)

Reward 4

Seen: 0

(0.00%)

Bonus card

Seen: 90

(4.51%)

Crate

Seen: 140

(1.21%)

Reward 1

Seen: 18

(0.16%)

Reward 2

Seen: 38

(0.33%)

Reward 3

Seen: 0

(0.00%)

Reward 4

Seen: 0

(0.00%)

Bonus card

Seen: 84

(4.21%)

Crate

Seen: 151

(1.31%)

Reward 1

Seen: 17

(0.15%)

Reward 2

Seen: 41

(0.35%)

Reward 3

Seen: 0

(0.00%)

Reward 4

Seen: 0

(0.00%)

Bonus card

Seen: 93

(4.66%)

Crate

Seen: 143

(1.24%)

Reward 1

Seen: 21

(0.18%)

Reward 2

Seen: 30

(0.26%)

Reward 3

Seen: 0

(0.00%)

Reward 4

Seen: 0

(0.00%)

Bonus card

Seen: 93

(4.66%)

Crate

Seen: 148

(1.28%)

Reward 1

Seen: 18

(0.16%)

Reward 2

Seen: 31

(0.27%)

Reward 3

Seen: 0

(0.00%)

Reward 4

Seen: 0

(0.00%)

Bonus card

Seen: 100

(5.01%)

Crate

Seen: 73

(0.63%)

Reward 1

Seen: 21

(0.18%)

Reward 2

Seen: 52

(0.45%)

Reward 3

Seen: 0

(0.00%)

Reward 4

Seen: 0

(0.00%)

Bonus card

Seen: 0

(0.00%)

Crate

Seen: 654

(5.66%)

Reward 1

Seen: 222

(1.92%)

Reward 2

Seen: 441

(3.82%)

Reward 3

Seen: 0

(0.00%)

Reward 4

Seen: 0

(0.00%)

Bonus card

Seen: 0

(0.00%)

Crate

Seen: 151

(1.31%)

Reward 1

Seen: 17

(0.15%)

Reward 2

Seen: 49

(0.42%)

Reward 3

Seen: 0

(0.00%)

Reward 4

Seen: 0

(0.00%)

Bonus card

Seen: 87

(4.36%)

Crate

Seen: 143

(1.24%)

Reward 1

Seen: 21

(0.18%)

Reward 2

Seen: 44

(0.38%)

Reward 3

Seen: 0

(0.00%)

Reward 4

Seen: 0

(0.00%)

Bonus card

Seen: 78

(3.91%)

Crate

Seen: 130

(1.12%)

Reward 1

Seen: 13

(0.11%)

Reward 2

Seen: 32

(0.28%)

Reward 3

Seen: 0

(0.00%)

Reward 4

Seen: 0

(0.00%)

Bonus card

Seen: 85

(4.26%)
Superior
Crate

Seen: 9950

(86.10%)

Reward 1

Seen: 818

(7.08%)

Reward 2

Seen: 9831

(85.07%)

Reward 3

Seen: 0

(0.00%)

Reward 4

Seen: 0

(0.00%)

Bonus card

Seen: 0

(0.00%)

Crate

Seen: 512

(4.43%)

Reward 1

Seen: 35

(0.30%)

Reward 2

Seen: 479

(4.14%)

Reward 3

Seen: 0

(0.00%)

Reward 4

Seen: 0

(0.00%)

Bonus card

Seen: 0

(0.00%)

Crate

Seen: 496

(4.29%)

Reward 1

Seen: 40

(0.35%)

Reward 2

Seen: 457

(3.95%)

Reward 3

Seen: 0

(0.00%)

Reward 4

Seen: 0

(0.00%)

Bonus card

Seen: 0

(0.00%)

Crate

Seen: 516

(4.46%)

Reward 1

Seen: 33

(0.29%)

Reward 2

Seen: 485

(4.20%)

Reward 3

Seen: 0

(0.00%)

Reward 4

Seen: 0

(0.00%)

Bonus card

Seen: 0

(0.00%)

Crate

Seen: 478

(4.14%)

Reward 1

Seen: 36

(0.31%)

Reward 2

Seen: 444

(3.84%)

Reward 3

Seen: 0

(0.00%)

Reward 4

Seen: 0

(0.00%)

Bonus card

Seen: 0

(0.00%)

Crate

Seen: 520

(4.50%)

Reward 1

Seen: 36

(0.31%)

Reward 2

Seen: 486

(4.21%)

Reward 3

Seen: 0

(0.00%)

Reward 4

Seen: 0

(0.00%)

Bonus card

Seen: 0

(0.00%)

Crate

Seen: 521

(4.51%)

Reward 1

Seen: 35

(0.30%)

Reward 2

Seen: 487

(4.21%)

Reward 3

Seen: 0

(0.00%)

Reward 4

Seen: 0

(0.00%)

Bonus card

Seen: 0

(0.00%)

Crate

Seen: 490

(4.24%)

Reward 1

Seen: 44

(0.38%)

Reward 2

Seen: 447

(3.87%)

Reward 3

Seen: 0

(0.00%)

Reward 4

Seen: 0

(0.00%)

Bonus card

Seen: 0

(0.00%)

Crate

Seen: 522

(4.52%)

Reward 1

Seen: 48

(0.42%)

Reward 2

Seen: 476

(4.12%)

Reward 3

Seen: 0

(0.00%)

Reward 4

Seen: 0

(0.00%)

Bonus card

Seen: 0

(0.00%)

Crate

Seen: 460

(3.98%)

Reward 1

Seen: 35

(0.30%)

Reward 2

Seen: 426

(3.69%)

Reward 3

Seen: 0

(0.00%)

Reward 4

Seen: 0

(0.00%)

Bonus card

Seen: 0

(0.00%)

Crate

Seen: 488

(4.22%)

Reward 1

Seen: 36

(0.31%)

Reward 2

Seen: 455

(3.94%)

Reward 3

Seen: 0

(0.00%)

Reward 4

Seen: 0

(0.00%)

Bonus card

Seen: 0

(0.00%)

Crate

Seen: 518

(4.48%)

Reward 1

Seen: 29

(0.25%)

Reward 2

Seen: 489

(4.23%)

Reward 3

Seen: 0

(0.00%)

Reward 4

Seen: 0

(0.00%)

Bonus card

Seen: 0

(0.00%)

Crate

Seen: 480

(4.15%)

Reward 1

Seen: 48

(0.42%)

Reward 2

Seen: 433

(3.75%)

Reward 3

Seen: 0

(0.00%)

Reward 4

Seen: 0

(0.00%)

Bonus card

Seen: 0

(0.00%)

Crate

Seen: 521

(4.51%)

Reward 1

Seen: 37

(0.32%)

Reward 2

Seen: 485

(4.20%)

Reward 3

Seen: 0

(0.00%)

Reward 4

Seen: 0

(0.00%)

Bonus card

Seen: 0

(0.00%)

Crate

Seen: 503

(4.35%)

Reward 1

Seen: 34

(0.29%)

Reward 2

Seen: 470

(4.07%)

Reward 3

Seen: 0

(0.00%)

Reward 4

Seen: 0

(0.00%)

Bonus card

Seen: 0

(0.00%)

Crate

Seen: 500

(4.33%)

Reward 1

Seen: 50

(0.43%)

Reward 2

Seen: 450

(3.89%)

Reward 3

Seen: 0

(0.00%)

Reward 4

Seen: 0

(0.00%)

Bonus card

Seen: 0

(0.00%)

Crate

Seen: 496

(4.29%)

Reward 1

Seen: 37

(0.32%)

Reward 2

Seen: 462

(4.00%)

Reward 3

Seen: 0

(0.00%)

Reward 4

Seen: 0

(0.00%)

Bonus card

Seen: 0

(0.00%)

Crate

Seen: 535

(4.63%)

Reward 1

Seen: 41

(0.35%)

Reward 2

Seen: 495

(4.28%)

Reward 3

Seen: 0

(0.00%)

Reward 4

Seen: 0

(0.00%)

Bonus card

Seen: 0

(0.00%)

Crate

Seen: 512

(4.43%)

Reward 1

Seen: 41

(0.35%)

Reward 2

Seen: 474

(4.10%)

Reward 3

Seen: 0

(0.00%)

Reward 4

Seen: 0

(0.00%)

Bonus card

Seen: 0

(0.00%)

Crate

Seen: 516

(4.46%)

Reward 1

Seen: 31

(0.27%)

Reward 2

Seen: 485

(4.20%)

Reward 3

Seen: 0

(0.00%)

Reward 4

Seen: 0

(0.00%)

Bonus card

Seen: 0

(0.00%)

Crate

Seen: 513

(4.44%)

Reward 1

Seen: 50

(0.43%)

Reward 2

Seen: 466

(4.03%)

Reward 3

Seen: 0

(0.00%)

Reward 4

Seen: 0

(0.00%)

Bonus card

Seen: 0

(0.00%)

Crate

Seen: 521

(4.51%)

Reward 1

Seen: 42

(0.36%)

Reward 2

Seen: 480

(4.15%)

Reward 3

Seen: 0

(0.00%)

Reward 4

Seen: 0

(0.00%)

Bonus card

Seen: 0

(0.00%)
Fine
Crate

Seen: 8304

(71.85%)

Reward 1

Seen: 6396

(55.34%)

Reward 2

Seen: 0

(0.00%)

Reward 3

Seen: 3477

(30.09%)

Reward 4

Seen: 1152

(9.97%)

Bonus card

Seen: 0

(0.00%)

Crate

Seen: 735

(6.36%)

Reward 1

Seen: 447

(3.87%)

Reward 2

Seen: 0

(0.00%)

Reward 3

Seen: 299

(2.59%)

Reward 4

Seen: 0

(0.00%)

Bonus card

Seen: 0

(0.00%)

Crate

Seen: 553

(4.78%)

Reward 1

Seen: 303

(2.62%)

Reward 2

Seen: 0

(0.00%)

Reward 3

Seen: 256

(2.22%)

Reward 4

Seen: 0

(0.00%)

Bonus card

Seen: 0

(0.00%)

Crate

Seen: 545

(4.72%)

Reward 1

Seen: 316

(2.73%)

Reward 2

Seen: 0

(0.00%)

Reward 3

Seen: 236

(2.04%)

Reward 4

Seen: 0

(0.00%)

Bonus card

Seen: 0

(0.00%)

Crate

Seen: 551

(4.77%)

Reward 1

Seen: 308

(2.67%)

Reward 2

Seen: 0

(0.00%)

Reward 3

Seen: 249

(2.15%)

Reward 4

Seen: 0

(0.00%)

Bonus card

Seen: 0

(0.00%)

Crate

Seen: 736

(6.37%)

Reward 1

Seen: 433

(3.75%)

Reward 2

Seen: 0

(0.00%)

Reward 3

Seen: 315

(2.73%)

Reward 4

Seen: 0

(0.00%)

Bonus card

Seen: 0

(0.00%)

Crate

Seen: 751

(6.50%)

Reward 1

Seen: 436

(3.77%)

Reward 2

Seen: 0

(0.00%)

Reward 3

Seen: 322

(2.79%)

Reward 4

Seen: 0

(0.00%)

Bonus card

Seen: 0

(0.00%)

Crate

Seen: 727

(6.29%)

Reward 1

Seen: 416

(3.60%)

Reward 2

Seen: 0

(0.00%)

Reward 3

Seen: 322

(2.79%)

Reward 4

Seen: 0

(0.00%)

Bonus card

Seen: 0

(0.00%)

Crate

Seen: 670

(5.80%)

Reward 1

Seen: 413

(3.57%)

Reward 2

Seen: 0

(0.00%)

Reward 3

Seen: 271

(2.34%)

Reward 4

Seen: 0

(0.00%)

Bonus card

Seen: 0

(0.00%)

Crate

Seen: 731

(6.33%)

Reward 1

Seen: 436

(3.77%)

Reward 2

Seen: 0

(0.00%)

Reward 3

Seen: 306

(2.65%)

Reward 4

Seen: 0

(0.00%)

Bonus card

Seen: 0

(0.00%)

Crate

Seen: 2921

(25.27%)

Reward 1

Seen: 1965

(17.00%)

Reward 2

Seen: 0

(0.00%)

Reward 3

Seen: 0

(0.00%)

Reward 4

Seen: 1152

(9.97%)

Bonus card

Seen: 0

(0.00%)

Crate

Seen: 268

(2.32%)

Reward 1

Seen: 126

(1.09%)

Reward 2

Seen: 0

(0.00%)

Reward 3

Seen: 145

(1.25%)

Reward 4

Seen: 0

(0.00%)

Bonus card

Seen: 0

(0.00%)

Crate

Seen: 293

(2.54%)

Reward 1

Seen: 146

(1.26%)

Reward 2

Seen: 0

(0.00%)

Reward 3

Seen: 147

(1.27%)

Reward 4

Seen: 0

(0.00%)

Bonus card

Seen: 0

(0.00%)

Crate

Seen: 315

(2.73%)

Reward 1

Seen: 170

(1.47%)

Reward 2

Seen: 0

(0.00%)

Reward 3

Seen: 147

(1.27%)

Reward 4

Seen: 0

(0.00%)

Bonus card

Seen: 0

(0.00%)

Crate

Seen: 322

(2.79%)

Reward 1

Seen: 166

(1.44%)

Reward 2

Seen: 0

(0.00%)

Reward 3

Seen: 158

(1.37%)

Reward 4

Seen: 0

(0.00%)

Bonus card

Seen: 0

(0.00%)

Crate

Seen: 320

(2.77%)

Reward 1

Seen: 157

(1.36%)

Reward 2

Seen: 0

(0.00%)

Reward 3

Seen: 166

(1.44%)

Reward 4

Seen: 0

(0.00%)

Bonus card

Seen: 0

(0.00%)

Crate

Seen: 294

(2.54%)

Reward 1

Seen: 158

(1.37%)

Reward 2

Seen: 0

(0.00%)

Reward 3

Seen: 138

(1.19%)

Reward 4

Seen: 0

(0.00%)

Bonus card

Seen: 0

(0.00%)
Common
Crate

Seen: 11333

(98.06%)

Reward 1

Seen: 3466

(29.99%)

Reward 2

Seen: 0

(0.00%)

Reward 3

Seen: 8080

(69.91%)

Reward 4

Seen: 10405

(90.03%)

Bonus card

Seen: 0

(0.00%)

Crate

Seen: 4278

(37.02%)

Reward 1

Seen: 534

(4.62%)

Reward 2

Seen: 0

(0.00%)

Reward 3

Seen: 3165

(27.39%)

Reward 4

Seen: 1034

(8.95%)

Bonus card

Seen: 0

(0.00%)

Crate

Seen: 1811

(15.67%)

Reward 1

Seen: 1811

(15.67%)

Reward 2

Seen: 0

(0.00%)

Reward 3

Seen: 0

(0.00%)

Reward 4

Seen: 0

(0.00%)

Bonus card

Seen: 0

(0.00%)

Crate

Seen: 5036

(43.58%)

Reward 1

Seen: 564

(4.88%)

Reward 2

Seen: 0

(0.00%)

Reward 3

Seen: 774

(6.70%)

Reward 4

Seen: 4227

(36.58%)

Bonus card

Seen: 0

(0.00%)

Crate

Seen: 1070

(9.26%)

Reward 1

Seen: 76

(0.66%)

Reward 2

Seen: 0

(0.00%)

Reward 3

Seen: 777

(6.72%)

Reward 4

Seen: 245

(2.12%)

Bonus card

Seen: 0

(0.00%)

Crate

Seen: 1160

(10.04%)

Reward 1

Seen: 79

(0.68%)

Reward 2

Seen: 0

(0.00%)

Reward 3

Seen: 835

(7.23%)

Reward 4

Seen: 271

(2.34%)

Bonus card

Seen: 0

(0.00%)

Crate

Seen: 1154

(9.99%)

Reward 1

Seen: 69

(0.60%)

Reward 2

Seen: 0

(0.00%)

Reward 3

Seen: 856

(7.41%)

Reward 4

Seen: 254

(2.20%)

Bonus card

Seen: 0

(0.00%)

Crate

Seen: 1270

(10.99%)

Reward 1

Seen: 65

(0.56%)

Reward 2

Seen: 0

(0.00%)

Reward 3

Seen: 223

(1.93%)

Reward 4

Seen: 1012

(8.76%)

Bonus card

Seen: 0

(0.00%)

Crate

Seen: 1300

(11.25%)

Reward 1

Seen: 66

(0.57%)

Reward 2

Seen: 0

(0.00%)

Reward 3

Seen: 202

(1.75%)

Reward 4

Seen: 1053

(9.11%)

Bonus card

Seen: 0

(0.00%)

Crate

Seen: 1239

(10.72%)

Reward 1

Seen: 68

(0.59%)

Reward 2

Seen: 0

(0.00%)

Reward 3

Seen: 192

(1.66%)

Reward 4

Seen: 1010

(8.74%)

Bonus card

Seen: 0

(0.00%)

Crate

Seen: 1143

(9.89%)

Reward 1

Seen: 66

(0.57%)

Reward 2

Seen: 0

(0.00%)

Reward 3

Seen: 827

(7.16%)

Reward 4

Seen: 270

(2.34%)

Bonus card

Seen: 0

(0.00%)

Crate

Seen: 1298

(11.23%)

Reward 1

Seen: 68

(0.59%)

Reward 2

Seen: 0

(0.00%)

Reward 3

Seen: 229

(1.98%)

Reward 4

Seen: 1029

(8.90%)

Bonus card

Seen: 0

(0.00%)