Hollowjack Crates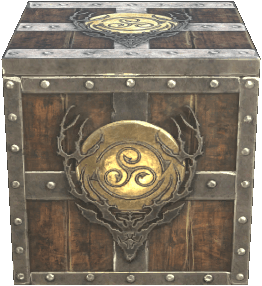 Crown Crates
Crown Crate Tracker users have recorded the following.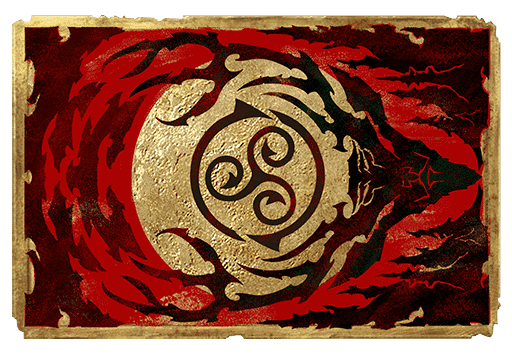 9,533 crates
38,132 cards
1,648 cards
17.29% chance
Drop Rates
Reward numbers do not indicate the order of your cards. Card positions are randomized when you open a crate.
The bonus card for this crate is Reward 5. It always appears in the middle if you've earned one.
Crate

Possible

Reward 1

Impossible

Reward 2

Impossible

Reward 3

Impossible

Reward 4

Impossible

Reward 5

Possible

Crate

Possible

Reward 1

Impossible

Reward 2

Possible

Reward 3

Impossible

Reward 4

Impossible

Reward 5

Possible

Crate

Possible

Reward 1

Possible

Reward 2

Possible

Reward 3

Impossible

Reward 4

Impossible

Reward 5

Possible

Crate

Possible

Reward 1

Possible

Reward 2

Possible

Reward 3

Impossible

Reward 4

Impossible

Reward 5

Possible

Crate

Possible

Reward 1

Possible

Reward 2

Possible

Reward 3

Impossible

Reward 4

Impossible

Reward 5

Impossible

Crate

Possible

Reward 1

Possible

Reward 2

Impossible

Reward 3

Possible

Reward 4

Possible

Reward 5

Impossible

Crate

Possible

Reward 1

Possible

Reward 2

Impossible

Reward 3

Possible

Reward 4

Possible

Reward 5

Impossible
Radiant Apex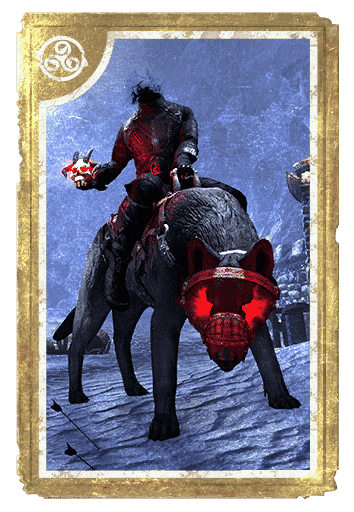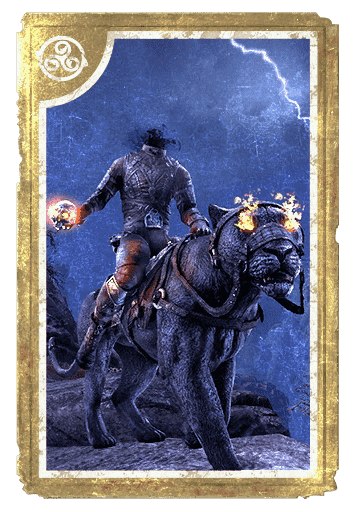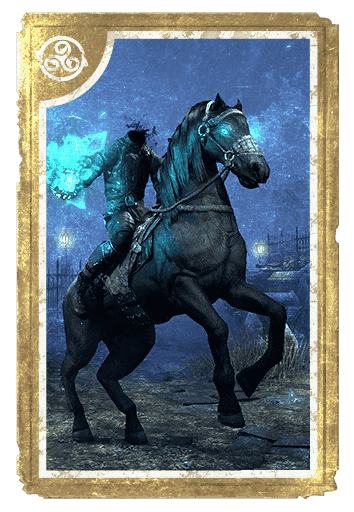 Crate

Seen: 16

(0.17%)

Reward 1

Seen: 0

(0.00%)

Reward 2

Seen: 0

(0.00%)

Reward 3

Seen: 0

(0.00%)

Reward 4

Seen: 0

(0.00%)

Reward 5

Seen: 16

(0.97%)

Crate

Seen: 6

(0.06%)

Reward 1

Seen: 0

(0.00%)

Reward 2

Seen: 0

(0.00%)

Reward 3

Seen: 0

(0.00%)

Reward 4

Seen: 0

(0.00%)

Reward 5

Seen: 6

(0.36%)

Crate

Seen: 3

(0.03%)

Reward 1

Seen: 0

(0.00%)

Reward 2

Seen: 0

(0.00%)

Reward 3

Seen: 0

(0.00%)

Reward 4

Seen: 0

(0.00%)

Reward 5

Seen: 3

(0.18%)

Crate

Seen: 7

(0.07%)

Reward 1

Seen: 0

(0.00%)

Reward 2

Seen: 0

(0.00%)

Reward 3

Seen: 0

(0.00%)

Reward 4

Seen: 0

(0.00%)

Reward 5

Seen: 7

(0.42%)
Apex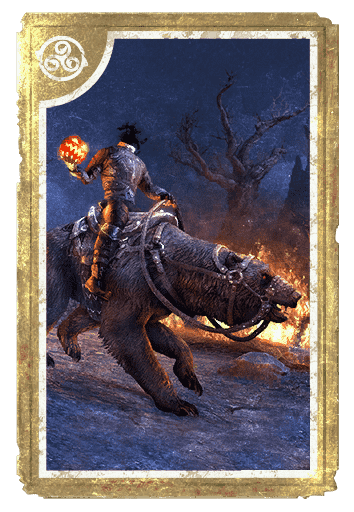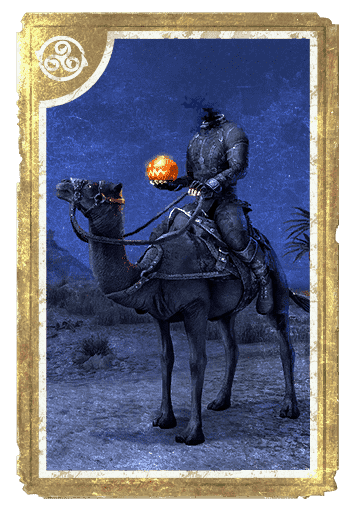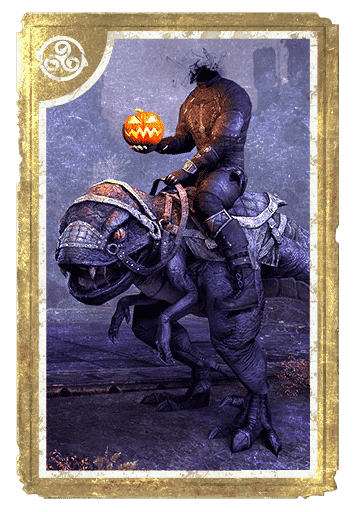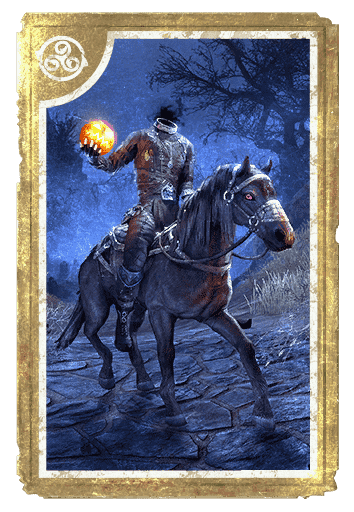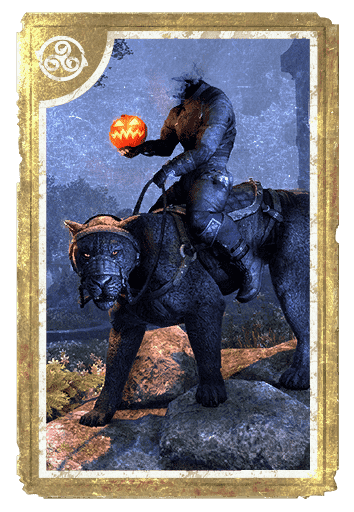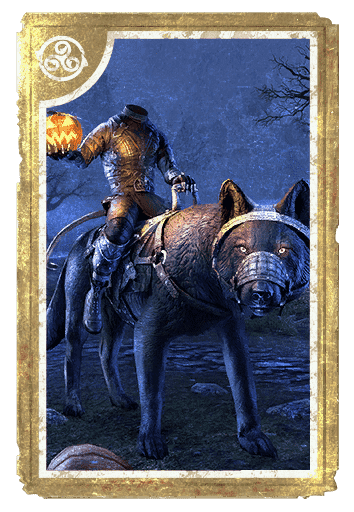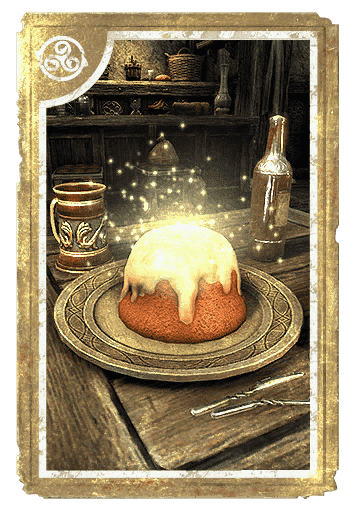 Crate

Seen: 184

(1.93%)

Reward 1

Seen: 0

(0.00%)

Reward 2

Seen: 13

(0.14%)

Reward 3

Seen: 0

(0.00%)

Reward 4

Seen: 0

(0.00%)

Reward 5

Seen: 171

(10.38%)

Crate

Seen: 22

(0.23%)

Reward 1

Seen: 0

(0.00%)

Reward 2

Seen: 2

(0.02%)

Reward 3

Seen: 0

(0.00%)

Reward 4

Seen: 0

(0.00%)

Reward 5

Seen: 20

(1.21%)

Crate

Seen: 35

(0.37%)

Reward 1

Seen: 0

(0.00%)

Reward 2

Seen: 0

(0.00%)

Reward 3

Seen: 0

(0.00%)

Reward 4

Seen: 0

(0.00%)

Reward 5

Seen: 35

(2.12%)

Crate

Seen: 28

(0.29%)

Reward 1

Seen: 0

(0.00%)

Reward 2

Seen: 2

(0.02%)

Reward 3

Seen: 0

(0.00%)

Reward 4

Seen: 0

(0.00%)

Reward 5

Seen: 26

(1.58%)

Crate

Seen: 31

(0.33%)

Reward 1

Seen: 0

(0.00%)

Reward 2

Seen: 3

(0.03%)

Reward 3

Seen: 0

(0.00%)

Reward 4

Seen: 0

(0.00%)

Reward 5

Seen: 28

(1.70%)

Crate

Seen: 30

(0.31%)

Reward 1

Seen: 0

(0.00%)

Reward 2

Seen: 3

(0.03%)

Reward 3

Seen: 0

(0.00%)

Reward 4

Seen: 0

(0.00%)

Reward 5

Seen: 27

(1.64%)

Crate

Seen: 27

(0.28%)

Reward 1

Seen: 0

(0.00%)

Reward 2

Seen: 3

(0.03%)

Reward 3

Seen: 0

(0.00%)

Reward 4

Seen: 0

(0.00%)

Reward 5

Seen: 24

(1.46%)

Crate

Seen: 11

(0.12%)

Reward 1

Seen: 0

(0.00%)

Reward 2

Seen: 0

(0.00%)

Reward 3

Seen: 0

(0.00%)

Reward 4

Seen: 0

(0.00%)

Reward 5

Seen: 11

(0.67%)
Legendary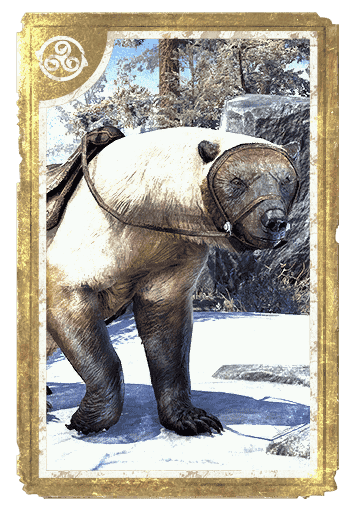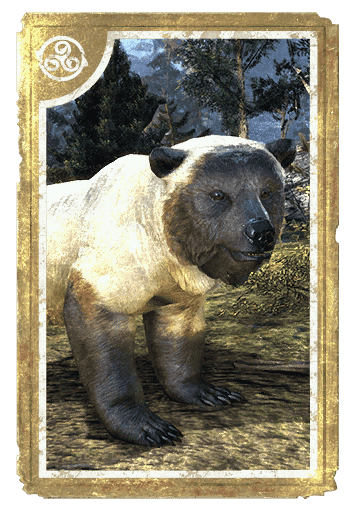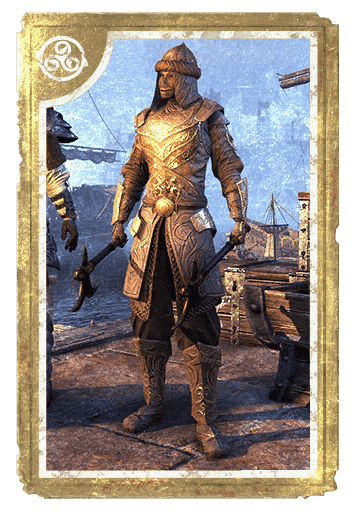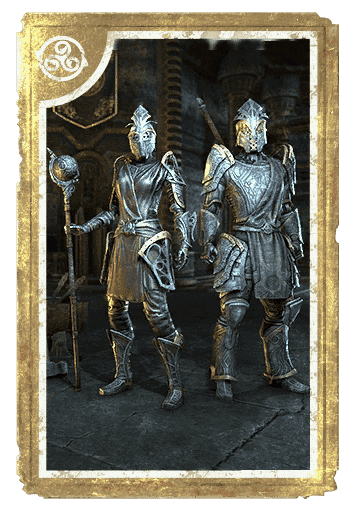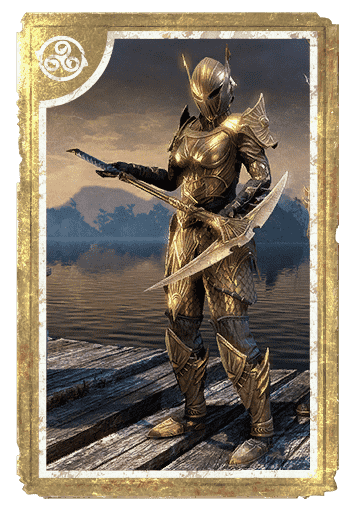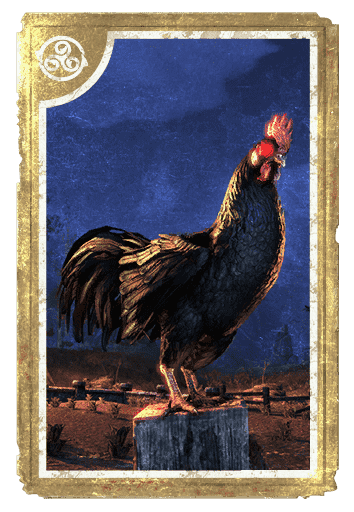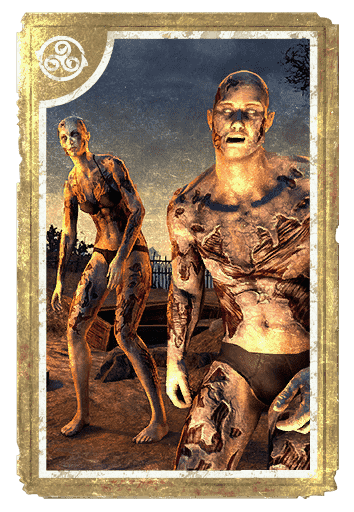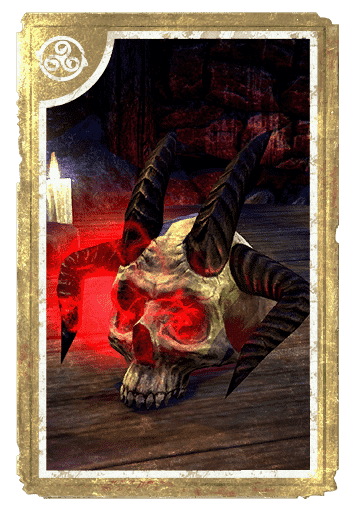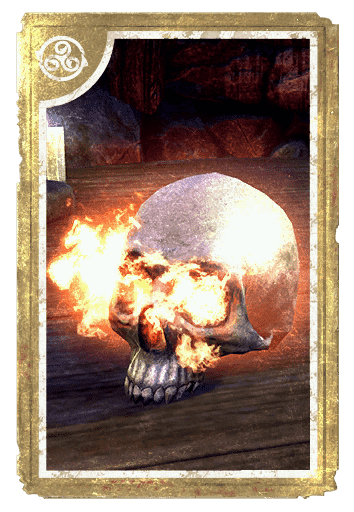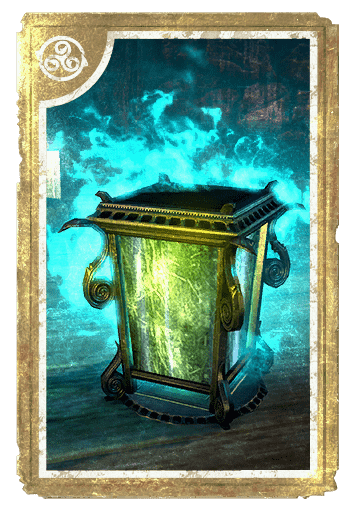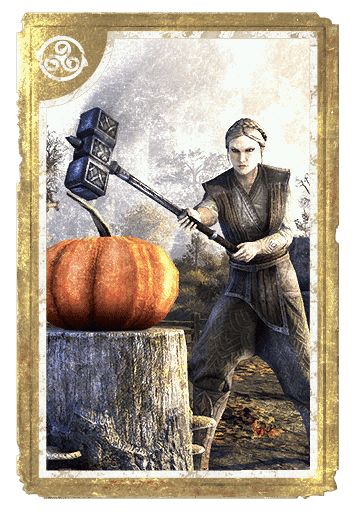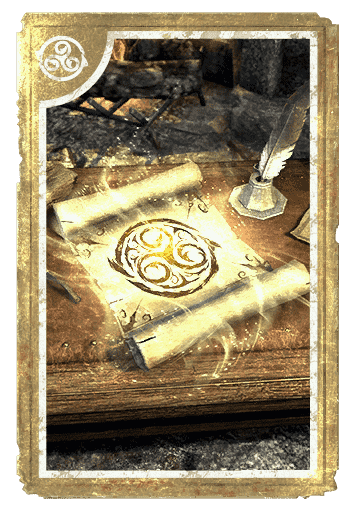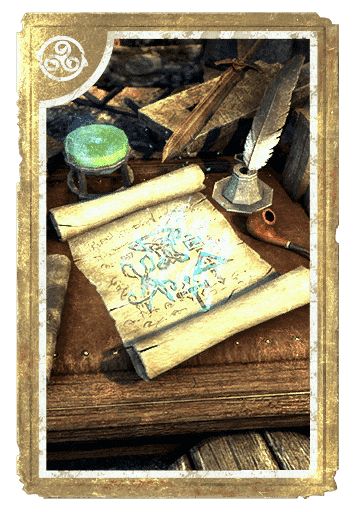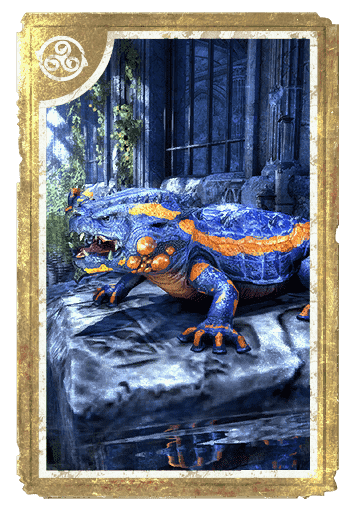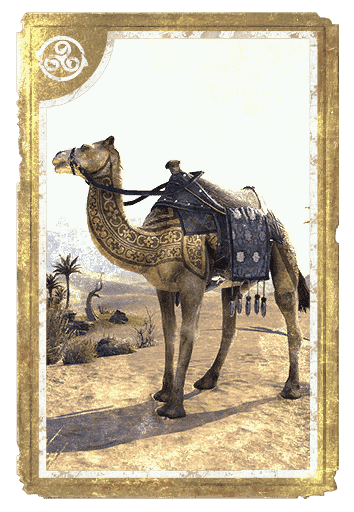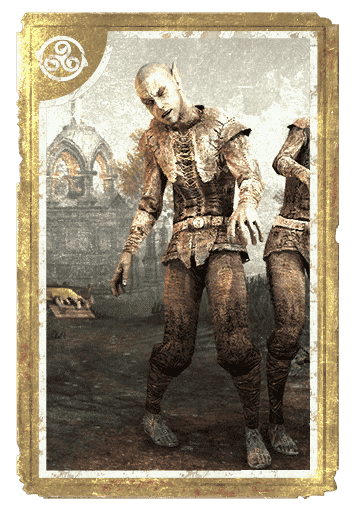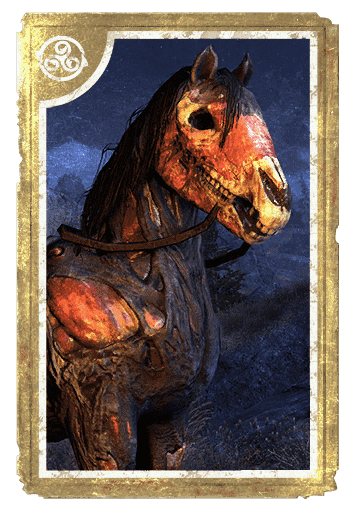 Crate

Seen: 1327

(13.92%)

Reward 1

Seen: 320

(3.36%)

Reward 2

Seen: 580

(6.08%)

Reward 3

Seen: 0

(0.00%)

Reward 4

Seen: 0

(0.00%)

Reward 5

Seen: 493

(29.92%)

Crate

Seen: 56

(0.59%)

Reward 1

Seen: 11

(0.12%)

Reward 2

Seen: 18

(0.19%)

Reward 3

Seen: 0

(0.00%)

Reward 4

Seen: 0

(0.00%)

Reward 5

Seen: 28

(1.70%)

Crate

Seen: 66

(0.69%)

Reward 1

Seen: 8

(0.08%)

Reward 2

Seen: 20

(0.21%)

Reward 3

Seen: 0

(0.00%)

Reward 4

Seen: 0

(0.00%)

Reward 5

Seen: 39

(2.37%)

Crate

Seen: 48

(0.50%)

Reward 1

Seen: 4

(0.04%)

Reward 2

Seen: 15

(0.16%)

Reward 3

Seen: 0

(0.00%)

Reward 4

Seen: 0

(0.00%)

Reward 5

Seen: 29

(1.76%)

Crate

Seen: 55

(0.58%)

Reward 1

Seen: 7

(0.07%)

Reward 2

Seen: 15

(0.16%)

Reward 3

Seen: 0

(0.00%)

Reward 4

Seen: 0

(0.00%)

Reward 5

Seen: 33

(2.00%)

Crate

Seen: 67

(0.70%)

Reward 1

Seen: 14

(0.15%)

Reward 2

Seen: 15

(0.16%)

Reward 3

Seen: 0

(0.00%)

Reward 4

Seen: 0

(0.00%)

Reward 5

Seen: 38

(2.31%)

Crate

Seen: 66

(0.69%)

Reward 1

Seen: 8

(0.08%)

Reward 2

Seen: 19

(0.20%)

Reward 3

Seen: 0

(0.00%)

Reward 4

Seen: 0

(0.00%)

Reward 5

Seen: 39

(2.37%)

Crate

Seen: 53

(0.56%)

Reward 1

Seen: 7

(0.07%)

Reward 2

Seen: 17

(0.18%)

Reward 3

Seen: 0

(0.00%)

Reward 4

Seen: 0

(0.00%)

Reward 5

Seen: 29

(1.76%)

Crate

Seen: 59

(0.62%)

Reward 1

Seen: 13

(0.14%)

Reward 2

Seen: 12

(0.13%)

Reward 3

Seen: 0

(0.00%)

Reward 4

Seen: 0

(0.00%)

Reward 5

Seen: 34

(2.06%)

Crate

Seen: 60

(0.63%)

Reward 1

Seen: 5

(0.05%)

Reward 2

Seen: 22

(0.23%)

Reward 3

Seen: 0

(0.00%)

Reward 4

Seen: 0

(0.00%)

Reward 5

Seen: 33

(2.00%)

Crate

Seen: 52

(0.55%)

Reward 1

Seen: 9

(0.09%)

Reward 2

Seen: 14

(0.15%)

Reward 3

Seen: 0

(0.00%)

Reward 4

Seen: 0

(0.00%)

Reward 5

Seen: 29

(1.76%)

Crate

Seen: 74

(0.78%)

Reward 1

Seen: 13

(0.14%)

Reward 2

Seen: 20

(0.21%)

Reward 3

Seen: 0

(0.00%)

Reward 4

Seen: 0

(0.00%)

Reward 5

Seen: 42

(2.55%)

Crate

Seen: 447

(4.69%)

Reward 1

Seen: 165

(1.73%)

Reward 2

Seen: 289

(3.03%)

Reward 3

Seen: 0

(0.00%)

Reward 4

Seen: 0

(0.00%)

Reward 5

Seen: 0

(0.00%)

Crate

Seen: 58

(0.61%)

Reward 1

Seen: 19

(0.20%)

Reward 2

Seen: 39

(0.41%)

Reward 3

Seen: 0

(0.00%)

Reward 4

Seen: 0

(0.00%)

Reward 5

Seen: 0

(0.00%)

Crate

Seen: 64

(0.67%)

Reward 1

Seen: 13

(0.14%)

Reward 2

Seen: 21

(0.22%)

Reward 3

Seen: 0

(0.00%)

Reward 4

Seen: 0

(0.00%)

Reward 5

Seen: 30

(1.82%)

Crate

Seen: 49

(0.51%)

Reward 1

Seen: 10

(0.10%)

Reward 2

Seen: 14

(0.15%)

Reward 3

Seen: 0

(0.00%)

Reward 4

Seen: 0

(0.00%)

Reward 5

Seen: 25

(1.52%)

Crate

Seen: 59

(0.62%)

Reward 1

Seen: 7

(0.07%)

Reward 2

Seen: 18

(0.19%)

Reward 3

Seen: 0

(0.00%)

Reward 4

Seen: 0

(0.00%)

Reward 5

Seen: 35

(2.12%)

Crate

Seen: 49

(0.51%)

Reward 1

Seen: 7

(0.07%)

Reward 2

Seen: 12

(0.13%)

Reward 3

Seen: 0

(0.00%)

Reward 4

Seen: 0

(0.00%)

Reward 5

Seen: 30

(1.82%)
Epic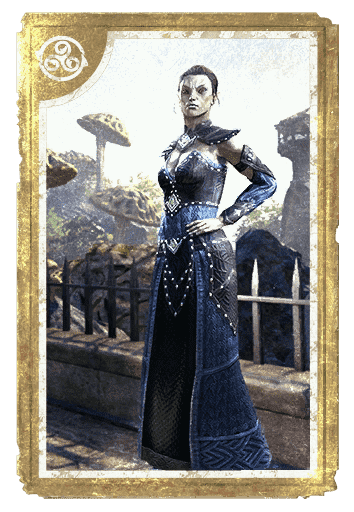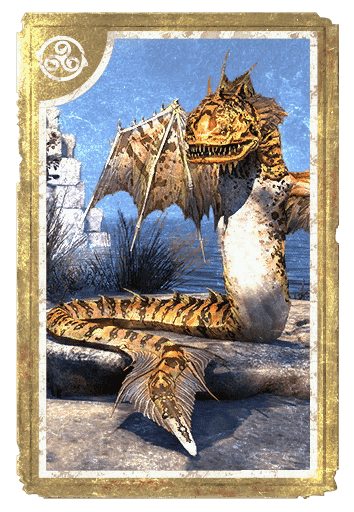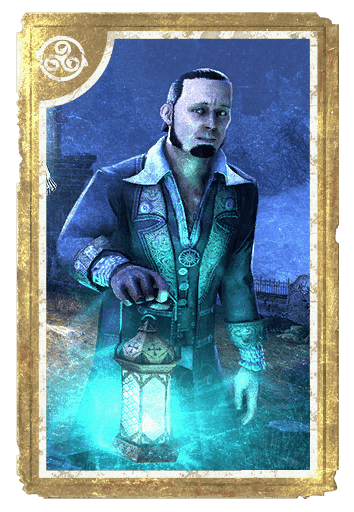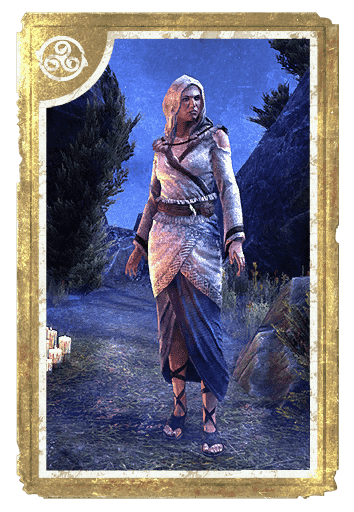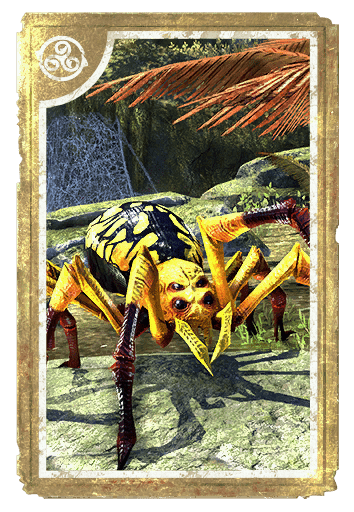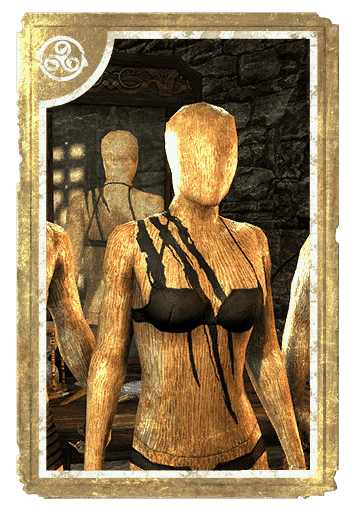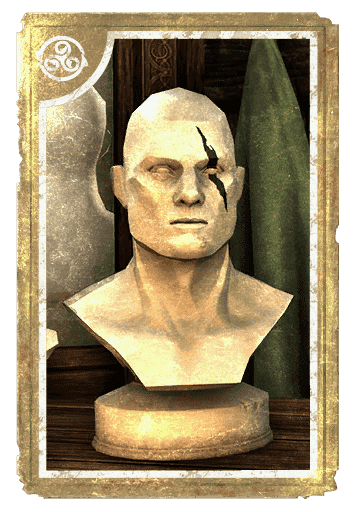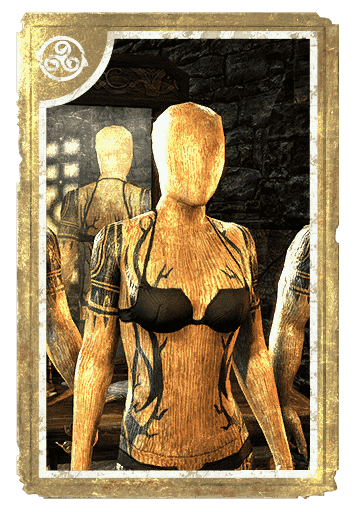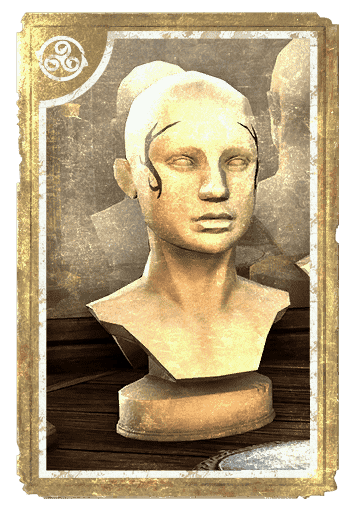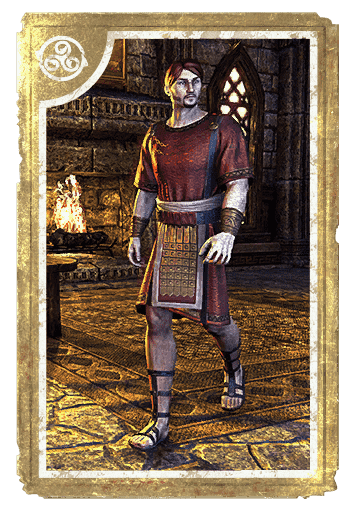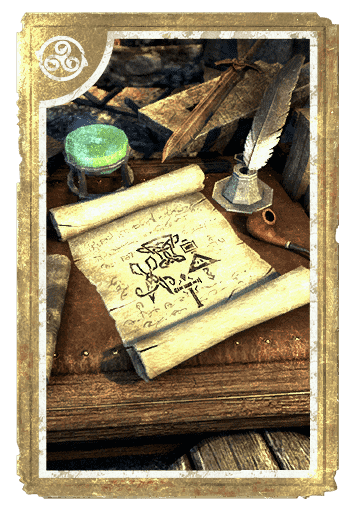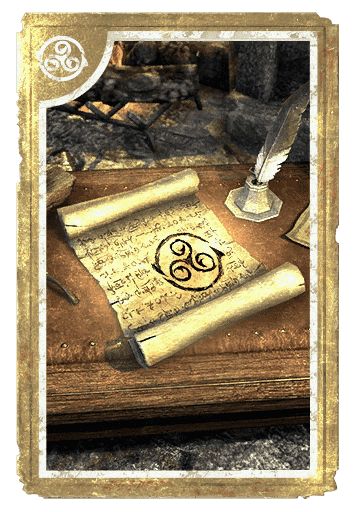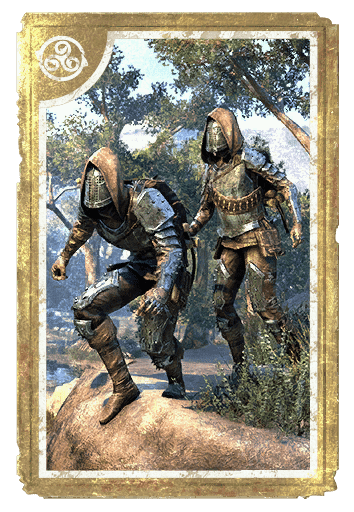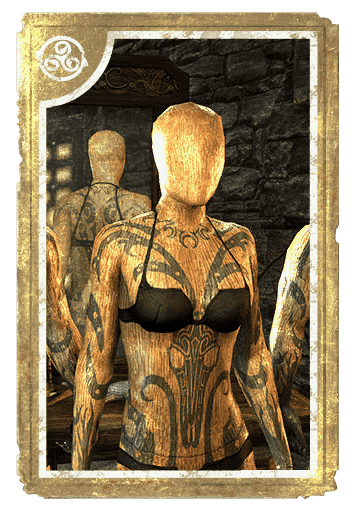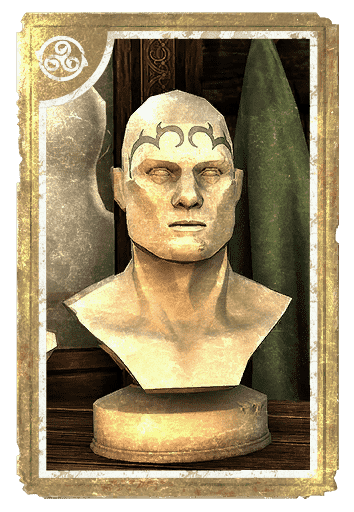 Crate

Seen: 2039

(21.39%)

Reward 1

Seen: 394

(4.13%)

Reward 2

Seen: 829

(8.70%)

Reward 3

Seen: 0

(0.00%)

Reward 4

Seen: 0

(0.00%)

Reward 5

Seen: 968

(58.74%)

Crate

Seen: 130

(1.36%)

Reward 1

Seen: 16

(0.17%)

Reward 2

Seen: 38

(0.40%)

Reward 3

Seen: 0

(0.00%)

Reward 4

Seen: 0

(0.00%)

Reward 5

Seen: 76

(4.61%)

Crate

Seen: 115

(1.21%)

Reward 1

Seen: 11

(0.12%)

Reward 2

Seen: 24

(0.25%)

Reward 3

Seen: 0

(0.00%)

Reward 4

Seen: 0

(0.00%)

Reward 5

Seen: 80

(4.85%)

Crate

Seen: 146

(1.53%)

Reward 1

Seen: 24

(0.25%)

Reward 2

Seen: 34

(0.36%)

Reward 3

Seen: 0

(0.00%)

Reward 4

Seen: 0

(0.00%)

Reward 5

Seen: 89

(5.40%)

Crate

Seen: 129

(1.35%)

Reward 1

Seen: 14

(0.15%)

Reward 2

Seen: 38

(0.40%)

Reward 3

Seen: 0

(0.00%)

Reward 4

Seen: 0

(0.00%)

Reward 5

Seen: 77

(4.67%)

Crate

Seen: 114

(1.20%)

Reward 1

Seen: 18

(0.19%)

Reward 2

Seen: 33

(0.35%)

Reward 3

Seen: 0

(0.00%)

Reward 4

Seen: 0

(0.00%)

Reward 5

Seen: 64

(3.88%)

Crate

Seen: 131

(1.37%)

Reward 1

Seen: 17

(0.18%)

Reward 2

Seen: 38

(0.40%)

Reward 3

Seen: 0

(0.00%)

Reward 4

Seen: 0

(0.00%)

Reward 5

Seen: 77

(4.67%)

Crate

Seen: 112

(1.17%)

Reward 1

Seen: 17

(0.18%)

Reward 2

Seen: 31

(0.33%)

Reward 3

Seen: 0

(0.00%)

Reward 4

Seen: 0

(0.00%)

Reward 5

Seen: 64

(3.88%)

Crate

Seen: 126

(1.32%)

Reward 1

Seen: 13

(0.14%)

Reward 2

Seen: 36

(0.38%)

Reward 3

Seen: 0

(0.00%)

Reward 4

Seen: 0

(0.00%)

Reward 5

Seen: 77

(4.67%)

Crate

Seen: 116

(1.22%)

Reward 1

Seen: 19

(0.20%)

Reward 2

Seen: 19

(0.20%)

Reward 3

Seen: 0

(0.00%)

Reward 4

Seen: 0

(0.00%)

Reward 5

Seen: 78

(4.73%)

Crate

Seen: 119

(1.25%)

Reward 1

Seen: 14

(0.15%)

Reward 2

Seen: 25

(0.26%)

Reward 3

Seen: 0

(0.00%)

Reward 4

Seen: 0

(0.00%)

Reward 5

Seen: 81

(4.92%)

Crate

Seen: 64

(0.67%)

Reward 1

Seen: 19

(0.20%)

Reward 2

Seen: 45

(0.47%)

Reward 3

Seen: 0

(0.00%)

Reward 4

Seen: 0

(0.00%)

Reward 5

Seen: 0

(0.00%)

Crate

Seen: 535

(5.61%)

Reward 1

Seen: 176

(1.85%)

Reward 2

Seen: 365

(3.83%)

Reward 3

Seen: 0

(0.00%)

Reward 4

Seen: 0

(0.00%)

Reward 5

Seen: 0

(0.00%)

Crate

Seen: 122

(1.28%)

Reward 1

Seen: 11

(0.12%)

Reward 2

Seen: 41

(0.43%)

Reward 3

Seen: 0

(0.00%)

Reward 4

Seen: 0

(0.00%)

Reward 5

Seen: 72

(4.37%)

Crate

Seen: 121

(1.27%)

Reward 1

Seen: 15

(0.16%)

Reward 2

Seen: 37

(0.39%)

Reward 3

Seen: 0

(0.00%)

Reward 4

Seen: 0

(0.00%)

Reward 5

Seen: 69

(4.19%)

Crate

Seen: 99

(1.04%)

Reward 1

Seen: 10

(0.10%)

Reward 2

Seen: 25

(0.26%)

Reward 3

Seen: 0

(0.00%)

Reward 4

Seen: 0

(0.00%)

Reward 5

Seen: 64

(3.88%)
Superior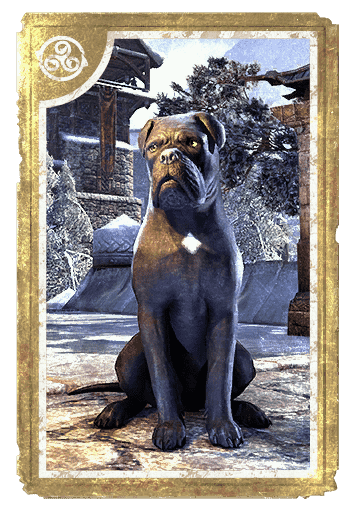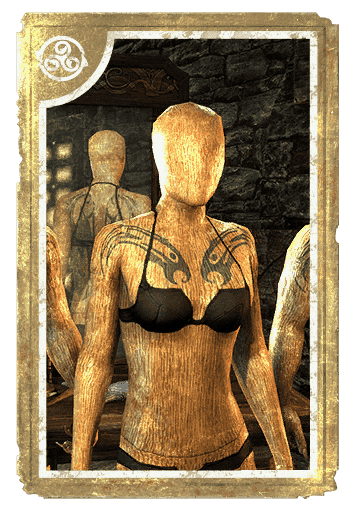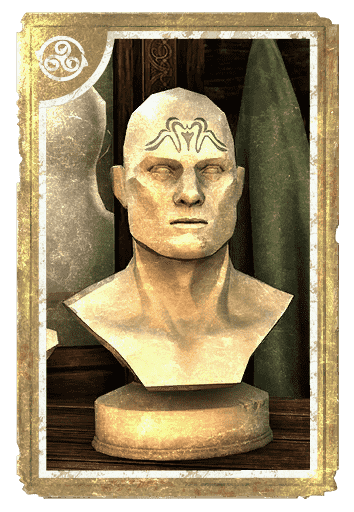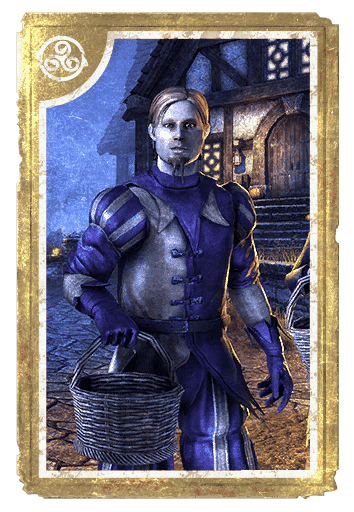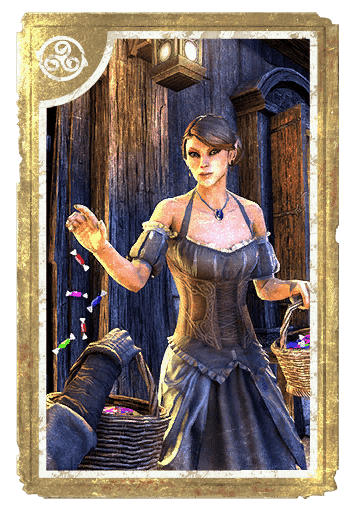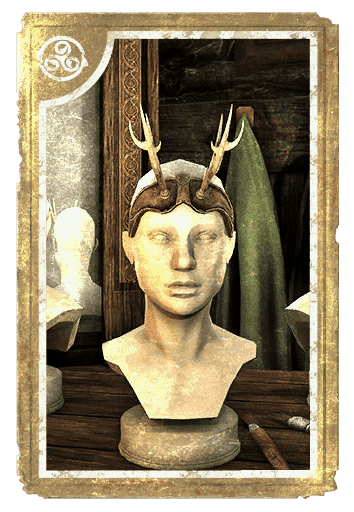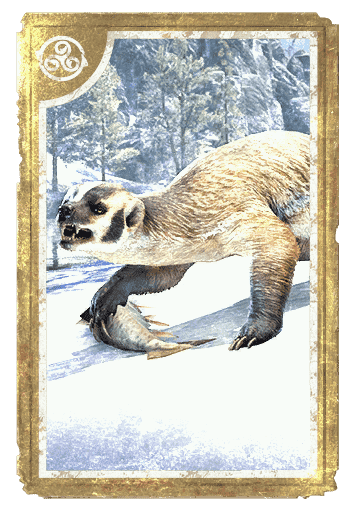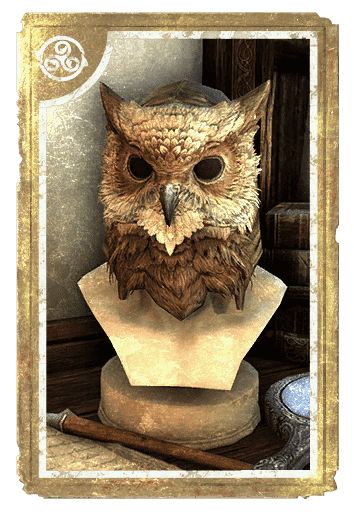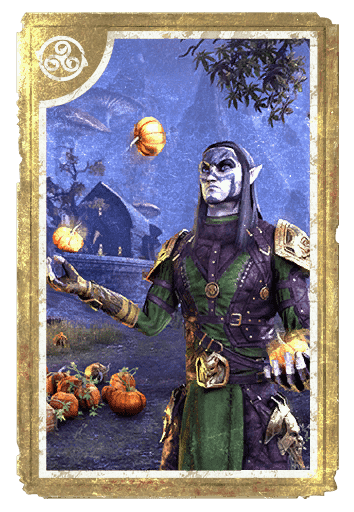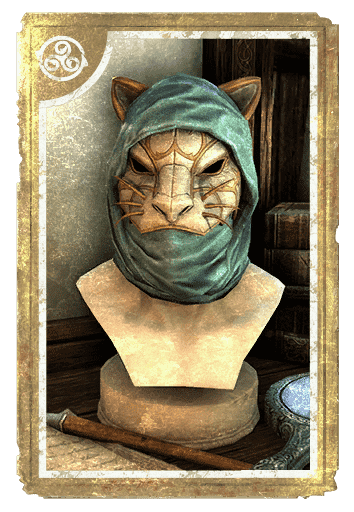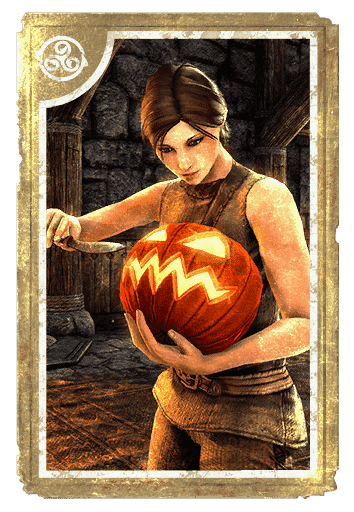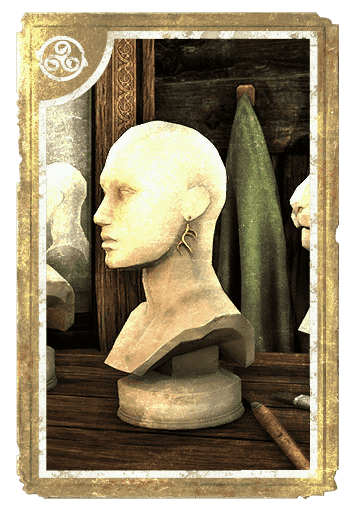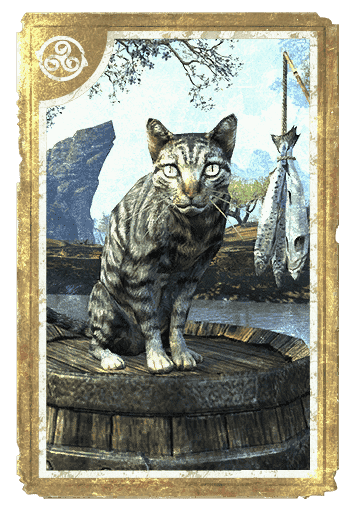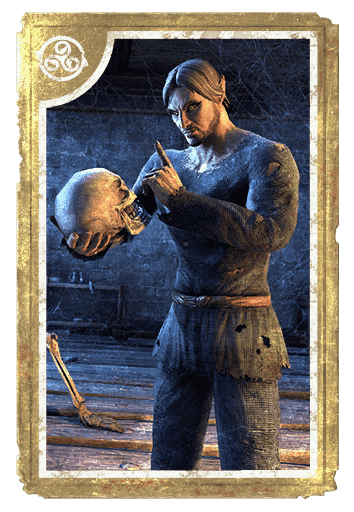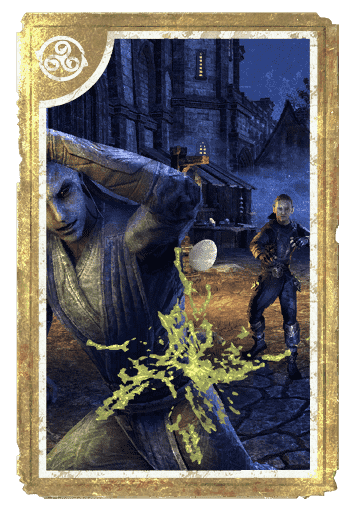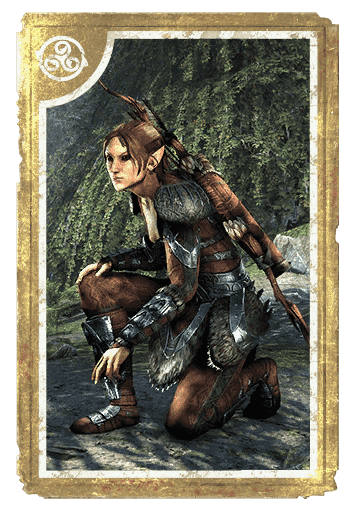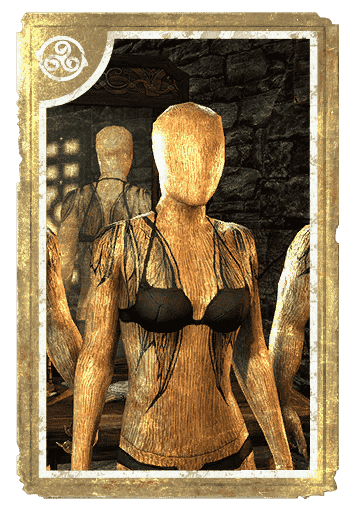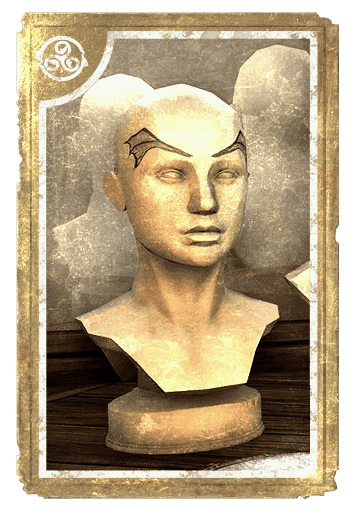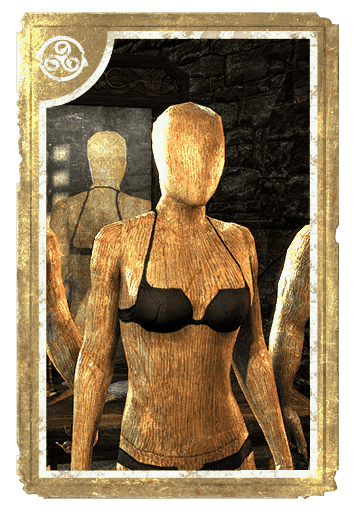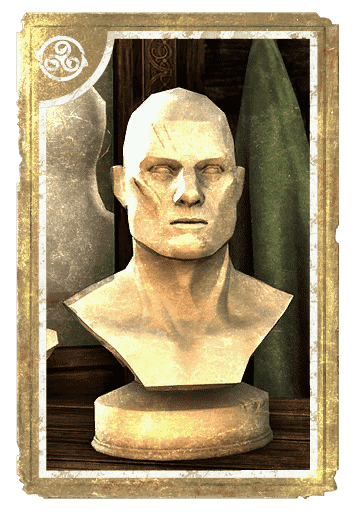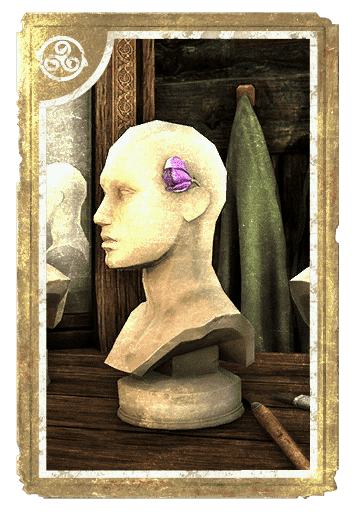 Crate

Seen: 8202

(86.04%)

Reward 1

Seen: 669

(7.02%)

Reward 2

Seen: 8111

(85.08%)

Reward 3

Seen: 0

(0.00%)

Reward 4

Seen: 0

(0.00%)

Reward 5

Seen: 0

(0.00%)

Crate

Seen: 438

(4.59%)

Reward 1

Seen: 30

(0.31%)

Reward 2

Seen: 410

(4.30%)

Reward 3

Seen: 0

(0.00%)

Reward 4

Seen: 0

(0.00%)

Reward 5

Seen: 0

(0.00%)

Crate

Seen: 412

(4.32%)

Reward 1

Seen: 34

(0.36%)

Reward 2

Seen: 379

(3.98%)

Reward 3

Seen: 0

(0.00%)

Reward 4

Seen: 0

(0.00%)

Reward 5

Seen: 0

(0.00%)

Crate

Seen: 429

(4.50%)

Reward 1

Seen: 29

(0.30%)

Reward 2

Seen: 401

(4.21%)

Reward 3

Seen: 0

(0.00%)

Reward 4

Seen: 0

(0.00%)

Reward 5

Seen: 0

(0.00%)

Crate

Seen: 401

(4.21%)

Reward 1

Seen: 31

(0.33%)

Reward 2

Seen: 371

(3.89%)

Reward 3

Seen: 0

(0.00%)

Reward 4

Seen: 0

(0.00%)

Reward 5

Seen: 0

(0.00%)

Crate

Seen: 421

(4.42%)

Reward 1

Seen: 28

(0.29%)

Reward 2

Seen: 395

(4.14%)

Reward 3

Seen: 0

(0.00%)

Reward 4

Seen: 0

(0.00%)

Reward 5

Seen: 0

(0.00%)

Crate

Seen: 432

(4.53%)

Reward 1

Seen: 29

(0.30%)

Reward 2

Seen: 404

(4.24%)

Reward 3

Seen: 0

(0.00%)

Reward 4

Seen: 0

(0.00%)

Reward 5

Seen: 0

(0.00%)

Crate

Seen: 405

(4.25%)

Reward 1

Seen: 37

(0.39%)

Reward 2

Seen: 369

(3.87%)

Reward 3

Seen: 0

(0.00%)

Reward 4

Seen: 0

(0.00%)

Reward 5

Seen: 0

(0.00%)

Crate

Seen: 423

(4.44%)

Reward 1

Seen: 39

(0.41%)

Reward 2

Seen: 385

(4.04%)

Reward 3

Seen: 0

(0.00%)

Reward 4

Seen: 0

(0.00%)

Reward 5

Seen: 0

(0.00%)

Crate

Seen: 364

(3.82%)

Reward 1

Seen: 25

(0.26%)

Reward 2

Seen: 340

(3.57%)

Reward 3

Seen: 0

(0.00%)

Reward 4

Seen: 0

(0.00%)

Reward 5

Seen: 0

(0.00%)

Crate

Seen: 409

(4.29%)

Reward 1

Seen: 28

(0.29%)

Reward 2

Seen: 382

(4.01%)

Reward 3

Seen: 0

(0.00%)

Reward 4

Seen: 0

(0.00%)

Reward 5

Seen: 0

(0.00%)

Crate

Seen: 432

(4.53%)

Reward 1

Seen: 25

(0.26%)

Reward 2

Seen: 407

(4.27%)

Reward 3

Seen: 0

(0.00%)

Reward 4

Seen: 0

(0.00%)

Reward 5

Seen: 0

(0.00%)

Crate

Seen: 398

(4.17%)

Reward 1

Seen: 35

(0.37%)

Reward 2

Seen: 364

(3.82%)

Reward 3

Seen: 0

(0.00%)

Reward 4

Seen: 0

(0.00%)

Reward 5

Seen: 0

(0.00%)

Crate

Seen: 424

(4.45%)

Reward 1

Seen: 28

(0.29%)

Reward 2

Seen: 397

(4.16%)

Reward 3

Seen: 0

(0.00%)

Reward 4

Seen: 0

(0.00%)

Reward 5

Seen: 0

(0.00%)

Crate

Seen: 409

(4.29%)

Reward 1

Seen: 30

(0.31%)

Reward 2

Seen: 380

(3.99%)

Reward 3

Seen: 0

(0.00%)

Reward 4

Seen: 0

(0.00%)

Reward 5

Seen: 0

(0.00%)

Crate

Seen: 411

(4.31%)

Reward 1

Seen: 42

(0.44%)

Reward 2

Seen: 369

(3.87%)

Reward 3

Seen: 0

(0.00%)

Reward 4

Seen: 0

(0.00%)

Reward 5

Seen: 0

(0.00%)

Crate

Seen: 397

(4.16%)

Reward 1

Seen: 29

(0.30%)

Reward 2

Seen: 371

(3.89%)

Reward 3

Seen: 0

(0.00%)

Reward 4

Seen: 0

(0.00%)

Reward 5

Seen: 0

(0.00%)

Crate

Seen: 446

(4.68%)

Reward 1

Seen: 36

(0.38%)

Reward 2

Seen: 411

(4.31%)

Reward 3

Seen: 0

(0.00%)

Reward 4

Seen: 0

(0.00%)

Reward 5

Seen: 0

(0.00%)

Crate

Seen: 425

(4.46%)

Reward 1

Seen: 34

(0.36%)

Reward 2

Seen: 393

(4.12%)

Reward 3

Seen: 0

(0.00%)

Reward 4

Seen: 0

(0.00%)

Reward 5

Seen: 0

(0.00%)

Crate

Seen: 432

(4.53%)

Reward 1

Seen: 27

(0.28%)

Reward 2

Seen: 405

(4.25%)

Reward 3

Seen: 0

(0.00%)

Reward 4

Seen: 0

(0.00%)

Reward 5

Seen: 0

(0.00%)

Crate

Seen: 430

(4.51%)

Reward 1

Seen: 44

(0.46%)

Reward 2

Seen: 389

(4.08%)

Reward 3

Seen: 0

(0.00%)

Reward 4

Seen: 0

(0.00%)

Reward 5

Seen: 0

(0.00%)

Crate

Seen: 417

(4.37%)

Reward 1

Seen: 29

(0.30%)

Reward 2

Seen: 389

(4.08%)

Reward 3

Seen: 0

(0.00%)

Reward 4

Seen: 0

(0.00%)

Reward 5

Seen: 0

(0.00%)
Fine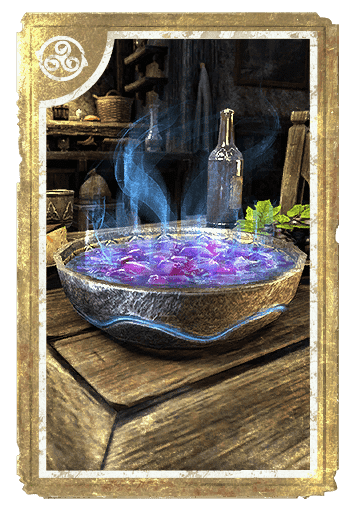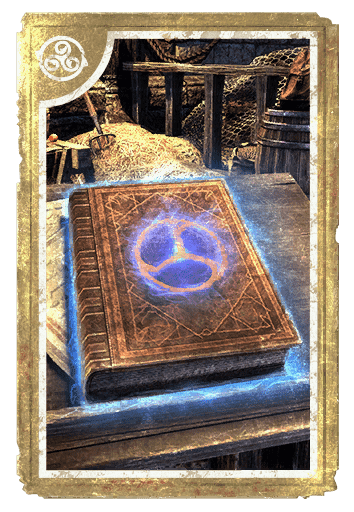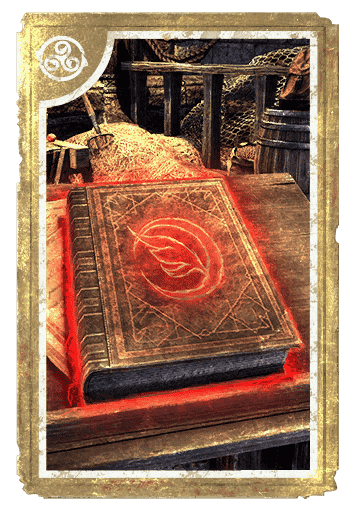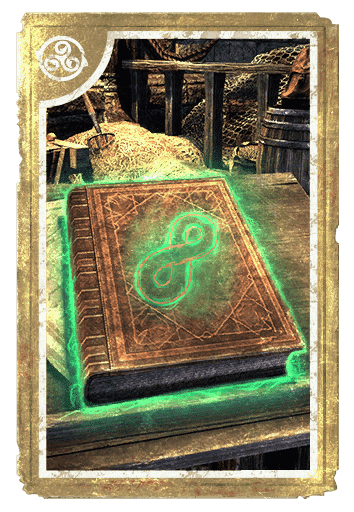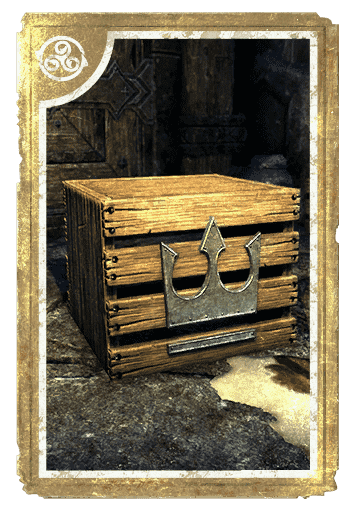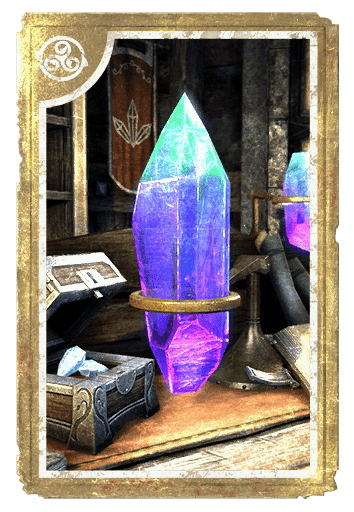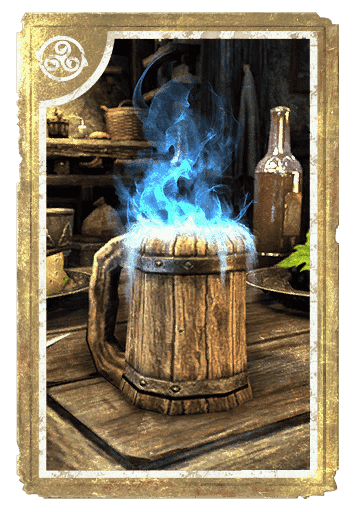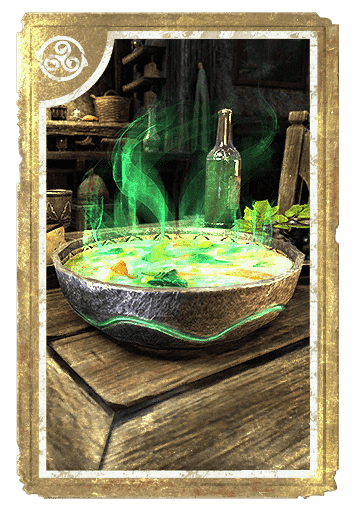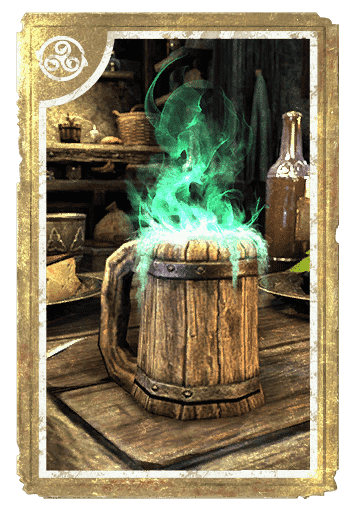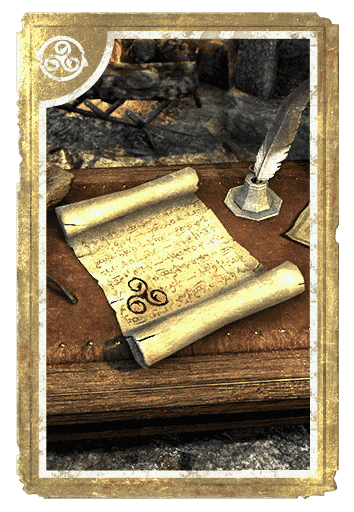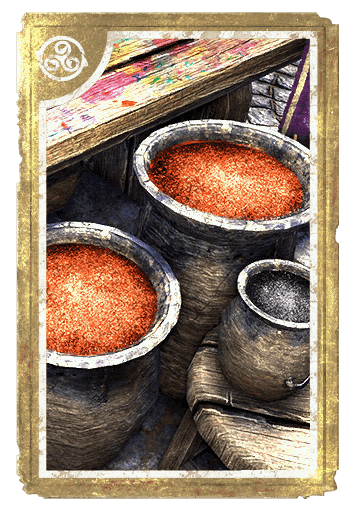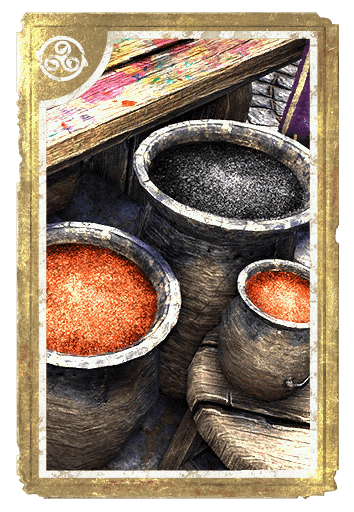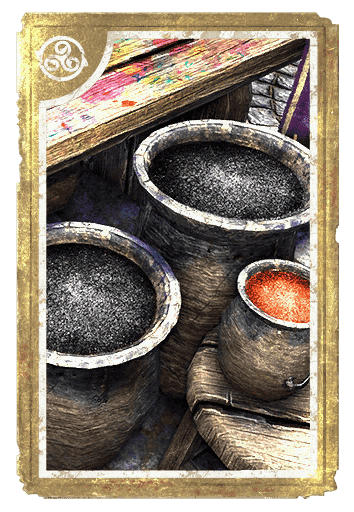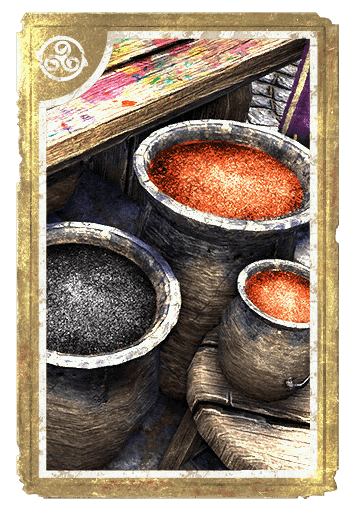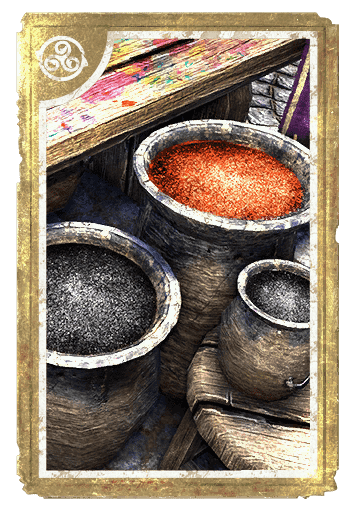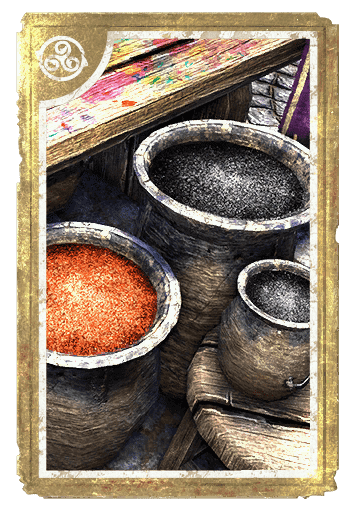 Crate

Seen: 6867

(72.03%)

Reward 1

Seen: 5312

(55.72%)

Reward 2

Seen: 0

(0.00%)

Reward 3

Seen: 2866

(30.06%)

Reward 4

Seen: 943

(9.89%)

Reward 5

Seen: 0

(0.00%)

Crate

Seen: 620

(6.50%)

Reward 1

Seen: 384

(4.03%)

Reward 2

Seen: 0

(0.00%)

Reward 3

Seen: 247

(2.59%)

Reward 4

Seen: 0

(0.00%)

Reward 5

Seen: 0

(0.00%)

Crate

Seen: 457

(4.79%)

Reward 1

Seen: 252

(2.64%)

Reward 2

Seen: 0

(0.00%)

Reward 3

Seen: 210

(2.20%)

Reward 4

Seen: 0

(0.00%)

Reward 5

Seen: 0

(0.00%)

Crate

Seen: 453

(4.75%)

Reward 1

Seen: 263

(2.76%)

Reward 2

Seen: 0

(0.00%)

Reward 3

Seen: 195

(2.05%)

Reward 4

Seen: 0

(0.00%)

Reward 5

Seen: 0

(0.00%)

Crate

Seen: 452

(4.74%)

Reward 1

Seen: 257

(2.70%)

Reward 2

Seen: 0

(0.00%)

Reward 3

Seen: 201

(2.11%)

Reward 4

Seen: 0

(0.00%)

Reward 5

Seen: 0

(0.00%)

Crate

Seen: 613

(6.43%)

Reward 1

Seen: 366

(3.84%)

Reward 2

Seen: 0

(0.00%)

Reward 3

Seen: 257

(2.70%)

Reward 4

Seen: 0

(0.00%)

Reward 5

Seen: 0

(0.00%)

Crate

Seen: 632

(6.63%)

Reward 1

Seen: 374

(3.92%)

Reward 2

Seen: 0

(0.00%)

Reward 3

Seen: 263

(2.76%)

Reward 4

Seen: 0

(0.00%)

Reward 5

Seen: 0

(0.00%)

Crate

Seen: 597

(6.26%)

Reward 1

Seen: 333

(3.49%)

Reward 2

Seen: 0

(0.00%)

Reward 3

Seen: 271

(2.84%)

Reward 4

Seen: 0

(0.00%)

Reward 5

Seen: 0

(0.00%)

Crate

Seen: 558

(5.85%)

Reward 1

Seen: 347

(3.64%)

Reward 2

Seen: 0

(0.00%)

Reward 3

Seen: 224

(2.35%)

Reward 4

Seen: 0

(0.00%)

Reward 5

Seen: 0

(0.00%)

Crate

Seen: 598

(6.27%)

Reward 1

Seen: 354

(3.71%)

Reward 2

Seen: 0

(0.00%)

Reward 3

Seen: 253

(2.65%)

Reward 4

Seen: 0

(0.00%)

Reward 5

Seen: 0

(0.00%)

Crate

Seen: 2388

(25.05%)

Reward 1

Seen: 1608

(16.87%)

Reward 2

Seen: 0

(0.00%)

Reward 3

Seen: 0

(0.00%)

Reward 4

Seen: 943

(9.89%)

Reward 5

Seen: 0

(0.00%)

Crate

Seen: 218

(2.29%)

Reward 1

Seen: 99

(1.04%)

Reward 2

Seen: 0

(0.00%)

Reward 3

Seen: 120

(1.26%)

Reward 4

Seen: 0

(0.00%)

Reward 5

Seen: 0

(0.00%)

Crate

Seen: 249

(2.61%)

Reward 1

Seen: 130

(1.36%)

Reward 2

Seen: 0

(0.00%)

Reward 3

Seen: 119

(1.25%)

Reward 4

Seen: 0

(0.00%)

Reward 5

Seen: 0

(0.00%)

Crate

Seen: 265

(2.78%)

Reward 1

Seen: 141

(1.48%)

Reward 2

Seen: 0

(0.00%)

Reward 3

Seen: 126

(1.32%)

Reward 4

Seen: 0

(0.00%)

Reward 5

Seen: 0

(0.00%)

Crate

Seen: 266

(2.79%)

Reward 1

Seen: 138

(1.45%)

Reward 2

Seen: 0

(0.00%)

Reward 3

Seen: 130

(1.36%)

Reward 4

Seen: 0

(0.00%)

Reward 5

Seen: 0

(0.00%)

Crate

Seen: 262

(2.75%)

Reward 1

Seen: 129

(1.35%)

Reward 2

Seen: 0

(0.00%)

Reward 3

Seen: 136

(1.43%)

Reward 4

Seen: 0

(0.00%)

Reward 5

Seen: 0

(0.00%)

Crate

Seen: 249

(2.61%)

Reward 1

Seen: 137

(1.44%)

Reward 2

Seen: 0

(0.00%)

Reward 3

Seen: 114

(1.20%)

Reward 4

Seen: 0

(0.00%)

Reward 5

Seen: 0

(0.00%)
Common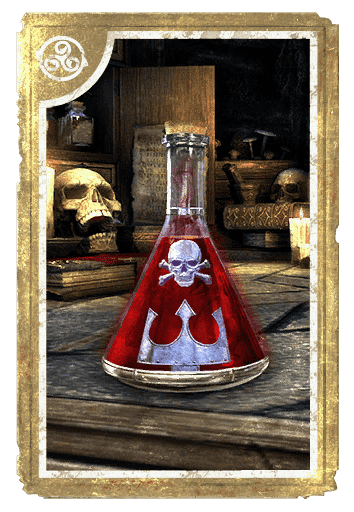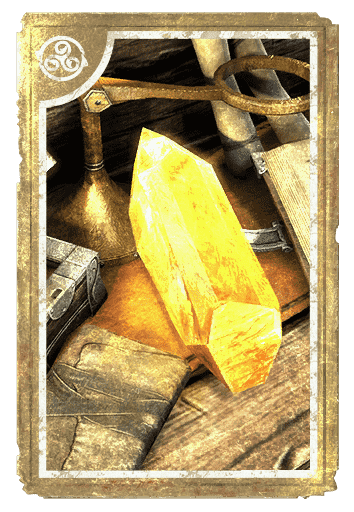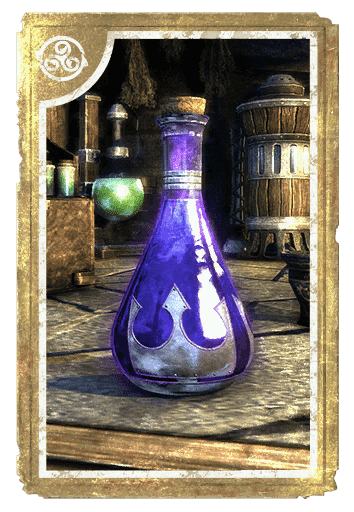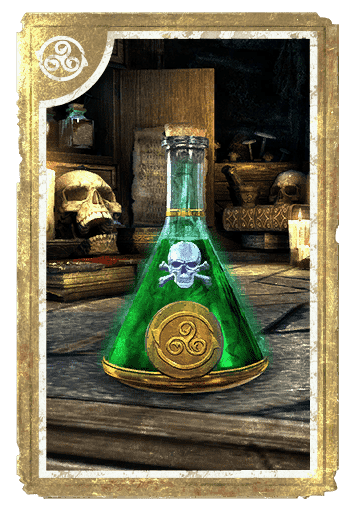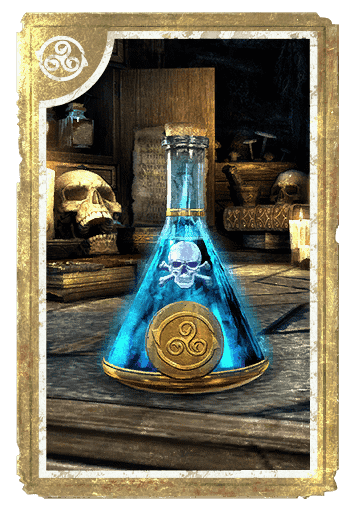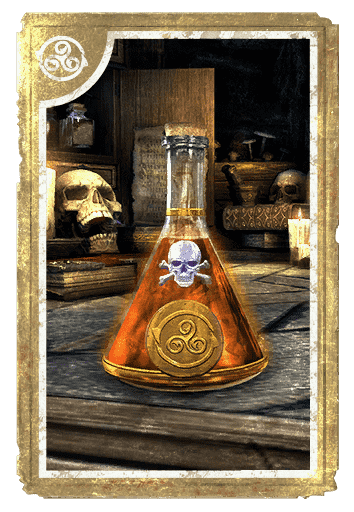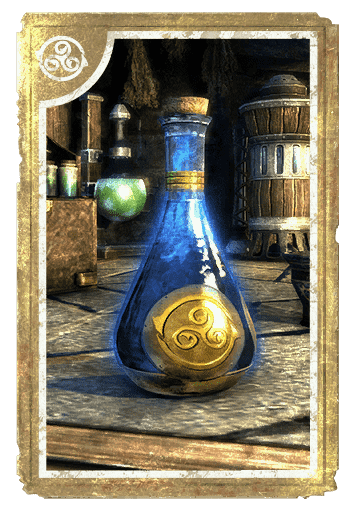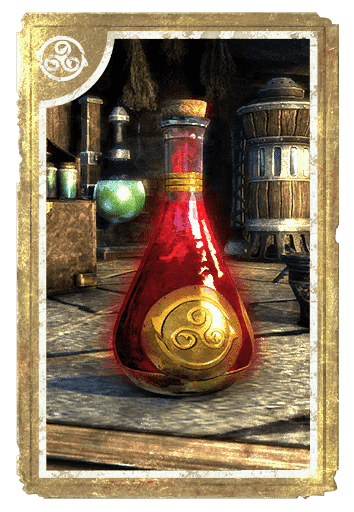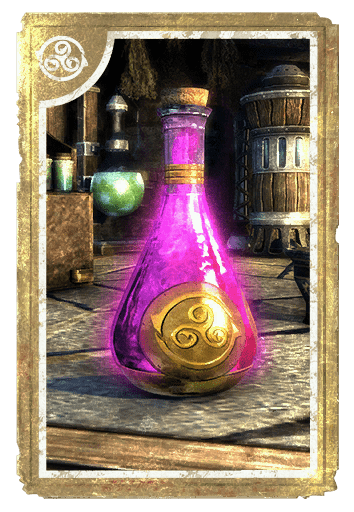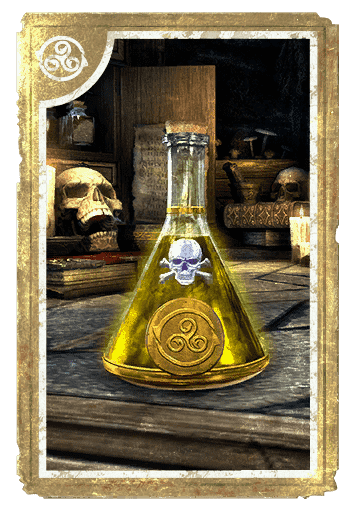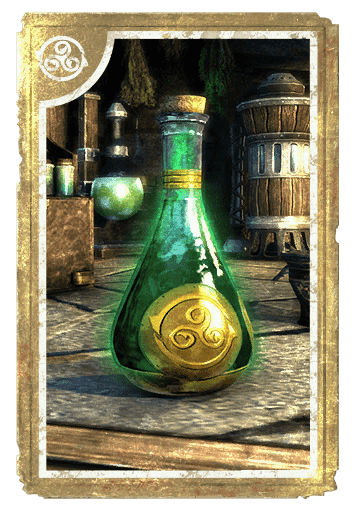 Crate

Seen: 9353

(98.11%)

Reward 1

Seen: 2838

(29.77%)

Reward 2

Seen: 0

(0.00%)

Reward 3

Seen: 6667

(69.94%)

Reward 4

Seen: 8590

(90.11%)

Reward 5

Seen: 0

(0.00%)

Crate

Seen: 3551

(37.25%)

Reward 1

Seen: 445

(4.67%)

Reward 2

Seen: 0

(0.00%)

Reward 3

Seen: 2628

(27.57%)

Reward 4

Seen: 860

(9.02%)

Reward 5

Seen: 0

(0.00%)

Crate

Seen: 1463

(15.35%)

Reward 1

Seen: 1463

(15.35%)

Reward 2

Seen: 0

(0.00%)

Reward 3

Seen: 0

(0.00%)

Reward 4

Seen: 0

(0.00%)

Reward 5

Seen: 0

(0.00%)

Crate

Seen: 4147

(43.50%)

Reward 1

Seen: 472

(4.95%)

Reward 2

Seen: 0

(0.00%)

Reward 3

Seen: 609

(6.39%)

Reward 4

Seen: 3484

(36.55%)

Reward 5

Seen: 0

(0.00%)

Crate

Seen: 890

(9.34%)

Reward 1

Seen: 65

(0.68%)

Reward 2

Seen: 0

(0.00%)

Reward 3

Seen: 640

(6.71%)

Reward 4

Seen: 203

(2.13%)

Reward 5

Seen: 0

(0.00%)

Crate

Seen: 960

(10.07%)

Reward 1

Seen: 66

(0.69%)

Reward 2

Seen: 0

(0.00%)

Reward 3

Seen: 693

(7.27%)

Reward 4

Seen: 221

(2.32%)

Reward 5

Seen: 0

(0.00%)

Crate

Seen: 937

(9.83%)

Reward 1

Seen: 53

(0.56%)

Reward 2

Seen: 0

(0.00%)

Reward 3

Seen: 696

(7.30%)

Reward 4

Seen: 211

(2.21%)

Reward 5

Seen: 0

(0.00%)

Crate

Seen: 1054

(11.06%)

Reward 1

Seen: 59

(0.62%)

Reward 2

Seen: 0

(0.00%)

Reward 3

Seen: 192

(2.01%)

Reward 4

Seen: 829

(8.70%)

Reward 5

Seen: 0

(0.00%)

Crate

Seen: 1087

(11.40%)

Reward 1

Seen: 51

(0.53%)

Reward 2

Seen: 0

(0.00%)

Reward 3

Seen: 165

(1.73%)

Reward 4

Seen: 886

(9.29%)

Reward 5

Seen: 0

(0.00%)

Crate

Seen: 1009

(10.58%)

Reward 1

Seen: 57

(0.60%)

Reward 2

Seen: 0

(0.00%)

Reward 3

Seen: 161

(1.69%)

Reward 4

Seen: 818

(8.58%)

Reward 5

Seen: 0

(0.00%)

Crate

Seen: 959

(10.06%)

Reward 1

Seen: 54

(0.57%)

Reward 2

Seen: 0

(0.00%)

Reward 3

Seen: 696

(7.30%)

Reward 4

Seen: 226

(2.37%)

Reward 5

Seen: 0

(0.00%)

Crate

Seen: 1071

(11.23%)

Reward 1

Seen: 53

(0.56%)

Reward 2

Seen: 0

(0.00%)

Reward 3

Seen: 187

(1.96%)

Reward 4

Seen: 852

(8.94%)

Reward 5

Seen: 0

(0.00%)