Iron Atronach Crates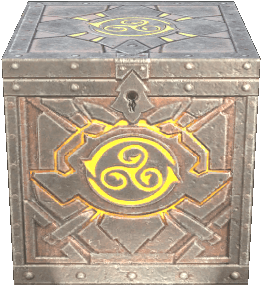 Crown Crates
Crown Crate Tracker users have recorded the following.
17,926 crates
71,704 cards
3,075 cards
17.15% chance
Drop Rates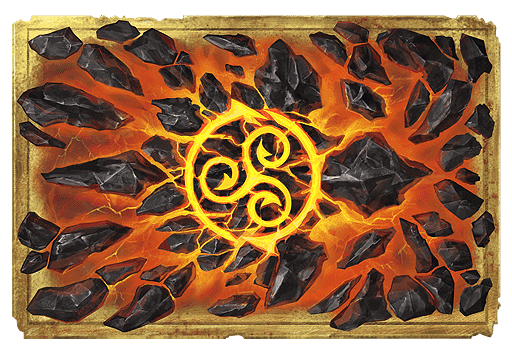 Reward numbers do not indicate the order of your cards. Card positions are randomized when you open a crate.
The Bonus card for this crate is Reward 5. It always appears in the middle if you've earned one.
Crate

Possible

Reward 1

Impossible

Reward 2

Impossible

Reward 3

Impossible

Reward 4

Impossible

Bonus card

Possible

Crate

Possible

Reward 1

Impossible

Reward 2

Possible

Reward 3

Impossible

Reward 4

Impossible

Bonus card

Possible

Crate

Possible

Reward 1

Possible

Reward 2

Possible

Reward 3

Impossible

Reward 4

Impossible

Bonus card

Possible

Crate

Possible

Reward 1

Possible

Reward 2

Possible

Reward 3

Impossible

Reward 4

Impossible

Bonus card

Possible

Crate

Possible

Reward 1

Possible

Reward 2

Possible

Reward 3

Impossible

Reward 4

Impossible

Bonus card

Impossible

Crate

Possible

Reward 1

Possible

Reward 2

Impossible

Reward 3

Possible

Reward 4

Possible

Bonus card

Impossible

Crate

Possible

Reward 1

Possible

Reward 2

Impossible

Reward 3

Possible

Reward 4

Possible

Bonus card

Impossible
Radiant Apex
Crate

Seen: 44

(0.25%)

Reward 1

Seen: 0

(0.00%)

Reward 2

Seen: 0

(0.00%)

Reward 3

Seen: 0

(0.00%)

Reward 4

Seen: 0

(0.00%)

Bonus card

Seen: 44

(1.43%)

Crate

Seen: 12

(0.07%)

Reward 1

Seen: 0

(0.00%)

Reward 2

Seen: 0

(0.00%)

Reward 3

Seen: 0

(0.00%)

Reward 4

Seen: 0

(0.00%)

Bonus card

Seen: 12

(0.39%)

Crate

Seen: 13

(0.07%)

Reward 1

Seen: 0

(0.00%)

Reward 2

Seen: 0

(0.00%)

Reward 3

Seen: 0

(0.00%)

Reward 4

Seen: 0

(0.00%)

Bonus card

Seen: 13

(0.42%)

Crate

Seen: 19

(0.11%)

Reward 1

Seen: 0

(0.00%)

Reward 2

Seen: 0

(0.00%)

Reward 3

Seen: 0

(0.00%)

Reward 4

Seen: 0

(0.00%)

Bonus card

Seen: 19

(0.62%)
Apex
Crate

Seen: 349

(1.95%)

Reward 1

Seen: 0

(0.00%)

Reward 2

Seen: 20

(0.11%)

Reward 3

Seen: 0

(0.00%)

Reward 4

Seen: 0

(0.00%)

Bonus card

Seen: 329

(10.70%)

Crate

Seen: 52

(0.29%)

Reward 1

Seen: 0

(0.00%)

Reward 2

Seen: 2

(0.01%)

Reward 3

Seen: 0

(0.00%)

Reward 4

Seen: 0

(0.00%)

Bonus card

Seen: 50

(1.63%)

Crate

Seen: 39

(0.22%)

Reward 1

Seen: 0

(0.00%)

Reward 2

Seen: 3

(0.02%)

Reward 3

Seen: 0

(0.00%)

Reward 4

Seen: 0

(0.00%)

Bonus card

Seen: 36

(1.17%)

Crate

Seen: 52

(0.29%)

Reward 1

Seen: 0

(0.00%)

Reward 2

Seen: 4

(0.02%)

Reward 3

Seen: 0

(0.00%)

Reward 4

Seen: 0

(0.00%)

Bonus card

Seen: 48

(1.56%)

Crate

Seen: 40

(0.22%)

Reward 1

Seen: 0

(0.00%)

Reward 2

Seen: 1

(0.01%)

Reward 3

Seen: 0

(0.00%)

Reward 4

Seen: 0

(0.00%)

Bonus card

Seen: 39

(1.27%)

Crate

Seen: 51

(0.28%)

Reward 1

Seen: 0

(0.00%)

Reward 2

Seen: 3

(0.02%)

Reward 3

Seen: 0

(0.00%)

Reward 4

Seen: 0

(0.00%)

Bonus card

Seen: 48

(1.56%)

Crate

Seen: 52

(0.29%)

Reward 1

Seen: 0

(0.00%)

Reward 2

Seen: 1

(0.01%)

Reward 3

Seen: 0

(0.00%)

Reward 4

Seen: 0

(0.00%)

Bonus card

Seen: 51

(1.66%)

Crate

Seen: 47

(0.26%)

Reward 1

Seen: 0

(0.00%)

Reward 2

Seen: 3

(0.02%)

Reward 3

Seen: 0

(0.00%)

Reward 4

Seen: 0

(0.00%)

Bonus card

Seen: 44

(1.43%)

Crate

Seen: 16

(0.09%)

Reward 1

Seen: 0

(0.00%)

Reward 2

Seen: 3

(0.02%)

Reward 3

Seen: 0

(0.00%)

Reward 4

Seen: 0

(0.00%)

Bonus card

Seen: 13

(0.42%)
Legendary
Crate

Seen: 2591

(14.45%)

Reward 1

Seen: 600

(3.35%)

Reward 2

Seen: 1168

(6.52%)

Reward 3

Seen: 0

(0.00%)

Reward 4

Seen: 0

(0.00%)

Bonus card

Seen: 952

(30.96%)

Crate

Seen: 117

(0.65%)

Reward 1

Seen: 18

(0.10%)

Reward 2

Seen: 44

(0.25%)

Reward 3

Seen: 0

(0.00%)

Reward 4

Seen: 0

(0.00%)

Bonus card

Seen: 55

(1.79%)

Crate

Seen: 118

(0.66%)

Reward 1

Seen: 25

(0.14%)

Reward 2

Seen: 33

(0.18%)

Reward 3

Seen: 0

(0.00%)

Reward 4

Seen: 0

(0.00%)

Bonus card

Seen: 60

(1.95%)

Crate

Seen: 115

(0.64%)

Reward 1

Seen: 19

(0.11%)

Reward 2

Seen: 46

(0.26%)

Reward 3

Seen: 0

(0.00%)

Reward 4

Seen: 0

(0.00%)

Bonus card

Seen: 51

(1.66%)

Crate

Seen: 121

(0.67%)

Reward 1

Seen: 22

(0.12%)

Reward 2

Seen: 41

(0.23%)

Reward 3

Seen: 0

(0.00%)

Reward 4

Seen: 0

(0.00%)

Bonus card

Seen: 59

(1.92%)

Crate

Seen: 109

(0.61%)

Reward 1

Seen: 18

(0.10%)

Reward 2

Seen: 35

(0.20%)

Reward 3

Seen: 0

(0.00%)

Reward 4

Seen: 0

(0.00%)

Bonus card

Seen: 56

(1.82%)

Crate

Seen: 779

(4.35%)

Reward 1

Seen: 265

(1.48%)

Reward 2

Seen: 517

(2.88%)

Reward 3

Seen: 0

(0.00%)

Reward 4

Seen: 0

(0.00%)

Bonus card

Seen: 0

(0.00%)

Crate

Seen: 107

(0.60%)

Reward 1

Seen: 11

(0.06%)

Reward 2

Seen: 40

(0.22%)

Reward 3

Seen: 0

(0.00%)

Reward 4

Seen: 0

(0.00%)

Bonus card

Seen: 56

(1.82%)

Crate

Seen: 113

(0.63%)

Reward 1

Seen: 24

(0.13%)

Reward 2

Seen: 33

(0.18%)

Reward 3

Seen: 0

(0.00%)

Reward 4

Seen: 0

(0.00%)

Bonus card

Seen: 56

(1.82%)

Crate

Seen: 57

(0.32%)

Reward 1

Seen: 19

(0.11%)

Reward 2

Seen: 38

(0.21%)

Reward 3

Seen: 0

(0.00%)

Reward 4

Seen: 0

(0.00%)

Bonus card

Seen: 0

(0.00%)

Crate

Seen: 96

(0.54%)

Reward 1

Seen: 15

(0.08%)

Reward 2

Seen: 31

(0.17%)

Reward 3

Seen: 0

(0.00%)

Reward 4

Seen: 0

(0.00%)

Bonus card

Seen: 50

(1.63%)

Crate

Seen: 115

(0.64%)

Reward 1

Seen: 18

(0.10%)

Reward 2

Seen: 32

(0.18%)

Reward 3

Seen: 0

(0.00%)

Reward 4

Seen: 0

(0.00%)

Bonus card

Seen: 65

(2.11%)

Crate

Seen: 131

(0.73%)

Reward 1

Seen: 18

(0.10%)

Reward 2

Seen: 51

(0.28%)

Reward 3

Seen: 0

(0.00%)

Reward 4

Seen: 0

(0.00%)

Bonus card

Seen: 62

(2.02%)

Crate

Seen: 143

(0.80%)

Reward 1

Seen: 22

(0.12%)

Reward 2

Seen: 46

(0.26%)

Reward 3

Seen: 0

(0.00%)

Reward 4

Seen: 0

(0.00%)

Bonus card

Seen: 75

(2.44%)

Crate

Seen: 131

(0.73%)

Reward 1

Seen: 22

(0.12%)

Reward 2

Seen: 41

(0.23%)

Reward 3

Seen: 0

(0.00%)

Reward 4

Seen: 0

(0.00%)

Bonus card

Seen: 68

(2.21%)

Crate

Seen: 115

(0.64%)

Reward 1

Seen: 21

(0.12%)

Reward 2

Seen: 42

(0.23%)

Reward 3

Seen: 0

(0.00%)

Reward 4

Seen: 0

(0.00%)

Bonus card

Seen: 52

(1.69%)

Crate

Seen: 110

(0.61%)

Reward 1

Seen: 18

(0.10%)

Reward 2

Seen: 29

(0.16%)

Reward 3

Seen: 0

(0.00%)

Reward 4

Seen: 0

(0.00%)

Bonus card

Seen: 63

(2.05%)

Crate

Seen: 114

(0.64%)

Reward 1

Seen: 21

(0.12%)

Reward 2

Seen: 38

(0.21%)

Reward 3

Seen: 0

(0.00%)

Reward 4

Seen: 0

(0.00%)

Bonus card

Seen: 55

(1.79%)

Crate

Seen: 124

(0.69%)

Reward 1

Seen: 24

(0.13%)

Reward 2

Seen: 31

(0.17%)

Reward 3

Seen: 0

(0.00%)

Reward 4

Seen: 0

(0.00%)

Bonus card

Seen: 69

(2.24%)
Epic
Crate

Seen: 3772

(21.04%)

Reward 1

Seen: 814

(4.54%)

Reward 2

Seen: 1475

(8.23%)

Reward 3

Seen: 0

(0.00%)

Reward 4

Seen: 0

(0.00%)

Bonus card

Seen: 1750

(56.91%)

Crate

Seen: 215

(1.20%)

Reward 1

Seen: 19

(0.11%)

Reward 2

Seen: 60

(0.33%)

Reward 3

Seen: 0

(0.00%)

Reward 4

Seen: 0

(0.00%)

Bonus card

Seen: 137

(4.46%)

Crate

Seen: 219

(1.22%)

Reward 1

Seen: 30

(0.17%)

Reward 2

Seen: 59

(0.33%)

Reward 3

Seen: 0

(0.00%)

Reward 4

Seen: 0

(0.00%)

Bonus card

Seen: 131

(4.26%)

Crate

Seen: 209

(1.17%)

Reward 1

Seen: 34

(0.19%)

Reward 2

Seen: 55

(0.31%)

Reward 3

Seen: 0

(0.00%)

Reward 4

Seen: 0

(0.00%)

Bonus card

Seen: 120

(3.90%)

Crate

Seen: 226

(1.26%)

Reward 1

Seen: 35

(0.20%)

Reward 2

Seen: 55

(0.31%)

Reward 3

Seen: 0

(0.00%)

Reward 4

Seen: 0

(0.00%)

Bonus card

Seen: 136

(4.42%)

Crate

Seen: 217

(1.21%)

Reward 1

Seen: 26

(0.15%)

Reward 2

Seen: 55

(0.31%)

Reward 3

Seen: 0

(0.00%)

Reward 4

Seen: 0

(0.00%)

Bonus card

Seen: 137

(4.46%)

Crate

Seen: 202

(1.13%)

Reward 1

Seen: 25

(0.14%)

Reward 2

Seen: 54

(0.30%)

Reward 3

Seen: 0

(0.00%)

Reward 4

Seen: 0

(0.00%)

Bonus card

Seen: 123

(4.00%)

Crate

Seen: 207

(1.15%)

Reward 1

Seen: 29

(0.16%)

Reward 2

Seen: 54

(0.30%)

Reward 3

Seen: 0

(0.00%)

Reward 4

Seen: 0

(0.00%)

Bonus card

Seen: 125

(4.07%)

Crate

Seen: 94

(0.52%)

Reward 1

Seen: 31

(0.17%)

Reward 2

Seen: 63

(0.35%)

Reward 3

Seen: 0

(0.00%)

Reward 4

Seen: 0

(0.00%)

Bonus card

Seen: 0

(0.00%)

Crate

Seen: 189

(1.05%)

Reward 1

Seen: 29

(0.16%)

Reward 2

Seen: 42

(0.23%)

Reward 3

Seen: 0

(0.00%)

Reward 4

Seen: 0

(0.00%)

Bonus card

Seen: 119

(3.87%)

Crate

Seen: 211

(1.18%)

Reward 1

Seen: 31

(0.17%)

Reward 2

Seen: 48

(0.27%)

Reward 3

Seen: 0

(0.00%)

Reward 4

Seen: 0

(0.00%)

Bonus card

Seen: 132

(4.29%)

Crate

Seen: 1051

(5.86%)

Reward 1

Seen: 381

(2.13%)

Reward 2

Seen: 677

(3.78%)

Reward 3

Seen: 0

(0.00%)

Reward 4

Seen: 0

(0.00%)

Bonus card

Seen: 0

(0.00%)

Crate

Seen: 187

(1.04%)

Reward 1

Seen: 23

(0.13%)

Reward 2

Seen: 51

(0.28%)

Reward 3

Seen: 0

(0.00%)

Reward 4

Seen: 0

(0.00%)

Bonus card

Seen: 113

(3.67%)

Crate

Seen: 208

(1.16%)

Reward 1

Seen: 28

(0.16%)

Reward 2

Seen: 63

(0.35%)

Reward 3

Seen: 0

(0.00%)

Reward 4

Seen: 0

(0.00%)

Bonus card

Seen: 117

(3.80%)

Crate

Seen: 205

(1.14%)

Reward 1

Seen: 34

(0.19%)

Reward 2

Seen: 47

(0.26%)

Reward 3

Seen: 0

(0.00%)

Reward 4

Seen: 0

(0.00%)

Bonus card

Seen: 124

(4.03%)

Crate

Seen: 177

(0.99%)

Reward 1

Seen: 28

(0.16%)

Reward 2

Seen: 48

(0.27%)

Reward 3

Seen: 0

(0.00%)

Reward 4

Seen: 0

(0.00%)

Bonus card

Seen: 101

(3.28%)

Crate

Seen: 209

(1.17%)

Reward 1

Seen: 31

(0.17%)

Reward 2

Seen: 44

(0.25%)

Reward 3

Seen: 0

(0.00%)

Reward 4

Seen: 0

(0.00%)

Bonus card

Seen: 135

(4.39%)
Superior
Crate

Seen: 15459

(86.24%)

Reward 1

Seen: 1312

(7.32%)

Reward 2

Seen: 15263

(85.14%)

Reward 3

Seen: 0

(0.00%)

Reward 4

Seen: 0

(0.00%)

Bonus card

Seen: 0

(0.00%)

Crate

Seen: 756

(4.22%)

Reward 1

Seen: 75

(0.42%)

Reward 2

Seen: 683

(3.81%)

Reward 3

Seen: 0

(0.00%)

Reward 4

Seen: 0

(0.00%)

Bonus card

Seen: 0

(0.00%)

Crate

Seen: 729

(4.07%)

Reward 1

Seen: 70

(0.39%)

Reward 2

Seen: 662

(3.69%)

Reward 3

Seen: 0

(0.00%)

Reward 4

Seen: 0

(0.00%)

Bonus card

Seen: 0

(0.00%)

Crate

Seen: 716

(3.99%)

Reward 1

Seen: 49

(0.27%)

Reward 2

Seen: 668

(3.73%)

Reward 3

Seen: 0

(0.00%)

Reward 4

Seen: 0

(0.00%)

Bonus card

Seen: 0

(0.00%)

Crate

Seen: 762

(4.25%)

Reward 1

Seen: 76

(0.42%)

Reward 2

Seen: 690

(3.85%)

Reward 3

Seen: 0

(0.00%)

Reward 4

Seen: 0

(0.00%)

Bonus card

Seen: 0

(0.00%)

Crate

Seen: 748

(4.17%)

Reward 1

Seen: 54

(0.30%)

Reward 2

Seen: 696

(3.88%)

Reward 3

Seen: 0

(0.00%)

Reward 4

Seen: 0

(0.00%)

Bonus card

Seen: 0

(0.00%)

Crate

Seen: 776

(4.33%)

Reward 1

Seen: 62

(0.35%)

Reward 2

Seen: 715

(3.99%)

Reward 3

Seen: 0

(0.00%)

Reward 4

Seen: 0

(0.00%)

Bonus card

Seen: 0

(0.00%)

Crate

Seen: 752

(4.20%)

Reward 1

Seen: 54

(0.30%)

Reward 2

Seen: 701

(3.91%)

Reward 3

Seen: 0

(0.00%)

Reward 4

Seen: 0

(0.00%)

Bonus card

Seen: 0

(0.00%)

Crate

Seen: 750

(4.18%)

Reward 1

Seen: 55

(0.31%)

Reward 2

Seen: 699

(3.90%)

Reward 3

Seen: 0

(0.00%)

Reward 4

Seen: 0

(0.00%)

Bonus card

Seen: 0

(0.00%)

Crate

Seen: 736

(4.11%)

Reward 1

Seen: 52

(0.29%)

Reward 2

Seen: 684

(3.82%)

Reward 3

Seen: 0

(0.00%)

Reward 4

Seen: 0

(0.00%)

Bonus card

Seen: 0

(0.00%)

Crate

Seen: 744

(4.15%)

Reward 1

Seen: 53

(0.30%)

Reward 2

Seen: 692

(3.86%)

Reward 3

Seen: 0

(0.00%)

Reward 4

Seen: 0

(0.00%)

Bonus card

Seen: 0

(0.00%)

Crate

Seen: 791

(4.41%)

Reward 1

Seen: 63

(0.35%)

Reward 2

Seen: 730

(4.07%)

Reward 3

Seen: 0

(0.00%)

Reward 4

Seen: 0

(0.00%)

Bonus card

Seen: 0

(0.00%)

Crate

Seen: 778

(4.34%)

Reward 1

Seen: 56

(0.31%)

Reward 2

Seen: 725

(4.04%)

Reward 3

Seen: 0

(0.00%)

Reward 4

Seen: 0

(0.00%)

Bonus card

Seen: 0

(0.00%)

Crate

Seen: 770

(4.30%)

Reward 1

Seen: 66

(0.37%)

Reward 2

Seen: 705

(3.93%)

Reward 3

Seen: 0

(0.00%)

Reward 4

Seen: 0

(0.00%)

Bonus card

Seen: 0

(0.00%)

Crate

Seen: 732

(4.08%)

Reward 1

Seen: 53

(0.30%)

Reward 2

Seen: 679

(3.79%)

Reward 3

Seen: 0

(0.00%)

Reward 4

Seen: 0

(0.00%)

Bonus card

Seen: 0

(0.00%)

Crate

Seen: 720

(4.02%)

Reward 1

Seen: 47

(0.26%)

Reward 2

Seen: 675

(3.77%)

Reward 3

Seen: 0

(0.00%)

Reward 4

Seen: 0

(0.00%)

Bonus card

Seen: 0

(0.00%)

Crate

Seen: 756

(4.22%)

Reward 1

Seen: 56

(0.31%)

Reward 2

Seen: 702

(3.92%)

Reward 3

Seen: 0

(0.00%)

Reward 4

Seen: 0

(0.00%)

Bonus card

Seen: 0

(0.00%)

Crate

Seen: 738

(4.12%)

Reward 1

Seen: 64

(0.36%)

Reward 2

Seen: 680

(3.79%)

Reward 3

Seen: 0

(0.00%)

Reward 4

Seen: 0

(0.00%)

Bonus card

Seen: 0

(0.00%)

Crate

Seen: 738

(4.12%)

Reward 1

Seen: 51

(0.28%)

Reward 2

Seen: 689

(3.84%)

Reward 3

Seen: 0

(0.00%)

Reward 4

Seen: 0

(0.00%)

Bonus card

Seen: 0

(0.00%)

Crate

Seen: 764

(4.26%)

Reward 1

Seen: 60

(0.33%)

Reward 2

Seen: 708

(3.95%)

Reward 3

Seen: 0

(0.00%)

Reward 4

Seen: 0

(0.00%)

Bonus card

Seen: 0

(0.00%)

Crate

Seen: 738

(4.12%)

Reward 1

Seen: 68

(0.38%)

Reward 2

Seen: 670

(3.74%)

Reward 3

Seen: 0

(0.00%)

Reward 4

Seen: 0

(0.00%)

Bonus card

Seen: 0

(0.00%)

Crate

Seen: 766

(4.27%)

Reward 1

Seen: 70

(0.39%)

Reward 2

Seen: 699

(3.90%)

Reward 3

Seen: 0

(0.00%)

Reward 4

Seen: 0

(0.00%)

Bonus card

Seen: 0

(0.00%)

Crate

Seen: 767

(4.28%)

Reward 1

Seen: 58

(0.32%)

Reward 2

Seen: 711

(3.97%)

Reward 3

Seen: 0

(0.00%)

Reward 4

Seen: 0

(0.00%)

Bonus card

Seen: 0

(0.00%)
Fine
Crate

Seen: 12894

(71.93%)

Reward 1

Seen: 9884

(55.14%)

Reward 2

Seen: 0

(0.00%)

Reward 3

Seen: 5495

(30.65%)

Reward 4

Seen: 1814

(10.12%)

Bonus card

Seen: 0

(0.00%)

Crate

Seen: 1142

(6.37%)

Reward 1

Seen: 703

(3.92%)

Reward 2

Seen: 0

(0.00%)

Reward 3

Seen: 452

(2.52%)

Reward 4

Seen: 0

(0.00%)

Bonus card

Seen: 0

(0.00%)

Crate

Seen: 802

(4.47%)

Reward 1

Seen: 432

(2.41%)

Reward 2

Seen: 0

(0.00%)

Reward 3

Seen: 379

(2.11%)

Reward 4

Seen: 0

(0.00%)

Bonus card

Seen: 0

(0.00%)

Crate

Seen: 863

(4.81%)

Reward 1

Seen: 483

(2.69%)

Reward 2

Seen: 0

(0.00%)

Reward 3

Seen: 392

(2.19%)

Reward 4

Seen: 0

(0.00%)

Bonus card

Seen: 0

(0.00%)

Crate

Seen: 866

(4.83%)

Reward 1

Seen: 491

(2.74%)

Reward 2

Seen: 0

(0.00%)

Reward 3

Seen: 393

(2.19%)

Reward 4

Seen: 0

(0.00%)

Bonus card

Seen: 0

(0.00%)

Crate

Seen: 1134

(6.33%)

Reward 1

Seen: 678

(3.78%)

Reward 2

Seen: 0

(0.00%)

Reward 3

Seen: 475

(2.65%)

Reward 4

Seen: 0

(0.00%)

Bonus card

Seen: 0

(0.00%)

Crate

Seen: 1116

(6.23%)

Reward 1

Seen: 660

(3.68%)

Reward 2

Seen: 0

(0.00%)

Reward 3

Seen: 466

(2.60%)

Reward 4

Seen: 0

(0.00%)

Bonus card

Seen: 0

(0.00%)

Crate

Seen: 1102

(6.15%)

Reward 1

Seen: 645

(3.60%)

Reward 2

Seen: 0

(0.00%)

Reward 3

Seen: 463

(2.58%)

Reward 4

Seen: 0

(0.00%)

Bonus card

Seen: 0

(0.00%)

Crate

Seen: 1159

(6.47%)

Reward 1

Seen: 698

(3.89%)

Reward 2

Seen: 0

(0.00%)

Reward 3

Seen: 480

(2.68%)

Reward 4

Seen: 0

(0.00%)

Bonus card

Seen: 0

(0.00%)

Crate

Seen: 1158

(6.46%)

Reward 1

Seen: 691

(3.85%)

Reward 2

Seen: 0

(0.00%)

Reward 3

Seen: 483

(2.69%)

Reward 4

Seen: 0

(0.00%)

Bonus card

Seen: 0

(0.00%)

Crate

Seen: 480

(2.68%)

Reward 1

Seen: 230

(1.28%)

Reward 2

Seen: 0

(0.00%)

Reward 3

Seen: 253

(1.41%)

Reward 4

Seen: 0

(0.00%)

Bonus card

Seen: 0

(0.00%)

Crate

Seen: 509

(2.84%)

Reward 1

Seen: 240

(1.34%)

Reward 2

Seen: 0

(0.00%)

Reward 3

Seen: 273

(1.52%)

Reward 4

Seen: 0

(0.00%)

Bonus card

Seen: 0

(0.00%)

Crate

Seen: 472

(2.63%)

Reward 1

Seen: 225

(1.26%)

Reward 2

Seen: 0

(0.00%)

Reward 3

Seen: 251

(1.40%)

Reward 4

Seen: 0

(0.00%)

Bonus card

Seen: 0

(0.00%)

Crate

Seen: 467

(2.61%)

Reward 1

Seen: 231

(1.29%)

Reward 2

Seen: 0

(0.00%)

Reward 3

Seen: 239

(1.33%)

Reward 4

Seen: 0

(0.00%)

Bonus card

Seen: 0

(0.00%)

Crate

Seen: 502

(2.80%)

Reward 1

Seen: 244

(1.36%)

Reward 2

Seen: 0

(0.00%)

Reward 3

Seen: 263

(1.47%)

Reward 4

Seen: 0

(0.00%)

Bonus card

Seen: 0

(0.00%)

Crate

Seen: 453

(2.53%)

Reward 1

Seen: 224

(1.25%)

Reward 2

Seen: 0

(0.00%)

Reward 3

Seen: 233

(1.30%)

Reward 4

Seen: 0

(0.00%)

Bonus card

Seen: 0

(0.00%)

Crate

Seen: 4507

(25.14%)

Reward 1

Seen: 3009

(16.79%)

Reward 2

Seen: 0

(0.00%)

Reward 3

Seen: 0

(0.00%)

Reward 4

Seen: 1814

(10.12%)

Bonus card

Seen: 0

(0.00%)
Common
Crate

Seen: 17506

(97.66%)

Reward 1

Seen: 5316

(29.66%)

Reward 2

Seen: 0

(0.00%)

Reward 3

Seen: 12431

(69.35%)

Reward 4

Seen: 16112

(89.88%)

Bonus card

Seen: 0

(0.00%)

Crate

Seen: 6702

(37.39%)

Reward 1

Seen: 921

(5.14%)

Reward 2

Seen: 0

(0.00%)

Reward 3

Seen: 5017

(27.99%)

Reward 4

Seen: 1541

(8.60%)

Bonus card

Seen: 0

(0.00%)

Crate

Seen: 2701

(15.07%)

Reward 1

Seen: 2701

(15.07%)

Reward 2

Seen: 0

(0.00%)

Reward 3

Seen: 0

(0.00%)

Reward 4

Seen: 0

(0.00%)

Bonus card

Seen: 0

(0.00%)

Crate

Seen: 7865

(43.87%)

Reward 1

Seen: 826

(4.61%)

Reward 2

Seen: 0

(0.00%)

Reward 3

Seen: 1287

(7.18%)

Reward 4

Seen: 6596

(36.80%)

Bonus card

Seen: 0

(0.00%)

Crate

Seen: 1796

(10.02%)

Reward 1

Seen: 115

(0.64%)

Reward 2

Seen: 0

(0.00%)

Reward 3

Seen: 1301

(7.26%)

Reward 4

Seen: 418

(2.33%)

Bonus card

Seen: 0

(0.00%)

Crate

Seen: 1694

(9.45%)

Reward 1

Seen: 119

(0.66%)

Reward 2

Seen: 0

(0.00%)

Reward 3

Seen: 1222

(6.82%)

Reward 4

Seen: 396

(2.21%)

Bonus card

Seen: 0

(0.00%)

Crate

Seen: 1692

(9.44%)

Reward 1

Seen: 96

(0.54%)

Reward 2

Seen: 0

(0.00%)

Reward 3

Seen: 1259

(7.02%)

Reward 4

Seen: 391

(2.18%)

Bonus card

Seen: 0

(0.00%)

Crate

Seen: 1885

(10.52%)

Reward 1

Seen: 114

(0.64%)

Reward 2

Seen: 0

(0.00%)

Reward 3

Seen: 297

(1.66%)

Reward 4

Seen: 1522

(8.49%)

Bonus card

Seen: 0

(0.00%)

Crate

Seen: 1960

(10.93%)

Reward 1

Seen: 114

(0.64%)

Reward 2

Seen: 0

(0.00%)

Reward 3

Seen: 281

(1.57%)

Reward 4

Seen: 1610

(8.98%)

Bonus card

Seen: 0

(0.00%)

Crate

Seen: 1942

(10.83%)

Reward 1

Seen: 110

(0.61%)

Reward 2

Seen: 0

(0.00%)

Reward 3

Seen: 288

(1.61%)

Reward 4

Seen: 1574

(8.78%)

Bonus card

Seen: 0

(0.00%)

Crate

Seen: 1655

(9.23%)

Reward 1

Seen: 105

(0.59%)

Reward 2

Seen: 0

(0.00%)

Reward 3

Seen: 1201

(6.70%)

Reward 4

Seen: 384

(2.14%)

Bonus card

Seen: 0

(0.00%)

Crate

Seen: 2019

(11.26%)

Reward 1

Seen: 95

(0.53%)

Reward 2

Seen: 0

(0.00%)

Reward 3

Seen: 278

(1.55%)

Reward 4

Seen: 1680

(9.37%)

Bonus card

Seen: 0

(0.00%)