Ouroboros Crown Crates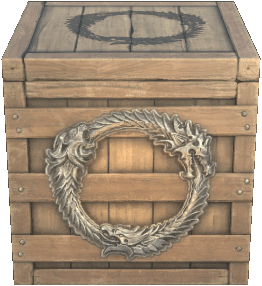 Crown Crates
Crown Crate Tracker users have recorded the following.
37,303 crates
149,212 cards
6,478 cards
17.37% chance
Drop Rates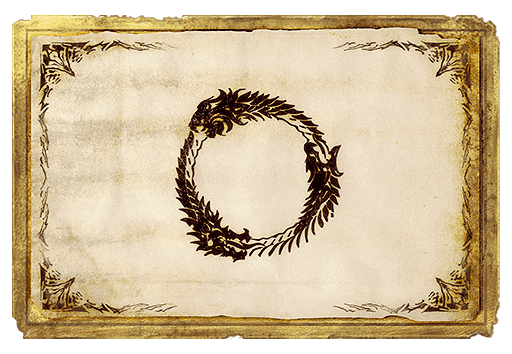 Reward numbers do not indicate the order of your cards. Card positions are randomized when you open a crate.
The Bonus card for this crate is Reward 5. It always appears in the middle if you've earned one.
Crate

Possible

Reward 1

Impossible

Reward 2

Impossible

Reward 3

Impossible

Reward 4

Impossible

Bonus card

Possible

Crate

Possible

Reward 1

Impossible

Reward 2

Impossible

Reward 3

Impossible

Reward 4

Impossible

Bonus card

Possible

Crate

Possible

Reward 1

Impossible

Reward 2

Impossible

Reward 3

Impossible

Reward 4

Impossible

Bonus card

Possible

Crate

Possible

Reward 1

Possible

Reward 2

Possible

Reward 3

Impossible

Reward 4

Impossible

Bonus card

Possible

Crate

Possible

Reward 1

Possible

Reward 2

Possible

Reward 3

Possible

Reward 4

Possible

Bonus card

Impossible
Apex
Crate

Seen: 451

(1.21%)

Reward 1

Seen: 0

(0.00%)

Reward 2

Seen: 0

(0.00%)

Reward 3

Seen: 0

(0.00%)

Reward 4

Seen: 0

(0.00%)

Bonus card

Seen: 451

(6.96%)

Crate

Seen: 308

(0.83%)

Reward 1

Seen: 0

(0.00%)

Reward 2

Seen: 0

(0.00%)

Reward 3

Seen: 0

(0.00%)

Reward 4

Seen: 0

(0.00%)

Bonus card

Seen: 308

(4.75%)

Crate

Seen: 143

(0.38%)

Reward 1

Seen: 0

(0.00%)

Reward 2

Seen: 0

(0.00%)

Reward 3

Seen: 0

(0.00%)

Reward 4

Seen: 0

(0.00%)

Bonus card

Seen: 143

(2.21%)
Legendary
Crate

Seen: 268

(0.72%)

Reward 1

Seen: 0

(0.00%)

Reward 2

Seen: 0

(0.00%)

Reward 3

Seen: 0

(0.00%)

Reward 4

Seen: 0

(0.00%)

Bonus card

Seen: 268

(4.14%)

Crate

Seen: 266

(0.71%)

Reward 1

Seen: 0

(0.00%)

Reward 2

Seen: 0

(0.00%)

Reward 3

Seen: 0

(0.00%)

Reward 4

Seen: 0

(0.00%)

Bonus card

Seen: 266

(4.11%)

Crate

Seen: 2

(0.01%)

Reward 1

Seen: 0

(0.00%)

Reward 2

Seen: 0

(0.00%)

Reward 3

Seen: 0

(0.00%)

Reward 4

Seen: 0

(0.00%)

Bonus card

Seen: 2

(0.03%)
Epic
Crate

Seen: 743

(1.99%)

Reward 1

Seen: 0

(0.00%)

Reward 2

Seen: 0

(0.00%)

Reward 3

Seen: 0

(0.00%)

Reward 4

Seen: 0

(0.00%)

Bonus card

Seen: 743

(11.47%)

Crate

Seen: 16

(0.04%)

Reward 1

Seen: 0

(0.00%)

Reward 2

Seen: 0

(0.00%)

Reward 3

Seen: 0

(0.00%)

Reward 4

Seen: 0

(0.00%)

Bonus card

Seen: 16

(0.25%)

Crate

Seen: 727

(1.95%)

Reward 1

Seen: 0

(0.00%)

Reward 2

Seen: 0

(0.00%)

Reward 3

Seen: 0

(0.00%)

Reward 4

Seen: 0

(0.00%)

Bonus card

Seen: 727

(11.22%)
Fine
Crate

Seen: 13959

(37.42%)

Reward 1

Seen: 3740

(10.03%)

Reward 2

Seen: 7386

(19.80%)

Reward 3

Seen: 0

(0.00%)

Reward 4

Seen: 0

(0.00%)

Bonus card

Seen: 5016

(77.43%)

Crate

Seen: 1361

(3.65%)

Reward 1

Seen: 316

(0.85%)

Reward 2

Seen: 621

(1.66%)

Reward 3

Seen: 0

(0.00%)

Reward 4

Seen: 0

(0.00%)

Bonus card

Seen: 438

(6.76%)

Crate

Seen: 1092

(2.93%)

Reward 1

Seen: 262

(0.70%)

Reward 2

Seen: 507

(1.36%)

Reward 3

Seen: 0

(0.00%)

Reward 4

Seen: 0

(0.00%)

Bonus card

Seen: 333

(5.14%)

Crate

Seen: 1086

(2.91%)

Reward 1

Seen: 240

(0.64%)

Reward 2

Seen: 499

(1.34%)

Reward 3

Seen: 0

(0.00%)

Reward 4

Seen: 0

(0.00%)

Bonus card

Seen: 360

(5.56%)

Crate

Seen: 1094

(2.93%)

Reward 1

Seen: 268

(0.72%)

Reward 2

Seen: 502

(1.35%)

Reward 3

Seen: 0

(0.00%)

Reward 4

Seen: 0

(0.00%)

Bonus card

Seen: 338

(5.22%)

Crate

Seen: 1609

(4.31%)

Reward 1

Seen: 375

(1.01%)

Reward 2

Seen: 778

(2.09%)

Reward 3

Seen: 0

(0.00%)

Reward 4

Seen: 0

(0.00%)

Bonus card

Seen: 486

(7.50%)

Crate

Seen: 1576

(4.22%)

Reward 1

Seen: 381

(1.02%)

Reward 2

Seen: 723

(1.94%)

Reward 3

Seen: 0

(0.00%)

Reward 4

Seen: 0

(0.00%)

Bonus card

Seen: 501

(7.73%)

Crate

Seen: 1466

(3.93%)

Reward 1

Seen: 343

(0.92%)

Reward 2

Seen: 679

(1.82%)

Reward 3

Seen: 0

(0.00%)

Reward 4

Seen: 0

(0.00%)

Bonus card

Seen: 468

(7.22%)

Crate

Seen: 1378

(3.69%)

Reward 1

Seen: 331

(0.89%)

Reward 2

Seen: 618

(1.66%)

Reward 3

Seen: 0

(0.00%)

Reward 4

Seen: 0

(0.00%)

Bonus card

Seen: 447

(6.90%)

Crate

Seen: 1437

(3.85%)

Reward 1

Seen: 324

(0.87%)

Reward 2

Seen: 677

(1.81%)

Reward 3

Seen: 0

(0.00%)

Reward 4

Seen: 0

(0.00%)

Bonus card

Seen: 452

(6.98%)

Crate

Seen: 3754

(10.06%)

Reward 1

Seen: 900

(2.41%)

Reward 2

Seen: 1782

(4.78%)

Reward 3

Seen: 0

(0.00%)

Reward 4

Seen: 0

(0.00%)

Bonus card

Seen: 1193

(18.42%)
Common
Crate

Seen: 37303

(100.00%)

Reward 1

Seen: 33563

(89.97%)

Reward 2

Seen: 29917

(80.20%)

Reward 3

Seen: 37303

(100.00%)

Reward 4

Seen: 37303

(100.00%)

Bonus card

Seen: 0

(0.00%)

Crate

Seen: 26155

(70.12%)

Reward 1

Seen: 9587

(25.70%)

Reward 2

Seen: 8349

(22.38%)

Reward 3

Seen: 10438

(27.98%)

Reward 4

Seen: 10339

(27.72%)

Bonus card

Seen: 0

(0.00%)

Crate

Seen: 29024

(77.81%)

Reward 1

Seen: 11398

(30.56%)

Reward 2

Seen: 10240

(27.45%)

Reward 3

Seen: 12626

(33.85%)

Reward 4

Seen: 12654

(33.92%)

Bonus card

Seen: 0

(0.00%)

Crate

Seen: 26247

(70.36%)

Reward 1

Seen: 9400

(25.20%)

Reward 2

Seen: 8265

(22.16%)

Reward 3

Seen: 10578

(28.36%)

Reward 4

Seen: 10623

(28.48%)

Bonus card

Seen: 0

(0.00%)

Crate

Seen: 1745

(4.68%)

Reward 1

Seen: 402

(1.08%)

Reward 2

Seen: 370

(0.99%)

Reward 3

Seen: 488

(1.31%)

Reward 4

Seen: 513

(1.38%)

Bonus card

Seen: 0

(0.00%)

Crate

Seen: 1639

(4.39%)

Reward 1

Seen: 385

(1.03%)

Reward 2

Seen: 359

(0.96%)

Reward 3

Seen: 462

(1.24%)

Reward 4

Seen: 460

(1.23%)

Bonus card

Seen: 0

(0.00%)

Crate

Seen: 1655

(4.44%)

Reward 1

Seen: 368

(0.99%)

Reward 2

Seen: 394

(1.06%)

Reward 3

Seen: 450

(1.21%)

Reward 4

Seen: 472

(1.27%)

Bonus card

Seen: 0

(0.00%)

Crate

Seen: 1662

(4.46%)

Reward 1

Seen: 370

(0.99%)

Reward 2

Seen: 380

(1.02%)

Reward 3

Seen: 480

(1.29%)

Reward 4

Seen: 463

(1.24%)

Bonus card

Seen: 0

(0.00%)

Crate

Seen: 1715

(4.60%)

Reward 1

Seen: 440

(1.18%)

Reward 2

Seen: 380

(1.02%)

Reward 3

Seen: 462

(1.24%)

Reward 4

Seen: 461

(1.24%)

Bonus card

Seen: 0

(0.00%)

Crate

Seen: 1616

(4.33%)

Reward 1

Seen: 386

(1.03%)

Reward 2

Seen: 388

(1.04%)

Reward 3

Seen: 431

(1.16%)

Reward 4

Seen: 432

(1.16%)

Bonus card

Seen: 0

(0.00%)

Crate

Seen: 1657

(4.44%)

Reward 1

Seen: 413

(1.11%)

Reward 2

Seen: 388

(1.04%)

Reward 3

Seen: 451

(1.21%)

Reward 4

Seen: 428

(1.15%)

Bonus card

Seen: 0

(0.00%)

Crate

Seen: 1679

(4.50%)

Reward 1

Seen: 414

(1.11%)

Reward 2

Seen: 404

(1.08%)

Reward 3

Seen: 437

(1.17%)

Reward 4

Seen: 458

(1.23%)

Bonus card

Seen: 0

(0.00%)