Ouroboros Crown Crates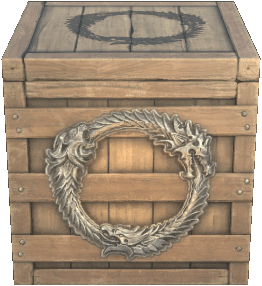 Crown Crates
Crown Crate Tracker users have recorded the following.
36,048 crates
144,192 cards
6,262 cards
17.37% chance
Drop Rates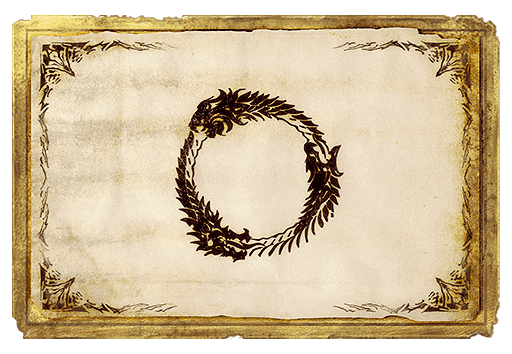 Reward numbers do not indicate the order of your cards. Card positions are randomized when you open a crate.
The Bonus card for this crate is Reward 5. It always appears in the middle if you've earned one.
Crate

Possible

Reward 1

Impossible

Reward 2

Impossible

Reward 3

Impossible

Reward 4

Impossible

Bonus card

Possible

Crate

Possible

Reward 1

Impossible

Reward 2

Impossible

Reward 3

Impossible

Reward 4

Impossible

Bonus card

Possible

Crate

Possible

Reward 1

Impossible

Reward 2

Impossible

Reward 3

Impossible

Reward 4

Impossible

Bonus card

Possible

Crate

Possible

Reward 1

Possible

Reward 2

Possible

Reward 3

Impossible

Reward 4

Impossible

Bonus card

Possible

Crate

Possible

Reward 1

Possible

Reward 2

Possible

Reward 3

Possible

Reward 4

Possible

Bonus card

Impossible
Apex
Crate

Seen: 435

(1.21%)

Reward 1

Seen: 0

(0.00%)

Reward 2

Seen: 0

(0.00%)

Reward 3

Seen: 0

(0.00%)

Reward 4

Seen: 0

(0.00%)

Bonus card

Seen: 435

(6.95%)

Crate

Seen: 295

(0.82%)

Reward 1

Seen: 0

(0.00%)

Reward 2

Seen: 0

(0.00%)

Reward 3

Seen: 0

(0.00%)

Reward 4

Seen: 0

(0.00%)

Bonus card

Seen: 295

(4.71%)

Crate

Seen: 140

(0.39%)

Reward 1

Seen: 0

(0.00%)

Reward 2

Seen: 0

(0.00%)

Reward 3

Seen: 0

(0.00%)

Reward 4

Seen: 0

(0.00%)

Bonus card

Seen: 140

(2.24%)
Legendary
Crate

Seen: 257

(0.71%)

Reward 1

Seen: 0

(0.00%)

Reward 2

Seen: 0

(0.00%)

Reward 3

Seen: 0

(0.00%)

Reward 4

Seen: 0

(0.00%)

Bonus card

Seen: 257

(4.10%)

Crate

Seen: 255

(0.71%)

Reward 1

Seen: 0

(0.00%)

Reward 2

Seen: 0

(0.00%)

Reward 3

Seen: 0

(0.00%)

Reward 4

Seen: 0

(0.00%)

Bonus card

Seen: 255

(4.07%)

Crate

Seen: 2

(0.01%)

Reward 1

Seen: 0

(0.00%)

Reward 2

Seen: 0

(0.00%)

Reward 3

Seen: 0

(0.00%)

Reward 4

Seen: 0

(0.00%)

Bonus card

Seen: 2

(0.03%)
Epic
Crate

Seen: 719

(1.99%)

Reward 1

Seen: 0

(0.00%)

Reward 2

Seen: 0

(0.00%)

Reward 3

Seen: 0

(0.00%)

Reward 4

Seen: 0

(0.00%)

Bonus card

Seen: 719

(11.48%)

Crate

Seen: 16

(0.04%)

Reward 1

Seen: 0

(0.00%)

Reward 2

Seen: 0

(0.00%)

Reward 3

Seen: 0

(0.00%)

Reward 4

Seen: 0

(0.00%)

Bonus card

Seen: 16

(0.26%)

Crate

Seen: 703

(1.95%)

Reward 1

Seen: 0

(0.00%)

Reward 2

Seen: 0

(0.00%)

Reward 3

Seen: 0

(0.00%)

Reward 4

Seen: 0

(0.00%)

Bonus card

Seen: 703

(11.23%)
Fine
Crate

Seen: 13489

(37.42%)

Reward 1

Seen: 3620

(10.04%)

Reward 2

Seen: 7146

(19.82%)

Reward 3

Seen: 0

(0.00%)

Reward 4

Seen: 0

(0.00%)

Bonus card

Seen: 4851

(77.47%)

Crate

Seen: 1324

(3.67%)

Reward 1

Seen: 305

(0.85%)

Reward 2

Seen: 612

(1.70%)

Reward 3

Seen: 0

(0.00%)

Reward 4

Seen: 0

(0.00%)

Bonus card

Seen: 421

(6.72%)

Crate

Seen: 1063

(2.95%)

Reward 1

Seen: 258

(0.72%)

Reward 2

Seen: 490

(1.36%)

Reward 3

Seen: 0

(0.00%)

Reward 4

Seen: 0

(0.00%)

Bonus card

Seen: 325

(5.19%)

Crate

Seen: 1049

(2.91%)

Reward 1

Seen: 230

(0.64%)

Reward 2

Seen: 481

(1.33%)

Reward 3

Seen: 0

(0.00%)

Reward 4

Seen: 0

(0.00%)

Bonus card

Seen: 351

(5.61%)

Crate

Seen: 1063

(2.95%)

Reward 1

Seen: 261

(0.72%)

Reward 2

Seen: 486

(1.35%)

Reward 3

Seen: 0

(0.00%)

Reward 4

Seen: 0

(0.00%)

Bonus card

Seen: 330

(5.27%)

Crate

Seen: 1566

(4.34%)

Reward 1

Seen: 361

(1.00%)

Reward 2

Seen: 761

(2.11%)

Reward 3

Seen: 0

(0.00%)

Reward 4

Seen: 0

(0.00%)

Bonus card

Seen: 473

(7.55%)

Crate

Seen: 1522

(4.22%)

Reward 1

Seen: 369

(1.02%)

Reward 2

Seen: 698

(1.94%)

Reward 3

Seen: 0

(0.00%)

Reward 4

Seen: 0

(0.00%)

Bonus card

Seen: 484

(7.73%)

Crate

Seen: 1427

(3.96%)

Reward 1

Seen: 332

(0.92%)

Reward 2

Seen: 670

(1.86%)

Reward 3

Seen: 0

(0.00%)

Reward 4

Seen: 0

(0.00%)

Bonus card

Seen: 449

(7.17%)

Crate

Seen: 1320

(3.66%)

Reward 1

Seen: 323

(0.90%)

Reward 2

Seen: 586

(1.63%)

Reward 3

Seen: 0

(0.00%)

Reward 4

Seen: 0

(0.00%)

Bonus card

Seen: 427

(6.82%)

Crate

Seen: 1405

(3.90%)

Reward 1

Seen: 314

(0.87%)

Reward 2

Seen: 660

(1.83%)

Reward 3

Seen: 0

(0.00%)

Reward 4

Seen: 0

(0.00%)

Bonus card

Seen: 445

(7.11%)

Crate

Seen: 3599

(9.98%)

Reward 1

Seen: 867

(2.41%)

Reward 2

Seen: 1702

(4.72%)

Reward 3

Seen: 0

(0.00%)

Reward 4

Seen: 0

(0.00%)

Bonus card

Seen: 1146

(18.30%)
Common
Crate

Seen: 36048

(100.00%)

Reward 1

Seen: 32428

(89.96%)

Reward 2

Seen: 28902

(80.18%)

Reward 3

Seen: 36048

(100.00%)

Reward 4

Seen: 36048

(100.00%)

Bonus card

Seen: 0

(0.00%)

Crate

Seen: 25264

(70.08%)

Reward 1

Seen: 9251

(25.66%)

Reward 2

Seen: 8042

(22.31%)

Reward 3

Seen: 10110

(28.05%)

Reward 4

Seen: 9995

(27.73%)

Bonus card

Seen: 0

(0.00%)

Crate

Seen: 28035

(77.77%)

Reward 1

Seen: 11003

(30.52%)

Reward 2

Seen: 9880

(27.41%)

Reward 3

Seen: 12220

(33.90%)

Reward 4

Seen: 12207

(33.86%)

Bonus card

Seen: 0

(0.00%)

Crate

Seen: 25367

(70.37%)

Reward 1

Seen: 9101

(25.25%)

Reward 2

Seen: 7995

(22.18%)

Reward 3

Seen: 10182

(28.25%)

Reward 4

Seen: 10285

(28.53%)

Bonus card

Seen: 0

(0.00%)

Crate

Seen: 1682

(4.67%)

Reward 1

Seen: 386

(1.07%)

Reward 2

Seen: 365

(1.01%)

Reward 3

Seen: 466

(1.29%)

Reward 4

Seen: 491

(1.36%)

Bonus card

Seen: 0

(0.00%)

Crate

Seen: 1593

(4.42%)

Reward 1

Seen: 376

(1.04%)

Reward 2

Seen: 355

(0.98%)

Reward 3

Seen: 447

(1.24%)

Reward 4

Seen: 442

(1.23%)

Bonus card

Seen: 0

(0.00%)

Crate

Seen: 1601

(4.44%)

Reward 1

Seen: 357

(0.99%)

Reward 2

Seen: 378

(1.05%)

Reward 3

Seen: 439

(1.22%)

Reward 4

Seen: 456

(1.26%)

Bonus card

Seen: 0

(0.00%)

Crate

Seen: 1611

(4.47%)

Reward 1

Seen: 358

(0.99%)

Reward 2

Seen: 370

(1.03%)

Reward 3

Seen: 465

(1.29%)

Reward 4

Seen: 447

(1.24%)

Bonus card

Seen: 0

(0.00%)

Crate

Seen: 1666

(4.62%)

Reward 1

Seen: 433

(1.20%)

Reward 2

Seen: 369

(1.02%)

Reward 3

Seen: 447

(1.24%)

Reward 4

Seen: 444

(1.23%)

Bonus card

Seen: 0

(0.00%)

Crate

Seen: 1561

(4.33%)

Reward 1

Seen: 372

(1.03%)

Reward 2

Seen: 375

(1.04%)

Reward 3

Seen: 412

(1.14%)

Reward 4

Seen: 423

(1.17%)

Bonus card

Seen: 0

(0.00%)

Crate

Seen: 1607

(4.46%)

Reward 1

Seen: 395

(1.10%)

Reward 2

Seen: 378

(1.05%)

Reward 3

Seen: 439

(1.22%)

Reward 4

Seen: 417

(1.16%)

Bonus card

Seen: 0

(0.00%)

Crate

Seen: 1620

(4.49%)

Reward 1

Seen: 396

(1.10%)

Reward 2

Seen: 395

(1.10%)

Reward 3

Seen: 421

(1.17%)

Reward 4

Seen: 441

(1.22%)

Bonus card

Seen: 0

(0.00%)