Psijic Vault Crates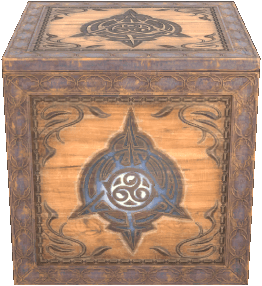 Crown Crates
Crown Crate Tracker users have recorded the following.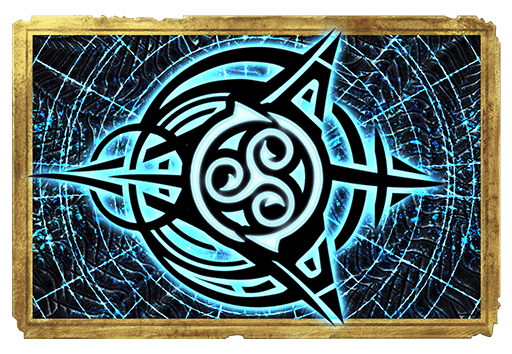 19,981 crates
79,924 cards
3,430 cards
17.17% chance
Drop Rates
Reward numbers do not indicate the order of your cards. Card positions are randomized when you open a crate.
The bonus card for this crate is Reward 5. It always appears in the middle if you've earned one.
Crate

Possible

Reward 1

Impossible

Reward 2

Impossible

Reward 3

Impossible

Reward 4

Impossible

Reward 5

Possible

Crate

Possible

Reward 1

Impossible

Reward 2

Possible

Reward 3

Impossible

Reward 4

Impossible

Reward 5

Possible

Crate

Possible

Reward 1

Possible

Reward 2

Possible

Reward 3

Impossible

Reward 4

Impossible

Reward 5

Possible

Crate

Possible

Reward 1

Possible

Reward 2

Possible

Reward 3

Impossible

Reward 4

Impossible

Reward 5

Possible

Crate

Possible

Reward 1

Possible

Reward 2

Possible

Reward 3

Impossible

Reward 4

Impossible

Reward 5

Impossible

Crate

Possible

Reward 1

Possible

Reward 2

Impossible

Reward 3

Possible

Reward 4

Possible

Reward 5

Impossible

Crate

Possible

Reward 1

Possible

Reward 2

Impossible

Reward 3

Possible

Reward 4

Possible

Reward 5

Impossible
Radiant Apex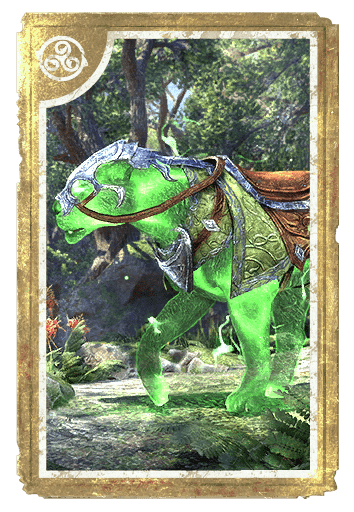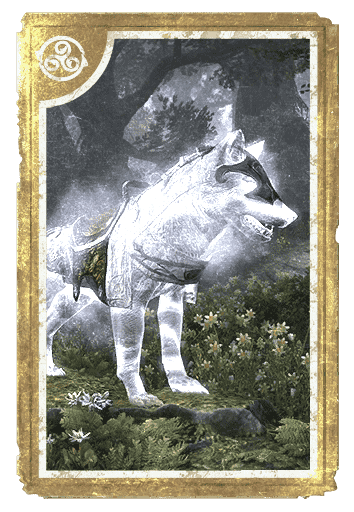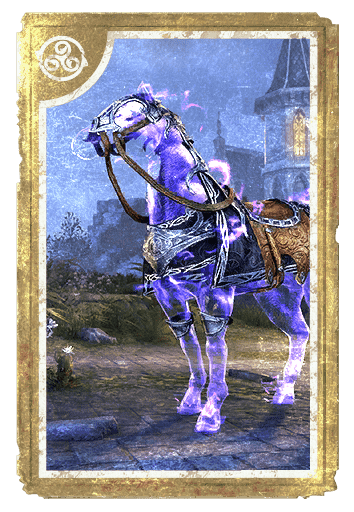 Crate

Seen: 26

(0.13%)

Reward 1

Seen: 0

(0.00%)

Reward 2

Seen: 0

(0.00%)

Reward 3

Seen: 0

(0.00%)

Reward 4

Seen: 0

(0.00%)

Reward 5

Seen: 26

(0.76%)

Crate

Seen: 3

(0.02%)

Reward 1

Seen: 0

(0.00%)

Reward 2

Seen: 0

(0.00%)

Reward 3

Seen: 0

(0.00%)

Reward 4

Seen: 0

(0.00%)

Reward 5

Seen: 3

(0.09%)

Crate

Seen: 13

(0.07%)

Reward 1

Seen: 0

(0.00%)

Reward 2

Seen: 0

(0.00%)

Reward 3

Seen: 0

(0.00%)

Reward 4

Seen: 0

(0.00%)

Reward 5

Seen: 13

(0.38%)

Crate

Seen: 10

(0.05%)

Reward 1

Seen: 0

(0.00%)

Reward 2

Seen: 0

(0.00%)

Reward 3

Seen: 0

(0.00%)

Reward 4

Seen: 0

(0.00%)

Reward 5

Seen: 10

(0.29%)
Apex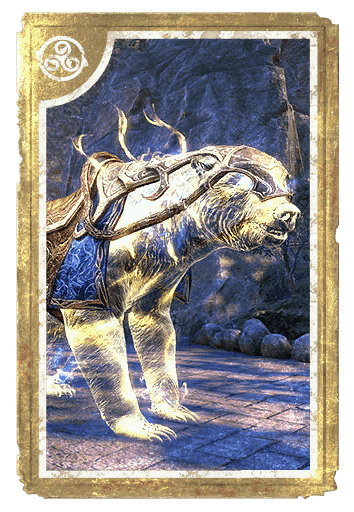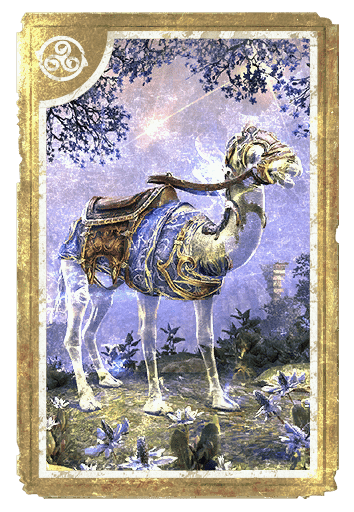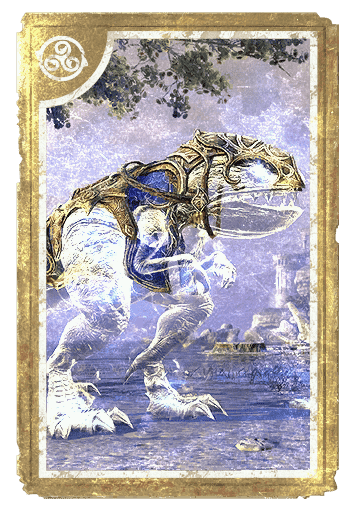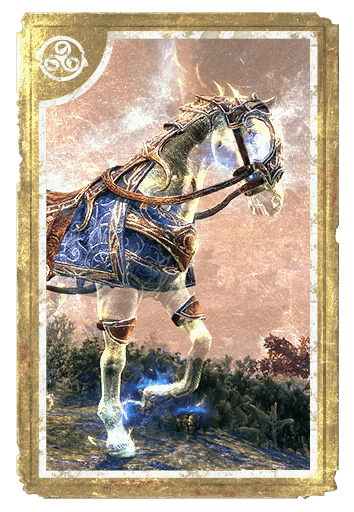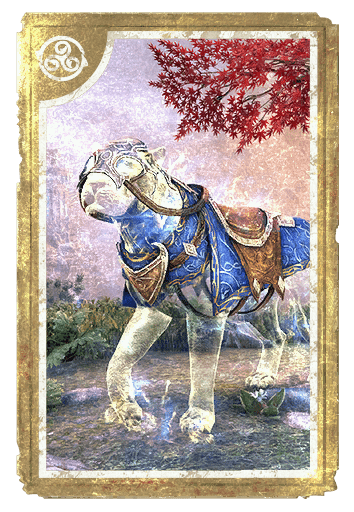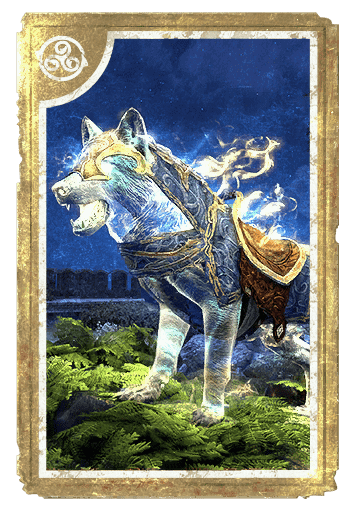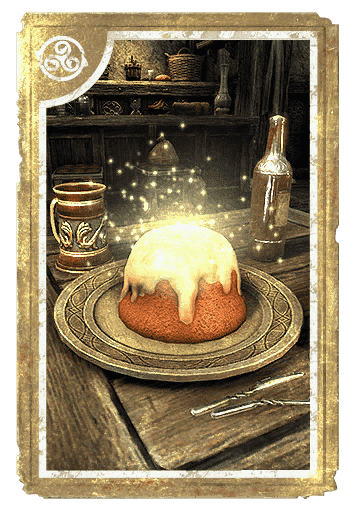 Crate

Seen: 412

(2.06%)

Reward 1

Seen: 0

(0.00%)

Reward 2

Seen: 20

(0.10%)

Reward 3

Seen: 0

(0.00%)

Reward 4

Seen: 0

(0.00%)

Reward 5

Seen: 392

(11.43%)

Crate

Seen: 59

(0.30%)

Reward 1

Seen: 0

(0.00%)

Reward 2

Seen: 2

(0.01%)

Reward 3

Seen: 0

(0.00%)

Reward 4

Seen: 0

(0.00%)

Reward 5

Seen: 57

(1.66%)

Crate

Seen: 76

(0.38%)

Reward 1

Seen: 0

(0.00%)

Reward 2

Seen: 2

(0.01%)

Reward 3

Seen: 0

(0.00%)

Reward 4

Seen: 0

(0.00%)

Reward 5

Seen: 74

(2.16%)

Crate

Seen: 59

(0.30%)

Reward 1

Seen: 0

(0.00%)

Reward 2

Seen: 6

(0.03%)

Reward 3

Seen: 0

(0.00%)

Reward 4

Seen: 0

(0.00%)

Reward 5

Seen: 53

(1.55%)

Crate

Seen: 62

(0.31%)

Reward 1

Seen: 0

(0.00%)

Reward 2

Seen: 1

(0.01%)

Reward 3

Seen: 0

(0.00%)

Reward 4

Seen: 0

(0.00%)

Reward 5

Seen: 61

(1.78%)

Crate

Seen: 61

(0.31%)

Reward 1

Seen: 0

(0.00%)

Reward 2

Seen: 1

(0.01%)

Reward 3

Seen: 0

(0.00%)

Reward 4

Seen: 0

(0.00%)

Reward 5

Seen: 60

(1.75%)

Crate

Seen: 71

(0.36%)

Reward 1

Seen: 0

(0.00%)

Reward 2

Seen: 6

(0.03%)

Reward 3

Seen: 0

(0.00%)

Reward 4

Seen: 0

(0.00%)

Reward 5

Seen: 65

(1.90%)

Crate

Seen: 24

(0.12%)

Reward 1

Seen: 0

(0.00%)

Reward 2

Seen: 2

(0.01%)

Reward 3

Seen: 0

(0.00%)

Reward 4

Seen: 0

(0.00%)

Reward 5

Seen: 22

(0.64%)
Legendary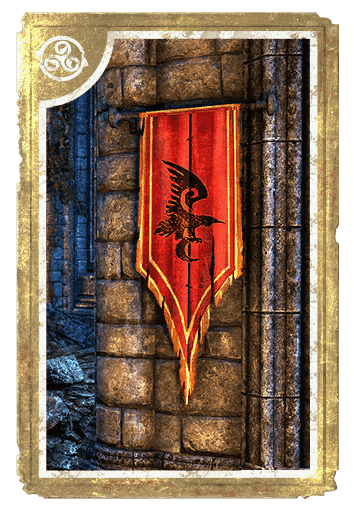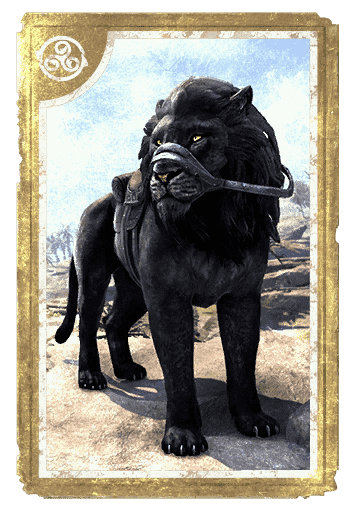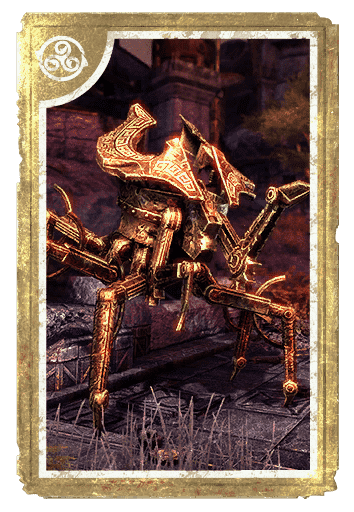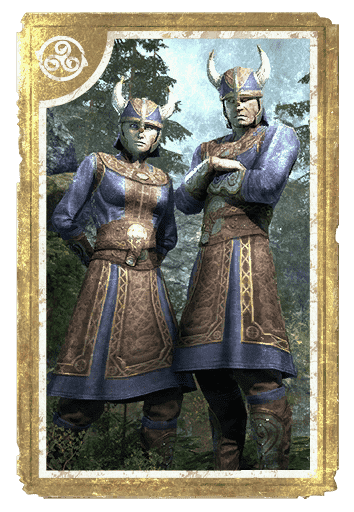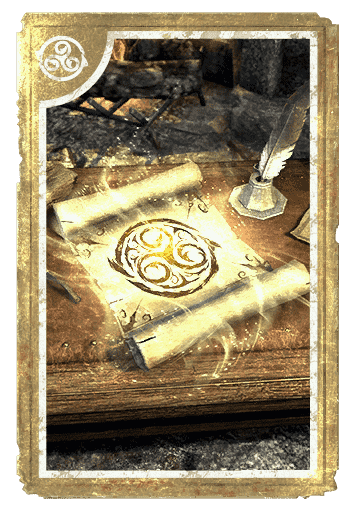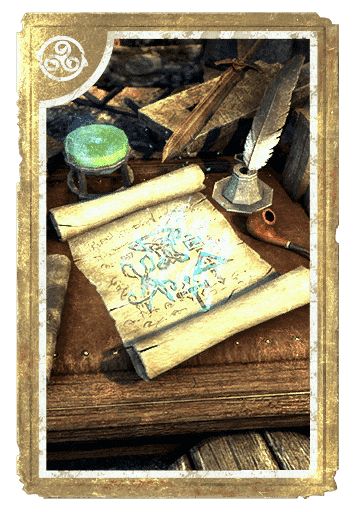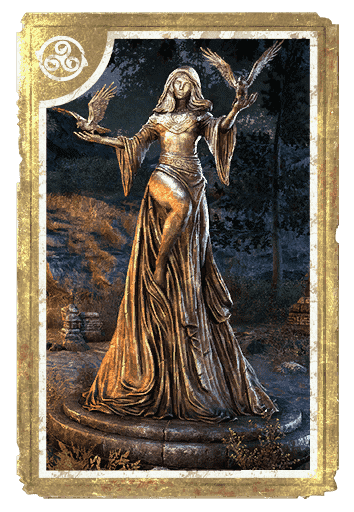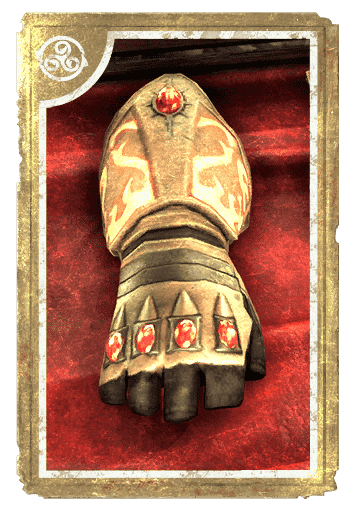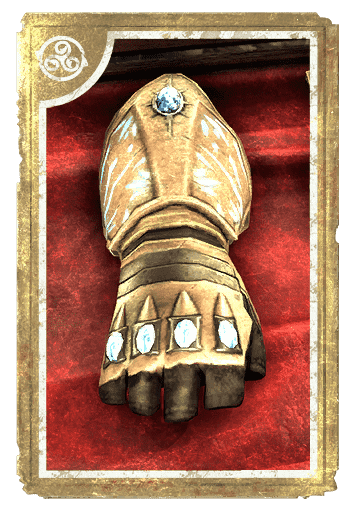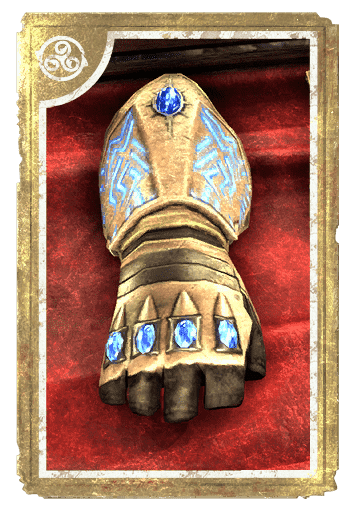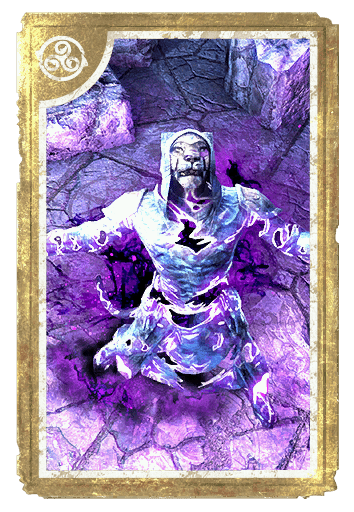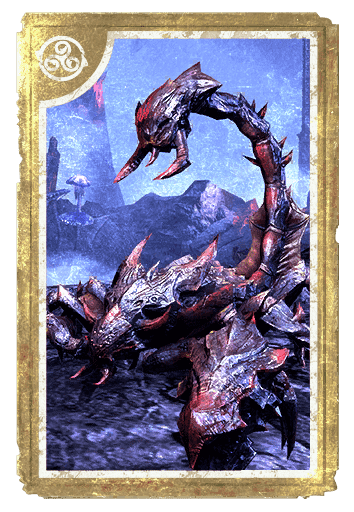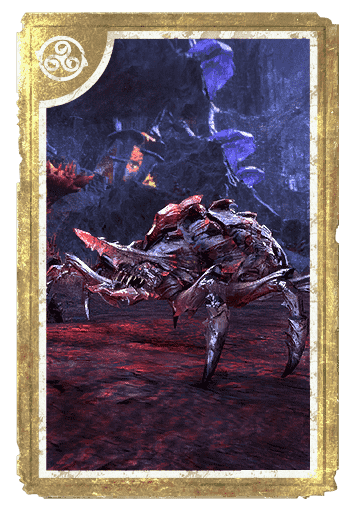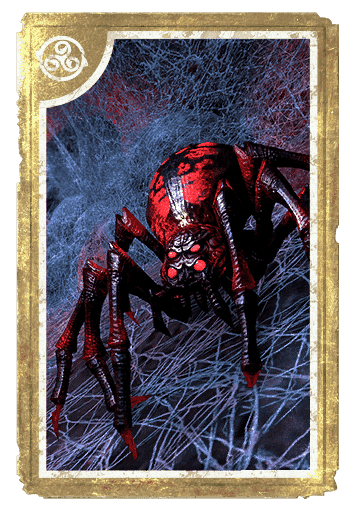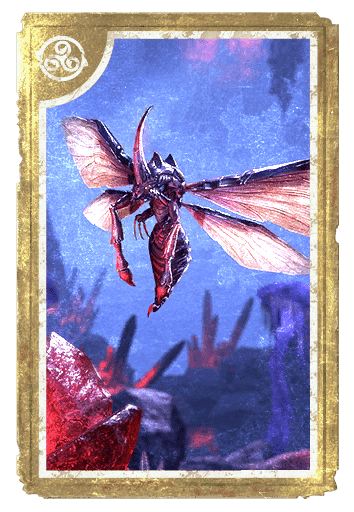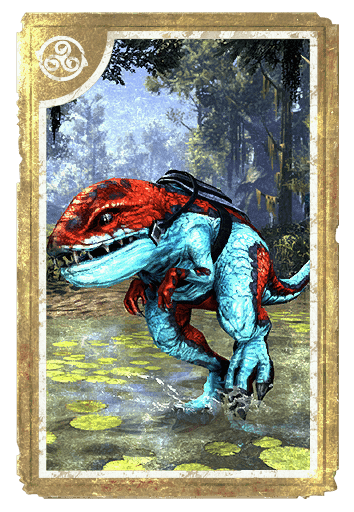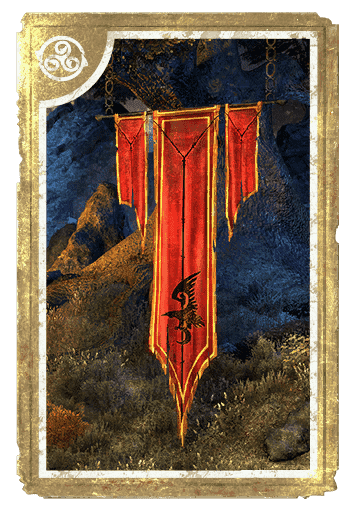 Crate

Seen: 2912

(14.57%)

Reward 1

Seen: 698

(3.49%)

Reward 2

Seen: 1300

(6.51%)

Reward 3

Seen: 0

(0.00%)

Reward 4

Seen: 0

(0.00%)

Reward 5

Seen: 1052

(30.67%)

Crate

Seen: 138

(0.69%)

Reward 1

Seen: 21

(0.11%)

Reward 2

Seen: 49

(0.25%)

Reward 3

Seen: 0

(0.00%)

Reward 4

Seen: 0

(0.00%)

Reward 5

Seen: 69

(2.01%)

Crate

Seen: 119

(0.60%)

Reward 1

Seen: 25

(0.13%)

Reward 2

Seen: 35

(0.18%)

Reward 3

Seen: 0

(0.00%)

Reward 4

Seen: 0

(0.00%)

Reward 5

Seen: 59

(1.72%)

Crate

Seen: 130

(0.65%)

Reward 1

Seen: 19

(0.10%)

Reward 2

Seen: 45

(0.23%)

Reward 3

Seen: 0

(0.00%)

Reward 4

Seen: 0

(0.00%)

Reward 5

Seen: 66

(1.92%)

Crate

Seen: 131

(0.66%)

Reward 1

Seen: 19

(0.10%)

Reward 2

Seen: 46

(0.23%)

Reward 3

Seen: 0

(0.00%)

Reward 4

Seen: 0

(0.00%)

Reward 5

Seen: 66

(1.92%)

Crate

Seen: 934

(4.67%)

Reward 1

Seen: 349

(1.75%)

Reward 2

Seen: 592

(2.96%)

Reward 3

Seen: 0

(0.00%)

Reward 4

Seen: 0

(0.00%)

Reward 5

Seen: 0

(0.00%)

Crate

Seen: 71

(0.36%)

Reward 1

Seen: 29

(0.15%)

Reward 2

Seen: 42

(0.21%)

Reward 3

Seen: 0

(0.00%)

Reward 4

Seen: 0

(0.00%)

Reward 5

Seen: 0

(0.00%)

Crate

Seen: 129

(0.65%)

Reward 1

Seen: 23

(0.12%)

Reward 2

Seen: 42

(0.21%)

Reward 3

Seen: 0

(0.00%)

Reward 4

Seen: 0

(0.00%)

Reward 5

Seen: 64

(1.87%)

Crate

Seen: 139

(0.70%)

Reward 1

Seen: 23

(0.12%)

Reward 2

Seen: 43

(0.22%)

Reward 3

Seen: 0

(0.00%)

Reward 4

Seen: 0

(0.00%)

Reward 5

Seen: 73

(2.13%)

Crate

Seen: 157

(0.79%)

Reward 1

Seen: 25

(0.13%)

Reward 2

Seen: 51

(0.26%)

Reward 3

Seen: 0

(0.00%)

Reward 4

Seen: 0

(0.00%)

Reward 5

Seen: 81

(2.36%)

Crate

Seen: 141

(0.71%)

Reward 1

Seen: 14

(0.07%)

Reward 2

Seen: 50

(0.25%)

Reward 3

Seen: 0

(0.00%)

Reward 4

Seen: 0

(0.00%)

Reward 5

Seen: 77

(2.24%)

Crate

Seen: 117

(0.59%)

Reward 1

Seen: 17

(0.09%)

Reward 2

Seen: 35

(0.18%)

Reward 3

Seen: 0

(0.00%)

Reward 4

Seen: 0

(0.00%)

Reward 5

Seen: 65

(1.90%)

Crate

Seen: 129

(0.65%)

Reward 1

Seen: 25

(0.13%)

Reward 2

Seen: 36

(0.18%)

Reward 3

Seen: 0

(0.00%)

Reward 4

Seen: 0

(0.00%)

Reward 5

Seen: 68

(1.98%)

Crate

Seen: 146

(0.73%)

Reward 1

Seen: 26

(0.13%)

Reward 2

Seen: 43

(0.22%)

Reward 3

Seen: 0

(0.00%)

Reward 4

Seen: 0

(0.00%)

Reward 5

Seen: 77

(2.24%)

Crate

Seen: 146

(0.73%)

Reward 1

Seen: 24

(0.12%)

Reward 2

Seen: 46

(0.23%)

Reward 3

Seen: 0

(0.00%)

Reward 4

Seen: 0

(0.00%)

Reward 5

Seen: 77

(2.24%)

Crate

Seen: 126

(0.63%)

Reward 1

Seen: 23

(0.12%)

Reward 2

Seen: 44

(0.22%)

Reward 3

Seen: 0

(0.00%)

Reward 4

Seen: 0

(0.00%)

Reward 5

Seen: 60

(1.75%)

Crate

Seen: 147

(0.74%)

Reward 1

Seen: 17

(0.09%)

Reward 2

Seen: 54

(0.27%)

Reward 3

Seen: 0

(0.00%)

Reward 4

Seen: 0

(0.00%)

Reward 5

Seen: 76

(2.22%)

Crate

Seen: 139

(0.70%)

Reward 1

Seen: 19

(0.10%)

Reward 2

Seen: 47

(0.24%)

Reward 3

Seen: 0

(0.00%)

Reward 4

Seen: 0

(0.00%)

Reward 5

Seen: 74

(2.16%)
Epic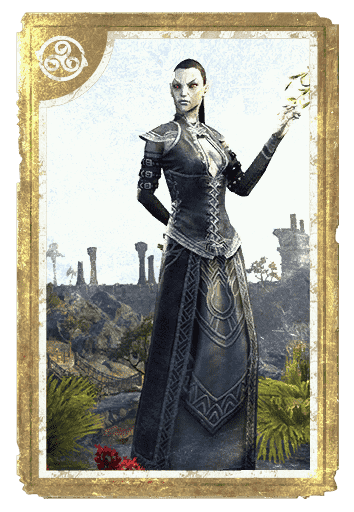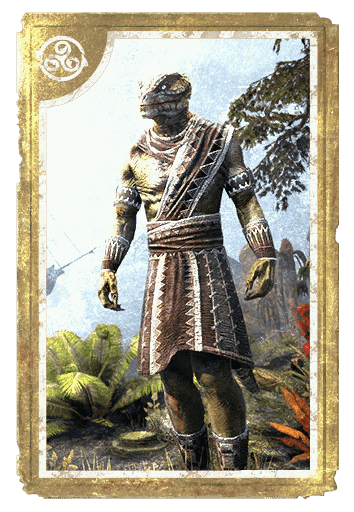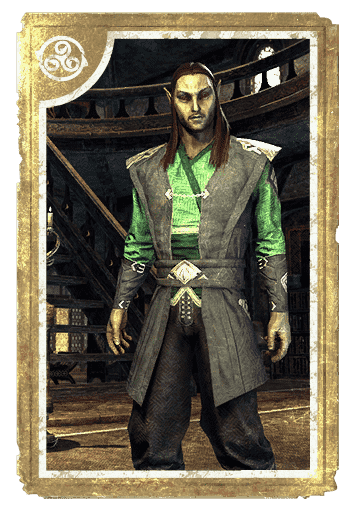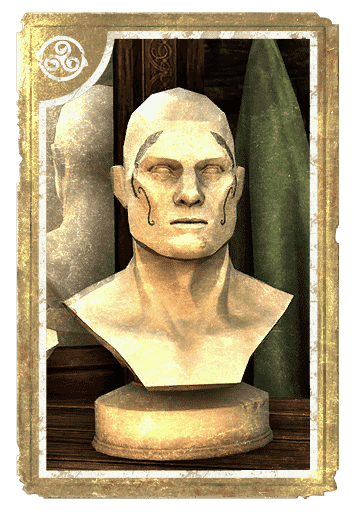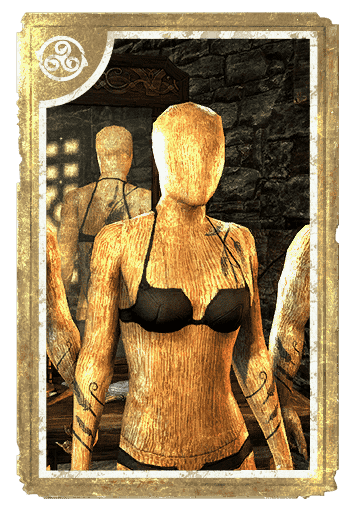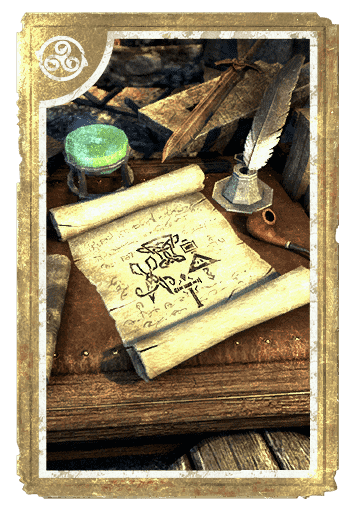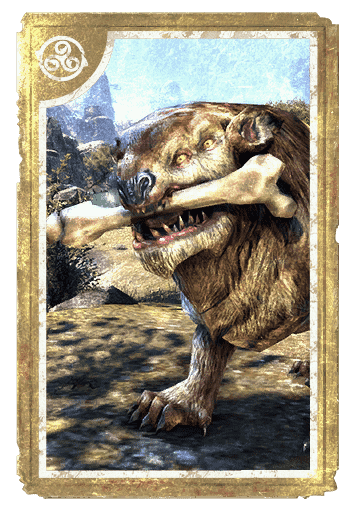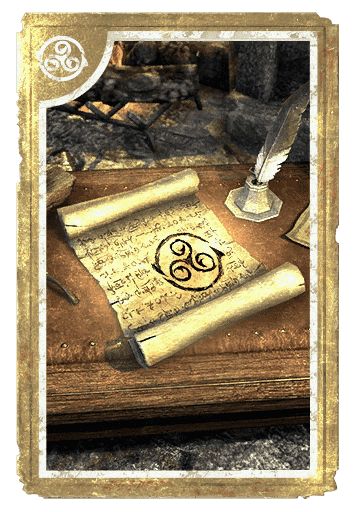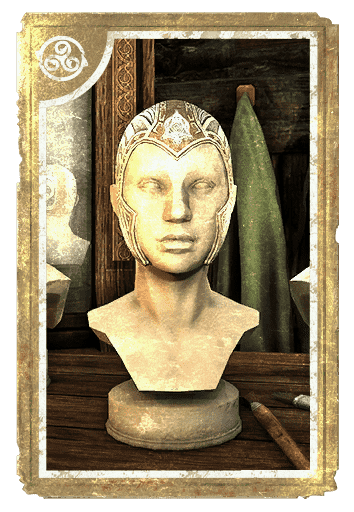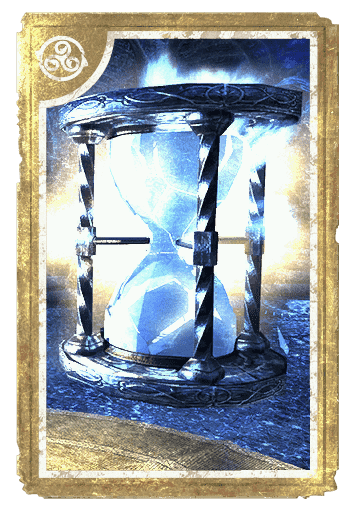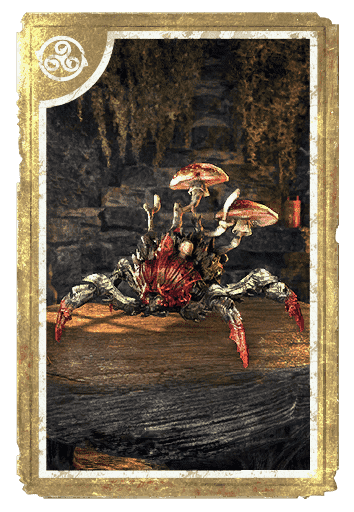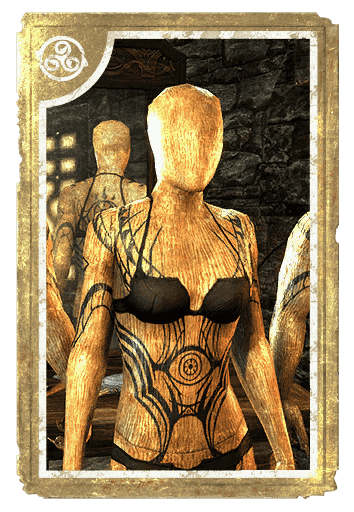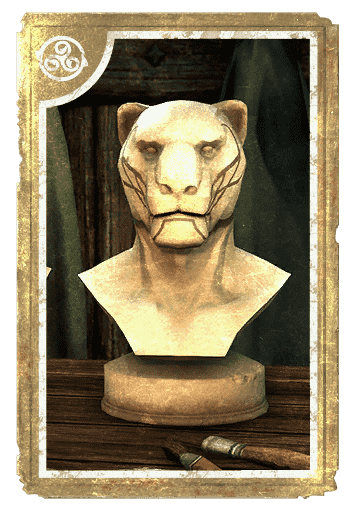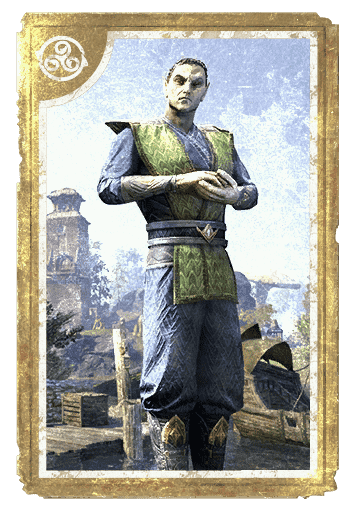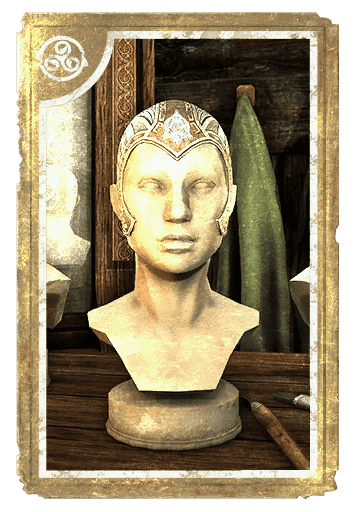 Crate

Seen: 4234

(21.19%)

Reward 1

Seen: 888

(4.44%)

Reward 2

Seen: 1698

(8.50%)

Reward 3

Seen: 0

(0.00%)

Reward 4

Seen: 0

(0.00%)

Reward 5

Seen: 1960

(57.14%)

Crate

Seen: 252

(1.26%)

Reward 1

Seen: 36

(0.18%)

Reward 2

Seen: 72

(0.36%)

Reward 3

Seen: 0

(0.00%)

Reward 4

Seen: 0

(0.00%)

Reward 5

Seen: 145

(4.23%)

Crate

Seen: 228

(1.14%)

Reward 1

Seen: 23

(0.12%)

Reward 2

Seen: 58

(0.29%)

Reward 3

Seen: 0

(0.00%)

Reward 4

Seen: 0

(0.00%)

Reward 5

Seen: 147

(4.29%)

Crate

Seen: 237

(1.19%)

Reward 1

Seen: 31

(0.16%)

Reward 2

Seen: 63

(0.32%)

Reward 3

Seen: 0

(0.00%)

Reward 4

Seen: 0

(0.00%)

Reward 5

Seen: 144

(4.20%)

Crate

Seen: 244

(1.22%)

Reward 1

Seen: 48

(0.24%)

Reward 2

Seen: 55

(0.28%)

Reward 3

Seen: 0

(0.00%)

Reward 4

Seen: 0

(0.00%)

Reward 5

Seen: 141

(4.11%)

Crate

Seen: 242

(1.21%)

Reward 1

Seen: 29

(0.15%)

Reward 2

Seen: 59

(0.30%)

Reward 3

Seen: 0

(0.00%)

Reward 4

Seen: 0

(0.00%)

Reward 5

Seen: 155

(4.52%)

Crate

Seen: 115

(0.58%)

Reward 1

Seen: 35

(0.18%)

Reward 2

Seen: 80

(0.40%)

Reward 3

Seen: 0

(0.00%)

Reward 4

Seen: 0

(0.00%)

Reward 5

Seen: 0

(0.00%)

Crate

Seen: 251

(1.26%)

Reward 1

Seen: 42

(0.21%)

Reward 2

Seen: 56

(0.28%)

Reward 3

Seen: 0

(0.00%)

Reward 4

Seen: 0

(0.00%)

Reward 5

Seen: 154

(4.49%)

Crate

Seen: 1161

(5.81%)

Reward 1

Seen: 397

(1.99%)

Reward 2

Seen: 780

(3.90%)

Reward 3

Seen: 0

(0.00%)

Reward 4

Seen: 0

(0.00%)

Reward 5

Seen: 0

(0.00%)

Crate

Seen: 250

(1.25%)

Reward 1

Seen: 29

(0.15%)

Reward 2

Seen: 76

(0.38%)

Reward 3

Seen: 0

(0.00%)

Reward 4

Seen: 0

(0.00%)

Reward 5

Seen: 146

(4.26%)

Crate

Seen: 244

(1.22%)

Reward 1

Seen: 27

(0.14%)

Reward 2

Seen: 57

(0.29%)

Reward 3

Seen: 0

(0.00%)

Reward 4

Seen: 0

(0.00%)

Reward 5

Seen: 160

(4.66%)

Crate

Seen: 256

(1.28%)

Reward 1

Seen: 38

(0.19%)

Reward 2

Seen: 65

(0.33%)

Reward 3

Seen: 0

(0.00%)

Reward 4

Seen: 0

(0.00%)

Reward 5

Seen: 154

(4.49%)

Crate

Seen: 266

(1.33%)

Reward 1

Seen: 38

(0.19%)

Reward 2

Seen: 76

(0.38%)

Reward 3

Seen: 0

(0.00%)

Reward 4

Seen: 0

(0.00%)

Reward 5

Seen: 154

(4.49%)

Crate

Seen: 262

(1.31%)

Reward 1

Seen: 35

(0.18%)

Reward 2

Seen: 73

(0.37%)

Reward 3

Seen: 0

(0.00%)

Reward 4

Seen: 0

(0.00%)

Reward 5

Seen: 154

(4.49%)

Crate

Seen: 245

(1.23%)

Reward 1

Seen: 35

(0.18%)

Reward 2

Seen: 62

(0.31%)

Reward 3

Seen: 0

(0.00%)

Reward 4

Seen: 0

(0.00%)

Reward 5

Seen: 148

(4.31%)

Crate

Seen: 269

(1.35%)

Reward 1

Seen: 45

(0.23%)

Reward 2

Seen: 66

(0.33%)

Reward 3

Seen: 0

(0.00%)

Reward 4

Seen: 0

(0.00%)

Reward 5

Seen: 158

(4.61%)
Superior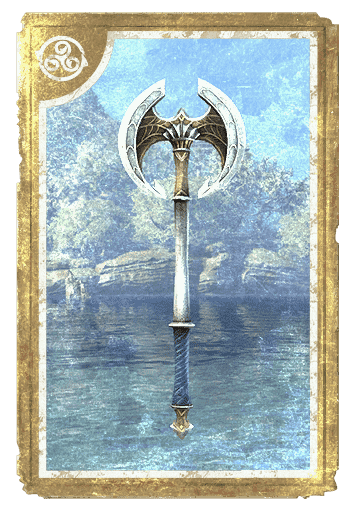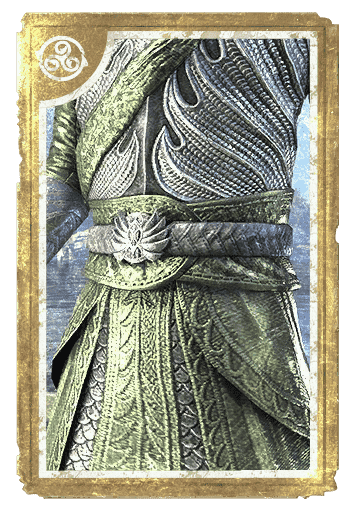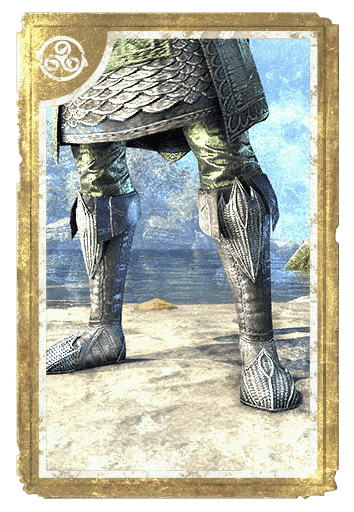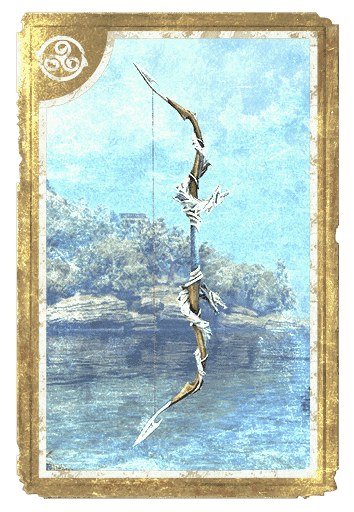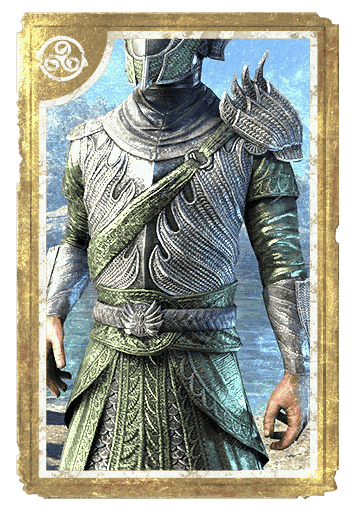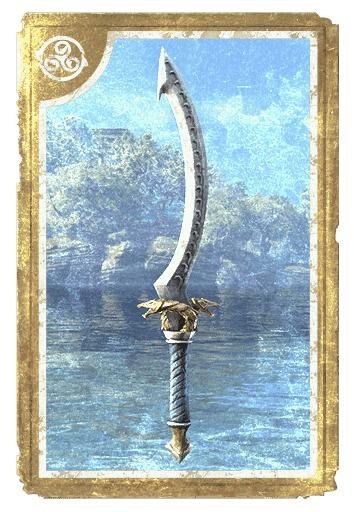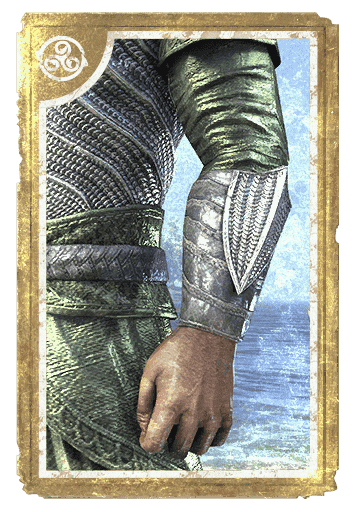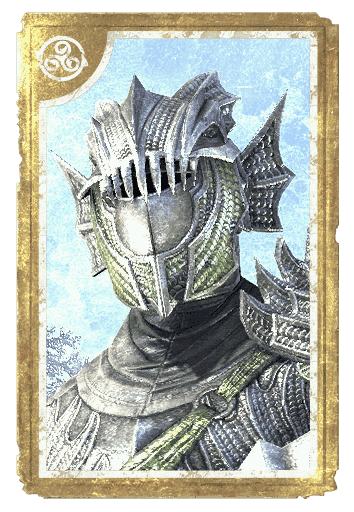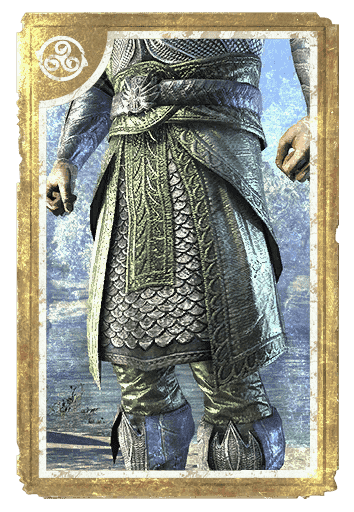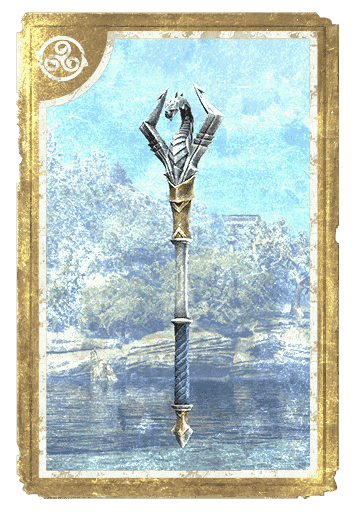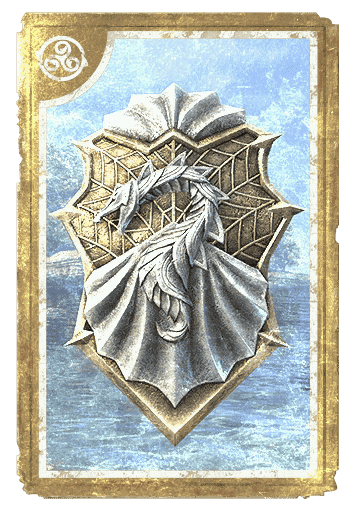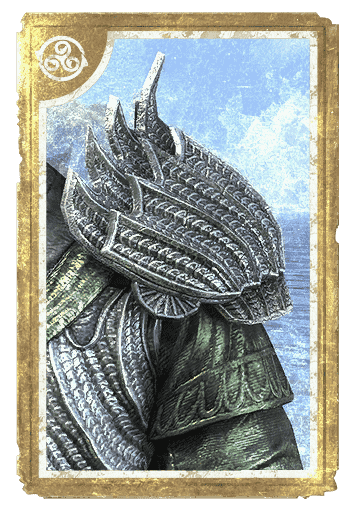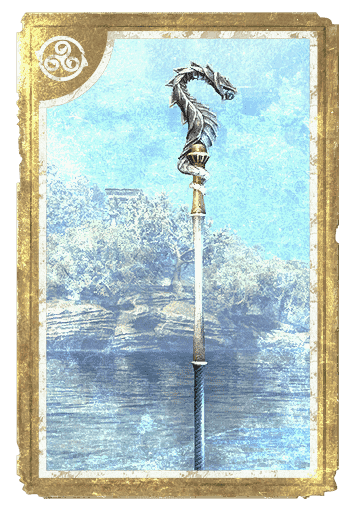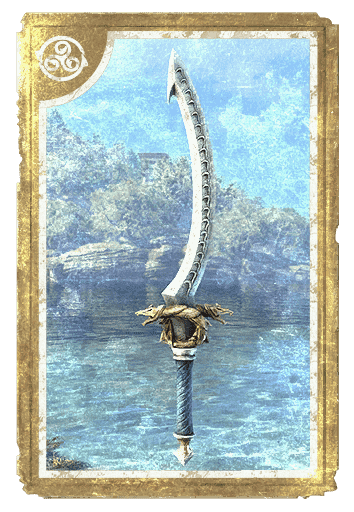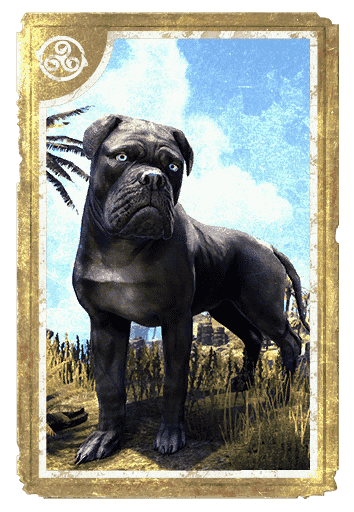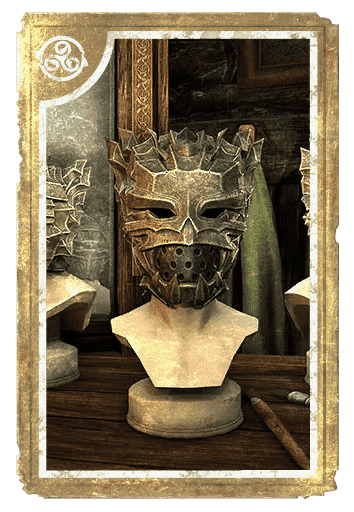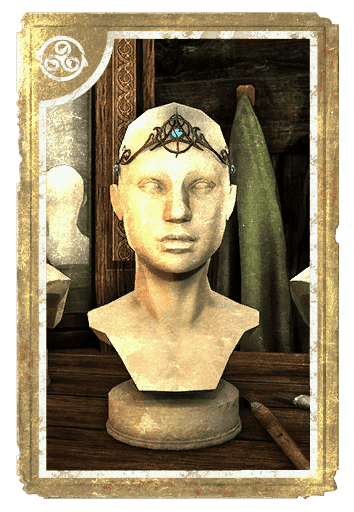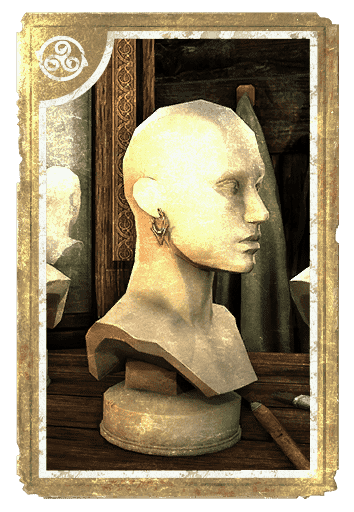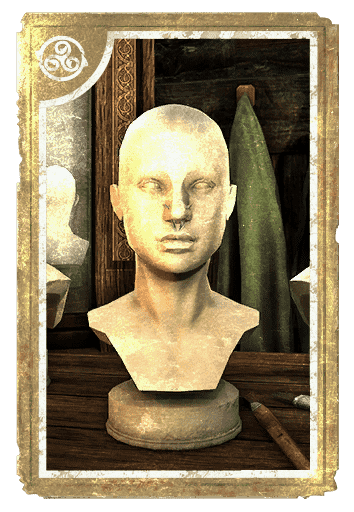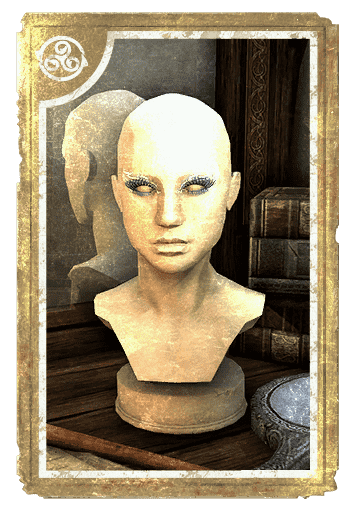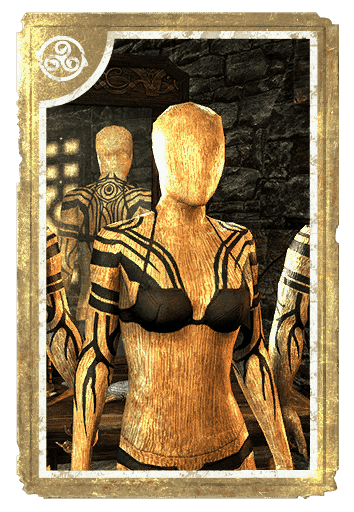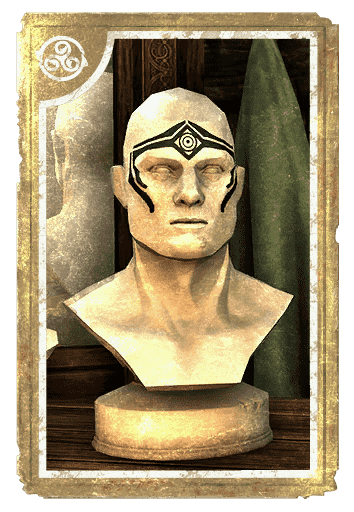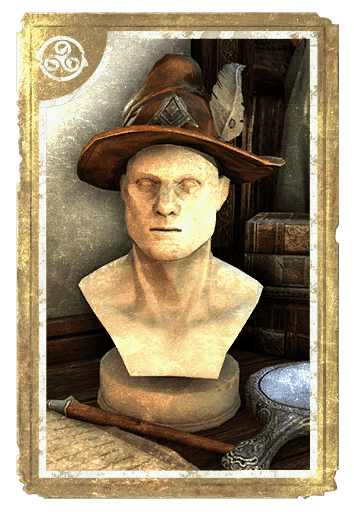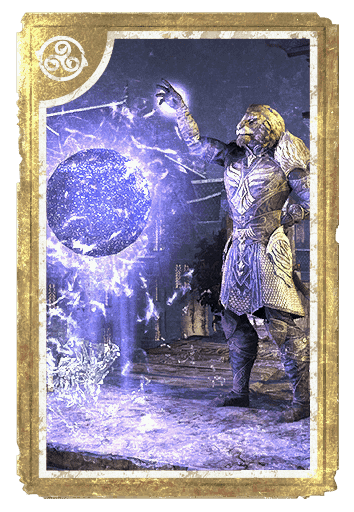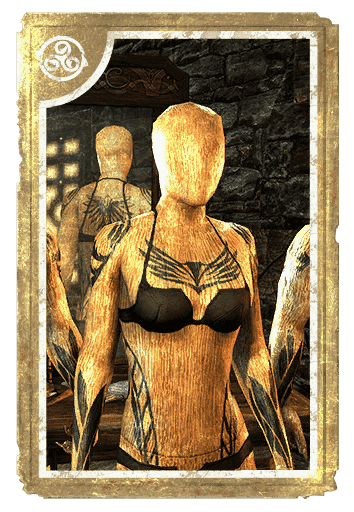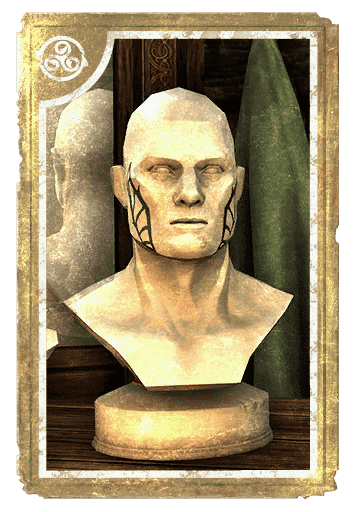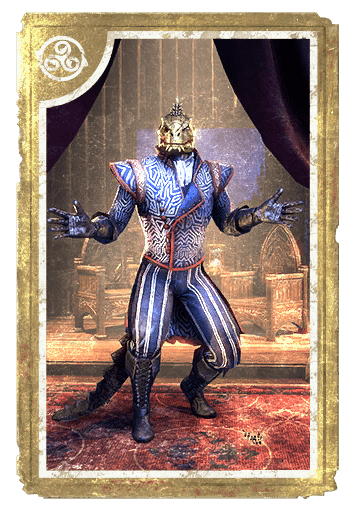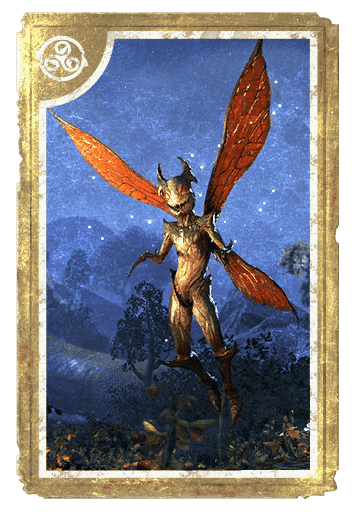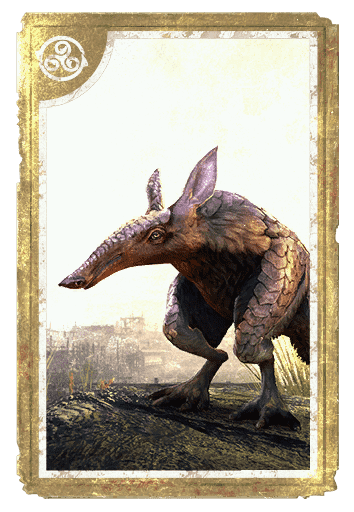 Crate

Seen: 17188

(86.02%)

Reward 1

Seen: 1426

(7.14%)

Reward 2

Seen: 16963

(84.90%)

Reward 3

Seen: 0

(0.00%)

Reward 4

Seen: 0

(0.00%)

Reward 5

Seen: 0

(0.00%)

Crate

Seen: 307

(1.54%)

Reward 1

Seen: 22

(0.11%)

Reward 2

Seen: 286

(1.43%)

Reward 3

Seen: 0

(0.00%)

Reward 4

Seen: 0

(0.00%)

Reward 5

Seen: 0

(0.00%)

Crate

Seen: 330

(1.65%)

Reward 1

Seen: 22

(0.11%)

Reward 2

Seen: 308

(1.54%)

Reward 3

Seen: 0

(0.00%)

Reward 4

Seen: 0

(0.00%)

Reward 5

Seen: 0

(0.00%)

Crate

Seen: 324

(1.62%)

Reward 1

Seen: 16

(0.08%)

Reward 2

Seen: 308

(1.54%)

Reward 3

Seen: 0

(0.00%)

Reward 4

Seen: 0

(0.00%)

Reward 5

Seen: 0

(0.00%)

Crate

Seen: 350

(1.75%)

Reward 1

Seen: 24

(0.12%)

Reward 2

Seen: 326

(1.63%)

Reward 3

Seen: 0

(0.00%)

Reward 4

Seen: 0

(0.00%)

Reward 5

Seen: 0

(0.00%)

Crate

Seen: 337

(1.69%)

Reward 1

Seen: 18

(0.09%)

Reward 2

Seen: 319

(1.60%)

Reward 3

Seen: 0

(0.00%)

Reward 4

Seen: 0

(0.00%)

Reward 5

Seen: 0

(0.00%)

Crate

Seen: 351

(1.76%)

Reward 1

Seen: 21

(0.11%)

Reward 2

Seen: 331

(1.66%)

Reward 3

Seen: 0

(0.00%)

Reward 4

Seen: 0

(0.00%)

Reward 5

Seen: 0

(0.00%)

Crate

Seen: 334

(1.67%)

Reward 1

Seen: 24

(0.12%)

Reward 2

Seen: 310

(1.55%)

Reward 3

Seen: 0

(0.00%)

Reward 4

Seen: 0

(0.00%)

Reward 5

Seen: 0

(0.00%)

Crate

Seen: 368

(1.84%)

Reward 1

Seen: 24

(0.12%)

Reward 2

Seen: 345

(1.73%)

Reward 3

Seen: 0

(0.00%)

Reward 4

Seen: 0

(0.00%)

Reward 5

Seen: 0

(0.00%)

Crate

Seen: 318

(1.59%)

Reward 1

Seen: 28

(0.14%)

Reward 2

Seen: 290

(1.45%)

Reward 3

Seen: 0

(0.00%)

Reward 4

Seen: 0

(0.00%)

Reward 5

Seen: 0

(0.00%)

Crate

Seen: 338

(1.69%)

Reward 1

Seen: 24

(0.12%)

Reward 2

Seen: 314

(1.57%)

Reward 3

Seen: 0

(0.00%)

Reward 4

Seen: 0

(0.00%)

Reward 5

Seen: 0

(0.00%)

Crate

Seen: 346

(1.73%)

Reward 1

Seen: 27

(0.14%)

Reward 2

Seen: 320

(1.60%)

Reward 3

Seen: 0

(0.00%)

Reward 4

Seen: 0

(0.00%)

Reward 5

Seen: 0

(0.00%)

Crate

Seen: 347

(1.74%)

Reward 1

Seen: 20

(0.10%)

Reward 2

Seen: 327

(1.64%)

Reward 3

Seen: 0

(0.00%)

Reward 4

Seen: 0

(0.00%)

Reward 5

Seen: 0

(0.00%)

Crate

Seen: 317

(1.59%)

Reward 1

Seen: 25

(0.13%)

Reward 2

Seen: 292

(1.46%)

Reward 3

Seen: 0

(0.00%)

Reward 4

Seen: 0

(0.00%)

Reward 5

Seen: 0

(0.00%)

Crate

Seen: 346

(1.73%)

Reward 1

Seen: 33

(0.17%)

Reward 2

Seen: 313

(1.57%)

Reward 3

Seen: 0

(0.00%)

Reward 4

Seen: 0

(0.00%)

Reward 5

Seen: 0

(0.00%)

Crate

Seen: 890

(4.45%)

Reward 1

Seen: 78

(0.39%)

Reward 2

Seen: 819

(4.10%)

Reward 3

Seen: 0

(0.00%)

Reward 4

Seen: 0

(0.00%)

Reward 5

Seen: 0

(0.00%)

Crate

Seen: 917

(4.59%)

Reward 1

Seen: 64

(0.32%)

Reward 2

Seen: 857

(4.29%)

Reward 3

Seen: 0

(0.00%)

Reward 4

Seen: 0

(0.00%)

Reward 5

Seen: 0

(0.00%)

Crate

Seen: 915

(4.58%)

Reward 1

Seen: 79

(0.40%)

Reward 2

Seen: 841

(4.21%)

Reward 3

Seen: 0

(0.00%)

Reward 4

Seen: 0

(0.00%)

Reward 5

Seen: 0

(0.00%)

Crate

Seen: 935

(4.68%)

Reward 1

Seen: 76

(0.38%)

Reward 2

Seen: 861

(4.31%)

Reward 3

Seen: 0

(0.00%)

Reward 4

Seen: 0

(0.00%)

Reward 5

Seen: 0

(0.00%)

Crate

Seen: 889

(4.45%)

Reward 1

Seen: 91

(0.46%)

Reward 2

Seen: 799

(4.00%)

Reward 3

Seen: 0

(0.00%)

Reward 4

Seen: 0

(0.00%)

Reward 5

Seen: 0

(0.00%)

Crate

Seen: 898

(4.49%)

Reward 1

Seen: 78

(0.39%)

Reward 2

Seen: 821

(4.11%)

Reward 3

Seen: 0

(0.00%)

Reward 4

Seen: 0

(0.00%)

Reward 5

Seen: 0

(0.00%)

Crate

Seen: 865

(4.33%)

Reward 1

Seen: 74

(0.37%)

Reward 2

Seen: 796

(3.98%)

Reward 3

Seen: 0

(0.00%)

Reward 4

Seen: 0

(0.00%)

Reward 5

Seen: 0

(0.00%)

Crate

Seen: 882

(4.41%)

Reward 1

Seen: 67

(0.34%)

Reward 2

Seen: 816

(4.08%)

Reward 3

Seen: 0

(0.00%)

Reward 4

Seen: 0

(0.00%)

Reward 5

Seen: 0

(0.00%)

Crate

Seen: 931

(4.66%)

Reward 1

Seen: 70

(0.35%)

Reward 2

Seen: 867

(4.34%)

Reward 3

Seen: 0

(0.00%)

Reward 4

Seen: 0

(0.00%)

Reward 5

Seen: 0

(0.00%)

Crate

Seen: 889

(4.45%)

Reward 1

Seen: 63

(0.32%)

Reward 2

Seen: 827

(4.14%)

Reward 3

Seen: 0

(0.00%)

Reward 4

Seen: 0

(0.00%)

Reward 5

Seen: 0

(0.00%)

Crate

Seen: 906

(4.53%)

Reward 1

Seen: 71

(0.36%)

Reward 2

Seen: 836

(4.18%)

Reward 3

Seen: 0

(0.00%)

Reward 4

Seen: 0

(0.00%)

Reward 5

Seen: 0

(0.00%)

Crate

Seen: 934

(4.67%)

Reward 1

Seen: 79

(0.40%)

Reward 2

Seen: 860

(4.30%)

Reward 3

Seen: 0

(0.00%)

Reward 4

Seen: 0

(0.00%)

Reward 5

Seen: 0

(0.00%)

Crate

Seen: 923

(4.62%)

Reward 1

Seen: 67

(0.34%)

Reward 2

Seen: 860

(4.30%)

Reward 3

Seen: 0

(0.00%)

Reward 4

Seen: 0

(0.00%)

Reward 5

Seen: 0

(0.00%)

Crate

Seen: 913

(4.57%)

Reward 1

Seen: 67

(0.34%)

Reward 2

Seen: 849

(4.25%)

Reward 3

Seen: 0

(0.00%)

Reward 4

Seen: 0

(0.00%)

Reward 5

Seen: 0

(0.00%)

Crate

Seen: 937

(4.69%)

Reward 1

Seen: 74

(0.37%)

Reward 2

Seen: 865

(4.33%)

Reward 3

Seen: 0

(0.00%)

Reward 4

Seen: 0

(0.00%)

Reward 5

Seen: 0

(0.00%)
Fine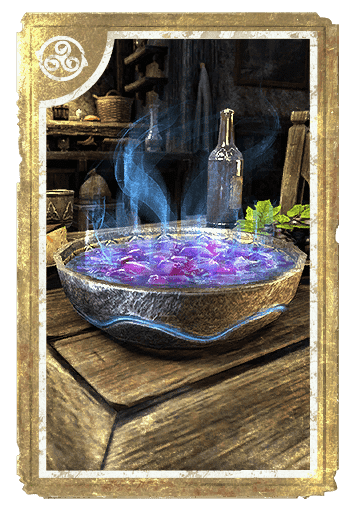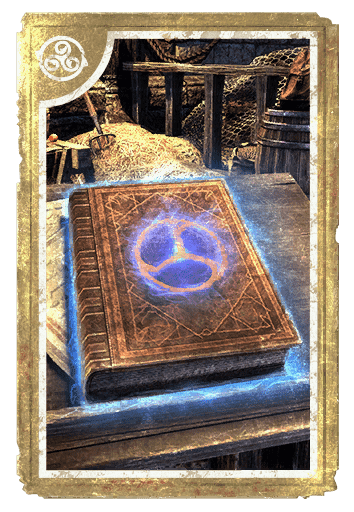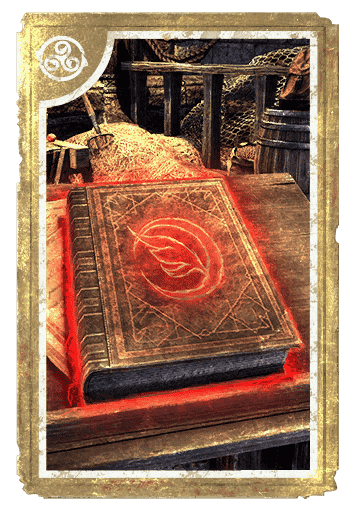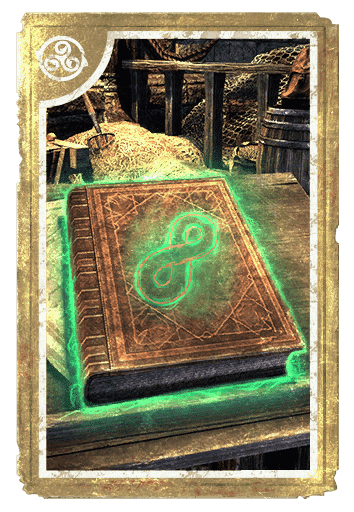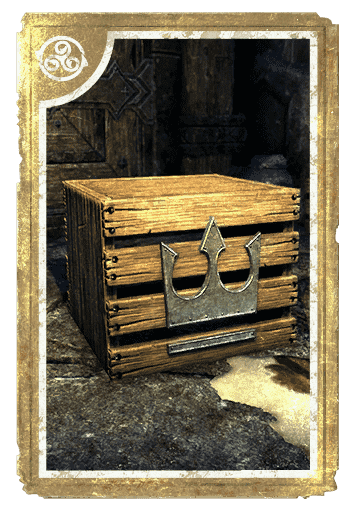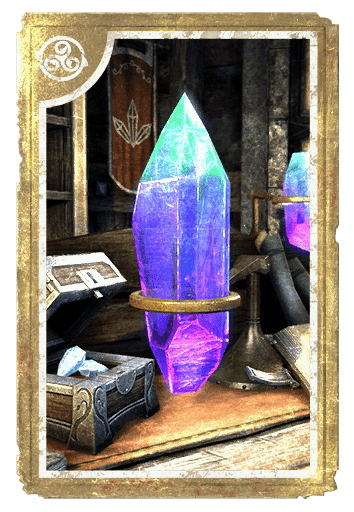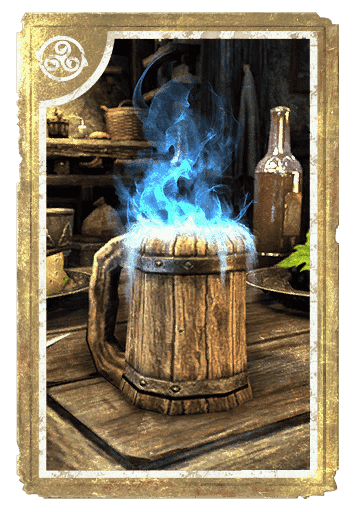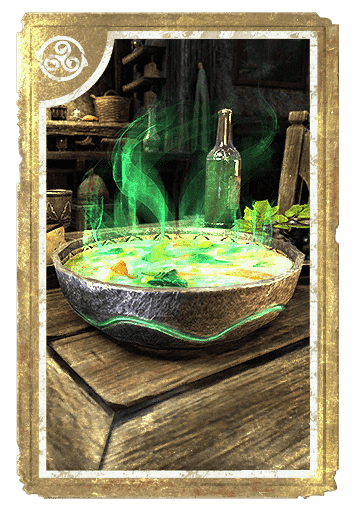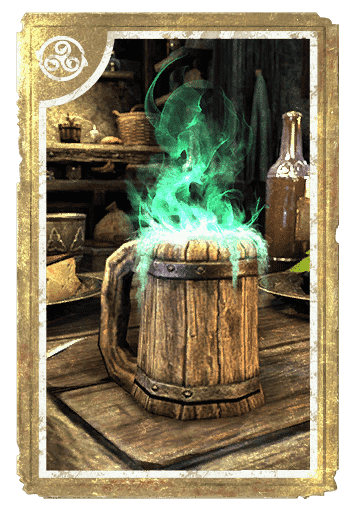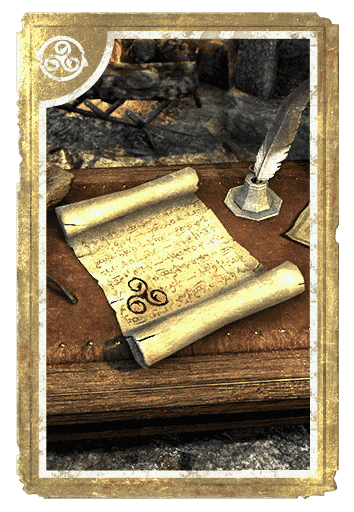 Crate

Seen: 14211

(71.12%)

Reward 1

Seen: 10857

(54.34%)

Reward 2

Seen: 0

(0.00%)

Reward 3

Seen: 5992

(29.99%)

Reward 4

Seen: 2041

(10.21%)

Reward 5

Seen: 0

(0.00%)

Crate

Seen: 1322

(6.62%)

Reward 1

Seen: 613

(3.07%)

Reward 2

Seen: 0

(0.00%)

Reward 3

Seen: 743

(3.72%)

Reward 4

Seen: 0

(0.00%)

Reward 5

Seen: 0

(0.00%)

Crate

Seen: 990

(4.95%)

Reward 1

Seen: 453

(2.27%)

Reward 2

Seen: 0

(0.00%)

Reward 3

Seen: 554

(2.77%)

Reward 4

Seen: 0

(0.00%)

Reward 5

Seen: 0

(0.00%)

Crate

Seen: 1110

(5.56%)

Reward 1

Seen: 513

(2.57%)

Reward 2

Seen: 0

(0.00%)

Reward 3

Seen: 619

(3.10%)

Reward 4

Seen: 0

(0.00%)

Reward 5

Seen: 0

(0.00%)

Crate

Seen: 1006

(5.03%)

Reward 1

Seen: 483

(2.42%)

Reward 2

Seen: 0

(0.00%)

Reward 3

Seen: 542

(2.71%)

Reward 4

Seen: 0

(0.00%)

Reward 5

Seen: 0

(0.00%)

Crate

Seen: 1400

(7.01%)

Reward 1

Seen: 689

(3.45%)

Reward 2

Seen: 0

(0.00%)

Reward 3

Seen: 744

(3.72%)

Reward 4

Seen: 0

(0.00%)

Reward 5

Seen: 0

(0.00%)

Crate

Seen: 1377

(6.89%)

Reward 1

Seen: 669

(3.35%)

Reward 2

Seen: 0

(0.00%)

Reward 3

Seen: 739

(3.70%)

Reward 4

Seen: 0

(0.00%)

Reward 5

Seen: 0

(0.00%)

Crate

Seen: 1283

(6.42%)

Reward 1

Seen: 669

(3.35%)

Reward 2

Seen: 0

(0.00%)

Reward 3

Seen: 639

(3.20%)

Reward 4

Seen: 0

(0.00%)

Reward 5

Seen: 0

(0.00%)

Crate

Seen: 1345

(6.73%)

Reward 1

Seen: 680

(3.40%)

Reward 2

Seen: 0

(0.00%)

Reward 3

Seen: 694

(3.47%)

Reward 4

Seen: 0

(0.00%)

Reward 5

Seen: 0

(0.00%)

Crate

Seen: 1331

(6.66%)

Reward 1

Seen: 639

(3.20%)

Reward 2

Seen: 0

(0.00%)

Reward 3

Seen: 718

(3.59%)

Reward 4

Seen: 0

(0.00%)

Reward 5

Seen: 0

(0.00%)

Crate

Seen: 6957

(34.82%)

Reward 1

Seen: 5449

(27.27%)

Reward 2

Seen: 0

(0.00%)

Reward 3

Seen: 0

(0.00%)

Reward 4

Seen: 2041

(10.21%)

Reward 5

Seen: 0

(0.00%)
Common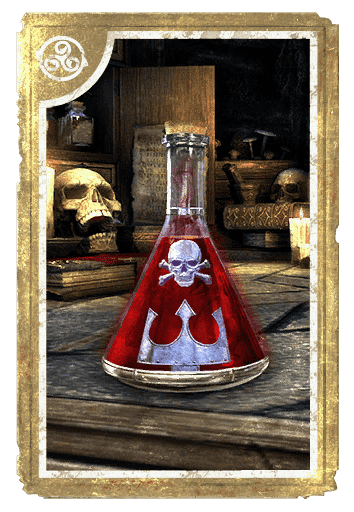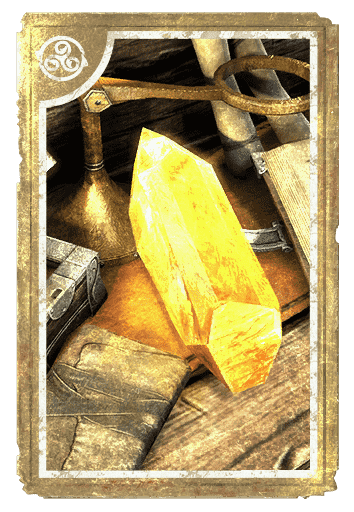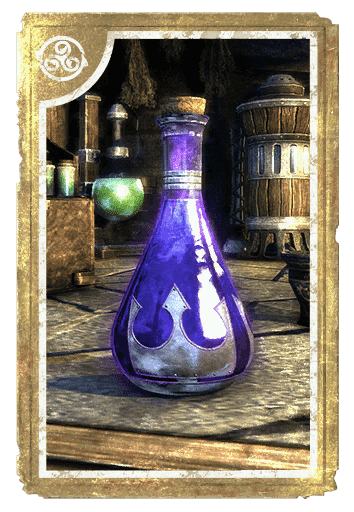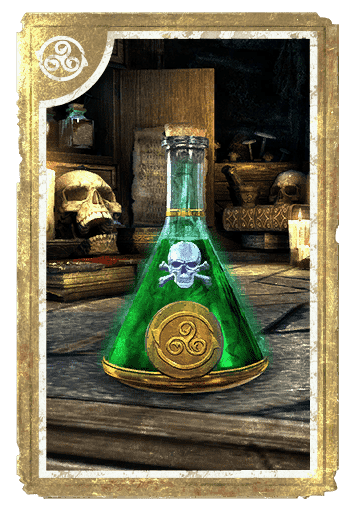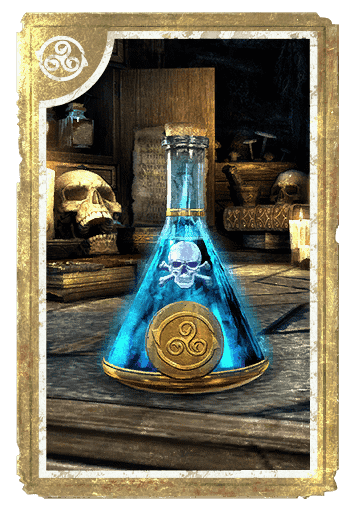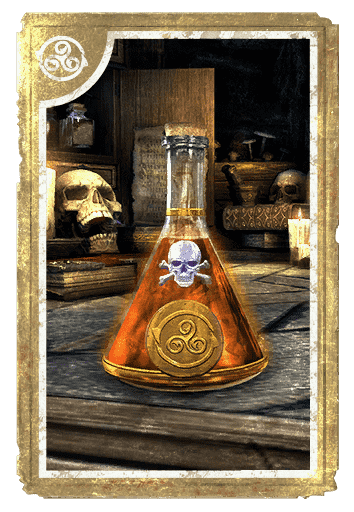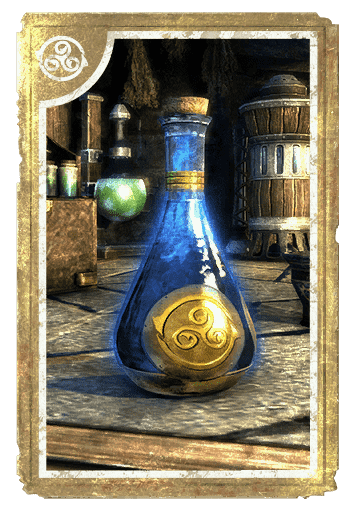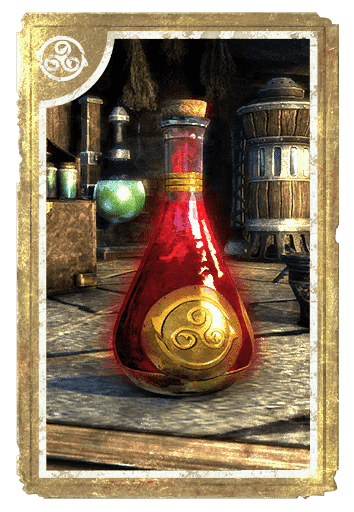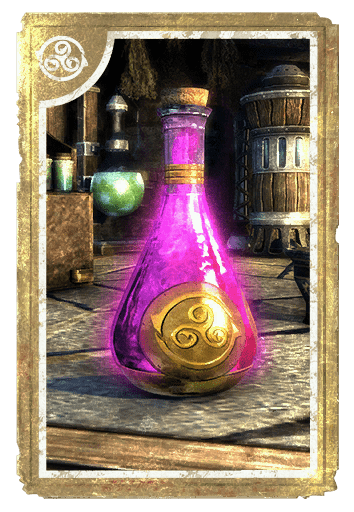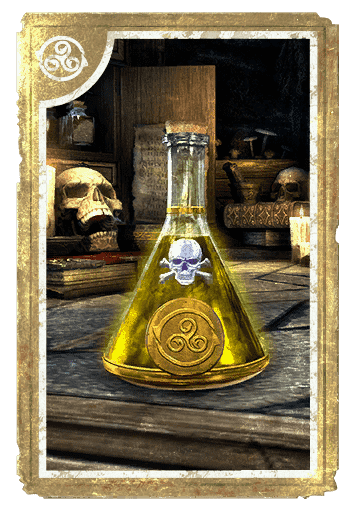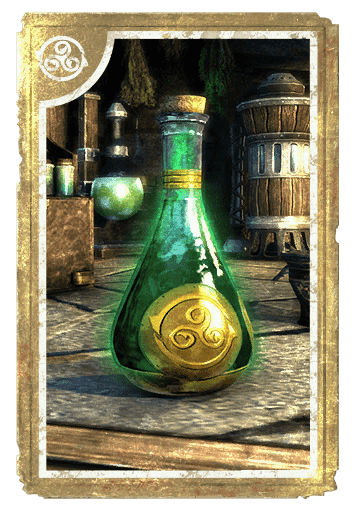 Crate

Seen: 19599

(98.09%)

Reward 1

Seen: 6112

(30.59%)

Reward 2

Seen: 0

(0.00%)

Reward 3

Seen: 13989

(70.01%)

Reward 4

Seen: 17940

(89.79%)

Reward 5

Seen: 0

(0.00%)

Crate

Seen: 7515

(37.61%)

Reward 1

Seen: 990

(4.95%)

Reward 2

Seen: 0

(0.00%)

Reward 3

Seen: 5609

(28.07%)

Reward 4

Seen: 1756

(8.79%)

Reward 5

Seen: 0

(0.00%)

Crate

Seen: 3070

(15.36%)

Reward 1

Seen: 3070

(15.36%)

Reward 2

Seen: 0

(0.00%)

Reward 3

Seen: 0

(0.00%)

Reward 4

Seen: 0

(0.00%)

Reward 5

Seen: 0

(0.00%)

Crate

Seen: 8700

(43.54%)

Reward 1

Seen: 1061

(5.31%)

Reward 2

Seen: 0

(0.00%)

Reward 3

Seen: 1353

(6.77%)

Reward 4

Seen: 7221

(36.14%)

Reward 5

Seen: 0

(0.00%)

Crate

Seen: 1985

(9.93%)

Reward 1

Seen: 124

(0.62%)

Reward 2

Seen: 0

(0.00%)

Reward 3

Seen: 1422

(7.12%)

Reward 4

Seen: 481

(2.41%)

Reward 5

Seen: 0

(0.00%)

Crate

Seen: 1888

(9.45%)

Reward 1

Seen: 124

(0.62%)

Reward 2

Seen: 0

(0.00%)

Reward 3

Seen: 1379

(6.90%)

Reward 4

Seen: 427

(2.14%)

Reward 5

Seen: 0

(0.00%)

Crate

Seen: 1977

(9.89%)

Reward 1

Seen: 111

(0.56%)

Reward 2

Seen: 0

(0.00%)

Reward 3

Seen: 1451

(7.26%)

Reward 4

Seen: 463

(2.32%)

Reward 5

Seen: 0

(0.00%)

Crate

Seen: 2252

(11.27%)

Reward 1

Seen: 121

(0.61%)

Reward 2

Seen: 0

(0.00%)

Reward 3

Seen: 339

(1.70%)

Reward 4

Seen: 1828

(9.15%)

Reward 5

Seen: 0

(0.00%)

Crate

Seen: 2165

(10.84%)

Reward 1

Seen: 115

(0.58%)

Reward 2

Seen: 0

(0.00%)

Reward 3

Seen: 324

(1.62%)

Reward 4

Seen: 1766

(8.84%)

Reward 5

Seen: 0

(0.00%)

Crate

Seen: 2237

(11.20%)

Reward 1

Seen: 135

(0.68%)

Reward 2

Seen: 0

(0.00%)

Reward 3

Seen: 343

(1.72%)

Reward 4

Seen: 1802

(9.02%)

Reward 5

Seen: 0

(0.00%)

Crate

Seen: 1962

(9.82%)

Reward 1

Seen: 141

(0.71%)

Reward 2

Seen: 0

(0.00%)

Reward 3

Seen: 1407

(7.04%)

Reward 4

Seen: 449

(2.25%)

Reward 5

Seen: 0

(0.00%)

Crate

Seen: 2192

(10.97%)

Reward 1

Seen: 120

(0.60%)

Reward 2

Seen: 0

(0.00%)

Reward 3

Seen: 362

(1.81%)

Reward 4

Seen: 1747

(8.74%)

Reward 5

Seen: 0

(0.00%)