Psijic Vault Crates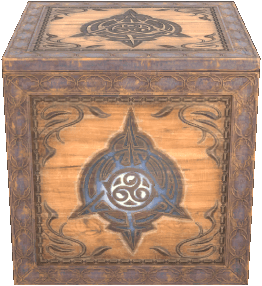 Crown Crates
Crown Crate Tracker users have recorded the following.
20,076 crates
80,304 cards
3,441 cards
17.14% chance
Drop Rates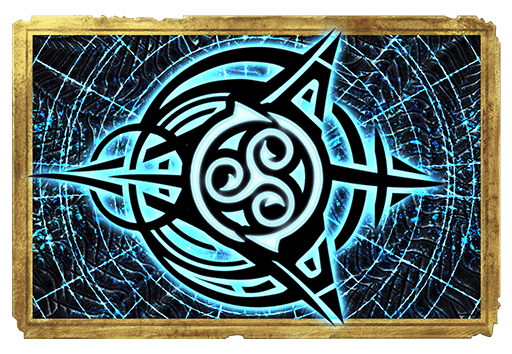 Reward numbers do not indicate the order of your cards. Card positions are randomized when you open a crate.
The Bonus card for this crate is Reward 5. It always appears in the middle if you've earned one.
Crate

Possible

Reward 1

Impossible

Reward 2

Impossible

Reward 3

Impossible

Reward 4

Impossible

Bonus card

Possible

Crate

Possible

Reward 1

Impossible

Reward 2

Possible

Reward 3

Impossible

Reward 4

Impossible

Bonus card

Possible

Crate

Possible

Reward 1

Possible

Reward 2

Possible

Reward 3

Impossible

Reward 4

Impossible

Bonus card

Possible

Crate

Possible

Reward 1

Possible

Reward 2

Possible

Reward 3

Impossible

Reward 4

Impossible

Bonus card

Possible

Crate

Possible

Reward 1

Possible

Reward 2

Possible

Reward 3

Impossible

Reward 4

Impossible

Bonus card

Impossible

Crate

Possible

Reward 1

Possible

Reward 2

Impossible

Reward 3

Possible

Reward 4

Possible

Bonus card

Impossible

Crate

Possible

Reward 1

Possible

Reward 2

Impossible

Reward 3

Possible

Reward 4

Possible

Bonus card

Impossible
Radiant Apex
Crate

Seen: 26

(0.13%)

Reward 1

Seen: 0

(0.00%)

Reward 2

Seen: 0

(0.00%)

Reward 3

Seen: 0

(0.00%)

Reward 4

Seen: 0

(0.00%)

Bonus card

Seen: 26

(0.76%)

Crate

Seen: 3

(0.01%)

Reward 1

Seen: 0

(0.00%)

Reward 2

Seen: 0

(0.00%)

Reward 3

Seen: 0

(0.00%)

Reward 4

Seen: 0

(0.00%)

Bonus card

Seen: 3

(0.09%)

Crate

Seen: 13

(0.06%)

Reward 1

Seen: 0

(0.00%)

Reward 2

Seen: 0

(0.00%)

Reward 3

Seen: 0

(0.00%)

Reward 4

Seen: 0

(0.00%)

Bonus card

Seen: 13

(0.38%)

Crate

Seen: 10

(0.05%)

Reward 1

Seen: 0

(0.00%)

Reward 2

Seen: 0

(0.00%)

Reward 3

Seen: 0

(0.00%)

Reward 4

Seen: 0

(0.00%)

Bonus card

Seen: 10

(0.29%)
Apex
Crate

Seen: 415

(2.07%)

Reward 1

Seen: 0

(0.00%)

Reward 2

Seen: 20

(0.10%)

Reward 3

Seen: 0

(0.00%)

Reward 4

Seen: 0

(0.00%)

Bonus card

Seen: 395

(11.48%)

Crate

Seen: 59

(0.29%)

Reward 1

Seen: 0

(0.00%)

Reward 2

Seen: 2

(0.01%)

Reward 3

Seen: 0

(0.00%)

Reward 4

Seen: 0

(0.00%)

Bonus card

Seen: 57

(1.66%)

Crate

Seen: 76

(0.38%)

Reward 1

Seen: 0

(0.00%)

Reward 2

Seen: 2

(0.01%)

Reward 3

Seen: 0

(0.00%)

Reward 4

Seen: 0

(0.00%)

Bonus card

Seen: 74

(2.15%)

Crate

Seen: 59

(0.29%)

Reward 1

Seen: 0

(0.00%)

Reward 2

Seen: 6

(0.03%)

Reward 3

Seen: 0

(0.00%)

Reward 4

Seen: 0

(0.00%)

Bonus card

Seen: 53

(1.54%)

Crate

Seen: 64

(0.32%)

Reward 1

Seen: 0

(0.00%)

Reward 2

Seen: 1

(0.00%)

Reward 3

Seen: 0

(0.00%)

Reward 4

Seen: 0

(0.00%)

Bonus card

Seen: 63

(1.83%)

Crate

Seen: 62

(0.31%)

Reward 1

Seen: 0

(0.00%)

Reward 2

Seen: 1

(0.00%)

Reward 3

Seen: 0

(0.00%)

Reward 4

Seen: 0

(0.00%)

Bonus card

Seen: 61

(1.77%)

Crate

Seen: 71

(0.35%)

Reward 1

Seen: 0

(0.00%)

Reward 2

Seen: 6

(0.03%)

Reward 3

Seen: 0

(0.00%)

Reward 4

Seen: 0

(0.00%)

Bonus card

Seen: 65

(1.89%)

Crate

Seen: 24

(0.12%)

Reward 1

Seen: 0

(0.00%)

Reward 2

Seen: 2

(0.01%)

Reward 3

Seen: 0

(0.00%)

Reward 4

Seen: 0

(0.00%)

Bonus card

Seen: 22

(0.64%)
Legendary
Crate

Seen: 2924

(14.56%)

Reward 1

Seen: 699

(3.48%)

Reward 2

Seen: 1305

(6.50%)

Reward 3

Seen: 0

(0.00%)

Reward 4

Seen: 0

(0.00%)

Bonus card

Seen: 1058

(30.75%)

Crate

Seen: 139

(0.69%)

Reward 1

Seen: 21

(0.10%)

Reward 2

Seen: 50

(0.25%)

Reward 3

Seen: 0

(0.00%)

Reward 4

Seen: 0

(0.00%)

Bonus card

Seen: 69

(2.01%)

Crate

Seen: 121

(0.60%)

Reward 1

Seen: 25

(0.12%)

Reward 2

Seen: 35

(0.17%)

Reward 3

Seen: 0

(0.00%)

Reward 4

Seen: 0

(0.00%)

Bonus card

Seen: 61

(1.77%)

Crate

Seen: 130

(0.65%)

Reward 1

Seen: 19

(0.09%)

Reward 2

Seen: 45

(0.22%)

Reward 3

Seen: 0

(0.00%)

Reward 4

Seen: 0

(0.00%)

Bonus card

Seen: 66

(1.92%)

Crate

Seen: 131

(0.65%)

Reward 1

Seen: 19

(0.09%)

Reward 2

Seen: 46

(0.23%)

Reward 3

Seen: 0

(0.00%)

Reward 4

Seen: 0

(0.00%)

Bonus card

Seen: 66

(1.92%)

Crate

Seen: 938

(4.67%)

Reward 1

Seen: 350

(1.74%)

Reward 2

Seen: 595

(2.96%)

Reward 3

Seen: 0

(0.00%)

Reward 4

Seen: 0

(0.00%)

Bonus card

Seen: 0

(0.00%)

Crate

Seen: 71

(0.35%)

Reward 1

Seen: 29

(0.14%)

Reward 2

Seen: 42

(0.21%)

Reward 3

Seen: 0

(0.00%)

Reward 4

Seen: 0

(0.00%)

Bonus card

Seen: 0

(0.00%)

Crate

Seen: 129

(0.64%)

Reward 1

Seen: 23

(0.11%)

Reward 2

Seen: 42

(0.21%)

Reward 3

Seen: 0

(0.00%)

Reward 4

Seen: 0

(0.00%)

Bonus card

Seen: 64

(1.86%)

Crate

Seen: 139

(0.69%)

Reward 1

Seen: 23

(0.11%)

Reward 2

Seen: 43

(0.21%)

Reward 3

Seen: 0

(0.00%)

Reward 4

Seen: 0

(0.00%)

Bonus card

Seen: 73

(2.12%)

Crate

Seen: 158

(0.79%)

Reward 1

Seen: 25

(0.12%)

Reward 2

Seen: 52

(0.26%)

Reward 3

Seen: 0

(0.00%)

Reward 4

Seen: 0

(0.00%)

Bonus card

Seen: 81

(2.35%)

Crate

Seen: 141

(0.70%)

Reward 1

Seen: 14

(0.07%)

Reward 2

Seen: 50

(0.25%)

Reward 3

Seen: 0

(0.00%)

Reward 4

Seen: 0

(0.00%)

Bonus card

Seen: 77

(2.24%)

Crate

Seen: 117

(0.58%)

Reward 1

Seen: 17

(0.08%)

Reward 2

Seen: 35

(0.17%)

Reward 3

Seen: 0

(0.00%)

Reward 4

Seen: 0

(0.00%)

Bonus card

Seen: 65

(1.89%)

Crate

Seen: 131

(0.65%)

Reward 1

Seen: 25

(0.12%)

Reward 2

Seen: 36

(0.18%)

Reward 3

Seen: 0

(0.00%)

Reward 4

Seen: 0

(0.00%)

Bonus card

Seen: 70

(2.03%)

Crate

Seen: 146

(0.73%)

Reward 1

Seen: 26

(0.13%)

Reward 2

Seen: 43

(0.21%)

Reward 3

Seen: 0

(0.00%)

Reward 4

Seen: 0

(0.00%)

Bonus card

Seen: 77

(2.24%)

Crate

Seen: 146

(0.73%)

Reward 1

Seen: 24

(0.12%)

Reward 2

Seen: 46

(0.23%)

Reward 3

Seen: 0

(0.00%)

Reward 4

Seen: 0

(0.00%)

Bonus card

Seen: 77

(2.24%)

Crate

Seen: 126

(0.63%)

Reward 1

Seen: 23

(0.11%)

Reward 2

Seen: 44

(0.22%)

Reward 3

Seen: 0

(0.00%)

Reward 4

Seen: 0

(0.00%)

Bonus card

Seen: 60

(1.74%)

Crate

Seen: 147

(0.73%)

Reward 1

Seen: 17

(0.08%)

Reward 2

Seen: 54

(0.27%)

Reward 3

Seen: 0

(0.00%)

Reward 4

Seen: 0

(0.00%)

Bonus card

Seen: 76

(2.21%)

Crate

Seen: 141

(0.70%)

Reward 1

Seen: 19

(0.09%)

Reward 2

Seen: 47

(0.23%)

Reward 3

Seen: 0

(0.00%)

Reward 4

Seen: 0

(0.00%)

Bonus card

Seen: 76

(2.21%)
Epic
Crate

Seen: 4247

(21.15%)

Reward 1

Seen: 888

(4.42%)

Reward 2

Seen: 1709

(8.51%)

Reward 3

Seen: 0

(0.00%)

Reward 4

Seen: 0

(0.00%)

Bonus card

Seen: 1962

(57.02%)

Crate

Seen: 253

(1.26%)

Reward 1

Seen: 36

(0.18%)

Reward 2

Seen: 72

(0.36%)

Reward 3

Seen: 0

(0.00%)

Reward 4

Seen: 0

(0.00%)

Bonus card

Seen: 146

(4.24%)

Crate

Seen: 229

(1.14%)

Reward 1

Seen: 23

(0.11%)

Reward 2

Seen: 59

(0.29%)

Reward 3

Seen: 0

(0.00%)

Reward 4

Seen: 0

(0.00%)

Bonus card

Seen: 147

(4.27%)

Crate

Seen: 237

(1.18%)

Reward 1

Seen: 31

(0.15%)

Reward 2

Seen: 63

(0.31%)

Reward 3

Seen: 0

(0.00%)

Reward 4

Seen: 0

(0.00%)

Bonus card

Seen: 144

(4.18%)

Crate

Seen: 244

(1.22%)

Reward 1

Seen: 48

(0.24%)

Reward 2

Seen: 55

(0.27%)

Reward 3

Seen: 0

(0.00%)

Reward 4

Seen: 0

(0.00%)

Bonus card

Seen: 141

(4.10%)

Crate

Seen: 242

(1.21%)

Reward 1

Seen: 29

(0.14%)

Reward 2

Seen: 59

(0.29%)

Reward 3

Seen: 0

(0.00%)

Reward 4

Seen: 0

(0.00%)

Bonus card

Seen: 155

(4.50%)

Crate

Seen: 115

(0.57%)

Reward 1

Seen: 35

(0.17%)

Reward 2

Seen: 80

(0.40%)

Reward 3

Seen: 0

(0.00%)

Reward 4

Seen: 0

(0.00%)

Bonus card

Seen: 0

(0.00%)

Crate

Seen: 252

(1.26%)

Reward 1

Seen: 42

(0.21%)

Reward 2

Seen: 57

(0.28%)

Reward 3

Seen: 0

(0.00%)

Reward 4

Seen: 0

(0.00%)

Bonus card

Seen: 154

(4.48%)

Crate

Seen: 1165

(5.80%)

Reward 1

Seen: 397

(1.98%)

Reward 2

Seen: 784

(3.91%)

Reward 3

Seen: 0

(0.00%)

Reward 4

Seen: 0

(0.00%)

Bonus card

Seen: 0

(0.00%)

Crate

Seen: 251

(1.25%)

Reward 1

Seen: 29

(0.14%)

Reward 2

Seen: 77

(0.38%)

Reward 3

Seen: 0

(0.00%)

Reward 4

Seen: 0

(0.00%)

Bonus card

Seen: 146

(4.24%)

Crate

Seen: 244

(1.22%)

Reward 1

Seen: 27

(0.13%)

Reward 2

Seen: 57

(0.28%)

Reward 3

Seen: 0

(0.00%)

Reward 4

Seen: 0

(0.00%)

Bonus card

Seen: 160

(4.65%)

Crate

Seen: 259

(1.29%)

Reward 1

Seen: 38

(0.19%)

Reward 2

Seen: 68

(0.34%)

Reward 3

Seen: 0

(0.00%)

Reward 4

Seen: 0

(0.00%)

Bonus card

Seen: 154

(4.48%)

Crate

Seen: 268

(1.33%)

Reward 1

Seen: 38

(0.19%)

Reward 2

Seen: 77

(0.38%)

Reward 3

Seen: 0

(0.00%)

Reward 4

Seen: 0

(0.00%)

Bonus card

Seen: 155

(4.50%)

Crate

Seen: 262

(1.31%)

Reward 1

Seen: 35

(0.17%)

Reward 2

Seen: 73

(0.36%)

Reward 3

Seen: 0

(0.00%)

Reward 4

Seen: 0

(0.00%)

Bonus card

Seen: 154

(4.48%)

Crate

Seen: 245

(1.22%)

Reward 1

Seen: 35

(0.17%)

Reward 2

Seen: 62

(0.31%)

Reward 3

Seen: 0

(0.00%)

Reward 4

Seen: 0

(0.00%)

Bonus card

Seen: 148

(4.30%)

Crate

Seen: 269

(1.34%)

Reward 1

Seen: 45

(0.22%)

Reward 2

Seen: 66

(0.33%)

Reward 3

Seen: 0

(0.00%)

Reward 4

Seen: 0

(0.00%)

Bonus card

Seen: 158

(4.59%)
Superior
Crate

Seen: 17269

(86.02%)

Reward 1

Seen: 1434

(7.14%)

Reward 2

Seen: 17042

(84.89%)

Reward 3

Seen: 0

(0.00%)

Reward 4

Seen: 0

(0.00%)

Bonus card

Seen: 0

(0.00%)

Crate

Seen: 309

(1.54%)

Reward 1

Seen: 22

(0.11%)

Reward 2

Seen: 288

(1.43%)

Reward 3

Seen: 0

(0.00%)

Reward 4

Seen: 0

(0.00%)

Bonus card

Seen: 0

(0.00%)

Crate

Seen: 331

(1.65%)

Reward 1

Seen: 22

(0.11%)

Reward 2

Seen: 309

(1.54%)

Reward 3

Seen: 0

(0.00%)

Reward 4

Seen: 0

(0.00%)

Bonus card

Seen: 0

(0.00%)

Crate

Seen: 324

(1.61%)

Reward 1

Seen: 16

(0.08%)

Reward 2

Seen: 308

(1.53%)

Reward 3

Seen: 0

(0.00%)

Reward 4

Seen: 0

(0.00%)

Bonus card

Seen: 0

(0.00%)

Crate

Seen: 351

(1.75%)

Reward 1

Seen: 25

(0.12%)

Reward 2

Seen: 326

(1.62%)

Reward 3

Seen: 0

(0.00%)

Reward 4

Seen: 0

(0.00%)

Bonus card

Seen: 0

(0.00%)

Crate

Seen: 339

(1.69%)

Reward 1

Seen: 18

(0.09%)

Reward 2

Seen: 321

(1.60%)

Reward 3

Seen: 0

(0.00%)

Reward 4

Seen: 0

(0.00%)

Bonus card

Seen: 0

(0.00%)

Crate

Seen: 351

(1.75%)

Reward 1

Seen: 21

(0.10%)

Reward 2

Seen: 331

(1.65%)

Reward 3

Seen: 0

(0.00%)

Reward 4

Seen: 0

(0.00%)

Bonus card

Seen: 0

(0.00%)

Crate

Seen: 334

(1.66%)

Reward 1

Seen: 24

(0.12%)

Reward 2

Seen: 310

(1.54%)

Reward 3

Seen: 0

(0.00%)

Reward 4

Seen: 0

(0.00%)

Bonus card

Seen: 0

(0.00%)

Crate

Seen: 370

(1.84%)

Reward 1

Seen: 24

(0.12%)

Reward 2

Seen: 347

(1.73%)

Reward 3

Seen: 0

(0.00%)

Reward 4

Seen: 0

(0.00%)

Bonus card

Seen: 0

(0.00%)

Crate

Seen: 321

(1.60%)

Reward 1

Seen: 28

(0.14%)

Reward 2

Seen: 293

(1.46%)

Reward 3

Seen: 0

(0.00%)

Reward 4

Seen: 0

(0.00%)

Bonus card

Seen: 0

(0.00%)

Crate

Seen: 339

(1.69%)

Reward 1

Seen: 24

(0.12%)

Reward 2

Seen: 315

(1.57%)

Reward 3

Seen: 0

(0.00%)

Reward 4

Seen: 0

(0.00%)

Bonus card

Seen: 0

(0.00%)

Crate

Seen: 348

(1.73%)

Reward 1

Seen: 27

(0.13%)

Reward 2

Seen: 322

(1.60%)

Reward 3

Seen: 0

(0.00%)

Reward 4

Seen: 0

(0.00%)

Bonus card

Seen: 0

(0.00%)

Crate

Seen: 348

(1.73%)

Reward 1

Seen: 20

(0.10%)

Reward 2

Seen: 328

(1.63%)

Reward 3

Seen: 0

(0.00%)

Reward 4

Seen: 0

(0.00%)

Bonus card

Seen: 0

(0.00%)

Crate

Seen: 318

(1.58%)

Reward 1

Seen: 25

(0.12%)

Reward 2

Seen: 293

(1.46%)

Reward 3

Seen: 0

(0.00%)

Reward 4

Seen: 0

(0.00%)

Bonus card

Seen: 0

(0.00%)

Crate

Seen: 351

(1.75%)

Reward 1

Seen: 33

(0.16%)

Reward 2

Seen: 318

(1.58%)

Reward 3

Seen: 0

(0.00%)

Reward 4

Seen: 0

(0.00%)

Bonus card

Seen: 0

(0.00%)

Crate

Seen: 892

(4.44%)

Reward 1

Seen: 78

(0.39%)

Reward 2

Seen: 821

(4.09%)

Reward 3

Seen: 0

(0.00%)

Reward 4

Seen: 0

(0.00%)

Bonus card

Seen: 0

(0.00%)

Crate

Seen: 923

(4.60%)

Reward 1

Seen: 65

(0.32%)

Reward 2

Seen: 862

(4.29%)

Reward 3

Seen: 0

(0.00%)

Reward 4

Seen: 0

(0.00%)

Bonus card

Seen: 0

(0.00%)

Crate

Seen: 919

(4.58%)

Reward 1

Seen: 79

(0.39%)

Reward 2

Seen: 845

(4.21%)

Reward 3

Seen: 0

(0.00%)

Reward 4

Seen: 0

(0.00%)

Bonus card

Seen: 0

(0.00%)

Crate

Seen: 937

(4.67%)

Reward 1

Seen: 76

(0.38%)

Reward 2

Seen: 863

(4.30%)

Reward 3

Seen: 0

(0.00%)

Reward 4

Seen: 0

(0.00%)

Bonus card

Seen: 0

(0.00%)

Crate

Seen: 892

(4.44%)

Reward 1

Seen: 91

(0.45%)

Reward 2

Seen: 802

(3.99%)

Reward 3

Seen: 0

(0.00%)

Reward 4

Seen: 0

(0.00%)

Bonus card

Seen: 0

(0.00%)

Crate

Seen: 901

(4.49%)

Reward 1

Seen: 79

(0.39%)

Reward 2

Seen: 823

(4.10%)

Reward 3

Seen: 0

(0.00%)

Reward 4

Seen: 0

(0.00%)

Bonus card

Seen: 0

(0.00%)

Crate

Seen: 869

(4.33%)

Reward 1

Seen: 74

(0.37%)

Reward 2

Seen: 800

(3.98%)

Reward 3

Seen: 0

(0.00%)

Reward 4

Seen: 0

(0.00%)

Bonus card

Seen: 0

(0.00%)

Crate

Seen: 888

(4.42%)

Reward 1

Seen: 68

(0.34%)

Reward 2

Seen: 821

(4.09%)

Reward 3

Seen: 0

(0.00%)

Reward 4

Seen: 0

(0.00%)

Bonus card

Seen: 0

(0.00%)

Crate

Seen: 937

(4.67%)

Reward 1

Seen: 71

(0.35%)

Reward 2

Seen: 872

(4.34%)

Reward 3

Seen: 0

(0.00%)

Reward 4

Seen: 0

(0.00%)

Bonus card

Seen: 0

(0.00%)

Crate

Seen: 894

(4.45%)

Reward 1

Seen: 65

(0.32%)

Reward 2

Seen: 830

(4.13%)

Reward 3

Seen: 0

(0.00%)

Reward 4

Seen: 0

(0.00%)

Bonus card

Seen: 0

(0.00%)

Crate

Seen: 910

(4.53%)

Reward 1

Seen: 72

(0.36%)

Reward 2

Seen: 839

(4.18%)

Reward 3

Seen: 0

(0.00%)

Reward 4

Seen: 0

(0.00%)

Bonus card

Seen: 0

(0.00%)

Crate

Seen: 939

(4.68%)

Reward 1

Seen: 79

(0.39%)

Reward 2

Seen: 865

(4.31%)

Reward 3

Seen: 0

(0.00%)

Reward 4

Seen: 0

(0.00%)

Bonus card

Seen: 0

(0.00%)

Crate

Seen: 928

(4.62%)

Reward 1

Seen: 67

(0.33%)

Reward 2

Seen: 865

(4.31%)

Reward 3

Seen: 0

(0.00%)

Reward 4

Seen: 0

(0.00%)

Bonus card

Seen: 0

(0.00%)

Crate

Seen: 920

(4.58%)

Reward 1

Seen: 67

(0.33%)

Reward 2

Seen: 856

(4.26%)

Reward 3

Seen: 0

(0.00%)

Reward 4

Seen: 0

(0.00%)

Bonus card

Seen: 0

(0.00%)

Crate

Seen: 941

(4.69%)

Reward 1

Seen: 74

(0.37%)

Reward 2

Seen: 869

(4.33%)

Reward 3

Seen: 0

(0.00%)

Reward 4

Seen: 0

(0.00%)

Bonus card

Seen: 0

(0.00%)
Fine
Crate

Seen: 14278

(71.12%)

Reward 1

Seen: 10906

(54.32%)

Reward 2

Seen: 0

(0.00%)

Reward 3

Seen: 6024

(30.01%)

Reward 4

Seen: 2046

(10.19%)

Bonus card

Seen: 0

(0.00%)

Crate

Seen: 1333

(6.64%)

Reward 1

Seen: 616

(3.07%)

Reward 2

Seen: 0

(0.00%)

Reward 3

Seen: 751

(3.74%)

Reward 4

Seen: 0

(0.00%)

Bonus card

Seen: 0

(0.00%)

Crate

Seen: 991

(4.94%)

Reward 1

Seen: 453

(2.26%)

Reward 2

Seen: 0

(0.00%)

Reward 3

Seen: 555

(2.76%)

Reward 4

Seen: 0

(0.00%)

Bonus card

Seen: 0

(0.00%)

Crate

Seen: 1116

(5.56%)

Reward 1

Seen: 514

(2.56%)

Reward 2

Seen: 0

(0.00%)

Reward 3

Seen: 624

(3.11%)

Reward 4

Seen: 0

(0.00%)

Bonus card

Seen: 0

(0.00%)

Crate

Seen: 1009

(5.03%)

Reward 1

Seen: 485

(2.42%)

Reward 2

Seen: 0

(0.00%)

Reward 3

Seen: 543

(2.70%)

Reward 4

Seen: 0

(0.00%)

Bonus card

Seen: 0

(0.00%)

Crate

Seen: 1409

(7.02%)

Reward 1

Seen: 694

(3.46%)

Reward 2

Seen: 0

(0.00%)

Reward 3

Seen: 748

(3.73%)

Reward 4

Seen: 0

(0.00%)

Bonus card

Seen: 0

(0.00%)

Crate

Seen: 1383

(6.89%)

Reward 1

Seen: 674

(3.36%)

Reward 2

Seen: 0

(0.00%)

Reward 3

Seen: 740

(3.69%)

Reward 4

Seen: 0

(0.00%)

Bonus card

Seen: 0

(0.00%)

Crate

Seen: 1290

(6.43%)

Reward 1

Seen: 672

(3.35%)

Reward 2

Seen: 0

(0.00%)

Reward 3

Seen: 643

(3.20%)

Reward 4

Seen: 0

(0.00%)

Bonus card

Seen: 0

(0.00%)

Crate

Seen: 1352

(6.73%)

Reward 1

Seen: 685

(3.41%)

Reward 2

Seen: 0

(0.00%)

Reward 3

Seen: 696

(3.47%)

Reward 4

Seen: 0

(0.00%)

Bonus card

Seen: 0

(0.00%)

Crate

Seen: 1341

(6.68%)

Reward 1

Seen: 643

(3.20%)

Reward 2

Seen: 0

(0.00%)

Reward 3

Seen: 724

(3.61%)

Reward 4

Seen: 0

(0.00%)

Bonus card

Seen: 0

(0.00%)

Crate

Seen: 6982

(34.78%)

Reward 1

Seen: 5470

(27.25%)

Reward 2

Seen: 0

(0.00%)

Reward 3

Seen: 0

(0.00%)

Reward 4

Seen: 2046

(10.19%)

Bonus card

Seen: 0

(0.00%)
Common
Crate

Seen: 19694

(98.10%)

Reward 1

Seen: 6149

(30.63%)

Reward 2

Seen: 0

(0.00%)

Reward 3

Seen: 14052

(69.99%)

Reward 4

Seen: 18030

(89.81%)

Bonus card

Seen: 0

(0.00%)

Crate

Seen: 7556

(37.64%)

Reward 1

Seen: 995

(4.96%)

Reward 2

Seen: 0

(0.00%)

Reward 3

Seen: 5643

(28.11%)

Reward 4

Seen: 1763

(8.78%)

Bonus card

Seen: 0

(0.00%)

Crate

Seen: 3086

(15.37%)

Reward 1

Seen: 3086

(15.37%)

Reward 2

Seen: 0

(0.00%)

Reward 3

Seen: 0

(0.00%)

Reward 4

Seen: 0

(0.00%)

Bonus card

Seen: 0

(0.00%)

Crate

Seen: 8738

(43.52%)

Reward 1

Seen: 1069

(5.32%)

Reward 2

Seen: 0

(0.00%)

Reward 3

Seen: 1356

(6.75%)

Reward 4

Seen: 7253

(36.13%)

Bonus card

Seen: 0

(0.00%)

Crate

Seen: 1995

(9.94%)

Reward 1

Seen: 125

(0.62%)

Reward 2

Seen: 0

(0.00%)

Reward 3

Seen: 1428

(7.11%)

Reward 4

Seen: 484

(2.41%)

Bonus card

Seen: 0

(0.00%)

Crate

Seen: 1895

(9.44%)

Reward 1

Seen: 124

(0.62%)

Reward 2

Seen: 0

(0.00%)

Reward 3

Seen: 1384

(6.89%)

Reward 4

Seen: 429

(2.14%)

Bonus card

Seen: 0

(0.00%)

Crate

Seen: 1984

(9.88%)

Reward 1

Seen: 112

(0.56%)

Reward 2

Seen: 0

(0.00%)

Reward 3

Seen: 1454

(7.24%)

Reward 4

Seen: 466

(2.32%)

Bonus card

Seen: 0

(0.00%)

Crate

Seen: 2261

(11.26%)

Reward 1

Seen: 123

(0.61%)

Reward 2

Seen: 0

(0.00%)

Reward 3

Seen: 340

(1.69%)

Reward 4

Seen: 1834

(9.14%)

Bonus card

Seen: 0

(0.00%)

Crate

Seen: 2178

(10.85%)

Reward 1

Seen: 115

(0.57%)

Reward 2

Seen: 0

(0.00%)

Reward 3

Seen: 326

(1.62%)

Reward 4

Seen: 1777

(8.85%)

Bonus card

Seen: 0

(0.00%)

Crate

Seen: 2251

(11.21%)

Reward 1

Seen: 135

(0.67%)

Reward 2

Seen: 0

(0.00%)

Reward 3

Seen: 344

(1.71%)

Reward 4

Seen: 1815

(9.04%)

Bonus card

Seen: 0

(0.00%)

Crate

Seen: 1972

(9.82%)

Reward 1

Seen: 142

(0.71%)

Reward 2

Seen: 0

(0.00%)

Reward 3

Seen: 1413

(7.04%)

Reward 4

Seen: 452

(2.25%)

Bonus card

Seen: 0

(0.00%)

Crate

Seen: 2207

(10.99%)

Reward 1

Seen: 123

(0.61%)

Reward 2

Seen: 0

(0.00%)

Reward 3

Seen: 364

(1.81%)

Reward 4

Seen: 1757

(8.75%)

Bonus card

Seen: 0

(0.00%)