Psijic Vault Crates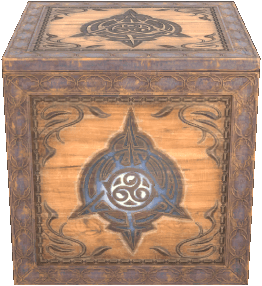 Crown Crates
Crown Crate Tracker users have recorded the following.
28,998 crates
115,992 cards
4,935 cards
17.02% chance
Drop Rates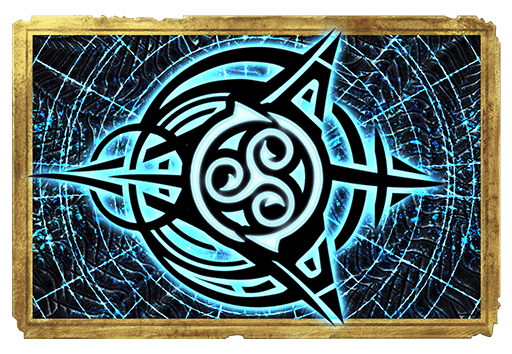 Reward numbers do not indicate the order of your cards. Card positions are randomized when you open a crate.
The Bonus card for this crate is Reward 5. It always appears in the middle if you've earned one.
Crate

Possible

Reward 1

Impossible

Reward 2

Impossible

Reward 3

Impossible

Reward 4

Impossible

Bonus card

Possible

Crate

Possible

Reward 1

Impossible

Reward 2

Possible

Reward 3

Impossible

Reward 4

Impossible

Bonus card

Possible

Crate

Possible

Reward 1

Possible

Reward 2

Possible

Reward 3

Impossible

Reward 4

Impossible

Bonus card

Possible

Crate

Possible

Reward 1

Possible

Reward 2

Possible

Reward 3

Impossible

Reward 4

Impossible

Bonus card

Possible

Crate

Possible

Reward 1

Possible

Reward 2

Possible

Reward 3

Impossible

Reward 4

Impossible

Bonus card

Impossible

Crate

Possible

Reward 1

Possible

Reward 2

Impossible

Reward 3

Possible

Reward 4

Possible

Bonus card

Impossible

Crate

Possible

Reward 1

Possible

Reward 2

Impossible

Reward 3

Possible

Reward 4

Possible

Bonus card

Impossible
Radiant Apex
Crate

Seen: 54

(0.19%)

Reward 1

Seen: 0

(0.00%)

Reward 2

Seen: 0

(0.00%)

Reward 3

Seen: 0

(0.00%)

Reward 4

Seen: 0

(0.00%)

Bonus card

Seen: 54

(1.09%)

Crate

Seen: 8

(0.03%)

Reward 1

Seen: 0

(0.00%)

Reward 2

Seen: 0

(0.00%)

Reward 3

Seen: 0

(0.00%)

Reward 4

Seen: 0

(0.00%)

Bonus card

Seen: 8

(0.16%)

Crate

Seen: 27

(0.09%)

Reward 1

Seen: 0

(0.00%)

Reward 2

Seen: 0

(0.00%)

Reward 3

Seen: 0

(0.00%)

Reward 4

Seen: 0

(0.00%)

Bonus card

Seen: 27

(0.55%)

Crate

Seen: 19

(0.07%)

Reward 1

Seen: 0

(0.00%)

Reward 2

Seen: 0

(0.00%)

Reward 3

Seen: 0

(0.00%)

Reward 4

Seen: 0

(0.00%)

Bonus card

Seen: 19

(0.39%)
Apex
Crate

Seen: 590

(2.03%)

Reward 1

Seen: 0

(0.00%)

Reward 2

Seen: 27

(0.09%)

Reward 3

Seen: 0

(0.00%)

Reward 4

Seen: 0

(0.00%)

Bonus card

Seen: 565

(11.45%)

Crate

Seen: 80

(0.28%)

Reward 1

Seen: 0

(0.00%)

Reward 2

Seen: 2

(0.01%)

Reward 3

Seen: 0

(0.00%)

Reward 4

Seen: 0

(0.00%)

Bonus card

Seen: 78

(1.58%)

Crate

Seen: 111

(0.38%)

Reward 1

Seen: 0

(0.00%)

Reward 2

Seen: 3

(0.01%)

Reward 3

Seen: 0

(0.00%)

Reward 4

Seen: 0

(0.00%)

Bonus card

Seen: 108

(2.19%)

Crate

Seen: 87

(0.30%)

Reward 1

Seen: 0

(0.00%)

Reward 2

Seen: 7

(0.02%)

Reward 3

Seen: 0

(0.00%)

Reward 4

Seen: 0

(0.00%)

Bonus card

Seen: 80

(1.62%)

Crate

Seen: 99

(0.34%)

Reward 1

Seen: 0

(0.00%)

Reward 2

Seen: 3

(0.01%)

Reward 3

Seen: 0

(0.00%)

Reward 4

Seen: 0

(0.00%)

Bonus card

Seen: 96

(1.95%)

Crate

Seen: 82

(0.28%)

Reward 1

Seen: 0

(0.00%)

Reward 2

Seen: 3

(0.01%)

Reward 3

Seen: 0

(0.00%)

Reward 4

Seen: 0

(0.00%)

Bonus card

Seen: 79

(1.60%)

Crate

Seen: 93

(0.32%)

Reward 1

Seen: 0

(0.00%)

Reward 2

Seen: 7

(0.02%)

Reward 3

Seen: 0

(0.00%)

Reward 4

Seen: 0

(0.00%)

Bonus card

Seen: 86

(1.74%)

Crate

Seen: 40

(0.14%)

Reward 1

Seen: 0

(0.00%)

Reward 2

Seen: 2

(0.01%)

Reward 3

Seen: 0

(0.00%)

Reward 4

Seen: 0

(0.00%)

Bonus card

Seen: 38

(0.77%)
Legendary
Crate

Seen: 4157

(14.34%)

Reward 1

Seen: 993

(3.42%)

Reward 2

Seen: 1869

(6.45%)

Reward 3

Seen: 0

(0.00%)

Reward 4

Seen: 0

(0.00%)

Bonus card

Seen: 1503

(30.46%)

Crate

Seen: 194

(0.67%)

Reward 1

Seen: 28

(0.10%)

Reward 2

Seen: 70

(0.24%)

Reward 3

Seen: 0

(0.00%)

Reward 4

Seen: 0

(0.00%)

Bonus card

Seen: 97

(1.97%)

Crate

Seen: 197

(0.68%)

Reward 1

Seen: 41

(0.14%)

Reward 2

Seen: 56

(0.19%)

Reward 3

Seen: 0

(0.00%)

Reward 4

Seen: 0

(0.00%)

Bonus card

Seen: 100

(2.03%)

Crate

Seen: 177

(0.61%)

Reward 1

Seen: 26

(0.09%)

Reward 2

Seen: 64

(0.22%)

Reward 3

Seen: 0

(0.00%)

Reward 4

Seen: 0

(0.00%)

Bonus card

Seen: 87

(1.76%)

Crate

Seen: 194

(0.67%)

Reward 1

Seen: 31

(0.11%)

Reward 2

Seen: 67

(0.23%)

Reward 3

Seen: 0

(0.00%)

Reward 4

Seen: 0

(0.00%)

Bonus card

Seen: 96

(1.95%)

Crate

Seen: 1332

(4.59%)

Reward 1

Seen: 482

(1.66%)

Reward 2

Seen: 859

(2.96%)

Reward 3

Seen: 0

(0.00%)

Reward 4

Seen: 0

(0.00%)

Bonus card

Seen: 0

(0.00%)

Crate

Seen: 102

(0.35%)

Reward 1

Seen: 41

(0.14%)

Reward 2

Seen: 61

(0.21%)

Reward 3

Seen: 0

(0.00%)

Reward 4

Seen: 0

(0.00%)

Bonus card

Seen: 0

(0.00%)

Crate

Seen: 169

(0.58%)

Reward 1

Seen: 30

(0.10%)

Reward 2

Seen: 55

(0.19%)

Reward 3

Seen: 0

(0.00%)

Reward 4

Seen: 0

(0.00%)

Bonus card

Seen: 84

(1.70%)

Crate

Seen: 203

(0.70%)

Reward 1

Seen: 37

(0.13%)

Reward 2

Seen: 61

(0.21%)

Reward 3

Seen: 0

(0.00%)

Reward 4

Seen: 0

(0.00%)

Bonus card

Seen: 105

(2.13%)

Crate

Seen: 208

(0.72%)

Reward 1

Seen: 34

(0.12%)

Reward 2

Seen: 69

(0.24%)

Reward 3

Seen: 0

(0.00%)

Reward 4

Seen: 0

(0.00%)

Bonus card

Seen: 105

(2.13%)

Crate

Seen: 200

(0.69%)

Reward 1

Seen: 26

(0.09%)

Reward 2

Seen: 70

(0.24%)

Reward 3

Seen: 0

(0.00%)

Reward 4

Seen: 0

(0.00%)

Bonus card

Seen: 104

(2.11%)

Crate

Seen: 180

(0.62%)

Reward 1

Seen: 31

(0.11%)

Reward 2

Seen: 53

(0.18%)

Reward 3

Seen: 0

(0.00%)

Reward 4

Seen: 0

(0.00%)

Bonus card

Seen: 96

(1.95%)

Crate

Seen: 182

(0.63%)

Reward 1

Seen: 30

(0.10%)

Reward 2

Seen: 54

(0.19%)

Reward 3

Seen: 0

(0.00%)

Reward 4

Seen: 0

(0.00%)

Bonus card

Seen: 98

(1.99%)

Crate

Seen: 201

(0.69%)

Reward 1

Seen: 40

(0.14%)

Reward 2

Seen: 58

(0.20%)

Reward 3

Seen: 0

(0.00%)

Reward 4

Seen: 0

(0.00%)

Bonus card

Seen: 103

(2.09%)

Crate

Seen: 213

(0.73%)

Reward 1

Seen: 32

(0.11%)

Reward 2

Seen: 61

(0.21%)

Reward 3

Seen: 0

(0.00%)

Reward 4

Seen: 0

(0.00%)

Bonus card

Seen: 121

(2.45%)

Crate

Seen: 174

(0.60%)

Reward 1

Seen: 29

(0.10%)

Reward 2

Seen: 60

(0.21%)

Reward 3

Seen: 0

(0.00%)

Reward 4

Seen: 0

(0.00%)

Bonus card

Seen: 86

(1.74%)

Crate

Seen: 225

(0.78%)

Reward 1

Seen: 25

(0.09%)

Reward 2

Seen: 90

(0.31%)

Reward 3

Seen: 0

(0.00%)

Reward 4

Seen: 0

(0.00%)

Bonus card

Seen: 110

(2.23%)

Crate

Seen: 201

(0.69%)

Reward 1

Seen: 30

(0.10%)

Reward 2

Seen: 61

(0.21%)

Reward 3

Seen: 0

(0.00%)

Reward 4

Seen: 0

(0.00%)

Bonus card

Seen: 111

(2.25%)
Epic
Crate

Seen: 6039

(20.83%)

Reward 1

Seen: 1255

(4.33%)

Reward 2

Seen: 2403

(8.29%)

Reward 3

Seen: 0

(0.00%)

Reward 4

Seen: 0

(0.00%)

Bonus card

Seen: 2813

(57.00%)

Crate

Seen: 367

(1.27%)

Reward 1

Seen: 51

(0.18%)

Reward 2

Seen: 101

(0.35%)

Reward 3

Seen: 0

(0.00%)

Reward 4

Seen: 0

(0.00%)

Bonus card

Seen: 216

(4.38%)

Crate

Seen: 328

(1.13%)

Reward 1

Seen: 41

(0.14%)

Reward 2

Seen: 82

(0.28%)

Reward 3

Seen: 0

(0.00%)

Reward 4

Seen: 0

(0.00%)

Bonus card

Seen: 205

(4.15%)

Crate

Seen: 349

(1.20%)

Reward 1

Seen: 47

(0.16%)

Reward 2

Seen: 84

(0.29%)

Reward 3

Seen: 0

(0.00%)

Reward 4

Seen: 0

(0.00%)

Bonus card

Seen: 220

(4.46%)

Crate

Seen: 349

(1.20%)

Reward 1

Seen: 60

(0.21%)

Reward 2

Seen: 81

(0.28%)

Reward 3

Seen: 0

(0.00%)

Reward 4

Seen: 0

(0.00%)

Bonus card

Seen: 208

(4.21%)

Crate

Seen: 355

(1.22%)

Reward 1

Seen: 42

(0.14%)

Reward 2

Seen: 85

(0.29%)

Reward 3

Seen: 0

(0.00%)

Reward 4

Seen: 0

(0.00%)

Bonus card

Seen: 229

(4.64%)

Crate

Seen: 165

(0.57%)

Reward 1

Seen: 46

(0.16%)

Reward 2

Seen: 119

(0.41%)

Reward 3

Seen: 0

(0.00%)

Reward 4

Seen: 0

(0.00%)

Bonus card

Seen: 0

(0.00%)

Crate

Seen: 352

(1.21%)

Reward 1

Seen: 64

(0.22%)

Reward 2

Seen: 78

(0.27%)

Reward 3

Seen: 0

(0.00%)

Reward 4

Seen: 0

(0.00%)

Bonus card

Seen: 211

(4.28%)

Crate

Seen: 1633

(5.63%)

Reward 1

Seen: 549

(1.89%)

Reward 2

Seen: 1106

(3.81%)

Reward 3

Seen: 0

(0.00%)

Reward 4

Seen: 0

(0.00%)

Bonus card

Seen: 0

(0.00%)

Crate

Seen: 349

(1.20%)

Reward 1

Seen: 44

(0.15%)

Reward 2

Seen: 102

(0.35%)

Reward 3

Seen: 0

(0.00%)

Reward 4

Seen: 0

(0.00%)

Bonus card

Seen: 204

(4.13%)

Crate

Seen: 333

(1.15%)

Reward 1

Seen: 36

(0.12%)

Reward 2

Seen: 83

(0.29%)

Reward 3

Seen: 0

(0.00%)

Reward 4

Seen: 0

(0.00%)

Bonus card

Seen: 214

(4.34%)

Crate

Seen: 375

(1.29%)

Reward 1

Seen: 58

(0.20%)

Reward 2

Seen: 90

(0.31%)

Reward 3

Seen: 0

(0.00%)

Reward 4

Seen: 0

(0.00%)

Bonus card

Seen: 228

(4.62%)

Crate

Seen: 385

(1.33%)

Reward 1

Seen: 57

(0.20%)

Reward 2

Seen: 111

(0.38%)

Reward 3

Seen: 0

(0.00%)

Reward 4

Seen: 0

(0.00%)

Bonus card

Seen: 219

(4.44%)

Crate

Seen: 368

(1.27%)

Reward 1

Seen: 54

(0.19%)

Reward 2

Seen: 94

(0.32%)

Reward 3

Seen: 0

(0.00%)

Reward 4

Seen: 0

(0.00%)

Bonus card

Seen: 220

(4.46%)

Crate

Seen: 370

(1.28%)

Reward 1

Seen: 48

(0.17%)

Reward 2

Seen: 97

(0.33%)

Reward 3

Seen: 0

(0.00%)

Reward 4

Seen: 0

(0.00%)

Bonus card

Seen: 225

(4.56%)

Crate

Seen: 362

(1.25%)

Reward 1

Seen: 58

(0.20%)

Reward 2

Seen: 90

(0.31%)

Reward 3

Seen: 0

(0.00%)

Reward 4

Seen: 0

(0.00%)

Bonus card

Seen: 214

(4.34%)
Superior
Crate

Seen: 25019

(86.28%)

Reward 1

Seen: 2086

(7.19%)

Reward 2

Seen: 24699

(85.17%)

Reward 3

Seen: 0

(0.00%)

Reward 4

Seen: 0

(0.00%)

Bonus card

Seen: 0

(0.00%)

Crate

Seen: 448

(1.54%)

Reward 1

Seen: 28

(0.10%)

Reward 2

Seen: 422

(1.46%)

Reward 3

Seen: 0

(0.00%)

Reward 4

Seen: 0

(0.00%)

Bonus card

Seen: 0

(0.00%)

Crate

Seen: 490

(1.69%)

Reward 1

Seen: 36

(0.12%)

Reward 2

Seen: 454

(1.57%)

Reward 3

Seen: 0

(0.00%)

Reward 4

Seen: 0

(0.00%)

Bonus card

Seen: 0

(0.00%)

Crate

Seen: 478

(1.65%)

Reward 1

Seen: 27

(0.09%)

Reward 2

Seen: 451

(1.56%)

Reward 3

Seen: 0

(0.00%)

Reward 4

Seen: 0

(0.00%)

Bonus card

Seen: 0

(0.00%)

Crate

Seen: 497

(1.71%)

Reward 1

Seen: 29

(0.10%)

Reward 2

Seen: 468

(1.61%)

Reward 3

Seen: 0

(0.00%)

Reward 4

Seen: 0

(0.00%)

Bonus card

Seen: 0

(0.00%)

Crate

Seen: 514

(1.77%)

Reward 1

Seen: 28

(0.10%)

Reward 2

Seen: 486

(1.68%)

Reward 3

Seen: 0

(0.00%)

Reward 4

Seen: 0

(0.00%)

Bonus card

Seen: 0

(0.00%)

Crate

Seen: 503

(1.73%)

Reward 1

Seen: 39

(0.13%)

Reward 2

Seen: 465

(1.60%)

Reward 3

Seen: 0

(0.00%)

Reward 4

Seen: 0

(0.00%)

Bonus card

Seen: 0

(0.00%)

Crate

Seen: 486

(1.68%)

Reward 1

Seen: 41

(0.14%)

Reward 2

Seen: 445

(1.53%)

Reward 3

Seen: 0

(0.00%)

Reward 4

Seen: 0

(0.00%)

Bonus card

Seen: 0

(0.00%)

Crate

Seen: 517

(1.78%)

Reward 1

Seen: 35

(0.12%)

Reward 2

Seen: 483

(1.67%)

Reward 3

Seen: 0

(0.00%)

Reward 4

Seen: 0

(0.00%)

Bonus card

Seen: 0

(0.00%)

Crate

Seen: 455

(1.57%)

Reward 1

Seen: 41

(0.14%)

Reward 2

Seen: 415

(1.43%)

Reward 3

Seen: 0

(0.00%)

Reward 4

Seen: 0

(0.00%)

Bonus card

Seen: 0

(0.00%)

Crate

Seen: 515

(1.78%)

Reward 1

Seen: 34

(0.12%)

Reward 2

Seen: 481

(1.66%)

Reward 3

Seen: 0

(0.00%)

Reward 4

Seen: 0

(0.00%)

Bonus card

Seen: 0

(0.00%)

Crate

Seen: 500

(1.72%)

Reward 1

Seen: 39

(0.13%)

Reward 2

Seen: 462

(1.59%)

Reward 3

Seen: 0

(0.00%)

Reward 4

Seen: 0

(0.00%)

Bonus card

Seen: 0

(0.00%)

Crate

Seen: 505

(1.74%)

Reward 1

Seen: 36

(0.12%)

Reward 2

Seen: 469

(1.62%)

Reward 3

Seen: 0

(0.00%)

Reward 4

Seen: 0

(0.00%)

Bonus card

Seen: 0

(0.00%)

Crate

Seen: 462

(1.59%)

Reward 1

Seen: 35

(0.12%)

Reward 2

Seen: 427

(1.47%)

Reward 3

Seen: 0

(0.00%)

Reward 4

Seen: 0

(0.00%)

Bonus card

Seen: 0

(0.00%)

Crate

Seen: 508

(1.75%)

Reward 1

Seen: 42

(0.14%)

Reward 2

Seen: 466

(1.61%)

Reward 3

Seen: 0

(0.00%)

Reward 4

Seen: 0

(0.00%)

Bonus card

Seen: 0

(0.00%)

Crate

Seen: 1287

(4.44%)

Reward 1

Seen: 98

(0.34%)

Reward 2

Seen: 1197

(4.13%)

Reward 3

Seen: 0

(0.00%)

Reward 4

Seen: 0

(0.00%)

Bonus card

Seen: 0

(0.00%)

Crate

Seen: 1363

(4.70%)

Reward 1

Seen: 108

(0.37%)

Reward 2

Seen: 1261

(4.35%)

Reward 3

Seen: 0

(0.00%)

Reward 4

Seen: 0

(0.00%)

Bonus card

Seen: 0

(0.00%)

Crate

Seen: 1318

(4.55%)

Reward 1

Seen: 111

(0.38%)

Reward 2

Seen: 1214

(4.19%)

Reward 3

Seen: 0

(0.00%)

Reward 4

Seen: 0

(0.00%)

Bonus card

Seen: 0

(0.00%)

Crate

Seen: 1381

(4.76%)

Reward 1

Seen: 114

(0.39%)

Reward 2

Seen: 1270

(4.38%)

Reward 3

Seen: 0

(0.00%)

Reward 4

Seen: 0

(0.00%)

Bonus card

Seen: 0

(0.00%)

Crate

Seen: 1288

(4.44%)

Reward 1

Seen: 114

(0.39%)

Reward 2

Seen: 1177

(4.06%)

Reward 3

Seen: 0

(0.00%)

Reward 4

Seen: 0

(0.00%)

Bonus card

Seen: 0

(0.00%)

Crate

Seen: 1290

(4.45%)

Reward 1

Seen: 110

(0.38%)

Reward 2

Seen: 1182

(4.08%)

Reward 3

Seen: 0

(0.00%)

Reward 4

Seen: 0

(0.00%)

Bonus card

Seen: 0

(0.00%)

Crate

Seen: 1297

(4.47%)

Reward 1

Seen: 105

(0.36%)

Reward 2

Seen: 1198

(4.13%)

Reward 3

Seen: 0

(0.00%)

Reward 4

Seen: 0

(0.00%)

Bonus card

Seen: 0

(0.00%)

Crate

Seen: 1306

(4.50%)

Reward 1

Seen: 101

(0.35%)

Reward 2

Seen: 1208

(4.17%)

Reward 3

Seen: 0

(0.00%)

Reward 4

Seen: 0

(0.00%)

Bonus card

Seen: 0

(0.00%)

Crate

Seen: 1343

(4.63%)

Reward 1

Seen: 100

(0.34%)

Reward 2

Seen: 1251

(4.31%)

Reward 3

Seen: 0

(0.00%)

Reward 4

Seen: 0

(0.00%)

Bonus card

Seen: 0

(0.00%)

Crate

Seen: 1305

(4.50%)

Reward 1

Seen: 89

(0.31%)

Reward 2

Seen: 1218

(4.20%)

Reward 3

Seen: 0

(0.00%)

Reward 4

Seen: 0

(0.00%)

Bonus card

Seen: 0

(0.00%)

Crate

Seen: 1300

(4.48%)

Reward 1

Seen: 104

(0.36%)

Reward 2

Seen: 1197

(4.13%)

Reward 3

Seen: 0

(0.00%)

Reward 4

Seen: 0

(0.00%)

Bonus card

Seen: 0

(0.00%)

Crate

Seen: 1327

(4.58%)

Reward 1

Seen: 115

(0.40%)

Reward 2

Seen: 1218

(4.20%)

Reward 3

Seen: 0

(0.00%)

Reward 4

Seen: 0

(0.00%)

Bonus card

Seen: 0

(0.00%)

Crate

Seen: 1334

(4.60%)

Reward 1

Seen: 109

(0.38%)

Reward 2

Seen: 1229

(4.24%)

Reward 3

Seen: 0

(0.00%)

Reward 4

Seen: 0

(0.00%)

Bonus card

Seen: 0

(0.00%)

Crate

Seen: 1322

(4.56%)

Reward 1

Seen: 103

(0.36%)

Reward 2

Seen: 1223

(4.22%)

Reward 3

Seen: 0

(0.00%)

Reward 4

Seen: 0

(0.00%)

Bonus card

Seen: 0

(0.00%)

Crate

Seen: 1372

(4.73%)

Reward 1

Seen: 115

(0.40%)

Reward 2

Seen: 1262

(4.35%)

Reward 3

Seen: 0

(0.00%)

Reward 4

Seen: 0

(0.00%)

Bonus card

Seen: 0

(0.00%)
Fine
Crate

Seen: 20712

(71.43%)

Reward 1

Seen: 15808

(54.51%)

Reward 2

Seen: 0

(0.00%)

Reward 3

Seen: 8785

(30.30%)

Reward 4

Seen: 2947

(10.16%)

Bonus card

Seen: 0

(0.00%)

Crate

Seen: 1945

(6.71%)

Reward 1

Seen: 932

(3.21%)

Reward 2

Seen: 0

(0.00%)

Reward 3

Seen: 1055

(3.64%)

Reward 4

Seen: 0

(0.00%)

Bonus card

Seen: 0

(0.00%)

Crate

Seen: 1474

(5.08%)

Reward 1

Seen: 695

(2.40%)

Reward 2

Seen: 0

(0.00%)

Reward 3

Seen: 801

(2.76%)

Reward 4

Seen: 0

(0.00%)

Bonus card

Seen: 0

(0.00%)

Crate

Seen: 1591

(5.49%)

Reward 1

Seen: 727

(2.51%)

Reward 2

Seen: 0

(0.00%)

Reward 3

Seen: 890

(3.07%)

Reward 4

Seen: 0

(0.00%)

Bonus card

Seen: 0

(0.00%)

Crate

Seen: 1479

(5.10%)

Reward 1

Seen: 686

(2.37%)

Reward 2

Seen: 0

(0.00%)

Reward 3

Seen: 815

(2.81%)

Reward 4

Seen: 0

(0.00%)

Bonus card

Seen: 0

(0.00%)

Crate

Seen: 2022

(6.97%)

Reward 1

Seen: 984

(3.39%)

Reward 2

Seen: 0

(0.00%)

Reward 3

Seen: 1086

(3.75%)

Reward 4

Seen: 0

(0.00%)

Bonus card

Seen: 0

(0.00%)

Crate

Seen: 2002

(6.90%)

Reward 1

Seen: 947

(3.27%)

Reward 2

Seen: 0

(0.00%)

Reward 3

Seen: 1098

(3.79%)

Reward 4

Seen: 0

(0.00%)

Bonus card

Seen: 0

(0.00%)

Crate

Seen: 1894

(6.53%)

Reward 1

Seen: 964

(3.32%)

Reward 2

Seen: 0

(0.00%)

Reward 3

Seen: 968

(3.34%)

Reward 4

Seen: 0

(0.00%)

Bonus card

Seen: 0

(0.00%)

Crate

Seen: 1924

(6.63%)

Reward 1

Seen: 940

(3.24%)

Reward 2

Seen: 0

(0.00%)

Reward 3

Seen: 1022

(3.52%)

Reward 4

Seen: 0

(0.00%)

Bonus card

Seen: 0

(0.00%)

Crate

Seen: 1986

(6.85%)

Reward 1

Seen: 972

(3.35%)

Reward 2

Seen: 0

(0.00%)

Reward 3

Seen: 1050

(3.62%)

Reward 4

Seen: 0

(0.00%)

Bonus card

Seen: 0

(0.00%)

Crate

Seen: 10137

(34.96%)

Reward 1

Seen: 7961

(27.45%)

Reward 2

Seen: 0

(0.00%)

Reward 3

Seen: 0

(0.00%)

Reward 4

Seen: 2947

(10.16%)

Bonus card

Seen: 0

(0.00%)
Common
Crate

Seen: 28424

(98.02%)

Reward 1

Seen: 8856

(30.54%)

Reward 2

Seen: 0

(0.00%)

Reward 3

Seen: 20213

(69.70%)

Reward 4

Seen: 26051

(89.84%)

Bonus card

Seen: 0

(0.00%)

Crate

Seen: 10914

(37.64%)

Reward 1

Seen: 1462

(5.04%)

Reward 2

Seen: 0

(0.00%)

Reward 3

Seen: 8141

(28.07%)

Reward 4

Seen: 2562

(8.84%)

Bonus card

Seen: 0

(0.00%)

Crate

Seen: 4462

(15.39%)

Reward 1

Seen: 4462

(15.39%)

Reward 2

Seen: 0

(0.00%)

Reward 3

Seen: 0

(0.00%)

Reward 4

Seen: 0

(0.00%)

Bonus card

Seen: 0

(0.00%)

Crate

Seen: 12597

(43.44%)

Reward 1

Seen: 1504

(5.19%)

Reward 2

Seen: 0

(0.00%)

Reward 3

Seen: 1983

(6.84%)

Reward 4

Seen: 10468

(36.10%)

Bonus card

Seen: 0

(0.00%)

Crate

Seen: 2870

(9.90%)

Reward 1

Seen: 189

(0.65%)

Reward 2

Seen: 0

(0.00%)

Reward 3

Seen: 2034

(7.01%)

Reward 4

Seen: 707

(2.44%)

Bonus card

Seen: 0

(0.00%)

Crate

Seen: 2708

(9.34%)

Reward 1

Seen: 175

(0.60%)

Reward 2

Seen: 0

(0.00%)

Reward 3

Seen: 1957

(6.75%)

Reward 4

Seen: 642

(2.21%)

Bonus card

Seen: 0

(0.00%)

Crate

Seen: 2857

(9.85%)

Reward 1

Seen: 171

(0.59%)

Reward 2

Seen: 0

(0.00%)

Reward 3

Seen: 2078

(7.17%)

Reward 4

Seen: 682

(2.35%)

Bonus card

Seen: 0

(0.00%)

Crate

Seen: 3229

(11.14%)

Reward 1

Seen: 162

(0.56%)

Reward 2

Seen: 0

(0.00%)

Reward 3

Seen: 500

(1.72%)

Reward 4

Seen: 2620

(9.04%)

Bonus card

Seen: 0

(0.00%)

Crate

Seen: 3136

(10.81%)

Reward 1

Seen: 167

(0.58%)

Reward 2

Seen: 0

(0.00%)

Reward 3

Seen: 490

(1.69%)

Reward 4

Seen: 2542

(8.77%)

Bonus card

Seen: 0

(0.00%)

Crate

Seen: 3279

(11.31%)

Reward 1

Seen: 180

(0.62%)

Reward 2

Seen: 0

(0.00%)

Reward 3

Seen: 503

(1.73%)

Reward 4

Seen: 2658

(9.17%)

Bonus card

Seen: 0

(0.00%)

Crate

Seen: 2809

(9.69%)

Reward 1

Seen: 196

(0.68%)

Reward 2

Seen: 0

(0.00%)

Reward 3

Seen: 2000

(6.90%)

Reward 4

Seen: 660

(2.28%)

Bonus card

Seen: 0

(0.00%)

Crate

Seen: 3173

(10.94%)

Reward 1

Seen: 188

(0.65%)

Reward 2

Seen: 0

(0.00%)

Reward 3

Seen: 527

(1.82%)

Reward 4

Seen: 2510

(8.66%)

Bonus card

Seen: 0

(0.00%)