Reaper's Harvest Crates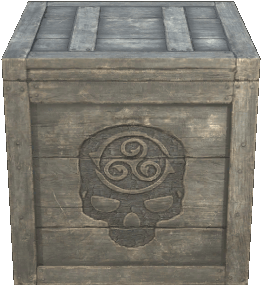 Crown Crates
Crown Crate Tracker users have recorded the following.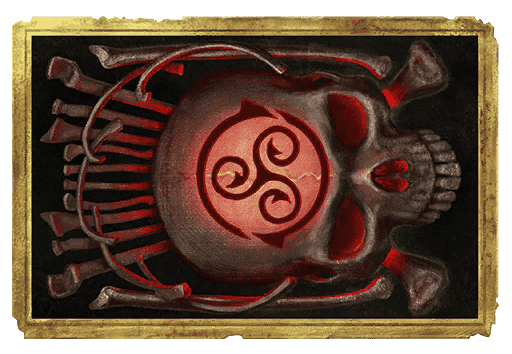 12,838 crates
51,352 cards
2,205 cards
17.18% chance
Drop Rates
Reward numbers do not indicate the order of your cards. Card positions are randomized when you open a crate.
The bonus card for this crate is Reward 5. It always appears in the middle if you've earned one.
Crate

Possible

Reward 1

Impossible

Reward 2

Impossible

Reward 3

Impossible

Reward 4

Impossible

Reward 5

Possible

Crate

Possible

Reward 1

Impossible

Reward 2

Possible

Reward 3

Impossible

Reward 4

Impossible

Reward 5

Possible

Crate

Possible

Reward 1

Possible

Reward 2

Possible

Reward 3

Impossible

Reward 4

Impossible

Reward 5

Possible

Crate

Possible

Reward 1

Possible

Reward 2

Possible

Reward 3

Impossible

Reward 4

Impossible

Reward 5

Possible

Crate

Possible

Reward 1

Possible

Reward 2

Possible

Reward 3

Impossible

Reward 4

Impossible

Reward 5

Impossible

Crate

Possible

Reward 1

Possible

Reward 2

Impossible

Reward 3

Possible

Reward 4

Possible

Reward 5

Impossible

Crate

Possible

Reward 1

Possible

Reward 2

Impossible

Reward 3

Possible

Reward 4

Possible

Reward 5

Impossible
Radiant Apex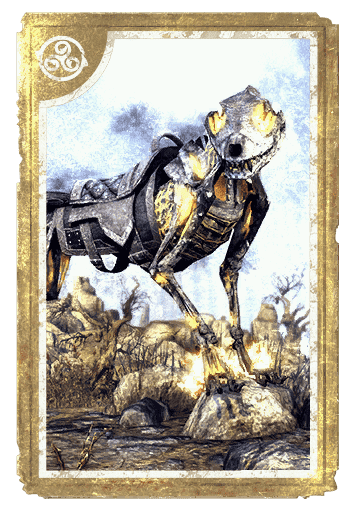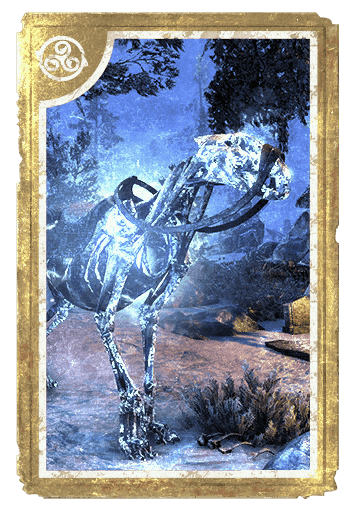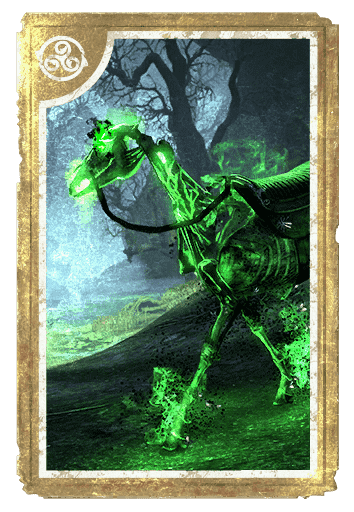 Crate

Seen: 59

(0.46%)

Reward 1

Seen: 0

(0.00%)

Reward 2

Seen: 0

(0.00%)

Reward 3

Seen: 0

(0.00%)

Reward 4

Seen: 0

(0.00%)

Reward 5

Seen: 59

(2.68%)

Crate

Seen: 22

(0.17%)

Reward 1

Seen: 0

(0.00%)

Reward 2

Seen: 0

(0.00%)

Reward 3

Seen: 0

(0.00%)

Reward 4

Seen: 0

(0.00%)

Reward 5

Seen: 22

(1.00%)

Crate

Seen: 21

(0.16%)

Reward 1

Seen: 0

(0.00%)

Reward 2

Seen: 0

(0.00%)

Reward 3

Seen: 0

(0.00%)

Reward 4

Seen: 0

(0.00%)

Reward 5

Seen: 21

(0.95%)

Crate

Seen: 16

(0.12%)

Reward 1

Seen: 0

(0.00%)

Reward 2

Seen: 0

(0.00%)

Reward 3

Seen: 0

(0.00%)

Reward 4

Seen: 0

(0.00%)

Reward 5

Seen: 16

(0.73%)
Apex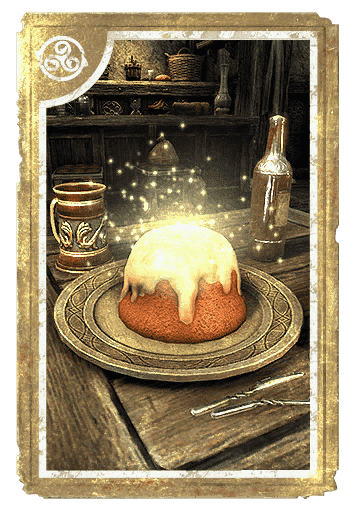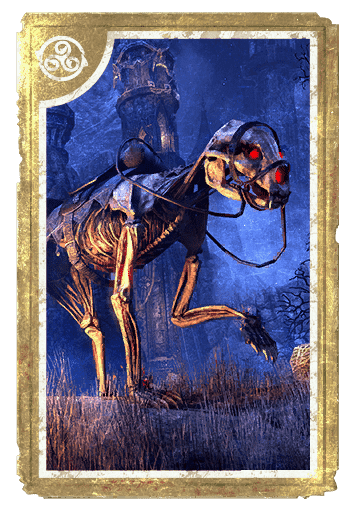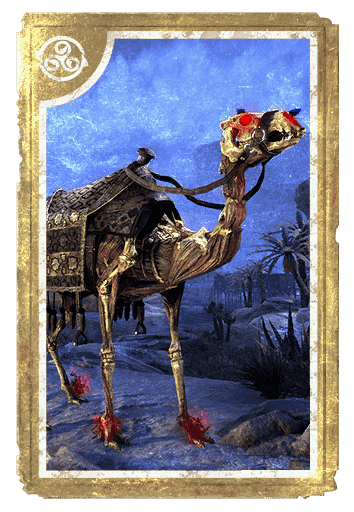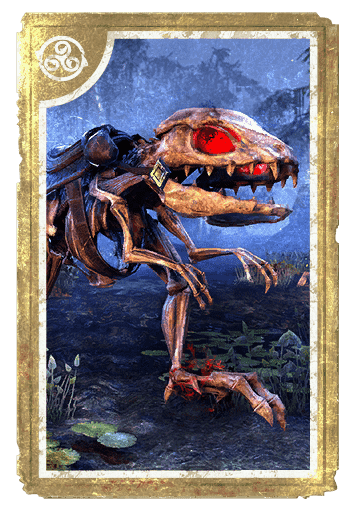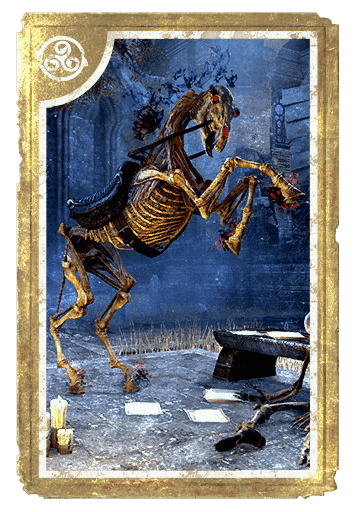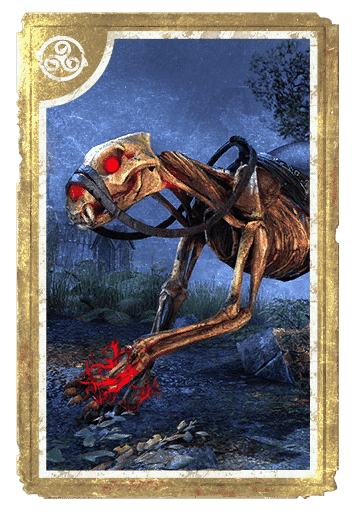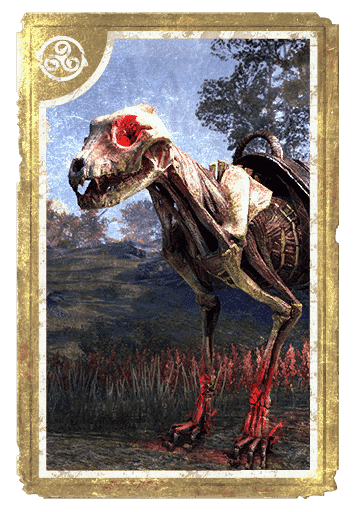 Crate

Seen: 227

(1.77%)

Reward 1

Seen: 0

(0.00%)

Reward 2

Seen: 10

(0.08%)

Reward 3

Seen: 0

(0.00%)

Reward 4

Seen: 0

(0.00%)

Reward 5

Seen: 217

(9.84%)

Crate

Seen: 22

(0.17%)

Reward 1

Seen: 0

(0.00%)

Reward 2

Seen: 2

(0.02%)

Reward 3

Seen: 0

(0.00%)

Reward 4

Seen: 0

(0.00%)

Reward 5

Seen: 20

(0.91%)

Crate

Seen: 30

(0.23%)

Reward 1

Seen: 0

(0.00%)

Reward 2

Seen: 0

(0.00%)

Reward 3

Seen: 0

(0.00%)

Reward 4

Seen: 0

(0.00%)

Reward 5

Seen: 30

(1.36%)

Crate

Seen: 34

(0.26%)

Reward 1

Seen: 0

(0.00%)

Reward 2

Seen: 3

(0.02%)

Reward 3

Seen: 0

(0.00%)

Reward 4

Seen: 0

(0.00%)

Reward 5

Seen: 31

(1.41%)

Crate

Seen: 37

(0.29%)

Reward 1

Seen: 0

(0.00%)

Reward 2

Seen: 1

(0.01%)

Reward 3

Seen: 0

(0.00%)

Reward 4

Seen: 0

(0.00%)

Reward 5

Seen: 36

(1.63%)

Crate

Seen: 40

(0.31%)

Reward 1

Seen: 0

(0.00%)

Reward 2

Seen: 0

(0.00%)

Reward 3

Seen: 0

(0.00%)

Reward 4

Seen: 0

(0.00%)

Reward 5

Seen: 40

(1.81%)

Crate

Seen: 29

(0.23%)

Reward 1

Seen: 0

(0.00%)

Reward 2

Seen: 3

(0.02%)

Reward 3

Seen: 0

(0.00%)

Reward 4

Seen: 0

(0.00%)

Reward 5

Seen: 26

(1.18%)

Crate

Seen: 35

(0.27%)

Reward 1

Seen: 0

(0.00%)

Reward 2

Seen: 1

(0.01%)

Reward 3

Seen: 0

(0.00%)

Reward 4

Seen: 0

(0.00%)

Reward 5

Seen: 34

(1.54%)
Legendary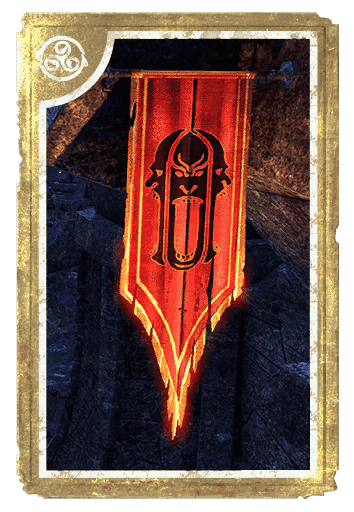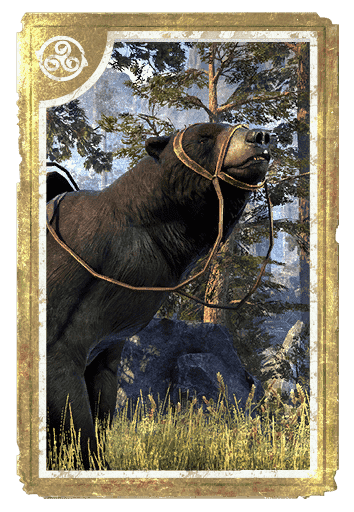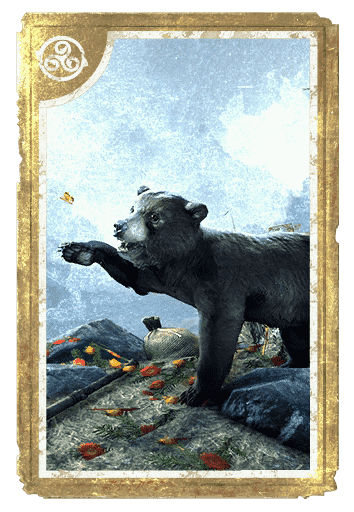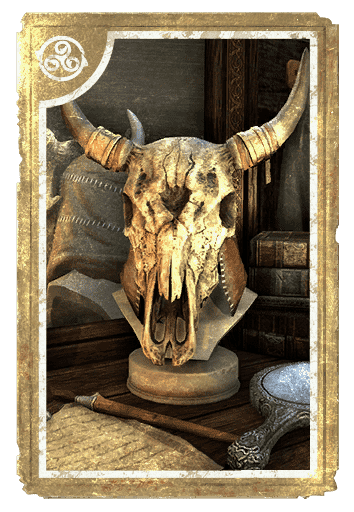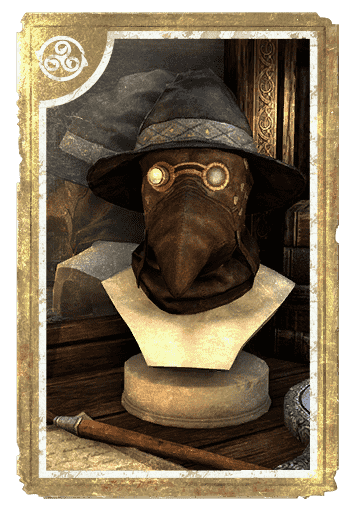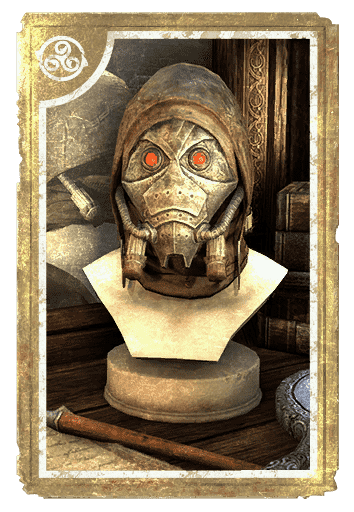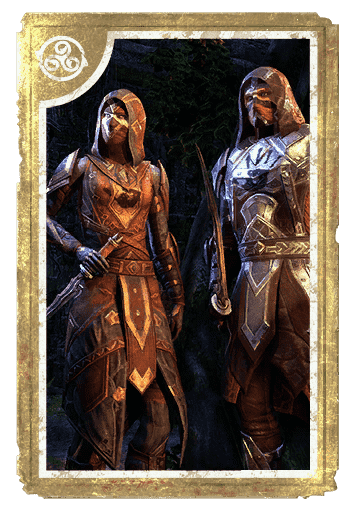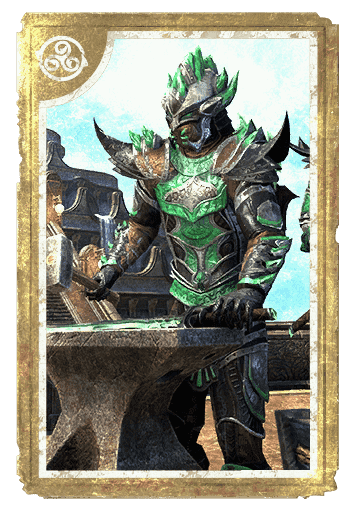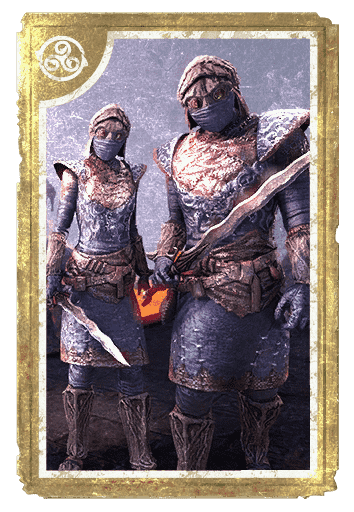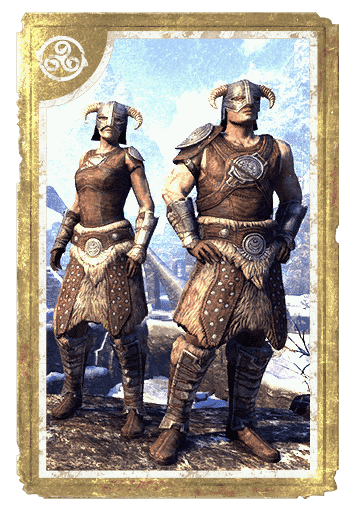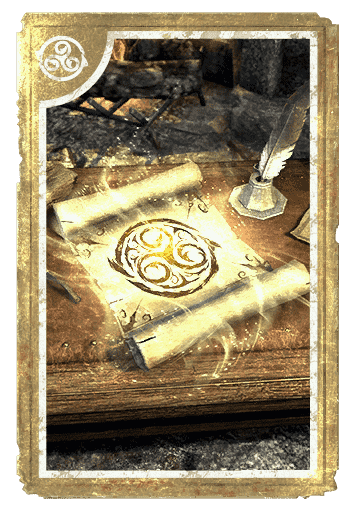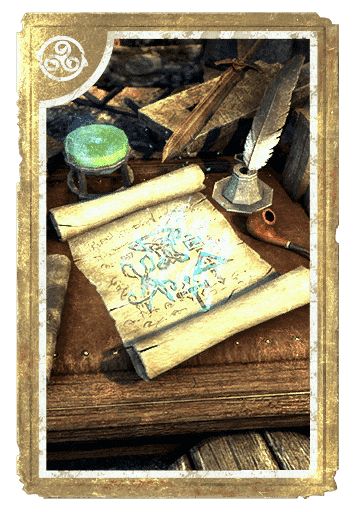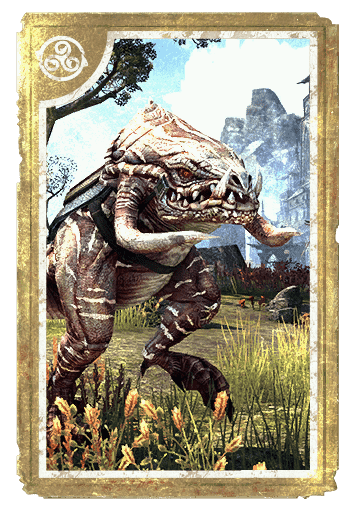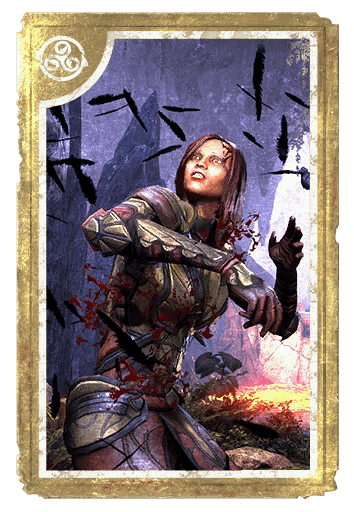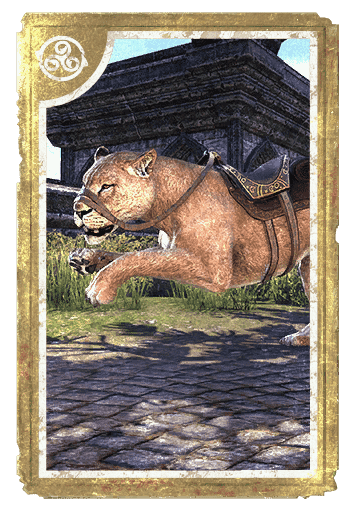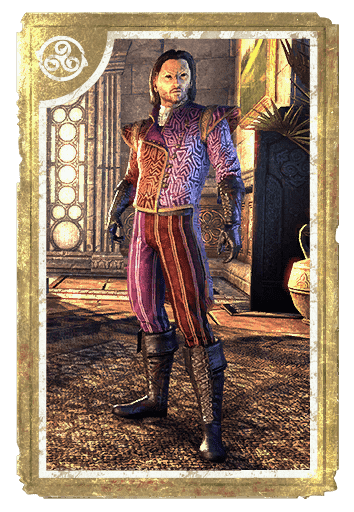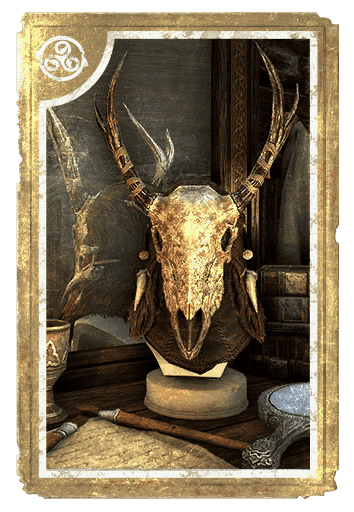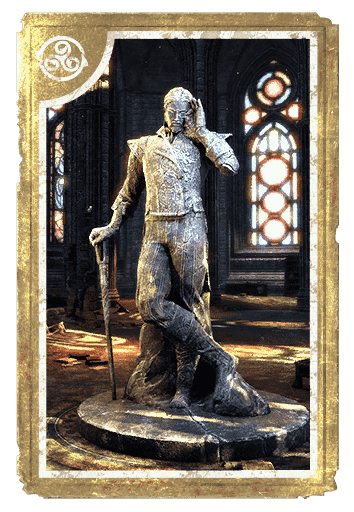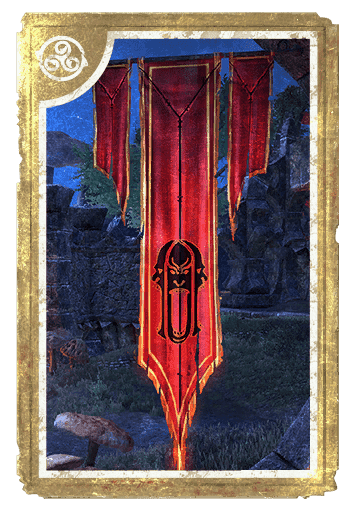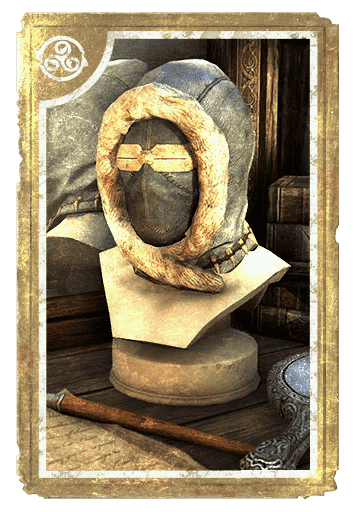 Crate

Seen: 1853

(14.43%)

Reward 1

Seen: 477

(3.72%)

Reward 2

Seen: 799

(6.22%)

Reward 3

Seen: 0

(0.00%)

Reward 4

Seen: 0

(0.00%)

Reward 5

Seen: 687

(31.16%)

Crate

Seen: 98

(0.76%)

Reward 1

Seen: 27

(0.21%)

Reward 2

Seen: 39

(0.30%)

Reward 3

Seen: 0

(0.00%)

Reward 4

Seen: 0

(0.00%)

Reward 5

Seen: 33

(1.50%)

Crate

Seen: 69

(0.54%)

Reward 1

Seen: 16

(0.12%)

Reward 2

Seen: 35

(0.27%)

Reward 3

Seen: 0

(0.00%)

Reward 4

Seen: 0

(0.00%)

Reward 5

Seen: 18

(0.82%)

Crate

Seen: 106

(0.83%)

Reward 1

Seen: 32

(0.25%)

Reward 2

Seen: 40

(0.31%)

Reward 3

Seen: 0

(0.00%)

Reward 4

Seen: 0

(0.00%)

Reward 5

Seen: 34

(1.54%)

Crate

Seen: 79

(0.62%)

Reward 1

Seen: 26

(0.20%)

Reward 2

Seen: 26

(0.20%)

Reward 3

Seen: 0

(0.00%)

Reward 4

Seen: 0

(0.00%)

Reward 5

Seen: 28

(1.27%)

Crate

Seen: 38

(0.30%)

Reward 1

Seen: 9

(0.07%)

Reward 2

Seen: 18

(0.14%)

Reward 3

Seen: 0

(0.00%)

Reward 4

Seen: 0

(0.00%)

Reward 5

Seen: 11

(0.50%)

Crate

Seen: 48

(0.37%)

Reward 1

Seen: 5

(0.04%)

Reward 2

Seen: 19

(0.15%)

Reward 3

Seen: 0

(0.00%)

Reward 4

Seen: 0

(0.00%)

Reward 5

Seen: 24

(1.09%)

Crate

Seen: 67

(0.52%)

Reward 1

Seen: 18

(0.14%)

Reward 2

Seen: 30

(0.23%)

Reward 3

Seen: 0

(0.00%)

Reward 4

Seen: 0

(0.00%)

Reward 5

Seen: 19

(0.86%)

Crate

Seen: 65

(0.51%)

Reward 1

Seen: 10

(0.08%)

Reward 2

Seen: 29

(0.23%)

Reward 3

Seen: 0

(0.00%)

Reward 4

Seen: 0

(0.00%)

Reward 5

Seen: 26

(1.18%)

Crate

Seen: 65

(0.51%)

Reward 1

Seen: 25

(0.19%)

Reward 2

Seen: 20

(0.16%)

Reward 3

Seen: 0

(0.00%)

Reward 4

Seen: 0

(0.00%)

Reward 5

Seen: 20

(0.91%)

Crate

Seen: 218

(1.70%)

Reward 1

Seen: 52

(0.41%)

Reward 2

Seen: 79

(0.62%)

Reward 3

Seen: 0

(0.00%)

Reward 4

Seen: 0

(0.00%)

Reward 5

Seen: 87

(3.95%)

Crate

Seen: 226

(1.76%)

Reward 1

Seen: 58

(0.45%)

Reward 2

Seen: 97

(0.76%)

Reward 3

Seen: 0

(0.00%)

Reward 4

Seen: 0

(0.00%)

Reward 5

Seen: 73

(3.31%)

Crate

Seen: 81

(0.63%)

Reward 1

Seen: 14

(0.11%)

Reward 2

Seen: 40

(0.31%)

Reward 3

Seen: 0

(0.00%)

Reward 4

Seen: 0

(0.00%)

Reward 5

Seen: 27

(1.22%)

Crate

Seen: 73

(0.57%)

Reward 1

Seen: 27

(0.21%)

Reward 2

Seen: 16

(0.12%)

Reward 3

Seen: 0

(0.00%)

Reward 4

Seen: 0

(0.00%)

Reward 5

Seen: 30

(1.36%)

Crate

Seen: 251

(1.96%)

Reward 1

Seen: 56

(0.44%)

Reward 2

Seen: 102

(0.79%)

Reward 3

Seen: 0

(0.00%)

Reward 4

Seen: 0

(0.00%)

Reward 5

Seen: 96

(4.35%)

Crate

Seen: 49

(0.38%)

Reward 1

Seen: 10

(0.08%)

Reward 2

Seen: 21

(0.16%)

Reward 3

Seen: 0

(0.00%)

Reward 4

Seen: 0

(0.00%)

Reward 5

Seen: 18

(0.82%)

Crate

Seen: 77

(0.60%)

Reward 1

Seen: 13

(0.10%)

Reward 2

Seen: 41

(0.32%)

Reward 3

Seen: 0

(0.00%)

Reward 4

Seen: 0

(0.00%)

Reward 5

Seen: 23

(1.04%)

Crate

Seen: 103

(0.80%)

Reward 1

Seen: 18

(0.14%)

Reward 2

Seen: 47

(0.37%)

Reward 3

Seen: 0

(0.00%)

Reward 4

Seen: 0

(0.00%)

Reward 5

Seen: 38

(1.72%)

Crate

Seen: 91

(0.71%)

Reward 1

Seen: 26

(0.20%)

Reward 2

Seen: 35

(0.27%)

Reward 3

Seen: 0

(0.00%)

Reward 4

Seen: 0

(0.00%)

Reward 5

Seen: 31

(1.41%)

Crate

Seen: 105

(0.82%)

Reward 1

Seen: 27

(0.21%)

Reward 2

Seen: 43

(0.33%)

Reward 3

Seen: 0

(0.00%)

Reward 4

Seen: 0

(0.00%)

Reward 5

Seen: 35

(1.59%)

Crate

Seen: 46

(0.36%)

Reward 1

Seen: 8

(0.06%)

Reward 2

Seen: 22

(0.17%)

Reward 3

Seen: 0

(0.00%)

Reward 4

Seen: 0

(0.00%)

Reward 5

Seen: 16

(0.73%)
Epic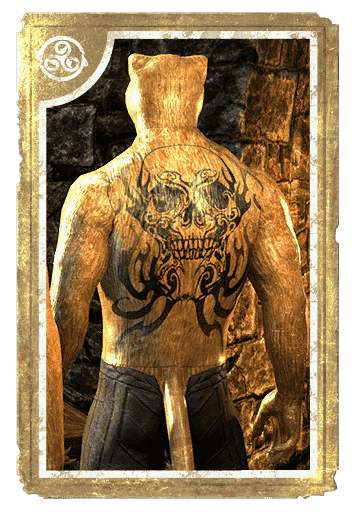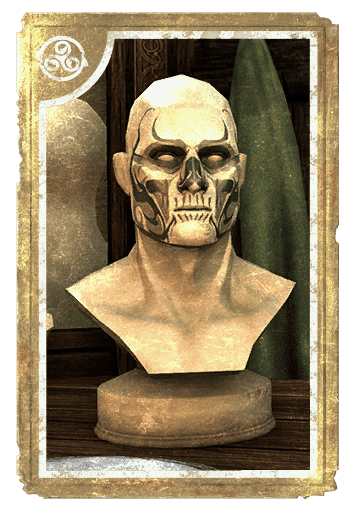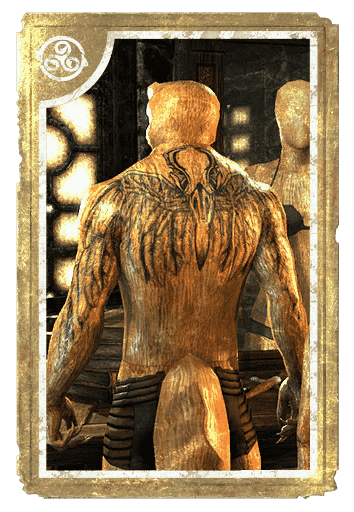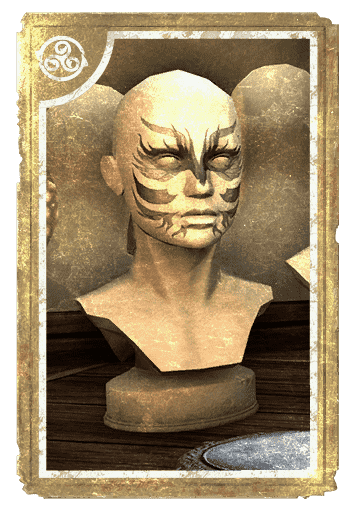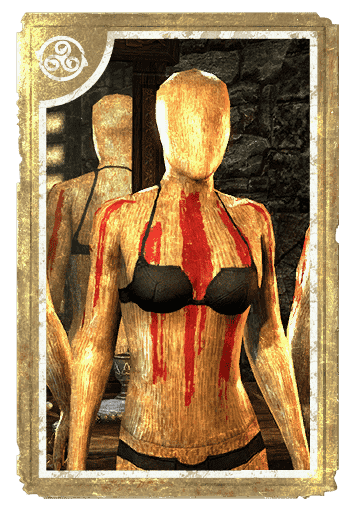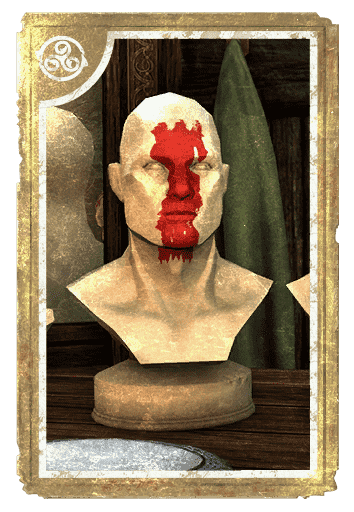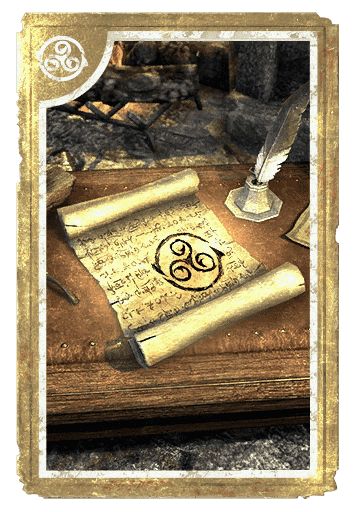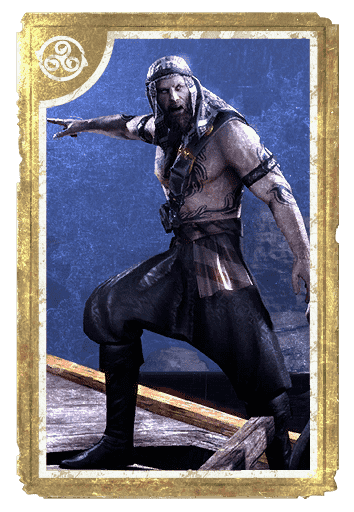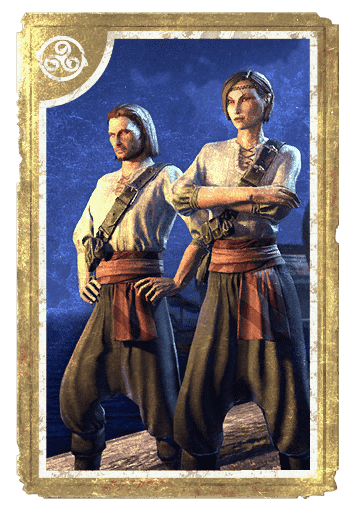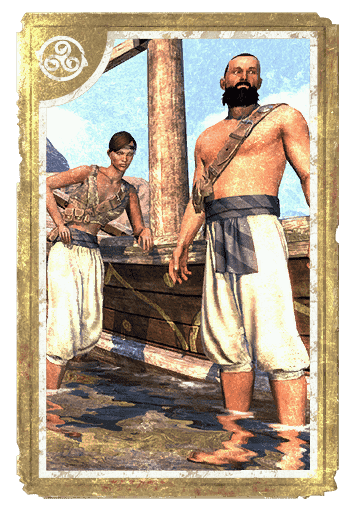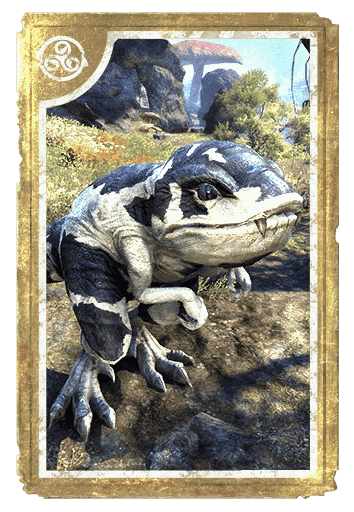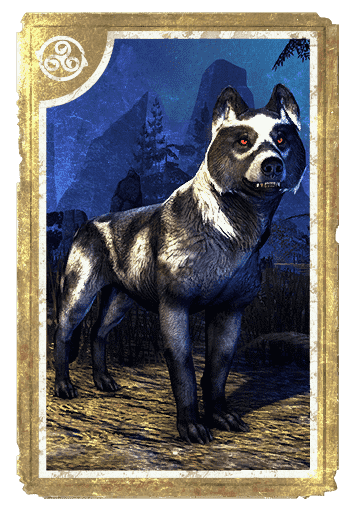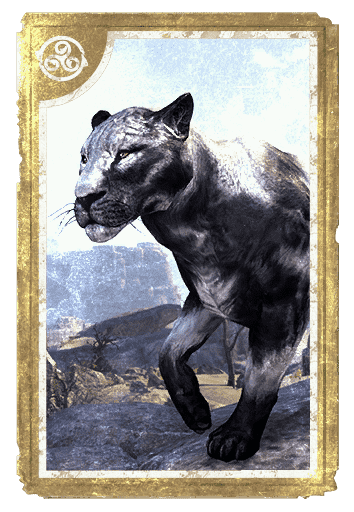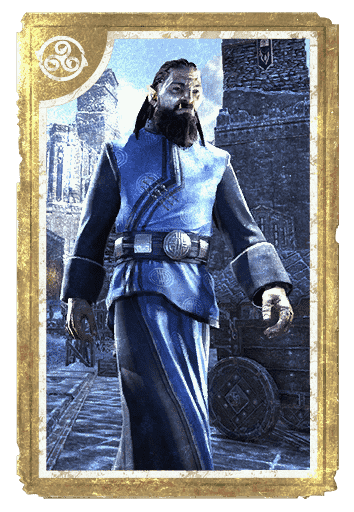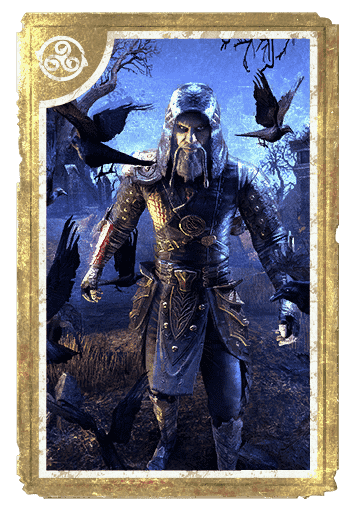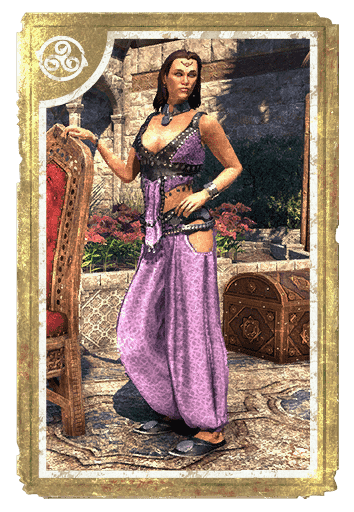 Crate

Seen: 2730

(21.26%)

Reward 1

Seen: 567

(4.42%)

Reward 2

Seen: 1123

(8.75%)

Reward 3

Seen: 0

(0.00%)

Reward 4

Seen: 0

(0.00%)

Reward 5

Seen: 1242

(56.33%)

Crate

Seen: 119

(0.93%)

Reward 1

Seen: 20

(0.16%)

Reward 2

Seen: 46

(0.36%)

Reward 3

Seen: 0

(0.00%)

Reward 4

Seen: 0

(0.00%)

Reward 5

Seen: 54

(2.45%)

Crate

Seen: 114

(0.89%)

Reward 1

Seen: 23

(0.18%)

Reward 2

Seen: 45

(0.35%)

Reward 3

Seen: 0

(0.00%)

Reward 4

Seen: 0

(0.00%)

Reward 5

Seen: 46

(2.09%)

Crate

Seen: 113

(0.88%)

Reward 1

Seen: 18

(0.14%)

Reward 2

Seen: 56

(0.44%)

Reward 3

Seen: 0

(0.00%)

Reward 4

Seen: 0

(0.00%)

Reward 5

Seen: 39

(1.77%)

Crate

Seen: 108

(0.84%)

Reward 1

Seen: 16

(0.12%)

Reward 2

Seen: 50

(0.39%)

Reward 3

Seen: 0

(0.00%)

Reward 4

Seen: 0

(0.00%)

Reward 5

Seen: 43

(1.95%)

Crate

Seen: 112

(0.87%)

Reward 1

Seen: 19

(0.15%)

Reward 2

Seen: 42

(0.33%)

Reward 3

Seen: 0

(0.00%)

Reward 4

Seen: 0

(0.00%)

Reward 5

Seen: 52

(2.36%)

Crate

Seen: 142

(1.11%)

Reward 1

Seen: 25

(0.19%)

Reward 2

Seen: 54

(0.42%)

Reward 3

Seen: 0

(0.00%)

Reward 4

Seen: 0

(0.00%)

Reward 5

Seen: 63

(2.86%)

Crate

Seen: 539

(4.20%)

Reward 1

Seen: 129

(1.00%)

Reward 2

Seen: 193

(1.50%)

Reward 3

Seen: 0

(0.00%)

Reward 4

Seen: 0

(0.00%)

Reward 5

Seen: 224

(10.16%)

Crate

Seen: 95

(0.74%)

Reward 1

Seen: 19

(0.15%)

Reward 2

Seen: 30

(0.23%)

Reward 3

Seen: 0

(0.00%)

Reward 4

Seen: 0

(0.00%)

Reward 5

Seen: 46

(2.09%)

Crate

Seen: 83

(0.65%)

Reward 1

Seen: 11

(0.09%)

Reward 2

Seen: 32

(0.25%)

Reward 3

Seen: 0

(0.00%)

Reward 4

Seen: 0

(0.00%)

Reward 5

Seen: 40

(1.81%)

Crate

Seen: 91

(0.71%)

Reward 1

Seen: 14

(0.11%)

Reward 2

Seen: 36

(0.28%)

Reward 3

Seen: 0

(0.00%)

Reward 4

Seen: 0

(0.00%)

Reward 5

Seen: 41

(1.86%)

Crate

Seen: 251

(1.96%)

Reward 1

Seen: 49

(0.38%)

Reward 2

Seen: 91

(0.71%)

Reward 3

Seen: 0

(0.00%)

Reward 4

Seen: 0

(0.00%)

Reward 5

Seen: 114

(5.17%)

Crate

Seen: 144

(1.12%)

Reward 1

Seen: 24

(0.19%)

Reward 2

Seen: 60

(0.47%)

Reward 3

Seen: 0

(0.00%)

Reward 4

Seen: 0

(0.00%)

Reward 5

Seen: 61

(2.77%)

Crate

Seen: 99

(0.77%)

Reward 1

Seen: 20

(0.16%)

Reward 2

Seen: 46

(0.36%)

Reward 3

Seen: 0

(0.00%)

Reward 4

Seen: 0

(0.00%)

Reward 5

Seen: 33

(1.50%)

Crate

Seen: 168

(1.31%)

Reward 1

Seen: 30

(0.23%)

Reward 2

Seen: 68

(0.53%)

Reward 3

Seen: 0

(0.00%)

Reward 4

Seen: 0

(0.00%)

Reward 5

Seen: 71

(3.22%)

Crate

Seen: 622

(4.84%)

Reward 1

Seen: 131

(1.02%)

Reward 2

Seen: 234

(1.82%)

Reward 3

Seen: 0

(0.00%)

Reward 4

Seen: 0

(0.00%)

Reward 5

Seen: 266

(12.06%)

Crate

Seen: 108

(0.84%)

Reward 1

Seen: 19

(0.15%)

Reward 2

Seen: 40

(0.31%)

Reward 3

Seen: 0

(0.00%)

Reward 4

Seen: 0

(0.00%)

Reward 5

Seen: 49

(2.22%)
Superior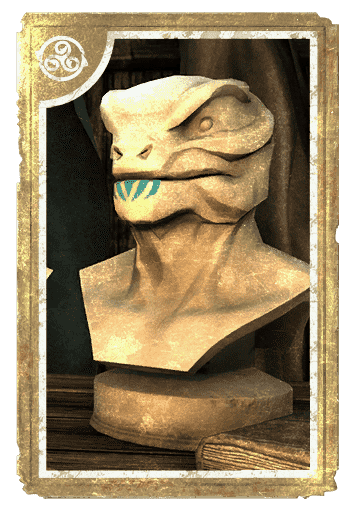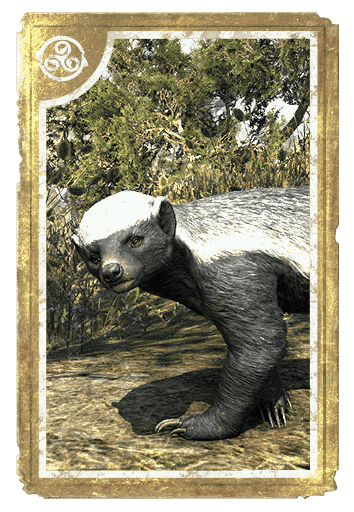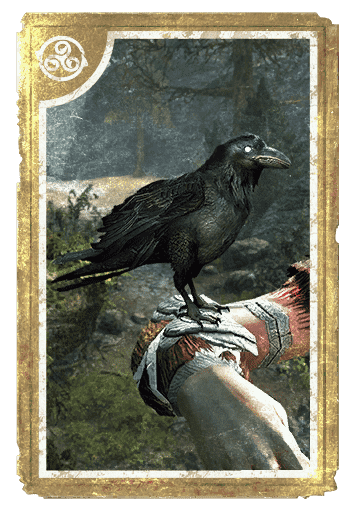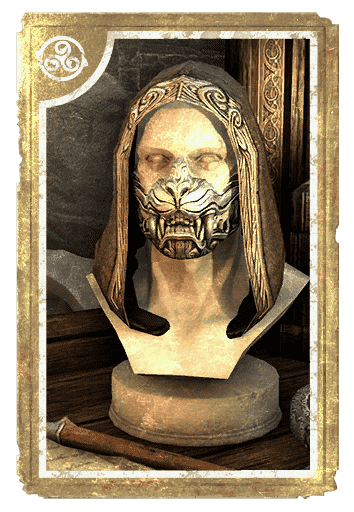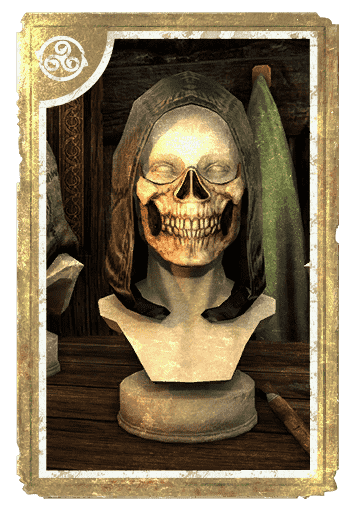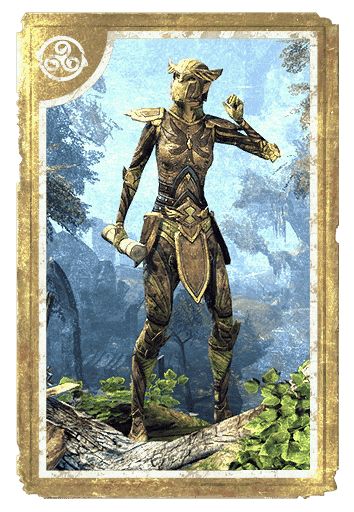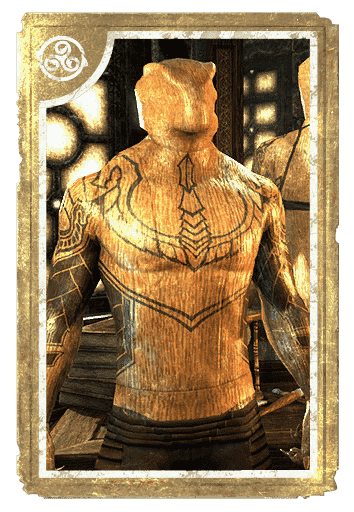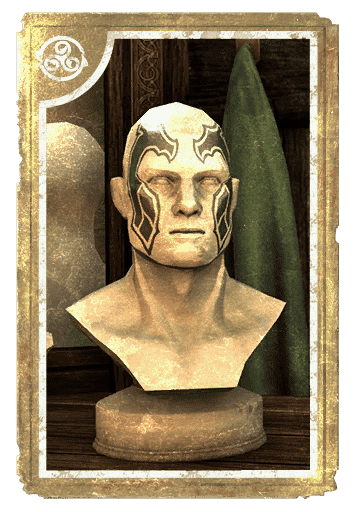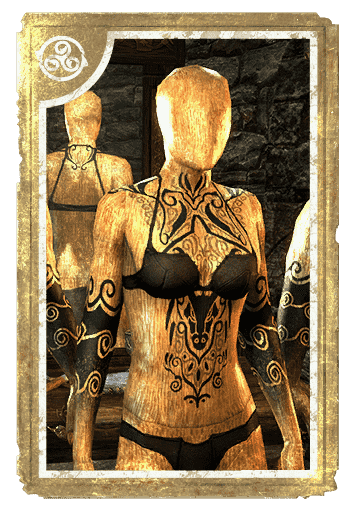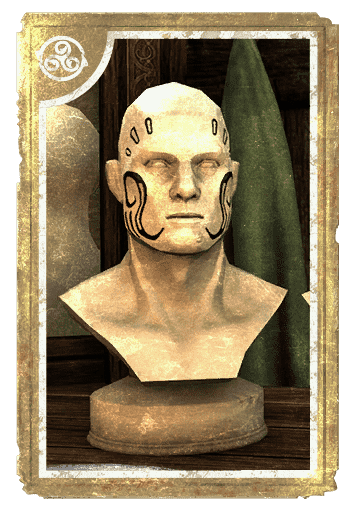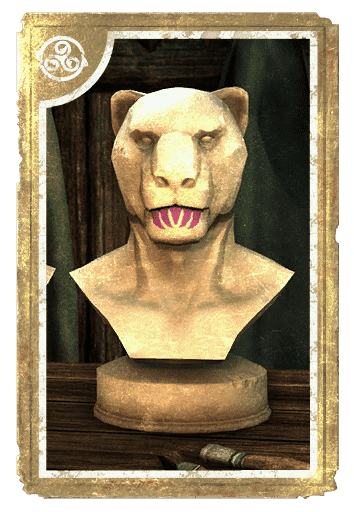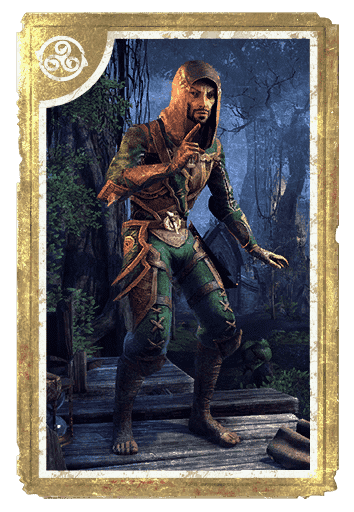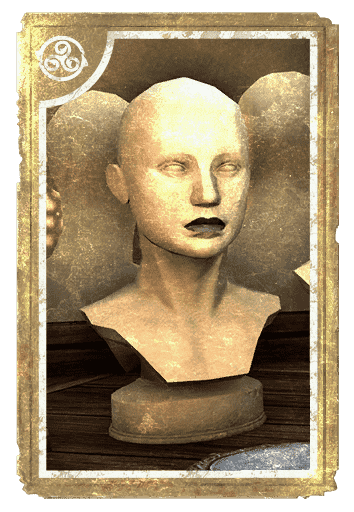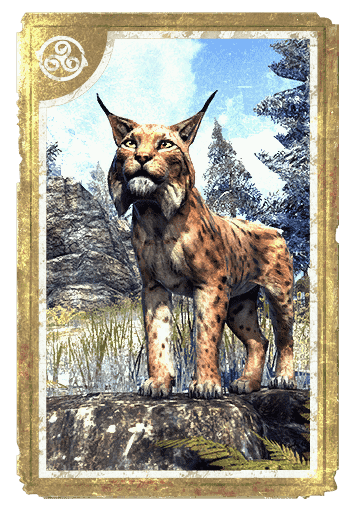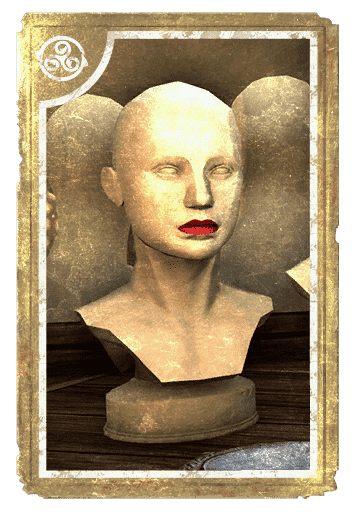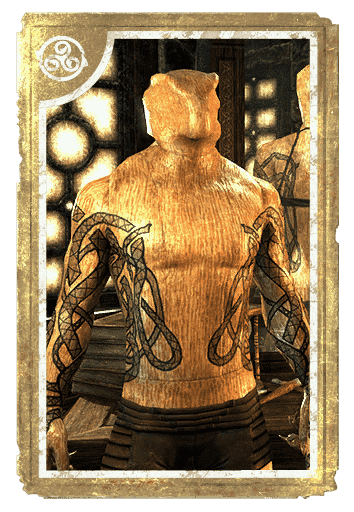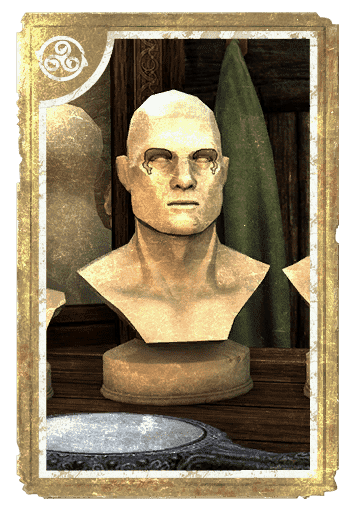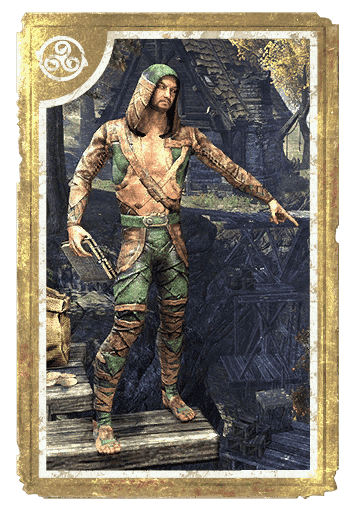 Crate

Seen: 11043

(86.02%)

Reward 1

Seen: 900

(7.01%)

Reward 2

Seen: 10906

(84.95%)

Reward 3

Seen: 0

(0.00%)

Reward 4

Seen: 0

(0.00%)

Reward 5

Seen: 0

(0.00%)

Crate

Seen: 513

(4.00%)

Reward 1

Seen: 33

(0.26%)

Reward 2

Seen: 480

(3.74%)

Reward 3

Seen: 0

(0.00%)

Reward 4

Seen: 0

(0.00%)

Reward 5

Seen: 0

(0.00%)

Crate

Seen: 268

(2.09%)

Reward 1

Seen: 16

(0.12%)

Reward 2

Seen: 253

(1.97%)

Reward 3

Seen: 0

(0.00%)

Reward 4

Seen: 0

(0.00%)

Reward 5

Seen: 0

(0.00%)

Crate

Seen: 613

(4.77%)

Reward 1

Seen: 47

(0.37%)

Reward 2

Seen: 568

(4.42%)

Reward 3

Seen: 0

(0.00%)

Reward 4

Seen: 0

(0.00%)

Reward 5

Seen: 0

(0.00%)

Crate

Seen: 845

(6.58%)

Reward 1

Seen: 69

(0.54%)

Reward 2

Seen: 780

(6.08%)

Reward 3

Seen: 0

(0.00%)

Reward 4

Seen: 0

(0.00%)

Reward 5

Seen: 0

(0.00%)

Crate

Seen: 823

(6.41%)

Reward 1

Seen: 61

(0.48%)

Reward 2

Seen: 764

(5.95%)

Reward 3

Seen: 0

(0.00%)

Reward 4

Seen: 0

(0.00%)

Reward 5

Seen: 0

(0.00%)

Crate

Seen: 838

(6.53%)

Reward 1

Seen: 71

(0.55%)

Reward 2

Seen: 770

(6.00%)

Reward 3

Seen: 0

(0.00%)

Reward 4

Seen: 0

(0.00%)

Reward 5

Seen: 0

(0.00%)

Crate

Seen: 561

(4.37%)

Reward 1

Seen: 41

(0.32%)

Reward 2

Seen: 520

(4.05%)

Reward 3

Seen: 0

(0.00%)

Reward 4

Seen: 0

(0.00%)

Reward 5

Seen: 0

(0.00%)

Crate

Seen: 855

(6.66%)

Reward 1

Seen: 68

(0.53%)

Reward 2

Seen: 789

(6.15%)

Reward 3

Seen: 0

(0.00%)

Reward 4

Seen: 0

(0.00%)

Reward 5

Seen: 0

(0.00%)

Crate

Seen: 891

(6.94%)

Reward 1

Seen: 67

(0.52%)

Reward 2

Seen: 832

(6.48%)

Reward 3

Seen: 0

(0.00%)

Reward 4

Seen: 0

(0.00%)

Reward 5

Seen: 0

(0.00%)

Crate

Seen: 553

(4.31%)

Reward 1

Seen: 45

(0.35%)

Reward 2

Seen: 511

(3.98%)

Reward 3

Seen: 0

(0.00%)

Reward 4

Seen: 0

(0.00%)

Reward 5

Seen: 0

(0.00%)

Crate

Seen: 594

(4.63%)

Reward 1

Seen: 39

(0.30%)

Reward 2

Seen: 556

(4.33%)

Reward 3

Seen: 0

(0.00%)

Reward 4

Seen: 0

(0.00%)

Reward 5

Seen: 0

(0.00%)

Crate

Seen: 754

(5.87%)

Reward 1

Seen: 64

(0.50%)

Reward 2

Seen: 697

(5.43%)

Reward 3

Seen: 0

(0.00%)

Reward 4

Seen: 0

(0.00%)

Reward 5

Seen: 0

(0.00%)

Crate

Seen: 529

(4.12%)

Reward 1

Seen: 37

(0.29%)

Reward 2

Seen: 495

(3.86%)

Reward 3

Seen: 0

(0.00%)

Reward 4

Seen: 0

(0.00%)

Reward 5

Seen: 0

(0.00%)

Crate

Seen: 276

(2.15%)

Reward 1

Seen: 17

(0.13%)

Reward 2

Seen: 260

(2.03%)

Reward 3

Seen: 0

(0.00%)

Reward 4

Seen: 0

(0.00%)

Reward 5

Seen: 0

(0.00%)

Crate

Seen: 570

(4.44%)

Reward 1

Seen: 46

(0.36%)

Reward 2

Seen: 527

(4.11%)

Reward 3

Seen: 0

(0.00%)

Reward 4

Seen: 0

(0.00%)

Reward 5

Seen: 0

(0.00%)

Crate

Seen: 867

(6.75%)

Reward 1

Seen: 66

(0.51%)

Reward 2

Seen: 805

(6.27%)

Reward 3

Seen: 0

(0.00%)

Reward 4

Seen: 0

(0.00%)

Reward 5

Seen: 0

(0.00%)

Crate

Seen: 557

(4.34%)

Reward 1

Seen: 49

(0.38%)

Reward 2

Seen: 511

(3.98%)

Reward 3

Seen: 0

(0.00%)

Reward 4

Seen: 0

(0.00%)

Reward 5

Seen: 0

(0.00%)

Crate

Seen: 848

(6.61%)

Reward 1

Seen: 64

(0.50%)

Reward 2

Seen: 788

(6.14%)

Reward 3

Seen: 0

(0.00%)

Reward 4

Seen: 0

(0.00%)

Reward 5

Seen: 0

(0.00%)
Fine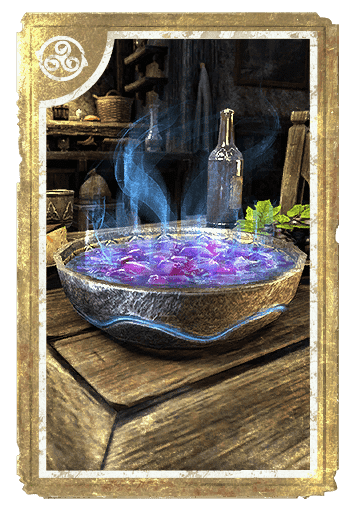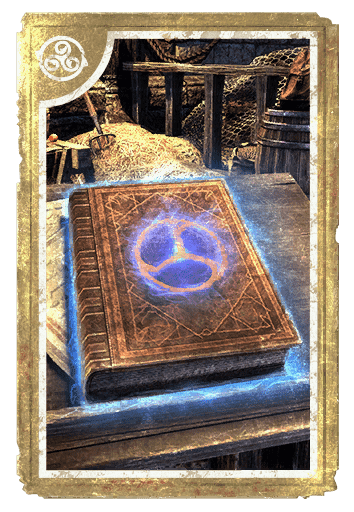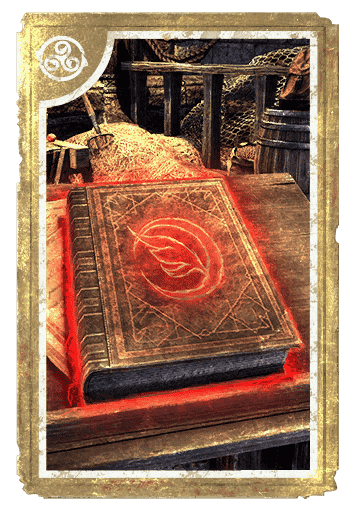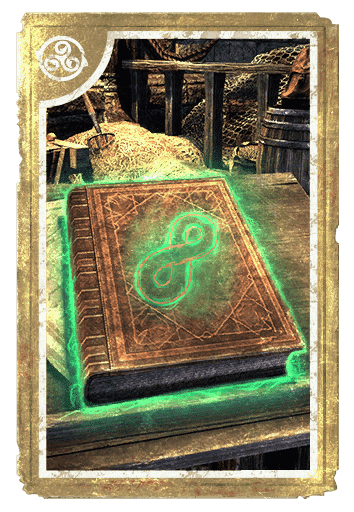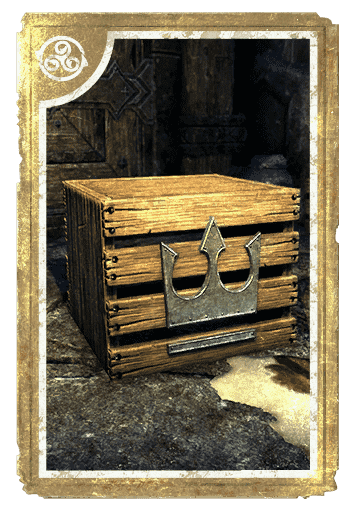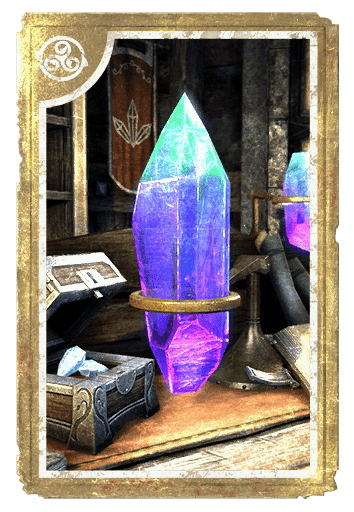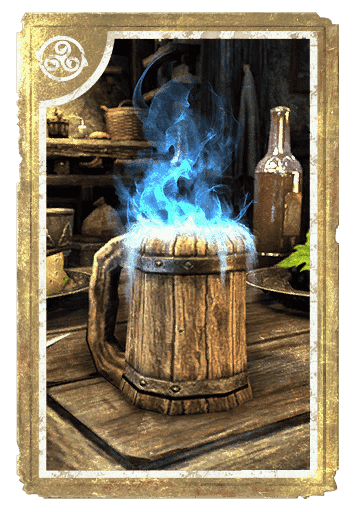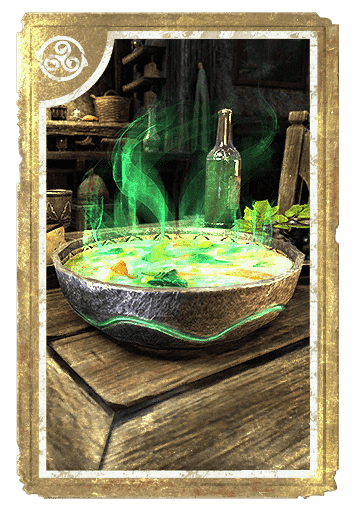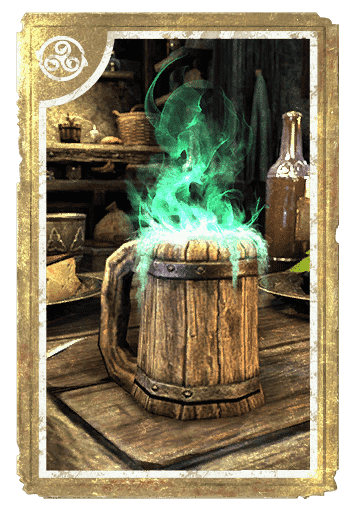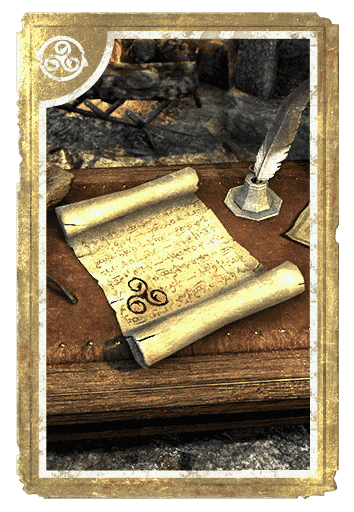 Crate

Seen: 9113

(70.98%)

Reward 1

Seen: 6962

(54.23%)

Reward 2

Seen: 0

(0.00%)

Reward 3

Seen: 3768

(29.35%)

Reward 4

Seen: 1286

(10.02%)

Reward 5

Seen: 0

(0.00%)

Crate

Seen: 1045

(8.14%)

Reward 1

Seen: 631

(4.92%)

Reward 2

Seen: 0

(0.00%)

Reward 3

Seen: 336

(2.62%)

Reward 4

Seen: 104

(0.81%)

Reward 5

Seen: 0

(0.00%)

Crate

Seen: 804

(6.26%)

Reward 1

Seen: 464

(3.61%)

Reward 2

Seen: 0

(0.00%)

Reward 3

Seen: 263

(2.05%)

Reward 4

Seen: 89

(0.69%)

Reward 5

Seen: 0

(0.00%)

Crate

Seen: 800

(6.23%)

Reward 1

Seen: 474

(3.69%)

Reward 2

Seen: 0

(0.00%)

Reward 3

Seen: 243

(1.89%)

Reward 4

Seen: 93

(0.72%)

Reward 5

Seen: 0

(0.00%)

Crate

Seen: 827

(6.44%)

Reward 1

Seen: 526

(4.10%)

Reward 2

Seen: 0

(0.00%)

Reward 3

Seen: 226

(1.76%)

Reward 4

Seen: 90

(0.70%)

Reward 5

Seen: 0

(0.00%)

Crate

Seen: 1166

(9.08%)

Reward 1

Seen: 705

(5.49%)

Reward 2

Seen: 0

(0.00%)

Reward 3

Seen: 373

(2.91%)

Reward 4

Seen: 126

(0.98%)

Reward 5

Seen: 0

(0.00%)

Crate

Seen: 1188

(9.25%)

Reward 1

Seen: 693

(5.40%)

Reward 2

Seen: 0

(0.00%)

Reward 3

Seen: 404

(3.15%)

Reward 4

Seen: 128

(1.00%)

Reward 5

Seen: 0

(0.00%)

Crate

Seen: 1116

(8.69%)

Reward 1

Seen: 639

(4.98%)

Reward 2

Seen: 0

(0.00%)

Reward 3

Seen: 378

(2.94%)

Reward 4

Seen: 131

(1.02%)

Reward 5

Seen: 0

(0.00%)

Crate

Seen: 1087

(8.47%)

Reward 1

Seen: 631

(4.92%)

Reward 2

Seen: 0

(0.00%)

Reward 3

Seen: 359

(2.80%)

Reward 4

Seen: 123

(0.96%)

Reward 5

Seen: 0

(0.00%)

Crate

Seen: 1024

(7.98%)

Reward 1

Seen: 616

(4.80%)

Reward 2

Seen: 0

(0.00%)

Reward 3

Seen: 327

(2.55%)

Reward 4

Seen: 104

(0.81%)

Reward 5

Seen: 0

(0.00%)

Crate

Seen: 2568

(20.00%)

Reward 1

Seen: 1583

(12.33%)

Reward 2

Seen: 0

(0.00%)

Reward 3

Seen: 859

(6.69%)

Reward 4

Seen: 298

(2.32%)

Reward 5

Seen: 0

(0.00%)
Common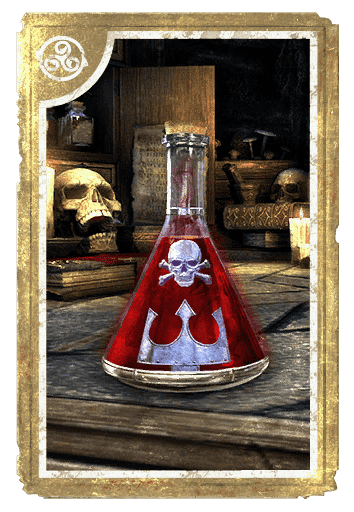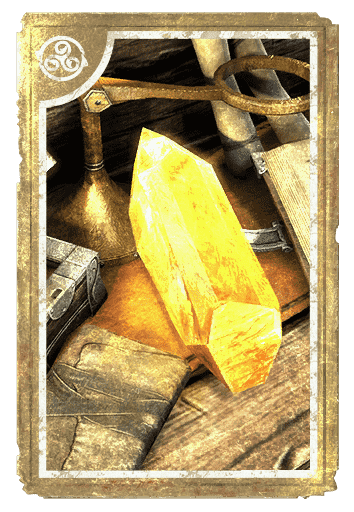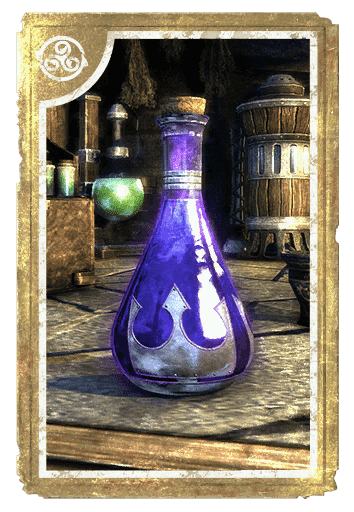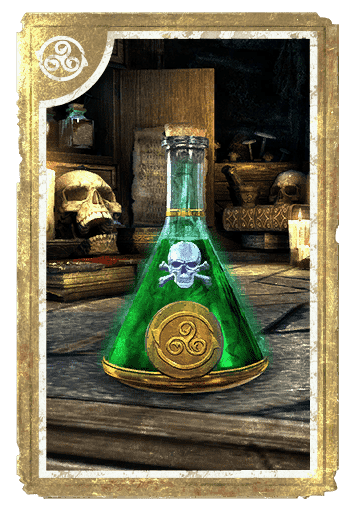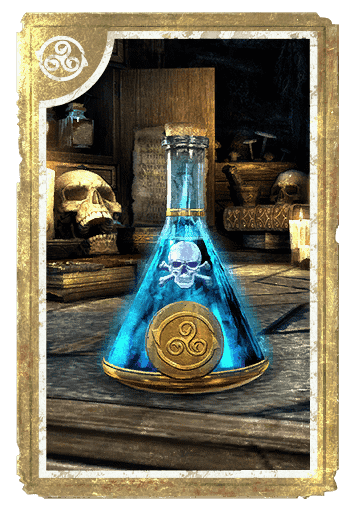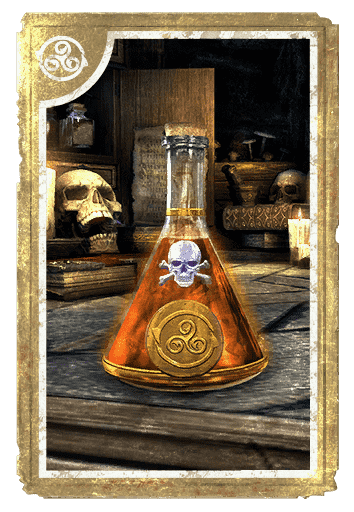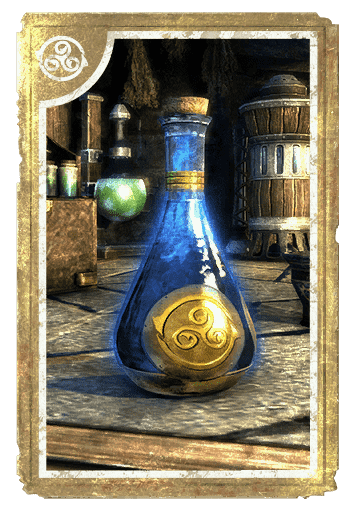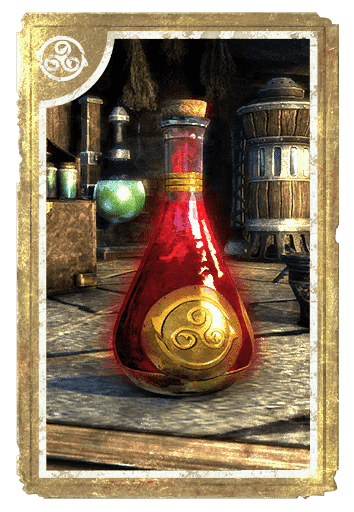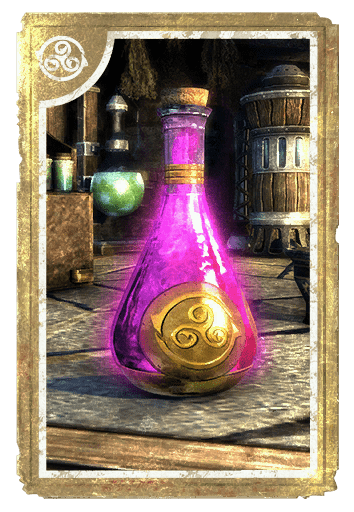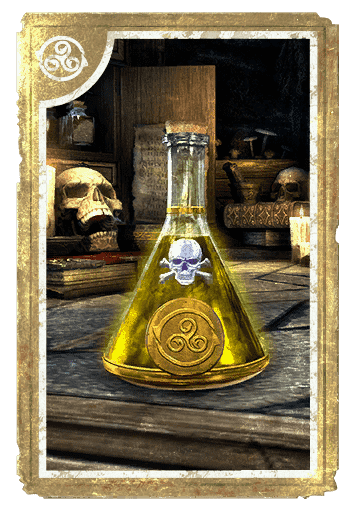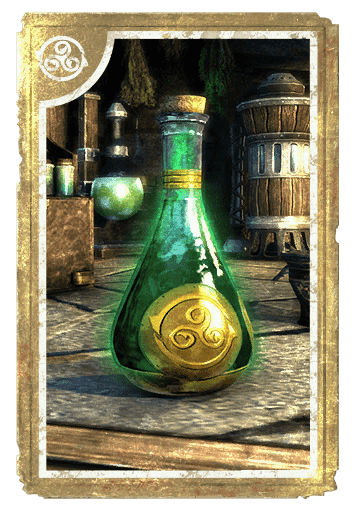 Crate

Seen: 12562

(97.85%)

Reward 1

Seen: 3932

(30.63%)

Reward 2

Seen: 0

(0.00%)

Reward 3

Seen: 9070

(70.65%)

Reward 4

Seen: 11552

(89.98%)

Reward 5

Seen: 0

(0.00%)

Crate

Seen: 5888

(45.86%)

Reward 1

Seen: 1115

(8.69%)

Reward 2

Seen: 0

(0.00%)

Reward 3

Seen: 2513

(19.57%)

Reward 4

Seen: 3366

(26.22%)

Reward 5

Seen: 0

(0.00%)

Crate

Seen: 6705

(52.23%)

Reward 1

Seen: 1324

(10.31%)

Reward 2

Seen: 0

(0.00%)

Reward 3

Seen: 3075

(23.95%)

Reward 4

Seen: 3878

(30.21%)

Reward 5

Seen: 0

(0.00%)

Crate

Seen: 5770

(44.94%)

Reward 1

Seen: 1103

(8.59%)

Reward 2

Seen: 0

(0.00%)

Reward 3

Seen: 2535

(19.75%)

Reward 4

Seen: 3209

(25.00%)

Reward 5

Seen: 0

(0.00%)

Crate

Seen: 296

(2.31%)

Reward 1

Seen: 46

(0.36%)

Reward 2

Seen: 0

(0.00%)

Reward 3

Seen: 107

(0.83%)

Reward 4

Seen: 145

(1.13%)

Reward 5

Seen: 0

(0.00%)

Crate

Seen: 299

(2.33%)

Reward 1

Seen: 50

(0.39%)

Reward 2

Seen: 0

(0.00%)

Reward 3

Seen: 123

(0.96%)

Reward 4

Seen: 129

(1.00%)

Reward 5

Seen: 0

(0.00%)

Crate

Seen: 319

(2.48%)

Reward 1

Seen: 50

(0.39%)

Reward 2

Seen: 0

(0.00%)

Reward 3

Seen: 132

(1.03%)

Reward 4

Seen: 139

(1.08%)

Reward 5

Seen: 0

(0.00%)

Crate

Seen: 294

(2.29%)

Reward 1

Seen: 56

(0.44%)

Reward 2

Seen: 0

(0.00%)

Reward 3

Seen: 109

(0.85%)

Reward 4

Seen: 130

(1.01%)

Reward 5

Seen: 0

(0.00%)

Crate

Seen: 301

(2.34%)

Reward 1

Seen: 51

(0.40%)

Reward 2

Seen: 0

(0.00%)

Reward 3

Seen: 122

(0.95%)

Reward 4

Seen: 129

(1.00%)

Reward 5

Seen: 0

(0.00%)

Crate

Seen: 325

(2.53%)

Reward 1

Seen: 42

(0.33%)

Reward 2

Seen: 0

(0.00%)

Reward 3

Seen: 131

(1.02%)

Reward 4

Seen: 153

(1.19%)

Reward 5

Seen: 0

(0.00%)

Crate

Seen: 302

(2.35%)

Reward 1

Seen: 48

(0.37%)

Reward 2

Seen: 0

(0.00%)

Reward 3

Seen: 119

(0.93%)

Reward 4

Seen: 137

(1.07%)

Reward 5

Seen: 0

(0.00%)

Crate

Seen: 287

(2.24%)

Reward 1

Seen: 47

(0.37%)

Reward 2

Seen: 0

(0.00%)

Reward 3

Seen: 104

(0.81%)

Reward 4

Seen: 137

(1.07%)

Reward 5

Seen: 0

(0.00%)