Scalecaller Crates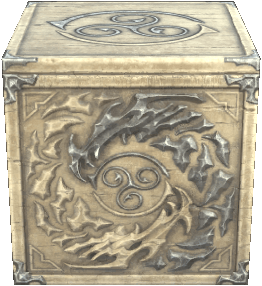 Crown Crates
Crown Crate Tracker users have recorded the following.
23,901 crates
95,604 cards
4,049 cards
16.94% chance
Drop Rates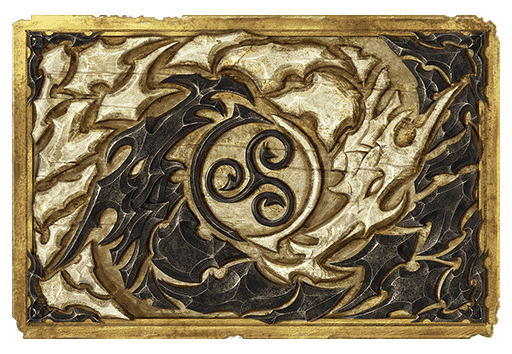 Reward numbers do not indicate the order of your cards. Card positions are randomized when you open a crate.
The Bonus card for this crate is Reward 5. It always appears in the middle if you've earned one.
Crate

Possible

Reward 1

Impossible

Reward 2

Impossible

Reward 3

Impossible

Reward 4

Impossible

Bonus card

Possible

Crate

Possible

Reward 1

Impossible

Reward 2

Possible

Reward 3

Impossible

Reward 4

Impossible

Bonus card

Possible

Crate

Possible

Reward 1

Possible

Reward 2

Possible

Reward 3

Impossible

Reward 4

Impossible

Bonus card

Possible

Crate

Possible

Reward 1

Possible

Reward 2

Possible

Reward 3

Impossible

Reward 4

Impossible

Bonus card

Possible

Crate

Possible

Reward 1

Possible

Reward 2

Possible

Reward 3

Impossible

Reward 4

Impossible

Bonus card

Impossible

Crate

Possible

Reward 1

Possible

Reward 2

Impossible

Reward 3

Possible

Reward 4

Possible

Bonus card

Impossible

Crate

Possible

Reward 1

Possible

Reward 2

Impossible

Reward 3

Possible

Reward 4

Possible

Bonus card

Impossible
Radiant Apex
Crate

Seen: 55

(0.23%)

Reward 1

Seen: 0

(0.00%)

Reward 2

Seen: 0

(0.00%)

Reward 3

Seen: 0

(0.00%)

Reward 4

Seen: 0

(0.00%)

Bonus card

Seen: 55

(1.36%)

Crate

Seen: 15

(0.06%)

Reward 1

Seen: 0

(0.00%)

Reward 2

Seen: 0

(0.00%)

Reward 3

Seen: 0

(0.00%)

Reward 4

Seen: 0

(0.00%)

Bonus card

Seen: 15

(0.37%)

Crate

Seen: 25

(0.10%)

Reward 1

Seen: 0

(0.00%)

Reward 2

Seen: 0

(0.00%)

Reward 3

Seen: 0

(0.00%)

Reward 4

Seen: 0

(0.00%)

Bonus card

Seen: 25

(0.62%)

Crate

Seen: 15

(0.06%)

Reward 1

Seen: 0

(0.00%)

Reward 2

Seen: 0

(0.00%)

Reward 3

Seen: 0

(0.00%)

Reward 4

Seen: 0

(0.00%)

Bonus card

Seen: 15

(0.37%)
Apex
Crate

Seen: 468

(1.96%)

Reward 1

Seen: 0

(0.00%)

Reward 2

Seen: 16

(0.07%)

Reward 3

Seen: 0

(0.00%)

Reward 4

Seen: 0

(0.00%)

Bonus card

Seen: 454

(11.21%)

Crate

Seen: 82

(0.34%)

Reward 1

Seen: 0

(0.00%)

Reward 2

Seen: 2

(0.01%)

Reward 3

Seen: 0

(0.00%)

Reward 4

Seen: 0

(0.00%)

Bonus card

Seen: 80

(1.98%)

Crate

Seen: 74

(0.31%)

Reward 1

Seen: 0

(0.00%)

Reward 2

Seen: 5

(0.02%)

Reward 3

Seen: 0

(0.00%)

Reward 4

Seen: 0

(0.00%)

Bonus card

Seen: 69

(1.70%)

Crate

Seen: 76

(0.32%)

Reward 1

Seen: 0

(0.00%)

Reward 2

Seen: 3

(0.01%)

Reward 3

Seen: 0

(0.00%)

Reward 4

Seen: 0

(0.00%)

Bonus card

Seen: 73

(1.80%)

Crate

Seen: 68

(0.28%)

Reward 1

Seen: 0

(0.00%)

Reward 2

Seen: 0

(0.00%)

Reward 3

Seen: 0

(0.00%)

Reward 4

Seen: 0

(0.00%)

Bonus card

Seen: 68

(1.68%)

Crate

Seen: 66

(0.28%)

Reward 1

Seen: 0

(0.00%)

Reward 2

Seen: 0

(0.00%)

Reward 3

Seen: 0

(0.00%)

Reward 4

Seen: 0

(0.00%)

Bonus card

Seen: 66

(1.63%)

Crate

Seen: 79

(0.33%)

Reward 1

Seen: 0

(0.00%)

Reward 2

Seen: 4

(0.02%)

Reward 3

Seen: 0

(0.00%)

Reward 4

Seen: 0

(0.00%)

Bonus card

Seen: 75

(1.85%)

Crate

Seen: 25

(0.10%)

Reward 1

Seen: 0

(0.00%)

Reward 2

Seen: 2

(0.01%)

Reward 3

Seen: 0

(0.00%)

Reward 4

Seen: 0

(0.00%)

Bonus card

Seen: 23

(0.57%)
Legendary
Crate

Seen: 3394

(14.20%)

Reward 1

Seen: 775

(3.24%)

Reward 2

Seen: 1581

(6.61%)

Reward 3

Seen: 0

(0.00%)

Reward 4

Seen: 0

(0.00%)

Bonus card

Seen: 1214

(29.98%)

Crate

Seen: 129

(0.54%)

Reward 1

Seen: 19

(0.08%)

Reward 2

Seen: 46

(0.19%)

Reward 3

Seen: 0

(0.00%)

Reward 4

Seen: 0

(0.00%)

Bonus card

Seen: 65

(1.61%)

Crate

Seen: 136

(0.57%)

Reward 1

Seen: 28

(0.12%)

Reward 2

Seen: 41

(0.17%)

Reward 3

Seen: 0

(0.00%)

Reward 4

Seen: 0

(0.00%)

Bonus card

Seen: 68

(1.68%)

Crate

Seen: 164

(0.69%)

Reward 1

Seen: 37

(0.15%)

Reward 2

Seen: 55

(0.23%)

Reward 3

Seen: 0

(0.00%)

Reward 4

Seen: 0

(0.00%)

Bonus card

Seen: 72

(1.78%)

Crate

Seen: 122

(0.51%)

Reward 1

Seen: 11

(0.05%)

Reward 2

Seen: 43

(0.18%)

Reward 3

Seen: 0

(0.00%)

Reward 4

Seen: 0

(0.00%)

Bonus card

Seen: 68

(1.68%)

Crate

Seen: 145

(0.61%)

Reward 1

Seen: 22

(0.09%)

Reward 2

Seen: 54

(0.23%)

Reward 3

Seen: 0

(0.00%)

Reward 4

Seen: 0

(0.00%)

Bonus card

Seen: 70

(1.73%)

Crate

Seen: 128

(0.54%)

Reward 1

Seen: 15

(0.06%)

Reward 2

Seen: 60

(0.25%)

Reward 3

Seen: 0

(0.00%)

Reward 4

Seen: 0

(0.00%)

Bonus card

Seen: 53

(1.31%)

Crate

Seen: 129

(0.54%)

Reward 1

Seen: 15

(0.06%)

Reward 2

Seen: 50

(0.21%)

Reward 3

Seen: 0

(0.00%)

Reward 4

Seen: 0

(0.00%)

Bonus card

Seen: 65

(1.61%)

Crate

Seen: 119

(0.50%)

Reward 1

Seen: 24

(0.10%)

Reward 2

Seen: 46

(0.19%)

Reward 3

Seen: 0

(0.00%)

Reward 4

Seen: 0

(0.00%)

Bonus card

Seen: 49

(1.21%)

Crate

Seen: 147

(0.62%)

Reward 1

Seen: 32

(0.13%)

Reward 2

Seen: 42

(0.18%)

Reward 3

Seen: 0

(0.00%)

Reward 4

Seen: 0

(0.00%)

Bonus card

Seen: 73

(1.80%)

Crate

Seen: 998

(4.18%)

Reward 1

Seen: 335

(1.40%)

Reward 2

Seen: 683

(2.86%)

Reward 3

Seen: 0

(0.00%)

Reward 4

Seen: 0

(0.00%)

Bonus card

Seen: 0

(0.00%)

Crate

Seen: 151

(0.63%)

Reward 1

Seen: 28

(0.12%)

Reward 2

Seen: 45

(0.19%)

Reward 3

Seen: 0

(0.00%)

Reward 4

Seen: 0

(0.00%)

Bonus card

Seen: 78

(1.93%)

Crate

Seen: 73

(0.31%)

Reward 1

Seen: 30

(0.13%)

Reward 2

Seen: 43

(0.18%)

Reward 3

Seen: 0

(0.00%)

Reward 4

Seen: 0

(0.00%)

Bonus card

Seen: 0

(0.00%)

Crate

Seen: 137

(0.57%)

Reward 1

Seen: 22

(0.09%)

Reward 2

Seen: 48

(0.20%)

Reward 3

Seen: 0

(0.00%)

Reward 4

Seen: 0

(0.00%)

Bonus card

Seen: 67

(1.65%)

Crate

Seen: 133

(0.56%)

Reward 1

Seen: 25

(0.10%)

Reward 2

Seen: 41

(0.17%)

Reward 3

Seen: 0

(0.00%)

Reward 4

Seen: 0

(0.00%)

Bonus card

Seen: 67

(1.65%)

Crate

Seen: 136

(0.57%)

Reward 1

Seen: 25

(0.10%)

Reward 2

Seen: 48

(0.20%)

Reward 3

Seen: 0

(0.00%)

Reward 4

Seen: 0

(0.00%)

Bonus card

Seen: 63

(1.56%)

Crate

Seen: 148

(0.62%)

Reward 1

Seen: 25

(0.10%)

Reward 2

Seen: 51

(0.21%)

Reward 3

Seen: 0

(0.00%)

Reward 4

Seen: 0

(0.00%)

Bonus card

Seen: 72

(1.78%)

Crate

Seen: 126

(0.53%)

Reward 1

Seen: 25

(0.10%)

Reward 2

Seen: 39

(0.16%)

Reward 3

Seen: 0

(0.00%)

Reward 4

Seen: 0

(0.00%)

Bonus card

Seen: 63

(1.56%)

Crate

Seen: 151

(0.63%)

Reward 1

Seen: 23

(0.10%)

Reward 2

Seen: 54

(0.23%)

Reward 3

Seen: 0

(0.00%)

Reward 4

Seen: 0

(0.00%)

Bonus card

Seen: 75

(1.85%)

Crate

Seen: 132

(0.55%)

Reward 1

Seen: 10

(0.04%)

Reward 2

Seen: 49

(0.21%)

Reward 3

Seen: 0

(0.00%)

Reward 4

Seen: 0

(0.00%)

Bonus card

Seen: 73

(1.80%)

Crate

Seen: 140

(0.59%)

Reward 1

Seen: 24

(0.10%)

Reward 2

Seen: 43

(0.18%)

Reward 3

Seen: 0

(0.00%)

Reward 4

Seen: 0

(0.00%)

Bonus card

Seen: 73

(1.80%)
Epic
Crate

Seen: 5054

(21.15%)

Reward 1

Seen: 1086

(4.54%)

Reward 2

Seen: 2031

(8.50%)

Reward 3

Seen: 0

(0.00%)

Reward 4

Seen: 0

(0.00%)

Bonus card

Seen: 2326

(57.45%)

Crate

Seen: 311

(1.30%)

Reward 1

Seen: 46

(0.19%)

Reward 2

Seen: 82

(0.34%)

Reward 3

Seen: 0

(0.00%)

Reward 4

Seen: 0

(0.00%)

Bonus card

Seen: 184

(4.54%)

Crate

Seen: 304

(1.27%)

Reward 1

Seen: 38

(0.16%)

Reward 2

Seen: 78

(0.33%)

Reward 3

Seen: 0

(0.00%)

Reward 4

Seen: 0

(0.00%)

Bonus card

Seen: 188

(4.64%)

Crate

Seen: 313

(1.31%)

Reward 1

Seen: 38

(0.16%)

Reward 2

Seen: 87

(0.36%)

Reward 3

Seen: 0

(0.00%)

Reward 4

Seen: 0

(0.00%)

Bonus card

Seen: 188

(4.64%)

Crate

Seen: 284

(1.19%)

Reward 1

Seen: 45

(0.19%)

Reward 2

Seen: 64

(0.27%)

Reward 3

Seen: 0

(0.00%)

Reward 4

Seen: 0

(0.00%)

Bonus card

Seen: 176

(4.35%)

Crate

Seen: 286

(1.20%)

Reward 1

Seen: 37

(0.15%)

Reward 2

Seen: 76

(0.32%)

Reward 3

Seen: 0

(0.00%)

Reward 4

Seen: 0

(0.00%)

Bonus card

Seen: 174

(4.30%)

Crate

Seen: 302

(1.26%)

Reward 1

Seen: 43

(0.18%)

Reward 2

Seen: 71

(0.30%)

Reward 3

Seen: 0

(0.00%)

Reward 4

Seen: 0

(0.00%)

Bonus card

Seen: 190

(4.69%)

Crate

Seen: 145

(0.61%)

Reward 1

Seen: 48

(0.20%)

Reward 2

Seen: 97

(0.41%)

Reward 3

Seen: 0

(0.00%)

Reward 4

Seen: 0

(0.00%)

Bonus card

Seen: 0

(0.00%)

Crate

Seen: 318

(1.33%)

Reward 1

Seen: 49

(0.21%)

Reward 2

Seen: 81

(0.34%)

Reward 3

Seen: 0

(0.00%)

Reward 4

Seen: 0

(0.00%)

Bonus card

Seen: 190

(4.69%)

Crate

Seen: 1393

(5.83%)

Reward 1

Seen: 477

(2.00%)

Reward 2

Seen: 934

(3.91%)

Reward 3

Seen: 0

(0.00%)

Reward 4

Seen: 0

(0.00%)

Bonus card

Seen: 0

(0.00%)

Crate

Seen: 307

(1.28%)

Reward 1

Seen: 48

(0.20%)

Reward 2

Seen: 78

(0.33%)

Reward 3

Seen: 0

(0.00%)

Reward 4

Seen: 0

(0.00%)

Bonus card

Seen: 182

(4.49%)

Crate

Seen: 290

(1.21%)

Reward 1

Seen: 41

(0.17%)

Reward 2

Seen: 89

(0.37%)

Reward 3

Seen: 0

(0.00%)

Reward 4

Seen: 0

(0.00%)

Bonus card

Seen: 161

(3.98%)

Crate

Seen: 289

(1.21%)

Reward 1

Seen: 42

(0.18%)

Reward 2

Seen: 71

(0.30%)

Reward 3

Seen: 0

(0.00%)

Reward 4

Seen: 0

(0.00%)

Bonus card

Seen: 176

(4.35%)

Crate

Seen: 299

(1.25%)

Reward 1

Seen: 46

(0.19%)

Reward 2

Seen: 80

(0.33%)

Reward 3

Seen: 0

(0.00%)

Reward 4

Seen: 0

(0.00%)

Bonus card

Seen: 175

(4.32%)

Crate

Seen: 268

(1.12%)

Reward 1

Seen: 36

(0.15%)

Reward 2

Seen: 72

(0.30%)

Reward 3

Seen: 0

(0.00%)

Reward 4

Seen: 0

(0.00%)

Bonus card

Seen: 161

(3.98%)

Crate

Seen: 303

(1.27%)

Reward 1

Seen: 52

(0.22%)

Reward 2

Seen: 71

(0.30%)

Reward 3

Seen: 0

(0.00%)

Reward 4

Seen: 0

(0.00%)

Bonus card

Seen: 181

(4.47%)
Superior
Crate

Seen: 20548

(85.97%)

Reward 1

Seen: 1633

(6.83%)

Reward 2

Seen: 20273

(84.82%)

Reward 3

Seen: 0

(0.00%)

Reward 4

Seen: 0

(0.00%)

Bonus card

Seen: 0

(0.00%)

Crate

Seen: 1263

(5.28%)

Reward 1

Seen: 105

(0.44%)

Reward 2

Seen: 1162

(4.86%)

Reward 3

Seen: 0

(0.00%)

Reward 4

Seen: 0

(0.00%)

Bonus card

Seen: 0

(0.00%)

Crate

Seen: 1194

(5.00%)

Reward 1

Seen: 91

(0.38%)

Reward 2

Seen: 1108

(4.64%)

Reward 3

Seen: 0

(0.00%)

Reward 4

Seen: 0

(0.00%)

Bonus card

Seen: 0

(0.00%)

Crate

Seen: 1193

(4.99%)

Reward 1

Seen: 95

(0.40%)

Reward 2

Seen: 1103

(4.61%)

Reward 3

Seen: 0

(0.00%)

Reward 4

Seen: 0

(0.00%)

Bonus card

Seen: 0

(0.00%)

Crate

Seen: 1143

(4.78%)

Reward 1

Seen: 77

(0.32%)

Reward 2

Seen: 1067

(4.46%)

Reward 3

Seen: 0

(0.00%)

Reward 4

Seen: 0

(0.00%)

Bonus card

Seen: 0

(0.00%)

Crate

Seen: 1205

(5.04%)

Reward 1

Seen: 80

(0.33%)

Reward 2

Seen: 1130

(4.73%)

Reward 3

Seen: 0

(0.00%)

Reward 4

Seen: 0

(0.00%)

Bonus card

Seen: 0

(0.00%)

Crate

Seen: 1196

(5.00%)

Reward 1

Seen: 109

(0.46%)

Reward 2

Seen: 1093

(4.57%)

Reward 3

Seen: 0

(0.00%)

Reward 4

Seen: 0

(0.00%)

Bonus card

Seen: 0

(0.00%)

Crate

Seen: 1225

(5.13%)

Reward 1

Seen: 100

(0.42%)

Reward 2

Seen: 1133

(4.74%)

Reward 3

Seen: 0

(0.00%)

Reward 4

Seen: 0

(0.00%)

Bonus card

Seen: 0

(0.00%)

Crate

Seen: 1256

(5.26%)

Reward 1

Seen: 108

(0.45%)

Reward 2

Seen: 1154

(4.83%)

Reward 3

Seen: 0

(0.00%)

Reward 4

Seen: 0

(0.00%)

Bonus card

Seen: 0

(0.00%)

Crate

Seen: 1169

(4.89%)

Reward 1

Seen: 72

(0.30%)

Reward 2

Seen: 1100

(4.60%)

Reward 3

Seen: 0

(0.00%)

Reward 4

Seen: 0

(0.00%)

Bonus card

Seen: 0

(0.00%)

Crate

Seen: 1156

(4.84%)

Reward 1

Seen: 78

(0.33%)

Reward 2

Seen: 1084

(4.54%)

Reward 3

Seen: 0

(0.00%)

Reward 4

Seen: 0

(0.00%)

Bonus card

Seen: 0

(0.00%)

Crate

Seen: 1196

(5.00%)

Reward 1

Seen: 78

(0.33%)

Reward 2

Seen: 1120

(4.69%)

Reward 3

Seen: 0

(0.00%)

Reward 4

Seen: 0

(0.00%)

Bonus card

Seen: 0

(0.00%)

Crate

Seen: 1237

(5.18%)

Reward 1

Seen: 88

(0.37%)

Reward 2

Seen: 1155

(4.83%)

Reward 3

Seen: 0

(0.00%)

Reward 4

Seen: 0

(0.00%)

Bonus card

Seen: 0

(0.00%)

Crate

Seen: 1234

(5.16%)

Reward 1

Seen: 85

(0.36%)

Reward 2

Seen: 1152

(4.82%)

Reward 3

Seen: 0

(0.00%)

Reward 4

Seen: 0

(0.00%)

Bonus card

Seen: 0

(0.00%)

Crate

Seen: 1213

(5.08%)

Reward 1

Seen: 92

(0.38%)

Reward 2

Seen: 1124

(4.70%)

Reward 3

Seen: 0

(0.00%)

Reward 4

Seen: 0

(0.00%)

Bonus card

Seen: 0

(0.00%)

Crate

Seen: 1258

(5.26%)

Reward 1

Seen: 96

(0.40%)

Reward 2

Seen: 1172

(4.90%)

Reward 3

Seen: 0

(0.00%)

Reward 4

Seen: 0

(0.00%)

Bonus card

Seen: 0

(0.00%)

Crate

Seen: 1252

(5.24%)

Reward 1

Seen: 76

(0.32%)

Reward 2

Seen: 1179

(4.93%)

Reward 3

Seen: 0

(0.00%)

Reward 4

Seen: 0

(0.00%)

Bonus card

Seen: 0

(0.00%)

Crate

Seen: 1225

(5.13%)

Reward 1

Seen: 94

(0.39%)

Reward 2

Seen: 1135

(4.75%)

Reward 3

Seen: 0

(0.00%)

Reward 4

Seen: 0

(0.00%)

Bonus card

Seen: 0

(0.00%)

Crate

Seen: 1205

(5.04%)

Reward 1

Seen: 109

(0.46%)

Reward 2

Seen: 1102

(4.61%)

Reward 3

Seen: 0

(0.00%)

Reward 4

Seen: 0

(0.00%)

Bonus card

Seen: 0

(0.00%)
Fine
Crate

Seen: 17159

(71.79%)

Reward 1

Seen: 13186

(55.17%)

Reward 2

Seen: 0

(0.00%)

Reward 3

Seen: 7255

(30.35%)

Reward 4

Seen: 2390

(10.00%)

Bonus card

Seen: 0

(0.00%)

Crate

Seen: 1630

(6.82%)

Reward 1

Seen: 785

(3.28%)

Reward 2

Seen: 0

(0.00%)

Reward 3

Seen: 874

(3.66%)

Reward 4

Seen: 0

(0.00%)

Bonus card

Seen: 0

(0.00%)

Crate

Seen: 1293

(5.41%)

Reward 1

Seen: 579

(2.42%)

Reward 2

Seen: 0

(0.00%)

Reward 3

Seen: 731

(3.06%)

Reward 4

Seen: 0

(0.00%)

Bonus card

Seen: 0

(0.00%)

Crate

Seen: 1205

(5.04%)

Reward 1

Seen: 552

(2.31%)

Reward 2

Seen: 0

(0.00%)

Reward 3

Seen: 663

(2.77%)

Reward 4

Seen: 0

(0.00%)

Bonus card

Seen: 0

(0.00%)

Crate

Seen: 1239

(5.18%)

Reward 1

Seen: 573

(2.40%)

Reward 2

Seen: 0

(0.00%)

Reward 3

Seen: 691

(2.89%)

Reward 4

Seen: 0

(0.00%)

Bonus card

Seen: 0

(0.00%)

Crate

Seen: 1662

(6.95%)

Reward 1

Seen: 821

(3.44%)

Reward 2

Seen: 0

(0.00%)

Reward 3

Seen: 877

(3.67%)

Reward 4

Seen: 0

(0.00%)

Bonus card

Seen: 0

(0.00%)

Crate

Seen: 1613

(6.75%)

Reward 1

Seen: 815

(3.41%)

Reward 2

Seen: 0

(0.00%)

Reward 3

Seen: 825

(3.45%)

Reward 4

Seen: 0

(0.00%)

Bonus card

Seen: 0

(0.00%)

Crate

Seen: 1655

(6.92%)

Reward 1

Seen: 798

(3.34%)

Reward 2

Seen: 0

(0.00%)

Reward 3

Seen: 889

(3.72%)

Reward 4

Seen: 0

(0.00%)

Bonus card

Seen: 0

(0.00%)

Crate

Seen: 1726

(7.22%)

Reward 1

Seen: 913

(3.82%)

Reward 2

Seen: 0

(0.00%)

Reward 3

Seen: 835

(3.49%)

Reward 4

Seen: 0

(0.00%)

Bonus card

Seen: 0

(0.00%)

Crate

Seen: 1641

(6.87%)

Reward 1

Seen: 791

(3.31%)

Reward 2

Seen: 0

(0.00%)

Reward 3

Seen: 870

(3.64%)

Reward 4

Seen: 0

(0.00%)

Bonus card

Seen: 0

(0.00%)

Crate

Seen: 8295

(34.71%)

Reward 1

Seen: 6559

(27.44%)

Reward 2

Seen: 0

(0.00%)

Reward 3

Seen: 0

(0.00%)

Reward 4

Seen: 2390

(10.00%)

Bonus card

Seen: 0

(0.00%)
Common
Crate

Seen: 23417

(97.97%)

Reward 1

Seen: 7221

(30.21%)

Reward 2

Seen: 0

(0.00%)

Reward 3

Seen: 16646

(69.65%)

Reward 4

Seen: 21511

(90.00%)

Bonus card

Seen: 0

(0.00%)

Crate

Seen: 8881

(37.16%)

Reward 1

Seen: 1187

(4.97%)

Reward 2

Seen: 0

(0.00%)

Reward 3

Seen: 6604

(27.63%)

Reward 4

Seen: 2096

(8.77%)

Bonus card

Seen: 0

(0.00%)

Crate

Seen: 3619

(15.14%)

Reward 1

Seen: 3619

(15.14%)

Reward 2

Seen: 0

(0.00%)

Reward 3

Seen: 0

(0.00%)

Reward 4

Seen: 0

(0.00%)

Bonus card

Seen: 0

(0.00%)

Crate

Seen: 10519

(44.01%)

Reward 1

Seen: 1236

(5.17%)

Reward 2

Seen: 0

(0.00%)

Reward 3

Seen: 1731

(7.24%)

Reward 4

Seen: 8645

(36.17%)

Bonus card

Seen: 0

(0.00%)

Crate

Seen: 2215

(9.27%)

Reward 1

Seen: 148

(0.62%)

Reward 2

Seen: 0

(0.00%)

Reward 3

Seen: 1615

(6.76%)

Reward 4

Seen: 503

(2.10%)

Bonus card

Seen: 0

(0.00%)

Crate

Seen: 2230

(9.33%)

Reward 1

Seen: 149

(0.62%)

Reward 2

Seen: 0

(0.00%)

Reward 3

Seen: 1603

(6.71%)

Reward 4

Seen: 527

(2.20%)

Bonus card

Seen: 0

(0.00%)

Crate

Seen: 2302

(9.63%)

Reward 1

Seen: 153

(0.64%)

Reward 2

Seen: 0

(0.00%)

Reward 3

Seen: 1657

(6.93%)

Reward 4

Seen: 549

(2.30%)

Bonus card

Seen: 0

(0.00%)

Crate

Seen: 2718

(11.37%)

Reward 1

Seen: 145

(0.61%)

Reward 2

Seen: 0

(0.00%)

Reward 3

Seen: 427

(1.79%)

Reward 4

Seen: 2205

(9.23%)

Bonus card

Seen: 0

(0.00%)

Crate

Seen: 2669

(11.17%)

Reward 1

Seen: 141

(0.59%)

Reward 2

Seen: 0

(0.00%)

Reward 3

Seen: 453

(1.90%)

Reward 4

Seen: 2131

(8.92%)

Bonus card

Seen: 0

(0.00%)

Crate

Seen: 2672

(11.18%)

Reward 1

Seen: 155

(0.65%)

Reward 2

Seen: 0

(0.00%)

Reward 3

Seen: 426

(1.78%)

Reward 4

Seen: 2140

(8.95%)

Bonus card

Seen: 0

(0.00%)

Crate

Seen: 2307

(9.65%)

Reward 1

Seen: 146

(0.61%)

Reward 2

Seen: 0

(0.00%)

Reward 3

Seen: 1717

(7.18%)

Reward 4

Seen: 509

(2.13%)

Bonus card

Seen: 0

(0.00%)

Crate

Seen: 2709

(11.33%)

Reward 1

Seen: 142

(0.59%)

Reward 2

Seen: 0

(0.00%)

Reward 3

Seen: 413

(1.73%)

Reward 4

Seen: 2206

(9.23%)

Bonus card

Seen: 0

(0.00%)