Storm Atronach Crates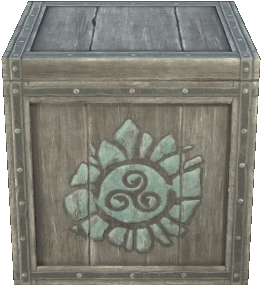 Crown Crates
Crown Crate Tracker users have recorded the following.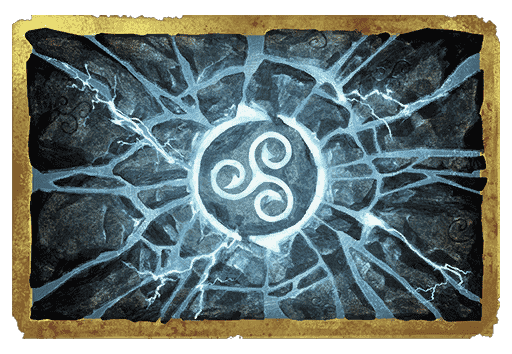 4,273 crates
17,092 cards
712 cards
16.66% chance
Drop Rates
Reward numbers do not indicate the order of your cards. Card positions are randomized when you open a crate.
The bonus card for this crate is Reward 5. It always appears in the middle if you've earned one.
Crate

Possible

Reward 1

Impossible

Reward 2

Possible

Reward 3

Impossible

Reward 4

Impossible

Reward 5

Possible

Crate

Possible

Reward 1

Possible

Reward 2

Possible

Reward 3

Impossible

Reward 4

Impossible

Reward 5

Possible

Crate

Possible

Reward 1

Possible

Reward 2

Possible

Reward 3

Impossible

Reward 4

Impossible

Reward 5

Possible

Crate

Possible

Reward 1

Possible

Reward 2

Possible

Reward 3

Impossible

Reward 4

Impossible

Reward 5

Impossible

Crate

Possible

Reward 1

Possible

Reward 2

Impossible

Reward 3

Possible

Reward 4

Possible

Reward 5

Impossible

Crate

Possible

Reward 1

Possible

Reward 2

Impossible

Reward 3

Possible

Reward 4

Possible

Reward 5

Impossible
Apex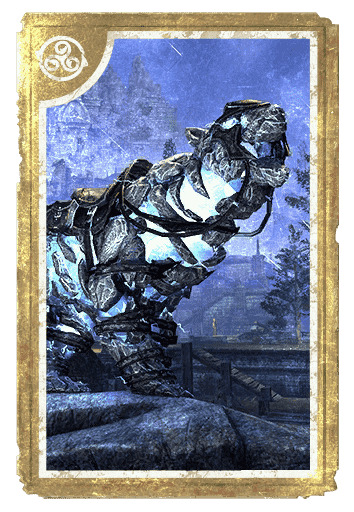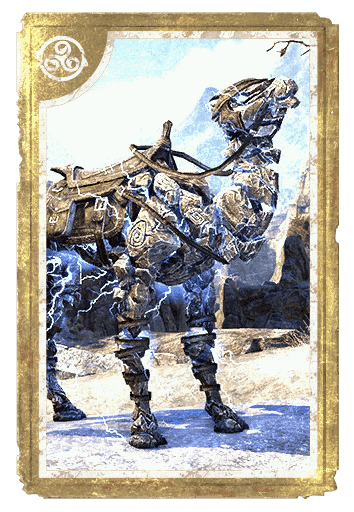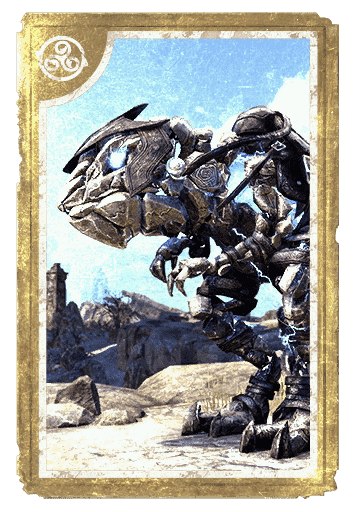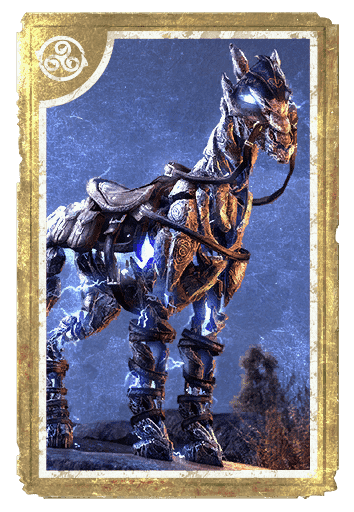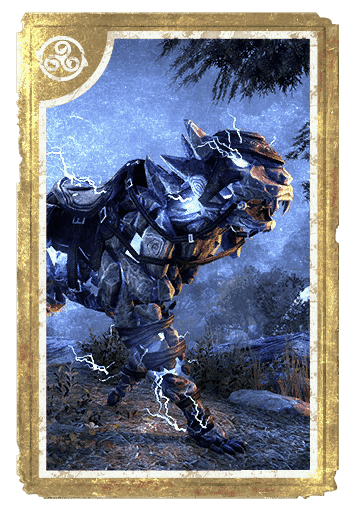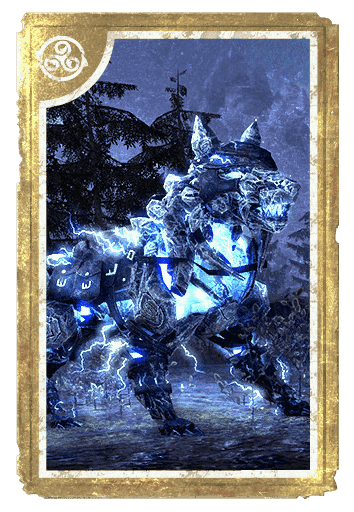 Crate

Seen: 79

(1.85%)

Reward 1

Seen: 0

(0.00%)

Reward 2

Seen: 3

(0.07%)

Reward 3

Seen: 0

(0.00%)

Reward 4

Seen: 0

(0.00%)

Reward 5

Seen: 76

(10.67%)

Crate

Seen: 9

(0.21%)

Reward 1

Seen: 0

(0.00%)

Reward 2

Seen: 0

(0.00%)

Reward 3

Seen: 0

(0.00%)

Reward 4

Seen: 0

(0.00%)

Reward 5

Seen: 9

(1.26%)

Crate

Seen: 15

(0.35%)

Reward 1

Seen: 0

(0.00%)

Reward 2

Seen: 0

(0.00%)

Reward 3

Seen: 0

(0.00%)

Reward 4

Seen: 0

(0.00%)

Reward 5

Seen: 15

(2.11%)

Crate

Seen: 12

(0.28%)

Reward 1

Seen: 0

(0.00%)

Reward 2

Seen: 1

(0.02%)

Reward 3

Seen: 0

(0.00%)

Reward 4

Seen: 0

(0.00%)

Reward 5

Seen: 11

(1.54%)

Crate

Seen: 16

(0.37%)

Reward 1

Seen: 0

(0.00%)

Reward 2

Seen: 0

(0.00%)

Reward 3

Seen: 0

(0.00%)

Reward 4

Seen: 0

(0.00%)

Reward 5

Seen: 16

(2.25%)

Crate

Seen: 13

(0.30%)

Reward 1

Seen: 0

(0.00%)

Reward 2

Seen: 2

(0.05%)

Reward 3

Seen: 0

(0.00%)

Reward 4

Seen: 0

(0.00%)

Reward 5

Seen: 11

(1.54%)

Crate

Seen: 14

(0.33%)

Reward 1

Seen: 0

(0.00%)

Reward 2

Seen: 0

(0.00%)

Reward 3

Seen: 0

(0.00%)

Reward 4

Seen: 0

(0.00%)

Reward 5

Seen: 14

(1.97%)
Legendary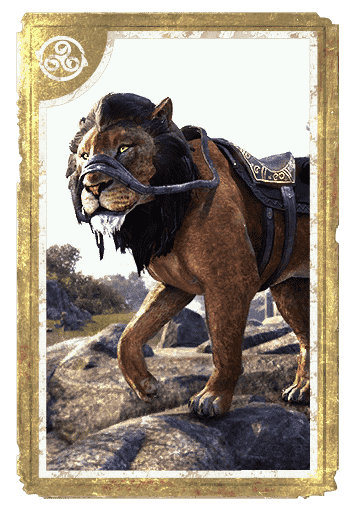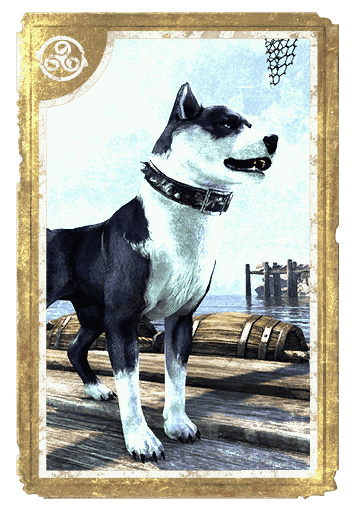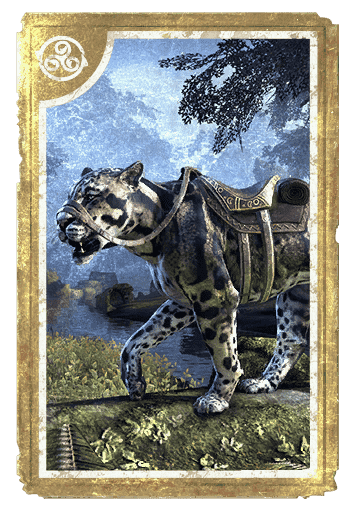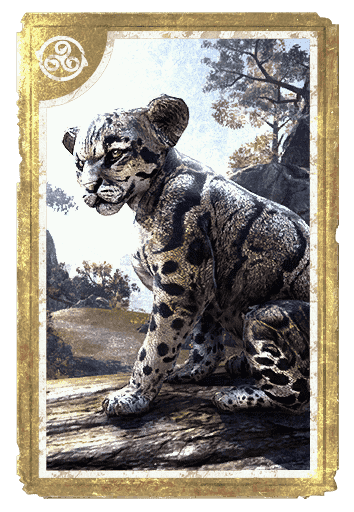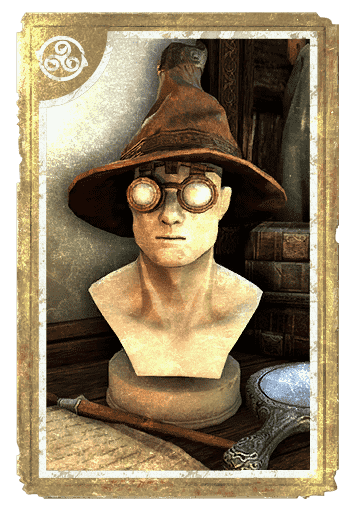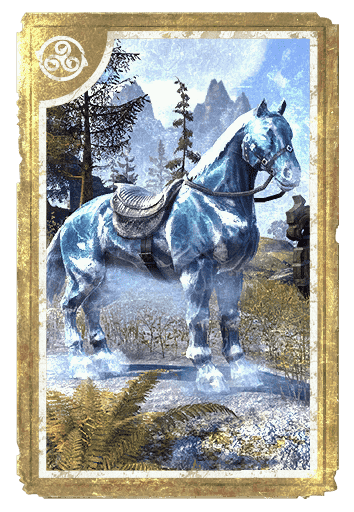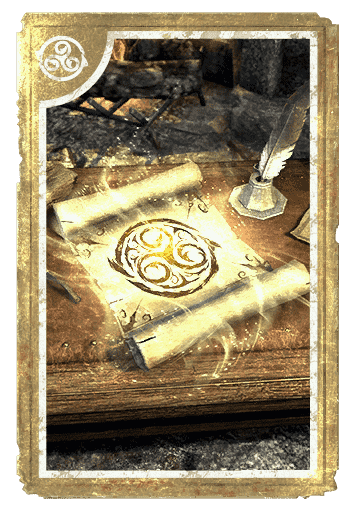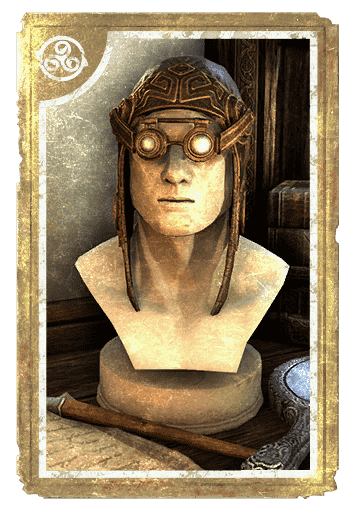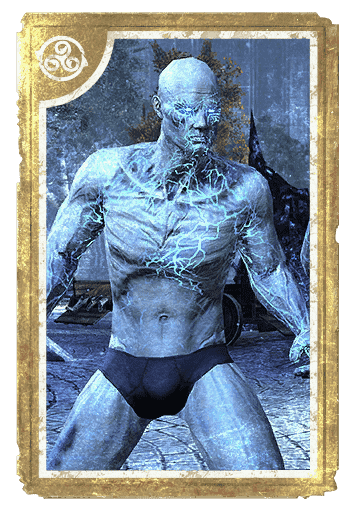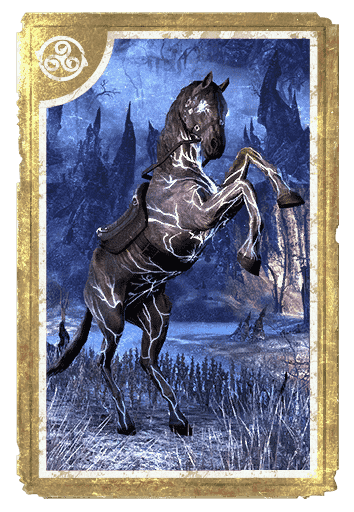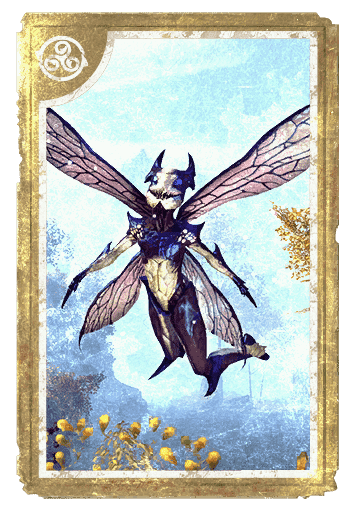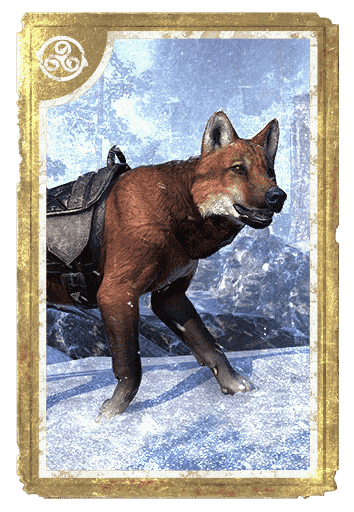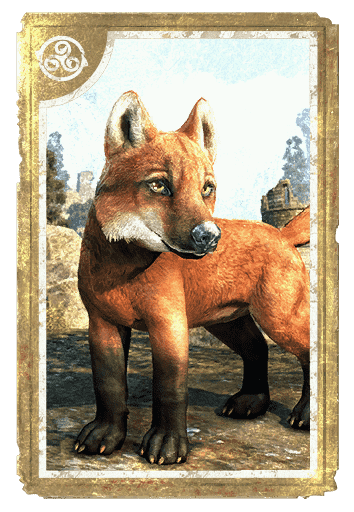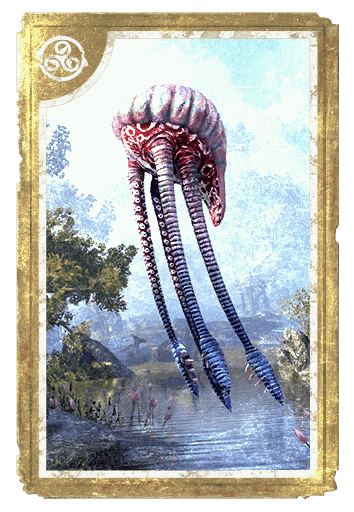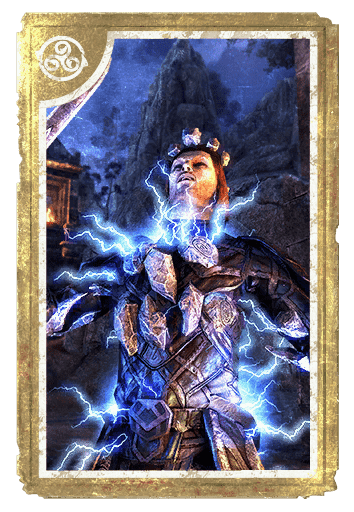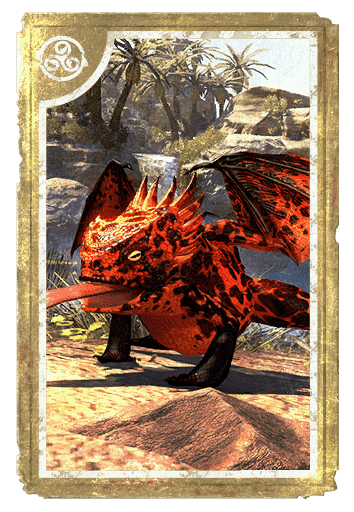 Crate

Seen: 548

(12.82%)

Reward 1

Seen: 69

(1.61%)

Reward 2

Seen: 285

(6.67%)

Reward 3

Seen: 0

(0.00%)

Reward 4

Seen: 0

(0.00%)

Reward 5

Seen: 211

(29.63%)

Crate

Seen: 36

(0.84%)

Reward 1

Seen: 3

(0.07%)

Reward 2

Seen: 18

(0.42%)

Reward 3

Seen: 0

(0.00%)

Reward 4

Seen: 0

(0.00%)

Reward 5

Seen: 15

(2.11%)

Crate

Seen: 47

(1.10%)

Reward 1

Seen: 10

(0.23%)

Reward 2

Seen: 19

(0.44%)

Reward 3

Seen: 0

(0.00%)

Reward 4

Seen: 0

(0.00%)

Reward 5

Seen: 18

(2.53%)

Crate

Seen: 32

(0.75%)

Reward 1

Seen: 5

(0.12%)

Reward 2

Seen: 17

(0.40%)

Reward 3

Seen: 0

(0.00%)

Reward 4

Seen: 0

(0.00%)

Reward 5

Seen: 10

(1.40%)

Crate

Seen: 35

(0.82%)

Reward 1

Seen: 4

(0.09%)

Reward 2

Seen: 18

(0.42%)

Reward 3

Seen: 0

(0.00%)

Reward 4

Seen: 0

(0.00%)

Reward 5

Seen: 13

(1.83%)

Crate

Seen: 32

(0.75%)

Reward 1

Seen: 5

(0.12%)

Reward 2

Seen: 19

(0.44%)

Reward 3

Seen: 0

(0.00%)

Reward 4

Seen: 0

(0.00%)

Reward 5

Seen: 8

(1.12%)

Crate

Seen: 22

(0.51%)

Reward 1

Seen: 5

(0.12%)

Reward 2

Seen: 8

(0.19%)

Reward 3

Seen: 0

(0.00%)

Reward 4

Seen: 0

(0.00%)

Reward 5

Seen: 9

(1.26%)

Crate

Seen: 32

(0.75%)

Reward 1

Seen: 5

(0.12%)

Reward 2

Seen: 10

(0.23%)

Reward 3

Seen: 0

(0.00%)

Reward 4

Seen: 0

(0.00%)

Reward 5

Seen: 17

(2.39%)

Crate

Seen: 36

(0.84%)

Reward 1

Seen: 1

(0.02%)

Reward 2

Seen: 18

(0.42%)

Reward 3

Seen: 0

(0.00%)

Reward 4

Seen: 0

(0.00%)

Reward 5

Seen: 17

(2.39%)

Crate

Seen: 36

(0.84%)

Reward 1

Seen: 4

(0.09%)

Reward 2

Seen: 20

(0.47%)

Reward 3

Seen: 0

(0.00%)

Reward 4

Seen: 0

(0.00%)

Reward 5

Seen: 12

(1.69%)

Crate

Seen: 33

(0.77%)

Reward 1

Seen: 2

(0.05%)

Reward 2

Seen: 18

(0.42%)

Reward 3

Seen: 0

(0.00%)

Reward 4

Seen: 0

(0.00%)

Reward 5

Seen: 13

(1.83%)

Crate

Seen: 34

(0.80%)

Reward 1

Seen: 5

(0.12%)

Reward 2

Seen: 15

(0.35%)

Reward 3

Seen: 0

(0.00%)

Reward 4

Seen: 0

(0.00%)

Reward 5

Seen: 14

(1.97%)

Crate

Seen: 36

(0.84%)

Reward 1

Seen: 3

(0.07%)

Reward 2

Seen: 19

(0.44%)

Reward 3

Seen: 0

(0.00%)

Reward 4

Seen: 0

(0.00%)

Reward 5

Seen: 14

(1.97%)

Crate

Seen: 31

(0.73%)

Reward 1

Seen: 5

(0.12%)

Reward 2

Seen: 18

(0.42%)

Reward 3

Seen: 0

(0.00%)

Reward 4

Seen: 0

(0.00%)

Reward 5

Seen: 8

(1.12%)

Crate

Seen: 47

(1.10%)

Reward 1

Seen: 5

(0.12%)

Reward 2

Seen: 23

(0.54%)

Reward 3

Seen: 0

(0.00%)

Reward 4

Seen: 0

(0.00%)

Reward 5

Seen: 19

(2.67%)

Crate

Seen: 37

(0.87%)

Reward 1

Seen: 4

(0.09%)

Reward 2

Seen: 22

(0.51%)

Reward 3

Seen: 0

(0.00%)

Reward 4

Seen: 0

(0.00%)

Reward 5

Seen: 11

(1.54%)

Crate

Seen: 39

(0.91%)

Reward 1

Seen: 3

(0.07%)

Reward 2

Seen: 23

(0.54%)

Reward 3

Seen: 0

(0.00%)

Reward 4

Seen: 0

(0.00%)

Reward 5

Seen: 13

(1.83%)
Epic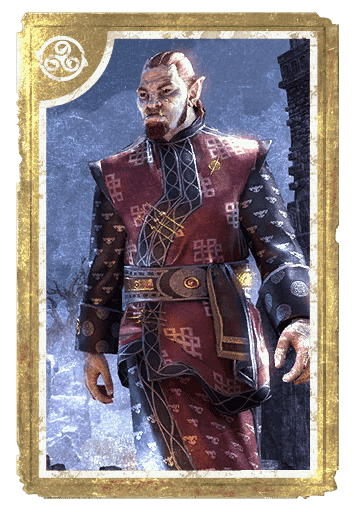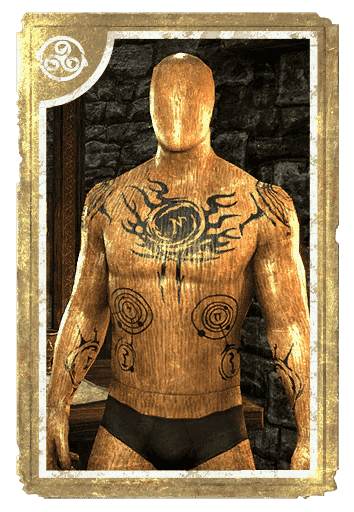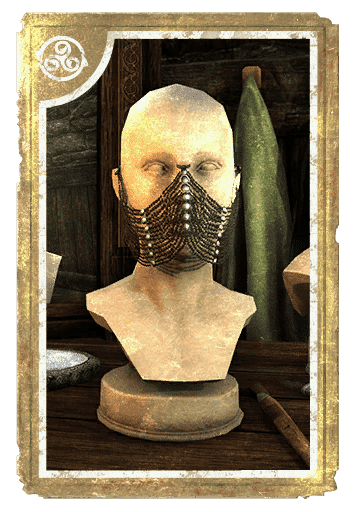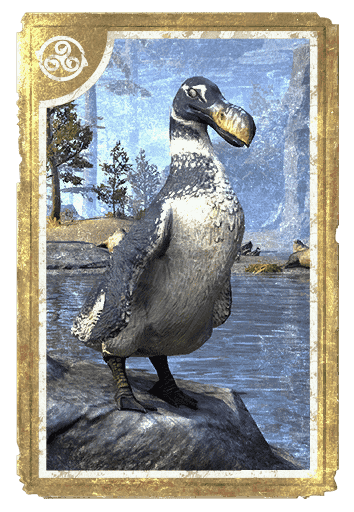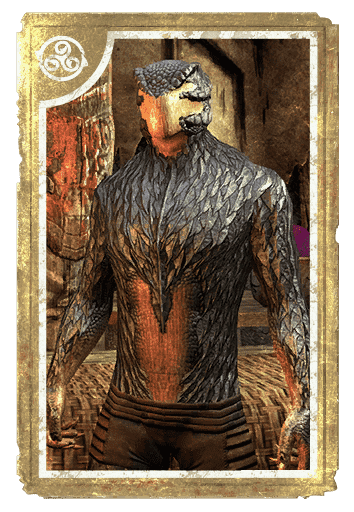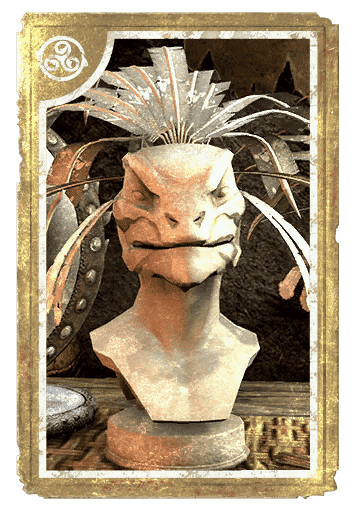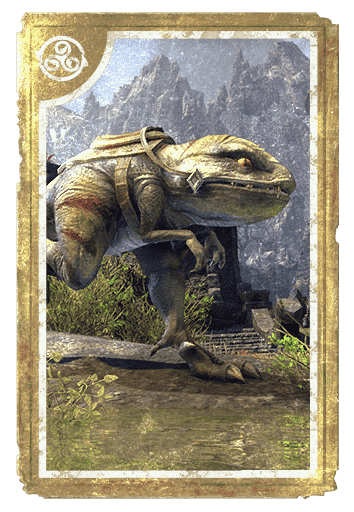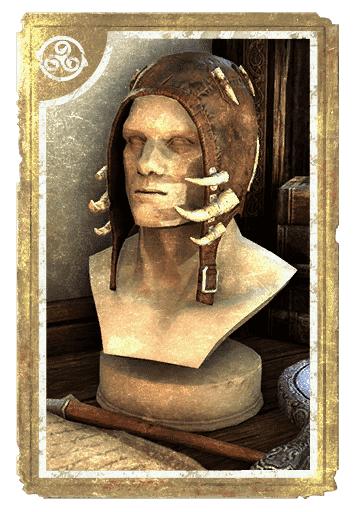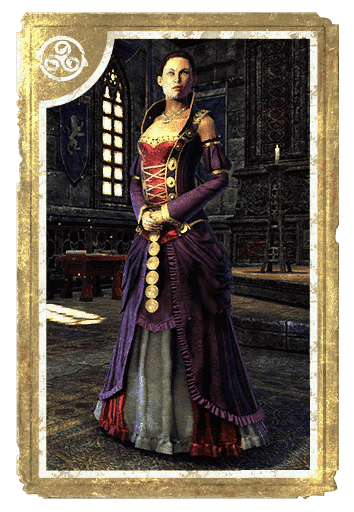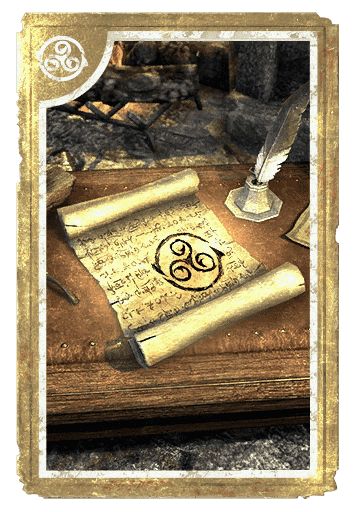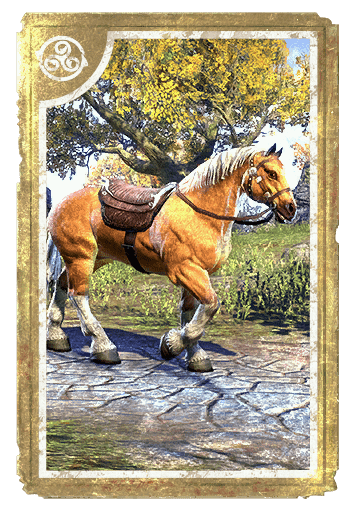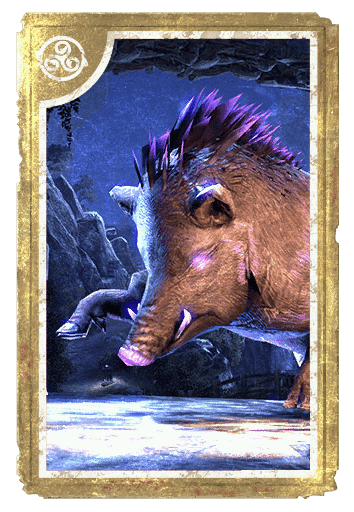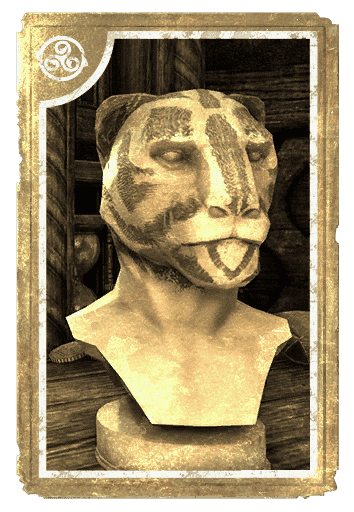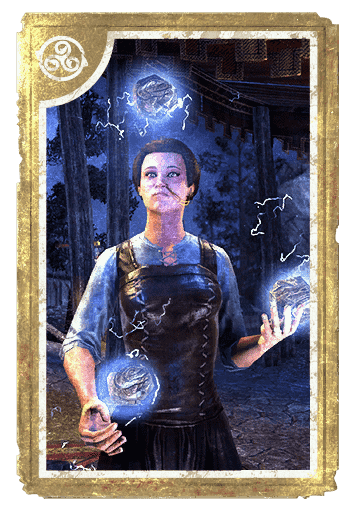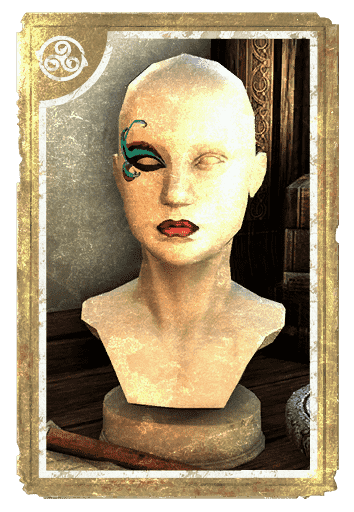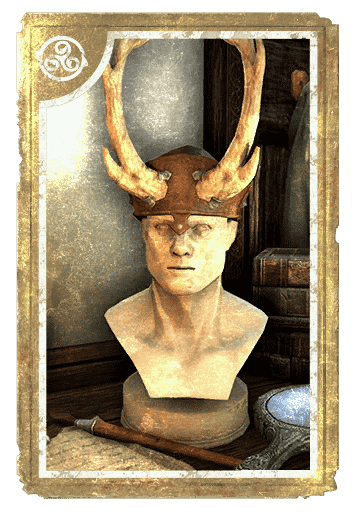 Crate

Seen: 844

(19.75%)

Reward 1

Seen: 130

(3.04%)

Reward 2

Seen: 353

(8.26%)

Reward 3

Seen: 0

(0.00%)

Reward 4

Seen: 0

(0.00%)

Reward 5

Seen: 425

(59.69%)

Crate

Seen: 62

(1.45%)

Reward 1

Seen: 9

(0.21%)

Reward 2

Seen: 17

(0.40%)

Reward 3

Seen: 0

(0.00%)

Reward 4

Seen: 0

(0.00%)

Reward 5

Seen: 36

(5.06%)

Crate

Seen: 56

(1.31%)

Reward 1

Seen: 7

(0.16%)

Reward 2

Seen: 28

(0.66%)

Reward 3

Seen: 0

(0.00%)

Reward 4

Seen: 0

(0.00%)

Reward 5

Seen: 21

(2.95%)

Crate

Seen: 54

(1.26%)

Reward 1

Seen: 5

(0.12%)

Reward 2

Seen: 22

(0.51%)

Reward 3

Seen: 0

(0.00%)

Reward 4

Seen: 0

(0.00%)

Reward 5

Seen: 27

(3.79%)

Crate

Seen: 57

(1.33%)

Reward 1

Seen: 8

(0.19%)

Reward 2

Seen: 15

(0.35%)

Reward 3

Seen: 0

(0.00%)

Reward 4

Seen: 0

(0.00%)

Reward 5

Seen: 34

(4.78%)

Crate

Seen: 50

(1.17%)

Reward 1

Seen: 5

(0.12%)

Reward 2

Seen: 27

(0.63%)

Reward 3

Seen: 0

(0.00%)

Reward 4

Seen: 0

(0.00%)

Reward 5

Seen: 18

(2.53%)

Crate

Seen: 56

(1.31%)

Reward 1

Seen: 11

(0.26%)

Reward 2

Seen: 18

(0.42%)

Reward 3

Seen: 0

(0.00%)

Reward 4

Seen: 0

(0.00%)

Reward 5

Seen: 28

(3.93%)

Crate

Seen: 47

(1.10%)

Reward 1

Seen: 8

(0.19%)

Reward 2

Seen: 26

(0.61%)

Reward 3

Seen: 0

(0.00%)

Reward 4

Seen: 0

(0.00%)

Reward 5

Seen: 13

(1.83%)

Crate

Seen: 72

(1.68%)

Reward 1

Seen: 12

(0.28%)

Reward 2

Seen: 24

(0.56%)

Reward 3

Seen: 0

(0.00%)

Reward 4

Seen: 0

(0.00%)

Reward 5

Seen: 36

(5.06%)

Crate

Seen: 61

(1.43%)

Reward 1

Seen: 5

(0.12%)

Reward 2

Seen: 21

(0.49%)

Reward 3

Seen: 0

(0.00%)

Reward 4

Seen: 0

(0.00%)

Reward 5

Seen: 35

(4.92%)

Crate

Seen: 55

(1.29%)

Reward 1

Seen: 9

(0.21%)

Reward 2

Seen: 21

(0.49%)

Reward 3

Seen: 0

(0.00%)

Reward 4

Seen: 0

(0.00%)

Reward 5

Seen: 25

(3.51%)

Crate

Seen: 65

(1.52%)

Reward 1

Seen: 3

(0.07%)

Reward 2

Seen: 29

(0.68%)

Reward 3

Seen: 0

(0.00%)

Reward 4

Seen: 0

(0.00%)

Reward 5

Seen: 33

(4.63%)

Crate

Seen: 70

(1.64%)

Reward 1

Seen: 10

(0.23%)

Reward 2

Seen: 27

(0.63%)

Reward 3

Seen: 0

(0.00%)

Reward 4

Seen: 0

(0.00%)

Reward 5

Seen: 33

(4.63%)

Crate

Seen: 50

(1.17%)

Reward 1

Seen: 11

(0.26%)

Reward 2

Seen: 19

(0.44%)

Reward 3

Seen: 0

(0.00%)

Reward 4

Seen: 0

(0.00%)

Reward 5

Seen: 21

(2.95%)

Crate

Seen: 42

(0.98%)

Reward 1

Seen: 7

(0.16%)

Reward 2

Seen: 17

(0.40%)

Reward 3

Seen: 0

(0.00%)

Reward 4

Seen: 0

(0.00%)

Reward 5

Seen: 18

(2.53%)

Crate

Seen: 54

(1.26%)

Reward 1

Seen: 12

(0.28%)

Reward 2

Seen: 18

(0.42%)

Reward 3

Seen: 0

(0.00%)

Reward 4

Seen: 0

(0.00%)

Reward 5

Seen: 24

(3.37%)

Crate

Seen: 55

(1.29%)

Reward 1

Seen: 8

(0.19%)

Reward 2

Seen: 24

(0.56%)

Reward 3

Seen: 0

(0.00%)

Reward 4

Seen: 0

(0.00%)

Reward 5

Seen: 23

(3.23%)
Superior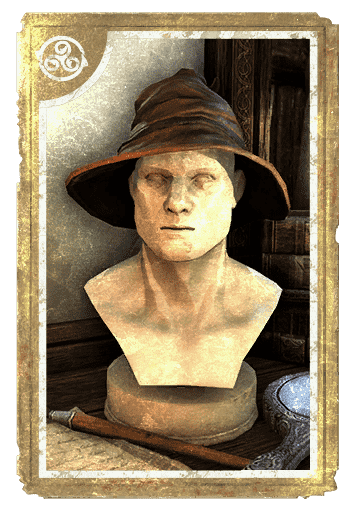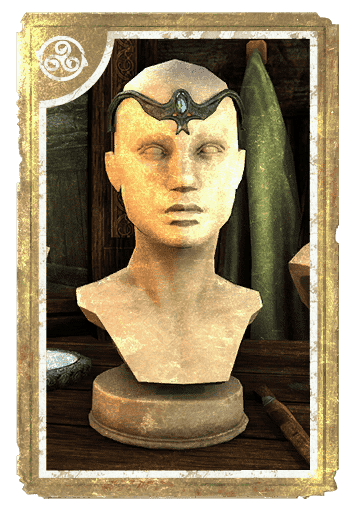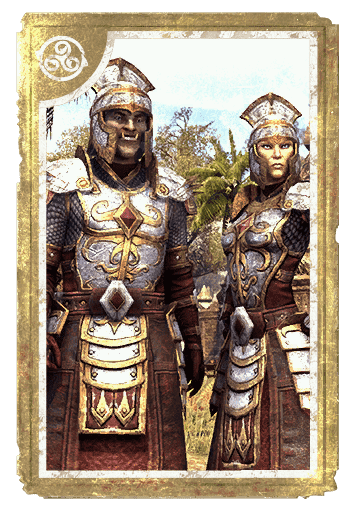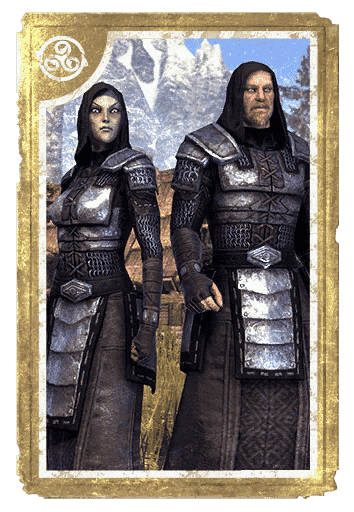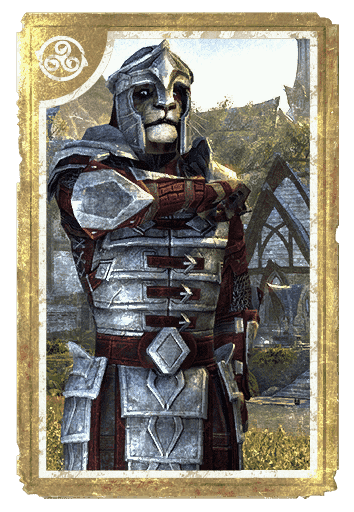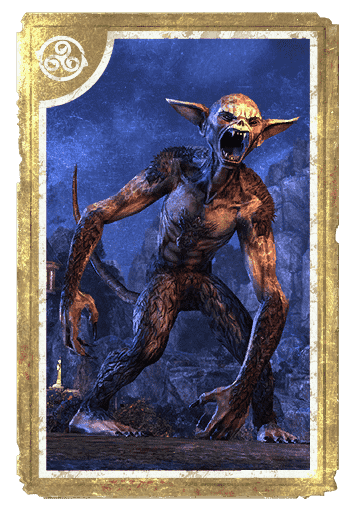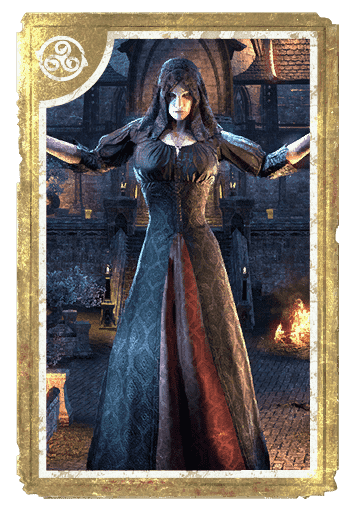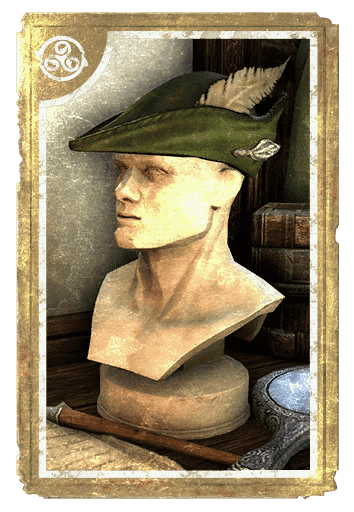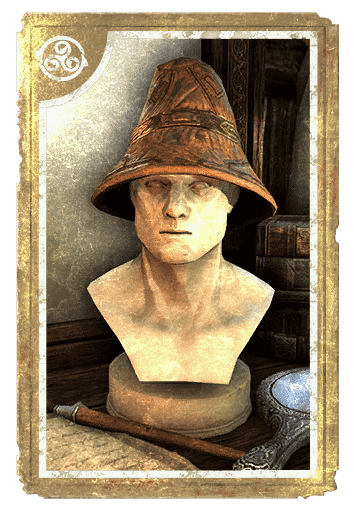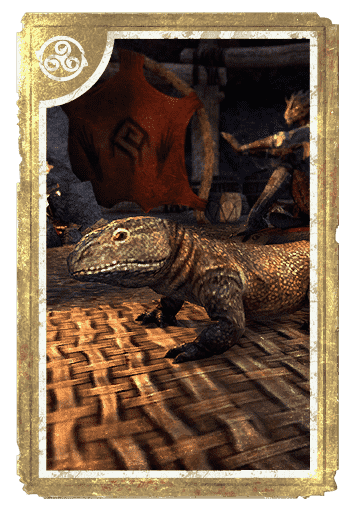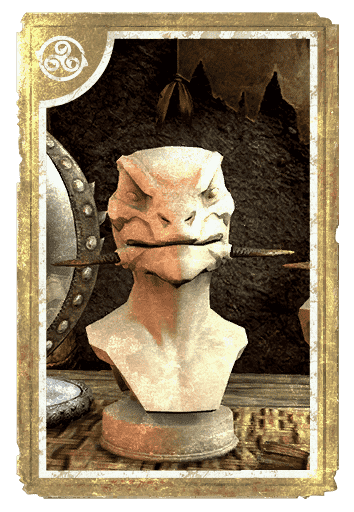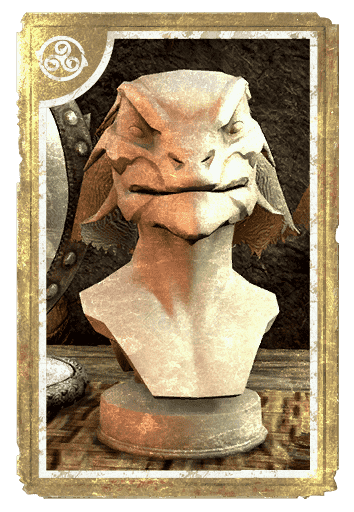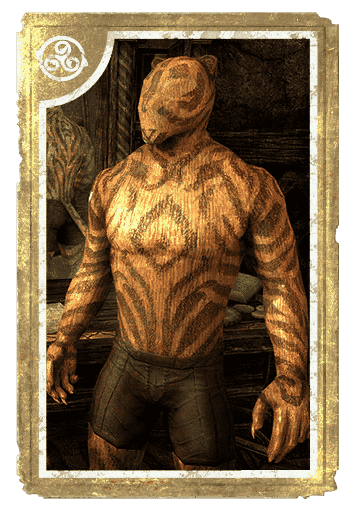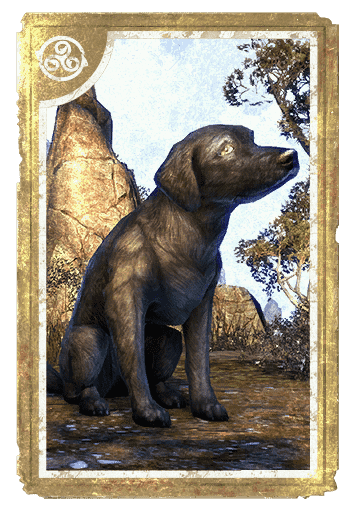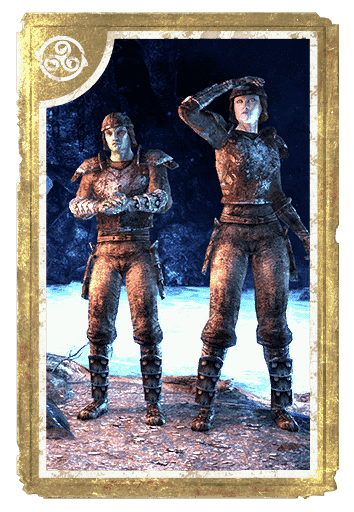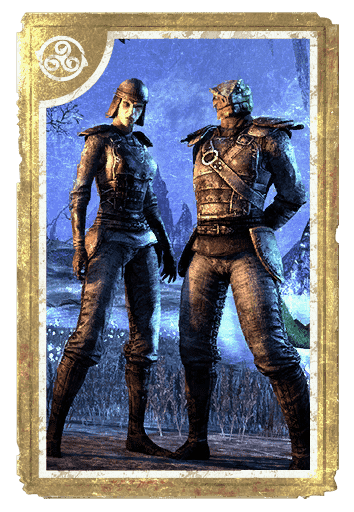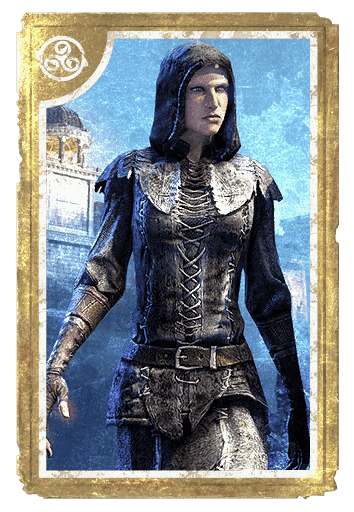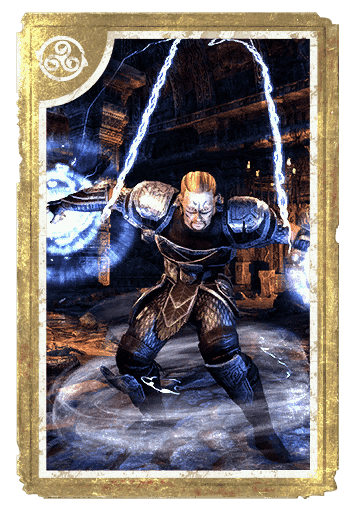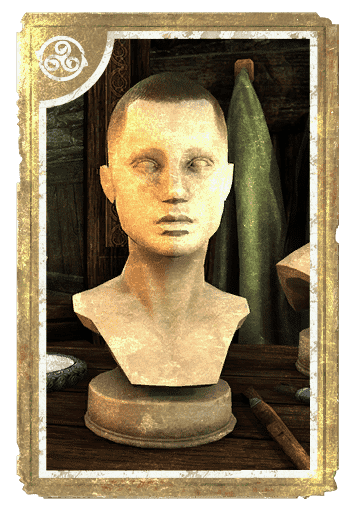 Crate

Seen: 3666

(85.79%)

Reward 1

Seen: 230

(5.38%)

Reward 2

Seen: 3632

(85.00%)

Reward 3

Seen: 0

(0.00%)

Reward 4

Seen: 0

(0.00%)

Reward 5

Seen: 0

(0.00%)

Crate

Seen: 203

(4.75%)

Reward 1

Seen: 15

(0.35%)

Reward 2

Seen: 189

(4.42%)

Reward 3

Seen: 0

(0.00%)

Reward 4

Seen: 0

(0.00%)

Reward 5

Seen: 0

(0.00%)

Crate

Seen: 213

(4.98%)

Reward 1

Seen: 16

(0.37%)

Reward 2

Seen: 198

(4.63%)

Reward 3

Seen: 0

(0.00%)

Reward 4

Seen: 0

(0.00%)

Reward 5

Seen: 0

(0.00%)

Crate

Seen: 212

(4.96%)

Reward 1

Seen: 10

(0.23%)

Reward 2

Seen: 203

(4.75%)

Reward 3

Seen: 0

(0.00%)

Reward 4

Seen: 0

(0.00%)

Reward 5

Seen: 0

(0.00%)

Crate

Seen: 211

(4.94%)

Reward 1

Seen: 12

(0.28%)

Reward 2

Seen: 199

(4.66%)

Reward 3

Seen: 0

(0.00%)

Reward 4

Seen: 0

(0.00%)

Reward 5

Seen: 0

(0.00%)

Crate

Seen: 210

(4.91%)

Reward 1

Seen: 9

(0.21%)

Reward 2

Seen: 201

(4.70%)

Reward 3

Seen: 0

(0.00%)

Reward 4

Seen: 0

(0.00%)

Reward 5

Seen: 0

(0.00%)

Crate

Seen: 178

(4.17%)

Reward 1

Seen: 9

(0.21%)

Reward 2

Seen: 169

(3.96%)

Reward 3

Seen: 0

(0.00%)

Reward 4

Seen: 0

(0.00%)

Reward 5

Seen: 0

(0.00%)

Crate

Seen: 226

(5.29%)

Reward 1

Seen: 14

(0.33%)

Reward 2

Seen: 213

(4.98%)

Reward 3

Seen: 0

(0.00%)

Reward 4

Seen: 0

(0.00%)

Reward 5

Seen: 0

(0.00%)

Crate

Seen: 187

(4.38%)

Reward 1

Seen: 11

(0.26%)

Reward 2

Seen: 177

(4.14%)

Reward 3

Seen: 0

(0.00%)

Reward 4

Seen: 0

(0.00%)

Reward 5

Seen: 0

(0.00%)

Crate

Seen: 221

(5.17%)

Reward 1

Seen: 13

(0.30%)

Reward 2

Seen: 209

(4.89%)

Reward 3

Seen: 0

(0.00%)

Reward 4

Seen: 0

(0.00%)

Reward 5

Seen: 0

(0.00%)

Crate

Seen: 192

(4.49%)

Reward 1

Seen: 13

(0.30%)

Reward 2

Seen: 180

(4.21%)

Reward 3

Seen: 0

(0.00%)

Reward 4

Seen: 0

(0.00%)

Reward 5

Seen: 0

(0.00%)

Crate

Seen: 233

(5.45%)

Reward 1

Seen: 14

(0.33%)

Reward 2

Seen: 219

(5.13%)

Reward 3

Seen: 0

(0.00%)

Reward 4

Seen: 0

(0.00%)

Reward 5

Seen: 0

(0.00%)

Crate

Seen: 197

(4.61%)

Reward 1

Seen: 14

(0.33%)

Reward 2

Seen: 184

(4.31%)

Reward 3

Seen: 0

(0.00%)

Reward 4

Seen: 0

(0.00%)

Reward 5

Seen: 0

(0.00%)

Crate

Seen: 200

(4.68%)

Reward 1

Seen: 9

(0.21%)

Reward 2

Seen: 191

(4.47%)

Reward 3

Seen: 0

(0.00%)

Reward 4

Seen: 0

(0.00%)

Reward 5

Seen: 0

(0.00%)

Crate

Seen: 209

(4.89%)

Reward 1

Seen: 7

(0.16%)

Reward 2

Seen: 202

(4.73%)

Reward 3

Seen: 0

(0.00%)

Reward 4

Seen: 0

(0.00%)

Reward 5

Seen: 0

(0.00%)

Crate

Seen: 201

(4.70%)

Reward 1

Seen: 8

(0.19%)

Reward 2

Seen: 193

(4.52%)

Reward 3

Seen: 0

(0.00%)

Reward 4

Seen: 0

(0.00%)

Reward 5

Seen: 0

(0.00%)

Crate

Seen: 186

(4.35%)

Reward 1

Seen: 17

(0.40%)

Reward 2

Seen: 169

(3.96%)

Reward 3

Seen: 0

(0.00%)

Reward 4

Seen: 0

(0.00%)

Reward 5

Seen: 0

(0.00%)

Crate

Seen: 213

(4.98%)

Reward 1

Seen: 11

(0.26%)

Reward 2

Seen: 202

(4.73%)

Reward 3

Seen: 0

(0.00%)

Reward 4

Seen: 0

(0.00%)

Reward 5

Seen: 0

(0.00%)

Crate

Seen: 183

(4.28%)

Reward 1

Seen: 15

(0.35%)

Reward 2

Seen: 168

(3.93%)

Reward 3

Seen: 0

(0.00%)

Reward 4

Seen: 0

(0.00%)

Reward 5

Seen: 0

(0.00%)

Crate

Seen: 178

(4.17%)

Reward 1

Seen: 13

(0.30%)

Reward 2

Seen: 166

(3.88%)

Reward 3

Seen: 0

(0.00%)

Reward 4

Seen: 0

(0.00%)

Reward 5

Seen: 0

(0.00%)
Fine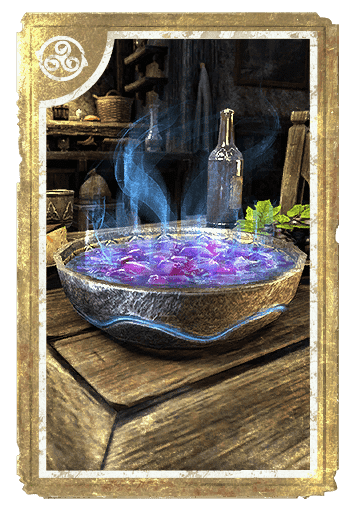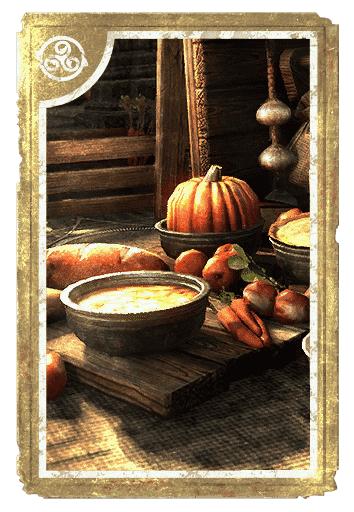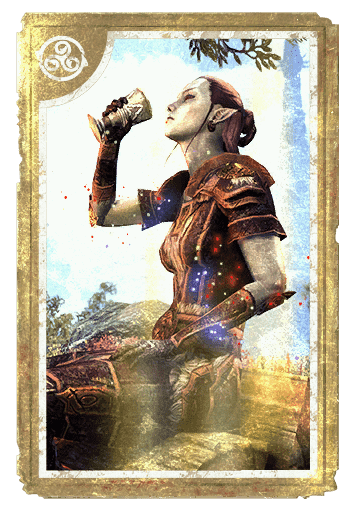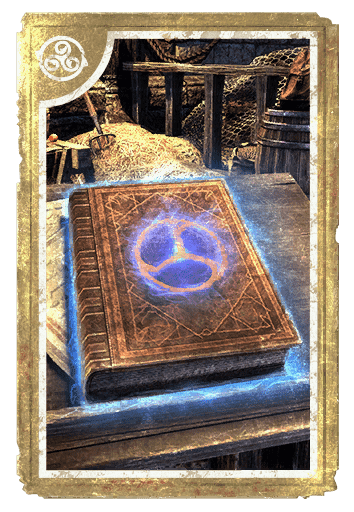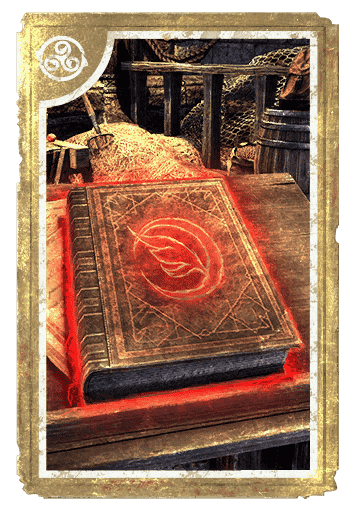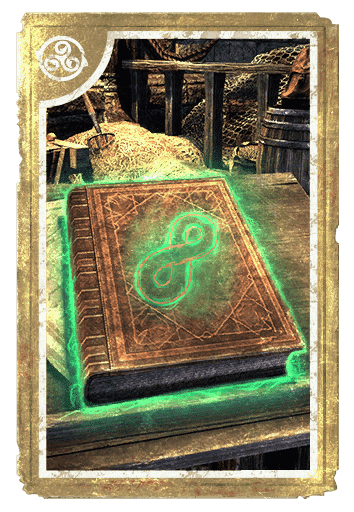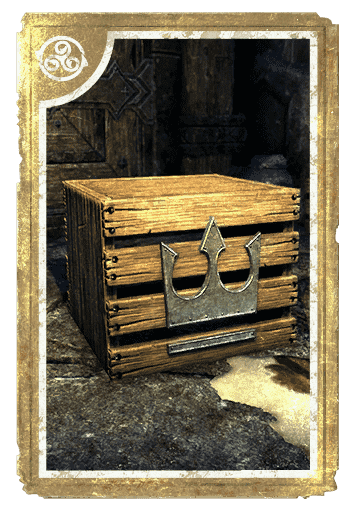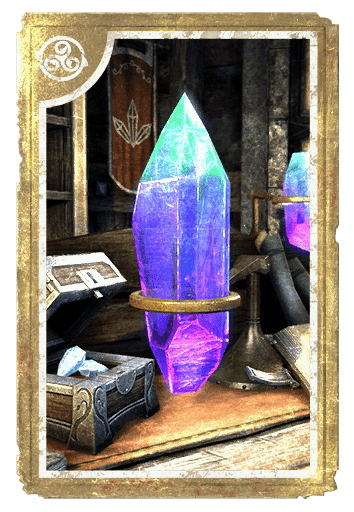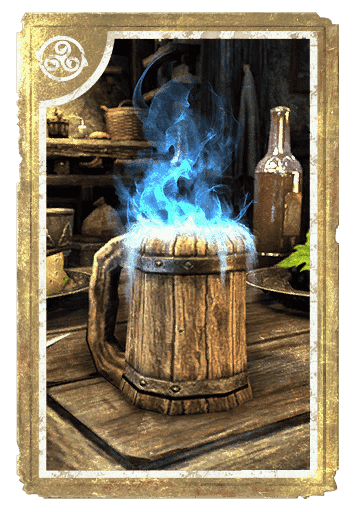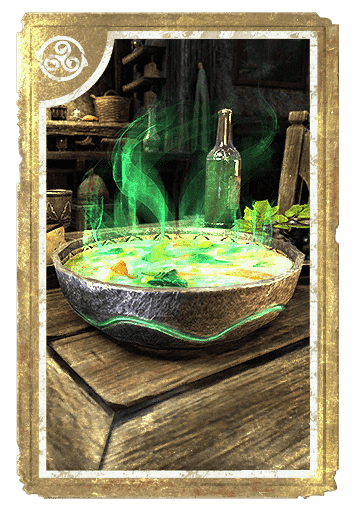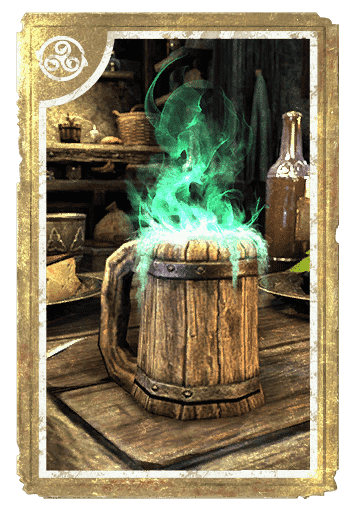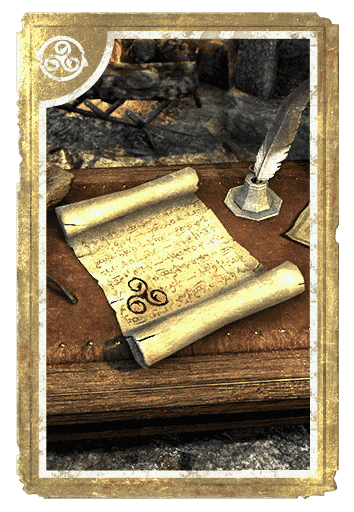 Crate

Seen: 3009

(70.42%)

Reward 1

Seen: 2281

(53.38%)

Reward 2

Seen: 0

(0.00%)

Reward 3

Seen: 1242

(29.07%)

Reward 4

Seen: 415

(9.71%)

Reward 5

Seen: 0

(0.00%)

Crate

Seen: 325

(7.61%)

Reward 1

Seen: 193

(4.52%)

Reward 2

Seen: 0

(0.00%)

Reward 3

Seen: 106

(2.48%)

Reward 4

Seen: 30

(0.70%)

Reward 5

Seen: 0

(0.00%)

Crate

Seen: 0

(0.00%)

Reward 1

Seen: 0

(0.00%)

Reward 2

Seen: 0

(0.00%)

Reward 3

Seen: 0

(0.00%)

Reward 4

Seen: 0

(0.00%)

Reward 5

Seen: 0

(0.00%)

Crate

Seen: 0

(0.00%)

Reward 1

Seen: 0

(0.00%)

Reward 2

Seen: 0

(0.00%)

Reward 3

Seen: 0

(0.00%)

Reward 4

Seen: 0

(0.00%)

Reward 5

Seen: 0

(0.00%)

Crate

Seen: 294

(6.88%)

Reward 1

Seen: 167

(3.91%)

Reward 2

Seen: 0

(0.00%)

Reward 3

Seen: 103

(2.41%)

Reward 4

Seen: 29

(0.68%)

Reward 5

Seen: 0

(0.00%)

Crate

Seen: 293

(6.86%)

Reward 1

Seen: 177

(4.14%)

Reward 2

Seen: 0

(0.00%)

Reward 3

Seen: 94

(2.20%)

Reward 4

Seen: 30

(0.70%)

Reward 5

Seen: 0

(0.00%)

Crate

Seen: 294

(6.88%)

Reward 1

Seen: 182

(4.26%)

Reward 2

Seen: 0

(0.00%)

Reward 3

Seen: 79

(1.85%)

Reward 4

Seen: 38

(0.89%)

Reward 5

Seen: 0

(0.00%)

Crate

Seen: 561

(13.13%)

Reward 1

Seen: 318

(7.44%)

Reward 2

Seen: 0

(0.00%)

Reward 3

Seen: 206

(4.82%)

Reward 4

Seen: 59

(1.38%)

Reward 5

Seen: 0

(0.00%)

Crate

Seen: 571

(13.36%)

Reward 1

Seen: 354

(8.28%)

Reward 2

Seen: 0

(0.00%)

Reward 3

Seen: 181

(4.24%)

Reward 4

Seen: 61

(1.43%)

Reward 5

Seen: 0

(0.00%)

Crate

Seen: 281

(6.58%)

Reward 1

Seen: 177

(4.14%)

Reward 2

Seen: 0

(0.00%)

Reward 3

Seen: 80

(1.87%)

Reward 4

Seen: 29

(0.68%)

Reward 5

Seen: 0

(0.00%)

Crate

Seen: 290

(6.79%)

Reward 1

Seen: 172

(4.03%)

Reward 2

Seen: 0

(0.00%)

Reward 3

Seen: 91

(2.13%)

Reward 4

Seen: 32

(0.75%)

Reward 5

Seen: 0

(0.00%)

Crate

Seen: 314

(7.35%)

Reward 1

Seen: 185

(4.33%)

Reward 2

Seen: 0

(0.00%)

Reward 3

Seen: 96

(2.25%)

Reward 4

Seen: 38

(0.89%)

Reward 5

Seen: 0

(0.00%)

Crate

Seen: 610

(14.28%)

Reward 1

Seen: 356

(8.33%)

Reward 2

Seen: 0

(0.00%)

Reward 3

Seen: 206

(4.82%)

Reward 4

Seen: 69

(1.61%)

Reward 5

Seen: 0

(0.00%)
Common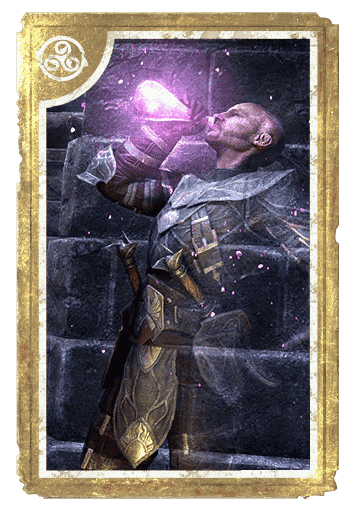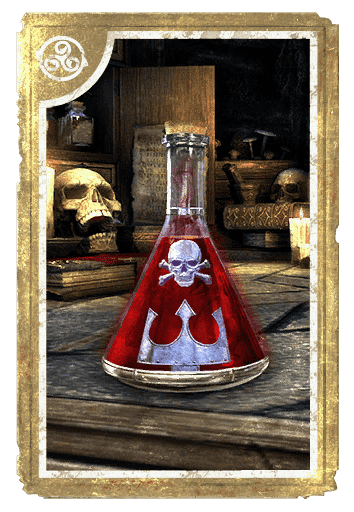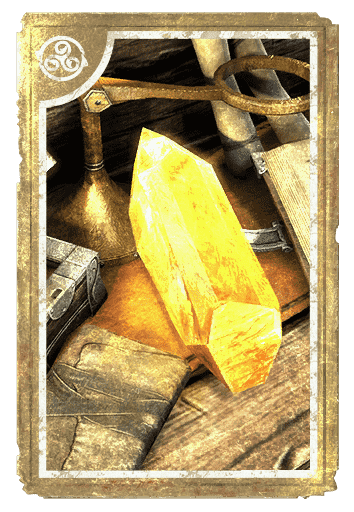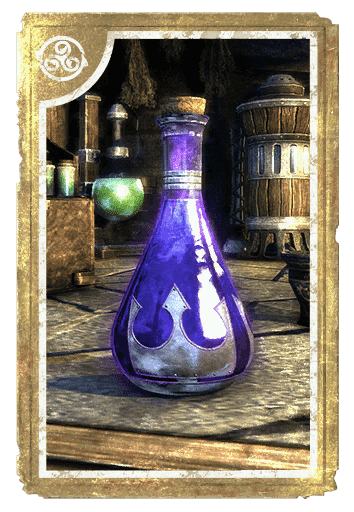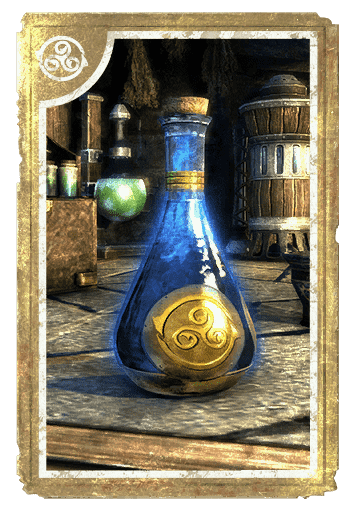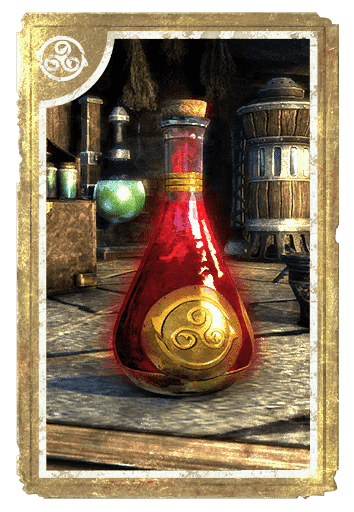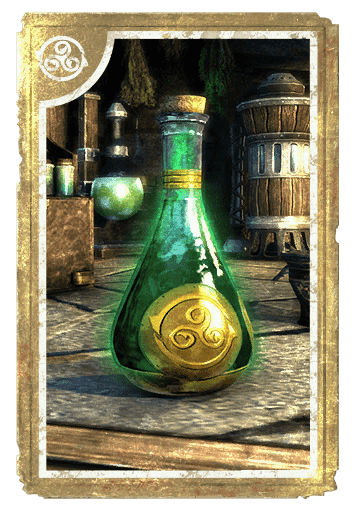 Crate

Seen: 4201

(98.32%)

Reward 1

Seen: 1563

(36.58%)

Reward 2

Seen: 0

(0.00%)

Reward 3

Seen: 3031

(70.93%)

Reward 4

Seen: 3858

(90.29%)

Reward 5

Seen: 0

(0.00%)

Crate

Seen: 1138

(26.63%)

Reward 1

Seen: 219

(5.13%)

Reward 2

Seen: 0

(0.00%)

Reward 3

Seen: 437

(10.23%)

Reward 4

Seen: 599

(14.02%)

Reward 5

Seen: 0

(0.00%)

Crate

Seen: 1114

(26.07%)

Reward 1

Seen: 222

(5.20%)

Reward 2

Seen: 0

(0.00%)

Reward 3

Seen: 443

(10.37%)

Reward 4

Seen: 556

(13.01%)

Reward 5

Seen: 0

(0.00%)

Crate

Seen: 1089

(25.49%)

Reward 1

Seen: 229

(5.36%)

Reward 2

Seen: 0

(0.00%)

Reward 3

Seen: 416

(9.74%)

Reward 4

Seen: 546

(12.78%)

Reward 5

Seen: 0

(0.00%)

Crate

Seen: 1069

(25.02%)

Reward 1

Seen: 216

(5.05%)

Reward 2

Seen: 0

(0.00%)

Reward 3

Seen: 423

(9.90%)

Reward 4

Seen: 515

(12.05%)

Reward 5

Seen: 0

(0.00%)

Crate

Seen: 1123

(26.28%)

Reward 1

Seen: 233

(5.45%)

Reward 2

Seen: 0

(0.00%)

Reward 3

Seen: 445

(10.41%)

Reward 4

Seen: 543

(12.71%)

Reward 5

Seen: 0

(0.00%)

Crate

Seen: 1105

(25.86%)

Reward 1

Seen: 219

(5.13%)

Reward 2

Seen: 0

(0.00%)

Reward 3

Seen: 451

(10.55%)

Reward 4

Seen: 524

(12.26%)

Reward 5

Seen: 0

(0.00%)

Crate

Seen: 1124

(26.30%)

Reward 1

Seen: 225

(5.27%)

Reward 2

Seen: 0

(0.00%)

Reward 3

Seen: 416

(9.74%)

Reward 4

Seen: 575

(13.46%)

Reward 5

Seen: 0

(0.00%)