Storm Atronach Crates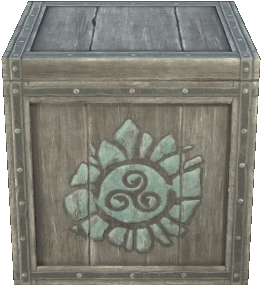 Crown Crates
Crown Crate Tracker users have recorded the following.
9,911 crates
39,644 cards
1,688 cards
17.03% chance
Drop Rates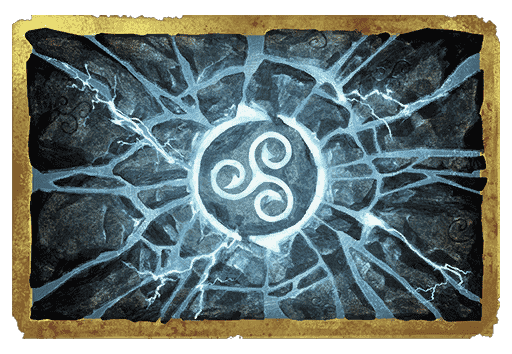 Reward numbers do not indicate the order of your cards. Card positions are randomized when you open a crate.
The Bonus card for this crate is Reward 5. It always appears in the middle if you've earned one.
Crate

Possible

Reward 1

Impossible

Reward 2

Possible

Reward 3

Impossible

Reward 4

Impossible

Bonus card

Possible

Crate

Possible

Reward 1

Possible

Reward 2

Possible

Reward 3

Impossible

Reward 4

Impossible

Bonus card

Possible

Crate

Possible

Reward 1

Possible

Reward 2

Possible

Reward 3

Impossible

Reward 4

Impossible

Bonus card

Possible

Crate

Possible

Reward 1

Possible

Reward 2

Possible

Reward 3

Impossible

Reward 4

Impossible

Bonus card

Impossible

Crate

Possible

Reward 1

Possible

Reward 2

Impossible

Reward 3

Possible

Reward 4

Possible

Bonus card

Impossible

Crate

Possible

Reward 1

Possible

Reward 2

Impossible

Reward 3

Possible

Reward 4

Possible

Bonus card

Impossible
Apex
Crate

Seen: 219

(2.21%)

Reward 1

Seen: 0

(0.00%)

Reward 2

Seen: 8

(0.08%)

Reward 3

Seen: 0

(0.00%)

Reward 4

Seen: 0

(0.00%)

Bonus card

Seen: 211

(12.50%)

Crate

Seen: 38

(0.38%)

Reward 1

Seen: 0

(0.00%)

Reward 2

Seen: 0

(0.00%)

Reward 3

Seen: 0

(0.00%)

Reward 4

Seen: 0

(0.00%)

Bonus card

Seen: 38

(2.25%)

Crate

Seen: 35

(0.35%)

Reward 1

Seen: 0

(0.00%)

Reward 2

Seen: 1

(0.01%)

Reward 3

Seen: 0

(0.00%)

Reward 4

Seen: 0

(0.00%)

Bonus card

Seen: 34

(2.01%)

Crate

Seen: 36

(0.36%)

Reward 1

Seen: 0

(0.00%)

Reward 2

Seen: 1

(0.01%)

Reward 3

Seen: 0

(0.00%)

Reward 4

Seen: 0

(0.00%)

Bonus card

Seen: 35

(2.07%)

Crate

Seen: 37

(0.37%)

Reward 1

Seen: 0

(0.00%)

Reward 2

Seen: 1

(0.01%)

Reward 3

Seen: 0

(0.00%)

Reward 4

Seen: 0

(0.00%)

Bonus card

Seen: 36

(2.13%)

Crate

Seen: 35

(0.35%)

Reward 1

Seen: 0

(0.00%)

Reward 2

Seen: 2

(0.02%)

Reward 3

Seen: 0

(0.00%)

Reward 4

Seen: 0

(0.00%)

Bonus card

Seen: 33

(1.95%)

Crate

Seen: 38

(0.38%)

Reward 1

Seen: 0

(0.00%)

Reward 2

Seen: 3

(0.03%)

Reward 3

Seen: 0

(0.00%)

Reward 4

Seen: 0

(0.00%)

Bonus card

Seen: 35

(2.07%)
Legendary
Crate

Seen: 1270

(12.81%)

Reward 1

Seen: 158

(1.59%)

Reward 2

Seen: 669

(6.75%)

Reward 3

Seen: 0

(0.00%)

Reward 4

Seen: 0

(0.00%)

Bonus card

Seen: 484

(28.67%)

Crate

Seen: 75

(0.76%)

Reward 1

Seen: 9

(0.09%)

Reward 2

Seen: 38

(0.38%)

Reward 3

Seen: 0

(0.00%)

Reward 4

Seen: 0

(0.00%)

Bonus card

Seen: 28

(1.66%)

Crate

Seen: 89

(0.90%)

Reward 1

Seen: 16

(0.16%)

Reward 2

Seen: 40

(0.40%)

Reward 3

Seen: 0

(0.00%)

Reward 4

Seen: 0

(0.00%)

Bonus card

Seen: 33

(1.95%)

Crate

Seen: 84

(0.85%)

Reward 1

Seen: 9

(0.09%)

Reward 2

Seen: 45

(0.45%)

Reward 3

Seen: 0

(0.00%)

Reward 4

Seen: 0

(0.00%)

Bonus card

Seen: 30

(1.78%)

Crate

Seen: 91

(0.92%)

Reward 1

Seen: 11

(0.11%)

Reward 2

Seen: 45

(0.45%)

Reward 3

Seen: 0

(0.00%)

Reward 4

Seen: 0

(0.00%)

Bonus card

Seen: 35

(2.07%)

Crate

Seen: 70

(0.71%)

Reward 1

Seen: 13

(0.13%)

Reward 2

Seen: 37

(0.37%)

Reward 3

Seen: 0

(0.00%)

Reward 4

Seen: 0

(0.00%)

Bonus card

Seen: 20

(1.18%)

Crate

Seen: 58

(0.59%)

Reward 1

Seen: 11

(0.11%)

Reward 2

Seen: 28

(0.28%)

Reward 3

Seen: 0

(0.00%)

Reward 4

Seen: 0

(0.00%)

Bonus card

Seen: 19

(1.13%)

Crate

Seen: 83

(0.84%)

Reward 1

Seen: 9

(0.09%)

Reward 2

Seen: 40

(0.40%)

Reward 3

Seen: 0

(0.00%)

Reward 4

Seen: 0

(0.00%)

Bonus card

Seen: 34

(2.01%)

Crate

Seen: 83

(0.84%)

Reward 1

Seen: 4

(0.04%)

Reward 2

Seen: 47

(0.47%)

Reward 3

Seen: 0

(0.00%)

Reward 4

Seen: 0

(0.00%)

Bonus card

Seen: 32

(1.90%)

Crate

Seen: 86

(0.87%)

Reward 1

Seen: 9

(0.09%)

Reward 2

Seen: 49

(0.49%)

Reward 3

Seen: 0

(0.00%)

Reward 4

Seen: 0

(0.00%)

Bonus card

Seen: 28

(1.66%)

Crate

Seen: 86

(0.87%)

Reward 1

Seen: 7

(0.07%)

Reward 2

Seen: 40

(0.40%)

Reward 3

Seen: 0

(0.00%)

Reward 4

Seen: 0

(0.00%)

Bonus card

Seen: 40

(2.37%)

Crate

Seen: 79

(0.80%)

Reward 1

Seen: 11

(0.11%)

Reward 2

Seen: 41

(0.41%)

Reward 3

Seen: 0

(0.00%)

Reward 4

Seen: 0

(0.00%)

Bonus card

Seen: 27

(1.60%)

Crate

Seen: 82

(0.83%)

Reward 1

Seen: 8

(0.08%)

Reward 2

Seen: 39

(0.39%)

Reward 3

Seen: 0

(0.00%)

Reward 4

Seen: 0

(0.00%)

Bonus card

Seen: 35

(2.07%)

Crate

Seen: 83

(0.84%)

Reward 1

Seen: 12

(0.12%)

Reward 2

Seen: 40

(0.40%)

Reward 3

Seen: 0

(0.00%)

Reward 4

Seen: 0

(0.00%)

Bonus card

Seen: 31

(1.84%)

Crate

Seen: 93

(0.94%)

Reward 1

Seen: 12

(0.12%)

Reward 2

Seen: 45

(0.45%)

Reward 3

Seen: 0

(0.00%)

Reward 4

Seen: 0

(0.00%)

Bonus card

Seen: 36

(2.13%)

Crate

Seen: 76

(0.77%)

Reward 1

Seen: 6

(0.06%)

Reward 2

Seen: 44

(0.44%)

Reward 3

Seen: 0

(0.00%)

Reward 4

Seen: 0

(0.00%)

Bonus card

Seen: 26

(1.54%)

Crate

Seen: 92

(0.93%)

Reward 1

Seen: 11

(0.11%)

Reward 2

Seen: 51

(0.51%)

Reward 3

Seen: 0

(0.00%)

Reward 4

Seen: 0

(0.00%)

Bonus card

Seen: 30

(1.78%)
Epic
Crate

Seen: 1966

(19.84%)

Reward 1

Seen: 314

(3.17%)

Reward 2

Seen: 788

(7.95%)

Reward 3

Seen: 0

(0.00%)

Reward 4

Seen: 0

(0.00%)

Bonus card

Seen: 993

(58.83%)

Crate

Seen: 138

(1.39%)

Reward 1

Seen: 20

(0.20%)

Reward 2

Seen: 36

(0.36%)

Reward 3

Seen: 0

(0.00%)

Reward 4

Seen: 0

(0.00%)

Bonus card

Seen: 82

(4.86%)

Crate

Seen: 119

(1.20%)

Reward 1

Seen: 15

(0.15%)

Reward 2

Seen: 55

(0.55%)

Reward 3

Seen: 0

(0.00%)

Reward 4

Seen: 0

(0.00%)

Bonus card

Seen: 49

(2.90%)

Crate

Seen: 136

(1.37%)

Reward 1

Seen: 21

(0.21%)

Reward 2

Seen: 46

(0.46%)

Reward 3

Seen: 0

(0.00%)

Reward 4

Seen: 0

(0.00%)

Bonus card

Seen: 69

(4.09%)

Crate

Seen: 117

(1.18%)

Reward 1

Seen: 20

(0.20%)

Reward 2

Seen: 33

(0.33%)

Reward 3

Seen: 0

(0.00%)

Reward 4

Seen: 0

(0.00%)

Bonus card

Seen: 66

(3.91%)

Crate

Seen: 136

(1.37%)

Reward 1

Seen: 19

(0.19%)

Reward 2

Seen: 63

(0.64%)

Reward 3

Seen: 0

(0.00%)

Reward 4

Seen: 0

(0.00%)

Bonus card

Seen: 54

(3.20%)

Crate

Seen: 122

(1.23%)

Reward 1

Seen: 23

(0.23%)

Reward 2

Seen: 44

(0.44%)

Reward 3

Seen: 0

(0.00%)

Reward 4

Seen: 0

(0.00%)

Bonus card

Seen: 56

(3.32%)

Crate

Seen: 124

(1.25%)

Reward 1

Seen: 17

(0.17%)

Reward 2

Seen: 53

(0.53%)

Reward 3

Seen: 0

(0.00%)

Reward 4

Seen: 0

(0.00%)

Bonus card

Seen: 54

(3.20%)

Crate

Seen: 136

(1.37%)

Reward 1

Seen: 23

(0.23%)

Reward 2

Seen: 46

(0.46%)

Reward 3

Seen: 0

(0.00%)

Reward 4

Seen: 0

(0.00%)

Bonus card

Seen: 67

(3.97%)

Crate

Seen: 129

(1.30%)

Reward 1

Seen: 15

(0.15%)

Reward 2

Seen: 45

(0.45%)

Reward 3

Seen: 0

(0.00%)

Reward 4

Seen: 0

(0.00%)

Bonus card

Seen: 69

(4.09%)

Crate

Seen: 153

(1.54%)

Reward 1

Seen: 29

(0.29%)

Reward 2

Seen: 67

(0.68%)

Reward 3

Seen: 0

(0.00%)

Reward 4

Seen: 0

(0.00%)

Bonus card

Seen: 57

(3.38%)

Crate

Seen: 144

(1.45%)

Reward 1

Seen: 15

(0.15%)

Reward 2

Seen: 55

(0.55%)

Reward 3

Seen: 0

(0.00%)

Reward 4

Seen: 0

(0.00%)

Bonus card

Seen: 75

(4.44%)

Crate

Seen: 141

(1.42%)

Reward 1

Seen: 22

(0.22%)

Reward 2

Seen: 50

(0.50%)

Reward 3

Seen: 0

(0.00%)

Reward 4

Seen: 0

(0.00%)

Bonus card

Seen: 69

(4.09%)

Crate

Seen: 134

(1.35%)

Reward 1

Seen: 25

(0.25%)

Reward 2

Seen: 53

(0.53%)

Reward 3

Seen: 0

(0.00%)

Reward 4

Seen: 0

(0.00%)

Bonus card

Seen: 58

(3.44%)

Crate

Seen: 102

(1.03%)

Reward 1

Seen: 13

(0.13%)

Reward 2

Seen: 40

(0.40%)

Reward 3

Seen: 0

(0.00%)

Reward 4

Seen: 0

(0.00%)

Bonus card

Seen: 49

(2.90%)

Crate

Seen: 124

(1.25%)

Reward 1

Seen: 20

(0.20%)

Reward 2

Seen: 50

(0.50%)

Reward 3

Seen: 0

(0.00%)

Reward 4

Seen: 0

(0.00%)

Bonus card

Seen: 54

(3.20%)

Crate

Seen: 134

(1.35%)

Reward 1

Seen: 17

(0.17%)

Reward 2

Seen: 52

(0.52%)

Reward 3

Seen: 0

(0.00%)

Reward 4

Seen: 0

(0.00%)

Bonus card

Seen: 65

(3.85%)
Superior
Crate

Seen: 8516

(85.92%)

Reward 1

Seen: 496

(5.00%)

Reward 2

Seen: 8446

(85.22%)

Reward 3

Seen: 0

(0.00%)

Reward 4

Seen: 0

(0.00%)

Bonus card

Seen: 0

(0.00%)

Crate

Seen: 475

(4.79%)

Reward 1

Seen: 32

(0.32%)

Reward 2

Seen: 444

(4.48%)

Reward 3

Seen: 0

(0.00%)

Reward 4

Seen: 0

(0.00%)

Bonus card

Seen: 0

(0.00%)

Crate

Seen: 470

(4.74%)

Reward 1

Seen: 27

(0.27%)

Reward 2

Seen: 445

(4.49%)

Reward 3

Seen: 0

(0.00%)

Reward 4

Seen: 0

(0.00%)

Bonus card

Seen: 0

(0.00%)

Crate

Seen: 444

(4.48%)

Reward 1

Seen: 21

(0.21%)

Reward 2

Seen: 425

(4.29%)

Reward 3

Seen: 0

(0.00%)

Reward 4

Seen: 0

(0.00%)

Bonus card

Seen: 0

(0.00%)

Crate

Seen: 472

(4.76%)

Reward 1

Seen: 25

(0.25%)

Reward 2

Seen: 448

(4.52%)

Reward 3

Seen: 0

(0.00%)

Reward 4

Seen: 0

(0.00%)

Bonus card

Seen: 0

(0.00%)

Crate

Seen: 476

(4.80%)

Reward 1

Seen: 25

(0.25%)

Reward 2

Seen: 451

(4.55%)

Reward 3

Seen: 0

(0.00%)

Reward 4

Seen: 0

(0.00%)

Bonus card

Seen: 0

(0.00%)

Crate

Seen: 431

(4.35%)

Reward 1

Seen: 22

(0.22%)

Reward 2

Seen: 409

(4.13%)

Reward 3

Seen: 0

(0.00%)

Reward 4

Seen: 0

(0.00%)

Bonus card

Seen: 0

(0.00%)

Crate

Seen: 516

(5.21%)

Reward 1

Seen: 35

(0.35%)

Reward 2

Seen: 483

(4.87%)

Reward 3

Seen: 0

(0.00%)

Reward 4

Seen: 0

(0.00%)

Bonus card

Seen: 0

(0.00%)

Crate

Seen: 467

(4.71%)

Reward 1

Seen: 24

(0.24%)

Reward 2

Seen: 444

(4.48%)

Reward 3

Seen: 0

(0.00%)

Reward 4

Seen: 0

(0.00%)

Bonus card

Seen: 0

(0.00%)

Crate

Seen: 464

(4.68%)

Reward 1

Seen: 25

(0.25%)

Reward 2

Seen: 441

(4.45%)

Reward 3

Seen: 0

(0.00%)

Reward 4

Seen: 0

(0.00%)

Bonus card

Seen: 0

(0.00%)

Crate

Seen: 451

(4.55%)

Reward 1

Seen: 30

(0.30%)

Reward 2

Seen: 422

(4.26%)

Reward 3

Seen: 0

(0.00%)

Reward 4

Seen: 0

(0.00%)

Bonus card

Seen: 0

(0.00%)

Crate

Seen: 523

(5.28%)

Reward 1

Seen: 24

(0.24%)

Reward 2

Seen: 500

(5.04%)

Reward 3

Seen: 0

(0.00%)

Reward 4

Seen: 0

(0.00%)

Bonus card

Seen: 0

(0.00%)

Crate

Seen: 465

(4.69%)

Reward 1

Seen: 26

(0.26%)

Reward 2

Seen: 440

(4.44%)

Reward 3

Seen: 0

(0.00%)

Reward 4

Seen: 0

(0.00%)

Bonus card

Seen: 0

(0.00%)

Crate

Seen: 468

(4.72%)

Reward 1

Seen: 22

(0.22%)

Reward 2

Seen: 446

(4.50%)

Reward 3

Seen: 0

(0.00%)

Reward 4

Seen: 0

(0.00%)

Bonus card

Seen: 0

(0.00%)

Crate

Seen: 452

(4.56%)

Reward 1

Seen: 17

(0.17%)

Reward 2

Seen: 435

(4.39%)

Reward 3

Seen: 0

(0.00%)

Reward 4

Seen: 0

(0.00%)

Bonus card

Seen: 0

(0.00%)

Crate

Seen: 467

(4.71%)

Reward 1

Seen: 16

(0.16%)

Reward 2

Seen: 452

(4.56%)

Reward 3

Seen: 0

(0.00%)

Reward 4

Seen: 0

(0.00%)

Bonus card

Seen: 0

(0.00%)

Crate

Seen: 425

(4.29%)

Reward 1

Seen: 29

(0.29%)

Reward 2

Seen: 396

(4.00%)

Reward 3

Seen: 0

(0.00%)

Reward 4

Seen: 0

(0.00%)

Bonus card

Seen: 0

(0.00%)

Crate

Seen: 494

(4.98%)

Reward 1

Seen: 26

(0.26%)

Reward 2

Seen: 469

(4.73%)

Reward 3

Seen: 0

(0.00%)

Reward 4

Seen: 0

(0.00%)

Bonus card

Seen: 0

(0.00%)

Crate

Seen: 470

(4.74%)

Reward 1

Seen: 35

(0.35%)

Reward 2

Seen: 435

(4.39%)

Reward 3

Seen: 0

(0.00%)

Reward 4

Seen: 0

(0.00%)

Bonus card

Seen: 0

(0.00%)

Crate

Seen: 493

(4.97%)

Reward 1

Seen: 35

(0.35%)

Reward 2

Seen: 461

(4.65%)

Reward 3

Seen: 0

(0.00%)

Reward 4

Seen: 0

(0.00%)

Bonus card

Seen: 0

(0.00%)
Fine
Crate

Seen: 7074

(71.38%)

Reward 1

Seen: 5400

(54.48%)

Reward 2

Seen: 0

(0.00%)

Reward 3

Seen: 2968

(29.95%)

Reward 4

Seen: 979

(9.88%)

Bonus card

Seen: 0

(0.00%)

Crate

Seen: 723

(7.29%)

Reward 1

Seen: 423

(4.27%)

Reward 2

Seen: 0

(0.00%)

Reward 3

Seen: 236

(2.38%)

Reward 4

Seen: 73

(0.74%)

Bonus card

Seen: 0

(0.00%)

Crate

Seen: 0

(0.00%)

Reward 1

Seen: 0

(0.00%)

Reward 2

Seen: 0

(0.00%)

Reward 3

Seen: 0

(0.00%)

Reward 4

Seen: 0

(0.00%)

Reward 5

Seen: 0

(0.00%)

Crate

Seen: 0

(0.00%)

Reward 1

Seen: 0

(0.00%)

Reward 2

Seen: 0

(0.00%)

Reward 3

Seen: 0

(0.00%)

Reward 4

Seen: 0

(0.00%)

Reward 5

Seen: 0

(0.00%)

Crate

Seen: 690

(6.96%)

Reward 1

Seen: 400

(4.04%)

Reward 2

Seen: 0

(0.00%)

Reward 3

Seen: 236

(2.38%)

Reward 4

Seen: 67

(0.68%)

Bonus card

Seen: 0

(0.00%)

Crate

Seen: 691

(6.97%)

Reward 1

Seen: 398

(4.02%)

Reward 2

Seen: 0

(0.00%)

Reward 3

Seen: 237

(2.39%)

Reward 4

Seen: 71

(0.72%)

Bonus card

Seen: 0

(0.00%)

Crate

Seen: 703

(7.09%)

Reward 1

Seen: 428

(4.32%)

Reward 2

Seen: 0

(0.00%)

Reward 3

Seen: 198

(2.00%)

Reward 4

Seen: 90

(0.91%)

Bonus card

Seen: 0

(0.00%)

Crate

Seen: 1385

(13.97%)

Reward 1

Seen: 787

(7.94%)

Reward 2

Seen: 0

(0.00%)

Reward 3

Seen: 507

(5.12%)

Reward 4

Seen: 148

(1.49%)

Bonus card

Seen: 0

(0.00%)

Crate

Seen: 1396

(14.09%)

Reward 1

Seen: 873

(8.81%)

Reward 2

Seen: 0

(0.00%)

Reward 3

Seen: 446

(4.50%)

Reward 4

Seen: 143

(1.44%)

Bonus card

Seen: 0

(0.00%)

Crate

Seen: 678

(6.84%)

Reward 1

Seen: 426

(4.30%)

Reward 2

Seen: 0

(0.00%)

Reward 3

Seen: 191

(1.93%)

Reward 4

Seen: 70

(0.71%)

Bonus card

Seen: 0

(0.00%)

Crate

Seen: 698

(7.04%)

Reward 1

Seen: 410

(4.14%)

Reward 2

Seen: 0

(0.00%)

Reward 3

Seen: 225

(2.27%)

Reward 4

Seen: 80

(0.81%)

Bonus card

Seen: 0

(0.00%)

Crate

Seen: 715

(7.21%)

Reward 1

Seen: 414

(4.18%)

Reward 2

Seen: 0

(0.00%)

Reward 3

Seen: 231

(2.33%)

Reward 4

Seen: 82

(0.83%)

Bonus card

Seen: 0

(0.00%)

Crate

Seen: 1407

(14.20%)

Reward 1

Seen: 841

(8.49%)

Reward 2

Seen: 0

(0.00%)

Reward 3

Seen: 461

(4.65%)

Reward 4

Seen: 155

(1.56%)

Bonus card

Seen: 0

(0.00%)
Common
Crate

Seen: 9724

(98.11%)

Reward 1

Seen: 3543

(35.75%)

Reward 2

Seen: 0

(0.00%)

Reward 3

Seen: 6943

(70.05%)

Reward 4

Seen: 8932

(90.12%)

Bonus card

Seen: 0

(0.00%)

Crate

Seen: 2553

(25.76%)

Reward 1

Seen: 499

(5.03%)

Reward 2

Seen: 0

(0.00%)

Reward 3

Seen: 984

(9.93%)

Reward 4

Seen: 1324

(13.36%)

Bonus card

Seen: 0

(0.00%)

Crate

Seen: 2569

(25.92%)

Reward 1

Seen: 491

(4.95%)

Reward 2

Seen: 0

(0.00%)

Reward 3

Seen: 1001

(10.10%)

Reward 4

Seen: 1324

(13.36%)

Bonus card

Seen: 0

(0.00%)

Crate

Seen: 2512

(25.35%)

Reward 1

Seen: 505

(5.10%)

Reward 2

Seen: 0

(0.00%)

Reward 3

Seen: 954

(9.63%)

Reward 4

Seen: 1274

(12.85%)

Bonus card

Seen: 0

(0.00%)

Crate

Seen: 2494

(25.16%)

Reward 1

Seen: 527

(5.32%)

Reward 2

Seen: 0

(0.00%)

Reward 3

Seen: 968

(9.77%)

Reward 4

Seen: 1204

(12.15%)

Bonus card

Seen: 0

(0.00%)

Crate

Seen: 2604

(26.27%)

Reward 1

Seen: 516

(5.21%)

Reward 2

Seen: 0

(0.00%)

Reward 3

Seen: 1020

(10.29%)

Reward 4

Seen: 1294

(13.06%)

Bonus card

Seen: 0

(0.00%)

Crate

Seen: 2575

(25.98%)

Reward 1

Seen: 478

(4.82%)

Reward 2

Seen: 0

(0.00%)

Reward 3

Seen: 1036

(10.45%)

Reward 4

Seen: 1263

(12.74%)

Bonus card

Seen: 0

(0.00%)

Crate

Seen: 2553

(25.76%)

Reward 1

Seen: 527

(5.32%)

Reward 2

Seen: 0

(0.00%)

Reward 3

Seen: 980

(9.89%)

Reward 4

Seen: 1249

(12.60%)

Bonus card

Seen: 0

(0.00%)