Wild Hunt Crates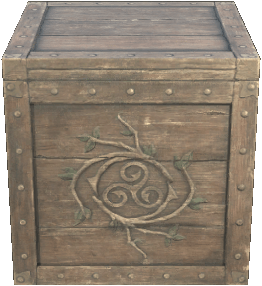 Crown Crates
Crown Crate Tracker users have recorded the following.
12,728 crates
50,912 cards
2,178 cards
17.11% chance
Drop Rates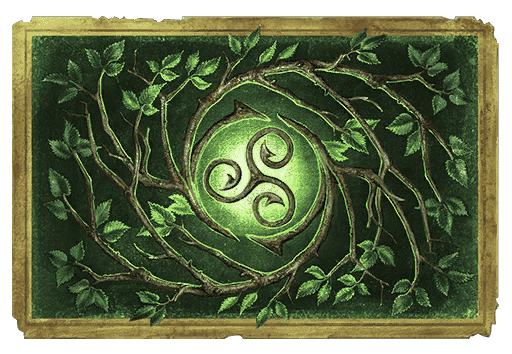 Reward numbers do not indicate the order of your cards. Card positions are randomized when you open a crate.
The Bonus card for this crate is Reward 5. It always appears in the middle if you've earned one.
Crate

Possible

Reward 1

Impossible

Reward 2

Possible

Reward 3

Impossible

Reward 4

Impossible

Bonus card

Possible

Crate

Possible

Reward 1

Possible

Reward 2

Possible

Reward 3

Impossible

Reward 4

Impossible

Bonus card

Possible

Crate

Possible

Reward 1

Possible

Reward 2

Possible

Reward 3

Impossible

Reward 4

Impossible

Bonus card

Possible

Crate

Possible

Reward 1

Possible

Reward 2

Possible

Reward 3

Impossible

Reward 4

Impossible

Bonus card

Impossible

Crate

Possible

Reward 1

Possible

Reward 2

Impossible

Reward 3

Possible

Reward 4

Possible

Bonus card

Impossible

Crate

Possible

Reward 1

Possible

Reward 2

Impossible

Reward 3

Possible

Reward 4

Possible

Bonus card

Impossible
Apex
Crate

Seen: 253

(1.99%)

Reward 1

Seen: 0

(0.00%)

Reward 2

Seen: 8

(0.06%)

Reward 3

Seen: 0

(0.00%)

Reward 4

Seen: 0

(0.00%)

Bonus card

Seen: 245

(11.25%)

Crate

Seen: 42

(0.33%)

Reward 1

Seen: 0

(0.00%)

Reward 2

Seen: 0

(0.00%)

Reward 3

Seen: 0

(0.00%)

Reward 4

Seen: 0

(0.00%)

Bonus card

Seen: 42

(1.93%)

Crate

Seen: 39

(0.31%)

Reward 1

Seen: 0

(0.00%)

Reward 2

Seen: 0

(0.00%)

Reward 3

Seen: 0

(0.00%)

Reward 4

Seen: 0

(0.00%)

Bonus card

Seen: 39

(1.79%)

Crate

Seen: 40

(0.31%)

Reward 1

Seen: 0

(0.00%)

Reward 2

Seen: 0

(0.00%)

Reward 3

Seen: 0

(0.00%)

Reward 4

Seen: 0

(0.00%)

Bonus card

Seen: 40

(1.84%)

Crate

Seen: 37

(0.29%)

Reward 1

Seen: 0

(0.00%)

Reward 2

Seen: 3

(0.02%)

Reward 3

Seen: 0

(0.00%)

Reward 4

Seen: 0

(0.00%)

Bonus card

Seen: 34

(1.56%)

Crate

Seen: 50

(0.39%)

Reward 1

Seen: 0

(0.00%)

Reward 2

Seen: 2

(0.02%)

Reward 3

Seen: 0

(0.00%)

Reward 4

Seen: 0

(0.00%)

Bonus card

Seen: 48

(2.20%)

Crate

Seen: 45

(0.35%)

Reward 1

Seen: 0

(0.00%)

Reward 2

Seen: 3

(0.02%)

Reward 3

Seen: 0

(0.00%)

Reward 4

Seen: 0

(0.00%)

Bonus card

Seen: 42

(1.93%)
Legendary
Crate

Seen: 1913

(15.03%)

Reward 1

Seen: 449

(3.53%)

Reward 2

Seen: 853

(6.70%)

Reward 3

Seen: 0

(0.00%)

Reward 4

Seen: 0

(0.00%)

Bonus card

Seen: 713

(32.74%)

Crate

Seen: 124

(0.97%)

Reward 1

Seen: 23

(0.18%)

Reward 2

Seen: 46

(0.36%)

Reward 3

Seen: 0

(0.00%)

Reward 4

Seen: 0

(0.00%)

Bonus card

Seen: 55

(2.53%)

Crate

Seen: 142

(1.12%)

Reward 1

Seen: 35

(0.27%)

Reward 2

Seen: 63

(0.49%)

Reward 3

Seen: 0

(0.00%)

Reward 4

Seen: 0

(0.00%)

Bonus card

Seen: 45

(2.07%)

Crate

Seen: 203

(1.59%)

Reward 1

Seen: 29

(0.23%)

Reward 2

Seen: 99

(0.78%)

Reward 3

Seen: 0

(0.00%)

Reward 4

Seen: 0

(0.00%)

Bonus card

Seen: 77

(3.54%)

Crate

Seen: 132

(1.04%)

Reward 1

Seen: 28

(0.22%)

Reward 2

Seen: 56

(0.44%)

Reward 3

Seen: 0

(0.00%)

Reward 4

Seen: 0

(0.00%)

Bonus card

Seen: 48

(2.20%)

Crate

Seen: 32

(0.25%)

Reward 1

Seen: 7

(0.05%)

Reward 2

Seen: 16

(0.13%)

Reward 3

Seen: 0

(0.00%)

Reward 4

Seen: 0

(0.00%)

Bonus card

Seen: 9

(0.41%)

Crate

Seen: 93

(0.73%)

Reward 1

Seen: 16

(0.13%)

Reward 2

Seen: 39

(0.31%)

Reward 3

Seen: 0

(0.00%)

Reward 4

Seen: 0

(0.00%)

Bonus card

Seen: 38

(1.74%)

Crate

Seen: 62

(0.49%)

Reward 1

Seen: 22

(0.17%)

Reward 2

Seen: 21

(0.16%)

Reward 3

Seen: 0

(0.00%)

Reward 4

Seen: 0

(0.00%)

Bonus card

Seen: 19

(0.87%)

Crate

Seen: 95

(0.75%)

Reward 1

Seen: 23

(0.18%)

Reward 2

Seen: 46

(0.36%)

Reward 3

Seen: 0

(0.00%)

Reward 4

Seen: 0

(0.00%)

Bonus card

Seen: 26

(1.19%)

Crate

Seen: 153

(1.20%)

Reward 1

Seen: 24

(0.19%)

Reward 2

Seen: 62

(0.49%)

Reward 3

Seen: 0

(0.00%)

Reward 4

Seen: 0

(0.00%)

Bonus card

Seen: 67

(3.08%)

Crate

Seen: 29

(0.23%)

Reward 1

Seen: 6

(0.05%)

Reward 2

Seen: 13

(0.10%)

Reward 3

Seen: 0

(0.00%)

Reward 4

Seen: 0

(0.00%)

Bonus card

Seen: 10

(0.46%)

Crate

Seen: 322

(2.53%)

Reward 1

Seen: 83

(0.65%)

Reward 2

Seen: 135

(1.06%)

Reward 3

Seen: 0

(0.00%)

Reward 4

Seen: 0

(0.00%)

Bonus card

Seen: 106

(4.87%)

Crate

Seen: 73

(0.57%)

Reward 1

Seen: 14

(0.11%)

Reward 2

Seen: 32

(0.25%)

Reward 3

Seen: 0

(0.00%)

Reward 4

Seen: 0

(0.00%)

Bonus card

Seen: 27

(1.24%)

Crate

Seen: 108

(0.85%)

Reward 1

Seen: 28

(0.22%)

Reward 2

Seen: 53

(0.42%)

Reward 3

Seen: 0

(0.00%)

Reward 4

Seen: 0

(0.00%)

Bonus card

Seen: 27

(1.24%)

Crate

Seen: 141

(1.11%)

Reward 1

Seen: 37

(0.29%)

Reward 2

Seen: 60

(0.47%)

Reward 3

Seen: 0

(0.00%)

Reward 4

Seen: 0

(0.00%)

Bonus card

Seen: 44

(2.02%)

Crate

Seen: 300

(2.36%)

Reward 1

Seen: 74

(0.58%)

Reward 2

Seen: 112

(0.88%)

Reward 3

Seen: 0

(0.00%)

Reward 4

Seen: 0

(0.00%)

Bonus card

Seen: 115

(5.28%)
Epic
Crate

Seen: 2702

(21.23%)

Reward 1

Seen: 567

(4.45%)

Reward 2

Seen: 1119

(8.79%)

Reward 3

Seen: 0

(0.00%)

Reward 4

Seen: 0

(0.00%)

Bonus card

Seen: 1220

(56.01%)

Crate

Seen: 40

(0.31%)

Reward 1

Seen: 7

(0.05%)

Reward 2

Seen: 17

(0.13%)

Reward 3

Seen: 0

(0.00%)

Reward 4

Seen: 0

(0.00%)

Bonus card

Seen: 16

(0.73%)

Crate

Seen: 177

(1.39%)

Reward 1

Seen: 35

(0.27%)

Reward 2

Seen: 77

(0.60%)

Reward 3

Seen: 0

(0.00%)

Reward 4

Seen: 0

(0.00%)

Bonus card

Seen: 65

(2.98%)

Crate

Seen: 56

(0.44%)

Reward 1

Seen: 10

(0.08%)

Reward 2

Seen: 20

(0.16%)

Reward 3

Seen: 0

(0.00%)

Reward 4

Seen: 0

(0.00%)

Bonus card

Seen: 26

(1.19%)

Crate

Seen: 194

(1.52%)

Reward 1

Seen: 35

(0.27%)

Reward 2

Seen: 73

(0.57%)

Reward 3

Seen: 0

(0.00%)

Reward 4

Seen: 0

(0.00%)

Bonus card

Seen: 86

(3.95%)

Crate

Seen: 388

(3.05%)

Reward 1

Seen: 96

(0.75%)

Reward 2

Seen: 140

(1.10%)

Reward 3

Seen: 0

(0.00%)

Reward 4

Seen: 0

(0.00%)

Bonus card

Seen: 157

(7.21%)

Crate

Seen: 49

(0.38%)

Reward 1

Seen: 8

(0.06%)

Reward 2

Seen: 21

(0.16%)

Reward 3

Seen: 0

(0.00%)

Reward 4

Seen: 0

(0.00%)

Bonus card

Seen: 20

(0.92%)

Crate

Seen: 460

(3.61%)

Reward 1

Seen: 94

(0.74%)

Reward 2

Seen: 180

(1.41%)

Reward 3

Seen: 0

(0.00%)

Reward 4

Seen: 0

(0.00%)

Bonus card

Seen: 192

(8.82%)

Crate

Seen: 111

(0.87%)

Reward 1

Seen: 22

(0.17%)

Reward 2

Seen: 46

(0.36%)

Reward 3

Seen: 0

(0.00%)

Reward 4

Seen: 0

(0.00%)

Bonus card

Seen: 43

(1.97%)

Crate

Seen: 621

(4.88%)

Reward 1

Seen: 115

(0.90%)

Reward 2

Seen: 239

(1.88%)

Reward 3

Seen: 0

(0.00%)

Reward 4

Seen: 0

(0.00%)

Bonus card

Seen: 274

(12.58%)

Crate

Seen: 52

(0.41%)

Reward 1

Seen: 9

(0.07%)

Reward 2

Seen: 17

(0.13%)

Reward 3

Seen: 0

(0.00%)

Reward 4

Seen: 0

(0.00%)

Bonus card

Seen: 26

(1.19%)

Crate

Seen: 55

(0.43%)

Reward 1

Seen: 10

(0.08%)

Reward 2

Seen: 25

(0.20%)

Reward 3

Seen: 0

(0.00%)

Reward 4

Seen: 0

(0.00%)

Bonus card

Seen: 20

(0.92%)

Crate

Seen: 99

(0.78%)

Reward 1

Seen: 19

(0.15%)

Reward 2

Seen: 45

(0.35%)

Reward 3

Seen: 0

(0.00%)

Reward 4

Seen: 0

(0.00%)

Bonus card

Seen: 35

(1.61%)

Crate

Seen: 194

(1.52%)

Reward 1

Seen: 35

(0.27%)

Reward 2

Seen: 80

(0.63%)

Reward 3

Seen: 0

(0.00%)

Reward 4

Seen: 0

(0.00%)

Bonus card

Seen: 79

(3.63%)

Crate

Seen: 76

(0.60%)

Reward 1

Seen: 11

(0.09%)

Reward 2

Seen: 30

(0.24%)

Reward 3

Seen: 0

(0.00%)

Reward 4

Seen: 0

(0.00%)

Bonus card

Seen: 35

(1.61%)

Crate

Seen: 97

(0.76%)

Reward 1

Seen: 18

(0.14%)

Reward 2

Seen: 33

(0.26%)

Reward 3

Seen: 0

(0.00%)

Reward 4

Seen: 0

(0.00%)

Bonus card

Seen: 46

(2.11%)

Crate

Seen: 116

(0.91%)

Reward 1

Seen: 23

(0.18%)

Reward 2

Seen: 38

(0.30%)

Reward 3

Seen: 0

(0.00%)

Reward 4

Seen: 0

(0.00%)

Bonus card

Seen: 55

(2.53%)

Crate

Seen: 102

(0.80%)

Reward 1

Seen: 20

(0.16%)

Reward 2

Seen: 38

(0.30%)

Reward 3

Seen: 0

(0.00%)

Reward 4

Seen: 0

(0.00%)

Bonus card

Seen: 45

(2.07%)
Superior
Crate

Seen: 10890

(85.56%)

Reward 1

Seen: 904

(7.10%)

Reward 2

Seen: 10748

(84.44%)

Reward 3

Seen: 0

(0.00%)

Reward 4

Seen: 0

(0.00%)

Bonus card

Seen: 0

(0.00%)

Crate

Seen: 1522

(11.96%)

Reward 1

Seen: 112

(0.88%)

Reward 2

Seen: 1425

(11.20%)

Reward 3

Seen: 0

(0.00%)

Reward 4

Seen: 0

(0.00%)

Bonus card

Seen: 0

(0.00%)

Crate

Seen: 344

(2.70%)

Reward 1

Seen: 25

(0.20%)

Reward 2

Seen: 319

(2.51%)

Reward 3

Seen: 0

(0.00%)

Reward 4

Seen: 0

(0.00%)

Bonus card

Seen: 0

(0.00%)

Crate

Seen: 1483

(11.65%)

Reward 1

Seen: 108

(0.85%)

Reward 2

Seen: 1384

(10.87%)

Reward 3

Seen: 0

(0.00%)

Reward 4

Seen: 0

(0.00%)

Bonus card

Seen: 0

(0.00%)

Crate

Seen: 323

(2.54%)

Reward 1

Seen: 35

(0.27%)

Reward 2

Seen: 290

(2.28%)

Reward 3

Seen: 0

(0.00%)

Reward 4

Seen: 0

(0.00%)

Bonus card

Seen: 0

(0.00%)

Crate

Seen: 279

(2.19%)

Reward 1

Seen: 14

(0.11%)

Reward 2

Seen: 266

(2.09%)

Reward 3

Seen: 0

(0.00%)

Reward 4

Seen: 0

(0.00%)

Bonus card

Seen: 0

(0.00%)

Crate

Seen: 480

(3.77%)

Reward 1

Seen: 35

(0.27%)

Reward 2

Seen: 445

(3.50%)

Reward 3

Seen: 0

(0.00%)

Reward 4

Seen: 0

(0.00%)

Bonus card

Seen: 0

(0.00%)

Crate

Seen: 277

(2.18%)

Reward 1

Seen: 14

(0.11%)

Reward 2

Seen: 263

(2.07%)

Reward 3

Seen: 0

(0.00%)

Reward 4

Seen: 0

(0.00%)

Bonus card

Seen: 0

(0.00%)

Crate

Seen: 287

(2.25%)

Reward 1

Seen: 32

(0.25%)

Reward 2

Seen: 255

(2.00%)

Reward 3

Seen: 0

(0.00%)

Reward 4

Seen: 0

(0.00%)

Bonus card

Seen: 0

(0.00%)

Crate

Seen: 299

(2.35%)

Reward 1

Seen: 16

(0.13%)

Reward 2

Seen: 283

(2.22%)

Reward 3

Seen: 0

(0.00%)

Reward 4

Seen: 0

(0.00%)

Bonus card

Seen: 0

(0.00%)

Crate

Seen: 339

(2.66%)

Reward 1

Seen: 23

(0.18%)

Reward 2

Seen: 316

(2.48%)

Reward 3

Seen: 0

(0.00%)

Reward 4

Seen: 0

(0.00%)

Bonus card

Seen: 0

(0.00%)

Crate

Seen: 672

(5.28%)

Reward 1

Seen: 67

(0.53%)

Reward 2

Seen: 608

(4.78%)

Reward 3

Seen: 0

(0.00%)

Reward 4

Seen: 0

(0.00%)

Bonus card

Seen: 0

(0.00%)

Crate

Seen: 296

(2.33%)

Reward 1

Seen: 24

(0.19%)

Reward 2

Seen: 273

(2.14%)

Reward 3

Seen: 0

(0.00%)

Reward 4

Seen: 0

(0.00%)

Bonus card

Seen: 0

(0.00%)

Crate

Seen: 336

(2.64%)

Reward 1

Seen: 26

(0.20%)

Reward 2

Seen: 310

(2.44%)

Reward 3

Seen: 0

(0.00%)

Reward 4

Seen: 0

(0.00%)

Bonus card

Seen: 0

(0.00%)

Crate

Seen: 1875

(14.73%)

Reward 1

Seen: 137

(1.08%)

Reward 2

Seen: 1759

(13.82%)

Reward 3

Seen: 0

(0.00%)

Reward 4

Seen: 0

(0.00%)

Bonus card

Seen: 0

(0.00%)

Crate

Seen: 484

(3.80%)

Reward 1

Seen: 41

(0.32%)

Reward 2

Seen: 444

(3.49%)

Reward 3

Seen: 0

(0.00%)

Reward 4

Seen: 0

(0.00%)

Bonus card

Seen: 0

(0.00%)

Crate

Seen: 658

(5.17%)

Reward 1

Seen: 46

(0.36%)

Reward 2

Seen: 614

(4.82%)

Reward 3

Seen: 0

(0.00%)

Reward 4

Seen: 0

(0.00%)

Bonus card

Seen: 0

(0.00%)

Crate

Seen: 351

(2.76%)

Reward 1

Seen: 22

(0.17%)

Reward 2

Seen: 329

(2.58%)

Reward 3

Seen: 0

(0.00%)

Reward 4

Seen: 0

(0.00%)

Bonus card

Seen: 0

(0.00%)

Crate

Seen: 303

(2.38%)

Reward 1

Seen: 25

(0.20%)

Reward 2

Seen: 278

(2.18%)

Reward 3

Seen: 0

(0.00%)

Reward 4

Seen: 0

(0.00%)

Bonus card

Seen: 0

(0.00%)

Crate

Seen: 295

(2.32%)

Reward 1

Seen: 35

(0.27%)

Reward 2

Seen: 260

(2.04%)

Reward 3

Seen: 0

(0.00%)

Reward 4

Seen: 0

(0.00%)

Bonus card

Seen: 0

(0.00%)

Crate

Seen: 687

(5.40%)

Reward 1

Seen: 67

(0.53%)

Reward 2

Seen: 627

(4.93%)

Reward 3

Seen: 0

(0.00%)

Reward 4

Seen: 0

(0.00%)

Bonus card

Seen: 0

(0.00%)
Fine
Crate

Seen: 9136

(71.78%)

Reward 1

Seen: 7074

(55.58%)

Reward 2

Seen: 0

(0.00%)

Reward 3

Seen: 3774

(29.65%)

Reward 4

Seen: 1271

(9.99%)

Bonus card

Seen: 0

(0.00%)

Crate

Seen: 695

(5.46%)

Reward 1

Seen: 405

(3.18%)

Reward 2

Seen: 0

(0.00%)

Reward 3

Seen: 225

(1.77%)

Reward 4

Seen: 78

(0.61%)

Bonus card

Seen: 0

(0.00%)

Crate

Seen: 0

(0.00%)

Reward 1

Seen: 0

(0.00%)

Reward 2

Seen: 0

(0.00%)

Reward 3

Seen: 0

(0.00%)

Reward 4

Seen: 0

(0.00%)

Reward 5

Seen: 0

(0.00%)

Crate

Seen: 0

(0.00%)

Reward 1

Seen: 0

(0.00%)

Reward 2

Seen: 0

(0.00%)

Reward 3

Seen: 0

(0.00%)

Reward 4

Seen: 0

(0.00%)

Reward 5

Seen: 0

(0.00%)

Crate

Seen: 811

(6.37%)

Reward 1

Seen: 477

(3.75%)

Reward 2

Seen: 0

(0.00%)

Reward 3

Seen: 263

(2.07%)

Reward 4

Seen: 82

(0.64%)

Bonus card

Seen: 0

(0.00%)

Crate

Seen: 832

(6.54%)

Reward 1

Seen: 507

(3.98%)

Reward 2

Seen: 0

(0.00%)

Reward 3

Seen: 252

(1.98%)

Reward 4

Seen: 86

(0.68%)

Bonus card

Seen: 0

(0.00%)

Crate

Seen: 796

(6.25%)

Reward 1

Seen: 485

(3.81%)

Reward 2

Seen: 0

(0.00%)

Reward 3

Seen: 248

(1.95%)

Reward 4

Seen: 78

(0.61%)

Bonus card

Seen: 0

(0.00%)

Crate

Seen: 1175

(9.23%)

Reward 1

Seen: 726

(5.70%)

Reward 2

Seen: 0

(0.00%)

Reward 3

Seen: 345

(2.71%)

Reward 4

Seen: 124

(0.97%)

Bonus card

Seen: 0

(0.00%)

Crate

Seen: 1189

(9.34%)

Reward 1

Seen: 726

(5.70%)

Reward 2

Seen: 0

(0.00%)

Reward 3

Seen: 371

(2.91%)

Reward 4

Seen: 122

(0.96%)

Bonus card

Seen: 0

(0.00%)

Crate

Seen: 718

(5.64%)

Reward 1

Seen: 420

(3.30%)

Reward 2

Seen: 0

(0.00%)

Reward 3

Seen: 231

(1.81%)

Reward 4

Seen: 80

(0.63%)

Bonus card

Seen: 0

(0.00%)

Crate

Seen: 707

(5.55%)

Reward 1

Seen: 430

(3.38%)

Reward 2

Seen: 0

(0.00%)

Reward 3

Seen: 222

(1.74%)

Reward 4

Seen: 70

(0.55%)

Bonus card

Seen: 0

(0.00%)

Crate

Seen: 704

(5.53%)

Reward 1

Seen: 417

(3.28%)

Reward 2

Seen: 0

(0.00%)

Reward 3

Seen: 222

(1.74%)

Reward 4

Seen: 74

(0.58%)

Bonus card

Seen: 0

(0.00%)

Crate

Seen: 3931

(30.88%)

Reward 1

Seen: 2481

(19.49%)

Reward 2

Seen: 0

(0.00%)

Reward 3

Seen: 1395

(10.96%)

Reward 4

Seen: 477

(3.75%)

Bonus card

Seen: 0

(0.00%)
Common
Crate

Seen: 12464

(97.93%)

Reward 1

Seen: 3734

(29.34%)

Reward 2

Seen: 0

(0.00%)

Reward 3

Seen: 8954

(70.35%)

Reward 4

Seen: 11457

(90.01%)

Bonus card

Seen: 0

(0.00%)

Crate

Seen: 296

(2.33%)

Reward 1

Seen: 47

(0.37%)

Reward 2

Seen: 0

(0.00%)

Reward 3

Seen: 103

(0.81%)

Reward 4

Seen: 149

(1.17%)

Bonus card

Seen: 0

(0.00%)

Crate

Seen: 5802

(45.58%)

Reward 1

Seen: 1075

(8.45%)

Reward 2

Seen: 0

(0.00%)

Reward 3

Seen: 2507

(19.70%)

Reward 4

Seen: 3307

(25.98%)

Bonus card

Seen: 0

(0.00%)

Crate

Seen: 6594

(51.81%)

Reward 1

Seen: 1201

(9.44%)

Reward 2

Seen: 0

(0.00%)

Reward 3

Seen: 3053

(23.99%)

Reward 4

Seen: 3799

(29.85%)

Bonus card

Seen: 0

(0.00%)

Crate

Seen: 5720

(44.94%)

Reward 1

Seen: 1072

(8.42%)

Reward 2

Seen: 0

(0.00%)

Reward 3

Seen: 2509

(19.71%)

Reward 4

Seen: 3217

(25.27%)

Bonus card

Seen: 0

(0.00%)

Crate

Seen: 323

(2.54%)

Reward 1

Seen: 56

(0.44%)

Reward 2

Seen: 0

(0.00%)

Reward 3

Seen: 121

(0.95%)

Reward 4

Seen: 148

(1.16%)

Bonus card

Seen: 0

(0.00%)

Crate

Seen: 293

(2.30%)

Reward 1

Seen: 43

(0.34%)

Reward 2

Seen: 0

(0.00%)

Reward 3

Seen: 117

(0.92%)

Reward 4

Seen: 135

(1.06%)

Bonus card

Seen: 0

(0.00%)

Crate

Seen: 281

(2.21%)

Reward 1

Seen: 43

(0.34%)

Reward 2

Seen: 0

(0.00%)

Reward 3

Seen: 116

(0.91%)

Reward 4

Seen: 123

(0.97%)

Bonus card

Seen: 0

(0.00%)

Crate

Seen: 271

(2.13%)

Reward 1

Seen: 52

(0.41%)

Reward 2

Seen: 0

(0.00%)

Reward 3

Seen: 95

(0.75%)

Reward 4

Seen: 127

(1.00%)

Bonus card

Seen: 0

(0.00%)

Crate

Seen: 273

(2.14%)

Reward 1

Seen: 45

(0.35%)

Reward 2

Seen: 0

(0.00%)

Reward 3

Seen: 111

(0.87%)

Reward 4

Seen: 121

(0.95%)

Bonus card

Seen: 0

(0.00%)

Crate

Seen: 315

(2.47%)

Reward 1

Seen: 44

(0.35%)

Reward 2

Seen: 0

(0.00%)

Reward 3

Seen: 109

(0.86%)

Reward 4

Seen: 164

(1.29%)

Bonus card

Seen: 0

(0.00%)

Crate

Seen: 336

(2.64%)

Reward 1

Seen: 56

(0.44%)

Reward 2

Seen: 0

(0.00%)

Reward 3

Seen: 113

(0.89%)

Reward 4

Seen: 167

(1.31%)

Bonus card

Seen: 0

(0.00%)