Xanmeer Crates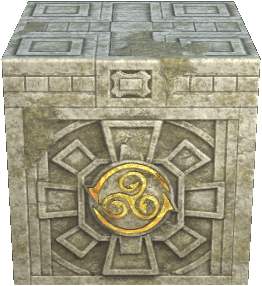 Crown Crates
Crown Crate Tracker users have recorded the following.
12,393 crates
49,572 cards
2,081 cards
16.79% chance
Drop Rates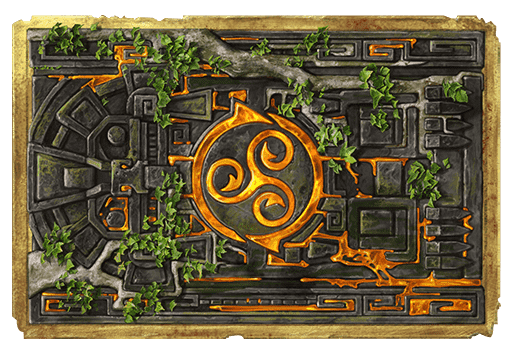 Reward numbers do not indicate the order of your cards. Card positions are randomized when you open a crate.
The Bonus card for this crate is Reward 5. It always appears in the middle if you've earned one.
Crate

Possible

Reward 1

Impossible

Reward 2

Impossible

Reward 3

Impossible

Reward 4

Impossible

Bonus card

Possible

Crate

Possible

Reward 1

Impossible

Reward 2

Possible

Reward 3

Impossible

Reward 4

Impossible

Bonus card

Possible

Crate

Possible

Reward 1

Possible

Reward 2

Possible

Reward 3

Impossible

Reward 4

Impossible

Bonus card

Possible

Crate

Possible

Reward 1

Possible

Reward 2

Possible

Reward 3

Impossible

Reward 4

Impossible

Bonus card

Possible

Crate

Possible

Reward 1

Possible

Reward 2

Possible

Reward 3

Impossible

Reward 4

Impossible

Bonus card

Impossible

Crate

Possible

Reward 1

Possible

Reward 2

Impossible

Reward 3

Possible

Reward 4

Possible

Bonus card

Impossible

Crate

Possible

Reward 1

Possible

Reward 2

Impossible

Reward 3

Possible

Reward 4

Possible

Bonus card

Impossible
Radiant Apex
Crate

Seen: 26

(0.21%)

Reward 1

Seen: 0

(0.00%)

Reward 2

Seen: 0

(0.00%)

Reward 3

Seen: 0

(0.00%)

Reward 4

Seen: 0

(0.00%)

Bonus card

Seen: 26

(1.25%)

Crate

Seen: 10

(0.08%)

Reward 1

Seen: 0

(0.00%)

Reward 2

Seen: 0

(0.00%)

Reward 3

Seen: 0

(0.00%)

Reward 4

Seen: 0

(0.00%)

Bonus card

Seen: 10

(0.48%)

Crate

Seen: 11

(0.09%)

Reward 1

Seen: 0

(0.00%)

Reward 2

Seen: 0

(0.00%)

Reward 3

Seen: 0

(0.00%)

Reward 4

Seen: 0

(0.00%)

Bonus card

Seen: 11

(0.53%)

Crate

Seen: 5

(0.04%)

Reward 1

Seen: 0

(0.00%)

Reward 2

Seen: 0

(0.00%)

Reward 3

Seen: 0

(0.00%)

Reward 4

Seen: 0

(0.00%)

Bonus card

Seen: 5

(0.24%)
Apex
Crate

Seen: 210

(1.69%)

Reward 1

Seen: 0

(0.00%)

Reward 2

Seen: 10

(0.08%)

Reward 3

Seen: 0

(0.00%)

Reward 4

Seen: 0

(0.00%)

Bonus card

Seen: 201

(9.66%)

Crate

Seen: 30

(0.24%)

Reward 1

Seen: 0

(0.00%)

Reward 2

Seen: 1

(0.01%)

Reward 3

Seen: 0

(0.00%)

Reward 4

Seen: 0

(0.00%)

Bonus card

Seen: 29

(1.39%)

Crate

Seen: 24

(0.19%)

Reward 1

Seen: 0

(0.00%)

Reward 2

Seen: 2

(0.02%)

Reward 3

Seen: 0

(0.00%)

Reward 4

Seen: 0

(0.00%)

Bonus card

Seen: 22

(1.06%)

Crate

Seen: 46

(0.37%)

Reward 1

Seen: 0

(0.00%)

Reward 2

Seen: 2

(0.02%)

Reward 3

Seen: 0

(0.00%)

Reward 4

Seen: 0

(0.00%)

Bonus card

Seen: 44

(2.11%)

Crate

Seen: 29

(0.23%)

Reward 1

Seen: 0

(0.00%)

Reward 2

Seen: 0

(0.00%)

Reward 3

Seen: 0

(0.00%)

Reward 4

Seen: 0

(0.00%)

Bonus card

Seen: 29

(1.39%)

Crate

Seen: 13

(0.10%)

Reward 1

Seen: 0

(0.00%)

Reward 2

Seen: 0

(0.00%)

Reward 3

Seen: 0

(0.00%)

Reward 4

Seen: 0

(0.00%)

Bonus card

Seen: 13

(0.62%)

Crate

Seen: 41

(0.33%)

Reward 1

Seen: 0

(0.00%)

Reward 2

Seen: 3

(0.02%)

Reward 3

Seen: 0

(0.00%)

Reward 4

Seen: 0

(0.00%)

Bonus card

Seen: 38

(1.83%)

Crate

Seen: 28

(0.23%)

Reward 1

Seen: 0

(0.00%)

Reward 2

Seen: 2

(0.02%)

Reward 3

Seen: 0

(0.00%)

Reward 4

Seen: 0

(0.00%)

Bonus card

Seen: 26

(1.25%)
Legendary
Crate

Seen: 1822

(14.70%)

Reward 1

Seen: 443

(3.57%)

Reward 2

Seen: 818

(6.60%)

Reward 3

Seen: 0

(0.00%)

Reward 4

Seen: 0

(0.00%)

Bonus card

Seen: 652

(31.33%)

Crate

Seen: 87

(0.70%)

Reward 1

Seen: 17

(0.14%)

Reward 2

Seen: 22

(0.18%)

Reward 3

Seen: 0

(0.00%)

Reward 4

Seen: 0

(0.00%)

Bonus card

Seen: 48

(2.31%)

Crate

Seen: 84

(0.68%)

Reward 1

Seen: 17

(0.14%)

Reward 2

Seen: 28

(0.23%)

Reward 3

Seen: 0

(0.00%)

Reward 4

Seen: 0

(0.00%)

Bonus card

Seen: 40

(1.92%)

Crate

Seen: 100

(0.81%)

Reward 1

Seen: 18

(0.15%)

Reward 2

Seen: 37

(0.30%)

Reward 3

Seen: 0

(0.00%)

Reward 4

Seen: 0

(0.00%)

Bonus card

Seen: 45

(2.16%)

Crate

Seen: 77

(0.62%)

Reward 1

Seen: 14

(0.11%)

Reward 2

Seen: 34

(0.27%)

Reward 3

Seen: 0

(0.00%)

Reward 4

Seen: 0

(0.00%)

Bonus card

Seen: 29

(1.39%)

Crate

Seen: 566

(4.57%)

Reward 1

Seen: 211

(1.70%)

Reward 2

Seen: 363

(2.93%)

Reward 3

Seen: 0

(0.00%)

Reward 4

Seen: 0

(0.00%)

Bonus card

Seen: 0

(0.00%)

Crate

Seen: 80

(0.65%)

Reward 1

Seen: 19

(0.15%)

Reward 2

Seen: 17

(0.14%)

Reward 3

Seen: 0

(0.00%)

Reward 4

Seen: 0

(0.00%)

Bonus card

Seen: 44

(2.11%)

Crate

Seen: 39

(0.31%)

Reward 1

Seen: 8

(0.06%)

Reward 2

Seen: 31

(0.25%)

Reward 3

Seen: 0

(0.00%)

Reward 4

Seen: 0

(0.00%)

Bonus card

Seen: 0

(0.00%)

Crate

Seen: 91

(0.73%)

Reward 1

Seen: 13

(0.10%)

Reward 2

Seen: 35

(0.28%)

Reward 3

Seen: 0

(0.00%)

Reward 4

Seen: 0

(0.00%)

Bonus card

Seen: 44

(2.11%)

Crate

Seen: 86

(0.69%)

Reward 1

Seen: 9

(0.07%)

Reward 2

Seen: 32

(0.26%)

Reward 3

Seen: 0

(0.00%)

Reward 4

Seen: 0

(0.00%)

Bonus card

Seen: 45

(2.16%)

Crate

Seen: 77

(0.62%)

Reward 1

Seen: 14

(0.11%)

Reward 2

Seen: 21

(0.17%)

Reward 3

Seen: 0

(0.00%)

Reward 4

Seen: 0

(0.00%)

Bonus card

Seen: 42

(2.02%)

Crate

Seen: 96

(0.77%)

Reward 1

Seen: 22

(0.18%)

Reward 2

Seen: 33

(0.27%)

Reward 3

Seen: 0

(0.00%)

Reward 4

Seen: 0

(0.00%)

Bonus card

Seen: 41

(1.97%)

Crate

Seen: 90

(0.73%)

Reward 1

Seen: 12

(0.10%)

Reward 2

Seen: 29

(0.23%)

Reward 3

Seen: 0

(0.00%)

Reward 4

Seen: 0

(0.00%)

Bonus card

Seen: 49

(2.35%)

Crate

Seen: 69

(0.56%)

Reward 1

Seen: 12

(0.10%)

Reward 2

Seen: 23

(0.19%)

Reward 3

Seen: 0

(0.00%)

Reward 4

Seen: 0

(0.00%)

Bonus card

Seen: 34

(1.63%)

Crate

Seen: 76

(0.61%)

Reward 1

Seen: 8

(0.06%)

Reward 2

Seen: 27

(0.22%)

Reward 3

Seen: 0

(0.00%)

Reward 4

Seen: 0

(0.00%)

Bonus card

Seen: 41

(1.97%)

Crate

Seen: 102

(0.82%)

Reward 1

Seen: 16

(0.13%)

Reward 2

Seen: 29

(0.23%)

Reward 3

Seen: 0

(0.00%)

Reward 4

Seen: 0

(0.00%)

Bonus card

Seen: 57

(2.74%)

Crate

Seen: 96

(0.77%)

Reward 1

Seen: 17

(0.14%)

Reward 2

Seen: 33

(0.27%)

Reward 3

Seen: 0

(0.00%)

Reward 4

Seen: 0

(0.00%)

Bonus card

Seen: 47

(2.26%)

Crate

Seen: 86

(0.69%)

Reward 1

Seen: 16

(0.13%)

Reward 2

Seen: 24

(0.19%)

Reward 3

Seen: 0

(0.00%)

Reward 4

Seen: 0

(0.00%)

Bonus card

Seen: 46

(2.21%)
Epic
Crate

Seen: 2635

(21.26%)

Reward 1

Seen: 574

(4.63%)

Reward 2

Seen: 1055

(8.51%)

Reward 3

Seen: 0

(0.00%)

Reward 4

Seen: 0

(0.00%)

Bonus card

Seen: 1202

(57.76%)

Crate

Seen: 162

(1.31%)

Reward 1

Seen: 23

(0.19%)

Reward 2

Seen: 49

(0.40%)

Reward 3

Seen: 0

(0.00%)

Reward 4

Seen: 0

(0.00%)

Bonus card

Seen: 90

(4.32%)

Crate

Seen: 177

(1.43%)

Reward 1

Seen: 19

(0.15%)

Reward 2

Seen: 49

(0.40%)

Reward 3

Seen: 0

(0.00%)

Reward 4

Seen: 0

(0.00%)

Bonus card

Seen: 109

(5.24%)

Crate

Seen: 188

(1.52%)

Reward 1

Seen: 34

(0.27%)

Reward 2

Seen: 43

(0.35%)

Reward 3

Seen: 0

(0.00%)

Reward 4

Seen: 0

(0.00%)

Bonus card

Seen: 111

(5.33%)

Crate

Seen: 189

(1.53%)

Reward 1

Seen: 16

(0.13%)

Reward 2

Seen: 49

(0.40%)

Reward 3

Seen: 0

(0.00%)

Reward 4

Seen: 0

(0.00%)

Bonus card

Seen: 125

(6.01%)

Crate

Seen: 63

(0.51%)

Reward 1

Seen: 27

(0.22%)

Reward 2

Seen: 36

(0.29%)

Reward 3

Seen: 0

(0.00%)

Reward 4

Seen: 0

(0.00%)

Bonus card

Seen: 0

(0.00%)

Crate

Seen: 180

(1.45%)

Reward 1

Seen: 24

(0.19%)

Reward 2

Seen: 46

(0.37%)

Reward 3

Seen: 0

(0.00%)

Reward 4

Seen: 0

(0.00%)

Bonus card

Seen: 110

(5.29%)

Crate

Seen: 208

(1.68%)

Reward 1

Seen: 31

(0.25%)

Reward 2

Seen: 53

(0.43%)

Reward 3

Seen: 0

(0.00%)

Reward 4

Seen: 0

(0.00%)

Bonus card

Seen: 124

(5.96%)

Crate

Seen: 761

(6.14%)

Reward 1

Seen: 280

(2.26%)

Reward 2

Seen: 494

(3.99%)

Reward 3

Seen: 0

(0.00%)

Reward 4

Seen: 0

(0.00%)

Bonus card

Seen: 0

(0.00%)

Crate

Seen: 169

(1.36%)

Reward 1

Seen: 24

(0.19%)

Reward 2

Seen: 49

(0.40%)

Reward 3

Seen: 0

(0.00%)

Reward 4

Seen: 0

(0.00%)

Bonus card

Seen: 98

(4.71%)

Crate

Seen: 167

(1.35%)

Reward 1

Seen: 25

(0.20%)

Reward 2

Seen: 40

(0.32%)

Reward 3

Seen: 0

(0.00%)

Reward 4

Seen: 0

(0.00%)

Bonus card

Seen: 102

(4.90%)

Crate

Seen: 186

(1.50%)

Reward 1

Seen: 27

(0.22%)

Reward 2

Seen: 42

(0.34%)

Reward 3

Seen: 0

(0.00%)

Reward 4

Seen: 0

(0.00%)

Bonus card

Seen: 117

(5.62%)

Crate

Seen: 169

(1.36%)

Reward 1

Seen: 18

(0.15%)

Reward 2

Seen: 48

(0.39%)

Reward 3

Seen: 0

(0.00%)

Reward 4

Seen: 0

(0.00%)

Bonus card

Seen: 105

(5.05%)

Crate

Seen: 192

(1.55%)

Reward 1

Seen: 26

(0.21%)

Reward 2

Seen: 57

(0.46%)

Reward 3

Seen: 0

(0.00%)

Reward 4

Seen: 0

(0.00%)

Bonus card

Seen: 111

(5.33%)
Superior
Crate

Seen: 10633

(85.80%)

Reward 1

Seen: 868

(7.00%)

Reward 2

Seen: 10510

(84.81%)

Reward 3

Seen: 0

(0.00%)

Reward 4

Seen: 0

(0.00%)

Bonus card

Seen: 0

(0.00%)

Crate

Seen: 775

(6.25%)

Reward 1

Seen: 43

(0.35%)

Reward 2

Seen: 734

(5.92%)

Reward 3

Seen: 0

(0.00%)

Reward 4

Seen: 0

(0.00%)

Bonus card

Seen: 0

(0.00%)

Crate

Seen: 836

(6.75%)

Reward 1

Seen: 58

(0.47%)

Reward 2

Seen: 782

(6.31%)

Reward 3

Seen: 0

(0.00%)

Reward 4

Seen: 0

(0.00%)

Bonus card

Seen: 0

(0.00%)

Crate

Seen: 804

(6.49%)

Reward 1

Seen: 49

(0.40%)

Reward 2

Seen: 760

(6.13%)

Reward 3

Seen: 0

(0.00%)

Reward 4

Seen: 0

(0.00%)

Bonus card

Seen: 0

(0.00%)

Crate

Seen: 802

(6.47%)

Reward 1

Seen: 57

(0.46%)

Reward 2

Seen: 748

(6.04%)

Reward 3

Seen: 0

(0.00%)

Reward 4

Seen: 0

(0.00%)

Bonus card

Seen: 0

(0.00%)

Crate

Seen: 810

(6.54%)

Reward 1

Seen: 74

(0.60%)

Reward 2

Seen: 739

(5.96%)

Reward 3

Seen: 0

(0.00%)

Reward 4

Seen: 0

(0.00%)

Bonus card

Seen: 0

(0.00%)

Crate

Seen: 800

(6.46%)

Reward 1

Seen: 76

(0.61%)

Reward 2

Seen: 727

(5.87%)

Reward 3

Seen: 0

(0.00%)

Reward 4

Seen: 0

(0.00%)

Bonus card

Seen: 0

(0.00%)

Crate

Seen: 808

(6.52%)

Reward 1

Seen: 64

(0.52%)

Reward 2

Seen: 745

(6.01%)

Reward 3

Seen: 0

(0.00%)

Reward 4

Seen: 0

(0.00%)

Bonus card

Seen: 0

(0.00%)

Crate

Seen: 821

(6.62%)

Reward 1

Seen: 58

(0.47%)

Reward 2

Seen: 767

(6.19%)

Reward 3

Seen: 0

(0.00%)

Reward 4

Seen: 0

(0.00%)

Bonus card

Seen: 0

(0.00%)

Crate

Seen: 809

(6.53%)

Reward 1

Seen: 51

(0.41%)

Reward 2

Seen: 762

(6.15%)

Reward 3

Seen: 0

(0.00%)

Reward 4

Seen: 0

(0.00%)

Bonus card

Seen: 0

(0.00%)

Crate

Seen: 808

(6.52%)

Reward 1

Seen: 70

(0.56%)

Reward 2

Seen: 740

(5.97%)

Reward 3

Seen: 0

(0.00%)

Reward 4

Seen: 0

(0.00%)

Bonus card

Seen: 0

(0.00%)

Crate

Seen: 827

(6.67%)

Reward 1

Seen: 72

(0.58%)

Reward 2

Seen: 757

(6.11%)

Reward 3

Seen: 0

(0.00%)

Reward 4

Seen: 0

(0.00%)

Bonus card

Seen: 0

(0.00%)

Crate

Seen: 821

(6.62%)

Reward 1

Seen: 69

(0.56%)

Reward 2

Seen: 756

(6.10%)

Reward 3

Seen: 0

(0.00%)

Reward 4

Seen: 0

(0.00%)

Bonus card

Seen: 0

(0.00%)

Crate

Seen: 808

(6.52%)

Reward 1

Seen: 59

(0.48%)

Reward 2

Seen: 750

(6.05%)

Reward 3

Seen: 0

(0.00%)

Reward 4

Seen: 0

(0.00%)

Bonus card

Seen: 0

(0.00%)

Crate

Seen: 807

(6.51%)

Reward 1

Seen: 68

(0.55%)

Reward 2

Seen: 743

(6.00%)

Reward 3

Seen: 0

(0.00%)

Reward 4

Seen: 0

(0.00%)

Bonus card

Seen: 0

(0.00%)
Fine
Crate

Seen: 8816

(71.14%)

Reward 1

Seen: 6829

(55.10%)

Reward 2

Seen: 0

(0.00%)

Reward 3

Seen: 3732

(30.11%)

Reward 4

Seen: 1148

(9.26%)

Bonus card

Seen: 0

(0.00%)

Crate

Seen: 342

(2.76%)

Reward 1

Seen: 168

(1.36%)

Reward 2

Seen: 0

(0.00%)

Reward 3

Seen: 175

(1.41%)

Reward 4

Seen: 0

(0.00%)

Bonus card

Seen: 0

(0.00%)

Crate

Seen: 314

(2.53%)

Reward 1

Seen: 154

(1.24%)

Reward 2

Seen: 0

(0.00%)

Reward 3

Seen: 161

(1.30%)

Reward 4

Seen: 0

(0.00%)

Bonus card

Seen: 0

(0.00%)

Crate

Seen: 318

(2.57%)

Reward 1

Seen: 154

(1.24%)

Reward 2

Seen: 0

(0.00%)

Reward 3

Seen: 169

(1.36%)

Reward 4

Seen: 0

(0.00%)

Bonus card

Seen: 0

(0.00%)

Crate

Seen: 315

(2.54%)

Reward 1

Seen: 158

(1.27%)

Reward 2

Seen: 0

(0.00%)

Reward 3

Seen: 157

(1.27%)

Reward 4

Seen: 0

(0.00%)

Bonus card

Seen: 0

(0.00%)

Crate

Seen: 780

(6.29%)

Reward 1

Seen: 463

(3.74%)

Reward 2

Seen: 0

(0.00%)

Reward 3

Seen: 332

(2.68%)

Reward 4

Seen: 0

(0.00%)

Bonus card

Seen: 0

(0.00%)

Crate

Seen: 631

(5.09%)

Reward 1

Seen: 368

(2.97%)

Reward 2

Seen: 0

(0.00%)

Reward 3

Seen: 273

(2.20%)

Reward 4

Seen: 0

(0.00%)

Bonus card

Seen: 0

(0.00%)

Crate

Seen: 594

(4.79%)

Reward 1

Seen: 347

(2.80%)

Reward 2

Seen: 0

(0.00%)

Reward 3

Seen: 255

(2.06%)

Reward 4

Seen: 0

(0.00%)

Bonus card

Seen: 0

(0.00%)

Crate

Seen: 553

(4.46%)

Reward 1

Seen: 323

(2.61%)

Reward 2

Seen: 0

(0.00%)

Reward 3

Seen: 238

(1.92%)

Reward 4

Seen: 0

(0.00%)

Bonus card

Seen: 0

(0.00%)

Crate

Seen: 800

(6.46%)

Reward 1

Seen: 483

(3.90%)

Reward 2

Seen: 0

(0.00%)

Reward 3

Seen: 328

(2.65%)

Reward 4

Seen: 0

(0.00%)

Bonus card

Seen: 0

(0.00%)

Crate

Seen: 763

(6.16%)

Reward 1

Seen: 433

(3.49%)

Reward 2

Seen: 0

(0.00%)

Reward 3

Seen: 345

(2.78%)

Reward 4

Seen: 0

(0.00%)

Bonus card

Seen: 0

(0.00%)

Crate

Seen: 750

(6.05%)

Reward 1

Seen: 462

(3.73%)

Reward 2

Seen: 0

(0.00%)

Reward 3

Seen: 306

(2.47%)

Reward 4

Seen: 0

(0.00%)

Bonus card

Seen: 0

(0.00%)

Crate

Seen: 805

(6.50%)

Reward 1

Seen: 487

(3.93%)

Reward 2

Seen: 0

(0.00%)

Reward 3

Seen: 327

(2.64%)

Reward 4

Seen: 0

(0.00%)

Bonus card

Seen: 0

(0.00%)

Crate

Seen: 754

(6.08%)

Reward 1

Seen: 420

(3.39%)

Reward 2

Seen: 0

(0.00%)

Reward 3

Seen: 343

(2.77%)

Reward 4

Seen: 0

(0.00%)

Bonus card

Seen: 0

(0.00%)

Crate

Seen: 318

(2.57%)

Reward 1

Seen: 166

(1.34%)

Reward 2

Seen: 0

(0.00%)

Reward 3

Seen: 153

(1.23%)

Reward 4

Seen: 0

(0.00%)

Bonus card

Seen: 0

(0.00%)

Crate

Seen: 338

(2.73%)

Reward 1

Seen: 171

(1.38%)

Reward 2

Seen: 0

(0.00%)

Reward 3

Seen: 170

(1.37%)

Reward 4

Seen: 0

(0.00%)

Bonus card

Seen: 0

(0.00%)

Crate

Seen: 3020

(24.37%)

Reward 1

Seen: 2072

(16.72%)

Reward 2

Seen: 0

(0.00%)

Reward 3

Seen: 0

(0.00%)

Reward 4

Seen: 1148

(9.26%)

Bonus card

Seen: 0

(0.00%)
Common
Crate

Seen: 12135

(97.92%)

Reward 1

Seen: 3679

(29.69%)

Reward 2

Seen: 0

(0.00%)

Reward 3

Seen: 8661

(69.89%)

Reward 4

Seen: 11245

(90.74%)

Bonus card

Seen: 0

(0.00%)

Crate

Seen: 4699

(37.92%)

Reward 1

Seen: 626

(5.05%)

Reward 2

Seen: 0

(0.00%)

Reward 3

Seen: 3518

(28.39%)

Reward 4

Seen: 1084

(8.75%)

Bonus card

Seen: 0

(0.00%)

Crate

Seen: 1862

(15.02%)

Reward 1

Seen: 1862

(15.02%)

Reward 2

Seen: 0

(0.00%)

Reward 3

Seen: 0

(0.00%)

Reward 4

Seen: 0

(0.00%)

Bonus card

Seen: 0

(0.00%)

Crate

Seen: 5400

(43.57%)

Reward 1

Seen: 598

(4.83%)

Reward 2

Seen: 0

(0.00%)

Reward 3

Seen: 845

(6.82%)

Reward 4

Seen: 4508

(36.38%)

Bonus card

Seen: 0

(0.00%)

Crate

Seen: 1169

(9.43%)

Reward 1

Seen: 78

(0.63%)

Reward 2

Seen: 0

(0.00%)

Reward 3

Seen: 836

(6.75%)

Reward 4

Seen: 285

(2.30%)

Bonus card

Seen: 0

(0.00%)

Crate

Seen: 1151

(9.29%)

Reward 1

Seen: 73

(0.59%)

Reward 2

Seen: 0

(0.00%)

Reward 3

Seen: 835

(6.74%)

Reward 4

Seen: 264

(2.13%)

Bonus card

Seen: 0

(0.00%)

Crate

Seen: 1181

(9.53%)

Reward 1

Seen: 63

(0.51%)

Reward 2

Seen: 0

(0.00%)

Reward 3

Seen: 862

(6.96%)

Reward 4

Seen: 281

(2.27%)

Bonus card

Seen: 0

(0.00%)

Crate

Seen: 1451

(11.71%)

Reward 1

Seen: 76

(0.61%)

Reward 2

Seen: 0

(0.00%)

Reward 3

Seen: 201

(1.62%)

Reward 4

Seen: 1198

(9.67%)

Bonus card

Seen: 0

(0.00%)

Crate

Seen: 1414

(11.41%)

Reward 1

Seen: 84

(0.68%)

Reward 2

Seen: 0

(0.00%)

Reward 3

Seen: 204

(1.65%)

Reward 4

Seen: 1147

(9.26%)

Bonus card

Seen: 0

(0.00%)

Crate

Seen: 1370

(11.05%)

Reward 1

Seen: 69

(0.56%)

Reward 2

Seen: 0

(0.00%)

Reward 3

Seen: 246

(1.98%)

Reward 4

Seen: 1086

(8.76%)

Bonus card

Seen: 0

(0.00%)

Crate

Seen: 1246

(10.05%)

Reward 1

Seen: 81

(0.65%)

Reward 2

Seen: 0

(0.00%)

Reward 3

Seen: 881

(7.11%)

Reward 4

Seen: 307

(2.48%)

Bonus card

Seen: 0

(0.00%)

Crate

Seen: 1357

(10.95%)

Reward 1

Seen: 69

(0.56%)

Reward 2

Seen: 0

(0.00%)

Reward 3

Seen: 233

(1.88%)

Reward 4

Seen: 1085

(8.75%)

Bonus card

Seen: 0

(0.00%)